Posted on Wednesday, March 14th, 2007

Continuing on with TequilaCon Week here at Blogography...
Dateline: This past Friday.
"Dude! Three hundred!" is screamed at me as I answer my phone. "THREE-HUNDREHHHHHD!!" Thinking that Robert is playing some kind of Price is Right bidding game with me, I shout back "THREE TWENTY-FIVE!"
"Dude. No, dude. 300 opens this weekend." He is, of course, referring to the bad-ass Frank Miller comic book turned kick-ass movie, which I had completely forgotten about for some reason. It's about 300 Spartans running around half-naked trying to battle an entire army of Persians against overwhelming odds...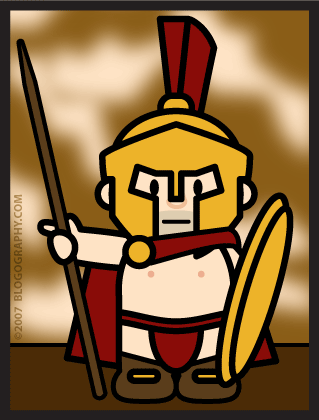 "It's TequilaCon this weekend!" says me. "I'm leaving for the airport in a couple of hours."
"Dude, you were serious about that?" Robert says in disbelief.
"Well, yes I was serious about that. What did you think?" (whenever I don't understand what Robert is talking about, I find it helpful to ask point-blank... this seems to save a lot of wasted time and embarrassment).
"You had blogged about astrally projecting yourself or something, so I thought this was just one of those imaginary things..." His voice is kind of trailing off now. He's already mentally running through a list of other people he can call to watch the movie with him. But he must have came up empty, because the next thing I hear is this...
"But what if everybody who shows up at the tequila thing is a douchebag?"
"They're not douchebags! I know these people." I say.
"No you don't. You just read what they tell you. You don't really know them at all."
And there it is.
With the exception of Jenny, I truly don't know who any of these people are. I'm not worried, of course, I have met plenty of other bloggers and always end up having a great time. Sure there might be a few people who get drunk and try to spread peanut butter on my ass (or something equally bizarre), but past experience has taught me that most people who show up at blogger functions are genuinely good people who just want to meet other bloggers.
"There's always a douchebag that shows up. Maybe you'll get lucky and the only douchebag is you." Robert says laughing, just before the line goes dead.
Now that TequilaCon 2007 is over, I'm relieved to say that I did not run into any douchebags. If Robert's theory is correct, this means it was me after all. Sorry everybody!
Posted on Friday, December 31st, 2010

2010 -> AUDIO -> VIDEO -> DAVE
And now, at long last, comes that one entry for people who are curious as to what I've been up to, but only like to read one blog post a year. All-in-all, it was not a terrible end to the decade. Picking and choosing all the good stuff that happened in 2010 (out of a blog that is
already
picking and choosing all the good stuff) kind of makes me think it was a
great
year. Alas, I know better, as there were boatloads of crap I had to deal with that never end up at Blogography. Oh well. It's okay to pretend, isn't it?
---
JANUARY
• Realized the right tool for the job won't actually get me a free date with Elizabeth Hurley.
• Opened my big mouth and got the entire wine-connoisseur world pissed at me.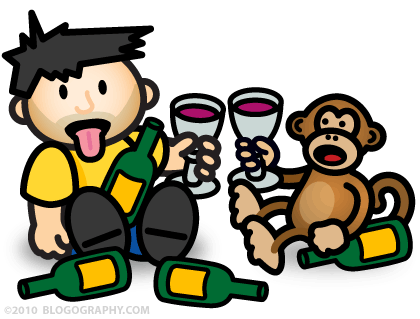 • AND NOW, FROM THE BLOGGER WHO BROUGHT YOU PENIS SALAD...
• Found out that somebody stole my monkey.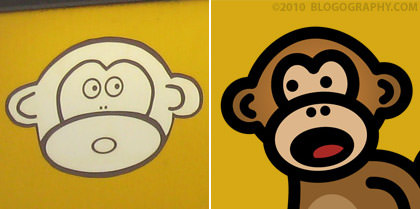 • Found a vagina on the sidewalk.
---
FEBRUARY
• Discovered that Canadians are responsible for the pussification of America, and showed them how REAL AMERICANS GET SHIT DONE!!
• Seattle FINALLY got a Hard Rock Cafe, and I got my 125th visit.
• Released my medical findings on a cure for the common cold to Twitter (and so much more).

---
MARCH
• That Crasher Squirrel has been showing up everywhere...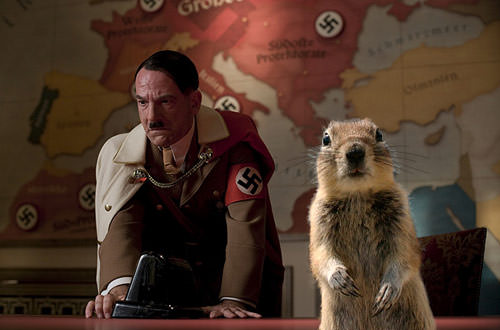 • Just like Lindsay Lohan's cootchie...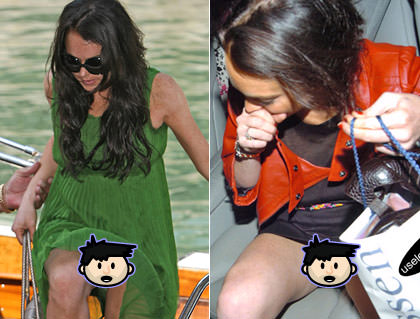 • Took my annual Birthday Vacation and ended up in Dutchyland, and Brussels, and Bucharest, and Transylvania, and Prague.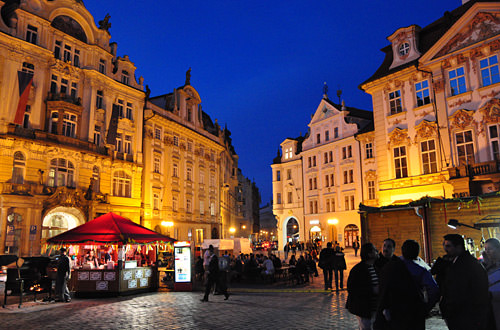 ---
APRIL
• Explained why Roger Ebert is WRONG about video games not being art.
• Attended THE blogging event of the year... TEQUILACON 2010 VANCOUVER!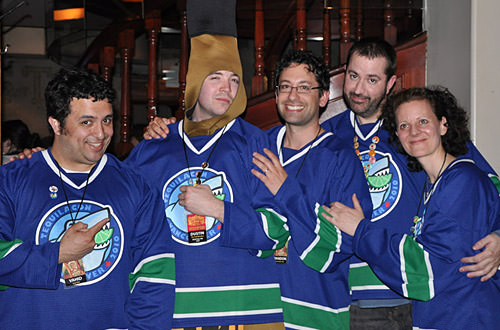 ---
MAY
• Went to New York for a-ha's farewell tour and to hang out with awesome people while Betty White made her Emmy-winning SNL appearance.
• Got the tackiest phone call ever.
• Took a dump on Lost and then went out for pizza with RW, which ended up having far-reaching consequences you'll find out about later this year.
• Summed up my position on the BP oil spill.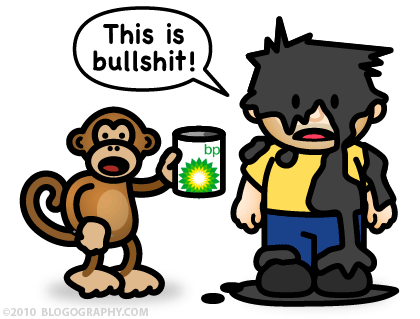 ---
JUNE
• Saw the Worst. Movie. Ever.
• WAY TO GO BLACKHAWKS!!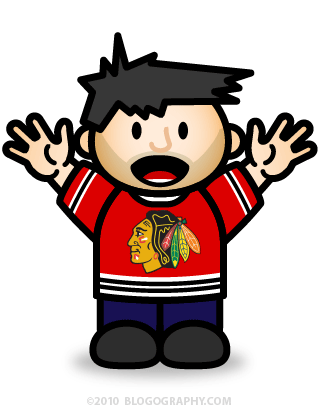 • Had more fun than should legally be allowed at Bitchsterdam 2!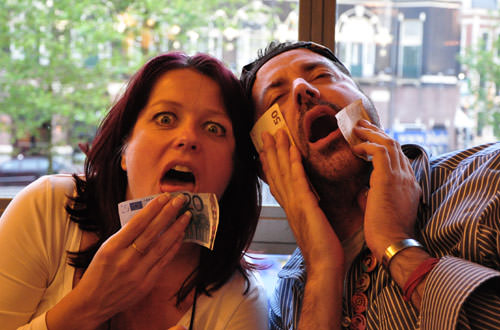 • Rush Limbaugh is a vile piece of shit.
---
JULY
• Saw one of the best episodes of television ever (thank you Steven Moffat, The BBC, and Dr. Who!). I can honestly say that I think this is the only time I cried in all of 2010.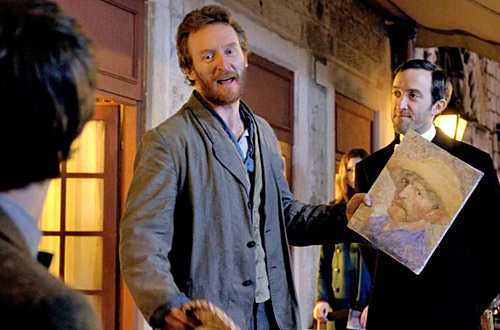 • Sarah Palin is a fucking idiot.
• Went on a tour of the USA with stops in Hollywood, San Diego for Comic Con, and Atlanta for Watermelon Beer, and Tulsa, and Kansas, and Chicago.
---
AUGUST
• Explained to haters who don't like being referred to as a hater that they kind are.
• Paid a visit to mah Hilly-Sue and FooDiddy in Sacramento.
• Got a visit from Muskrat and Whit in Seattle.
• Was inspired beyond my ability to express by the final words of a legend.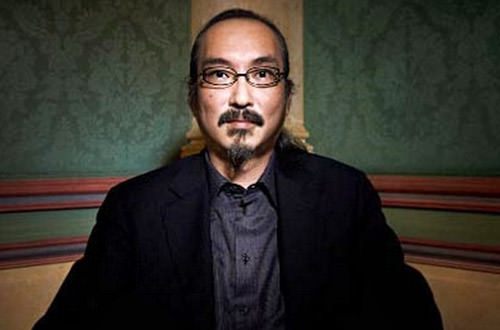 ---
SEPTEMBER
• Took a Mediterranean vacation and saw such remarkable places as Barcelona, and Malta, and Tunisia, and The Amalfi Coast, and Rome, and Portofino, and Corsica, and Monaco. As if all that wasn't enough, I got to have breakfast with Mickey Mouse!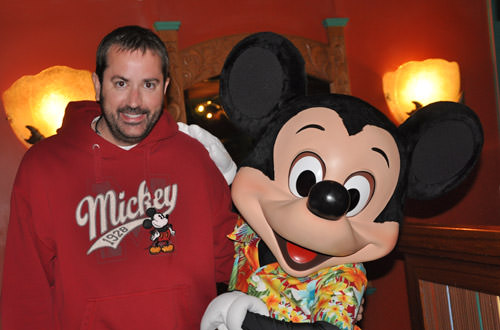 • Remembered The Golden Rule and became the biggest evil dumbass inhuman monster of them all.
---
OCTOBER
• Nearly crapped myself watching a television show.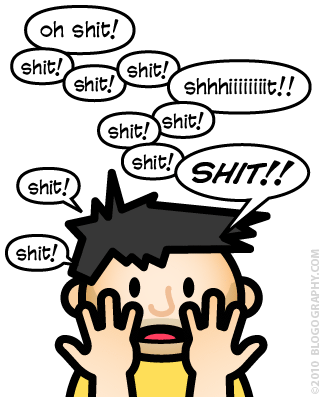 • Partied down in rural Wisconsin... a good place to be!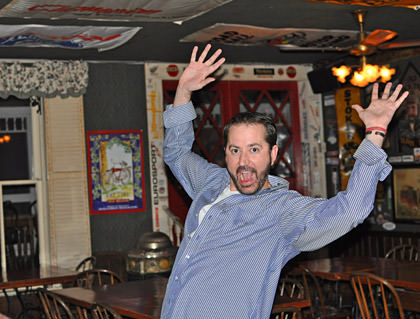 • Got all poitical for a minute.
• Wore purple for a very important cause...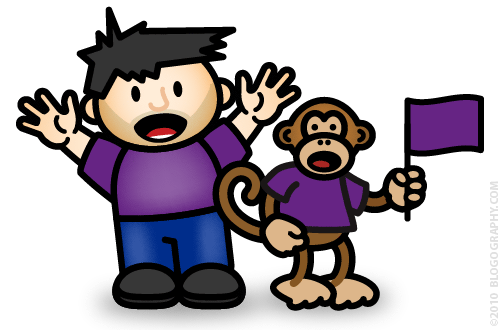 • Went to Albuquerque to gamble away my money at the Hard Rock Hotel & Casino there.
• Found out my iPhone can take some pretty decent photos if I bother to stop and look around because there's an app for that...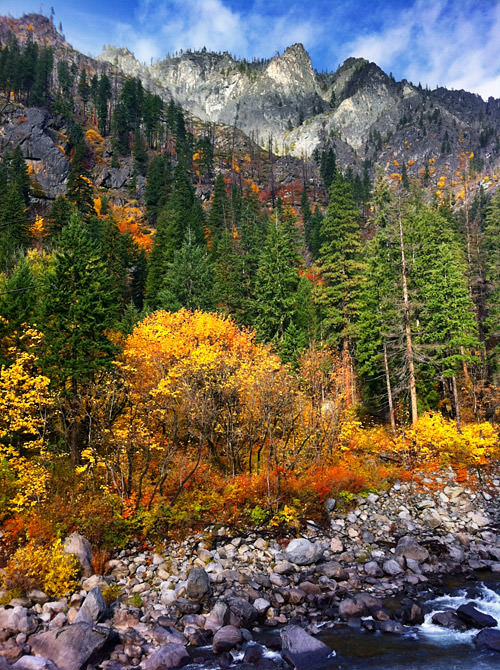 ---
NOVEMBER
• Went back to Atlanta, this time for Pumpkin Beer and good friends... then a tour of THE WALKING DEAD!
• Took a look at porn and handjobs in the interest of airport security.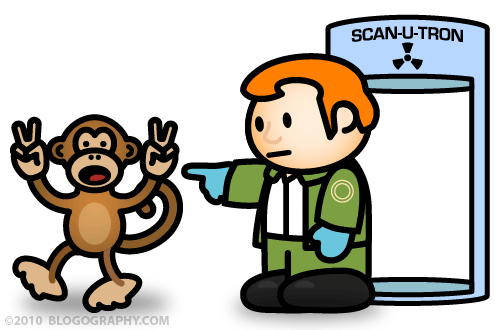 ---
DECEMBER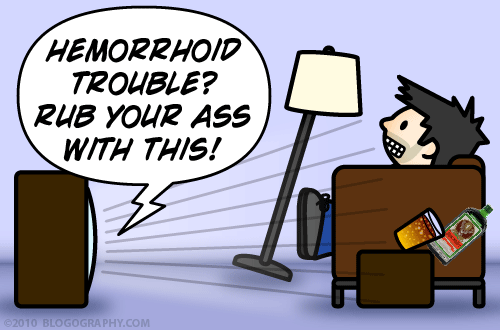 • Want to know where to go on vacation? Here are some of my suggestions!.
• "Take your stupid war and go fuck yourself with it."
• Took some pictures in the snow.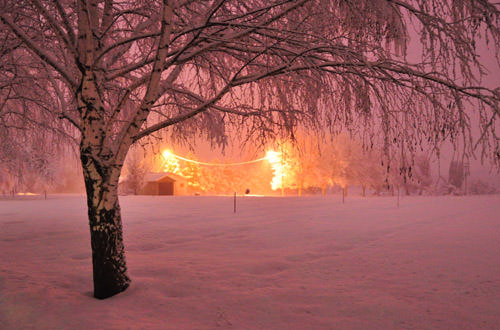 • Took on stupid bitches and the law, and went ape-shit over net-neutrality, and was shocked as hell by a moment of lucidity from Pat Robertson.
---

And that was pretty much what happened with me in 2010. How about you?
Hope your 2011 is a good one, and thanks for reading!
Tags:
2010
,
Dave Life
,
Davetoons
,
Photography
,
TequilaCon
,
Travel
Categories:
Blogging 2010
,
DaveLife 2010
,
DaveToons 2010
,
Hard Rock 2010
,
Music 2010
,
News - Politics 2010
,
Photography 2010
,
TequilaCon
,
Travel 2010
—
Click To It:
Permalink
—
5 Comments: Click To Add Yours!
Posted on Monday, February 9th, 2015

Do you ever find yourself wondering... "Gee, is what I'm witnessing SHARK EXTREME... or merely ordinary extreme?
Well, thanks to the new TQ CERTIFIED SHARK EXTREME PROGRAM, wonder no more!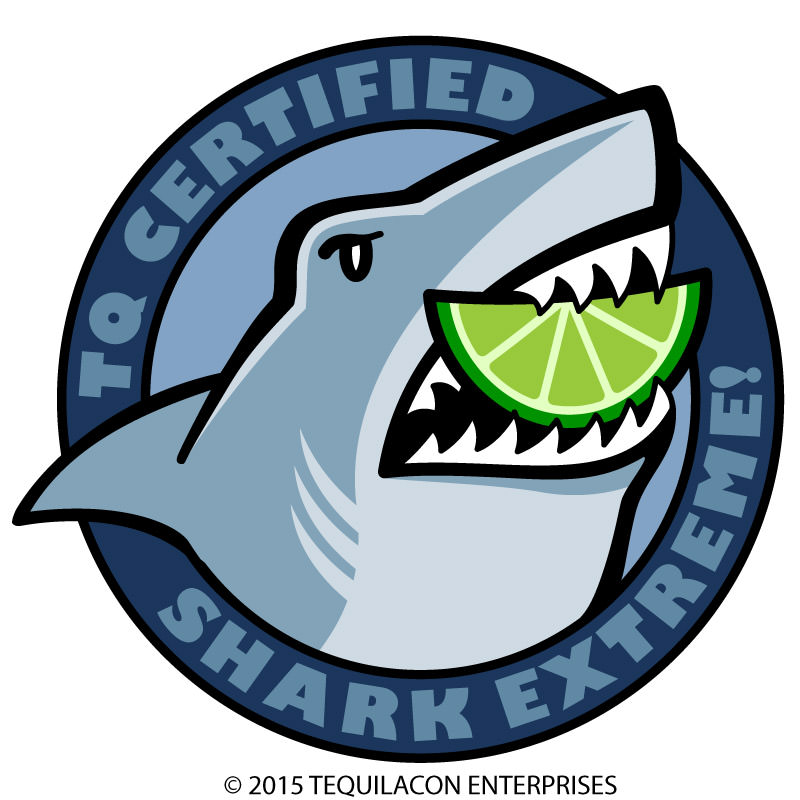 Thanks to this new branding initiative, highly train experts in SHARK EXTREME will now rank each incident on a case by case basis... only awarding the TQ CERTIFIED SHARK EXTREME mark to those products, events, or services that are truly SHARK EXTREME!
So... in case you were wondering...
Left Shark during Katy Perry's Super Bowl Halftime Show?
SHARK EXTREME!
And now you know.