Posted on May 1st, 2019
I had to wake up fairly early this morning to check into work. Once I had some things handled, I had time for a leisurely shower and... surprise surprise... breakfast!
Beside myself with joy at the prospect of being able to actually have breakfast for once, I tried to think of what I wanted to eat. All that came into my head was the Fatburger I had when I arrived on Monday night. It was everything I could want in a meal. I thought I would look up Fatburger's hours to see if there was time to stop on my way to the airport.
Imagine my surprise when I found out that not only is Fatburger open 24/7... they are serving burgers all hours of the day and night!
Fatburger Veggie Burger for breakfast it was...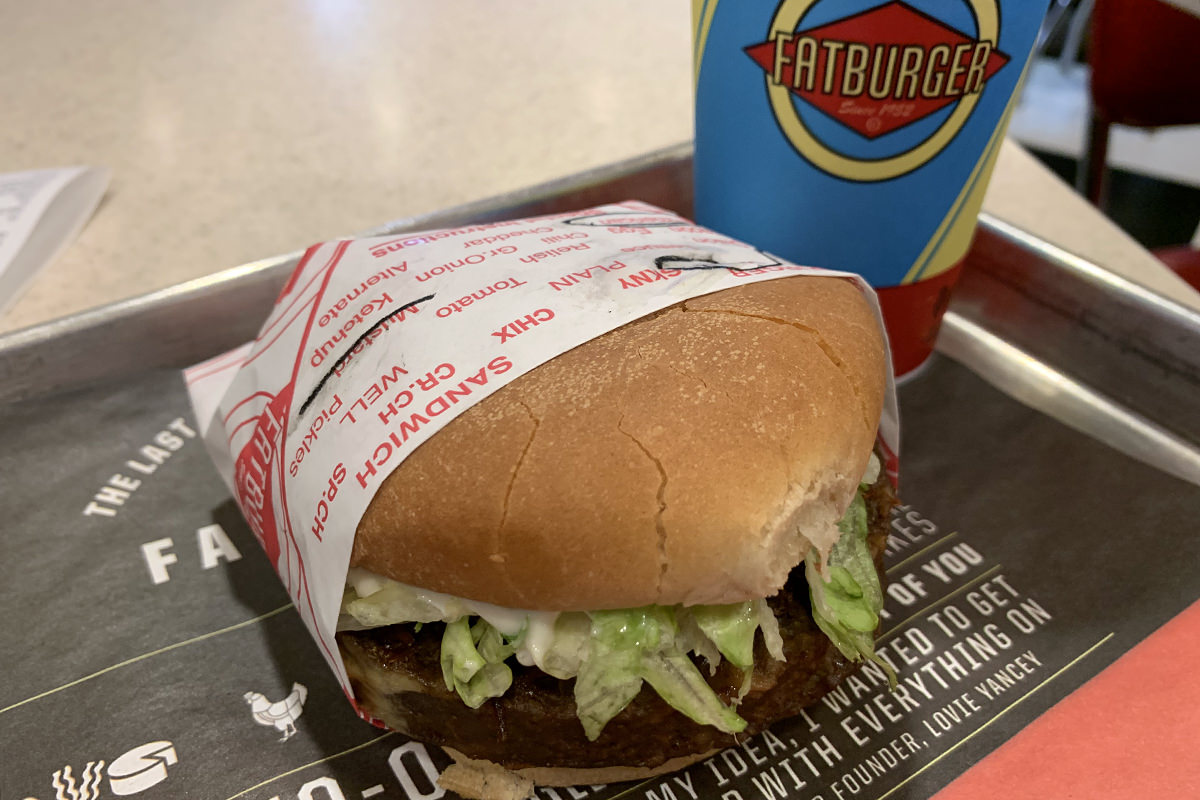 It was everything I dreamed it would be.
The weather has been really nice these past couple days. Warm and breezy, but not hot enough to be uncomfortable. It's almost enough to make me want to stay a couple more days. Almost.
This time around I'm staying at New York New York because it's where my friends were staying. It's also close enough to my work that I could walk instead of taking pricey taxis. It's a pretty nice hotel, even if the rooms are fairly basic. It certainly has my favorite skyline of all the Vegas Strip hotels...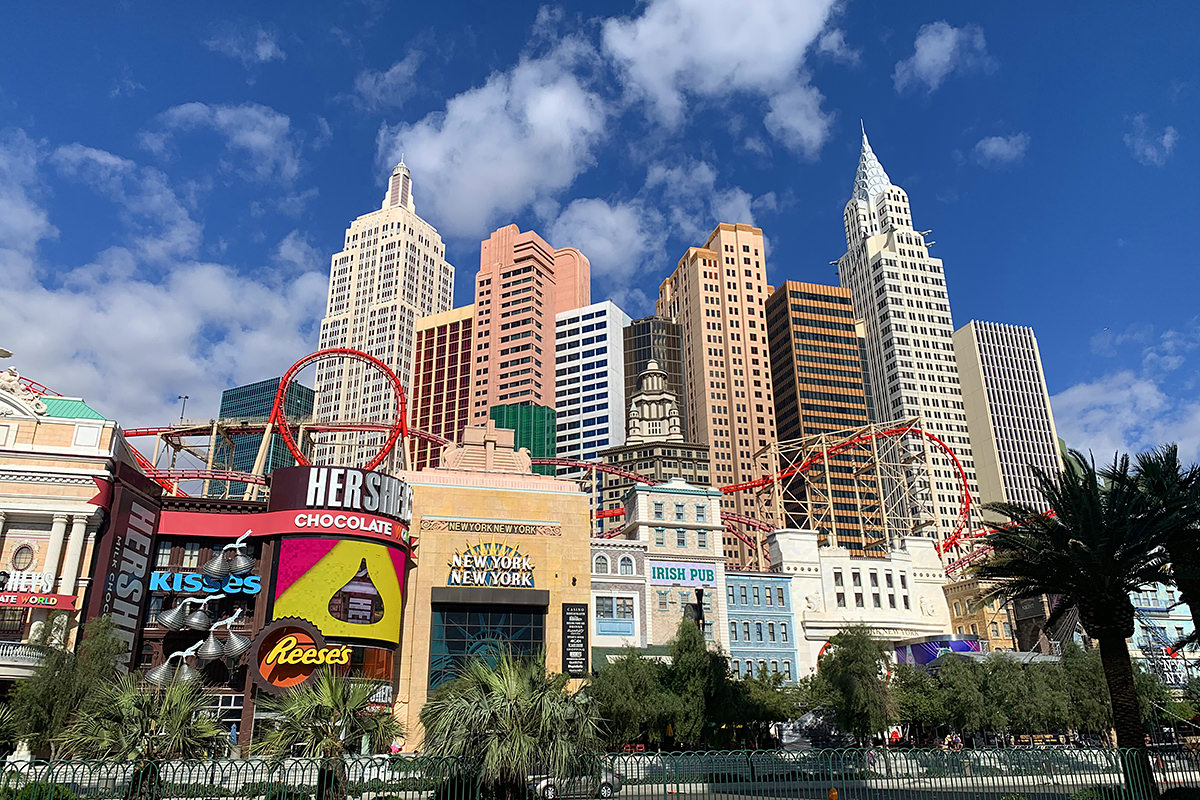 My room was in that light orange tower, fourth from the right. I was actually on the North side facing The Park... something I didn't know until I finally looked out the window this morning...
Two things...
1) I kept hearing "wooshing" sounds and assumed it was the wind. Turns out it's the roller coaster. The occasional sounds of people screaming were not people whooping it up on The Strip... but people riding said coaster.
2) The Park MGM hotel used to be The Monte Carlo. At the very top there is a "hotel within a hotel" with luxury suites that used to be called "Hotel32." I note that now the "hotel within a hotel" has been renamed "NoMad." I've actually been up there when it was Hotel32 and it was pretty spectacular (seriously, Google for photos of it). I can't imagine what it must look like after the remodel.

And now I'm at the airport waiting to fly home. As if that wasn't good enough news, I was upgraded to First Class for the flight home (which is pretty cool considering I was upgraded to First on the way down too...

And now it's time to head home so I can drive home!
Posted on April 30th, 2019
Last night I took care of work, then met up with friends on their last night in Vegas so we could go out to a late dinner. We ended up walking to Fatburger, which was fine by me because they not only have a great Veggie Burger (Boca Burger patty) they are now selling Impossible Burgers too! Can you imagine? Not one, but two vegetarian choices? At a burger chain? It's like they think vegetarians are real people or something!
Today was all work all the time, but I did manage to get away for a late lunch at my beloved Nacho Daddy (complete with a Long Island because I just can't help myself)...
I prefer the location in Old Town at the end of Fremont, but The Strip location is also pretty great.
After that it was back to work. I thought I'd grab a quick cup of fray from Pinkberry at Crystal Shops but was shocked to find that it was CLOSED! When I asked about it, I was told that all three of the Pinkberry locations in Vegas are now gone, including the one at The Tropicana...
Well that blows. I wonder if Pinkberry is in serious financial trouble or they just couldn't make a go of it in Vegas?
It was probably for the best, because I had dinner lined up with long-time blogging friend KC at Il Fornaio. Lucky me, they had the butternut squash ravioli at this location just like they do at the downtown Seattle restaurant...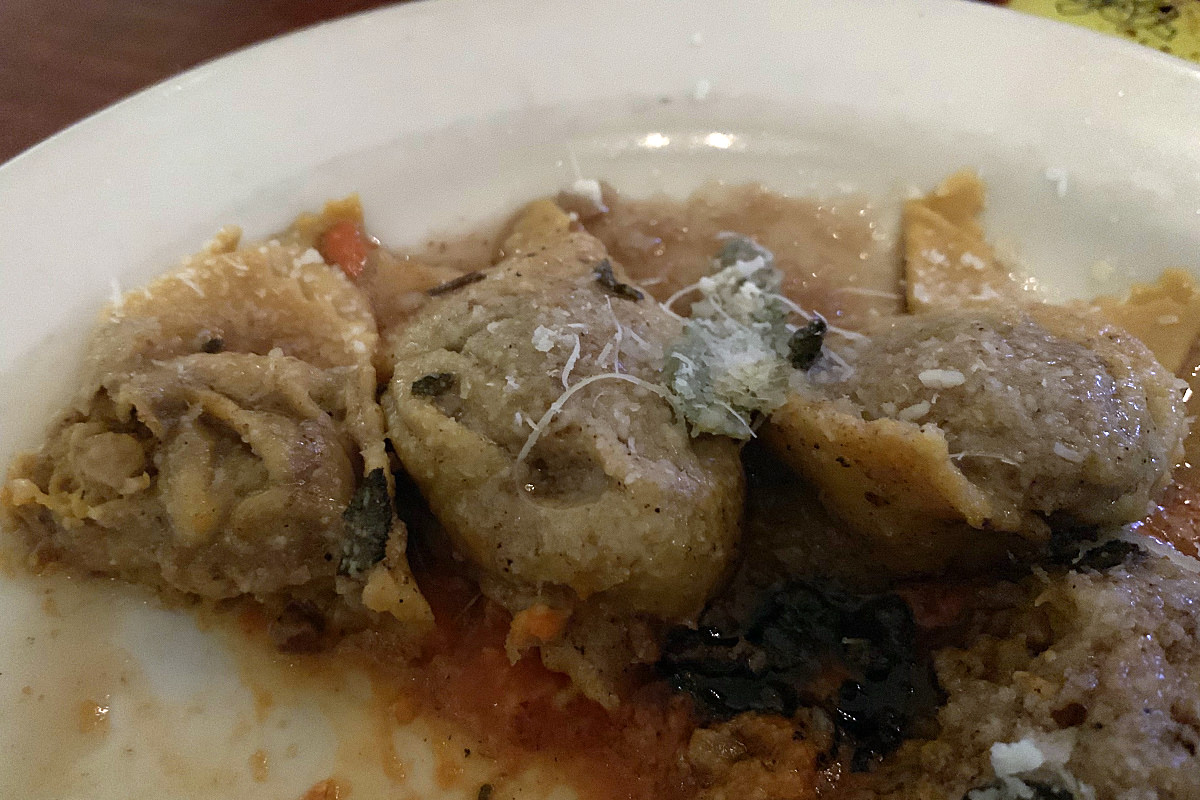 The walnuts inside were chunkier than what I'm used to, but it was still a pretty fantastic dinner.
After saying goodbye to KC, I decided to walk next door to the Park MGM so I could see the $550 million worth of renovations that got sunk into the hotel and casino from when they took over The Monte Carlo. It's nice, but not overly-extravagant. The lobby has a very cool wood structure in the ceiling that is supposed to look like tree roots or something. I'm not quite sure how they managed to cut-and-paste things together so seamlessly, but it's pretty nifty to look at...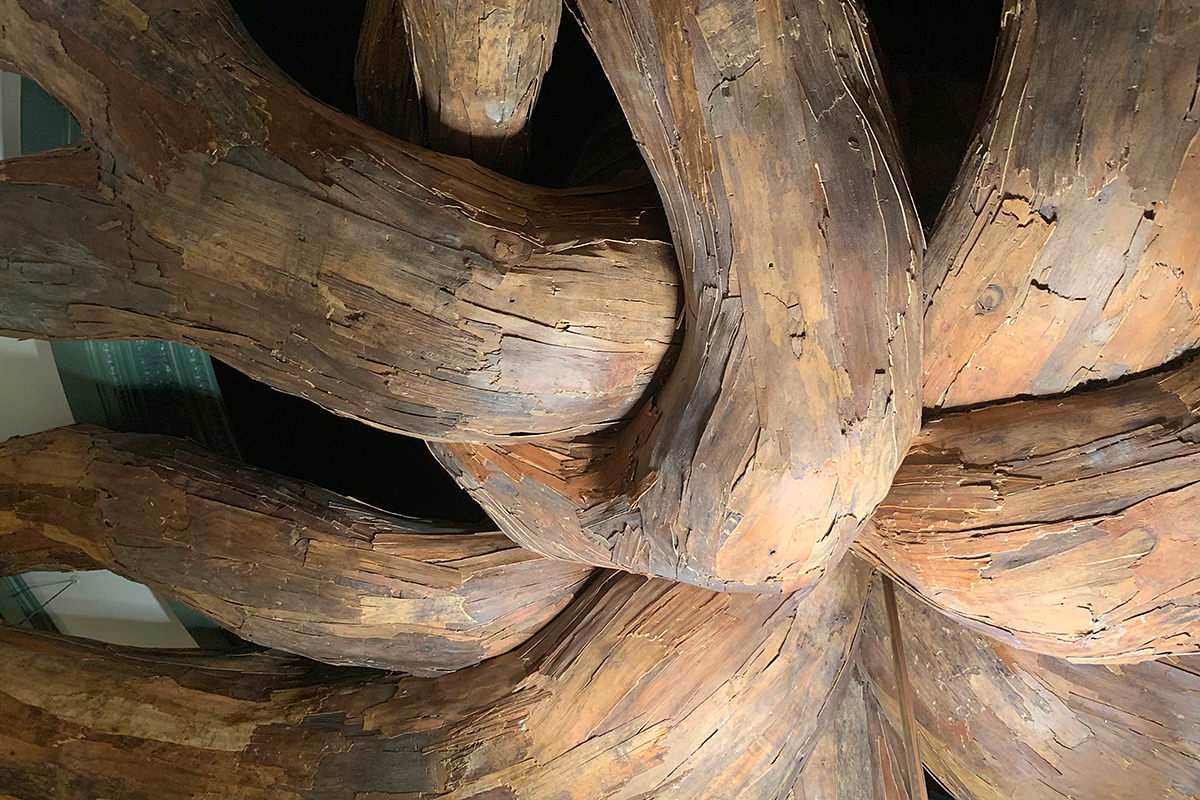 The Monte Carlo was always kinda an enigma to me. They advertised as a luxury brand, but the hotel and casino never much lived up to it. Sure there was marble on the floors, high-end fixtures, and such, but it always felt dated to me. When I stayed there a couple years ago I didn't think the rooms were very luxurious, that's for sure. Now that the Park MGM has taken over, it seems as though things are back on track. It's a nice-looking property in the public spaces anyway.
I had read somewhere that Britney Spears was setting up residence in the Park MGM, but she was nowhere to be found. Instead, Bruno Mars was playing a show in their theater. No idea what that's about. Now that I think about it, I haven't heard much of anything about Britney for a while now.
And there's my last night in Vegas. Tomorrow morning I'm back at work until 10:30am, then off to the airport so I can fly out and drive back home to my cats in the afternoon. It's always tough to watch them wandering from room to room looking for me and coming up empty. Especially since Jake still has a bit of a limp yet.
Crossing my fingers for an easy day of travel...
Posted on April 29th, 2019
I'm so exhausted I can barely function.
Which means it must be time to clean house, pack a suitcase, drive over the mountains, and fly off to destination unknown for work, right?
Well, it's not really unknown... it's Las Vegas... but what I'm going to be doing once I get there is mostly unknown. Right now the majority of my time will be spent sitting around waiting for the phone to ring so I can leap into action.
Or, more likely, fall out of bed into action.
I'm just that tired.
I flew out of Paine Field in Everett again, because I absolutely love having an alternative to shitty SeaTac...
Since this is actually "Boeing Field" there is a cool lineup of what I'm guessing is Boeing customers as you taxi out to the runway...
And now... time for dinner with friends.I hear everybody is doing that now-a-days.
Posted on April 17th, 2019
Last night I headed to South Coast Plaza to bask in all the things I will never be able to afford to buy. It always amazes me how some of these high-end stores have like... a mere fifty items for sale... yet manage to pay the obscene money that the rent must cost. Until I realize that selling just two $8000 purses a week means that a store would clear $64,000 a month. Then it all suddenly makes sense.
Easter is a big to-do at the mall. They decorated up an entire wing to be Springtime fantasy town in America...
Where you can get your kid's photo taken with a creepy robotic Easter bunny...
For the adults? Pieces by the late, great Alexander McQueen were on display...
So... fun for all ages then!
The first thing I did was buy two-and-one-quarter glorious pounds of something I could afford... California Crunch at See's...
"Would you like them wrapped?
"Please! Lord, yes! If you don't wrap them, they'll never make it home."
The second thing I did was head to The Apple Store.
=sigh=
I desperately need a new laptop. It's literally the only tool I need in order to work while I travel. I went to the Apple Store to once again take a look at their MacBook Pro, thinking maybe I was being too critical in my previous assessments. So I start typing on one. Again. Which I find almost impossible... it's so uncomfortable, and I'm making more spelling errors than I'm spelling words correctly. So I ask the Apple sales guy "Do you ever get used to the keyboard? Does it ever start feeling normal?" His response? "I don't know that you ever really get used to it... it's more like you adapt to it..."
And so I walked out buying nothing.
There was a time that I was such an Apple whore that I bought shit just because it had the Apple logo on it. Now I have grown to loathe the company and their shitty products so much that I don't even know what to do with my rage. The Apple Developers Conference is coming up. If they are going to announce a new MacBook Pro, that will be the time. Will it have a keyboard you can actually type on? Who knows? If not, I guess I see if I can repair my SEVEN YEAR OLD MACBOOK, which is far superior to anything Apple currently has for sale.
Oh well.
The third thing I did was meet up with Jordan Ninja, Atomic Bombshell, and family, for dinner at Din Tai Fung. This is an amazing dumpling restaurant that has all kinds of amazing dishes on the menu. It also has a statue of Bao in the lobby!
If you don't know Bao, it's an amazing Pixar Short cartoon...
Needless to say, I ate entirely too much.
And because I never learn my lesson, I decided to eat entirely too much at lunch today as well.
At the recommendation of Jordan Ninja and Atomic Bombshell, I decided I wanted to visit France while in Orange County because I am a fanatic over French pastries. 15 minutes walk from my hotel is a French cafe called Moulin, which has a beautiful display of pastries to drool over...
This place is pretty amazing. I am a sucker for a good cream puff, so I ordered a "St. Honoré." Apparently my pronunciation was accurate enough that the woman behind the counter assumed I spoke French. Everything tastes eerily authentic. Down to the taste of the flour and the way the cream reacts when you cut through it. And, because I am a glutton for punishment, I got a croissant as well...
And now... I'm close to exploding.
Good thing I'm on my way home before I can do any further culinary damage.
Posted on April 16th, 2019
We did not have a great night.
I went to bed at 8:30pm with the hopes that I'd be able to get a bit of sleep before having to drive over the mountains at 3:30am. I took a Benadryl to help things along and fell asleep around 9:00.
Shortly after midnight I was awakened by Jenny going up and down the stairs crying for her brother. After a few minutes I couldn't take it any more and called for her. She ran into my bedroom and hopped on the bed like her tail was on fire. After ten minutes of belly rubs, she fell asleep...
As did I.
Then, around 1:30am, Jenny apparently realized she wasn't getting belly rubs and woke me up to complain about it. My cats never bother me when I'm sleeping, yet here was Jenny... standing on my chest and meowing her head off. After I woke up, she flopped right down for more belly rubs. She looked quite cross that I had dared to stop...
Next thing I know, it's 3:30am and Alexa is blaring an alarm to wake up. I'm already packed, so the only thing to do is give Jenny a handful of treats before heading out. I felt terrible that I had to leave because she was still walking around sniffing for a trace of her brother. As I walked out the door she just sat there like she didn't know what to do with herself. The poor thing looks so small...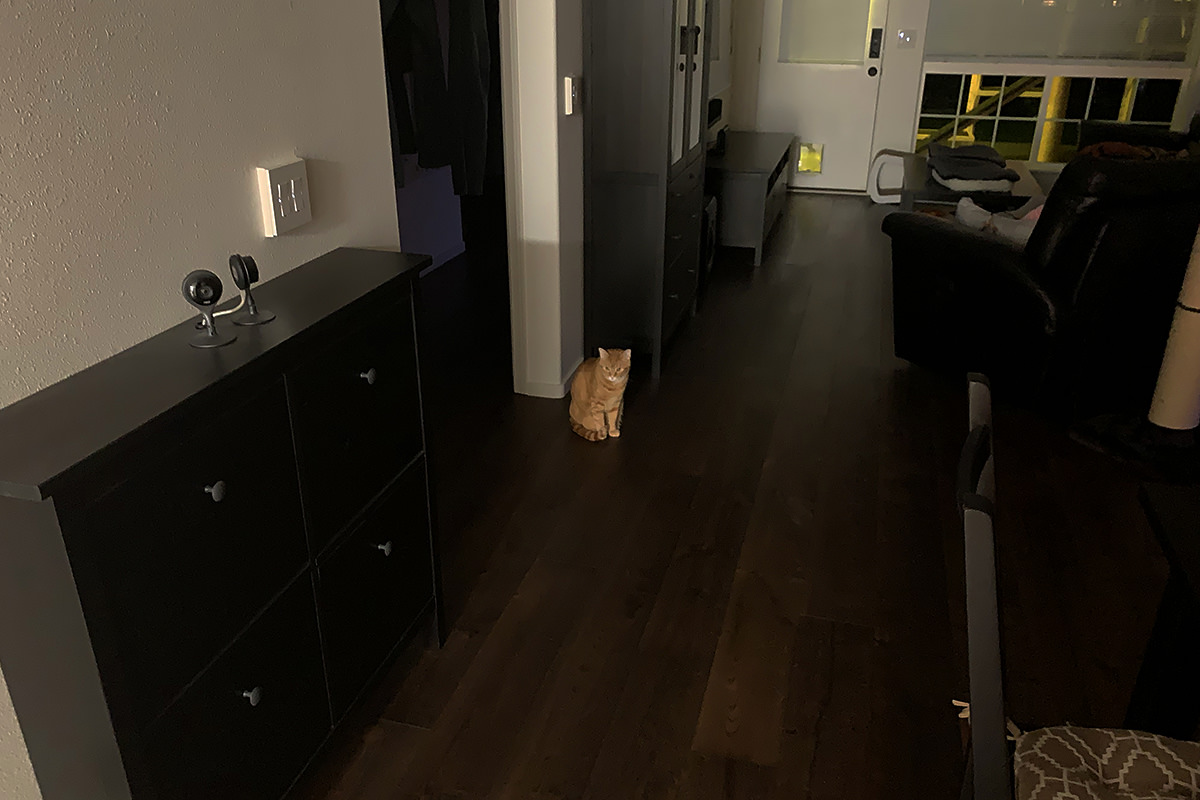 But there's a lot of love in that small package.
This is my first time flying out of Everett Paine Field*. I'm pretty excited about it because it's so much more convenient for me to get to than shitty SeaTac airport... 2-1/2 hours compared to 3+ hours, with far better traffic conditions.
You can still that they are still new to accommodating passengers, because things are not quite completed...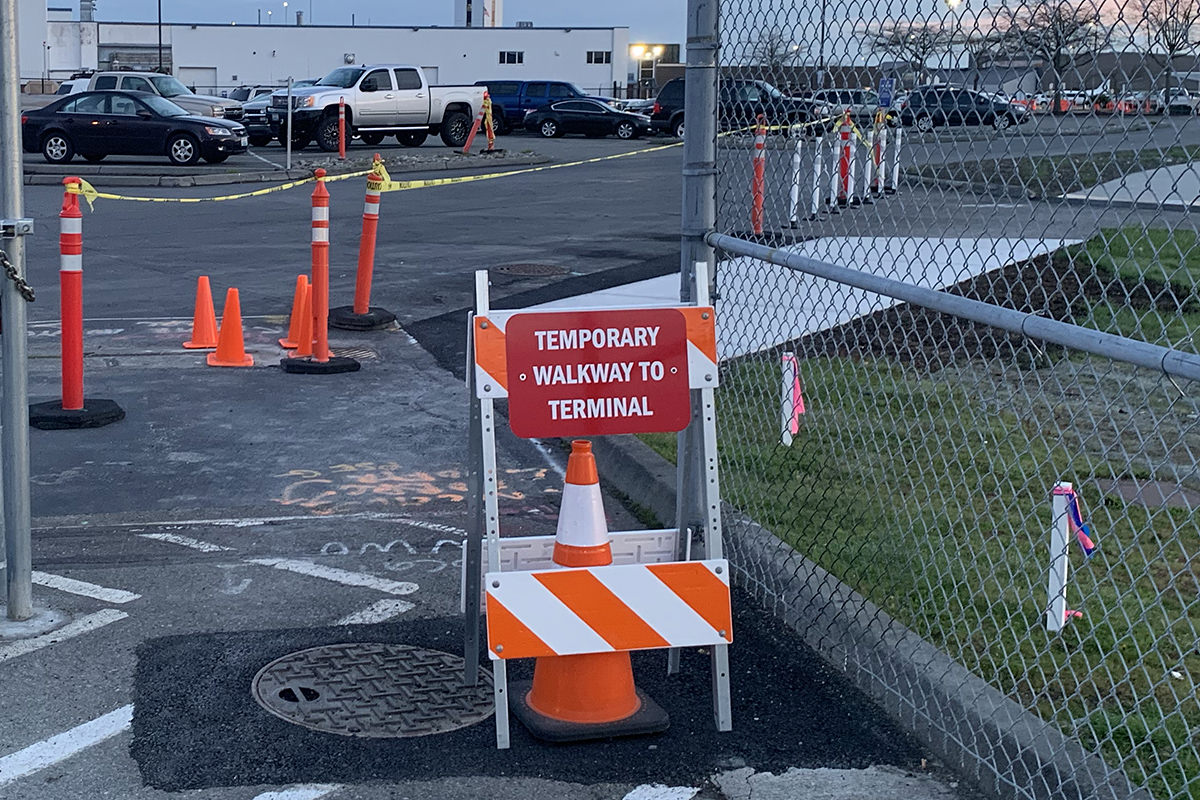 This used to be a private airfield for Boeing, so I'm not sure what kind of terminal was here previously. The new passenger terminal is pretty great...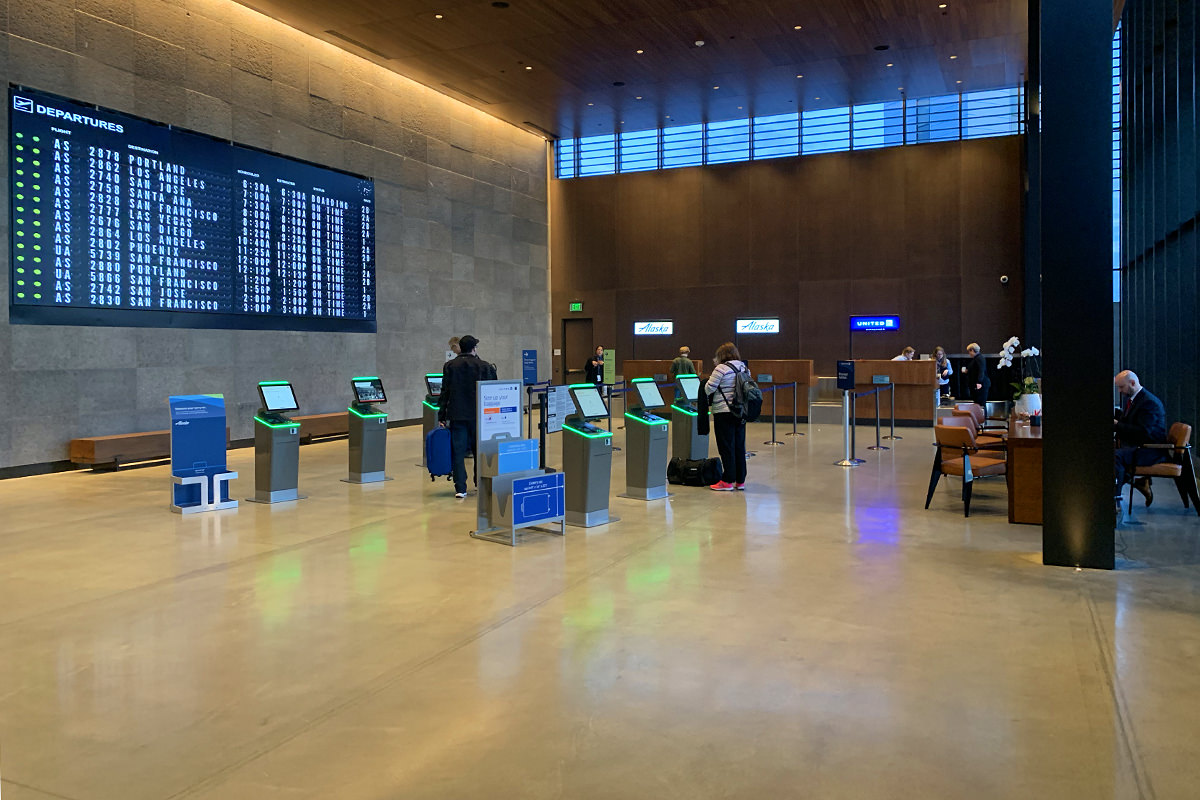 I don't have any checked luggage, but baggage claim looks painless...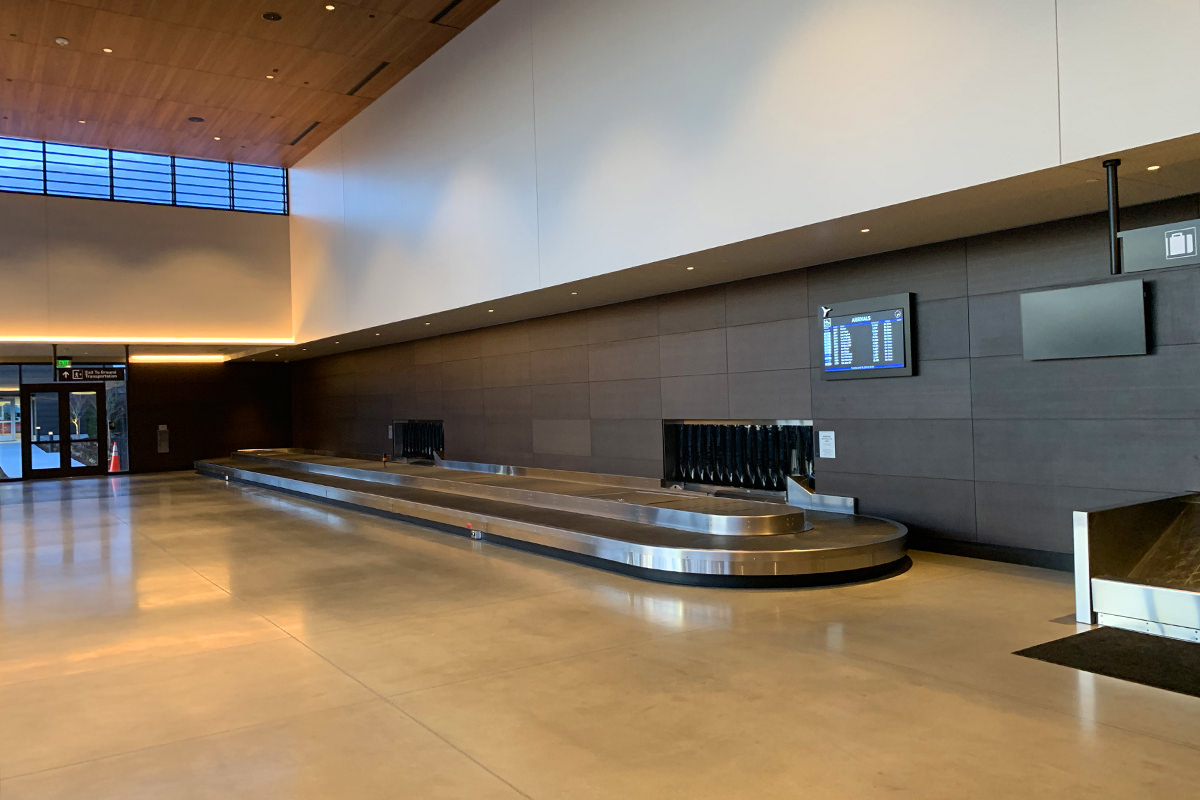 Being a small airport, security was tight, but getting through was a breeze.
The gate area is really nice. Unlike shitty SeaTac, there's enough seats for everybody to actually sit down! =gasp!= Imagine that!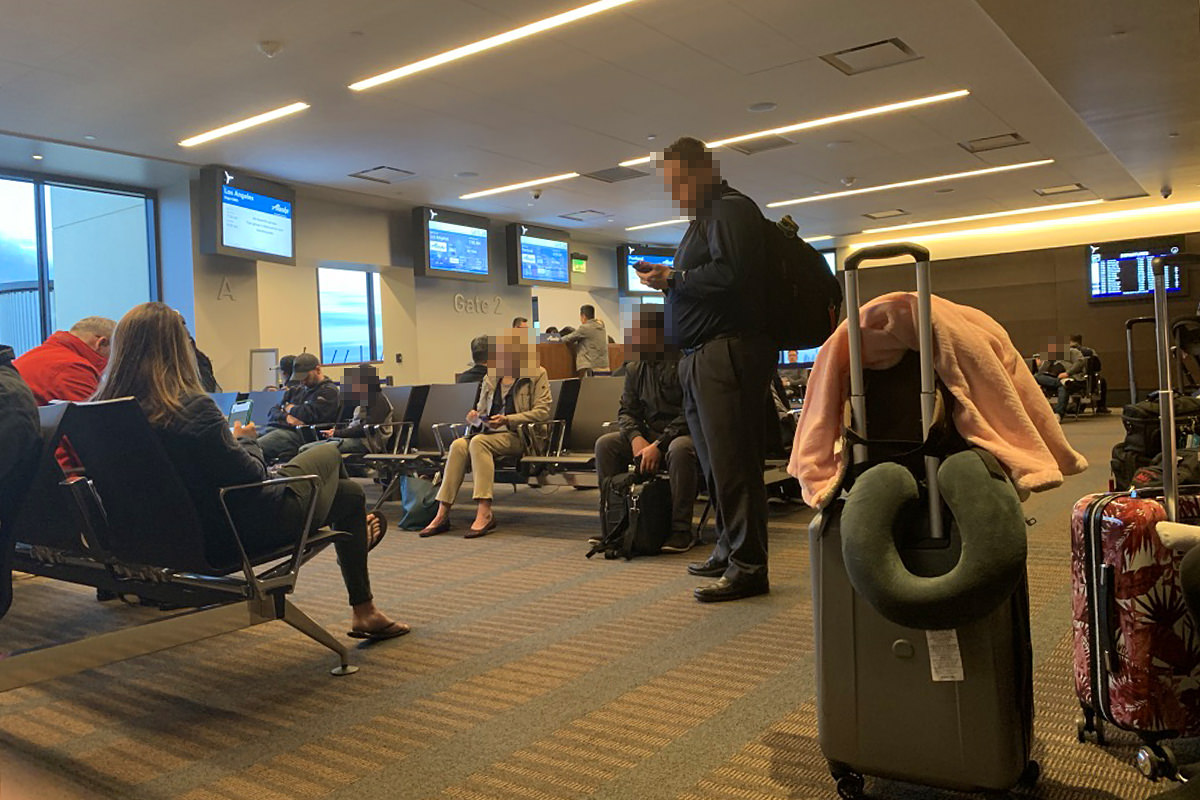 Adjacent to the gate waiting area is the passenger lounge, which is stellar...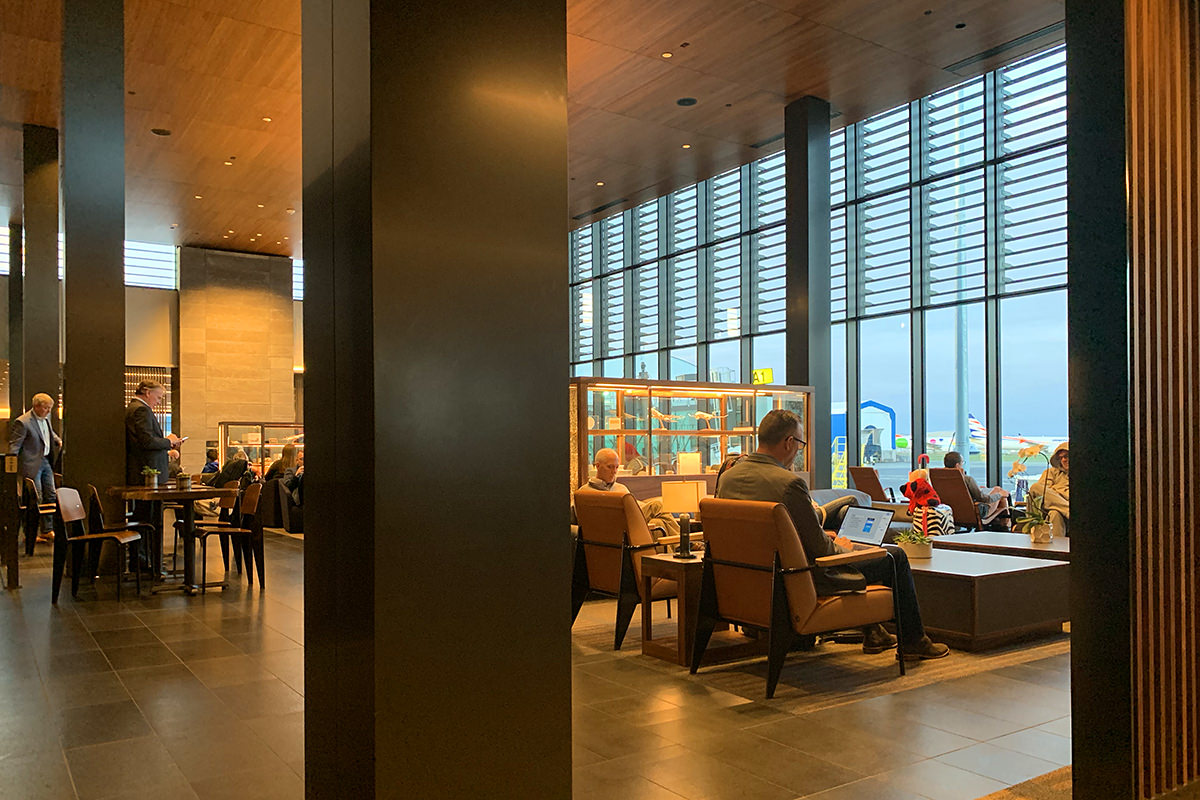 There's a nice bar...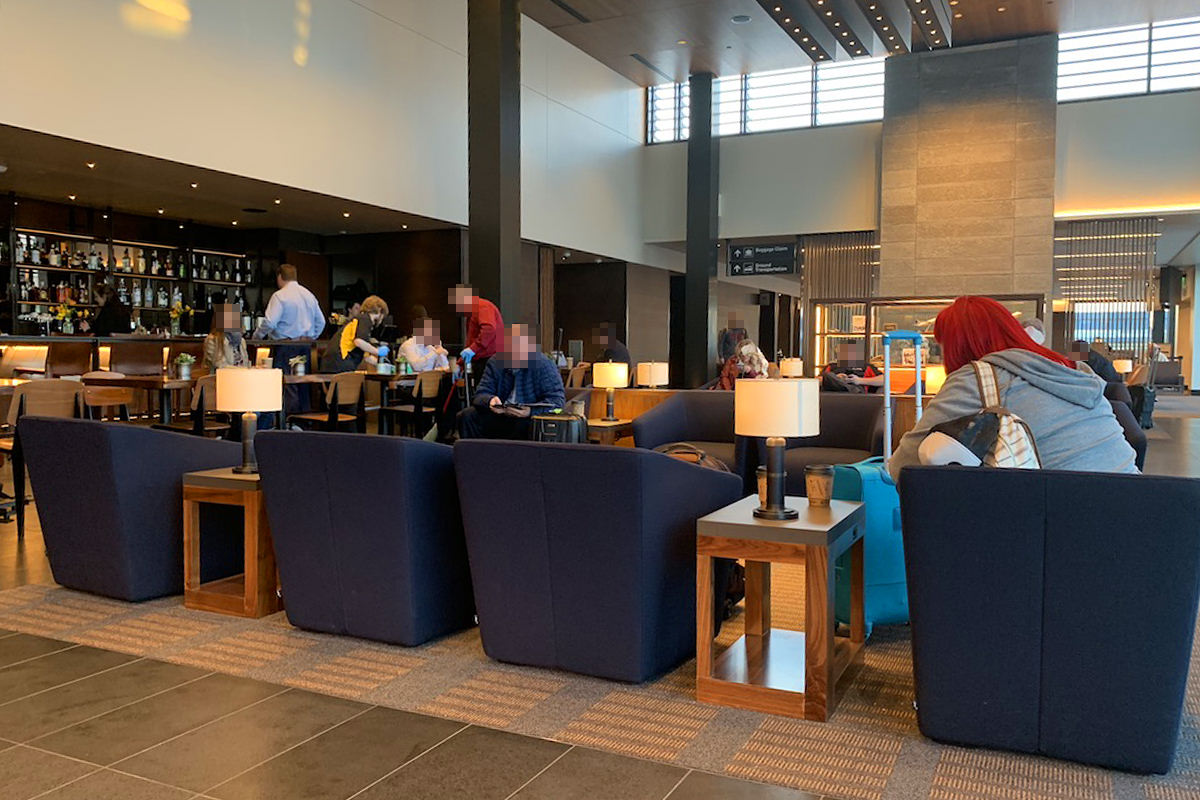 And nifty window seating...
And even a fireplace and table orchid across from my big comfy seat!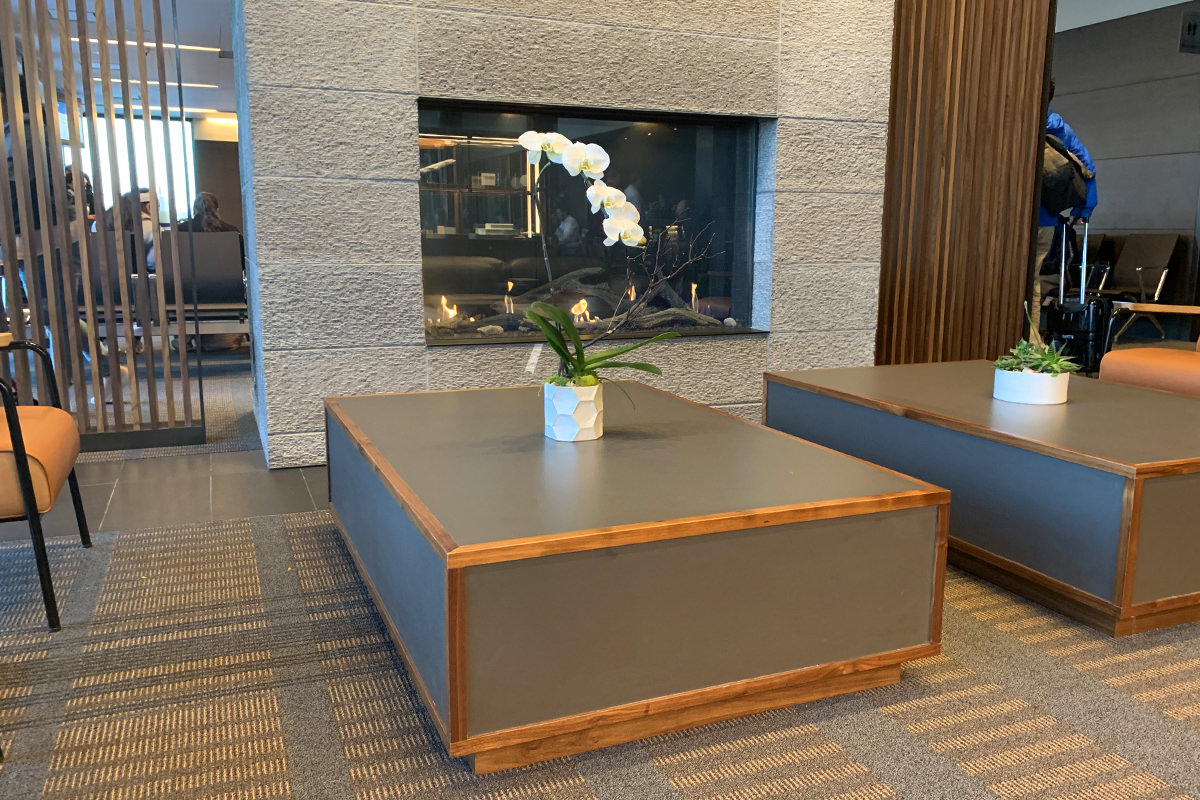 Overall, five stars from me! I'm glad to be able to make most of my West Coast flights from here. Hopefully they start up East Coast flights soon!
Interesting to note that my iPhone XS is reporting that I'm 5G here...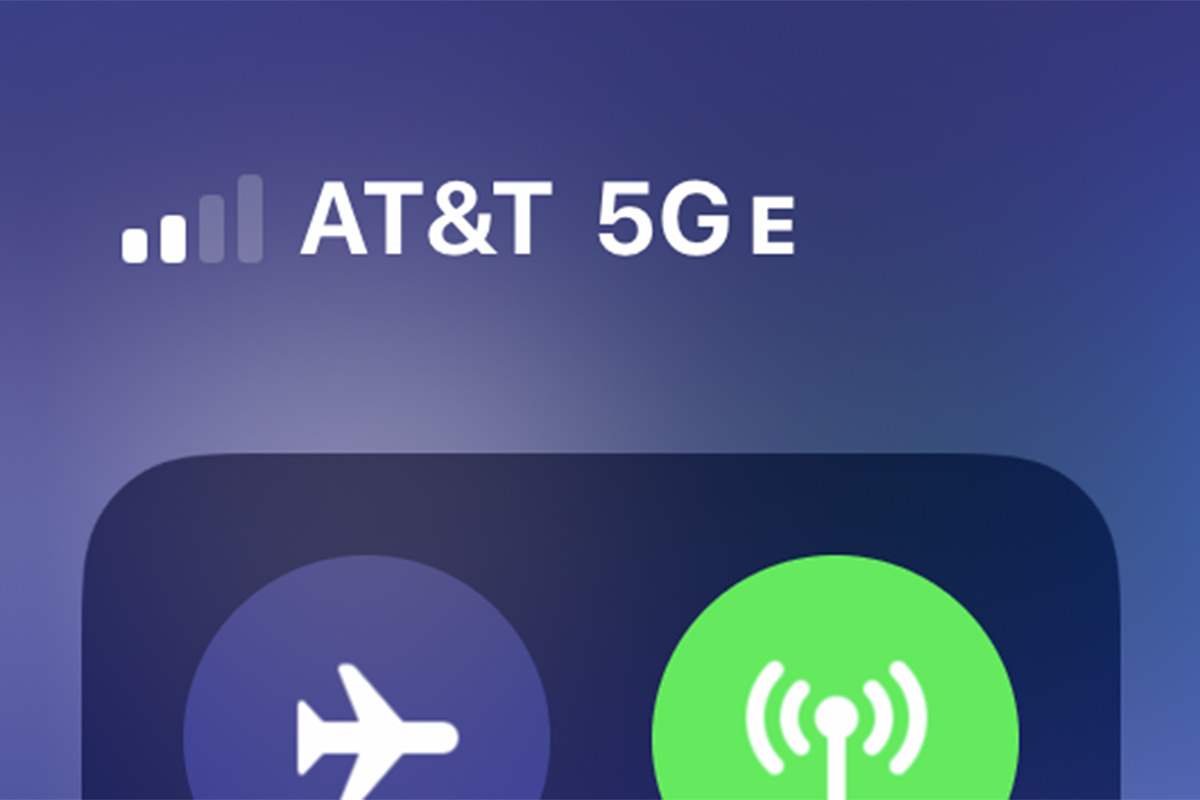 Except... not really. The radio in the iPhone XS is only capable of "Fast 4G" (Cat 16 Gigabit LTE) which is not 5G at all. I'm assuming that's why there's an "E" after "5G" there? Apple is stupidly lagging behind other handset manufacturers when it comes to next-gen cellular data networks. Typical.
My seat was upgraded (nice!) and the flight from Alaska Air was excellent as always. The movie I picked to watch was Mary Poppins Returns. I'm not much for musicals at all, but was curious to see what they did with it. It's a surprisingly good film with fantastic imagery and animation... though I did fast-forwarded through some of the musical numbers that were too groan-inducing for me to manage (the exception being A Cover Is Not the Book which was excellent)...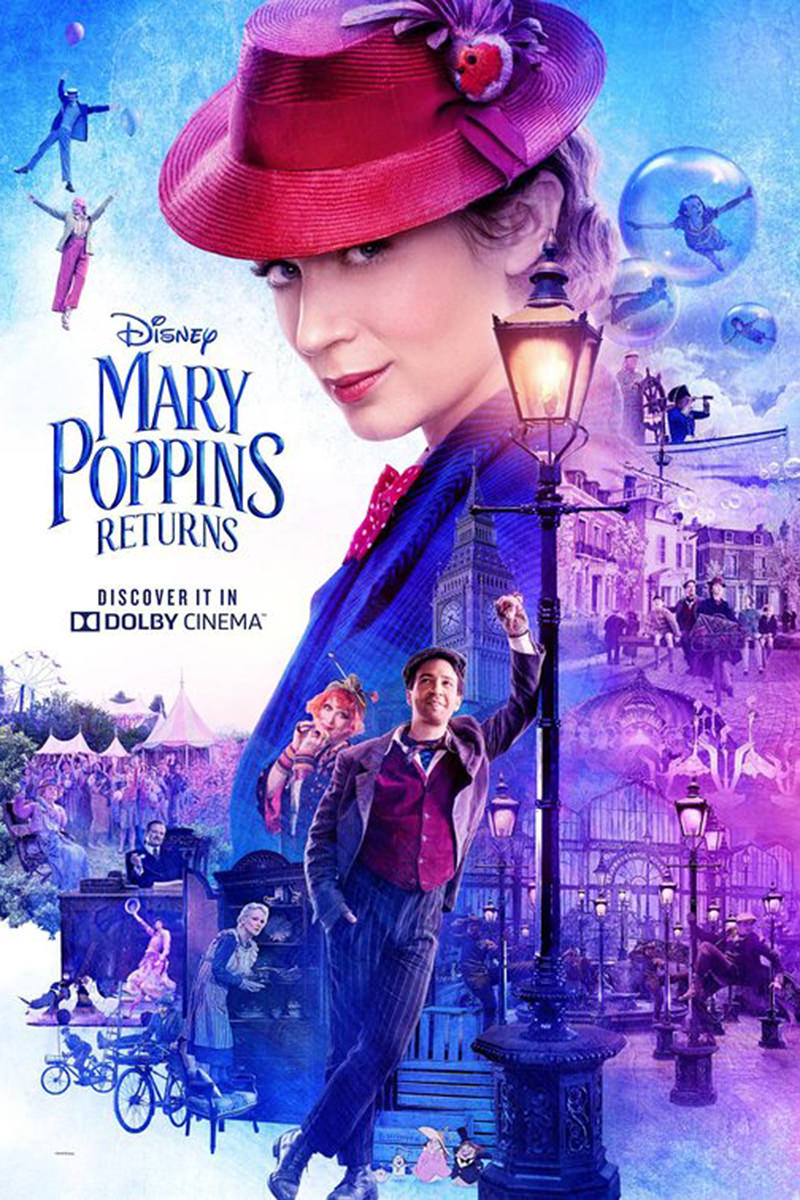 Casting was note perfect. Emily Blunt had just enough proper British disdain to make a terrific Mary Poppins, and Lin Manuel Miranda was as fantastic as you would expect (his rap in the middle of A Cover Is Not the Book is everything you could want from him). The children were scattershot... being exceptionally well-behaved one minute, then unbearably annoying the next. The biggest surprises came from some guest-casting that I won't spoil here. Suffice to say that there were a couple actors popping up that made the movie even better.
And then... hello Los Angeles.
First thing I did upon landing was make sure that Jenny got her breakfast, which she did...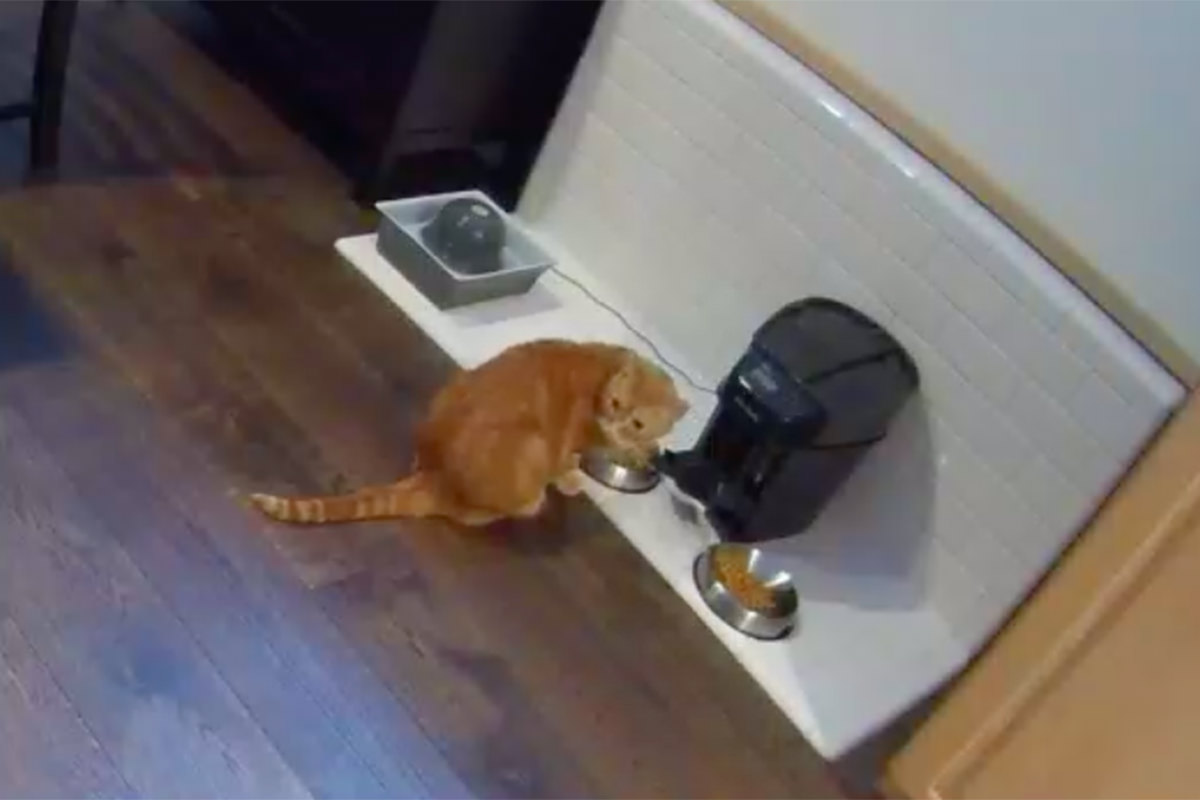 Except... oops... I didn't adjust the amount of food, so she's getting Jake's breakfast as well. She never ate from his bowl though, which was sweet. We'll see if she gets hungry enough later in the day to eat his portion as well!
My flight back isn't until tomorrow evening, but I would really like to pick up Jake tomorrow afternoon so Jenny doesn't have to spend an additional night alone. Unfortunately there is only one flight SNA->PAE per day at 5:50pm, but... I may be able to get a flight into SEA then Über back up to Paine Field in the morning? Something to look into when I'm done with work, I guess. Sometimes life on the road is a bitch, yo.
And, speaking of work, off I go...

*A few people have asked me why I no longer fly out of my small local airport. That's a bit of a long story, but suffice to say it has nothing to do with the airport itself (which is nice), the Alaska Air staff (which is exceptional), or the airport security personnel (which has always been great). No, the reason I avoid flying out of Wenatchee when at all possible is because they have partnered with the assholes at Republic to handle their parking. I fucking loathe them. They force you to pay in advance, even if you are a business traveler like me who is never quite sure when you'll be flying back home. So you have to pre-pay for the longest possible time you'll be gone. If you run past your guesstimate as to when you'll be back, you pay a fine. If things go well and you can come back early, Republic categorically refuses to refund money for the days you DIDN'T USE. And so... so long as the Port of Wenatchee chooses to use a bunch of fucking thieves for their parking contract, I'm not flying out of there so long as the mountain passes are open and I can safely drive to a better airport.
Posted on March 25th, 2019
I'm not much of a gambler despite being luckier at gambling than most.
Sure it has some entertainment value, which is why I'll throw some money on the table or drop some in a slot machine when I'm out with friends. But gambling is not something I seek out, nor do I use it as a cure for boredom when I'm working in a place like Las Vegas. The odds are just too stacked against the player for me to find much joy in it.
For this birthday weekend with my friends at the Tulalip Casino Resort, I decided to set a gambling budget of $100. I ended up spending $0 of it because I was awarded "free play" money by the casino for staying at the hotel on my birthday. It was $50 in credit which I ran up to $78 in real money which I then used to gamble with (and ultimately lose). Perfect. Hours of entertainment that cost me nothing. That's a kind of "gambling" that I understand.
What I don't understand is people who gamble away more money than they can afford to lose. And yet it happens all the time. People have the expectation that they're going to win, when they really should have is the expectation that they are going to lose. Winning is just a happy accident... if it even ever happens.
While I was getting my $100 out of the ATM yesterday (that I didn't end up spending) there was a guy on his phone screaming at his bank because they "took his money." Except they didn't take his money... he had probably been gambling all morning and kept taking more and more out of his account. Before he knew what had happened, it all added up, and his money was gone.
Oh well. Hopefully he had enough left for rent. But, if his screaming was any indication, probably not.
The $78 in "real money" I got was won playing a slot machine called "Mega Meltdown." As I started to lose it all, I switched to a machine called "Miss Kitty Gold"...
I never truly understand how multi-line slot machines pay out... stuff flashes and you win or stuff doesn't flash and you lose. But it had cats on it, so I figured it was an entertaining way to finish off the last of my "free money" winnings.
Next thing I know, my screen is filling up with flashing pink cats and I'm up to $60 again.
It was at this point I heard a kerfuffle going on behind me and saw some woman stomping off. I must have looked puzzled because a guy standing there said "She was mad because she was going to play that machine." Now I was really confused. "There was nobody here when I started playing." And there really wasn't. "I wouldn't worry about it. If you had really stolen the machine from her there are cameras everywhere and she'd be asking for security.
Alrighty then.
One more reason to take a pass on gambling, I guess.
Well, that... and the fact that I still have my $100.
Posted on March 6th, 2019

Well that was an adventure.
When I drove over the mountains on Monday, it was bare roads and sunny blue skies. When I drove back this morning, it was snowy roads and overcast skies. I also had ten miles of white-out conditions where traffic crawled to 20mph as travelers struggled to even see the road.
And now that I'm home?
More snow.
There have been many years of my life where winter has run well into March, but this year I'm just ready for it to be done. I need to get my garage converted to a wood shop and start in on the long list of projects I've got lined up. Several of them are going to take months of work, so the sooner I get started, the more I can get done.
In the meanwhile though?
More sleep.
When your heart is broken and you just don't want to face the world, what else is there?
Posted on February 18th, 2019

Today I got to Las Vegas McCarran Airport just in time to see that my flight to San Francisco was being delayed. Since I had a tight connection to my Seattle flight followed by a tight connection home, I went to the Alaska Air ticket counter to find out if I was going to make my connecting plane in SFO. They thought I probably could, assuming there were no further delays, but were happy to put me on a Seattle-direct flight that was leaving right away.
This was a huge relief, because spending the night in San Francisco... or Seattle... because I missed one (or both) of my flights was not how I wanted to spend my Monday.
After arriving in Seattle I had just over four hours to kill, so I had some dinner and hung out until it was time to go to my gate.
Which was... D25?!??
I found this funny because I knew full well that the D Concourse at SeaTac doesn't go that high. Out of curiosity, I headed down D and find a way-too-small sign pointing to a new expansion, which still doesn't make much sense (where could they fit the planes?). So there I was, going DOWN to gate D25... only to find that there are no planes. Which means that they built this multi-million dollar expansion to bus people to their planes? Oh yay!
Just when I think that this piece of crap airport couldn't possibly be a bigger piece of crap... here it is. On top of having to bus, which is already a bummer, whomever designed this steaming pile obviously doesn't ever spend time at airports, because there are STILL not enough seats! As in ALMOST NO SEATS! There was one flight going out of the terminal... ONE... and people were still having to stand around and sit on the floor...
I wish I could say I'm surprised. Like everywhere else at SeaTac, there aren't enough places to sit down because they've been ripping out all the chairs to make room for retail shops. Here they had a golden opportunity to FINALLY make sure there was ample seating available in a brand new building... and completely blew it. Turns out this massive new "concourse" is MOSTLY VACANT SPACE! Hardly any seating at all. GREAT JOB, PORT OF SEATTLE! Probably rubber-stamped by the same brilliant decision-maker who decided to take down the entire fucking food court for months and months and months to make cosmetic changes to something that wasn't that old to begin with. Brilliant use of money. How the fuck do I get a job where I can do nothing but sit back and think of ways to waste tons of money and screw over weary travelers?
But the lack of seating was just the beginning.
They also put in stairs instead of escalators. How stupid is that? The vast, vast majority of people WHO ARE AT AN AIRPORT are going to have luggage with them. A burden that's far easier to navigate with an escalator... WHICH IS WHY THEY FUCKING PUT ESCALATORS IN AIRPORTS! Not that SeaTac can keep their escalators running for shit anyways. They're constantly breaking down.
And so your choices to get down to the bus gates are as follows...
Drag your bag down the stairs anyway, because it's the quickest way to get down.
Use the one elevator, which is meant for people in wheelchairs and such.
Walk down a massive ramp that's longer than the damn building and takes forever.
And then there's this bussing business.
Look, I get it. Having to add more and more flights means more and more planes and, after a while, you simply run out of space. That being said, bussing to planes is an absolutely horrendous fucking solution, and one I absolutely hate. Especially in a city like Seattle that's known for rain. Nothing like getting completely drenched while waiting to go up a bunch of stairs after unpacking from a frickin' bus.
Even worse? Seattle's airport is simply not set up to bus efficiently because there's no room for a bus route to go. Most of the time on the ride was spent waiting for planes and service vehicles to get out of the way. And you'd think that once you finally get to your plane your troubles are over. But that's not the case. Because the aircraft is still way, way at the other side of the airport. So servicing the plane means that airport personnel also have to make their way out to the aircraft. And that takes a while, as we learned when this announcement was made...
"Sorry for the extended delay, but this spot is really difficult to get to, and we had to wait for them to find us with the paperwork we need before we can take off."
Right now you may be thinking "How much worse can this fiasco get?"
Let me tell you!
THE PILOT HAD TO NAVIGATE THE AIRPORT IN REVERSE IN ORDER TO GET TO THE RUNWAY. I SHIT YOU NOT! They actually had to drive the plane BACKWARDS... ALL THE WAY TO THE FUCKING RUNWAY! That's how much room there is in the tarmac backwater where they are piling up planes to bus us to.
You can't make this stuff up.
Just another layover at lovely SeaTac airport.
Posted on February 17th, 2019

Five hundred days of bullets and counting... because Bullet Sunday live from Las Vegas starts now...

• Fremont! I'm not much of a gambler, but if I'm going to do so, my preferred place to throw away my money would be "Old Town Vegas" AKA Fremont Street. It's a little more laid back, the slots are looser, and it doesn't take 20 minutes to walk between casinos. And then there's the giant canopy which helps protect you from the rain... like what was coming down last night in sprinkles. Also? It's pretty...

• Alaska! I've never had an "Alaskan Waffle" before. I've never even heard of the term. Essentially, it's a waffle with ice cream, which is genius. Needless to say, I had to try it...
Way. Way. Way too sweet for me. I could only eat half of it. But I give it a 9 out of 10... would order again.

• Venice! Most of the big theme hotels on the Vegas Strip are beautiful and well done. But The Venetian is probably my favorite. When we passed through for dinner, they had a fantastic Chinese New Year display up...
As you might guess, It's "The Year of the Pig." And this little piggy was huge. And gold.

• Dessert! One of the many restaurants in The Palazzo (at The Venetian) is Mott 32, a high-end Chinese affair. We went there for dessert after dinner at The Factory, because they're just so amazing. "I had The Bamboo Green Forest"...
Pretty phenomenal. The base is a scoop of yogurt lime sorbet floating in heavy yuzu cream. On top is shredded matcha sponge cake surrounded by crispy yoghrt crumbs and topped with white chocolate bamboo spears and crumbles.

• Wonder! Finally got a chance to play Wonder Woman slots...
I'd seen it before, of course, but never had a chance to give it a shot. Princess Diana was not kind to me. Ended up walking away with 10¢ after spending $20.

Until next week when I'll be back home. I think...
Posted on February 16th, 2019

I end up in Las Vegas for work a lot. Four to six times a year. On those trips, it's not my favorite place. Because when you're here for work, it can be the loneliest city on earth. It's not like most cities where you can wander to a small corner cafe, soak up the atmosphere, and feel a part of something real. Partly because there are no small corner cafes (at least not on The Strip or in Old Town), but mostly because nothing in Las Vegas is real.
But when you're here with friends?
Las Vegas is one of the most exciting cities on earth.
Tonight we wandered around and ended up at the fountains at the Bellagio, which is always nice...
From there, some of us went to Brilliant, which is a light show at the Neon Museum "boneyard" where to play popular songs associated to Vegas while signs light up and videos play. I've seen it before, and it was actually quite nice...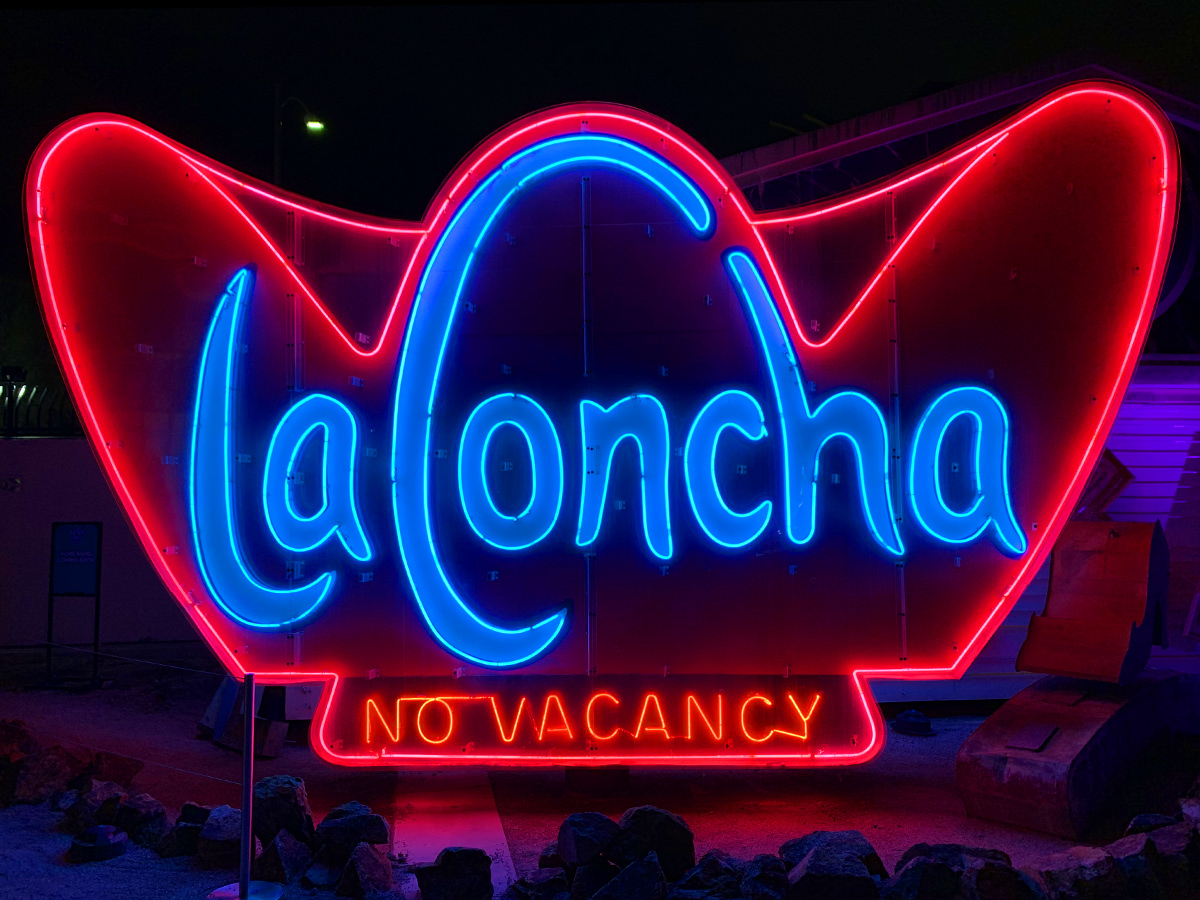 Except...
As you can tell from that bottom photo where everybody is bundled up an shivering, this time is was bitter cold. As in "I'm wearing my winter coat but still freezing my ass off" cold. And thank heavens I had my winter coat, because I would have been a wreck without it. I rarely travel to Vegas in the dead of winter, so I had no idea this was what was awaiting me. Fortunately, I had dressed for the weather back home to get to the airport, so I was (somewhat) prepared.
At the end of the day, I was up $36 thanks to a lucky pull at a slot machine in the Paris hotel. If I play my cards right (or, better still, don't play cards at all) I just might go home with my shirt on my back.
Given the weather both here and back home, that's actually my best-case scenario.