Posted on August 5th, 2018

This Sunday is 17% more lethal than usual... because an all new Bullet Sunday starts now...

• Vote! Voting in the August Primary was fairly easy for me. If you're a Republican, I Google to see how hard you've worked to disavow President Trump and his entire cesspool of an Administration. If you haven't... or, heaven forbid, you support the assholes... you get no vote from me. I then look at all the Democrats and research who is in a best position to defeat the Trump-enabling Republican running. Because right now? That's all I give a shit about. Making sure that every last fucking Republican who isn't whole-heartedly disavowing Trump goes down in fucking flames. I don't want Republicans to LOSE in the upcoming election... I want them to be UTTERLY DECIMATED AND DESTROYED. I used to vote with no regard to party affiliation and ended up with both Republicans and Democrats on my ballot. Not any more. After Trump, Republican politicians don't deserve air to breathe, let alone my fucking vote...

Has there ever been so petty a piece of shit president in this country? LeBron has done more for education by opening up ONE SCHOOL than Trump, DeVos, and their entire administration has ever done.

• Shit! Late-night television is really something else. SexToys followed by Larry King? Seems about right...
And after that? More shit, along with some other program before it...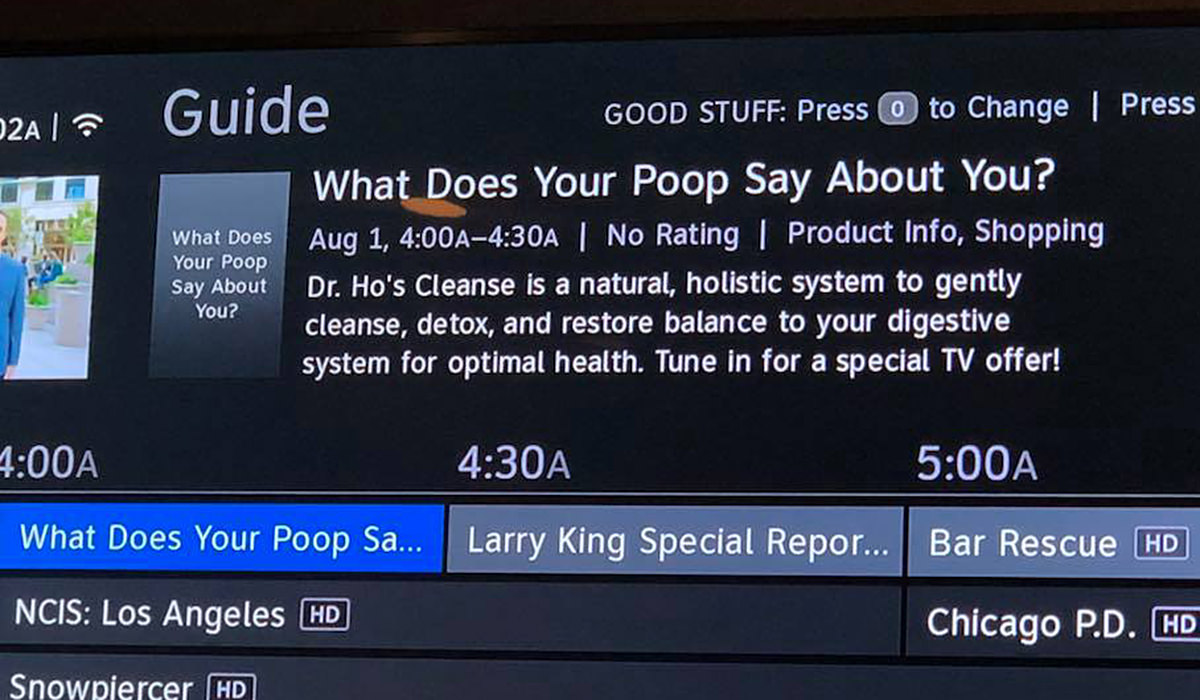 Larry King is one of those people who I can't for the life of me understand how they got famous. He has to be one of the worst interviewers of all time. He has no fucking clue what he's talking about and always seems woefully unprepared and completely ignorant as to the person he's interviewing. At least now he's putting is "talent" to appropriate use by hawking senseless shit in infomercials.

• Cool! This week I took the "What I have in my refrigerator" challenge...
Coke Zero, Sprite Zero, original Coke (for guests).
Various sugar-free sodas (which I don't like).
Leftover Vitamin Water (from the plane).
Atkins shakes (for high blood sugar days).
Pickles.
Emergency water jug.
Six kinds of cheese.
Sugar-free jellies (strawberry & blackberry).
Ketchup, mustard, pizza sauce.
Spreadable butter.
Trader Joe's slivered almonds.
Four kinds of mayo.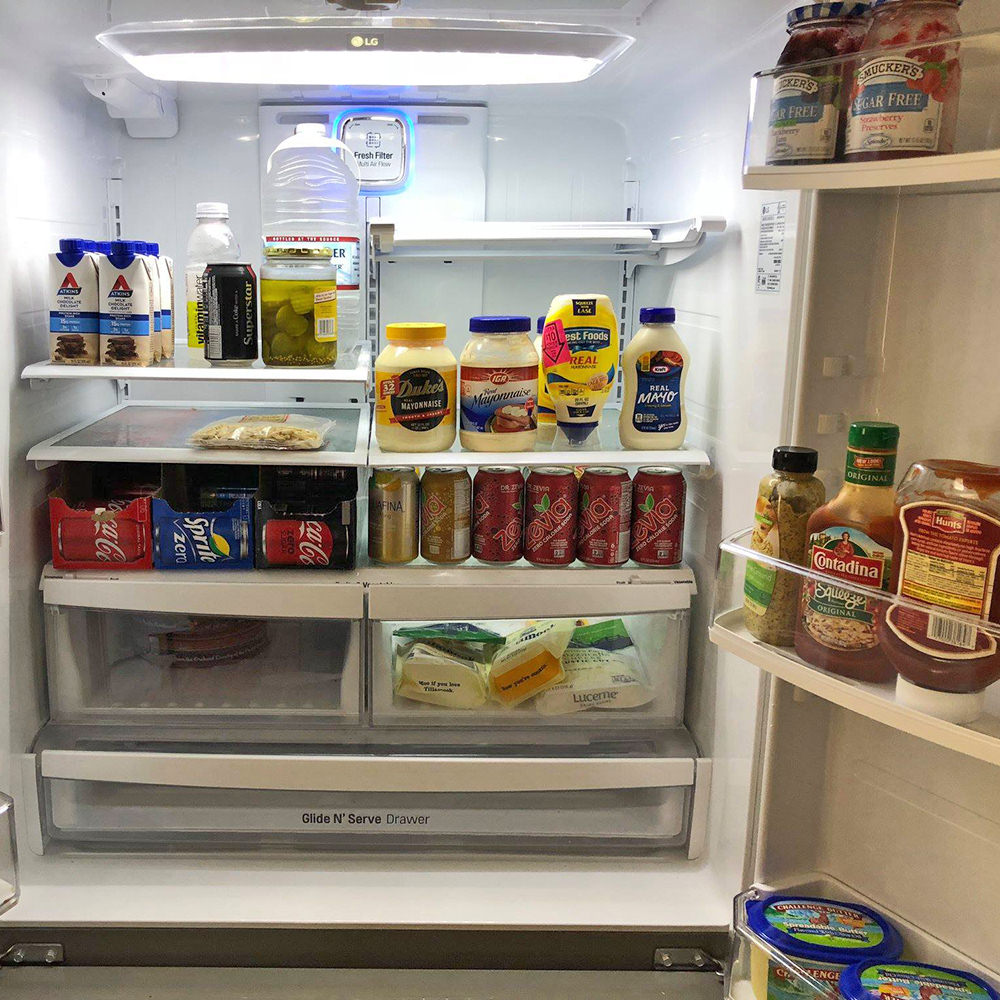 YES! FOUR KINDS OF MAYO!!! I use the cheap stuff for salads, Best Foods for burgers, Kraft for egg salad, and Dukes for fries (I use it when I'm out of Dutch mayo, like now). If I had to give them all up, I'd eat only Dutch mayo.

• Big Gunn Two! Another take on where we are now...
Twitter... memories that never really go away...

• Failure to Launch! Johnny Rockets, where I first discovered Boca Burger patties years ago in Santa Monica, has now replaced them with a Black bean patty. Which is stupid as fucking hell. People go to Johnny Rockets for a BURGER. Even vegetarians go there for a BURGER. They just don't want to kill a cow to get one. And what's really stupid? THEY'RE ALL FUCKING FROZEN! They could have had both of they wanted a black bean burger so badly. And so... after decades of visiting Johnny Rockets around the globe... no more Rockets, bitches. No more Rockets for me.

• Liberty! And, lastly, here it is for those eating paste right from the jar...

NEWS: Attorney General Jeff Sessions announces "Religious Liberty Task Force."
This is the most insane, fucked-up bullshit yet. We now need a task force to protect Christianity?!? Because it should be painfully obvious that they are NOT doing this to protect Muslims, Buddhists, Jews, Hindus, Sikhs, or any other NON-CHRISTIAN religions. Since when are Christians a minority in need of protection? Last time I checked, they weren't fucking BURNING CHRISTIANS IN THE STREETS. Last time I checked, you could still go in a fucking UNITED STATES GOVERNMENT POST OFFICE AND BUY NATIVITY STAMPS FOR CHRISTMAS. Last time I checked, CHRISTIANITY WAS THE LARGEST RELIGIOUS GROUP IN THE COUNTRY. Make no mistake... NO MISTAKE... this is nothing more than a full-on attack on gay, lesbian, and transgender persons... and any other American who doesn't fit into the mold that these fucked-up assholes feel is acceptable. Disgusting. Task force? Horse shit. Nothing like your own government spreading fear and persecution to keep their power. I wonder if they'll be required to wear uniforms? Brown shirts, perhaps? No... probably more like white hoods...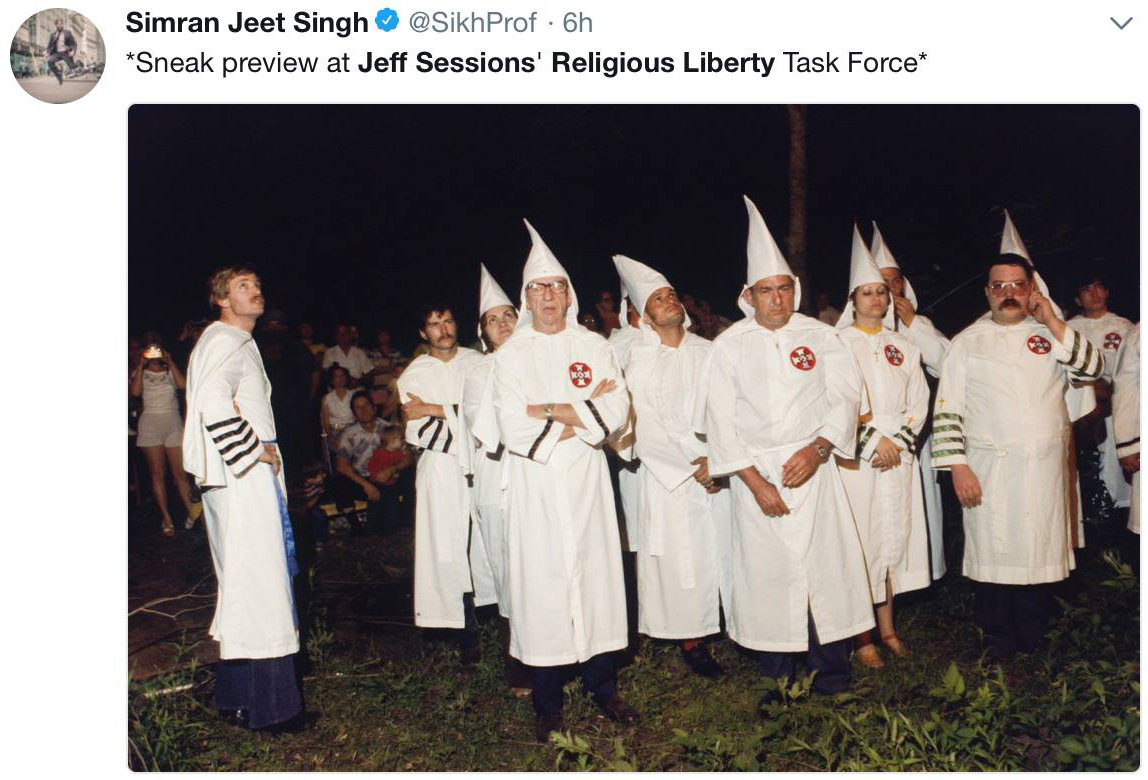 Until next Sunday then...
---
Continuing on with my revisiting of every Marvel Studios movie...
MARVEL STUDIOS MOVIE OF THE DAY, No. 4: Thor
Original Grade: B+ • Today's Grade: B+
I was never a huge fan of the Thor comic books. Sure I read them off-and-on... sure I loved what Walt Simonson did with the character in his run... but he never got to the level of Doctor Strange or Black Panther or Fantastic Four or Iron Man for me. But then this movie dropped and I became a pretty huge Thor fan. Partly because the movie was done so well... but mostly because I could see just how Thor would work as another piece of the Marvel Cinematic Universe. A lot of the credit can be given to Kenneth Branagh for bringing a majesty to the character and to Asgard that the film needed to sell the story. Asgard was epic in scope and beautifully designed. Silly concepts like Bifröst, a "rainbow bridge," were given perfectly believable representations that worked. And though his full potential wouldn't be seen until Ragnarok, how frickin' perfect is Chris Hemsworth in the role? Not anybody else was a slouch in the acting department. Anthony Hopkins is about the best possible Odin we could have hoped for. Tom Hiddleston brought so much energy to playing Loki that the character has been as much a lynchpin for the MCU as its heroes. Idris Elba, Natalie Portman, Renee Russo, Stellan Skarsgård, Kat Dennings... anybody and everybody was so wonderfully, thoughtfully cast. And a standing ovation to Patrick Doyle for the score. Soaring and beautiful, it was a tangible presence throughout the film. Overall, Thor was a crucial step on the road to Avengers that could have been a disaster. Instead it's a worthy addition that totally holds up.

SCENE TO BEAT: The frost giant battle puts a pin in what makes Thor be Thor.

COULD HAVE BEEN BETTER: There are two problems with this film that I have a tough time getting past. 1) The entire span of the film happens over like... what... two... three days? Yes I love the movie, but if you stop a minute and think about how insane the timetable is, things get a little ridiculous. 2) They bleached Hemsworth's eyebrows and it looks crazy distracting. Thankfully they gave up on this absurdity in future movies.

SIDENOTE: When they decided to do away with the whole secret identity nonsense in Iron Man, I honestly thought that would be the end of it. But then along comes Thor, and Dr. Donald Blake was brought up, then dropped like a hot potato. It was a fantastic decision which has been carried forward (more or less) with each new movie. So smart. Given the rather short runtime of a major motion picture, there's just not time to waste on the whole idea, so why bother? It was cute in the original Superman movies, got tired in the Batman films, and is downright silly now. Sure special effects are so economical and amazing that we can show Superman doing all kinds of crazy awesome stuff... but let's blow precious screen-time having Clark Kent investigate a story. And while Hawkeye is the butt of a lot of jokes when it comes to the Marvel Studios films, I have to say they gave him a really good cameo here as we ramped up for Avengers.
Tags:
Bullet Sunday
,
Dumbasses
,
Dumbfuckery
,
Idiots
,
Marvel Studios
,
Movies
,
News
,
Politcs
,
President Trump
,
Thor
Categories:
Bullet Sunday 2018
,
Food 2018
,
News – Politics 2018
,
Television 2018
—
Click To It:
Permalink
—
1 Comment: Click To Add Yours!
Posted on July 16th, 2018

Holy shit.
I missed half of this crap. It's just so unreal.
Which is saying something given the nature of our current reality...
Didn't know that Ireland wasn't a part of the UK?!? It just keeps getting worse and worse and worse.
Within the span of a 45 minute press conference! This is a perfect snapshot of the bigger picture and how there' no bottom to hit when it comes to our president.
Posted on June 20th, 2018

Another day...
Another...
Whatever the fuck this is...
Posted on June 18th, 2018

Everybody is laughing at the idea of spending billions of dollars we don't have on a "space force." But you won't be laughing when the alien invasion comes and we are DOMINATINNNNNNG SPAAAAACE!!!
Oh... you say aliens that are capable of interstellar travel will have technology that makes any "space force" we come up with about as threatening as a BB gun? Well... well... WE CAN STILL KEEP THE MEXICANS FROM INVADING THE MOON! HA!! CHECKMATE, HATERS!!!
=ahem=
Space exploration has always resulted in amazing technologies that eventually filter downward and make everybody's life better. I 100% support my tax dollars going towards organizations like NASA, who do a lot more than just push the boundaries of human knowledge... they also invest in technologies which keep us safe and help us to have a better understanding of the world we inhabit and (at least until the current administration) the dangers we face from the destruction we're causing to it.
Likewise, I also 100% support my tax dollars being spent on defense. Sure, I think it's insane that we have such a massive military complex when so many of the current threats we face can't be remedied that way... and it seems crazy that we have weapons enough to destroy the world a hundred times over and are told we still need more... but I want our military to always have access to cutting-edge technology which keeps them (and us) safe. So yeah, budget for that. Not military parades and golf trips on Air Force One, but that.
And now we're getting a space force?
We've got homeless vets, a stupid-ass 100% completely ineffectual wall to build, and legions of other problems that could use our tax dollars... but pew! pew! pew! pew!
Tags:
Dumbassery
,
Dumbasses
,
Dumbfuckery
,
Fuck This Shit
,
Fucking Assholes
,
Fucking Scumbags
,
Fucktards
,
Liberal Redneck
,
Pig-Fucking Assholes
,
Stupidity
,
Trae Crowder
,
Truly Stupid People
,
Trump's America
Categories:
News – Politics 2018
—
Click To It:
Permalink
—
1 Comment: Click To Add Yours!
Posted on January 19th, 2018

I thought it would be fun for me and the cats to try the Tide Pod Challenge this weekend. Does anybody know which flavor tastes best? There's five different ones.
At first I was going to try Coral Blast Tide Pods because I love the ocean... but then I worried it might have fish in it and not be vegetarian-safe. The Downey April Fresh Tide Pods sound delicious, but this is January, and I don't know if I want to eat something from nine months ago... I prefer fresh-fresh. The Febreze Tide Pods might be the way to go if it will make Jake's poops smell better, but the Oxi Clean Tide Pods would get our intestines all shiny clean. I dunno. Maybe I should just go with the original flavor?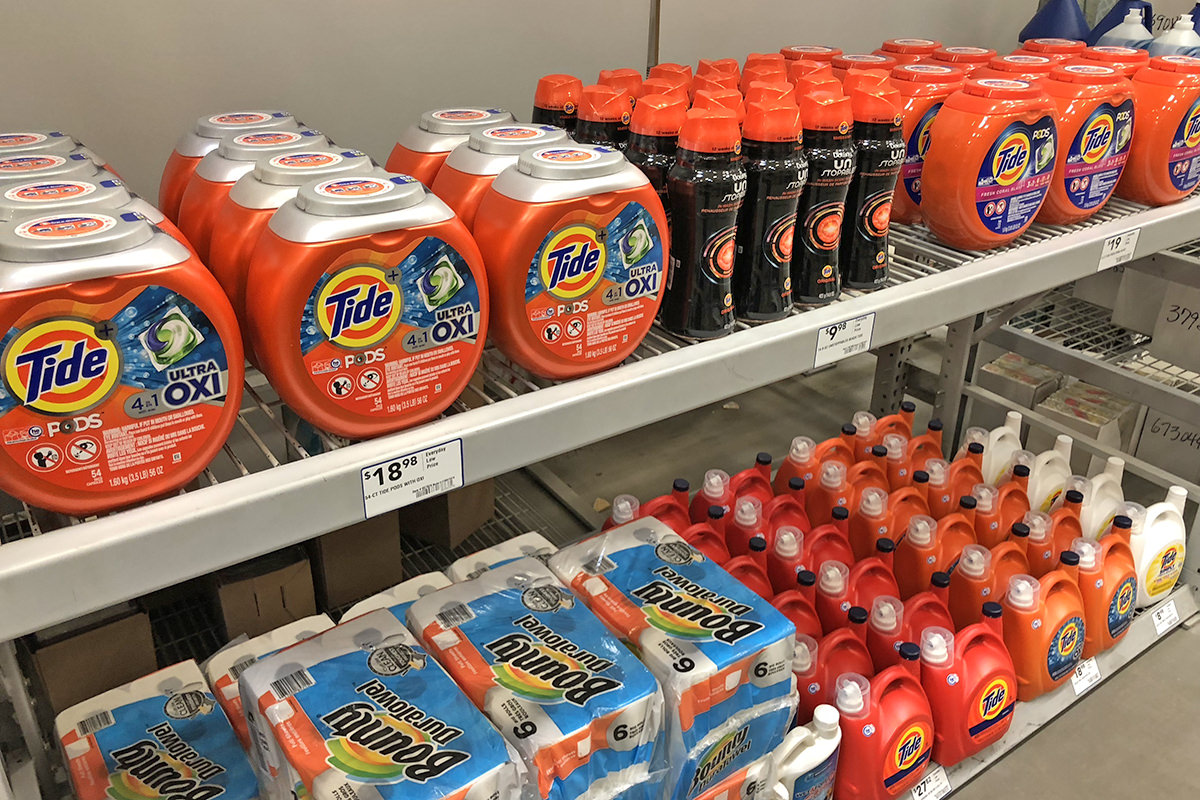 The Tide Pods aisle at Lowes is confusing.
So hard to choose. Couldn't they just make cheese-flavored so I'd know which to buy?
Guess we'll never know.
Oh... and if you're thinking of joining in on the Tide Pods Challenge, here's some things your should know.
Posted on January 12th, 2018

As a wise man once said before the election...
"Donald Trump is a racist, homophobic, misogynistic, foreigner-bashing, non-Christian-hating, ignorant, unstable, narcissistic, intolerant, bigoted piece of shit. And electing Trump is the equivalent of hanging a giant banner outside the country advertising the fact that we're a nation of racist, homophobic, misogynistic, foreigner-bashing, non-Christian-hating, ignorant, unstable, narcissistic, intolerant, bigoted pieces of shit. And that doesn't even address the embarrassment factor of having this ridiculous buffoon representing Americans on the global stage. You think we were the laughing stock of the planet during the Bush years? Try 1400+ days of Toxic Cheeto Jesus."
— David Simmer II, Blogography: No… God, No… Please Save Us…
The old me might have said something like that (or never said anything like that... these days apparently you can deny what you said even if others have heard you say it or the statement is recorded). But my New Year's resolution was to start being less ranty and more constructive so let's work from there, shall we?
Before we go any further, I want to make one thing perfectly clear. There is no doubt in my mind that President Trump called Haiti, El Salvador, and African nations "shitholes" and bemoaned that he'd rather have people immigrating to the US from countries like Norway.
This is exactly who Donald Trump is and has always been. Even FOX "News" initially confirmed that President Trump uttered these heinous words (even though the network is backtracking on their confirmation now, of course). Senator Dick Durbin was there and has said that he heard the president say it. Senator Lindsey Graham is reported to have confirmed this was what the president said (and hasn't contradicted any reports stating so).
And so... if I'm not going to rant over what a racist piece of shit* we elected to run this country or how diplomatically stupid you have to be to lob such insults at other countries when you're representing this country... what else is there to say?
Uh.
Something positive and constructive? On this?
Wow.
Well... Zimbabwe may not have a Trump Tower, but it's actually a beautiful country and has some amazing people...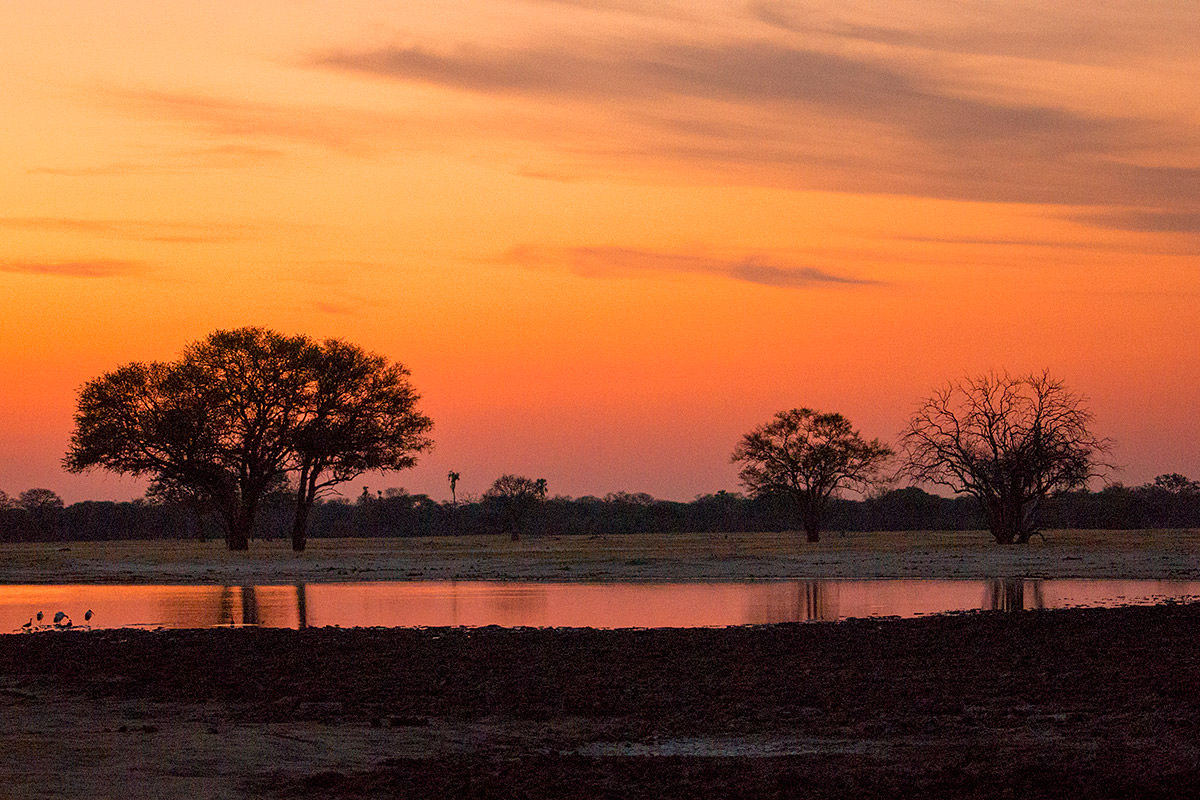 There's many a day lately I'd like to escape the "shithole" of Trump's America and return to Africa, that's for sure.
*Racist as in... three guesses as to what the predominant color of the people are in Haiti, El Salvador, and African countries... vs. the predominant color of the people in Norway.
Posted on January 11th, 2018

Snow is frickin' dumping down today.
I mean really coming down.
I had to drive to The Big City and back for a dentist appointment and ended up regretting that I didn't cancel it. The roads were plowed earlier in the morning, but conditions worsened since then and there's a pretty big accumulation of snow and slush you have to drive through... even on the highway. Also? People are driving like frickin' morons. One person in a small van thought that they would cruise around us cars driving at a SANE speed for the conditions. I watched as they got sucked into the slush and rammed their vehicle straight into the center barricade. I was laughing my ass off as I passed. Maybe I shouldn't have... perhaps the driver had an emergency... but 99 times out of 100, this kind of thing happens to people who get what they deserve for driving stupid. It's just fortunate they didn't take anybody else down with them.
Oh... and on the way back from the dentist I stopped for lunch. As I was getting out of my car, I heard a guy screaming "OH YEAH! FUCK YOU! DON'T SLOW DOWN, ASSHOLE! I DON'T FUCKING CARE! FUUUUUUCK YOOOOUUUU!" which was subsequently repeated all over again.
Turns out he was shoveling the sidewalk and when cars drove by he was getting totally douched in dirty slush water. He was not happy. Didn't help that he was absolutely not dressed for the job in non-waterproof clothing and was probably soaked down to his tookus. Oh well. Live and learn, buddy. Live and learn.
I honestly don't mind winter weather. I've lived in it since I was 5 years old and learned how to drive in it since I first started driving. No, I don't like having to clean snow off my car, but snow is pretty, and I've grown accustomed to having it around town...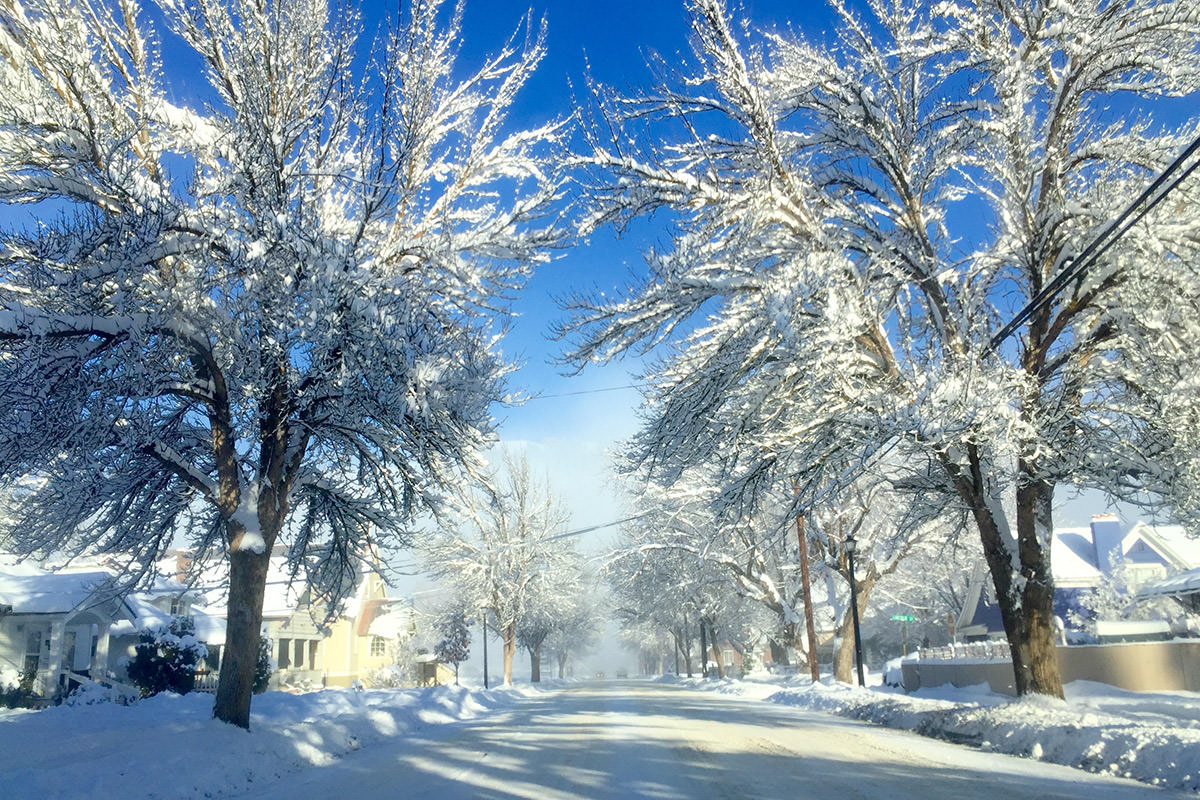 Except...
I usually end up hating it from Day One as well as liking it, because people are stupid assholes.
That's true for most things though.
Posted on January 10th, 2018

Uh huh.
If virulently anti-gay pastors and Republicans have taught us anything about their disturbingly homophobic behavior... it's that it's usually driven by they themselves being gay. This asshole's reaction towards a cursory touch by a man speaks volumes. It's so over-the-top absurd that you'd think he was grabbed by the crotch...
So synchronize your watches, folks... It's only a matter of time before Representative Daryl Metcalfe is caught with an underage gay prostitute in a public bathroom.
They always are...
Posted on January 9th, 2018

I've been telling y'all that I'm a stable genius for years.
If I become president on my first try, do you think people will start believing me?
Since it's never too early for a politician to start sucking lobbyist dick for campaign money, let's get this party started, shall we?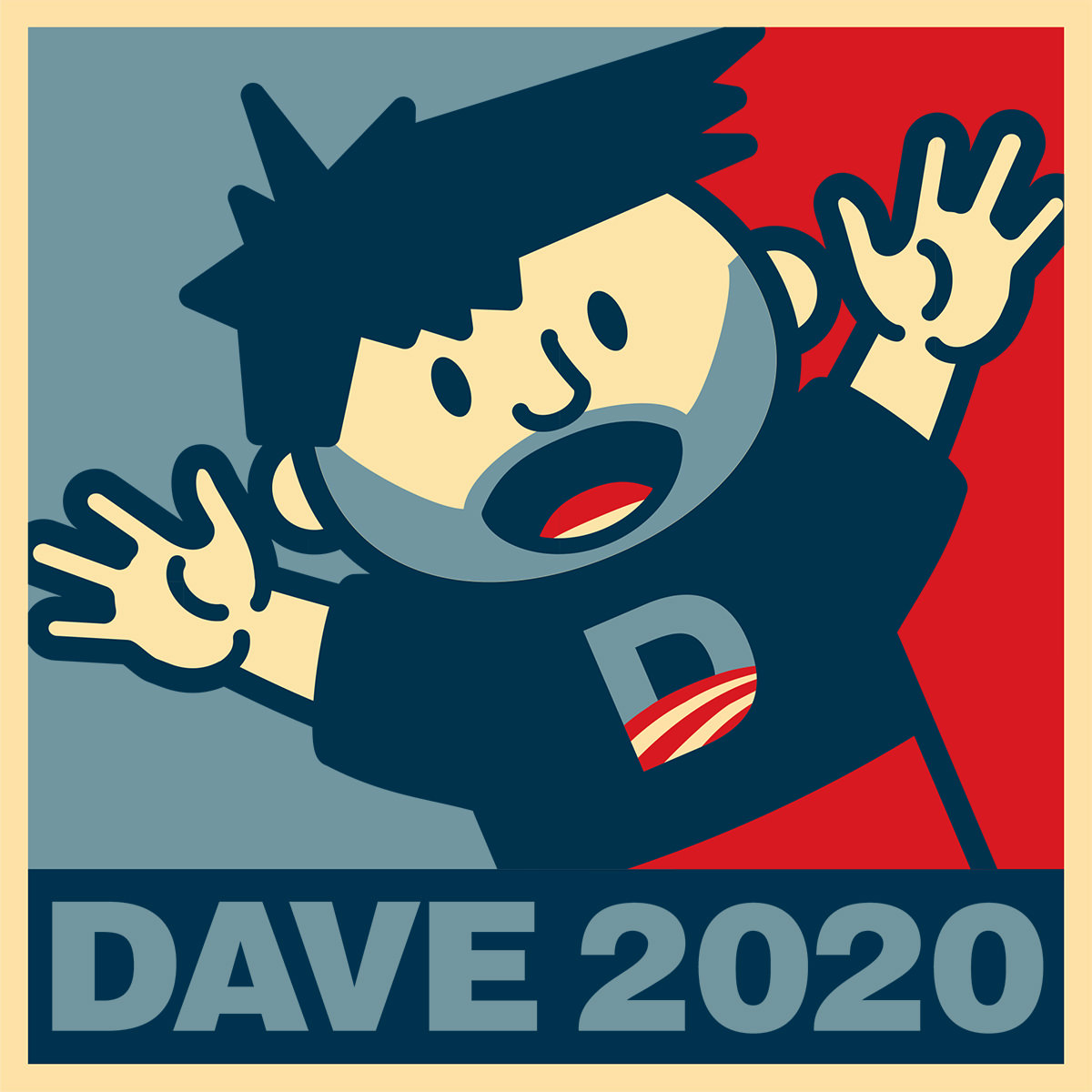 While donations to my "campaign" are not tax deductible now, they are a promise that, if elected, I will let you become a giant corporation and not have to pay taxes.
And don't worry what that will do to our economy, I'm totes going to make Mexico pay for it.
Posted on June 25th, 2017

Hope you're enjoying those lazy, hazy days of Summer, because an all-new Bullet Sunday starts... now...

• Munneh! But, yes. By all means. Let's invest our money in coal. Soon-to-be-obsolete coal that nobody is going to want when there are going to be far cheaper, cleaner, and more efficient ways to get our energy...
I mean, we could bring this technology to former coal towns and train the workers there for jobs that will actually matter. But, no. Because coal. Uh huh...
The sheer idiocy involved in killing off the American worker by our politicians is just astounding. We're not going to be competitive in the global job market, and we did it to ourselves by electing assholes who are more interested in fleecing taxpayers for the benefit of coal executives than creating jobs for ex coal miners.

• Kens! And so This happened: Mattel released 15 new variations of Ken Dolls... aka Mr. Barbie...

And no, your eyes are not deceiving you... there are Ken dolls with a man-bun now. I can't fathom the parent that would buy their daughter (or son, for that matter) a doll with a fucking man-bun on it, but since society is hell-bound anyway, here you go. As if that weren't enough, the Kens are available in three body types: Original, Slim, and Broad. Because heaven only knows we don't want to cause body identity issues in our children. Their dolls have hipster man-buns now, and that's enough fucking trauma for childhood.

• MMMMMMEAT! Clearly God wants everybody to be vegetarian, and this is His solution... OH, LOVELY: THE TICK THAT GIVES PEOPLE MEAT ALLERGIES IS SPREADING. From the tick's perspective, I'm guessing that people taste like chicken.

• White! "Being white in this country, I should just shoot myself." — Somebody please hand her a gun. Because this racist fucking waste of space shouldn't be raising kids... let alone be allowed to join society...
No matter how many times I see bigoted shit like this, I remain amazed. Not that assholes such as her exist... but that they feel so confident in their racist bullshit to act this way in public.

• Hope That Helps! Ben Palmer released video from one of his shows and it is everything you'd hope it to be...
Watching him troll on Facebooks is one of the reasons I am happy that Facebook exists.

• HomeShit! You know, I understand that companies can't release a winner every time. There are going to be some duds, even for the most inovative of them. I get that. Honestly I do. But Apple's HomeKit is such a festering pile of shit that I cannot fathom why in the hell they don't scrap it and start over or fix their stupid crap so it will actually function reliably. Thank heavens the only thing I was stupid enough to trust to Apple's failed system is my door locks. I wanted them on a completely separate system from the rest of my home automation for security reasons and, hey, it's Apple... right? What could go wrong?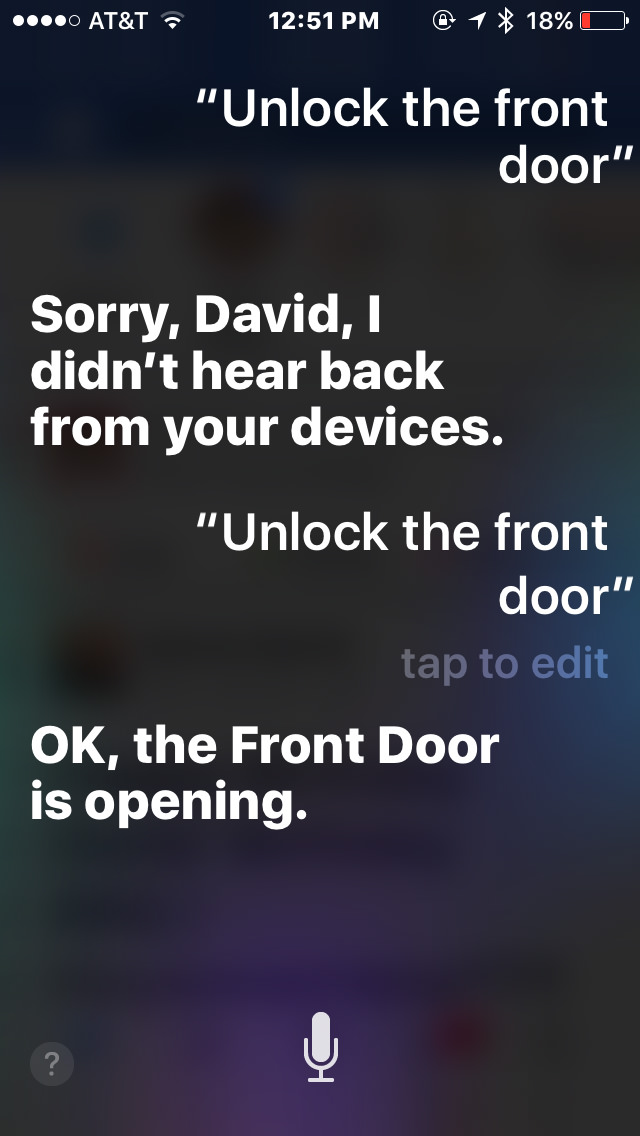 I never dreamed the answer to that question would be everything. Apple should just do everybody a favor and kill off HomeKit instead of continuing to pretend that they give a flying fuck about home automation.

Dis be da end, everybuddy.
Tags:
Apple
,
Bullet Sunday
,
Dumbassery
,
Dumbasses
,
Home Automation
,
HomeKit
,
John Oliver
,
Meat
,
Politics
,
Toys
Categories:
Apple Stuff 2017
,
Bullet Sunday 2017
,
News – Politics 2017
—
Click To It:
Permalink
—
7 Comments: Click To Add Yours!