Posted on February 11th, 2019

Worst. Monday. Morning. Evar.
Which is bound to happen when your bed ends up covered in cat vomit and you pull a muscle in your back.
But we'll get to that. First let me back up to yesterday, which was a much better day for me.
As I've mentioned a few times, Jenny has a vindictive streak and knows exactly what buttons to push on poor Jake when he pisses her off. First thing on her list? Stealing Mufasa, his stuffed lion and favorite toy. Many times when Jake has done her wrong, she runs off with Mufasa and hides him away somewhere. Jake will then spend hours trying to find him.
Yesterday I found Mufasa stuffed behind the garbage can in the bathroom so I took him to Jake, who was lounging on top of the cat tree in my bedroom. It was like Christmas morning...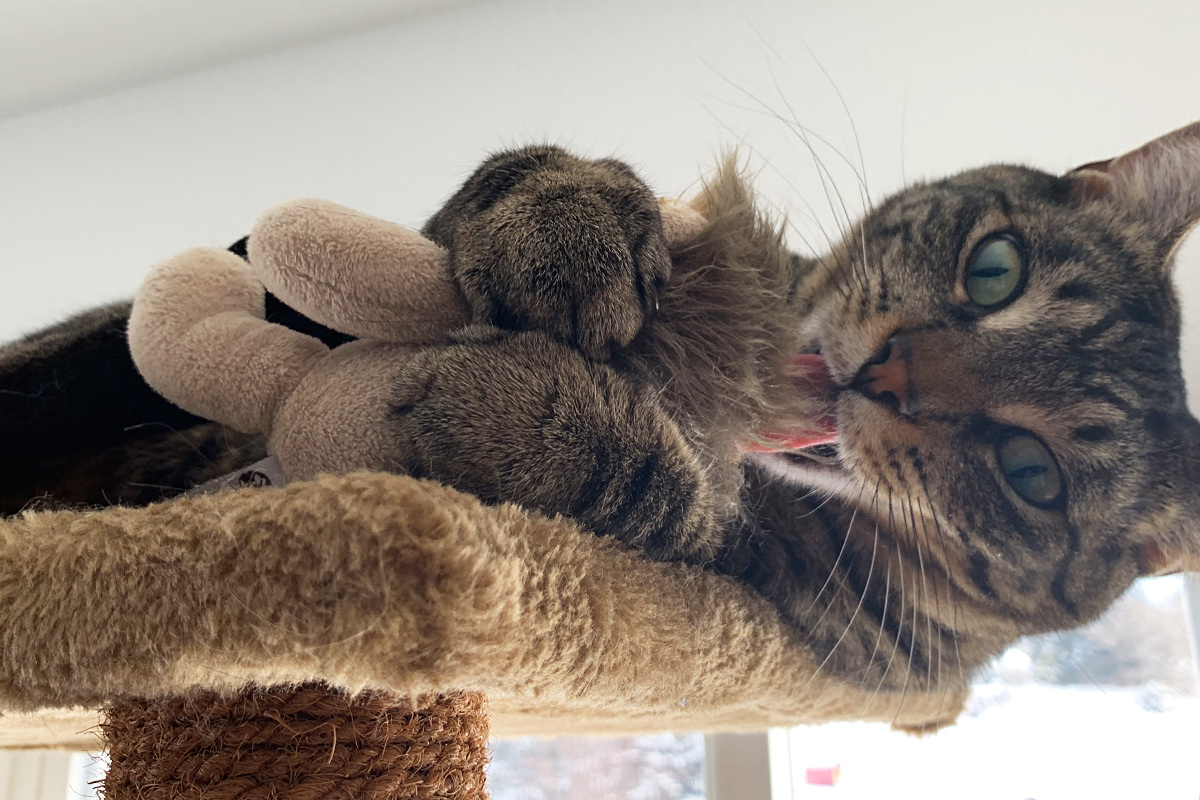 Jake oftentimes latches onto Mufasa with his claws and swings him around...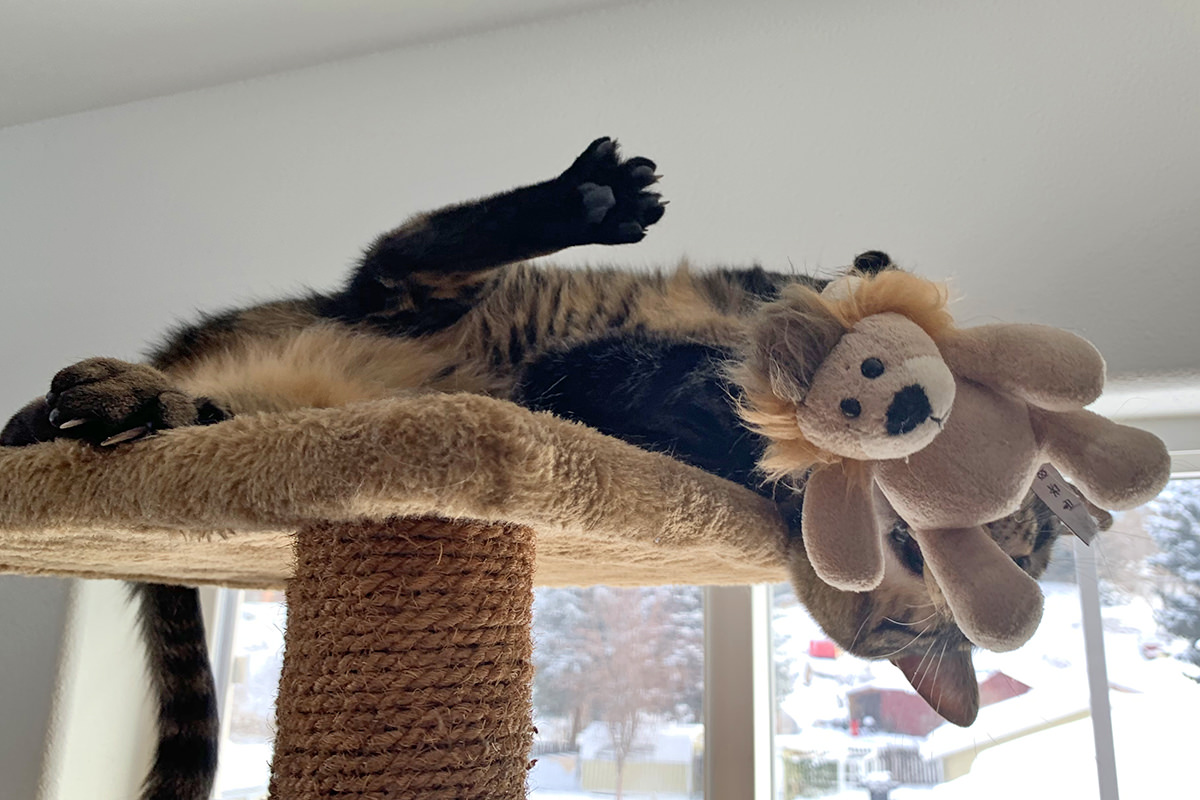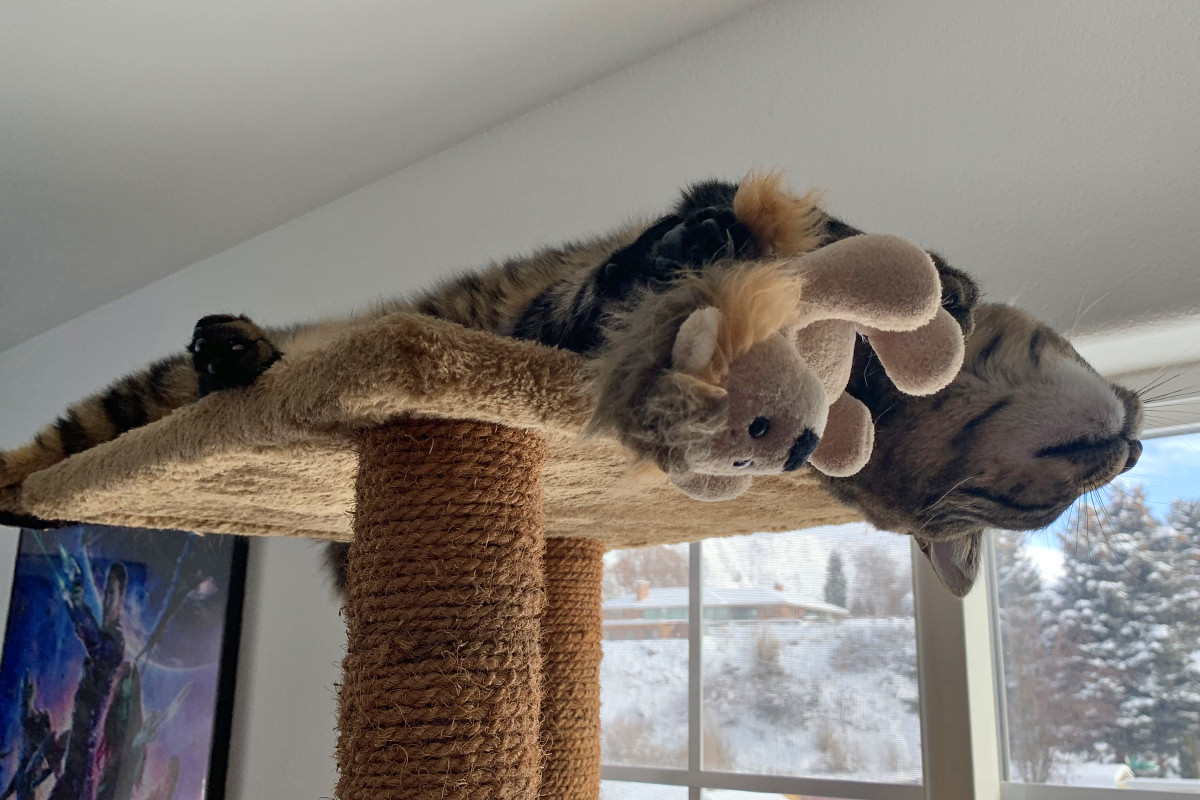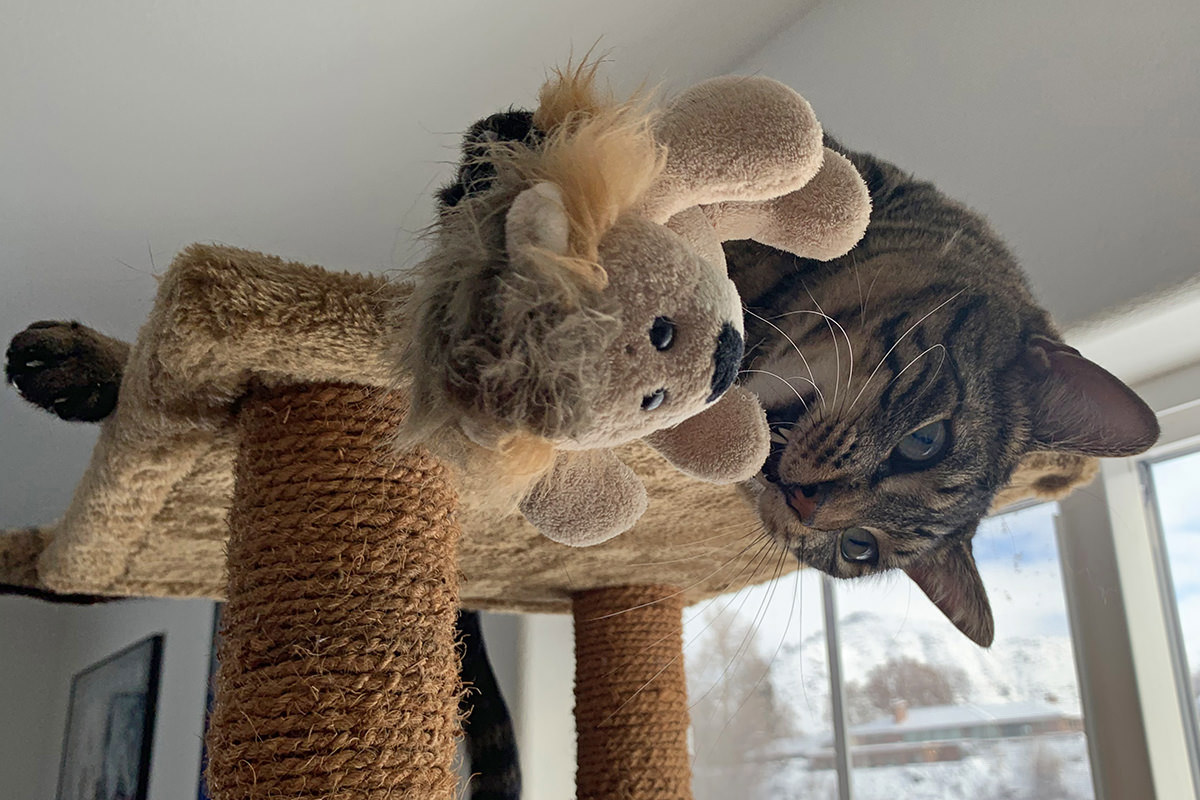 But it always comes back to bite-bite time...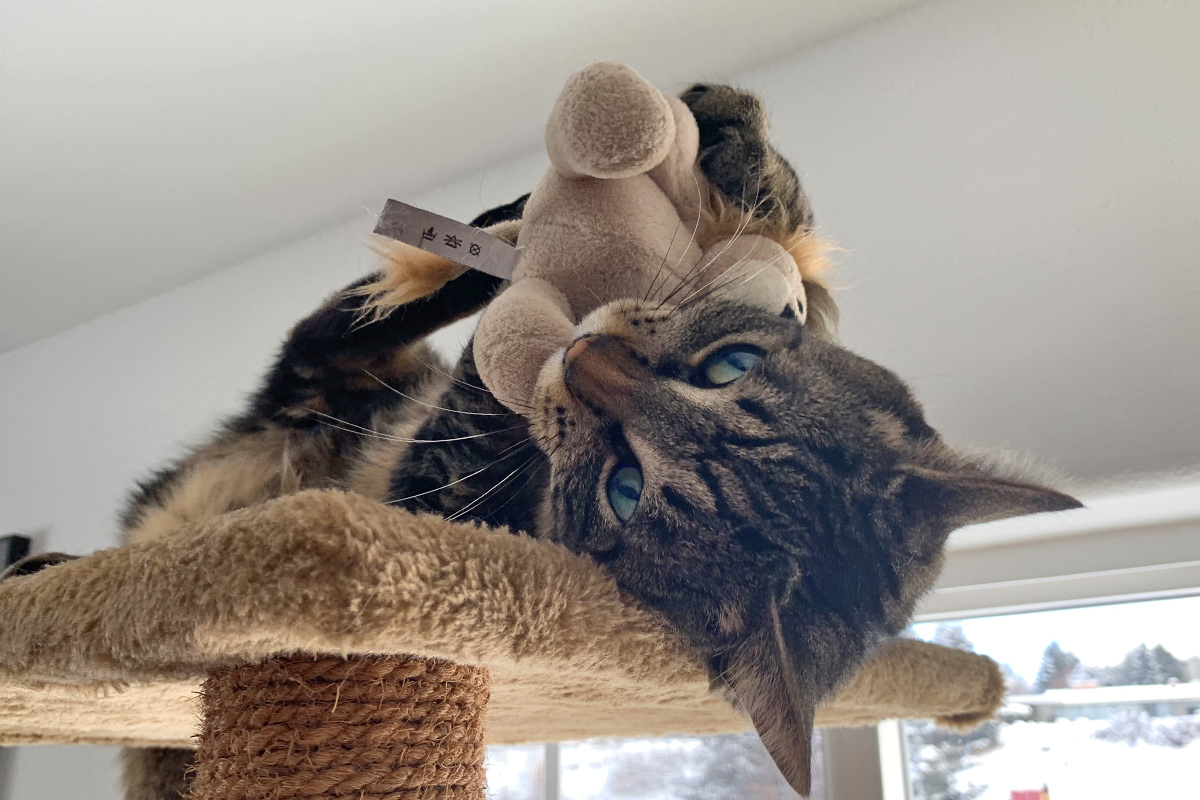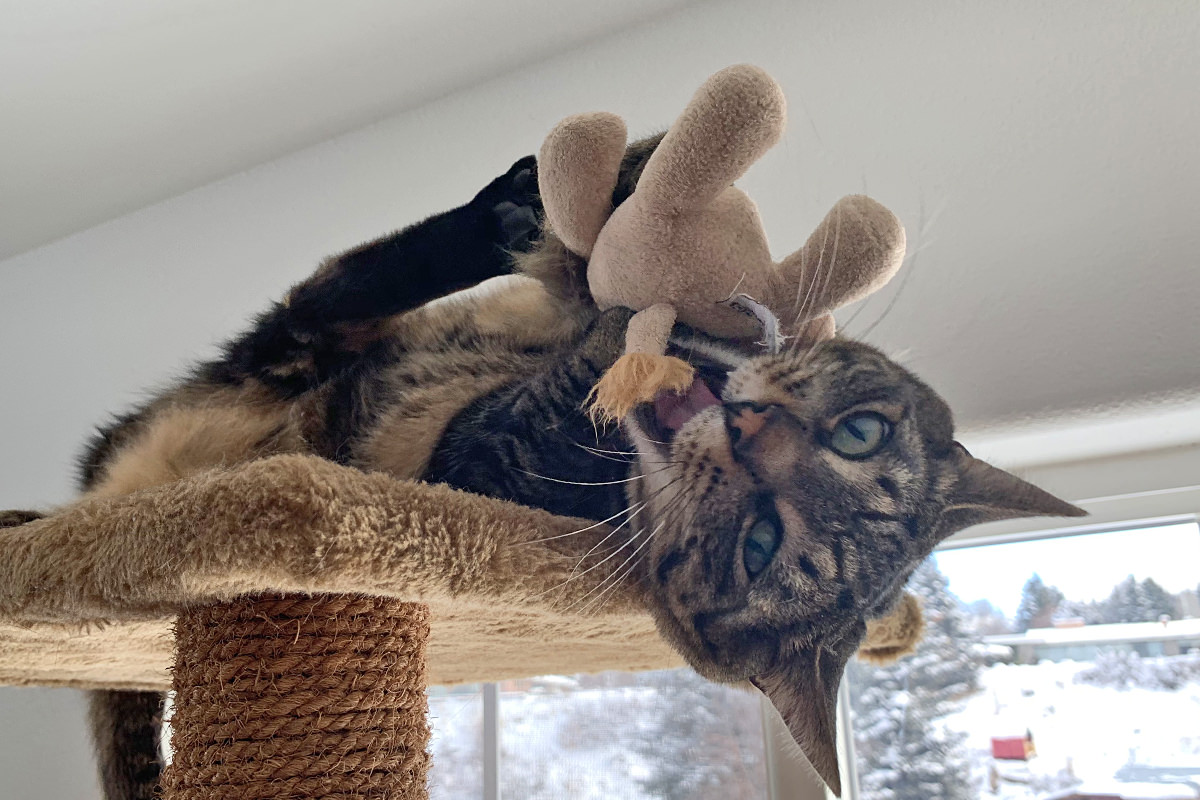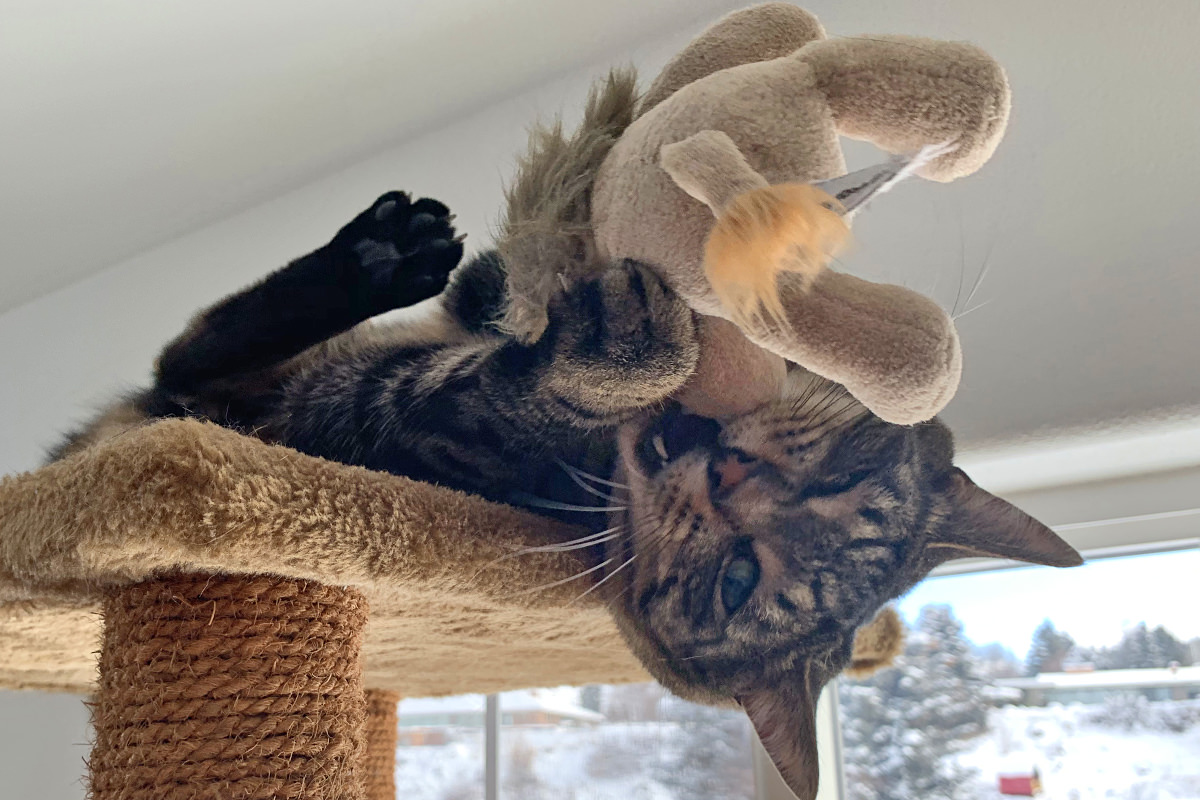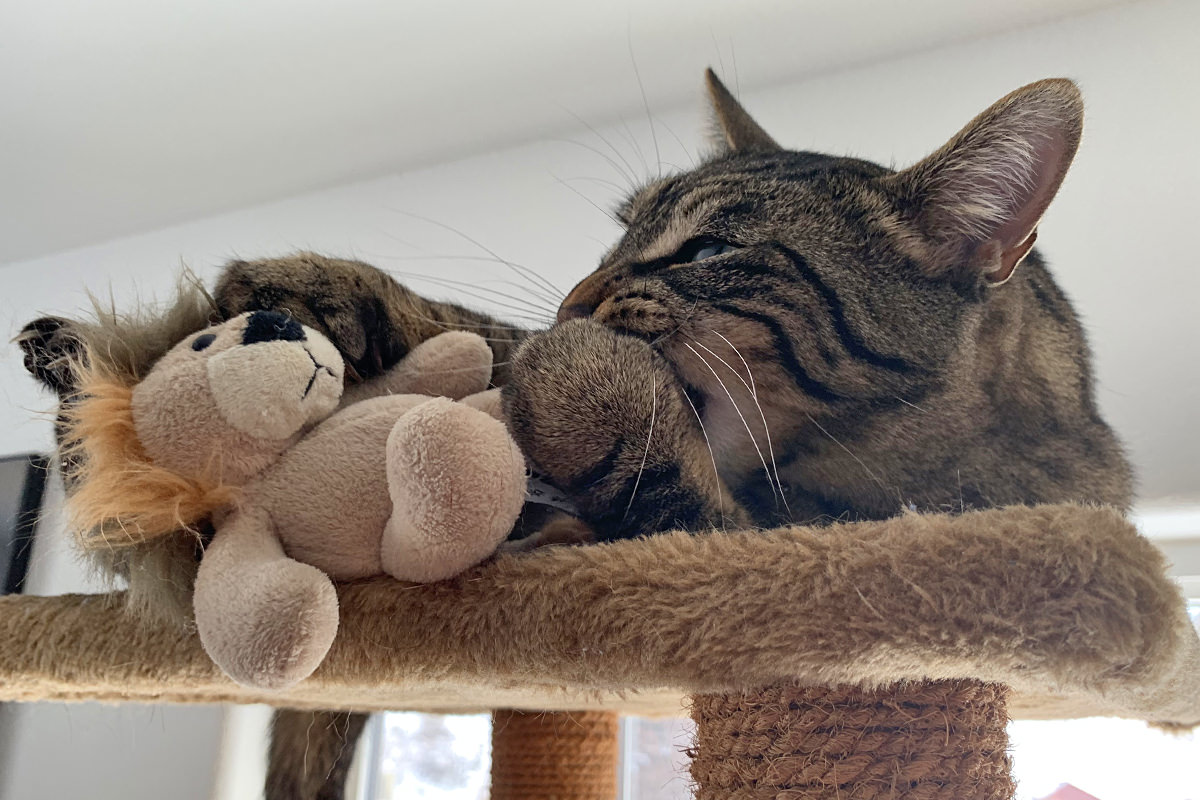 He was all smiles for a good ten minutes...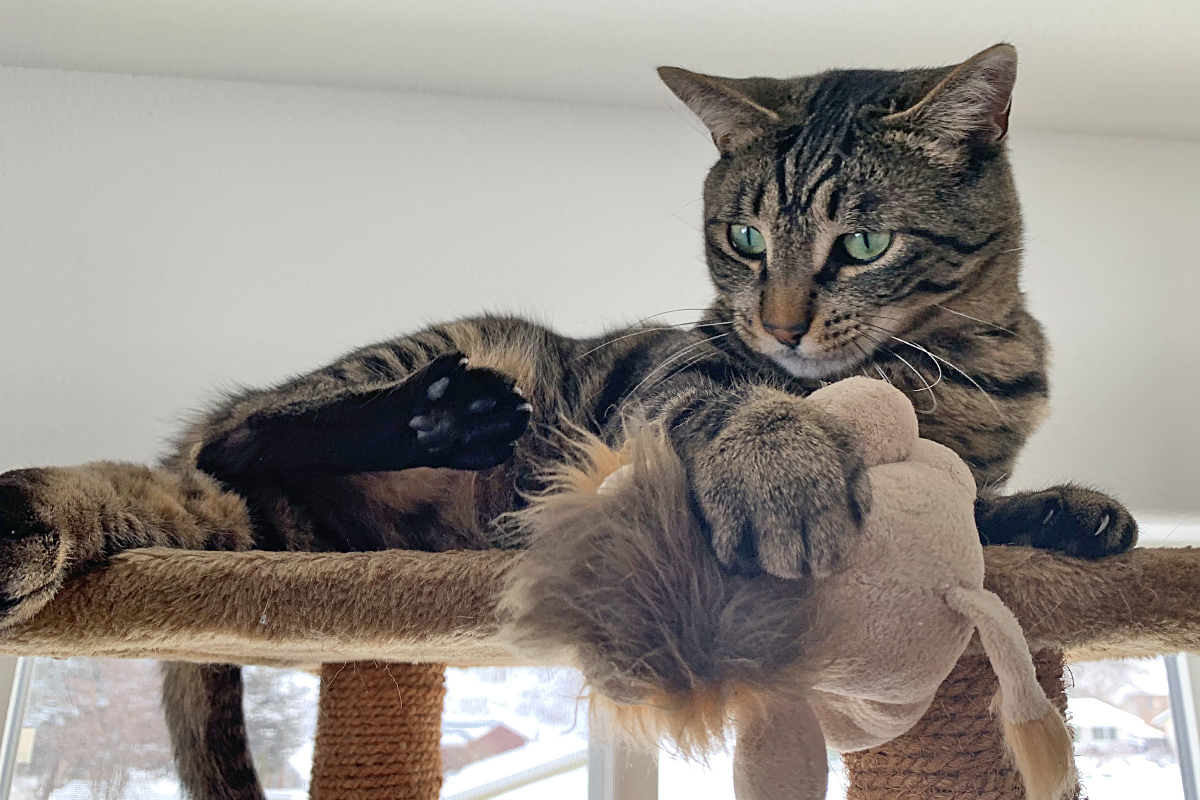 Good times. Good times.
I am dreading the day that Mufasa gets ripped to shreds. I've already had to repair him once, so his time on this earth is coming to an end eventually. A friend checked at the gift shop "Out of Africa" in Johannesburg's airport where I got him but, alas, they are no longer selling Mufasas. Every once in a while I check eBay just to see if one will pop up, but no luck so far.
Anyway...
This morning at 4:00am Jake hops on the bed and wakes me up in distress. He's making chirping noises and acting like he wants to throw up, which is a rare thing for my cats to do. I'm immediately worried that he's sick with a urinary problem again, but it turns out it was just a hairball. A hairball that took him a full ten minutes to hack up, the poor guy. He was pretty whipped after that, so I threw off my vomit-covered sheets and let him rest up for a bit before I took them to the wash.
Not wanting to disturb Jake on my bed after his rough morning, I decided to take a nap on the couch. But it wasn't ten minutes before I heard a cat howling and was freaking out that Jake or Jenny was hurt... only to realize that it was coming from outside. Turns out that the people who plow my driveway piled the snow over the path that I keep shoveled for the neighborhood cat, Fake Jake, to get around my home so he can get to his food and his bathroom out back.
And so... there goes my morning nap...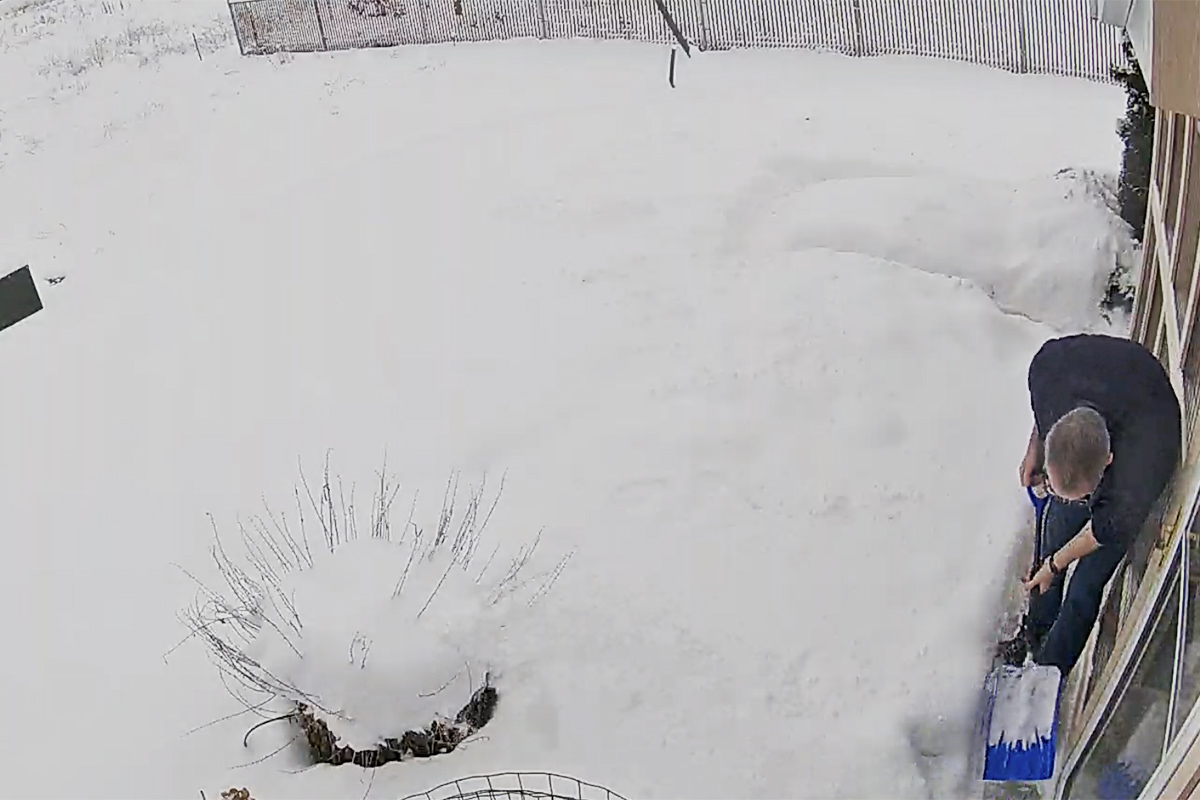 And so... crisis averted...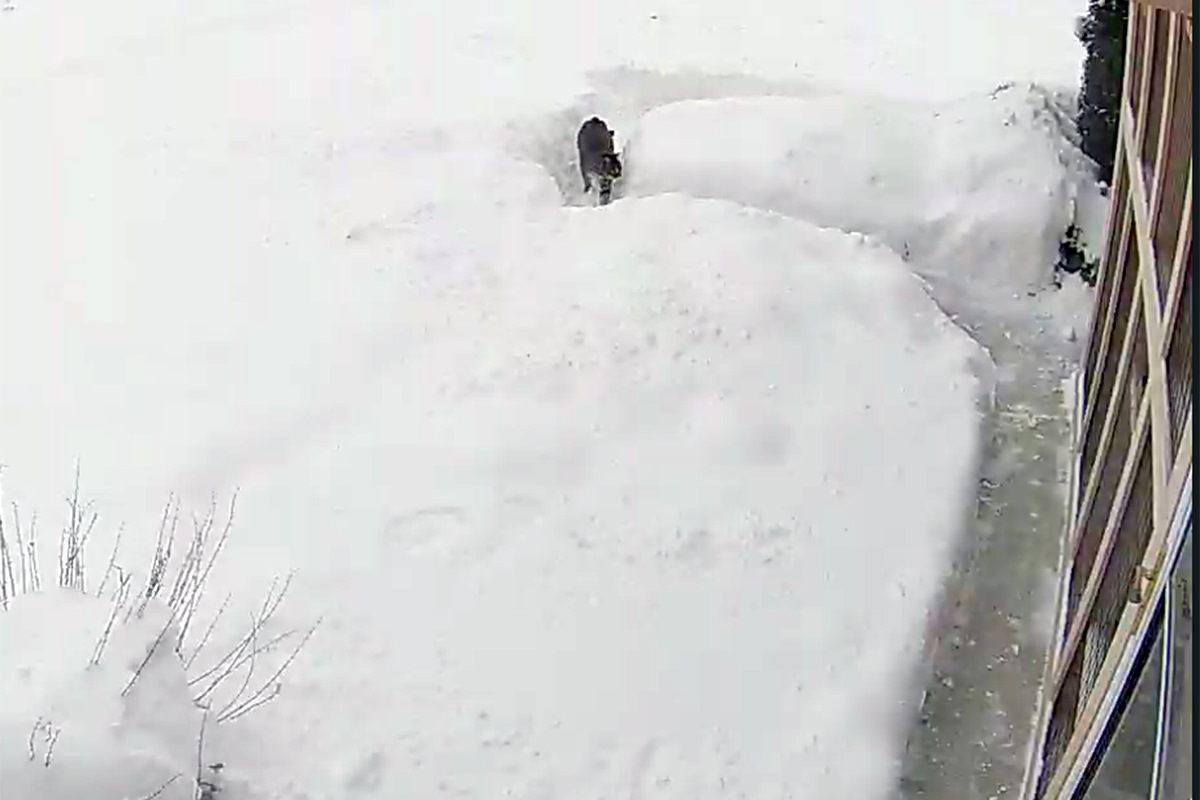 That'll teach me not to get up and start shoveling when the snow removal team messes with Fake Jake's routine!
After my bagel and cream cheese breakfast, I took a shower and got ready for work. All was good... until... I went to get in my car and pulled something in my back. I had screwed it up last week and had been taking care to move gently until it had healed. I thought I was fine... but then had to go shoveling a path for a cat and messed things up again.
Good times. Good times.
Posted on February 9th, 2019

And so we're in the middle of a Winter Storm Warning.
Which sounds like a bad thing, but I'm so grateful that there will be more snow accumulating in the mountains that I just don't care. Not having to go through a drought come Summer is worth it.
Jake doesn't care much about the snow or rain. He mostly ignores the weather. If the snow is really coming down, he might go out in the catio and watch for a while. Jenny on the other hand?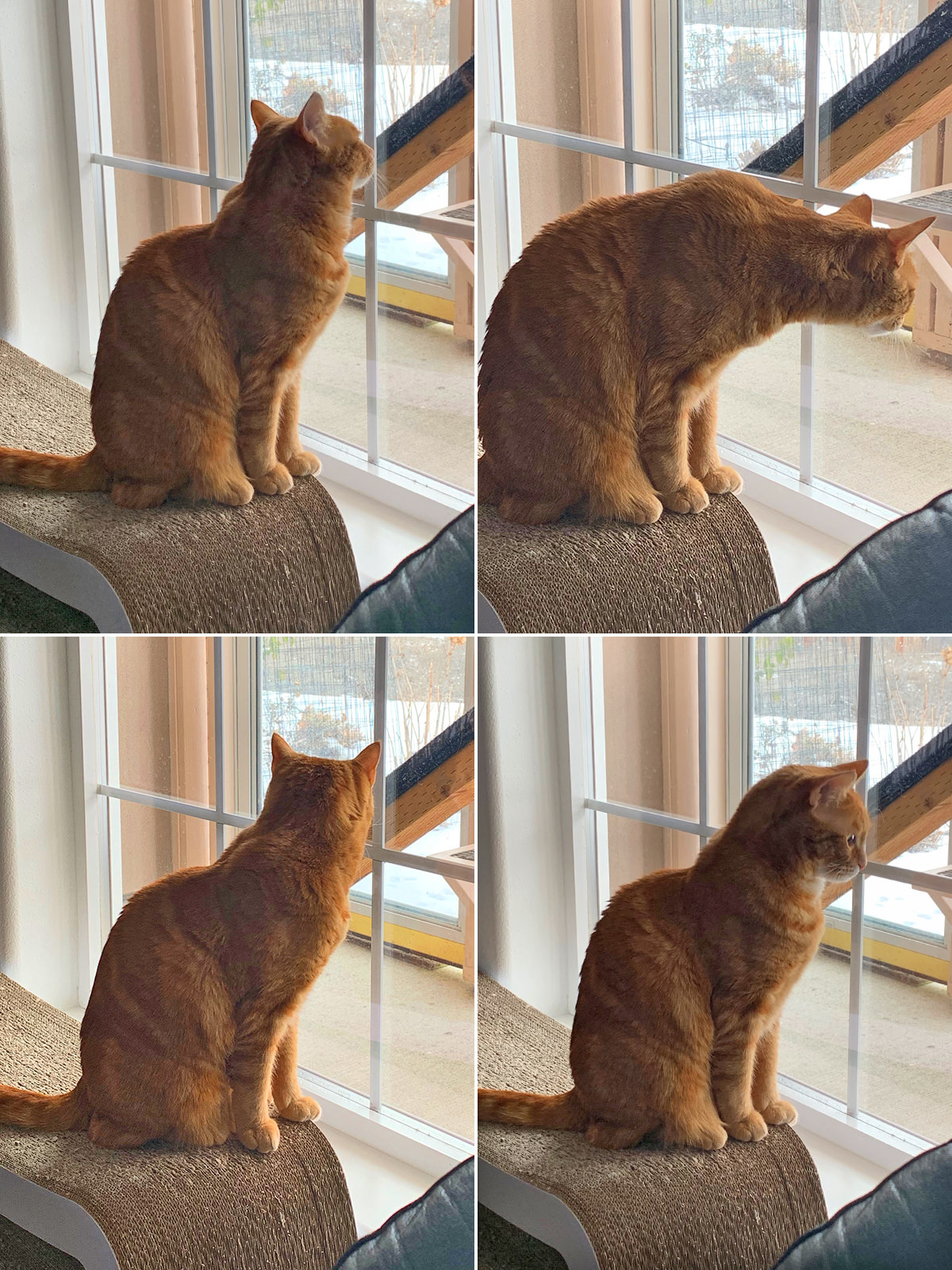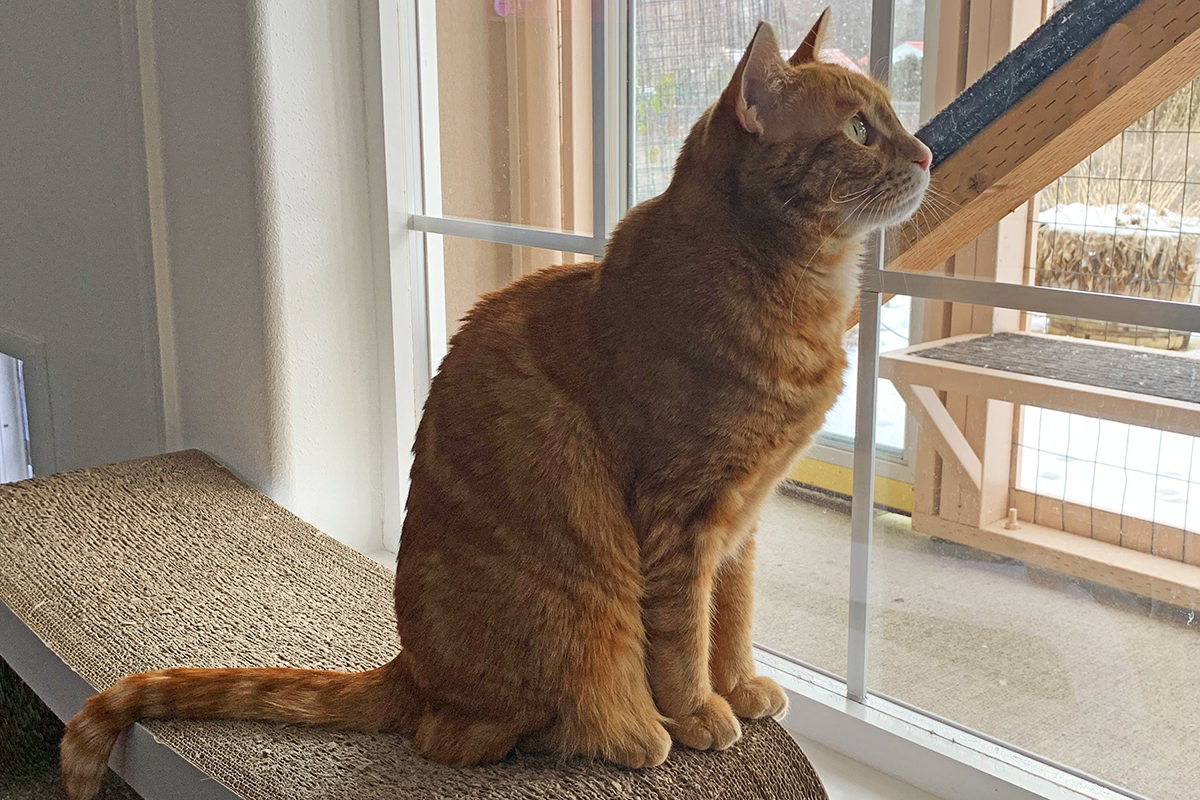 Jenny is greatly upset by the weather. When it rains, she meows at the drops falling on the roof. When she sees big snowflakes falling, she meows at them (and her brother) through the window...
Or hides in a paper bag...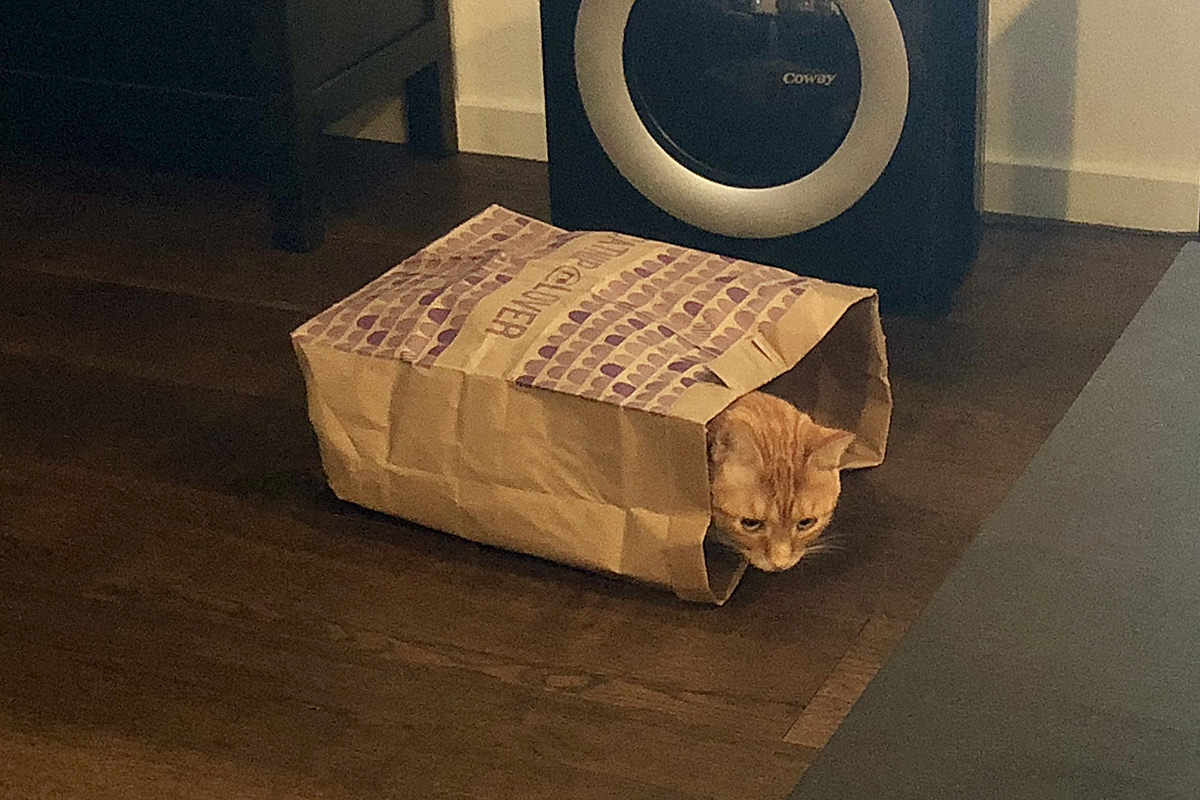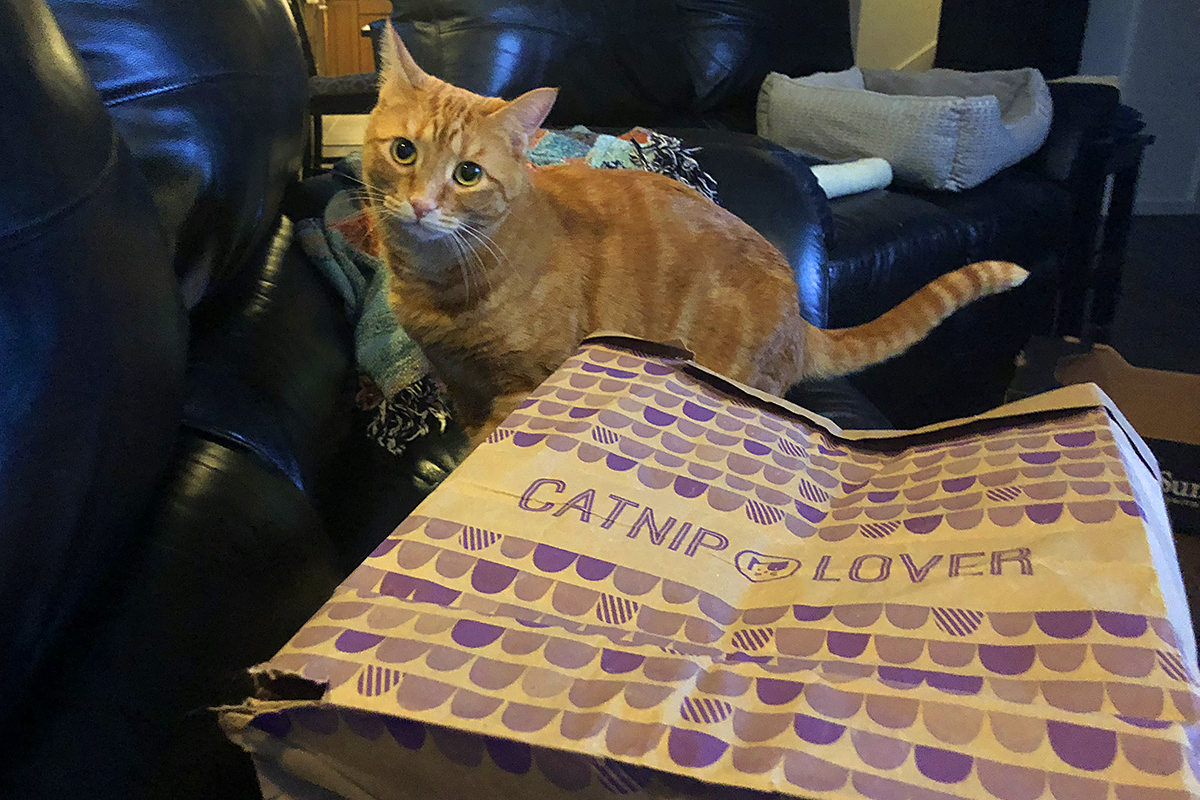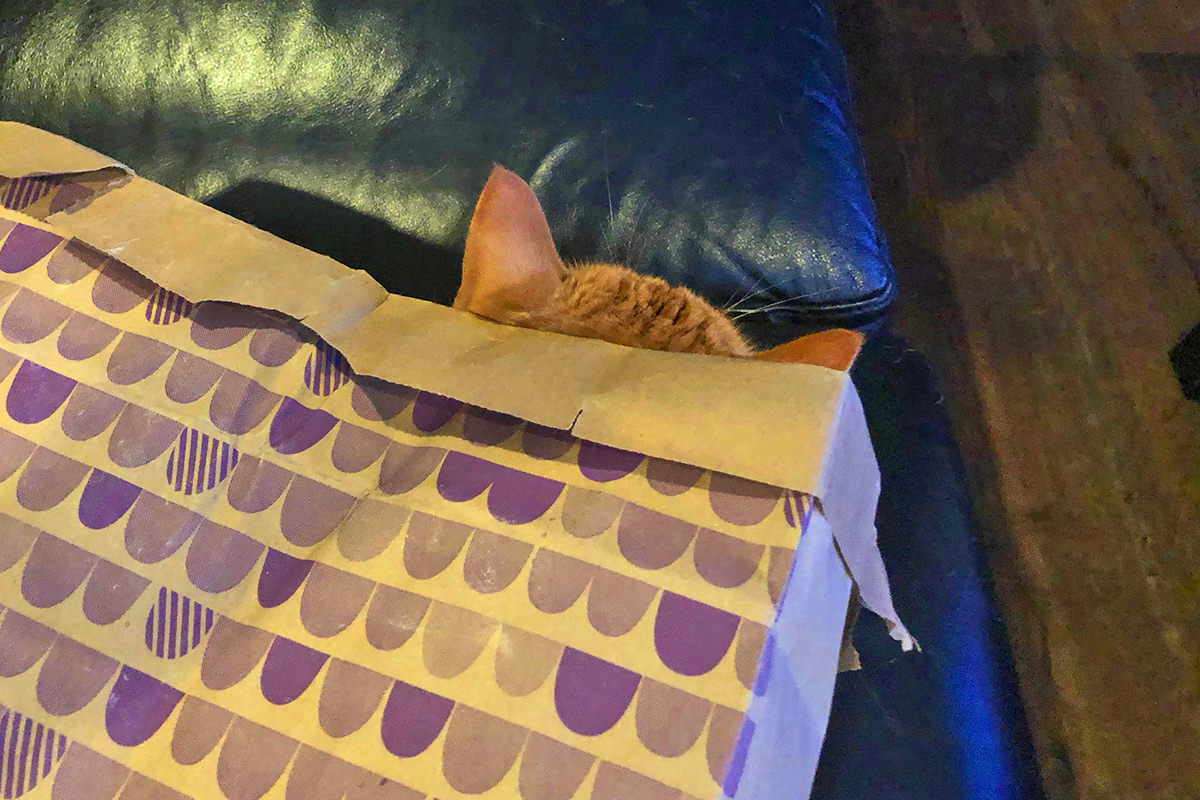 In other news... Jenny is still stealing Mufasa from Jake whenever he does something to piss her off.
So there I was headed to take a shower when Jenny comes charging up the stairs with Mufasa in her mouth at top speed. She dashes into her bedroom and I hear rustling as she runs through the cat tunnel... then strolls out of the room like nothing happened. I must say, this is not a very inventive hiding spot...
Don't worry about Jake though. He knows how to console himself by eating my junk food picnic...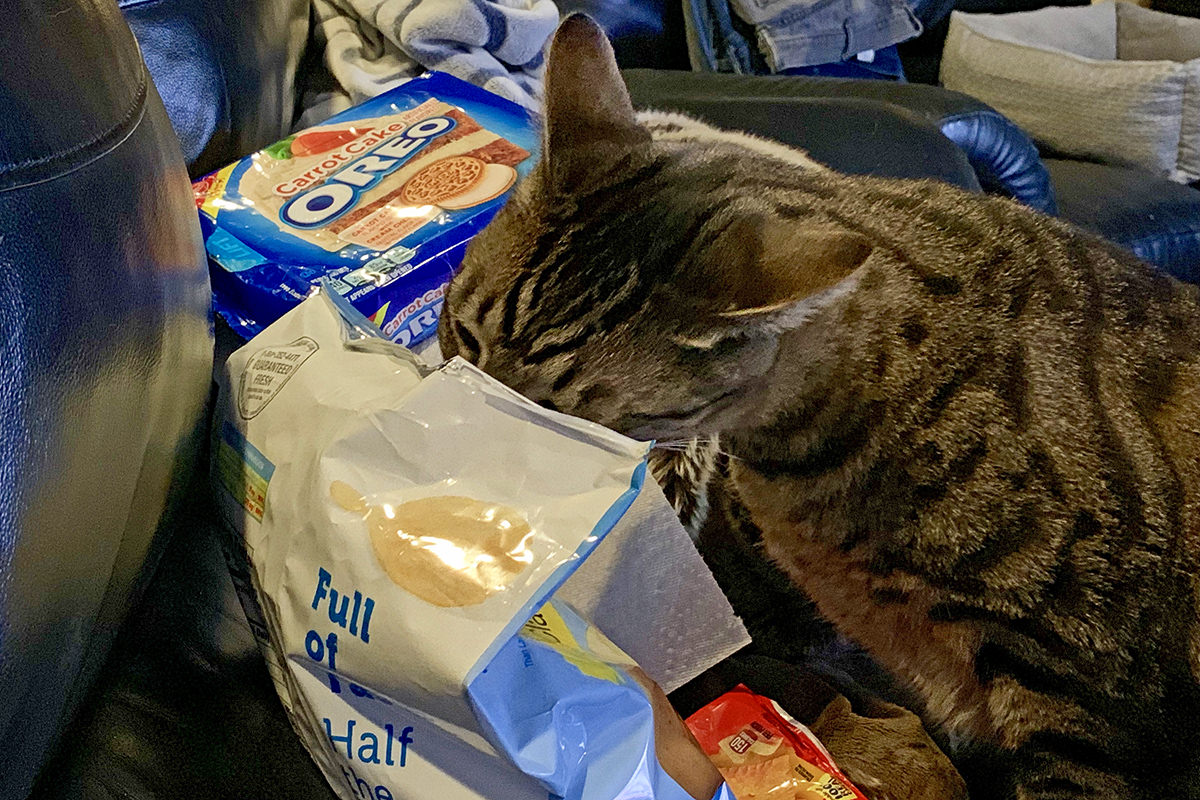 And demanding consolation scratches...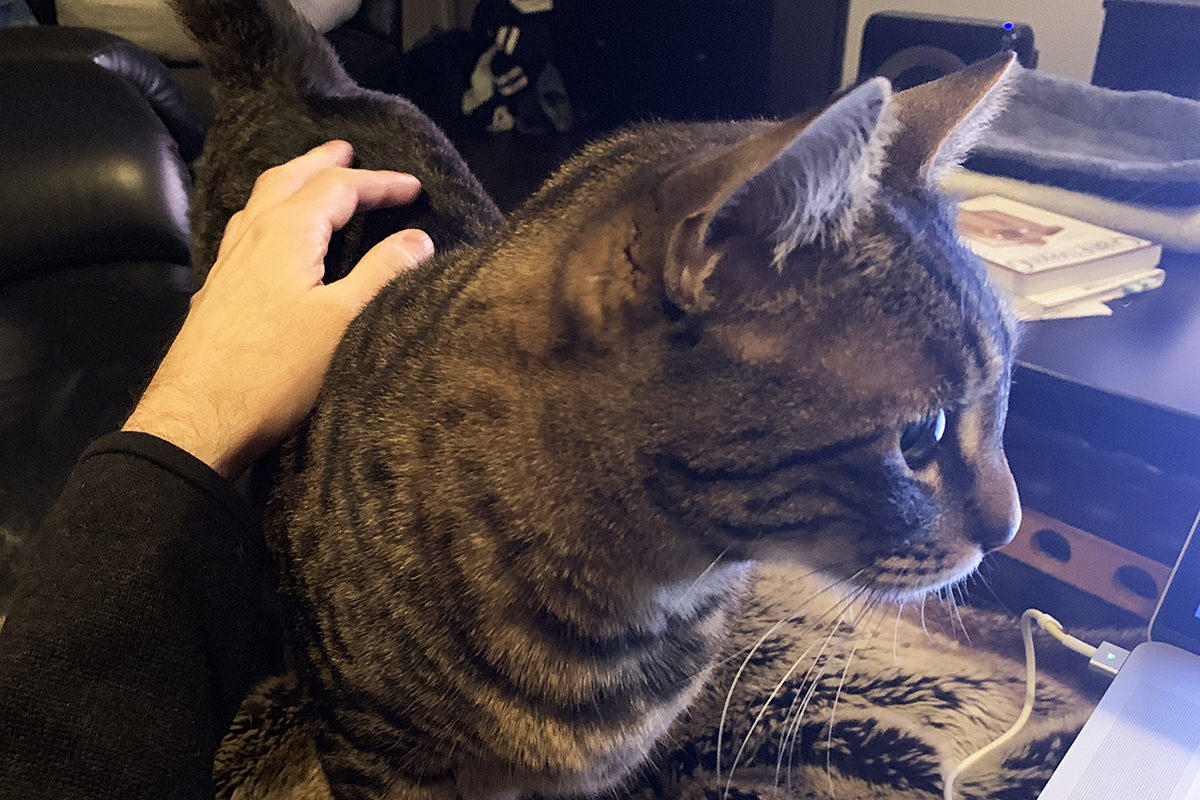 And... it looks like the foot of snow we got is going to be it. Not much of a "winter storm" if you ask me.
But don't try to tell Jenny that.
Posted on February 7th, 2019

I've been preoccupied with work lately, starting up at at 5am and working until late. This is no fun for me... but it's even less fun for my cats. I still make time for them whenever they want attention or need to be petted, of course, but I'm not going out of my way. This is confusing to them, resulting in Jake and Jenny being a little more needy than usual.
"Excuse me. Do you have a moment to talk about our Lord and Savior, Hill's Prescription Diet Ocean Fish Dinner?"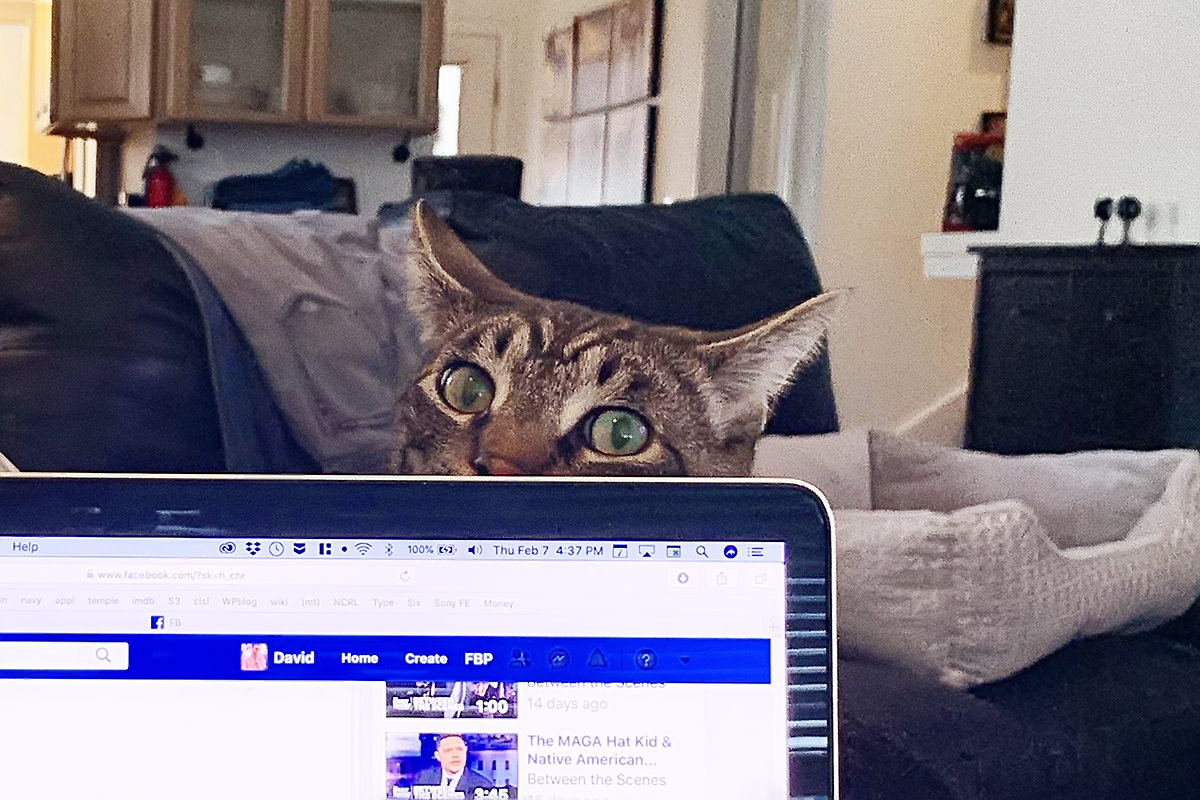 After next week I'm hoping to be caught up enough that things can get back to normal.
Or whatever passes for normal when you have cats.
Posted on February 5th, 2019

A while back Jake managed to murder a poor bird that wandered into the catio, leaving me a not-so-nice present when I returned home.
My hope was that this would be a rare incident. But the little maniac struck again last night. Luckily this time I was home and could run out and admonish him so the bird could escape...
If I weren't so mortified at Jake's homicidal tendencies, it would actually be funny. The minute I open the back door he's like "whut?" and the bird plops right out of his mouth and wanders out to the back porch.
As soon as the bird had escaped I immediately ran to get a box I could cut open as a temporary shelter to keep the snow off of him and (hopefully) keep him safe from another cat. But by the time I had made it back there he had flown away...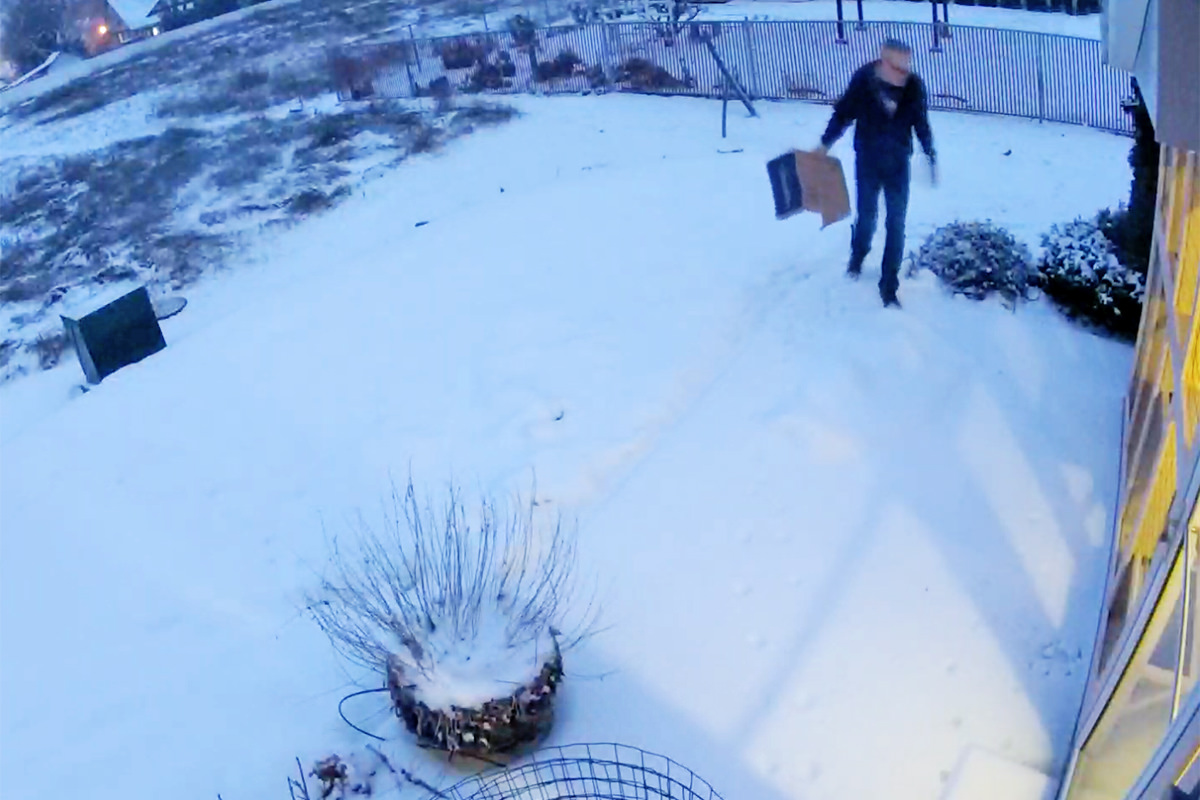 He didn't look gravely injured, just shocked, so I'm hopeful he was able to recover. I have no idea how much damage Jake does when he attacks, but I'm assuming there's some kind of puncture wound from his claws/teeth. Poor bird.
Except...
A couple weeks ago I got an alert that somebody was breaking into my house. It ended up being a bird...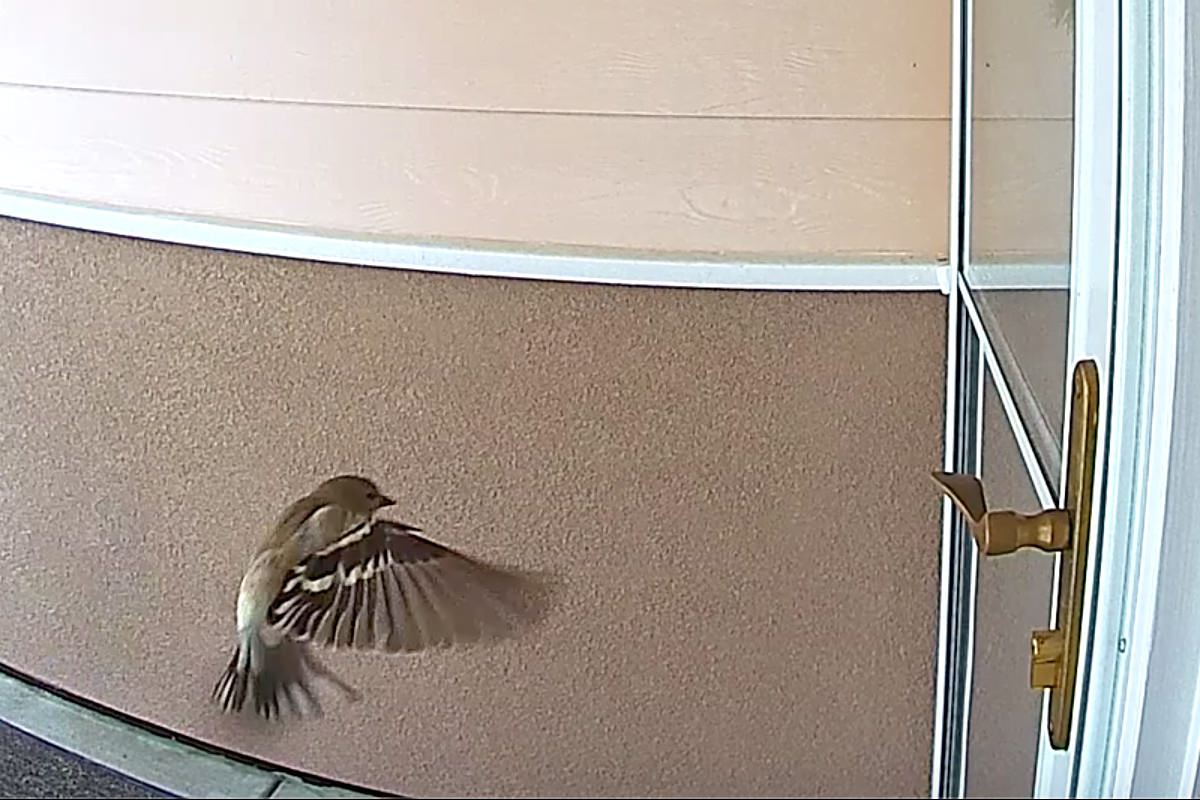 Just before it snowed, it happened again...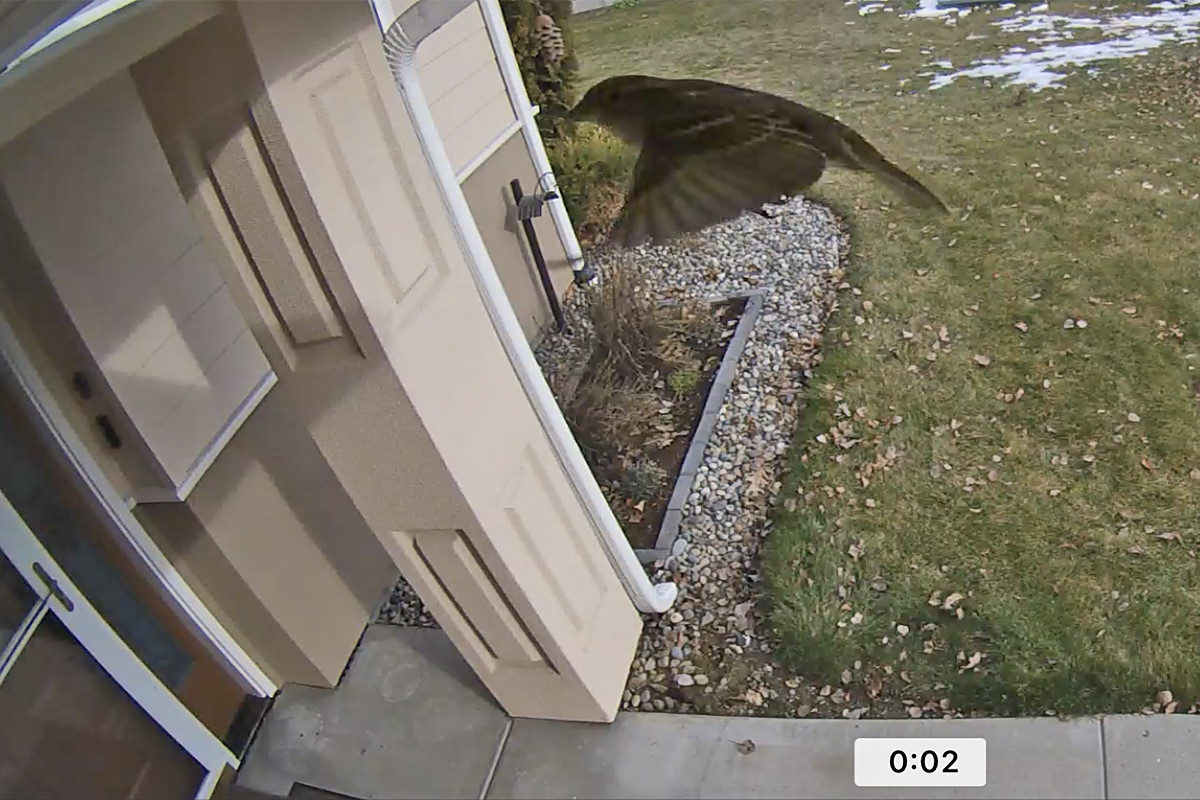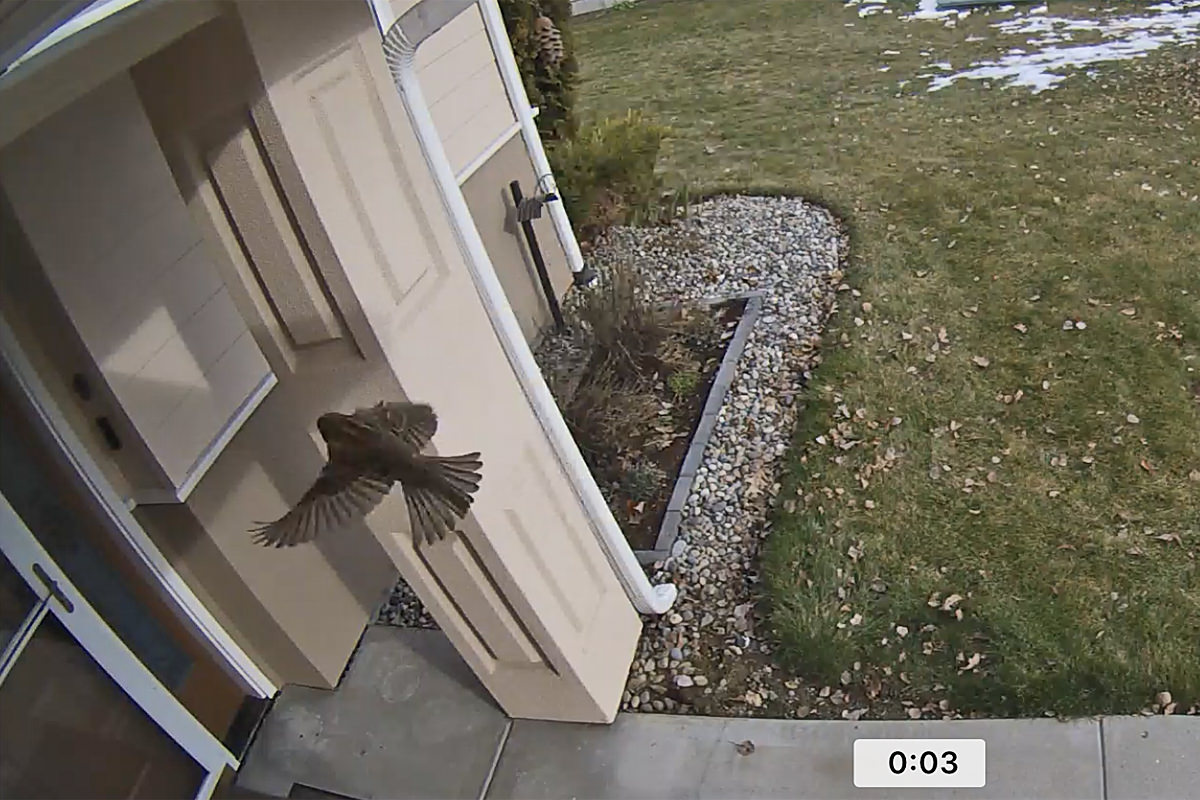 Maybe these bird break-ins are not accidental.
What if... they are seeking revenge?!?
Somebody alert Tippi Hedren.
Posted on February 3rd, 2019

Don't the mistake of clicking that back button now... because an all new Bullet Sunday starts now...

• Carnivore! I choose to be vegetarian because humans can adapt to vegetarian/vegan diets. Cats and dogs were not designed to be vegetarian/vegan, and forcing them on this "diet" is unhealthy... even deadly. If you won't feed your pets the meat they were built to eat, then get a pet that is made for a vegetarian/vegan diet. Like a hamster or something. Better yet, don't get a pet at all if you don't have their health and well-being as a priority.

• Salty! After it was announced that Jarrod Saltalamacchia was retiring from baseball I started to write a blog post about it, but could never figure out what I wanted to say. I'm a huge fan...

Photo by Keith Allison @ Flickr
I'm such a fan that I ended up bidding on (and winning) his dugout jacket from the 2013 World Series...
I first became a fan when he started playing for the Red Sox (of course), but I kept up with his career as he moved on to Miami, Arizona, Detroit, and Toronto...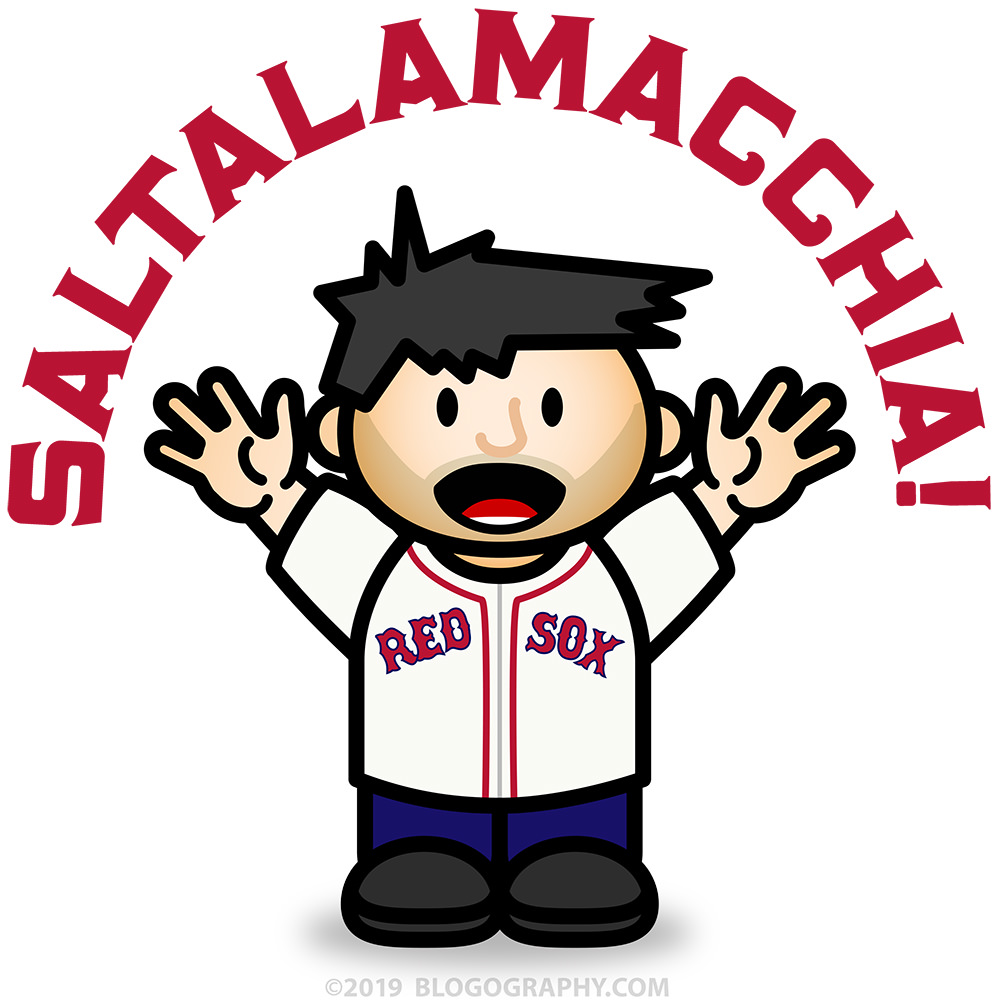 Best of luck in retirement, Salty!

• Taxable! Heaven only knows I'm not 100% onboard with the current taxation scheme that we're subjected to here in the US. And I don't much agree with many of the proposed alternatives either. That being said, I'm getting increasingly pissed off with those politicians who are lying assholes about how tax brackets work. Forget what you're being told and watch this short video...
It's pretty simple, yet people are incredibly stupid when it comes to what they choose to believe. No surprise there.

• Stop Doing That! Samantha Bee's Full Frontal had a segment on the challenges that deaf persons have in dealing with the police. If that's not enough to get you to take a look, Nyle DiMarco stops by to help out... and take his shirt off...
If only those who can hear will take the time to listen.

• Llanfairpwllgwyngyllgogerychwyrndrobwllllantysiliogogogoch! Now this takes talent...
When I was in Wales, I had trouble pronouncing the four letter words. Attempting to pronounce this would probably kill me.

• Infinity Paint! And, lastly, this is my favorite thing on the internet this past week.

And... life goes on even though Bullet Sunday is over.
Posted on February 2nd, 2019

As I've bragged many times, my cats are remarkably well-behaved.
They don't bother me when I'm sleeping. They don't scratch or chew on things they shouldn't. They rarely go where they're not supposed to. And they really don't try to get at my food while I'm eating it. Even Jake has the manners to wait until I'm finished before sniffing my dishes for crumbs. Jenny, on the other hand, doesn't seem interested in people food at all.
At least that's what I thought... until she made a bee-line for my chip dip...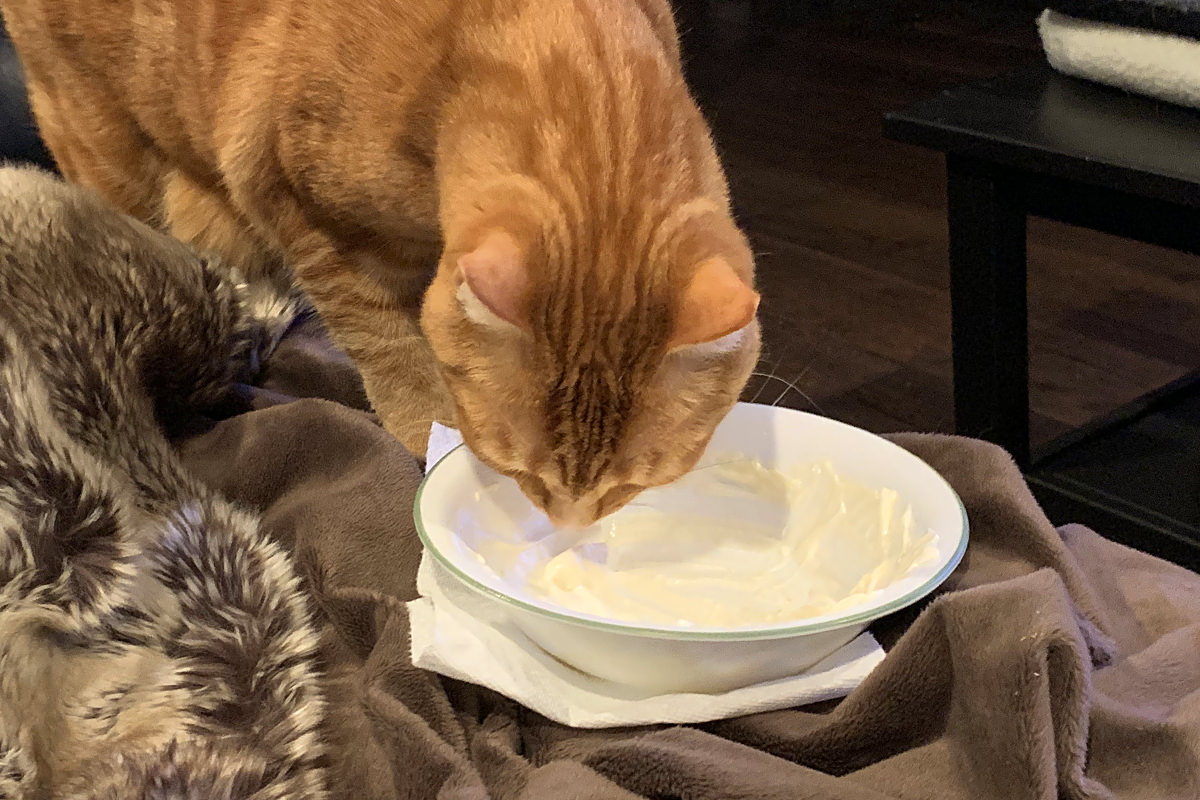 Once she smelled garlic, she was over it in a real hurry, however.
Instead she and Jake decided to stare me down in the hopes of getting an early dinner...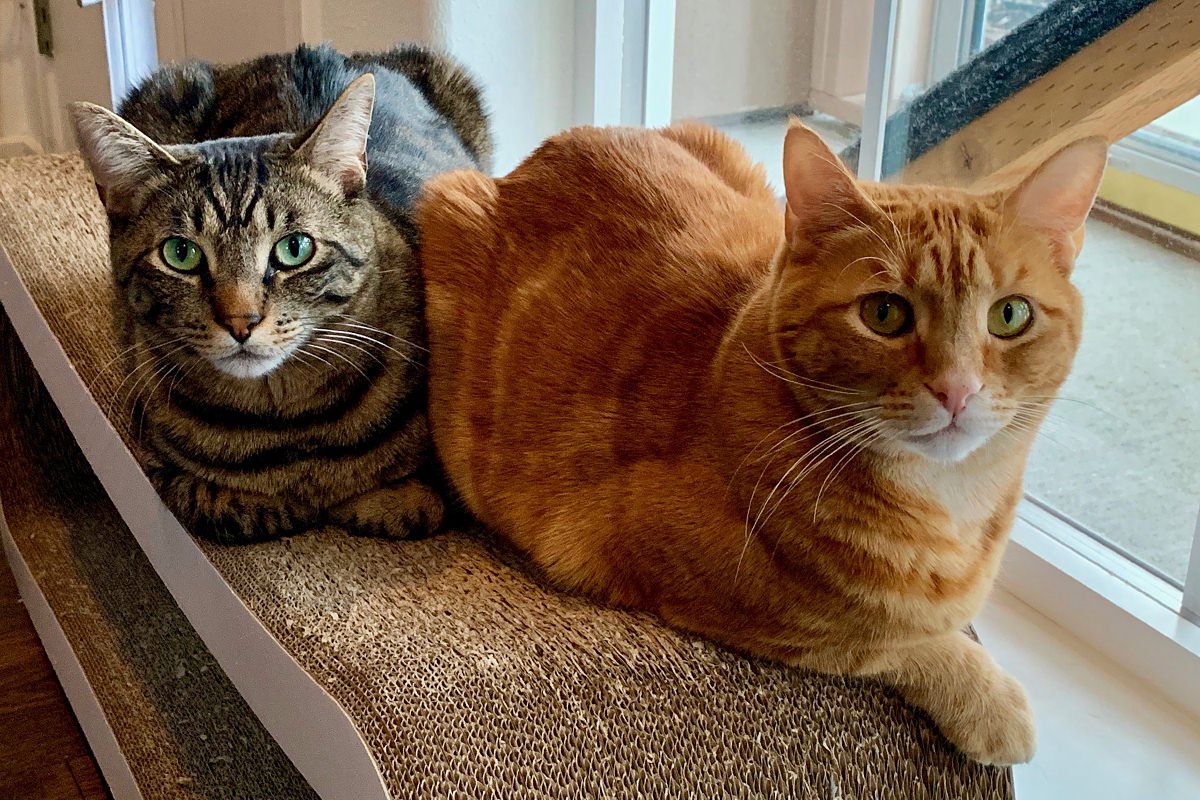 In other news, Jake has started snuggling up with me since his sister has been getting more and more annoyed with him trying to snuggle up to her...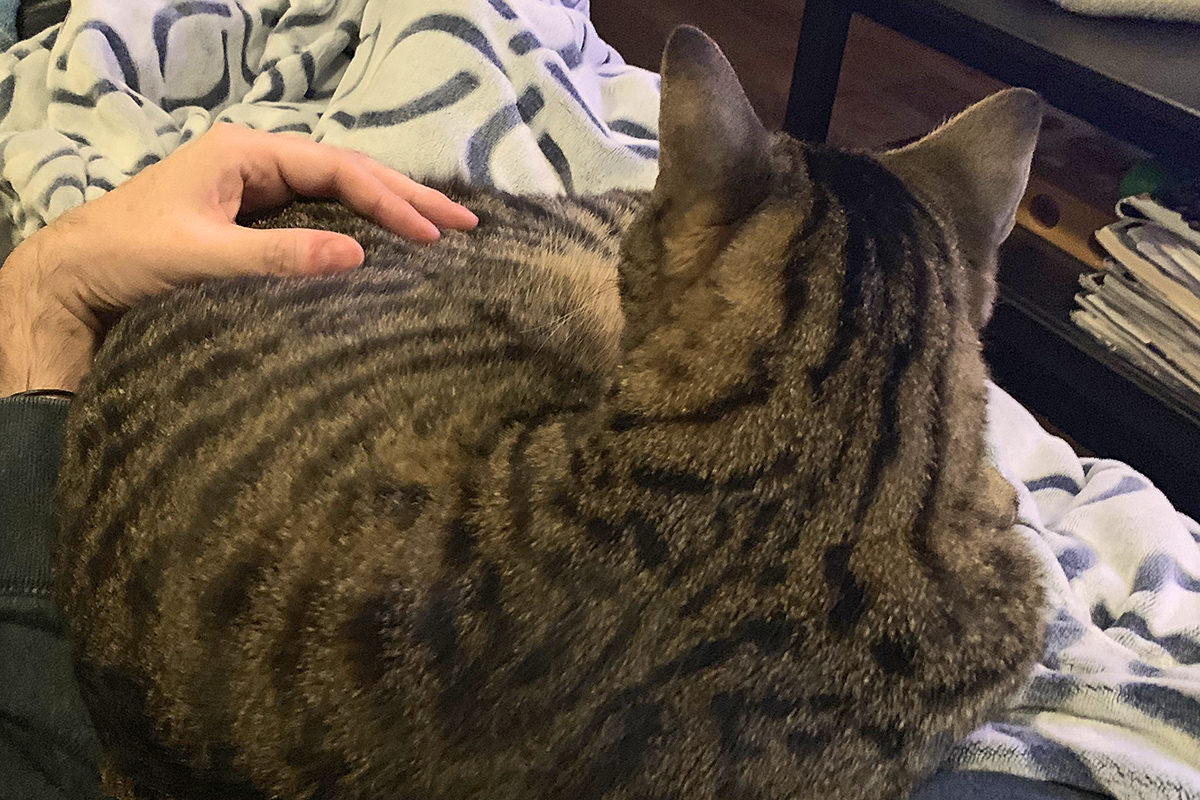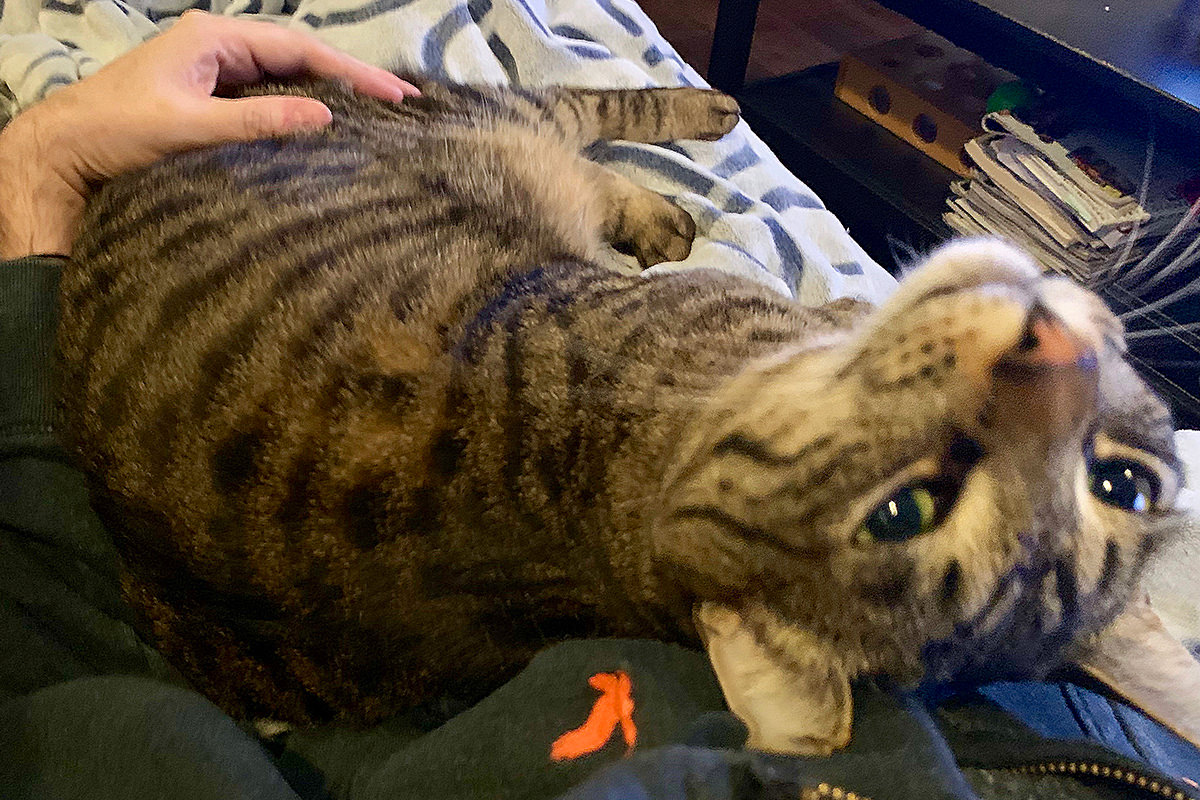 Jenny, who has always loved watching television, has started getting interested in computer videos now. Last night I was watching an otter video when she leaped up on the couch behind me to take a look...
She must really like otters, because she came in for a closer look...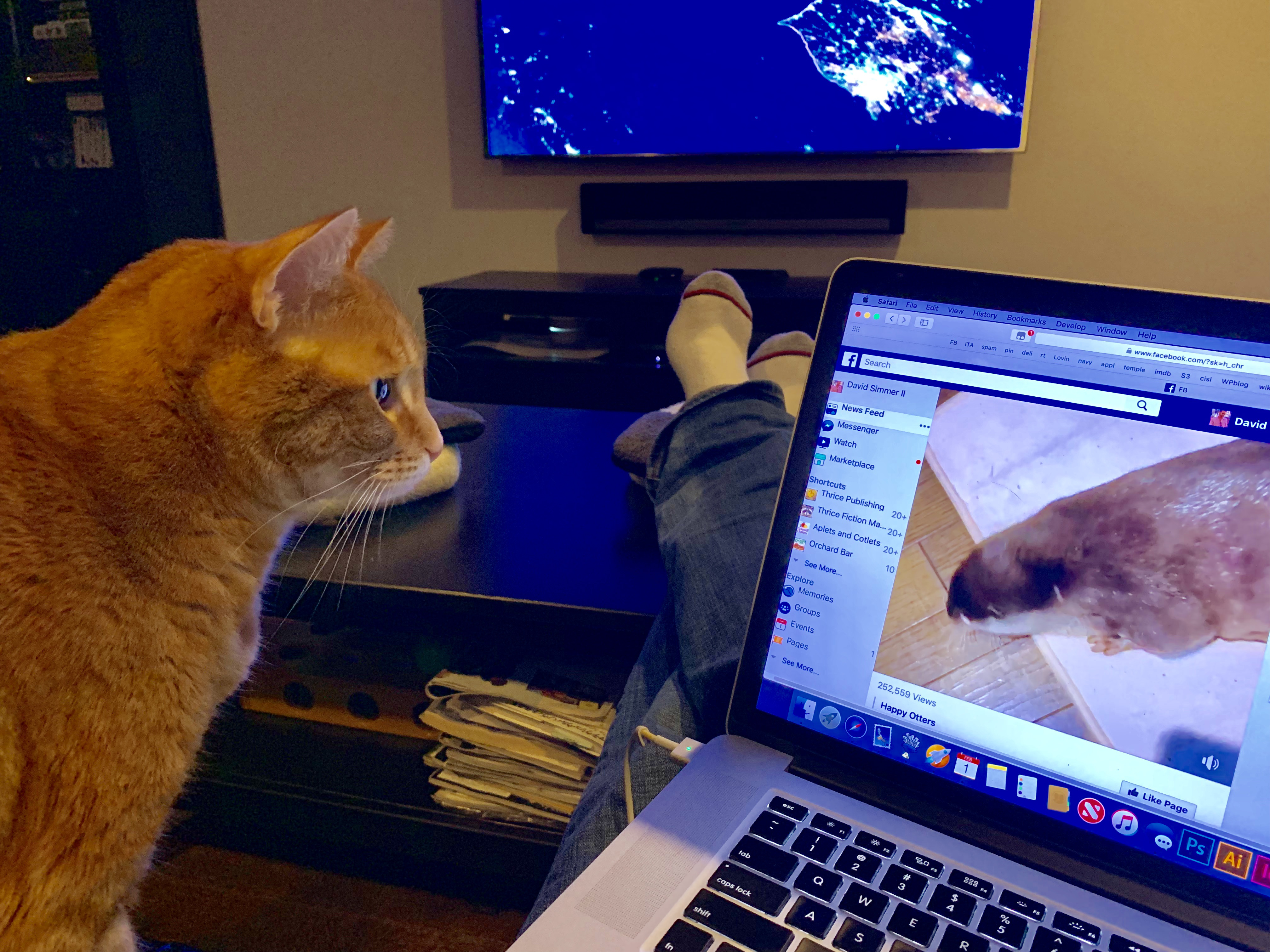 Guess I need to install YouTube on the cats' iPad.
Posted on January 26th, 2019

This morning Jenny demanded belly rubs after she had breakfast. She hopped on the bed, sauntered up to me, then flopped over on her back and waited impatiently. I was happy to comply... except she was irritated at the way I was rubbing her belly. She'd grunt. She'd flop around. She'd paw at my hand to move it. She'd contort herself to get me to the right spot. But no matter what I did, Jenny was having none of it. She kept getting more and more frustrated until she meowed in disgust and walked off.
When I went downstairs to work while my bread was rising, Jenny sat next to me on the back of the couch, but refused to look at me no matter how many times I tried to talk to her...
After some butt-scratches for a little while, she started to forgive me, but was still perturbed...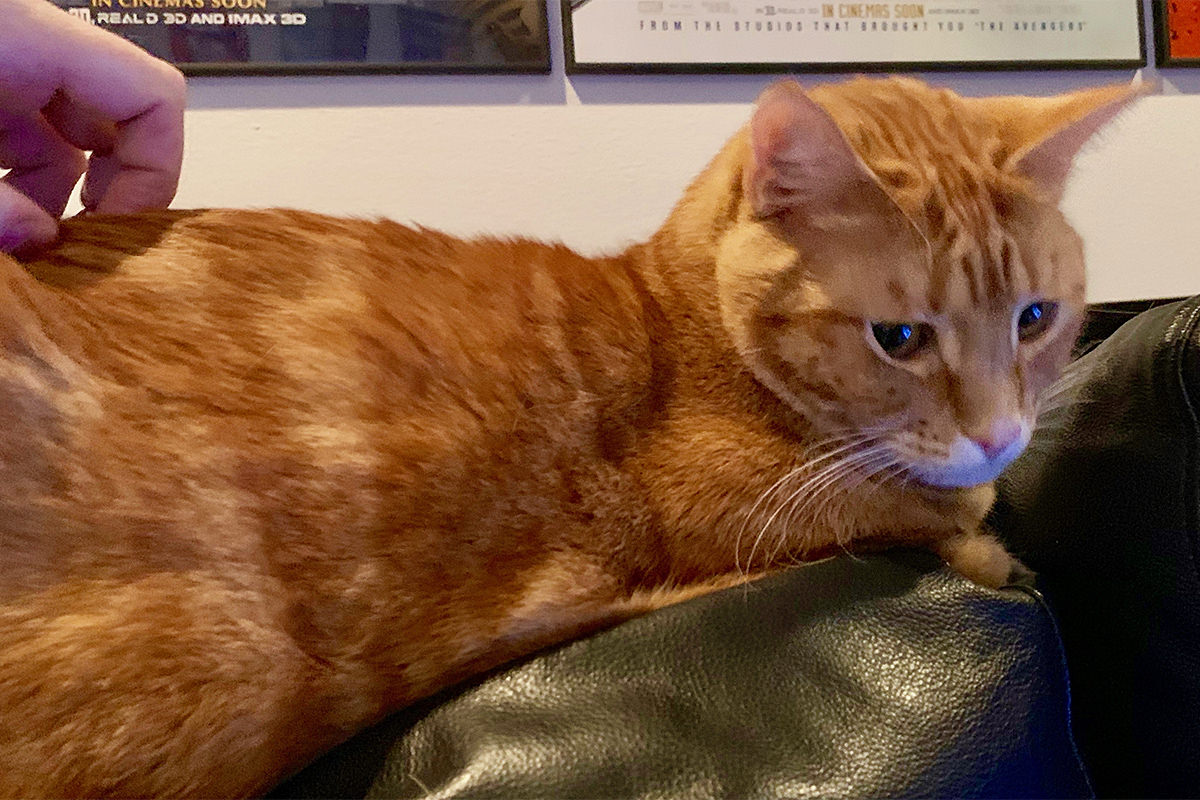 There are times I'd give anything to be able to talk to my cats. This was one of those times.
But then, with a little patience...>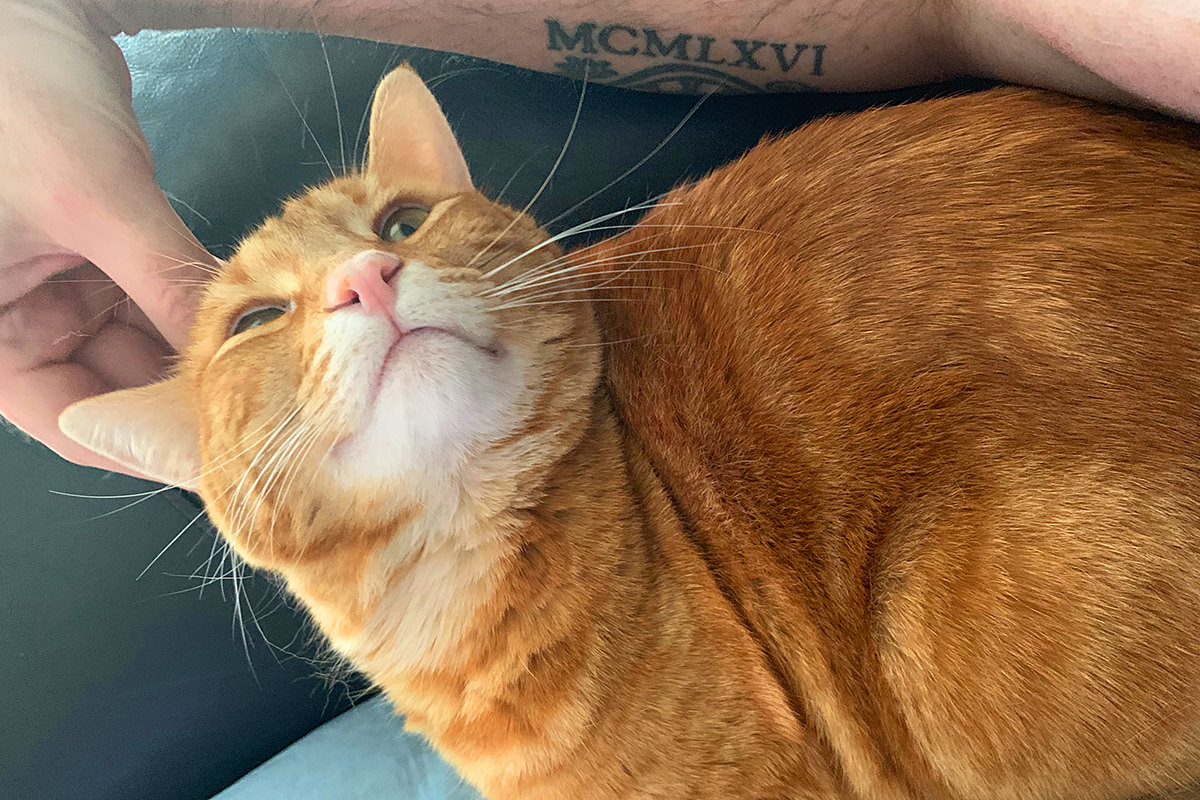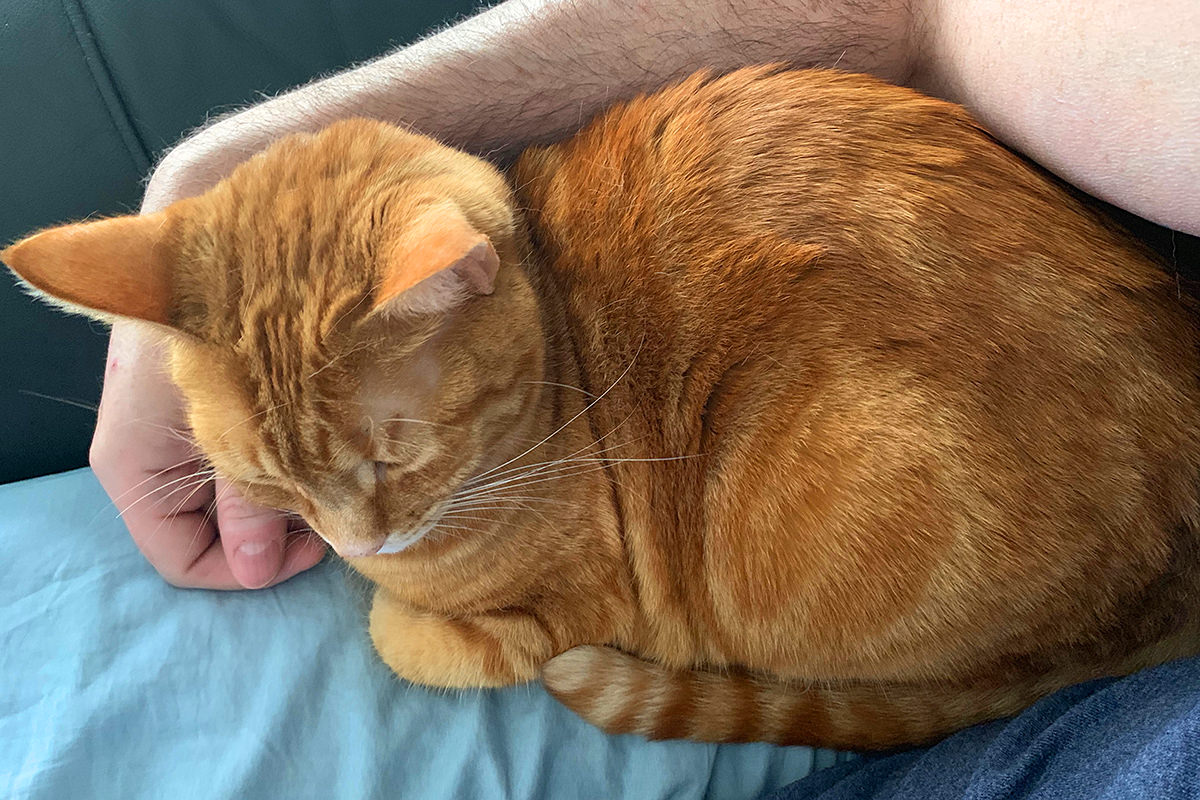 In other news... my cats are still trying to kill me. Yesterday's morning tributes included Mufasa, a piece of rope I used to make the massive scratching pole in the catio, and one of my mom's rubber stamps. Made of wood. Which hurts a LOT when you step on it. Where did it come from? How did they bring it here? How did they fit it in their mouth? What does it mean? How long does it take foot pain to go away? WHY ARE MY CATS TRYING TO KILL ME?!?...
My Philips HUE light in my bedroom lights up on "low" a half hour before I get up at 7am to feed the cats. It then keeps increasing in brightness until my Alexa alarm goes off. It's supposed to be simulating a sunrise or something. Anyway... the minute light clicks on at 6:30am, Jake has learned that this means it's getting close to breakfast. He then hops on the bed to stare at me for a half hour...
IS IT BREAKFAST TIME YET? I'M LITERALLY DYING OF STARVATION! I'M JUST GOING TO SIT HERE STARING AT YOU UNTIL YOU FEED ME. I HOPE THIS MAKES YOU FEEL BAD.
If he's feeling really frisky (or hungry) he will hop on top of me...
Or, if he's feeling lazy, he'll lay down beside me and fall asleep...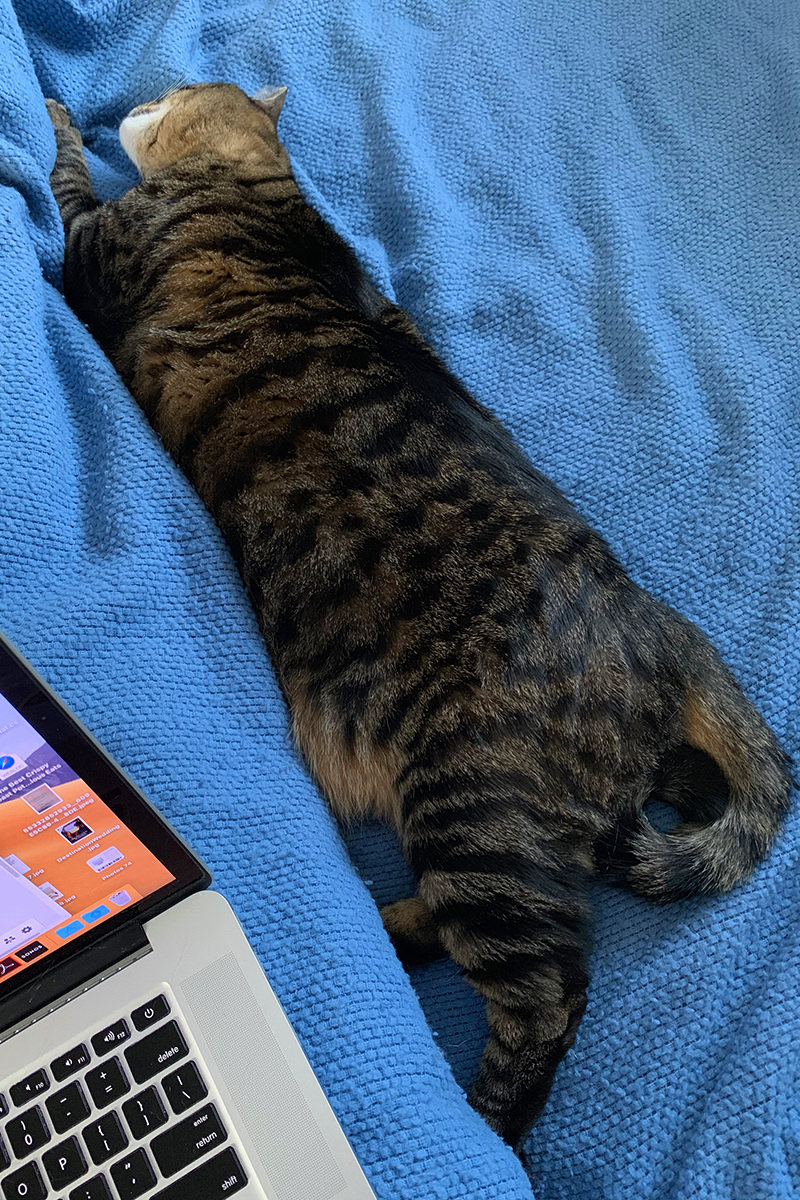 Jake is pretty much back to normal after his health scare. Still likes to sit on my lap when I'm trying to work...
And he still watches for birds to land in the catio so he can attack them...
But his behavior has definitely changed, because he still doesn't want to sleep alone...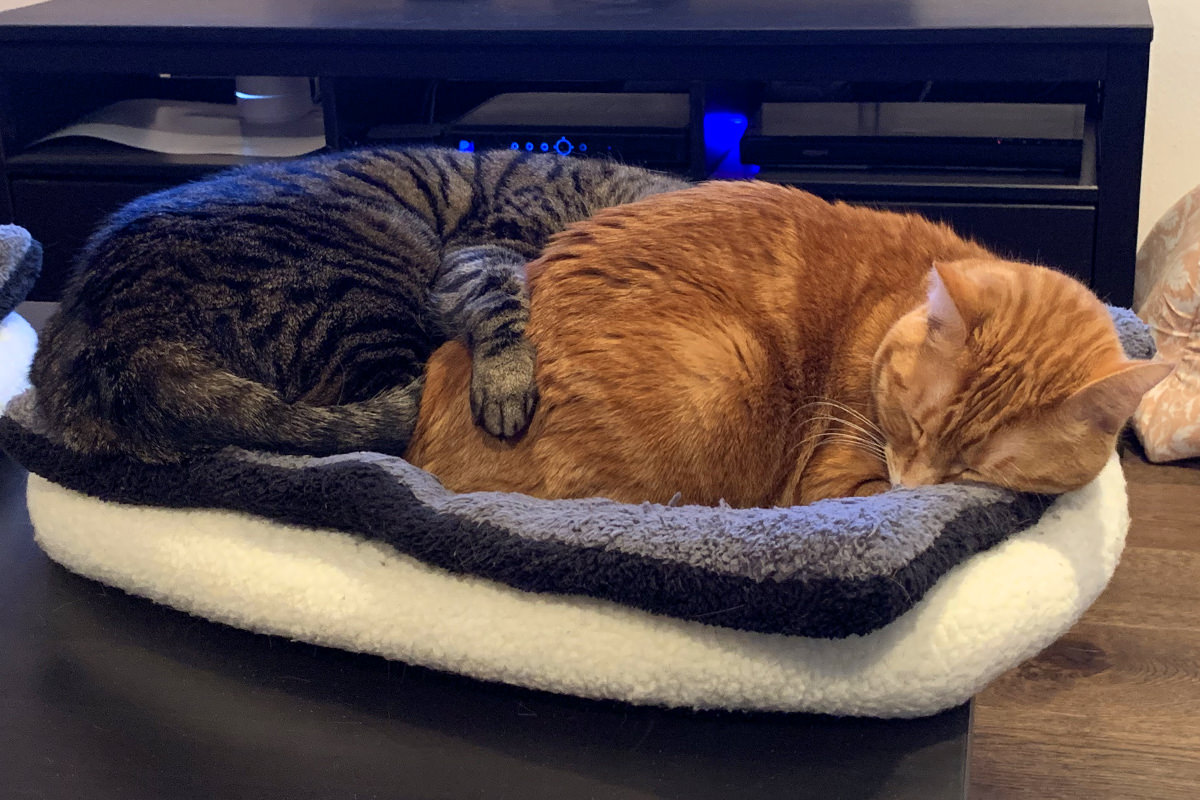 He will sleep in the guest bedrooms alone if I'm at home. If I'm downstairs, he'll sleep in the downstairs guest bedroom... it I'm upstairs he'll sleep in the upstairs guest bedroom. But his days of being fully independent when sleeping seem to be over.
So long as Jenny doesn't mind, I guess it's all good.
Hey, maybe she can train Jake the right way to scratch her belly? He speaks cat, so maybe...
Posted on January 23rd, 2019

I'm trying not to swear in front of my cats.
Well, technically I'm trying not to swear out loud any more. I worry about somebody hearing me being an ass who would just as soon not hear it. Including young kids, babies, church groups, and Vice President Mike Pence. As well as my cats.
The challenge is trying to come up with alternatives which adequately convey my feelings about a situation.
Like just now when I realized that I left my phone at work and have to go back and get it.
I was about to yell "Fuck!" but instead said "Poop on a Triscuit!"
Jake and Jenny seemed confused. I'm guessing it's because they hear me scream "Fuck!" all the time and are accustomed to it... but the Triscuit thing is something new.
I hope that Vice President appreciates that.
Posted on January 19th, 2019

I am telling you... if I end up dead under mysterious circumstances, my cats are likely responsible.
Earlier this week I was awakened by my cats raising holy hell in the guest bedroom downstairs. Wanting to know what in the heck was going on, I grabbed my phone to look at the security camera and got... a black screen. Reviewing the footage revealed that one of them had pushed the camera off the dresser at 1:02am. The last thing recorded was A GIANT ALIEN CAT EYE STARING AT THE LENS!!! ZOMG!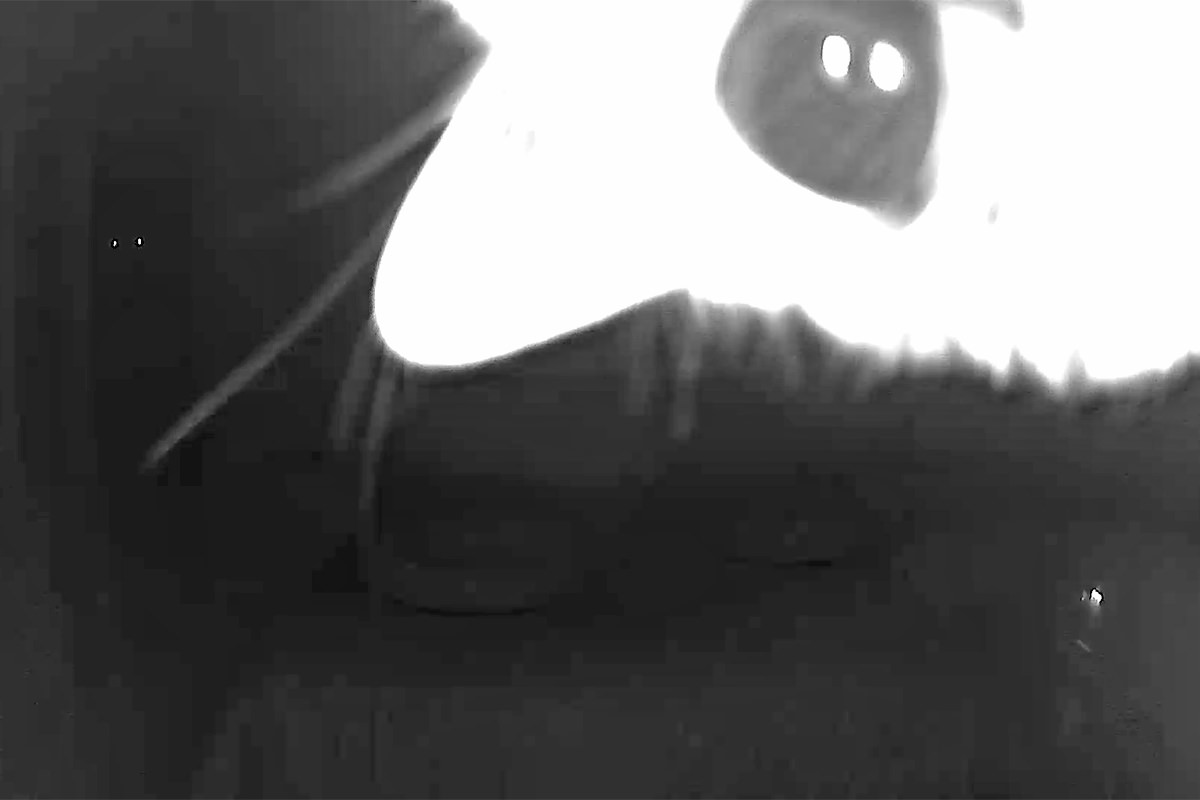 Which means their shenanigans this morning were premeditated. I don't bolt the camera to the wall because I need to remove it when guests are staying with me. I honestly didn't think that would be a problem. But there I go again... underestimating my cats...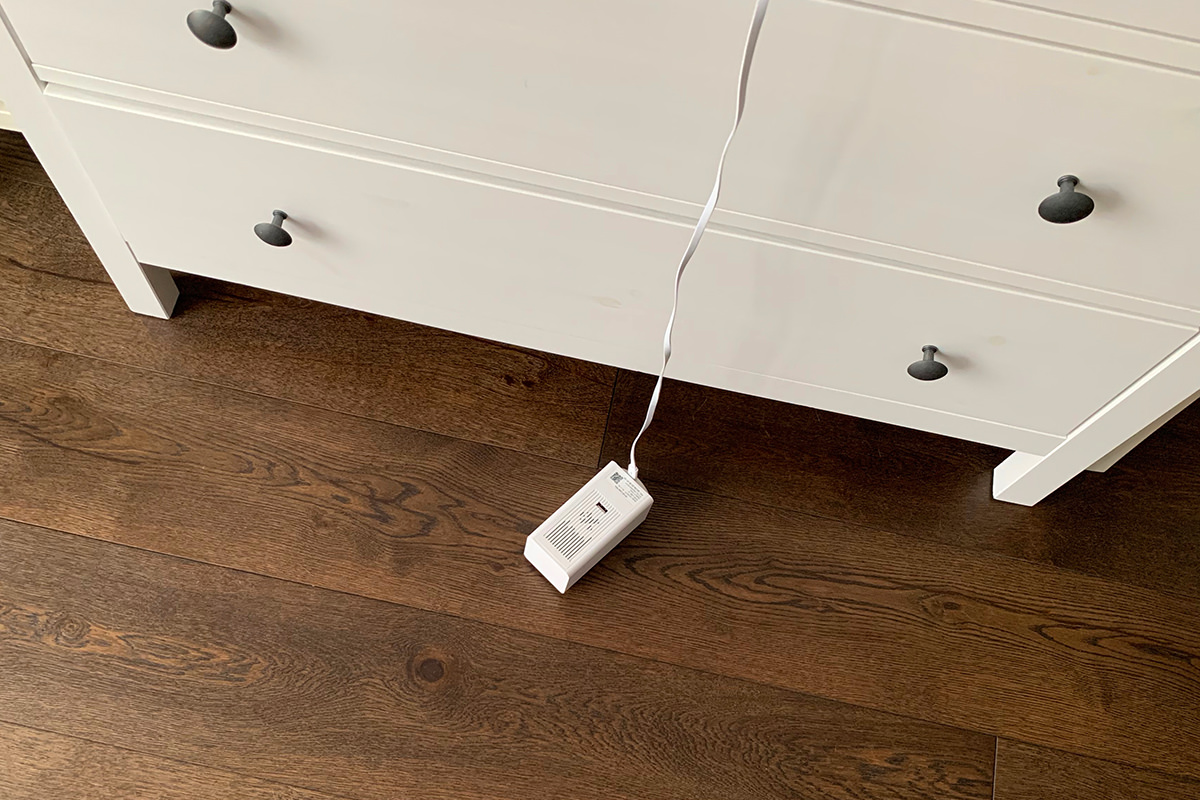 In other news...
Jake has started sitting like this now...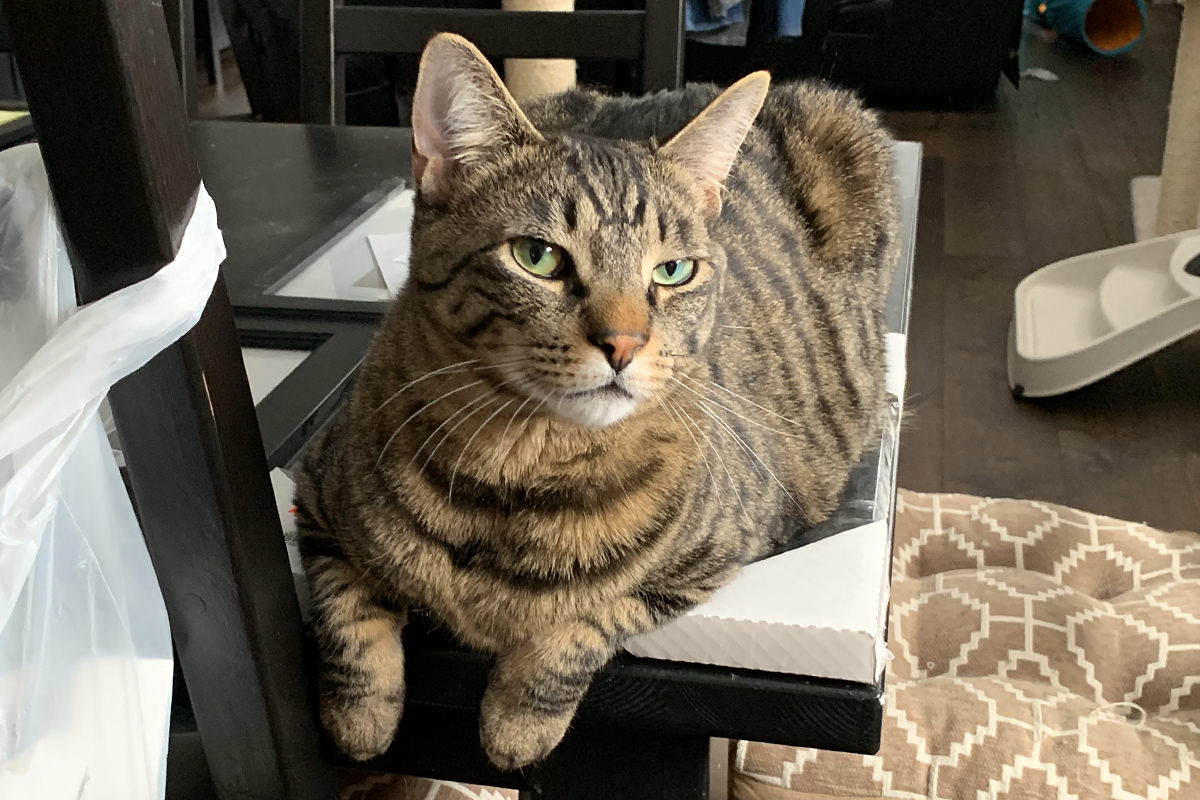 He does it everywhere...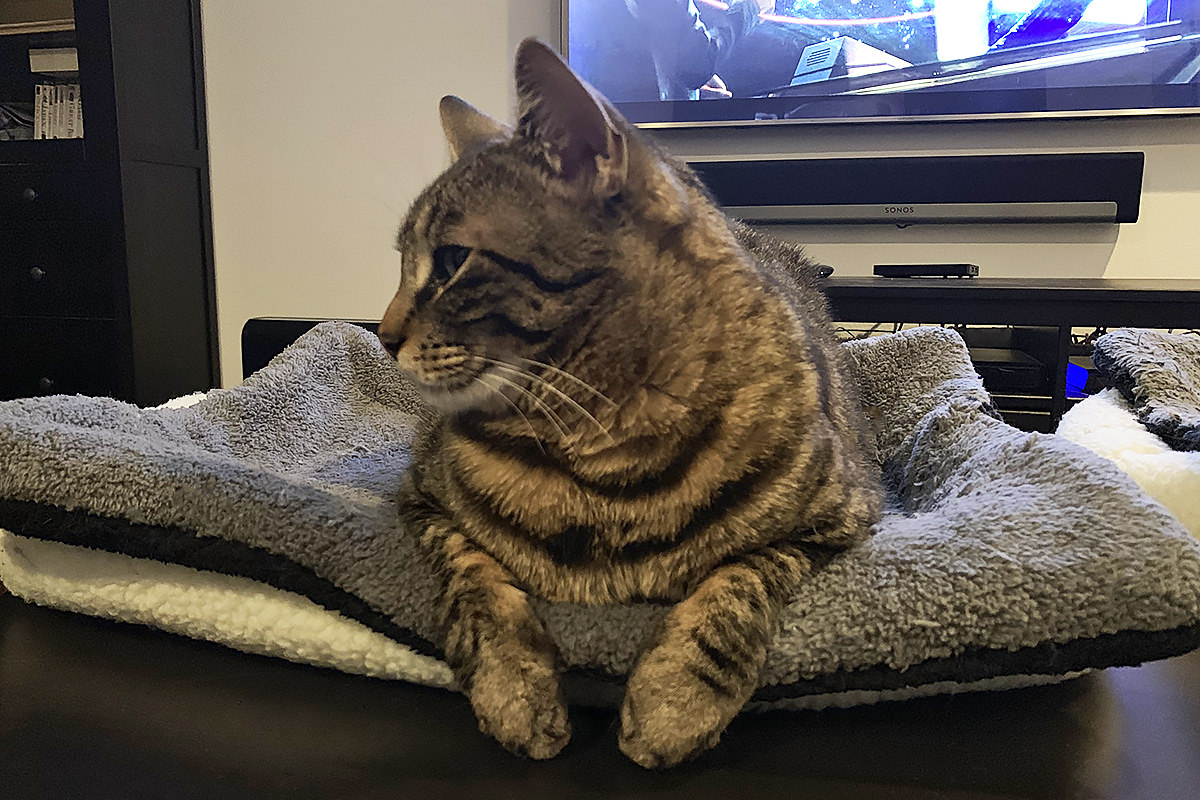 And he's thoroughly irritated that I'm photographing him all the time. Look at that face!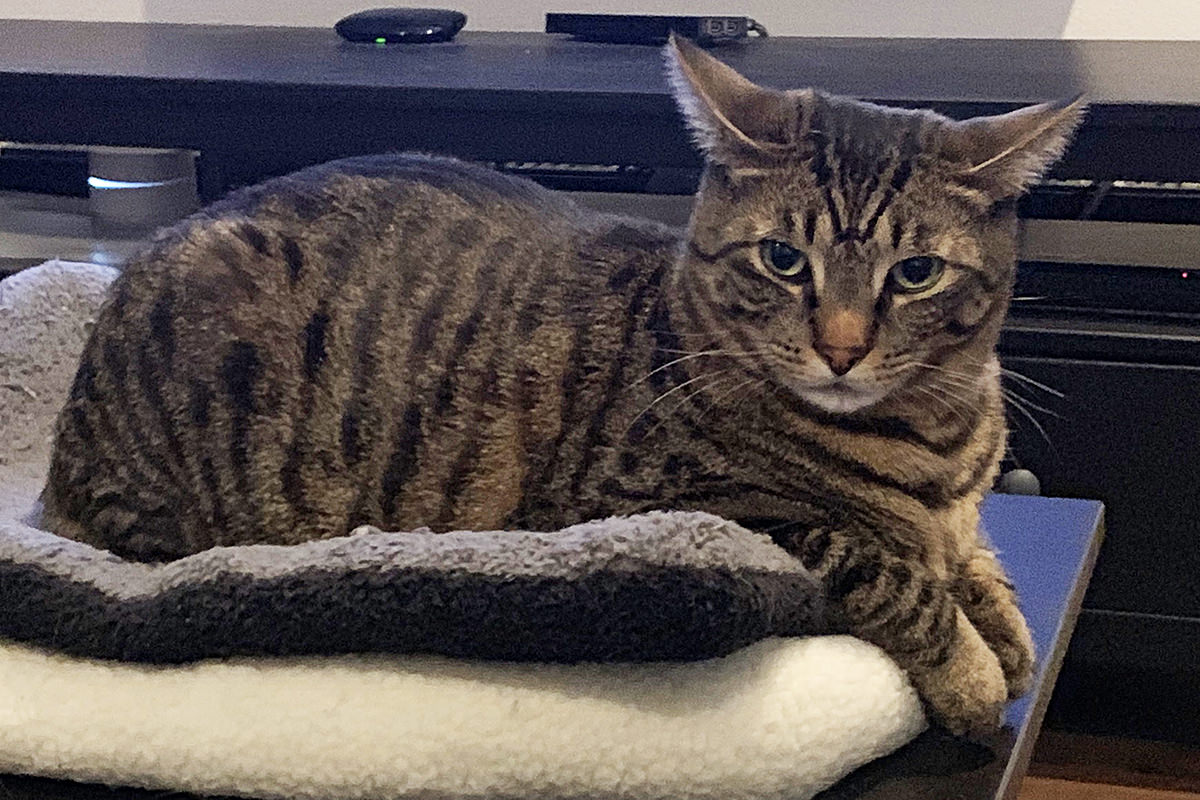 Awwww... look at that face...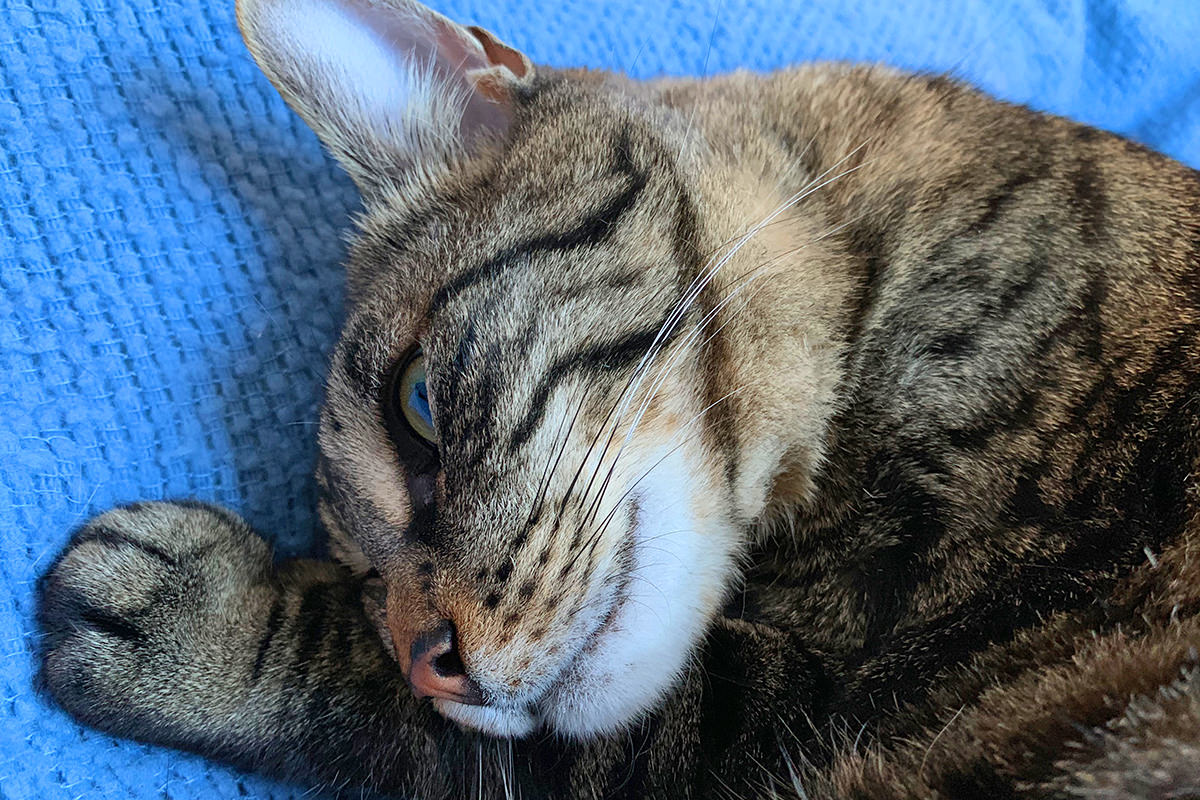 And in Jenny news...
I try not to interfere in my cats' skirmishes. I worried about Jenny for the longest time since she's smaller than Jake... but it turns out that she's more than capable of taking care of herself. Not only that, but she often is the instigator. Take, for example when Jake was out in the catio running around acting the fool. She sits there watching him through the window... AND THEN... when Jake wants to come back inside, she lunges for the cat door and scares him off. SHE DID THIS THREE TIMES IN A ROW!...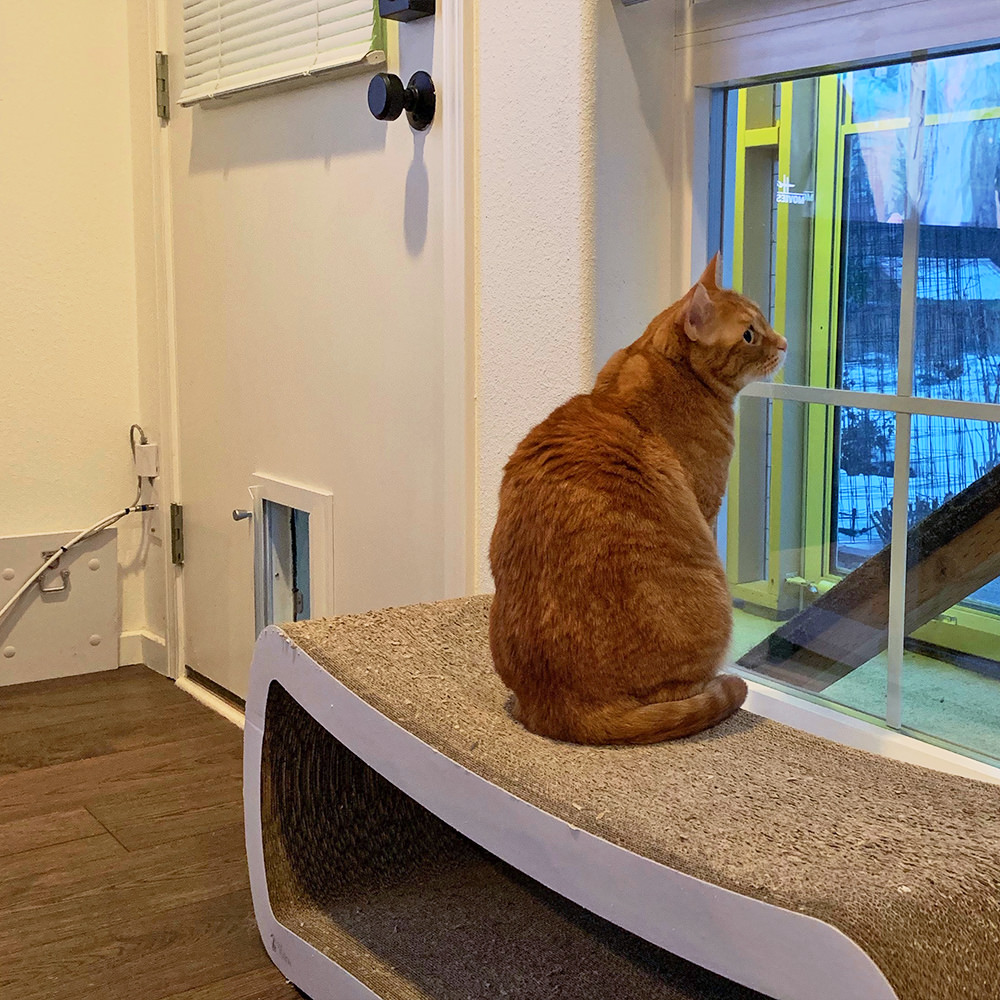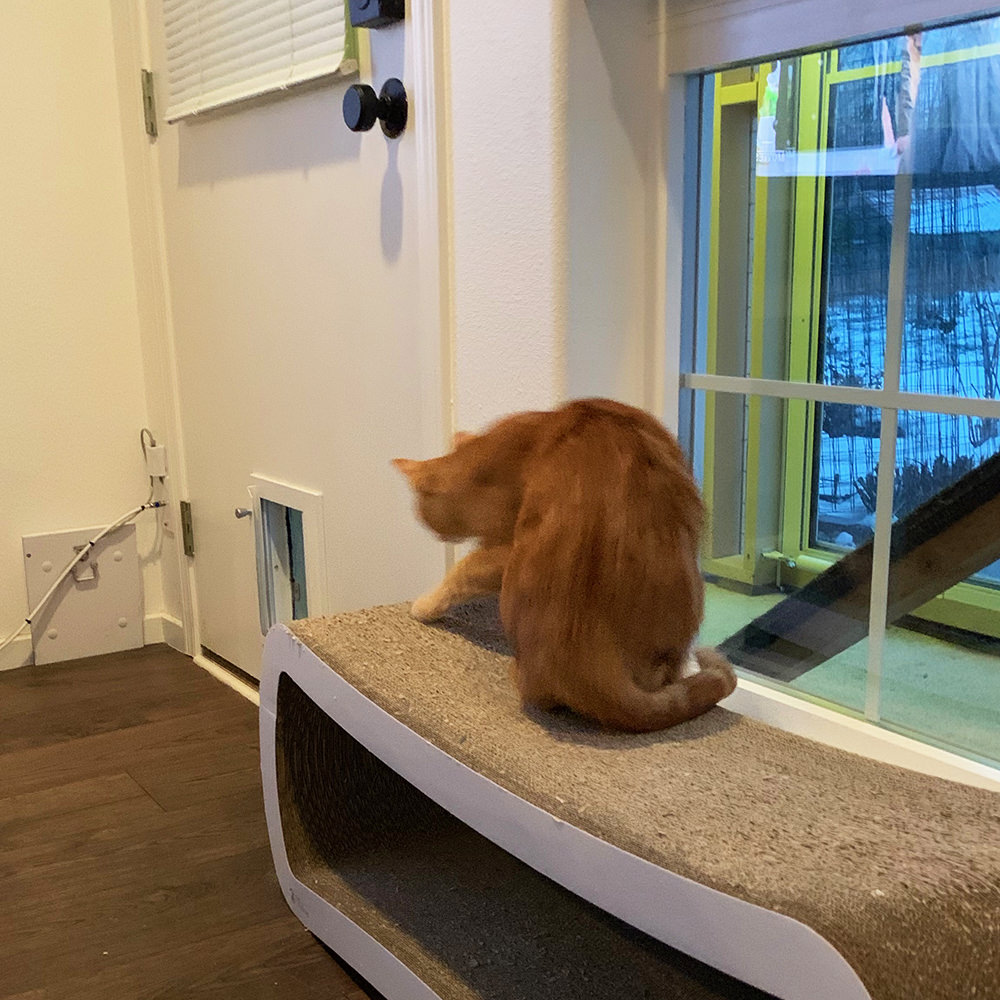 I finally had to intervene so poor Jake could come inside.
But they still hang out together otherwise, so I guess it's all good...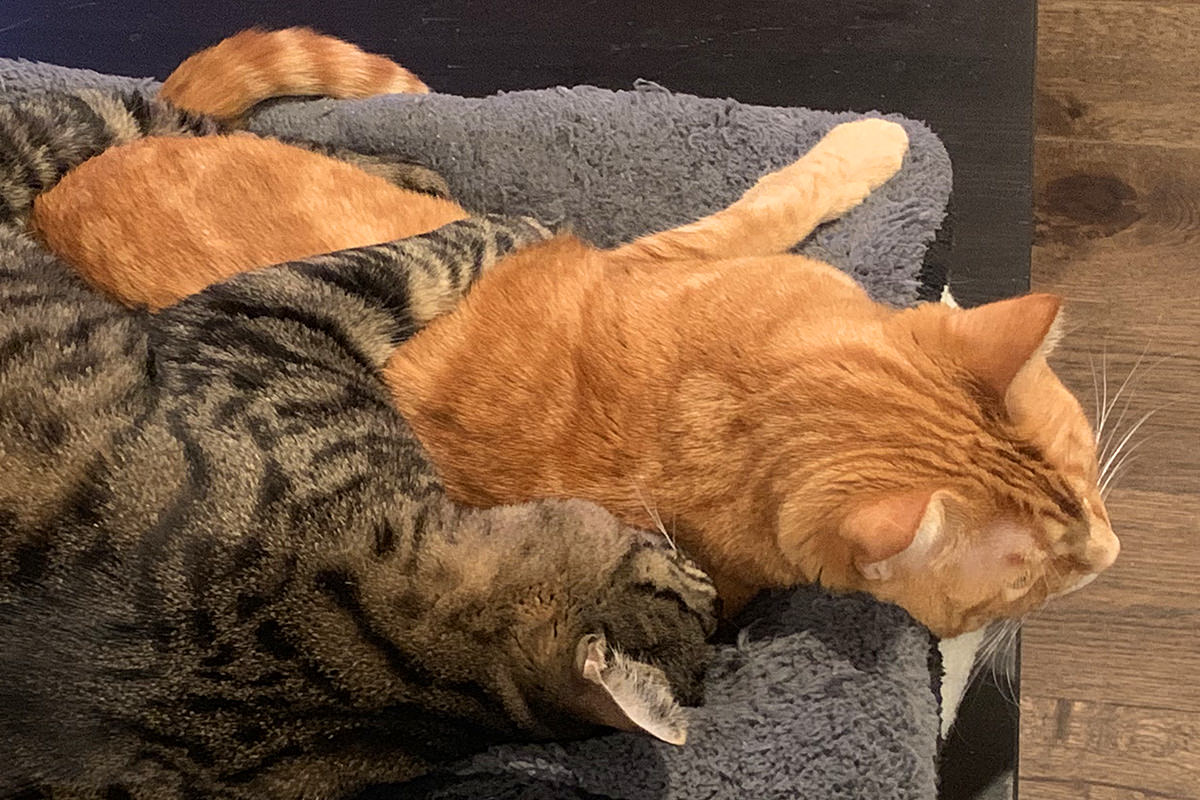 And now... it's kitty dinner time. Can't keep the little monsters waiting.
Posted on January 18th, 2019

We keep getting promised snow in the weather forecast, but it never comes. Then yesterday morning it started coming down like crazy. We had inches accumulate in short order. My cats couldn't get enough of it, and spent all morning hanging out in the catio watching the flakes fall. They came in for breakfast, but then it was right back outside.
When it was time to go to work, I stuck my head out to make sure all was well...
JENNY: =meow=
JAKE: =squawk=
ME: Yes, I see that. It's snowing!
JENNY: =meow=
JAKE: =squawk=
ME: Yes, how exciting!
JENNY: =meow=
JAKE: =squawk=
ME: No, you can't go play in it. You'll get all wet and make a mess in the house!
JENNY: =meow=
JAKE: =squawk=
But then I got to thinking that it's unfair they don't get to experience snow like outdoor cats do. They also don't get to experience walking on grass. What I need to do is create some kind of catio tunnel out to the yard. Then I need to find a way to bury some latches under the grass so I can secure a cage there. That way I can have a safe way for Jake and Jenny to walk on snow in the winter and grass in the summer... but also have it be removable so the lawn can be mowed.
Something to think about. In the meanwhile... I can shovel a little snow into the catio for them to play with.
Jenny ran out immediately so she could see what it was all about...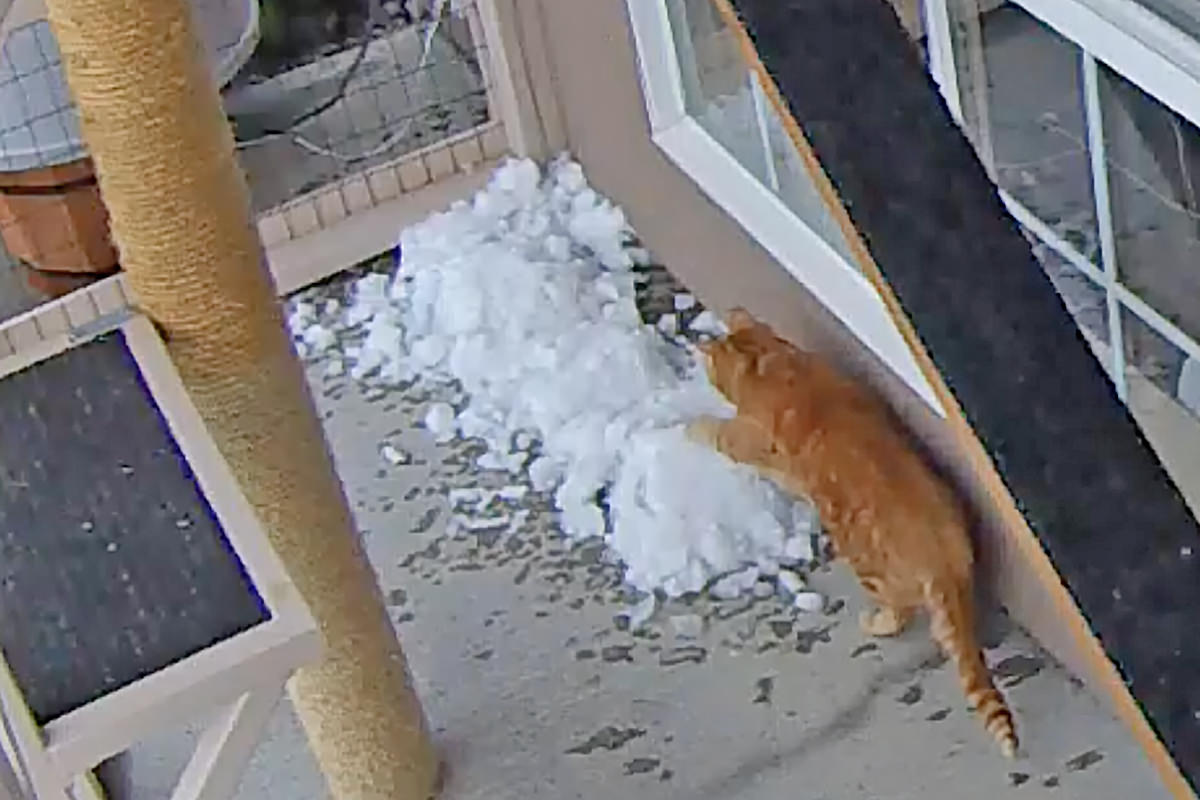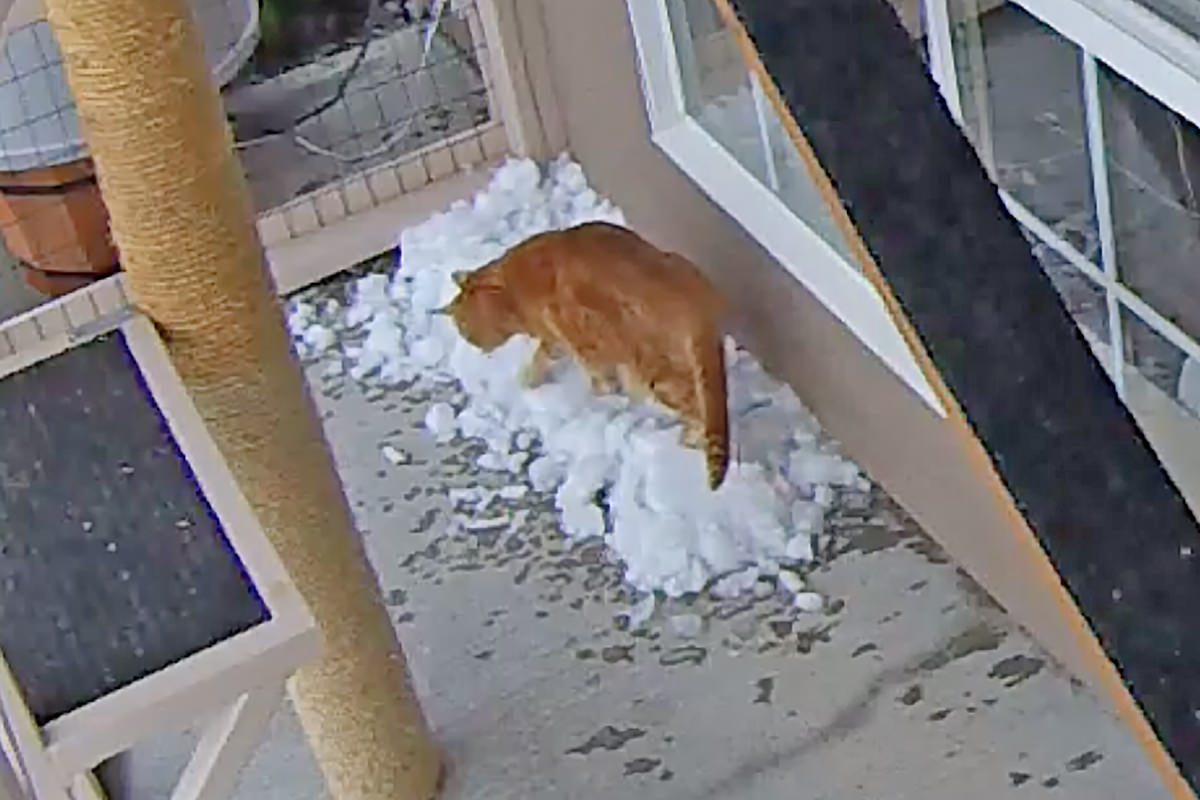 Jake was a bit more cautious. He circled around it trying to sniff out what it could be. Probably trying to determine if he could eat it...
Then he pawed around it for a while...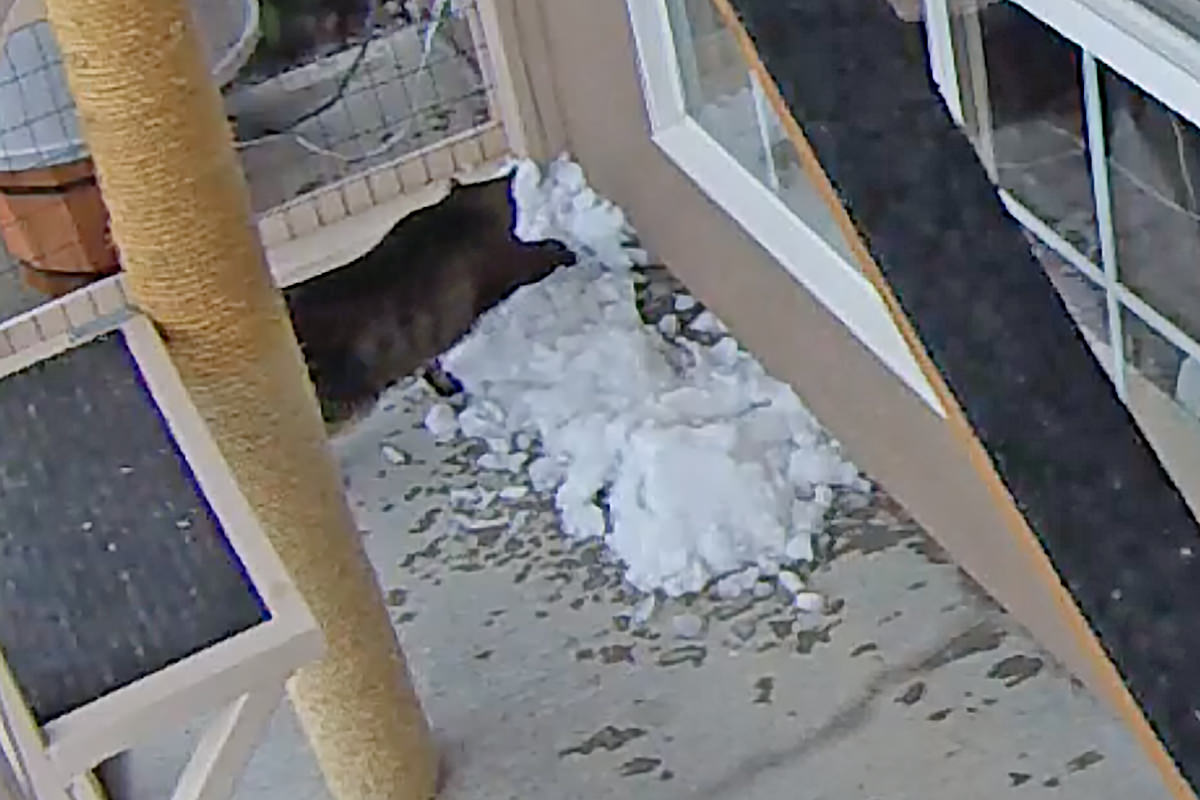 Eventually he saw me through the window and started squawking at me. Assumably telling me that the snow made his feet cold. I tried to explain that he needs to step off the snow to fix that, but he just stood there complaining...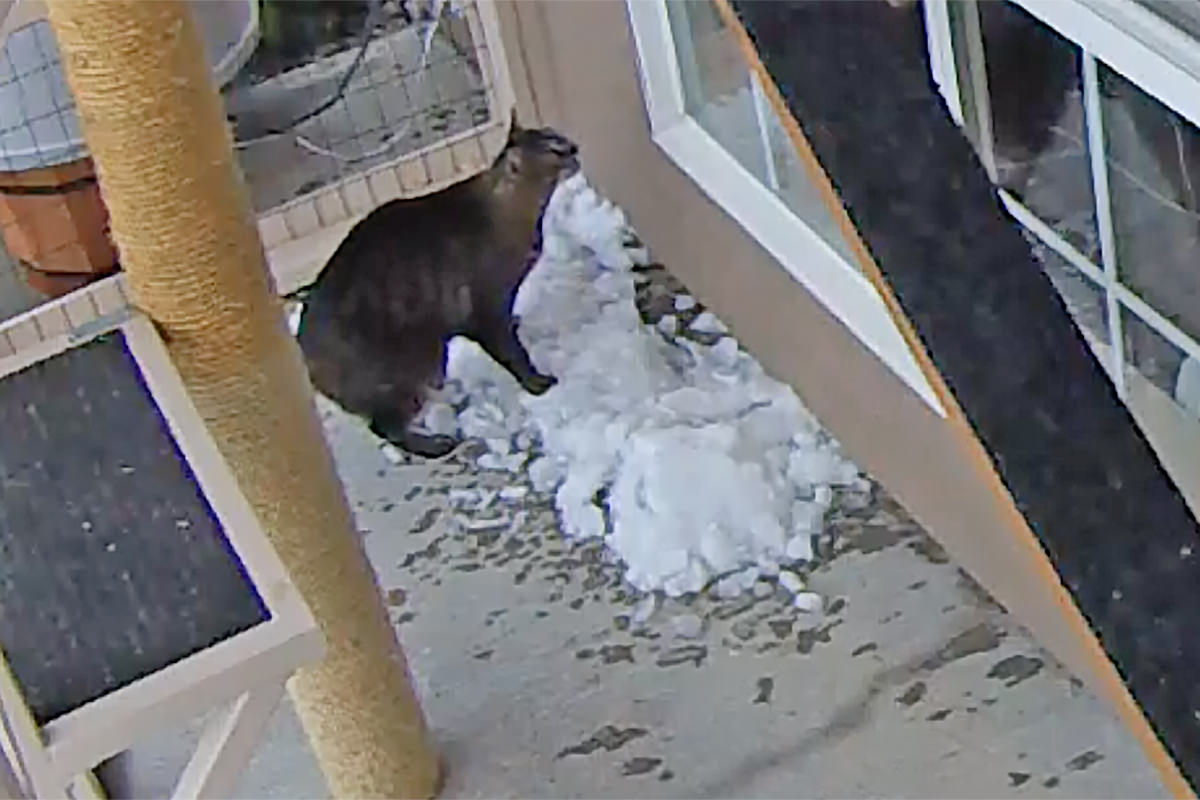 And that was the end of that. Tonight it's pouring rain, which I'm assuming will melt all the snow. Again.
Guess it was good while it lasted.