Posted on January 21st, 2018

Don't let the man get you down, because an all new Bullet Sunday starts... now...

• Otter! YouTube is a never-ending sinkhole of things you would just never think to look for. Last night I watched a video where a baby otter was introduced to water for the first time. He most definitely did not want any part of it... but, since otters are built for water, his attitude changes drastically once he's in...
I thought "Well that was cute" and, next thing I know, I've been watching baby otter videos for an hour. Amazing just how much stuff is floating around YouTube waiting to be explored.

• Elephant! Oh... and once you're done with baby otters swimming, time to move on to baby elephants chasing birds...
Baby animal videos are my Kryptonite.

• Cotton Picking! NEWS BRIEF: Senator Tom Cotton Is Sending Cease and Desist Letters to His Own Constituents. Because of course he is. I mean, seriously, this IS the next step isn't it? A government of the government, by the government, for the government... without those pesky constituents being able to weigh in to their elected officials with their two cents. Why would a politician want to listen to what mere citizens have to say on matters?
People can act shocked all they want, but this is the end game by the people REALLY running this country right here. If you don't have money and power, you don't have a say. So enjoy your "representation in government" (colossal sham that it is) while you can. Soon they won't even bother with the pretense. And if you think I'm being overly-dramatic, just remember that they vote themselves pay-raises without consulting you... they refuse to initiate term limits, despite everybody wanting them... and they don't give two shits what stupid voters think when they can use lobbyist money to tell them what to think on election day.
And left you think this is "fake news"... here's your link. Wake up and smell the lack of democracy.

• FoldiMate! Just what I need to go along with all the other robots in my house... a robot that folds clothes! I hate folding clothes, so this is pretty darn cool...
It's a far cry from just tossing a pile of clothes in the top of the machine and having them all get folded, but... still kinda cool...
What's not cool is the price tag. The FoldiMate is projected to cost a thousand bucks.

• Effie! The only thing I hate more than folding clothes? Ironing them. Which is why this is the robot for me...
Home chores are undoubtedly going to look much different in ten years.

• Fries! I love good advertising. And when companies have a lot of money to sink into advertising, the results can be pretty spectacular. I don't think the latest Taco Bell commercial reaches that level, but it's still pretty well done...
My... God... who would be stupid enough to take on Big Burger? McDonalds... Burger King... Five Guys... those guys don't play. Somebody is ending up dead.

No mo. No mo bullets, man.
Posted on November 22nd, 2017

If you ever visit Acadia and Mount Desert Island, you're bound to run across the sprawling campus of "The Jackson Laboratory." This massive facility employs 1,300 people and is dedicated to "...investigating the genetic basis of cancer, diabetes, Alzheimer's and many other human diseases and disorders" (according to their website).
What's weird is... I had actually heard of them prior to my visit.
People for the Ethical Treatment of Animals (PeTA) waged a war on them earlier this year for their (mis)treatment of laboratory mice (Jackson Laboratory reportedly breeds and ships over two million mice per year to other laboratories around the world... their website has a whole section devoted to it). The conflict ended up in my newsfeed more than a couple times. PeTA alleges that a whistleblower came to them with information on how the mice were being tortured and killed. Jackon Laboratory denies it all. Lather, rinse, repeat.
It's a tough argument to weigh in on.
On one hand, whatever we can do to eliminate things like cancer and Alzheimers sooner rather than later is a very good thing.
The the other hand... torturing animals to get there is a horrendous thing.
If I had Alzheimer's and was told the cure would involve thousands... tens of thousands... hundreds of thousands... of mice being forced to live a life of torture and pain, would I take them up on it? I honestly don't know. I would like to think not.
But if somebody I loved had Alzheimer's?
Posted on September 17th, 2017

Grey skies are starting to clear up, because an all new Bullet Sunday starts... now...

• McDONALD'S!!! Imagine my shock when I ordered my usual "Biscuit with Egg and Cheese Only" breakfast sandwich while I was at McDonald's in Spokane this past week... AND THEY DIDN'T CHARGE ME FOR BACON THAT I DON'T EAT!
Every time I've ordered this in the past, they've rung up a "Bacon, Egg, and Cheese Biscuit" then hit the "minus bacon" button. That usually costs me $3.29 or so, which means I'm paying for bacon I'm not getting. This is not unique to McDonald's. It happens everywhere. Order a Chalupa Supreme at Taco Bell but want rice instead of beef? Most times they charge you for the beef, remove the beef from the order, then charge you extra to add rice. Want a Market Fresh Cheese Sandwich at Arby's? Most times they charge you for the beef even though they never put it on the sandwich. It goes on and on. Sometimes it's different... Taco Bell will have a "beef sub rice" button or Arby's will credit you 50¢ when they remove the beef... but this is rare. I am hoping that McDonald's is starting a trend that others will follow. It sucks to pay for something you're not getting.

• Abandoned. While I feel absolutely terrible about the people who are facing natural disaster, it's the animals trying to survive it that have touched my heart. Bad enough there are wild animals who will struggle... but at least they have a fighting chance. Abandoned pets left tied up to die, however? Not so much. This horrific, disgusting, barbaric, inhuman practice is the stuff of nightmares. Luckily, something is starting to be done about it. People who abandon pets in some areas are going to be prosecuted...
There is no punishment harsh enough for abusing, neglecting, or abandoning an animal to life-threatening conditions. None.

• Grands! Who knew that Pillsbury "Grands" frozen biscuits are actually quite decent... tasty and fluffy... when the "Grands" canned biscuits are a disgusting mess that have an acidic burnt oil aftertaste? Good to know for those times I just need two biscuits and don't want to waste food making a batch of my own...
I never thought I'd find biscuits I like better than homemade, but here they are. If you've only ever tried the canned crap, this is worth a look. They are more expensive, but worth every penny.

• Gay Cake! Well that explains it then!

That there are people out there who actually believe this shit just boggles the mind.

• It's Pickle Rick! One of my favorite programs on television is South Park. Trey Parker and Matt Stone have been at the show for twenty-one years and yet, even with a few missteps along the way, it is just as culturally relevant as it ever was. South Park may be a crappy cartoon... but it skewers current events and pop culture like nobody else can, and I consider it essential viewing. A newer show that I'm in love with, Rick & Morty, is gearing up to be every bit as significant as South Park. I can only hope that it lasts for 21 years. The latest episode, The Ricklantis Mixup, is exactly why. It masterfully parodies everything from police brutality to puppet politics, yet still manages to be incredibly entertaining...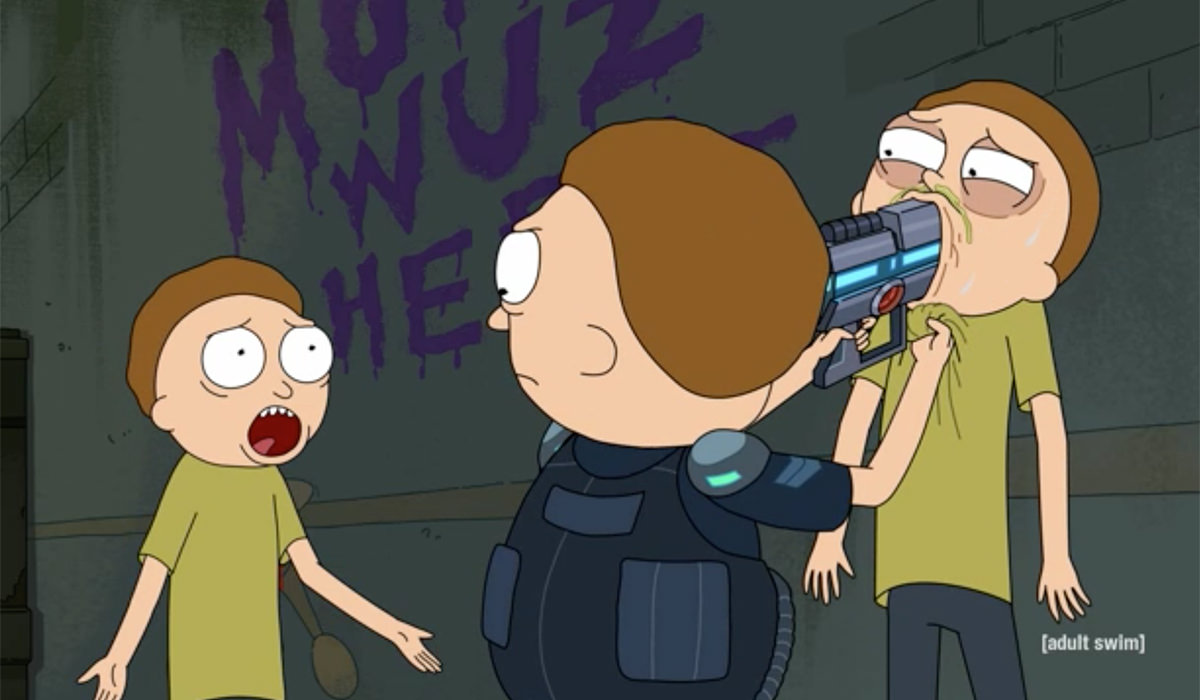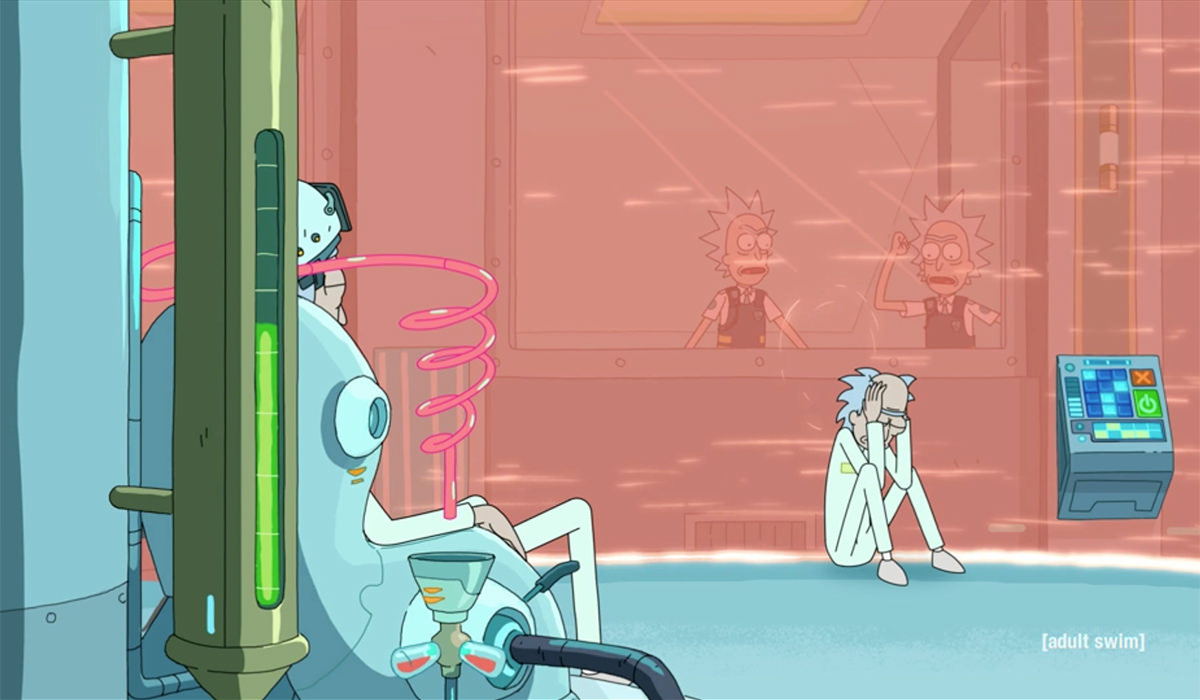 If you've got a warped sense of humor and like cartoons and sci-fi, here's the show for you. Disturbingly brilliant in ways most shows could never be. Not bad for a cartoon which started out as a Back to the Future parody of Doc and Marty.

Until next time, stay schwifty.
Posted on August 2nd, 2015

The final month of summer beings as another edition of Bullet Sunday starts... eventually...

• Sisko! The little feral kitten, Sisko, that I mentioned last week is till very very pregnant and... much to my surprise... hasn't had her babies yet. The poor thing looks even more confused, scared, and otherwise uncomfortable than last week, which is really saying something...
Hoping that she pops soon...

• 2oolander! At last... at long last... MUGATU SHALL HAVE HIS REVENGE!
At least I'm assuming as much since Will Ferrell is listed in the credits.

• Hippo! The San Diego Zoo has posted baby hippo photos to their Facebook page...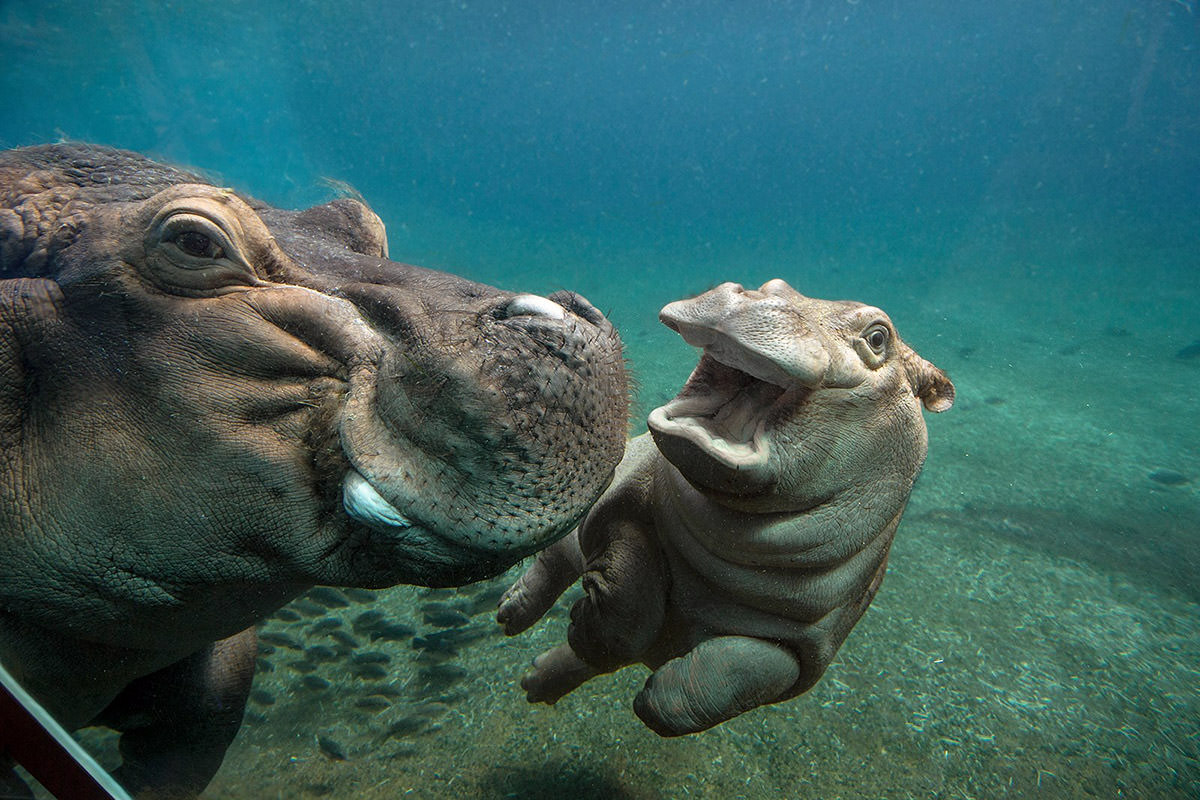 All baby animals are adorable. They just can't help it.

• Busters! When Kate McKinnon first appeared on SNL, I was not a fan. But I've slowly warmed up to her, and now fully expect her to be the standout in Ghostbusters. All the set pics have her looking more Egon than Egon...
As a remake of one of my favorite movies ever, I sure hope they manage to do the original justice.

• Honesty! It IS the best policy, after all...

No times for more bullets, Mr. Jones.
Posted on November 30th, 2014

Don't go all Cyber Monday just yet... because Bullet Sunday starts... now...

• Bats! The Tolga Bat Hospital posted some amazing photos of young bats experiencing the rain for the first time this week...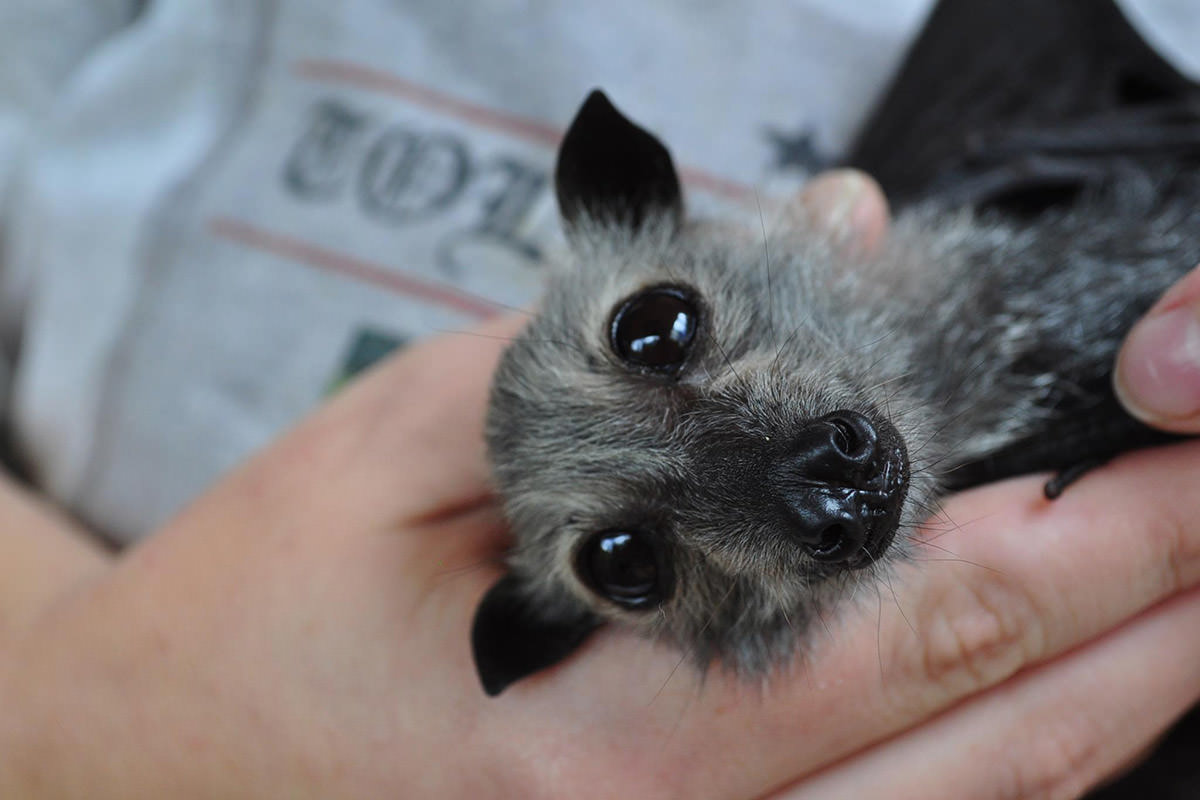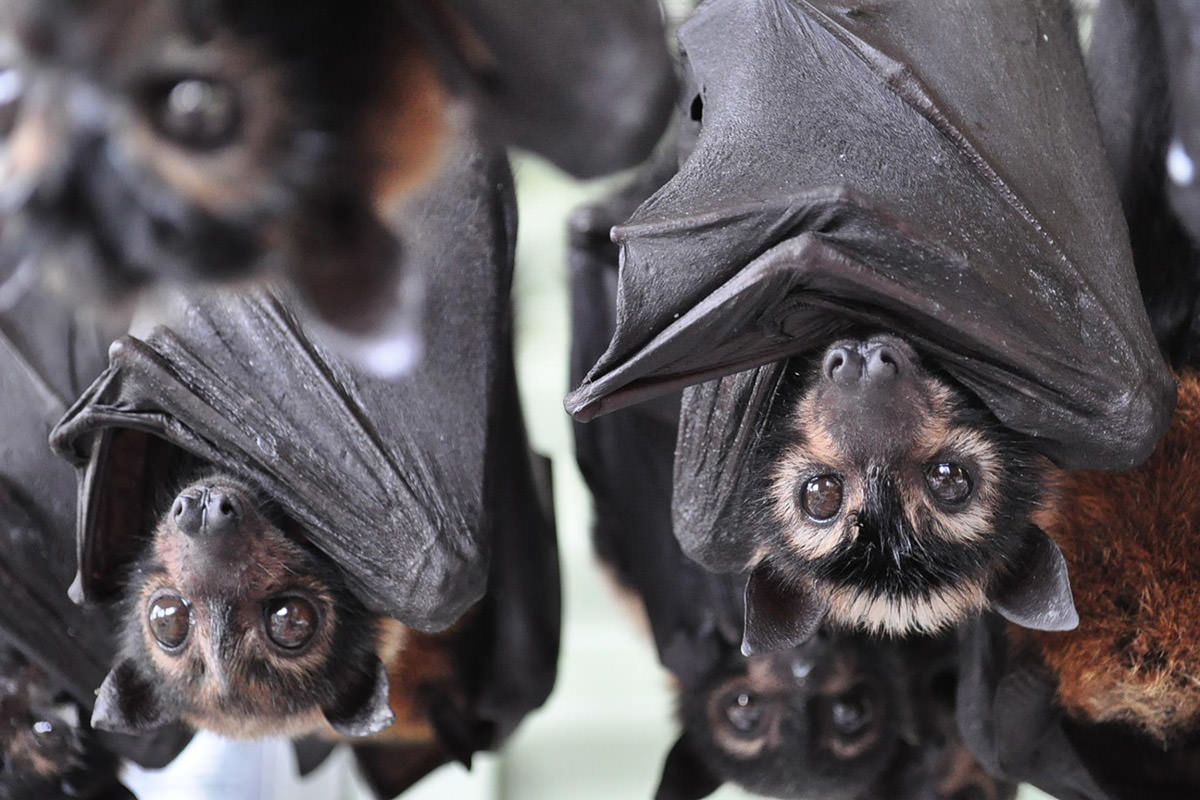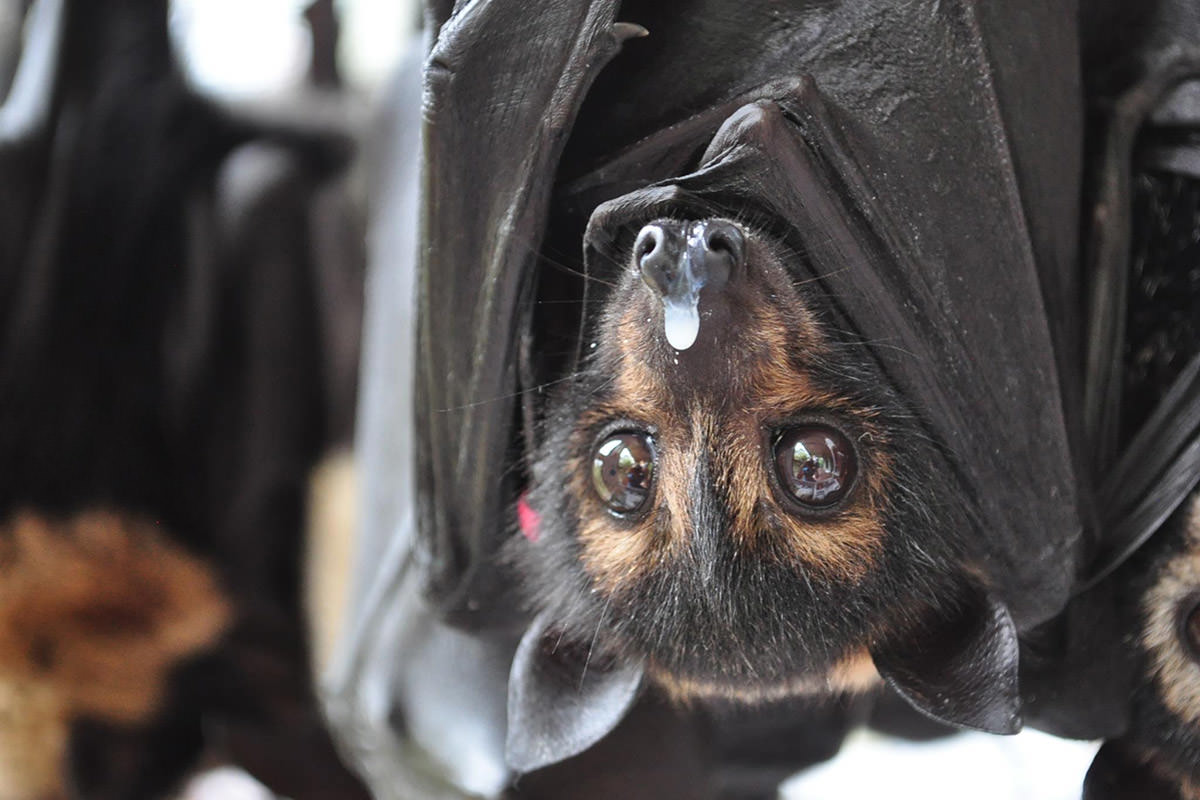 Adorable. Oh how I love bats! Much love to Tolga Bat Hospital for posting such fantastic shots. They do good work.

• War! Unless you've been spending the past few days dead for tax reasons, you're undoubtedly aware that the first teaser trailer for Star Wars: The Force Awakens was released. If you weren't aware, you can watch the thing here.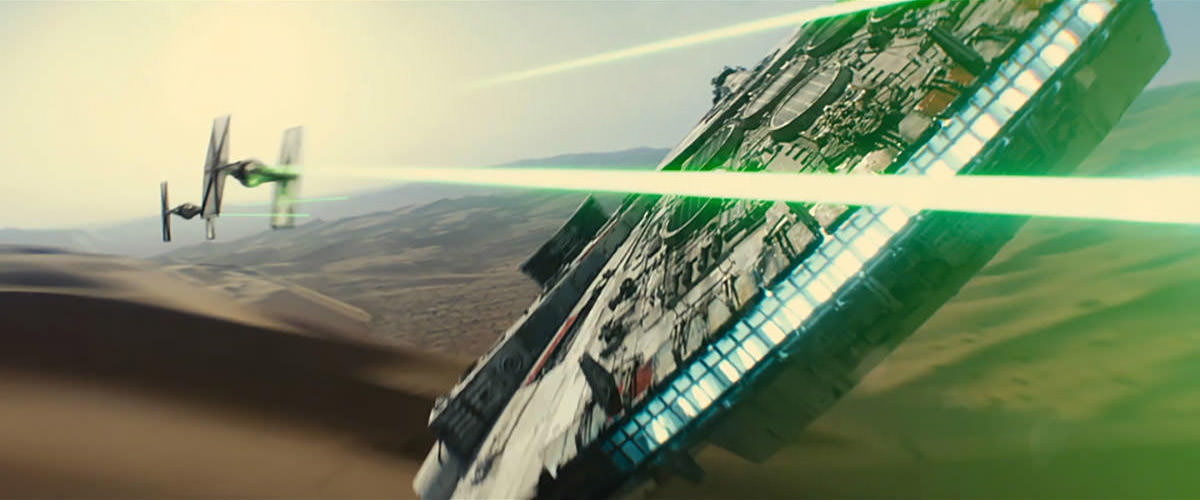 And then the fan trailers came. First up is this brilliant (literally!) nod to director JJ Abrams' love of lens flare (in his Star Trek movies)...
Nice! Next up... the very funny George Lucas' Special Edition...
What? No fart jokes? And, lastly, heeeeeeere's LEGO...
Genius. I have to say... this trailer had a good Star Wars feel to it. Which is something I can't say about the horrendously shitty prequel trilogy. Just over a year to wait... sigh.

• Space! I really don't have the words for just how amazing this it...
Wow. Star Wars Shmar Wors. More information on this jaw-dropping short film can be found at creator Erik Wernquist's site.

• Sugar! If this Brita commercial is accurate, it's kind of scary. I probably drink double this amount of soda in a year...
Why oh why are all the things that are bad for us so darn tasty?

• Lap! Came across a photo while backing up my image library and was pretty shocked at how big laptops used to be...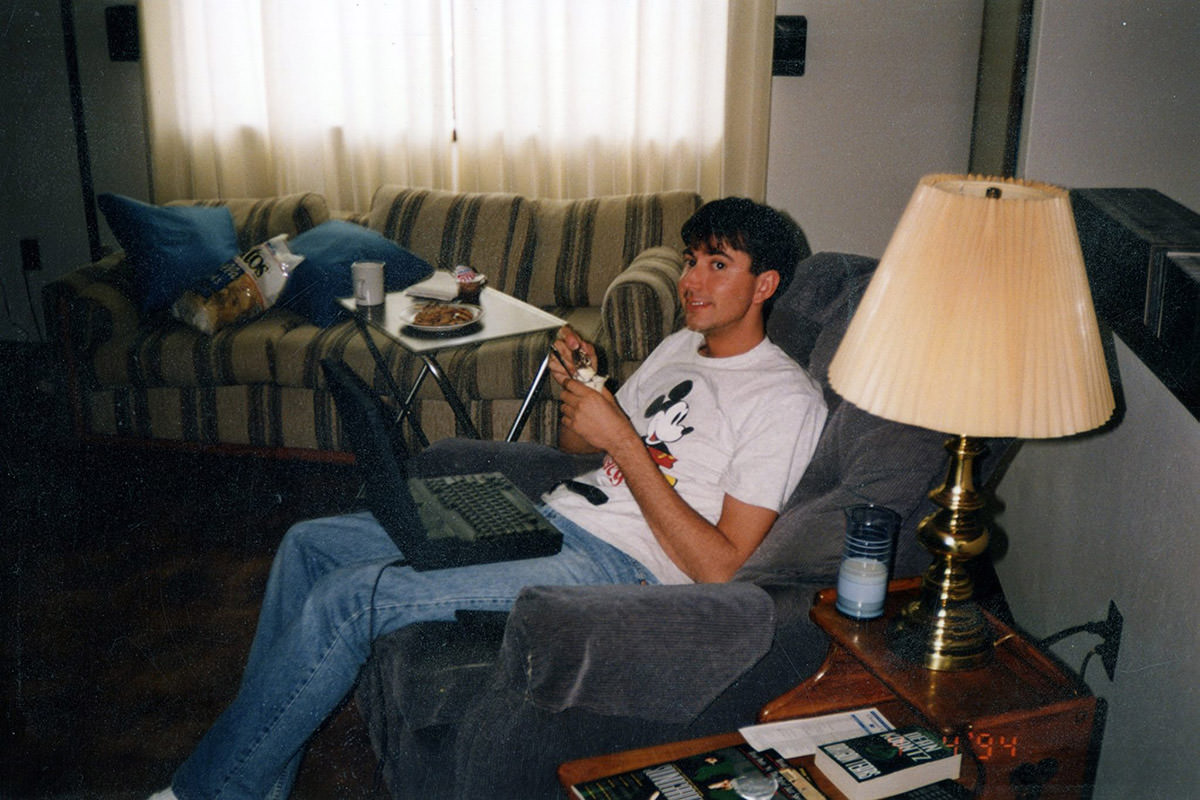 Even harder to believe that boat anchor has only a fraction of the computational power that an iPhone has. Probably a fraction of the screen resolution as well. Might have an iPhone beat on battery life though.

• Arthur! A story about a stray dog who became part of a team attempting to complete a 430-mile race through the Amazon is probably my favorite story on the interwebs this week...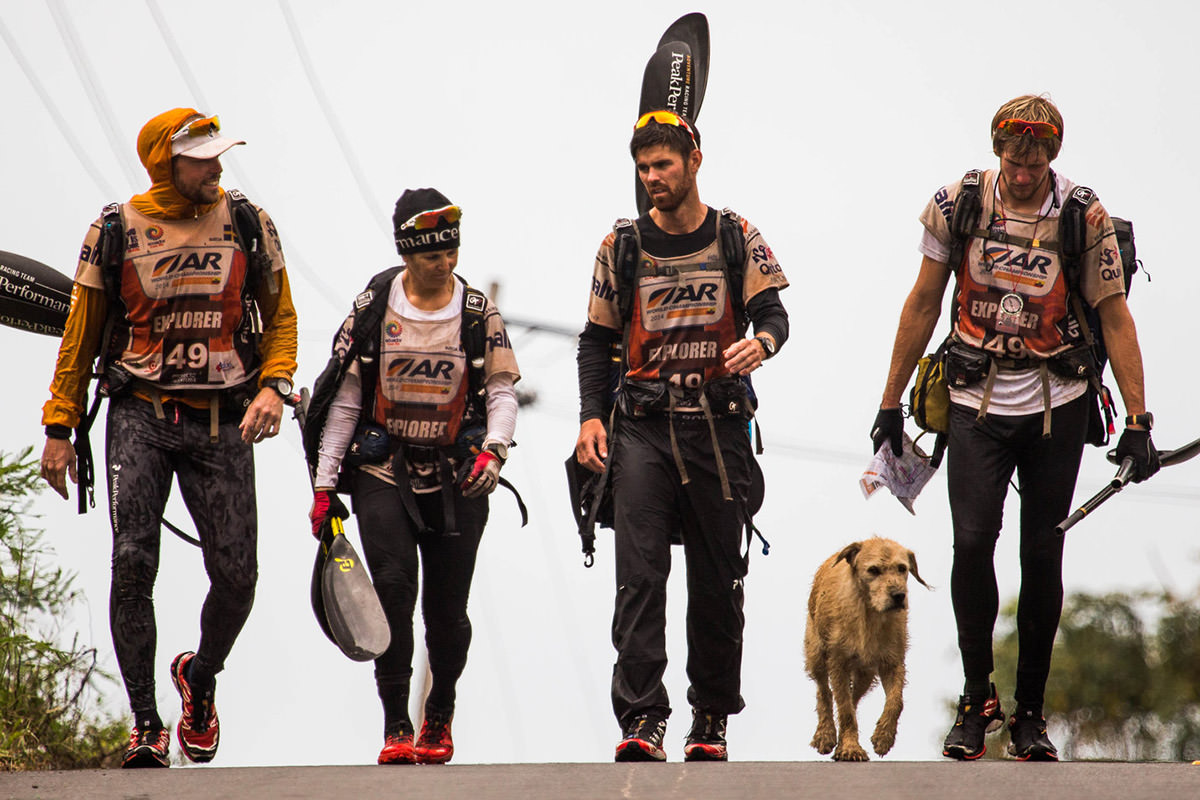 So great. I get a lump in my throat every time I read it. If you want to see Arthur arriving at his new home in Sweden, here's the link.

And... I should probably go to bed seeing as how I have to get up early for work tomorrow.
Posted on May 20th, 2013

So saddened to hear of the horrendous losses torn out of Oklahoma today.
The devastation is soul-crushing, and my heart goes out to those still searching for friends and loved ones amongst the ruins.
This includes pets and animals, whose suffering is all too often overlooked...

Photo by Sue Ogrocki/Associated Press

Oklahoma City's Pet Food Pantry is donating food and supplies to anybody with pets in need. If you'd like to support their efforts, I'm sure they would appreciate your donation.

UPDATE: Well this is frightening...
Posted on November 20th, 2012

Who the fuck breaks into a zoo and beats a monkey to death? I mean, seriously, who does that?
All I can say is that I don't want to be around when the monkeys get their revenge.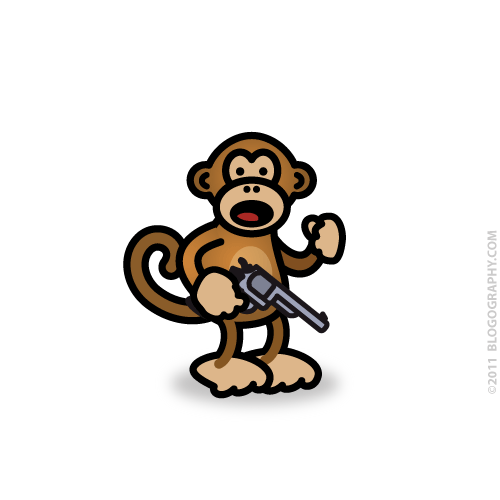 Don't people know that this is the kind of shit that lead to Planet of the Apes?
We deserve what we get.
I am so very sad and angry now.
Posted on March 1st, 2010

I have mixed feelings about animals being held in captivity for entertainment value.
For the most part, I'm against it. I see animals chained up at the circus or animals trapped behind glass at the zoo, and can't imagine that this is an acceptable way to treat them. These animals aren't living, they're existing, and that's a pretty big difference. Even when the people keeping the animals insist that they're receiving the best of care and are safer than they would be in the wild... or if they're of the mind that the animals don't know any better and only understand about getting fed... well, it's still a far cry from living in the wild.
But... "the wild" isn't what it used to be.
Jungles are being deforested. Glaciers are melting. Rivers, lakes, and oceans are polluted. Natural habitats are being dozed over to make room for condominiums. Pretty soon, there won't be much "wild" for animals to live in.
So... what to do?
The only way to insure the survival of a growing number of species is to raise them in captivity. And not all zoos are created equal. A growing number of zoos are going above and beyond to recreate the natural habitats of the animals living in captivity. The San Diego Zoo has been working on this for years, and others are following suite.
Then there's Disney's Animal Kingdom, where they've really put in the effort in recreating an animal's environment. And today they announced the birth of a critically endangered gorilla who might not have even had a chance in the hostile world we live in...

Now THAT'S an adorable baby!
But then there's the other side of the coin. Dangerous animals kept in captivity where it's easy to believe that we're the one's in control. We're the ones making the decisions. We're the ones making the rules.
And it makes for good family entertainment...
Until we receive a very real reminder that the animals are, in fact, still animals.
The tragedy at Sea World comes as a shock... but really shouldn't. The shocking things is that things like this don't happen more often.
And again, it's hard for me to sort out my feelings here. On one hand, animals as entertainment is not something I'm ever going to be comfortable with. On the other hand, the money Sea World gets from the entertainment goes towards their substantial efforts in education, conservation, rescue, and preservation.
So... what to do?
I guess there's nothing we really can do except BELIEVE it will all work out somehow...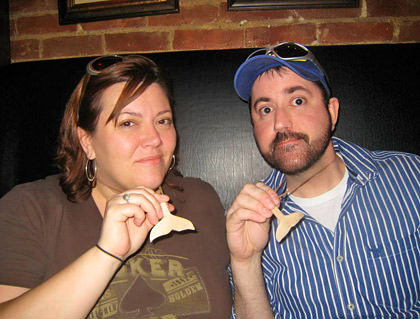 I wonder what this all means for those of us who have been indoctrinated into the Cult of Shamu?