Posted on Sunday, January 19th, 2020

I'm still sick and dying, but the show must go on, because an all new Bullet Sunday starts... now...

• HDR. I've had a 4K AppleTV since the day it was released. The 4K part isn't a massive improvement over 1080 because my television isn't big enough (or rather I'm not sitting close enough) for it to make a big difference. When I get up close, fine details do look also nice... especially fine lines like strands of hair and the like. And so I just left the settings to the default of 4K because my TV can do that. Sometimes if it's a really beautiful movie that's being displayed in 4K I'll pull up a chair so I can see all the incredible detail up close. In discussing this, I was told that the default 4K is in Standard Dynamic Range and I should check to see if my television can display High Dynamic Range. A quick look at the specs and... my television CAN display HDR. I thought my AppleTV was already set to HDR, but I went into my AppleTV settings and, sure enough, it was set to SDR instead. So I made a quick comparison by switching back and forth while watching Captain Marvel. SUCH A HUGE DIFFERENCE!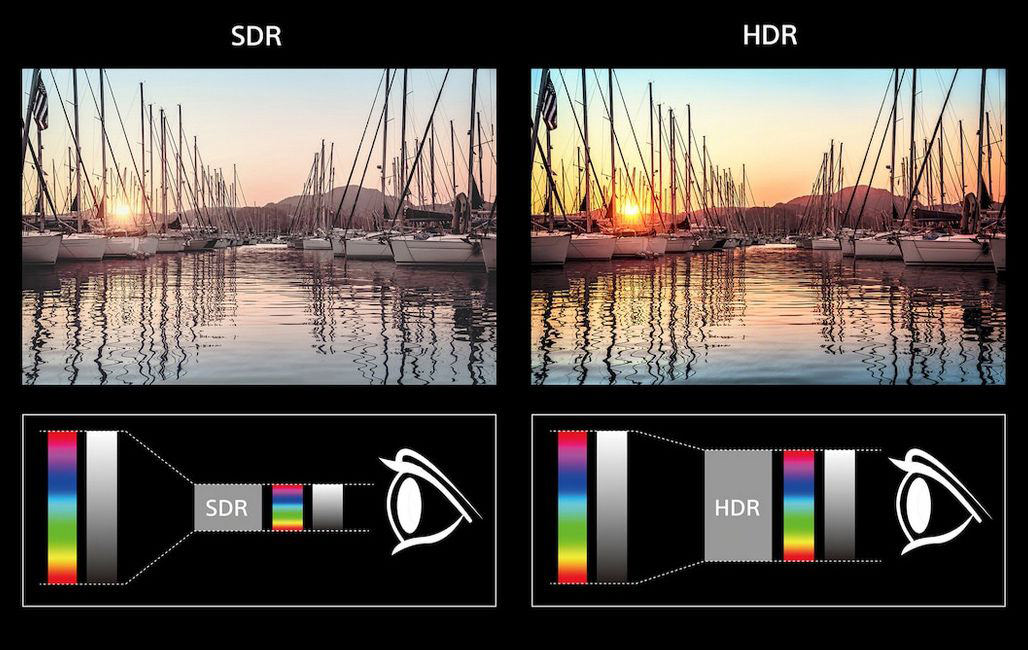 The glow when Captain Marvel uses her powers alone is worth the switch. But where it really makes a difference is in the black levels. Any time people are in shadow you can see much more subtlety in their presence. Even more important, Agent Fury and Maria Rambeau's gorgeous skin tone is far better defined and doesn't get lost when they're in shadow. Just watch the scene where Fury and Carol are washing dishes and you'll see what a difference it makes... far more of a difference than going from 1080 to 4K. Another movie that just luxuriates in HDR? Blade Runner 2049. If you've got a television that can display HDR, then that's the most important setting you can make.
NOTE: The Marvel movies are not... I repeat NOT... in 4K or HDR if you purchase them on iTunes. You have to watch via a different app which has them in Ultra-High-Def HDR. If you purchased with MoviesAnywhere, you're good. The Disney+ app looks like it's HDR, but I haven't done a lot of testing.
NOTE: The "Movies" app on AppleTV stupidly does not seem to tell you when movies are encoded in HDR. You have to look them up on the shitty AppleTV desktop app on a computer to know that. So lame.
NOTE: Just to say... I've been running through the movie purchases I have which are in HDR and the picture quality is stunning. Even movies like Crazy Rich Asians which don't seem like they would be affected have a delicious richness to them. Seriously, wow.
NOTE: After watching a while, I am relatively confident that the AppleTV app for Disney+ is showing 4K HDR. Yay! So even if you only own the crappier iTunes versions, you can still watch in HDR with Disney+, I guess. Boy is Thor: Ragnarok disappointing. I thought once they got to Sakaar the color would be off the hook. Alas, not as often as you'd think, just in certain scenes. But the lightsaber fight in Star Wars: The Force Awakens nice.

• Reprisal. I suspended Netflix a couple weeks back, now I've also suspended Hulu so I can reactivate CBS All Access for ten weeks to watch Picard (unless CBS is a total dick and skip weeks like they've done with Discovery, the assholes). For the two days left I've got Hulu I've been watching it non-stop to get my money's worth. The last show I had on my list to watch was Reprisal...
A cross between all those revenge movies and Sons of Anarchy, this show is one of the most drawn-out, uneventful, dull, and overall boring series you'll ever see. Long stretches where absolutely nothing happens. Characters that have loads of screen time yet are somehow one-dimensional. There's also moments of real stupid which pad runtime just because there were ten episodes to fill. And yet... it was a fascinating, stylish, twisty, interesting ride that accelerated to the finish line. And had some great moments. I don't regret watching it. I do regret that I spent so much time watching it. So if you've got time to kill, here's a show to check out. You'll need to tough it out those first five episodes though.

• Kindness. It's not that difficult, really. If you can't be supportive of people living their best life at zero cost to you, you can at least be kind. So be kind. Offer kindness to those who are being treated unkindly. Stand against those who are treating others unkindly. As a fellow human, it's the very least we can do.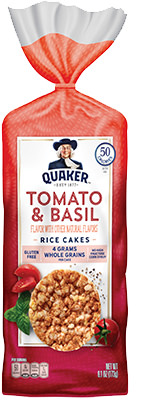 • Dietary Sadness. Quaker rice cakes are a staple of my diet. I love them. They are high in carbs (7g to 11g ea.), but it's a far better option for dessert than say... three Chips Ahoy cookies (22g) or your average cupcake (40g). I have a Plain or White Cheddar or Popcorn cake with my lunch and a flavored cake with my dinner for dessert. My favorite for dessert, by a wide margin, is Caramel Chocolate Chip. Except you can't get them any more. You have to choose either Caramel or Chocolate. Caramel Chocolate Chip has been replaced by Tomato Basil.
I decided to try them and I can't make up mystery mind. The first bite and I'm like "Tastes like crackers in tomato soup!" The second and I'm like "Tastes like pizza sauce!" Then things start to go wrong. The flavor powder accumulates on your taste buds and suddenly it's awful for some reason. I am so very, very sad that my Caramel Chocolate Chip rice cakes are gone.

• Pantone. There is beauty to be found in diversity. And this is amazing.

• Help. And before I go... I read this week that there's now a hotline specifically for caregivers... "Depression. Exhaustion. Burnout. Stress. Those are just some of the words people are using to describe their experiences as caregivers. Helping care for a family member or loved one can be hard work. People don't often talk about the emotional toll it can take on the actual caregiver. Now the Caregiver Action Network is trying to provide help by launching a hotline specifically for caregivers." — Had this existed, there were days I would have totally called this number.

And now... probably time for a nap considering I'm about to pass out anyway.
Posted on Wednesday, January 22nd, 2020

For years now... a decade really... I've been experimenting with setting up a personal NAS (Network Attached Storage) media server that's connected to the internet. There are a lot of reasons I'd like to have such a thing, but the big one is that I want to be able to access my vast photo library from anywhere on earth. If I'm in Germany and want to show a friend a photo of the Hard Rock Cafe Yokohama (something that actually happened) it would be great if I could do that. Sure I have the option of paying for a photo service, but then I have to convert all my images from RAW format and lose the ability to access/edit the original photo remotely if I want to.
So I purchased a 1 Terabyte single-drive, internet-enabled "WD My Book Studio" NAS back in 2010 with that in mind. Everything ended up being a total mess and didn't work at all like I was hoping. It's been sitting in a drawer ever since.
Fast forward to 2019 and I decided to try again. I used money I had saved in 2014 for a trip to Norway's fjords with my mom (that we never got around to taking) and purchased a QNAP TS415+ NAS and two Western Digital 8 Terabyte RED drives to put in it. The drives are mirrored in a RAID configuration so I don't lose any data if one of them dies. Note that there's a television remote. That's because this model has an HDMI port so it can hook up directly to a television...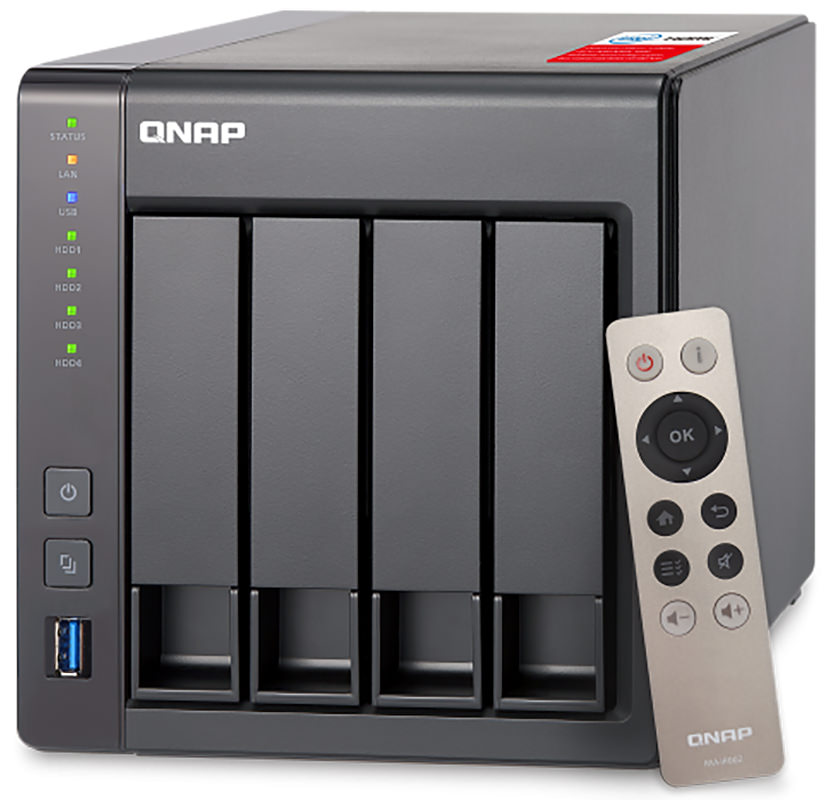 Today I finally set it all up. It was fairly straightforward, though not the most user-friendly thing to do. It spent hours doing a "RAID resync" (whatever the hell that is), which makes zero sense. The drives were empty and freshly formatted. How can it take over 24 hours to "resync" NOTHING? Note that QNAP doesn't bother with beta testing their apps. If they did, somebody might have noticed that the displayed percentage overwrites the text label, making it tough to read its progress...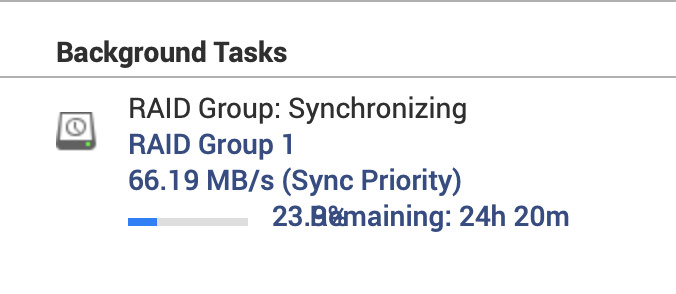 Before you can do anything, you have to set up a "Storage Pool" from your drives. I maxed my pool out at 100% of my available drive space, because why only use part of your drives? QNAP is pretty brain-dead when you choose to do this... it will endlessly pester you with alerts because it defaults to a threshold of 80% usage. Insanity. If somebody sets their pool to 100% of drive space, why not ask if you want to disable the threshold alerts? I had to do it manually. Sadly, after setting things up, my 8TB mirrored drive resulted in only 7.1TB of space available. No idea what happened to nearly a FULL TERABYTE of storage (this seems high for overhead), but whatever.
Anyway...
Rather than have to install a third-party app, I decided to give the QNAP "Qmedia" app a try on my AppleTV since it's the "native" application from QNAP. It is complete and total shit. Despite "pretending" to remember where you left off when viewing videos, it doesn't. You can't even fast-forward the video you're watching, which is mind-blowing. I have no fucking idea why they even bothered. Qmedia is useless.
I'd rather not have to switch television video input sources from my AppleTV every time I want to watch something off the NAS, but apparently that's going to be how this goes. So I grabbed the QNAP remote and went for it. First I had to install an app (of course) but no big deal. Then I actually tried to use the thing and it's a total clusterfuck. The "VideoStation" app is just a fucking web browser interface. It's difficult to read because it's not sized for a television. It's impossible to use with the included remote because the remote doesn't do anything. You have to plug in a mouse and keyboard to make it work.
There's an "HD Player" app that looks like it's geared more towards television displays and using the remote control but it's fucking useless too, having many of the same problems as Qmedia. It goes non-responsive constantly, doesn't allow fast-forwarding (pressing the up arrow to skip forward is not the same thing), starts at the beginning of a video even if you tell it to resume from where you stopped, has a shitty interface that makes sorting through a large number of videos a nightmare, has crap video quality that you can't adjust for brightness or anything else, and is an overall steaming pile of fail.
I swear, QNAP is the most ridiculous fucking company. Why bother to make claims of being a multimedia center that can connect directly to your television if it does THIS shitty of a job of it? The whole thing is a fucking joke.
Fortunately there's plenty of options for serving your media from a NAS if it has a computer onboard like the TS451+ does. The "big two" are Kodi and Plex. Kodi is open source and free. Plex is free, but you can support the project by paying to subscribe to "Plex Pass" for additional features (like being able to download media on your phone for local playback instead of streaming it). Most people I know who started on Kodi ended up with Plex, so I just skipped a step and installed Plex Server on my NAS.
For what it is, Plex Server is pretty sweet. It transcodes just about anything you throw at it. Including the RAW Digital Negative photo format from Adobe (DNG) that I use. Which means I don't have to save out JPEGs in order to access my photo library remotely. Nice! I need to work on settings for this, however, because Plex compresses things pretty heavily for transmission. This results in some ugly visual artifacts, banding, and color shifts...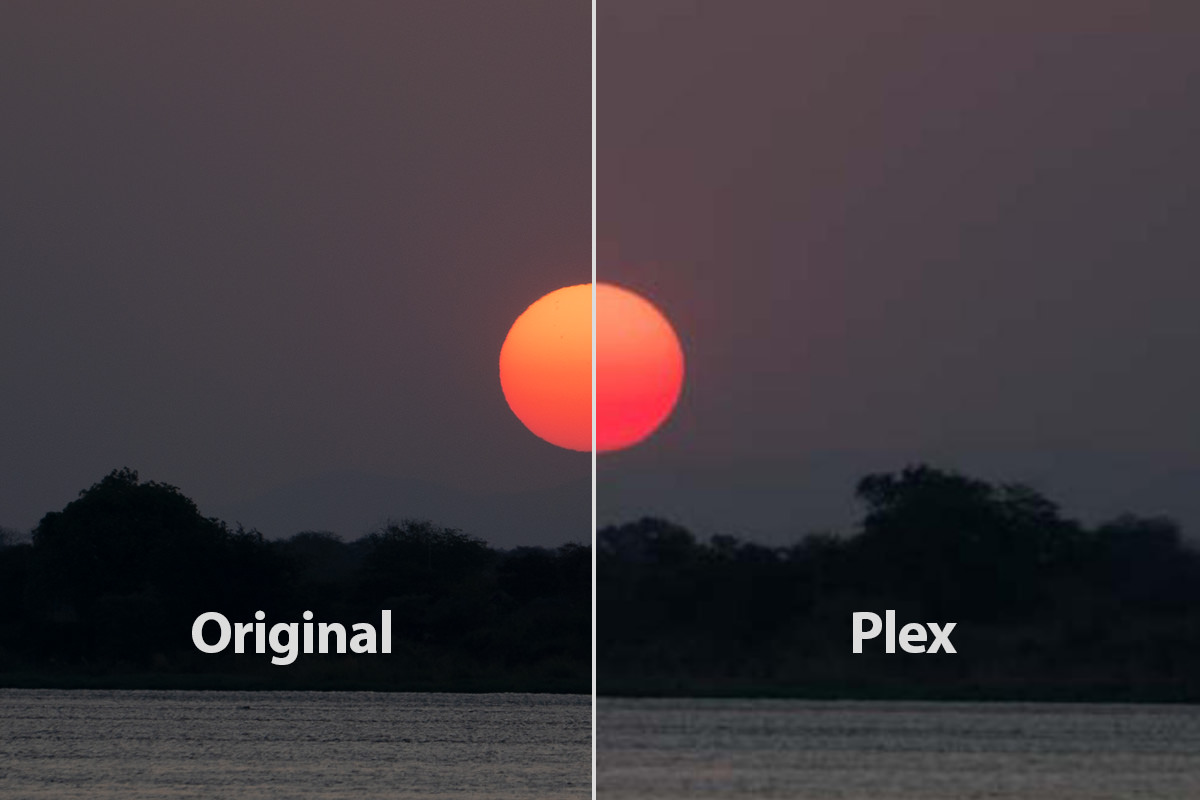 Video works brilliantly from Plex BECAUSE YOU CAN ACTUALLY FUCKING FAST FORWARD THROUGH IT ON APPLE TV! Plex does a really good job of cataloging it as well. Thank heavens, because I'd light my QNAP NAS on fire if I had to suffer through their shitty apps. The only problem I've run across is having the video stop and tell me that my connection isn't fast enough, which is absurd because AppleTV is literally plugged into the same high-speed hub as the NAS! There must be some kind of setting for that I'm missing. Fortunately, it's a rare event.
I don't steal media. All the movies and television shows I have are on DVD/Blu-Ray or purchased on Digital. Well, with two exceptions... Cupid (the Jeremy Piven original) and Oh Grow Up! (one of my favorite shows of all time)... are not available to purchase. Lord only knows I wish they were, because my digitized versions of VHS tapes are really poor quality. I've used Vudu's Disc-To-Digital service to convert the bulk of my DVD/Blu-Ray collection to Digital legally. But not all of my stuff is available for conversion. Now I have the option of ripping them to the NAS and viewing them digitally no matter where I am via Plex Server. Technically, any time you break the protection on a DVD you are breaking the law, but that's a bullshit law. I would happily pay to convert them to digital if the studio who owns them would allow them to be converted. What I'm not going to do is buy the same movie all over again. Fuck that. I already paid for it, I should get to pay a small fee for a new format, not have to buy it all over again. And so... I have a small collection of DVDs ripped to my NAS temporarily until the studio allows them to be converted and I can pay for that. Plex does a great job of streaming from my living room to remote locations in HD. No, the video quality is not as good as what comes off of iTunes... especially if the iTunes version is 4K... but it's plenty good enough for my iPad or iPhone. I'm sure if I didn't have tons of security cameras flooding my bandwidth I could set the quality higher, but it's really not necessary.
Music streaming (local and remote) is handled quite well through Plex, and my SONOS system can address Plex directly. This means I can download all my music from iTunes, put it on the NAS, then drop iTunes Music Match and iTunes itself with no problem.
And so... bravo Plex.
I'm going to try out "Plex Pass" for a month and see if I want to upgrade to the lifetime membership for $120. Something tells me that's a purchase I will end up making. I certainly can't do without Plex if my alternative is the QNAP crap.
UPDATE: Yeah. Easiest decision to make to get the Plex Pass... the apps for streaming are included and you're helping the team behind it to keep developing the app.
So okay... the QNAP multimedia is bullshit. What about the NAS itself? Well, I'd love to report on that, but the minute I login, it either immediately disconnects me...
...or it allows me in but gives me a shitload of error messages. My favorite? Telling me it's running out of memory. If 2GB is not enough memory to do even the most basic tasks, then why ship with just 2GB memory? QNAP has their own version of Microsoft "Clippy" to break the bad news, which is a weird choice...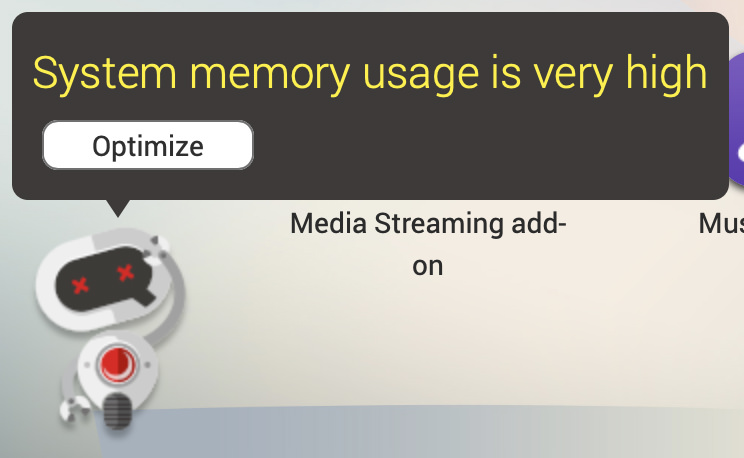 Even better? If you choose "optimize" he does a happy dance when he recovers 0MB of memory! Once I can log in again, I'll turn off and uninstall absolutely everything except the bare minimum I need (which includes Plex Server, of course), so I'm hoping that will fix these problems.
My NAS can act as a Time Machine backup for my Mac, but I really don't need that any more. All my data is stored in the cloud, so the only thing that would need to be replaced on my MacBook if it were destroyed are the apps, which I can just download from the developer again.
QNAP provides Apple File Services so I can access my NAS over my local network easily. Weirdly enough, you are required to install Windows File Services in order to install Apple File Services, but (luckily) you can kill the Windows File Services after installation to save precious memory and everything seems to work fine.
Speaking of memory... QNAP is happy to sell you more, but they charge outrageous pricing for the stuff. I mean laughably outrageous pricing. Far better to buy it yourself (which I'm guessing I'll have to do sometime soon if killing apps don't work).
Remote management and access to my files is a breeze thanks to QNAP's tools and a service they call CloudLink. The NAS talks with QNAP so even though its IP address may change, you can still reach it with no trouble.
And so...
I fucking hate the fact that QNAP doesn't really work as a media center as advertised. THAT'S WHY I PAID EXTRA FOR THIS MODEL!
Their video apps are worthless garbage that can't even do rudimentary shit like fast forward video.
They don't include enough memory to do even basic tasks.
Their HDMI television output can not be altered for settings like brightness, contrast, color, etc., which is no big deal considering it's fucking useless without decent apps for it anyway.
The included remote control doesn't control shit. And what it can control is garbage and doesn't work.
Their web interface is brain-dead idiocy that confuses even the most simple things.
Nothing about operation of the QNAP unit is even remotely intuitive. Nothing is easy to find and the byzantine menu system is difficult to use. The fact that they don't have an abstraction interface for moderately-experienced users makes zero sense. They ONLY want to serve the professional market? How strange.
I am still relatively new to the QNAP TS451+ NAS and the Western Digital RED drives, so I can't comment much about them. I can say that Western Digital are the only brand of hard drive that hasn't disappointed me so I'm hoping that trend continues. Also, despite the shitty media center aspects and overly-difficult controls, QNAP is highly respected in the IT industry. I just wouldn't bother paying extra for an HDMI port and remote that you will probably never use because their software is shit. Put that money towards a Plex Pass where it will do some good.
Tags:
Apple
,
DaveLife
,
Internet
,
Movies
,
Music
,
NAS
,
Plex
,
Technology
,
Television
Categories:
Apple Stuff 2020
,
DaveLife 2020
,
Internets 2020
,
Movies 2020
,
Music 2020
,
Television 2020
—
Click To It:
Permalink
—
4 Comments: Click To Add Yours!
Posted on Sunday, February 2nd, 2020

It's National Football Day, but it doesn't matter much to me... because an all new Bullet Sunday starts... now...

• NED... NED RYERSON! I honestly don't care about the Super Bowl. I am not invested in football even a little bit. But I do like that companies are willing to spend all kinds of money creating commercials that I actually want to watch...
And, holy cow, would you look at this awesomeness...
After the Big Game is over, all the remaining commercials will be released. It's like Christmas for advertising nerds like me.

• Pringles! And then there's this, which I love for obvious reasons...
The second half of the new Rick and Morty season cannot get here fast enough.

• Happy Endings. One of the best shows to come along in quite a while for me is The Good Place. At least for the first two seasons. I watched the first couple episodes because I love Kristen Bell, didn't care for them, then said goodbye. Then one evening a number of weeks later I needed some background noise while I worked, landed on the show, and quickly became obsessed. Then they dropped one of the most mind-blowing season finales I've ever seen, left you wondering where the show could possibly go next, then topped themselves in the second season. I maintain that The Trolley Problem is one of my favorite episodes of all time of any show ever. And it's because it's filled with hilarious and brilliant moments like this...
Sadly, things started to fall apart in the third season. Then it all went to shit in the fourth and final season. I couldn't even watch it any more. But I tuned in to the final episode to see how it all wraps up... and was reminded of how good the show could be. That final moment which shows what becomes of you after The After was poetic and beautiful. Not enough to make me run back and watch all the fourth season episodes I missed... but pretty darn special. Really happy for shows that get a proper ending.

• iPad × 10. This past week the iPad turned 10 years old. It doesn't seem as though it's been that long since Steve Jobs introduced it to an unsuspecting world...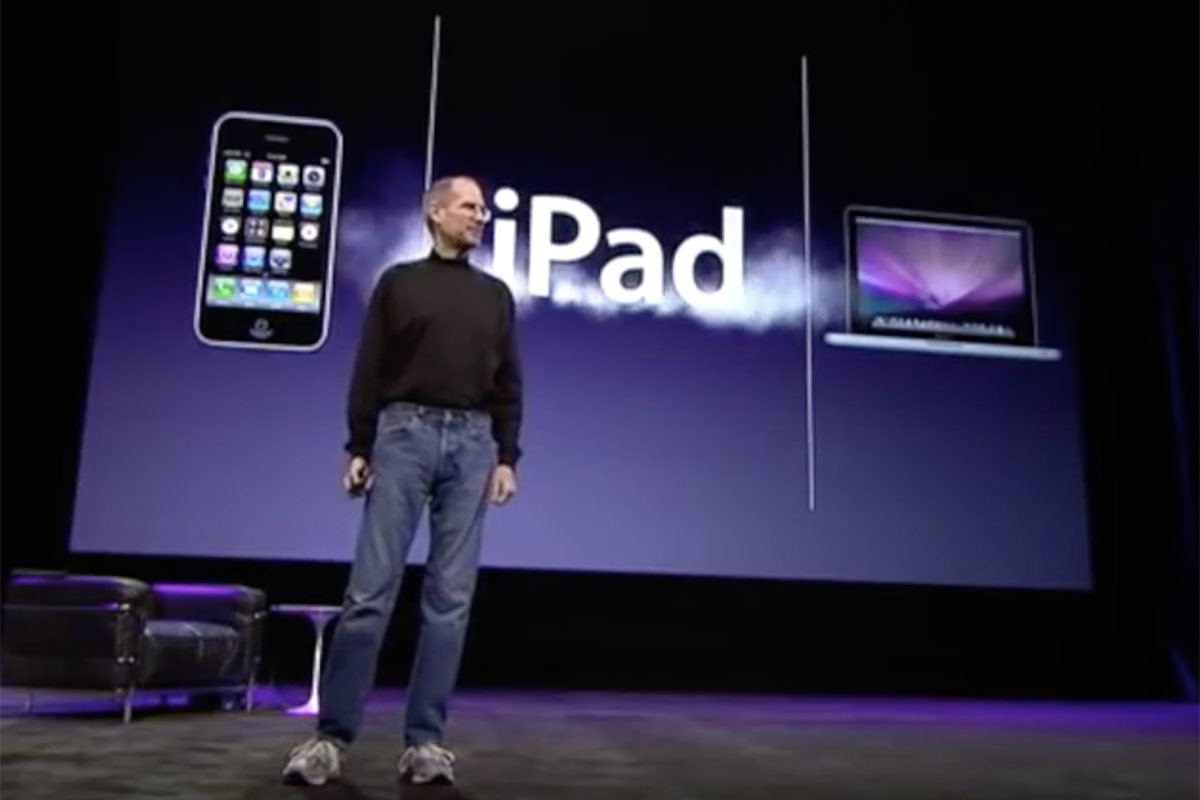 I remember the criticism vividly. A lot of people hated the name, equating it to a maxi-pad. A lot of people thought it would never sell because it was just a big iPhone that lacked any serious computing power. I was on the fence, but bought one anyway. Mostly because I liked the idea of it for travel. If there was even a chance that I could leave my laptop behind and carry the much smaller and lighter iPad with me, why wouldn't I? Sadly, the iPad didn't end up being the laptop killer I was hoping for. Not for my work anyway. It's getting closer and closer every day though. The first release of Photoshop for iPad was a grave disappointment, but I'm sure that's temporary. They'll get there eventually. I guess we shall see. Right now the only thing I use my iPad for is digital drawing and painting. And it's pretty great for that. My trial run at blogging worked okay, so perhaps in a year or two when the apps are right it will be exactly what I need it to be.

• BAYHEM! Some may question the wisdom of Netflix backing a dump truck full of money up to Michael Bay's house and asking him to make them a Michael Bay movie. I am not one of those people. Sometimes you just want to watch stuff exploding and things getting blown up in the most unrealistic and insane way possible and that's what Michael Bay delivers...
Doesn't hurt that they got Ryan Reynolds to star, and then let him totally be Ryan Reynolds. Or that they totally put the time, effort, and money into the epic location shoots or making the special effects look so good. For all the obvious reasons, the general consensus between critics is that they hated it. For even more obvious reasons, I loved it. Sequel please!

• Frozenless. Last night's Saturday Night Live had some moments. But this was the one that I had to rewind and watch over again...
But the best sketch of the night was the cold open...
No rational person thought that the Republicans would get behind an actual trial with witnesses and evidence and anything that makes a trial a trial... so color me unshocked that this is exactly what happened.

See ya next Sunday... when we won't have to worry about football again for 8 months.
Posted on Tuesday, February 4th, 2020

At the dawn of the computer age, it was simple. You purchased a program for your computer, the license to use the program was yours, and you could keep using it so long as it would continue to run on whatever equipment you were running it on. If the developer was kind, they would issue patches so you could continue to use it on newer machines and new OS versions. But eventually you would have to purchase an upgrade because the old program would no longer run or there were new features that made it worth the money to upgrade. If the developer were
really
kind, they would give you a free upgrade, but I never minded paying. They had to put work into the new version and it was only fair they be compensated.
That was the Golden Age of software.
We are now degrading to the Rusty Fork Age of software, and it's all because of The Subscription Model.
Instead of outright buying a program... or app, as they are now known... you purchase a subscription to the app. The license to use the app is renewed month-to-month or year-to-year and said app will cease to function if you stop paying for it.
I fucking hate this shit. And let me tell you why...
It's because it leaves you with nothing when you can no longer pay. Nothing!
In most cases when somebody moves to The Subscription Model I just say "fuck you" and take my business elsewhere. A classic example is an app called TextExpander which went subscription in 2016. It's an app that will automatically expand abbreviations you specify to an un-abbreviation you set. Tired of typing "With Best Regards," over and over? Just set "wbr" as a shortcut and it will expand to the full phrase instantly. TextExpander went from an app you could buy for $35 and use for years to an app you had to rent at $8 a month... or $48 a year. That was absurd, I told them to kiss my ass, and switched to a competitor.
Just this past week Flexibits took their app called Fantastical to a subscription model. This is a really great calendar app that is far better than Apple's Calendar, and I've been using it for years on my Mac, iPhone, and iPad. I paid for the upgrade from version 1 to version 2 because the features they offered were worth the money to me. Now, with version 3, you rent the full program for $5 a month ($60 a year) or $40 a year renewed annually. They went to subscriptions because they didn't want to "worry about the 'every few years' upgrade old school nonsense" to which I say, excuse me? That was never a worry for me... your customer. I GOT TO DECIDE if I wanted to upgrade every few years. It was my choice. I think it's safe to say that there is no feature they could ever add to a fucking calendar app that will make it worth $40 to $60 a year. None. That's the real "nonsense" here, and I would go back to Apple's free Calendar before I'd pay that kind of outrageously stupid money. And, with that in mind, get this... one of the benefits they say that comes out of charging you $40 to $60 every fucking year is that they can offer a free, feature-restricted version of the calendar. How the fuck is it a benefit to paying customers that they offer a free version to non-paying customers? What kind of horse shit "nonsense" is that? I was ready to tell Flexibits to go fuck themselves and that they can shove Fantastical up their collective asses, but apparently they anticipated that. Existing Fantastical 2 users get upgraded to the Fantastical 3 app and get to keep the version 2 upgrade features they paid for plus get the "free" features they added to version 3. But for how long, they don't say. I'm sure when Fantastical 4 rolls around they will say that they are no longer supporting version 2 features and you have to subscribe or stop using the app. At which point I will tell them to shove Fantastical up their collective asses. Because unless they add a feature where their app can blow me, I am not paying $40 to $60 a year for a fucking calendar.
But at least with TextExpander and Fantastical I have options. There are competitors selling apps which do much of the same thing. Perhaps not as feature-packed or elegant, but there are alternatives.
What happens when you don't have alternatives?
Enter Adobe...

"Creativity for All"... well, not "all"... only if you can afford $53 a month.
Adobe's "Creative Suite" is a pile of bloated, bug-ridden shit that constantly changes established tools and alters the way the program works for no fucking logical reason. Even worse, usually you can't even set a preference so that it goes back to working the original way something has worked for decades. All of which cost people money. I fucking hate HATE HATE Adobe for screwing everything up with each new "upgrade," but am forced to deal with their shitty apps because there's really no other choice... and they know that. I especially love paying a huge chunk of money every month for a massive bundle that includes dozens of apps I will never use. And that's not hyperbole. A "Creative Suite" subscription is $53 a month! There's no way to pay for Photoshop, Illustrator, InDesign, and Acrobat Pro only for a more reasonable $10 a month... I am forced to pay for dozens of apps even if they never get installed.
Which makes Adobe the new cable/satellite TV provider of the modern age... charging people money to subsidize shit they will never use, just like cable/satellite companies charged you money for channels you would never watch.
But there is hope.
A company called Affinity is coming out with their own "suite" of creative apps. As an alternative to Adobe Photoshop they offer Affinity Photo. As an alternative to Adobe Illustrator they offer Affinity Designer. As an alternative to Adobe InDesign they offer Affinity Publisher. And they are not stupid-ass subscriptions... they are $50 each. Period. Not $636 a year. $150 total. Until you choose to upgrade.
Now, make no mistake, the Affinity apps are most definitely not feature-equatable to the Adobe apps. But they are good, and getting better every day. And believe you me, I am most definitely looking forward to the day I can tell Adobe to fuck off and take their shitty apps with them.
At which point Adobe will buy out Affinity, I'm sure. Adobe's monopoly gives them billions of dollars for just such an occasion, and it's all thanks to The Subscription Model.
If Apple were smart, they'd buy out Affinity first, discontinue the Windows versions, and include the apps with MacOS. Heaven only knows they have the billion dollars to make it happen. Alas, they seem woefully short on smarts lately, so I'm not holding my breath.
Posted on Friday, February 7th, 2020

Every year the Six Colors blog on all things Apple issues a report card. For the past week I've taken time when I have a free minute to make up a report card of my own.
I should start out by saying that I remain disappointed that Six Colors doesn't have a "Customer Service" section on their report card. If they did, I would give Apple an F- or whatever the lowest possible score is. The two horrendous incidents I endured in 2019... both of which were 100% Apple's fault... were so trauma-inducing that I STILL haven't been able to sit down and write out a blog entry on what happened. Every time I start, I get so overwhelmed with seething hatred that I have to stop. Maybe one day. But, suffice to say, Apple "customer service" is so downright horrific that the very thought of it has me questioning if I ever want to buy anything from Apple ever again.
But on to the report card...
The Mac — B
Over the past five years I would have given Apple a D. Their shitty, shitty "butterfly" keyboards on their MacBook Pro laptops were a fucking disaster, and everybody hated them. But Apple being Apple felt that everybody was wrong and kept using the stupid things. They finally came to their senses and released a MacBook Pro with a "scissor" keyboard in 2019 and it made all the difference. I'm still upset that they removed Firewire, USB-A, and MagSafe from a so-called "pro" laptop, but I guess Apple is going to remain being Apple and ain't going to stop any time soon. The giant trackpad I was anticipating liking actually ended up being a negative, because it takes up a huge amount of space and is easy to touch when you don't mean to. Also? I have a hard time selecting text with it or click-dragging, something I've never had a problem with before.
When it comes to the desktop Macs, I have to drop Apple down a grade. They are so focused on the high-end Mac and iMac that it feels like the "models for the rest of us" are getting shafted. And don't get me started on the Mac mini. The original idea for that was to give people on a budget a way to afford a Mac by bringing their own periphreals. But now? The cheapest model is $800. EIGHT HUNDRED DOLLARS! If this is meant to be an entry model which is priced to be budget-friendly, it fails spectacularly.
When it comes to MacOS X, which is apparently included in this category, I am indifferent. It feels like MacOS has been stagnating for years. Nothing overly-exciting or truly fresh and new has been released in what feels like forever. To me, MacOS X Catalina was actually a step backwards. My MacBook Pro comes with a fingerprint sensor for TouchID. You would think that this means you are done with entering your passwords. You would be wrong. I am constantly entering my fucking Apple ID password. CONSTANTLY! It is fucking embarrassing just how bad Apple is at security. They put on this huge show of how they are encouraging people to use stronger passwords, then completely sabotage it by making people have to enter these longer, more difficult passwords over and over and over and over and over and over and over and over and over and over and over and over and over and over and over and over and over and over and over and over. Who the fuck is going to use a complex, hard-to-crack password when you have to keep entering it over and over again? Nobody. Apple's claim to be making strong passwords more common is 100% bullshit. If anything, Apple's piss-poor handling of passwords encourages easier-to-remember, easier-to-crack passwords.
iPhone — A
I love, love, love the latest iPhone. The phone part is all the same... just a bit faster is all... but the camera is sublime. The camera is everything. I wrote extensively about the iPhone 11 Pro and its miracle-camera here. If anything, my opinion has only gone up since I wrote it. Between Night Mode, Deep Fusion, three lenses, and the amazing quality of it all, I almost never use my DSLR any more. Why would I drag it around everywhere when I can take shots like these with my frickin' phone?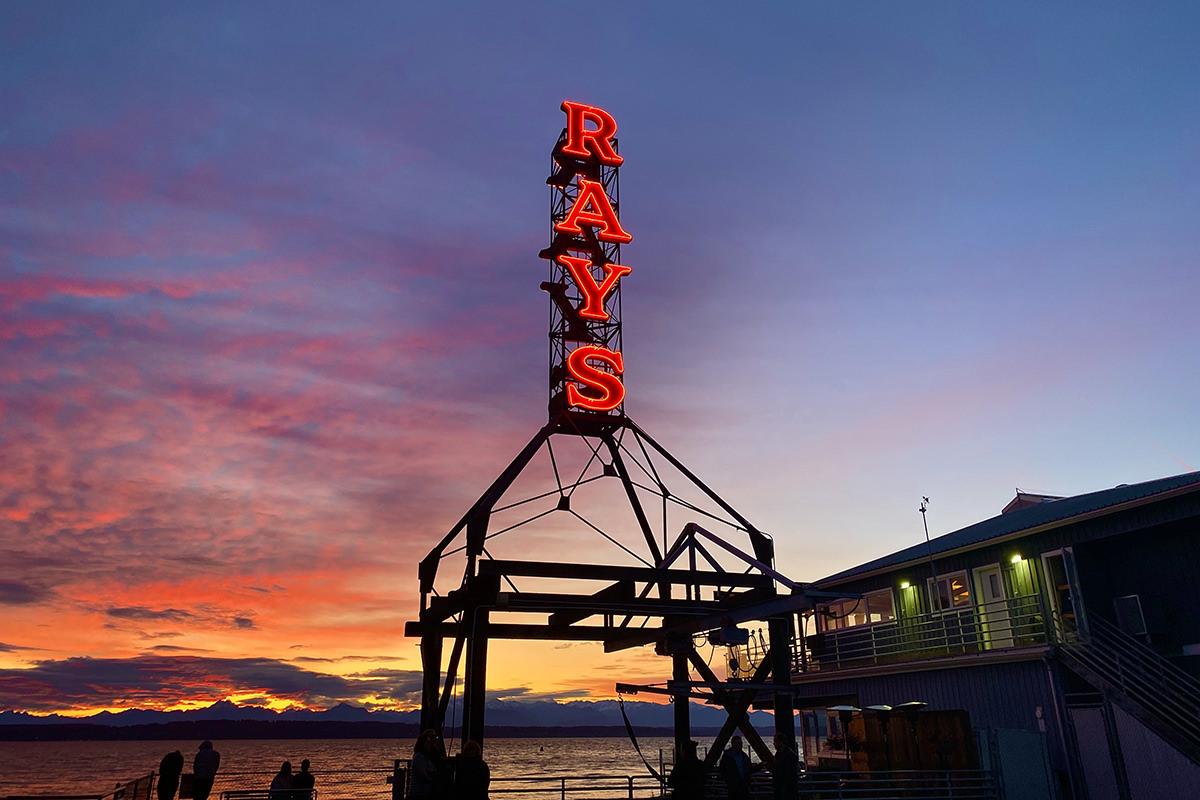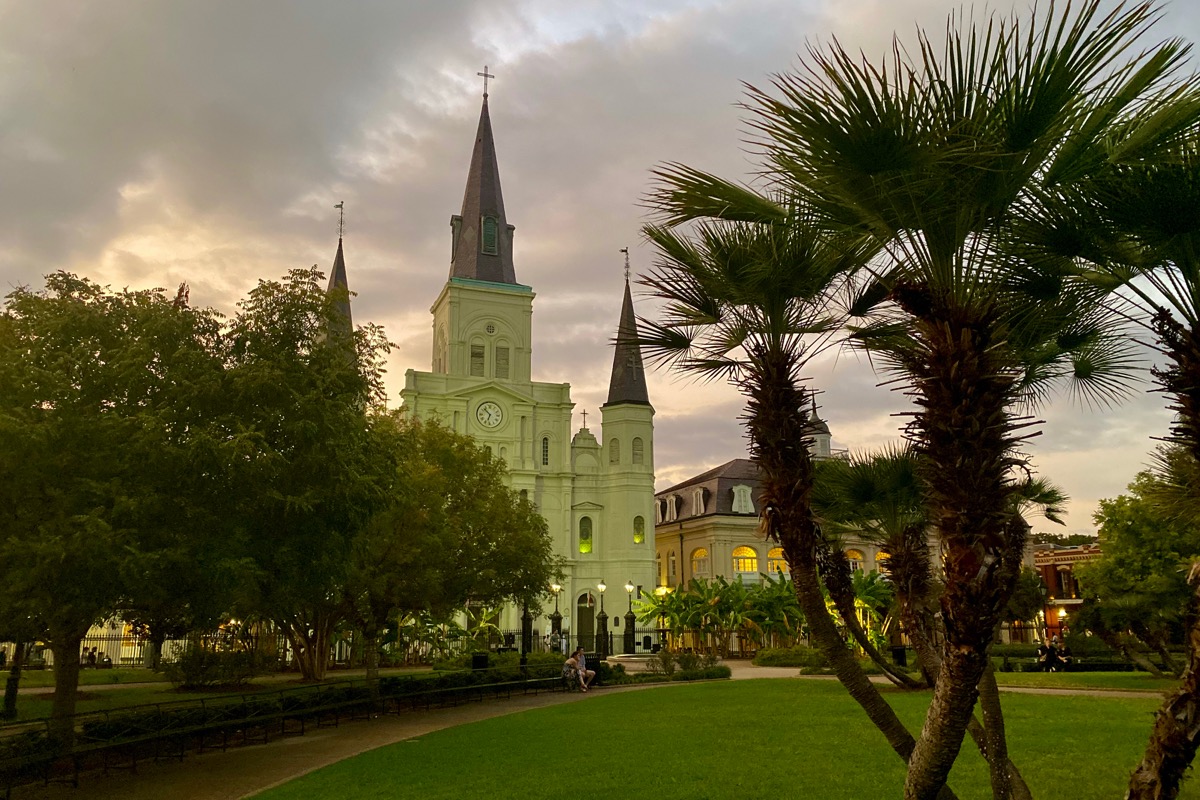 Amazing. If this keeps up, in another couple years most people won't even think about buying an actual camera.
iPad — C+
iPad is an amazing, amazing tool. Drawing and painting on it is a sublime joy that still amazes me. And, as they release newer models of iPads and Pencils, it just keeps getting better and better. Where the problem lays is with iOS for iPad. It's just so darn bad. I have been trying and trying to figure out how the gesture-based multi-tasking works, and just when I think I understand it something happens which makes me realize that I absolutely don't. In all honesty, this aspect of iOS for iPad needs to be completely gutted so they can start over from scratch. Just burn it to the ground and start over. The user interface is a place where Apple usually excels. But this? THIS?!? Complete shit. It doesn't matter how good the hardware is when the OS driving it is this cumbersome. And so I averaged them together to get my grade.
Apple Watch / Wearables — C
I'm probably not qualified to comment here because I don't own an Apple Watch and have no plans to buy one. They are just so darn thick that I find them uncomfortable. Why they aren't investigating putting the battery in the band somehow or doing something to make them thinner is a mystery. Because if you've got a thin wrist like I do, it's just not a very good option. It's a real shame too, because I really like the health features. That being said... if a chunk of money lands in my lap, I might bite the bullet anyway because there's just so much good stuff to be had so conveniently.
AppleTV — D
Apple seems content to let AppleTV languish, and it's really too bad. The interface is abhorrent. So horribly difficult to use. Have a ton of movies? I hope not. Because you'll spend a lot of time scrolling and scrolling. But what's worse is that Apple content is just plain shitty to stream. Constant buffering errors, drop-outs, and pauses. And before you blame my fiber internet (which is what Apple does)... I don't have this problem with ANY OTHER SERVICE when streamed on my AppleTV. Not even with Disney+ or Amazon Prime streaming on Ultra HD!
Then there's Apple's idiotic attempt at doing away with logins by tying services you purchase through them to your Apple ID. I say "attempt" because the shit DOES NOT WORK. I can't tell you how many times I've subscribed to a streaming service through the AppleTV in my living room then can't use it on the AppleTV in my bedroom. And since you don't get a login, there's absolutely nothing you can do... EXCEPT NEVER, EVER, EVER SUBSCRIBE TO ANY STREAMING SERVICE THROUGH APPLETV! As if that weren't enough, if you subscribe to a service through AppleTV that doesn't have a desktop app, you can't watch it on your computer. You could probably watch it online through the provider's website if you got a login from AppleTV, but you don't so you can't. It makes no sense... NONE... as to why you'd ever go through Apple.
And don't even get me started on the shitty, SHITTY fucking remote they bundle with the thing. It is the single worst remote control I have used on any product ever. Constantly grabbing it by the wrong end. Constantly having trouble navigating content. Constantly losing the little fucker in my couch. I HATE it. And I mostly hate AppleTV, even though most third-party apps are pretty decent... and those gorgeous screen savers are sublime.
Services — C
I don't subscribe to Apple News+ or Apple Arcade, and only have Apple TV+ because I get it free for a year. I subscribe to iCloud, but it's so horribly priced that I only buy the bare minimum for iPhone backup. The only plus is that iCloud Drive is content to just be a cloud drive, which is more than you can say for DropBox, who keeps adding the most ridiculously shitty and bloated services to their cloud drive that I just don't want. About the only thing I can truly comment on here is paying for Apple services. For weeks I've been getting a pop-up on my Apple Wallet asking me if I want to link my Apple Cash as a payment method at Apple. I absolutely do. Except it fails when I make the attempt. EVERY FUCKING TIME!
Why in the hell do they bother asking if it doesn't ever work?
HomeKit

HomeShit — F
I fucking hate HomeKit. It's a flakey, incomplete, crusty asshole of a technology. After waiting forever for compatible devices to come out, I started buying them... then immediately stopped because the experience was so bad. Rarely worked well. Sometimes didn't work at all. I'd recommend that Apple just give it up already, but they just joined a consortium with Amazon, Google, and the Zigbee Alliance, so maybe they're on the right track now. Hopefully this will at least result in a workable technology, because I am totally ready to have my home automation built into iOS.
Hardware Reliability — B
My score is comparative. When compared to every other tech company, Apple reliability is pretty darn good. It's not perfect, however. I've had to replace hard drives in two Macs in two years because the internal drives started failing.
Software Quality — F
Where do I start? I hated iTunes. I railed against what a profoundly shitty app it was and how bad my digital life was with it. Then they released the AppleTV app for MacOS and the Music app for MacOS and they are so fucking horrendous that I find myself longing for iTunes again. The TV app is the worst of the bunch. Try finding anything. You can't. Can't find the content you own easily. Can't find new stuff to buy AT ALL. When I go to the "movies" tab, for example, there are a bunch of things that AREN'T EVEN FUCKING MOVIES...
And that's just the tip of the iceberg. Everything from Photos to the App Store to Books to Messages have serious problems and Apple doesn't seem to give a shit just how bad an experience it is.
Developer relations
As I'm not a developer, I can't really comment here. Except to say that I still question Apple's App Store policy of taking 30% of in-app purchases. That seems high considering all they do is process payment. Credit card charges aren't nearly that high, and it seems an absurd percentage in exchange for the convenience. In-app purchases should just be another reason why developers love developing for iOS. As it is, many developers just don't use it because the cut is too high. Want to buy a comic book in Comixology? Sorry. Have to go to the website and buy it that way because Amazon apparently doesn't have margin enough on books to give away 30%.
Environmental/Social/Societal Impact — D
Apple seems increasingly willing to suck up to the Trump Administration... wanting to play nice to get tariff exemptions, I'm guessing. From not speaking out against outright lies about President Trump convincing Apple "to open a new plant in Texas"... to Tim Cook (WHO IS GAY) sucking up to Cheeto Jesus even though he has been rolling back LGBTQ rights at every opportunity, I am disgusted to my very core on this. The only reason Apple gets a D instead of an F is that they seem to continue to improve working conditions and environmental aspects of the company abroad. Still a lot of room for improvement (and it's happening way too slowly), however.

And that's the end of that. Nobody wishes I could have given Apple better scores than I, but things are sliding so badly in so many areas that I really didn't have much choice. The lone exemption being the iPhone, which is better than it's ever been.
And one of these days... I promise... I will finally unload on the heinous state of Apple Customer Service that I had to endure. It is one of the most mind-boggling, mind-blowing things I have ever experienced in "service" and that is saying a lot considering the crap I've had to put up with over the years.
Posted on Sunday, February 9th, 2020

It's Oscar Sunday but I just don't care, because an all new Bullet Sunday starts... now...

• Crapple! Given my longstanding rant against Apple being complete and total assholes by sticking their customers with shitty butterfly keyboards for years before they FINALLY thought to replace them with something not-quite-so-horrible, this one's for you. It's at the 2-minute mark...
People think this is funny... but, but I'm the biggest Apple Whore I know, and even I was seriously shopping for PCs before the 16-inch MacBook Pro was released. I hope Apple is fucking embarrassed at this, because they should be.

• Gold! I used to do a big thing on the Oscars, but I stopped giving a shit when they kept rewarding the same old crap. This year it looks like things are on a better track. Here's my list...
Best Picture:

Should Have Won

—Jojo Rabbit,

Won

—Parasite. Not the least bit disappointed. Parasite was a remarkable film.
Lead Actor:

Should Have Won

—Jonathan Pryce,

Won

—Joaquin Phoenix. I have no desire to see Joker. It's not the comic book character and I don't care how many accolades it gets.
Lead Actress:

Should Have Won

—Renee Zellweger,

Won

—Renee Zellweger. That was a pretty darn impressive performance, even if I was kinda meh on Judy.
Supporting Actor:

Should Have Won

—Brad Pitt,

Won

—Brad Pitt. It's surprising that Brad Pitt actually lives up to the hype. I've been a fan since 12 Monkeys, and he should have won for Tarantino's Inglourious Basterds AND Once Upon a Time in Hollywood.
Supporting Actress:

Should Have Won

—Scarlett Johannson,

Won

—Laura Dern. Dern is a fine actor, I just hate hate HATE the film Marriage Story. Complete crap. Jojo Rabbit, on the other hand, is genius.
Director:

Should Have Won

—Bong Joon Ho,

Won

—Bong Joon Ho. As a diehard Tarantino fan, Once Upon a Time in Hollywood should have ben a shoe-in. And he was, until I saw Parasite.
Animated Feature Film:

Should Have Won

—Toy Story 4,

Won

—Toy Story 4. I don't think this was as good a finale for the series as Toy Story 3 was, but it was a good story with mind-blowing animation by Pixar.
Animated Short:

Should Have Won

—Hair Love,

Won

—Hair Love. I liked all the nominees... and Kitbull was such a great short. But Hair Love feels new and timely in a way that made a huge impression on me.
Adapted Screenplay:

Should Have Won

—Taika Waititi,

Won

—Taika Waititi. This was the no-brainer of the night.
Original Screenplay:

Should Have Won

—Bong Joon-ho and Jin Won Han,

Won

—Bong Joon-ho and Jin Won Han. This was a tight race for me. I loved Rian Johnson's Knives Out, 1917, and Once Upon a Time in Hollywood... but Parasite felt truly original. Don't ask me why Marriage Story is here though. It's just people yelling at each other.
Cinematography:

Should Have Won

—Roger Deakins,

Won

—Roger Deakins. Despite not liking The Irishman even a little bit, I think the cinematography was great. And Once Upon a Time in Hollywood was gloriously shot. But 1917 was next-level, and I regret deeply not seeing it in theaters.
The love for Parasite, which would usually be thrown in the "Best Foreign Language Film" category (it still was and won there too), was a breath of fresh air. I didn't see it until last week or else it surely would have been one of my favorite movies of 2019.

• Mythical! If you haven't been watching Mythic Quest: Raven's Banquet on Apple TV+, it's worth a look. Especially if you love video games. Apparently Rob McElhenney (who is at his most Rob McElhenneyist here) and Charlie Day consulted heavily with Ubisoft to get some semblance of accuracy even though this is a comedy about what goes on behind the scenes at a video game company. It shows. The show is absolute gold, and will easily make my list of favorites for 2020. It's not quite The Office or The IT Crowd, but it kinda draws from both...
The jokes come fast and most of them land well. I cannot believe that they got F. Murray Abraham. He has the perfect amount of gravitas for his part. But this is Rob McElhenney from start to finish and he's absolutely perfect.

• Starch! Wow. How come nobody told me that adding corn starch to scrambled eggs makes them taste like they've been slow-cooking for 30 minutes? This is reeeeeally nice. So creamy and rich. If you haven't tried it, these are pretty great. Also works wonders with omelettes. I will never cook scrambled eggs without it.

• NEWS: Antarctica logs hottest temperature on record with a reading of 18.3°C. That's 65°F, people. When I visited, there were many times I took off my jacket because Antarctica was too warm to have it on. I worry for the wildlife which calls this continent home. How is this going to disrupt their habitat and can they survive it?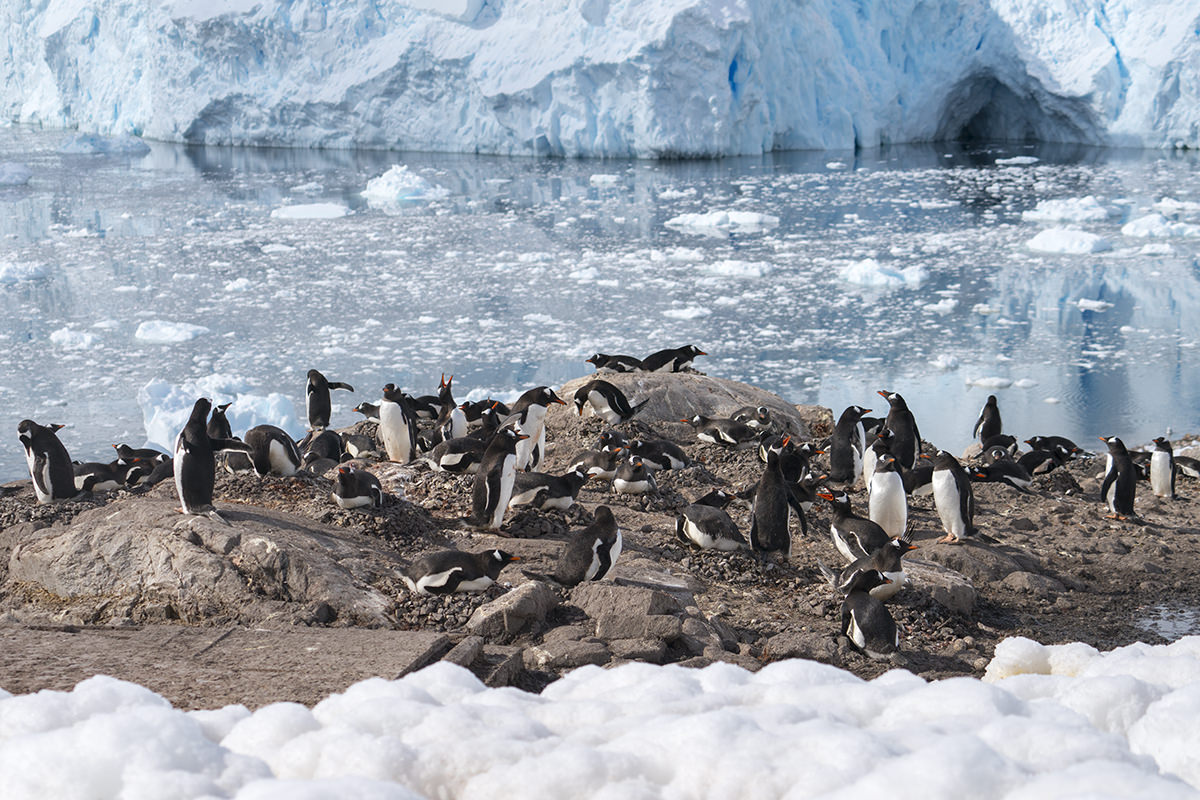 Penguins are already having a tough time of it, and things look to be getting worse. And then there's polar bears starving in the Arctic. Troubling times for our planet.

• trAIn! Apple has put Artificial Intelligence "Machine Learning" in their iPhone and are making good use of it (especially with the camera). As time goes on, it's just going to be surreal how it changes our lives. Take for example this footage from Denis Shiryaev, which upscaled the video to 4K with machine learning and resounded it... Arrival of a Train at La Ciotat, by Auguste and Louis Lumière, 1896...
Looks old, but almost new. Here's the original footage...
We are really close to the unreal easily being mistake for the real, if we're not there already.

• Netflix Fix! And, lastly, apparently there is a God... you can finally tell Netflix to STOP AUTO-PLAYING FUCKING PREVIEWS WHILE YOU ARE TRYING TO SEARCH FOR SOMETHING TO WATCH! People have been complaining about this bullshit FOR YEARS and Netflix did nothing. Apparently somebody finally figured that customers were worth listening to... or maybe it's because many other streaming services are treating customers with a lot more respect by not irritating the ever-loving-shit out of them...
Apparently you set it once in your preferences and it goes into effect everywhere. I haven't yet verified this, but I sure hope it's true.

And that's a wrap, little golden statue dude!
Tags:
Apple TV+
,
Bullet Sunday
,
Food
,
Movies
,
Netflix
,
Television
,
Travel
Categories:
Apple Stuff 2020
,
Bullet Sunday 2020
,
Food 2020
,
Movies 2020
,
Television 2020
,
Travel 2020
—
Click To It:
Permalink
—
4 Comments: Click To Add Yours!
Posted on Monday, February 17th, 2020

My arm crippling arm pain has not relented. I can keep it at bay by laying in bed, propping it so it doesn't move, and doing N-O-T-H-I-N-G and so I've been trying hard to do just that. I'll work on my laptop for an hour or two if I can, then do nothing for at least three hours, then see if I can work some more.
To say this has cut into my productivity is an understatement. But it's either that or be hopped up on truly unhealthy amounts of painkillers. Even just Ibuprofen in wild amounts for too long can cause kidney and liver damage or stomach bleeding. And so... I'll take a big ol' pass on that.
But here's the problem... doing nothing, as enticing as that may sound, is just so boring!
I never "just watch television" or "just watch a movie." Sure there are some television shows or movies that I pay more attention to than others... especially foreign language media where I am having to read subtitles... but even then I've got paperwork I'm working on or have my laptop nearby. I just have to. But now that writing or shuffling papers or typing on a computer can potentially be excruciating, it's not quite the option it usually is.
In an attempt to find middle ground, I've been trying out Apple's speech dictation technology to type stuff into the computer. It's both shockingly good and shockingly frustrating at the same time. You can't really dictate words while watching television or a movie. But otherwise? It works great. Mostly. But when it doesn't? It makes me want to scream.
This entire post has been dictated while travel videos are playing silently on my television. Surprisingly, there have been few errors. But just try typing an ellipsis as three periods instead of that stupid ellipsis character (... instead of …). You cannot. If you say "word period period period," then Apple will type "word. Period." And if you've read my blog for any amount of time then you know I gotta have my triple-period ellipsis.
Which is why I think I'll just end this here instead of getting to a point where I must type another one.
Posted on Friday, February 21st, 2020

As I mentioned just over a year ago AND way back in 2011(!), I have a massive number of files archived on old media. As I said at the time, "At some point Real Soon Now, I need to transfer all my older files to Amazon's online storage. Then it doesn't matter if I can't read CDs or magneto-optical, or ZIP, or JAZ, or SyQuest... all I have to worry about is whether or not I can read the format that the files are in."
Turns out that today was the day.
I had an image file from 1994 that I absolutely could not do without, and so I ended up having to drag my old PowerMac G3 (from 1997) out of the basement at work so I could figure out how to get the files off the darn thing. It was the latest Mac I had with SCSI on it... and the only Mac I had with both SCSI and ethernet!
Say what you will about Apple, but their computers are reliable as all get-out. The thing turned on immediately...
Though I'm kinda glossing over what it took for me to get to this point.
First I had to find a display that would work. I have a fairly big one with the correct connector, but I wasn't sure that a Mac this old had enough video memory to use it. And so here I am with this teeny-tiny CRT monitor that crackles from time to time, which means it will likely explode (implode?) any minute now. But hey, all I'm doing is looking at files, so it's all good.
This was pre-USB, so I had to look through a mass of boxes full of cables and keyboards and mice to find ADB-compatible peripherals. Easier said than done. The first mouse I tried had a ball that had shrunk and no functioning button. The first keyboard had characters that refused to type.
The first several times I booted it up, it would stall for some reason. But each time it would get a little further. This was weird, but eventually it was booting up all the way.
And then it told me that my computer's date was at 1956 or something like that, so it took another few attempts at booting up before I could manage to change it. After that I had no problems booting... but a real headache trying to get everything running.
Attempting to figure out how to make SCSI devices mount without conflict is all voodoo to me. You just have to keep trying until something works. Then, what works for the Jaz drive doesn't work for the Magneto-Optical drive, so you have to start all over again.
While the computer had an ethernet port, I could not speak to any server on the network. It was still using AppleTalk over Ethernet, and that had been turned off ages ago. So how was I going to get my files off of JAZ and Magneto-Optical SCSI disks? Turns out the answer was FTP, baby. This ancient Mac had Fetch 3 installed!
Also installed? WARLORDS II (!) One of my favorite games of all time. It's been ported in various ways to various platforms, but it never seems to work the same. I guess now I've got a way to actually play it again if I really want to...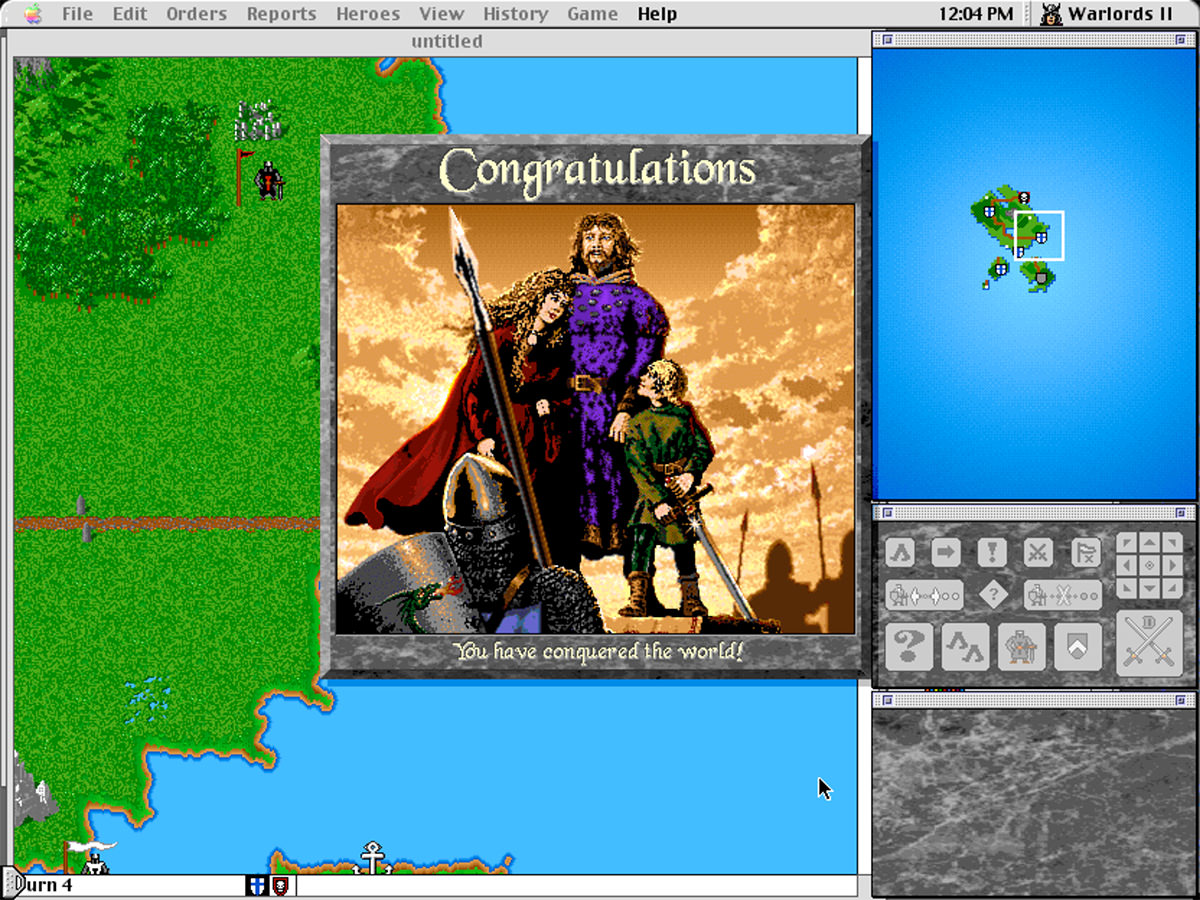 One thing I had forgotten about from the good ol' pre-OS-X days was having to allot memory for your apps...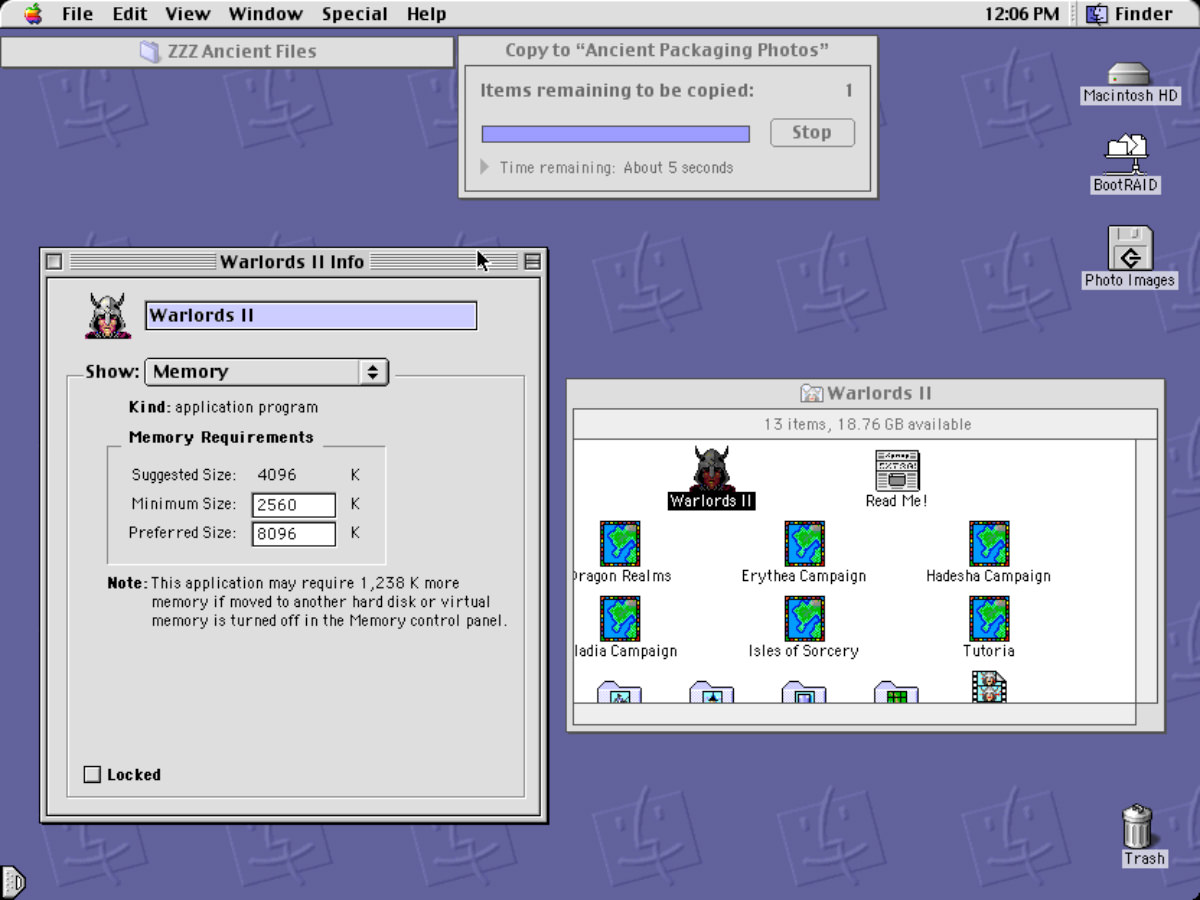 Guess that what happens when you're running with a whopping 160MB of memory! Happy those days are over.
Interesting to note that the "secure internet" is not browsable in the three browsers I had loaded on this machine (including Netscape and Internet Explorer). But if I go in an turn off the security certificate redirect on Blogography, there it is...
My sites which are not secure load surprisingly well...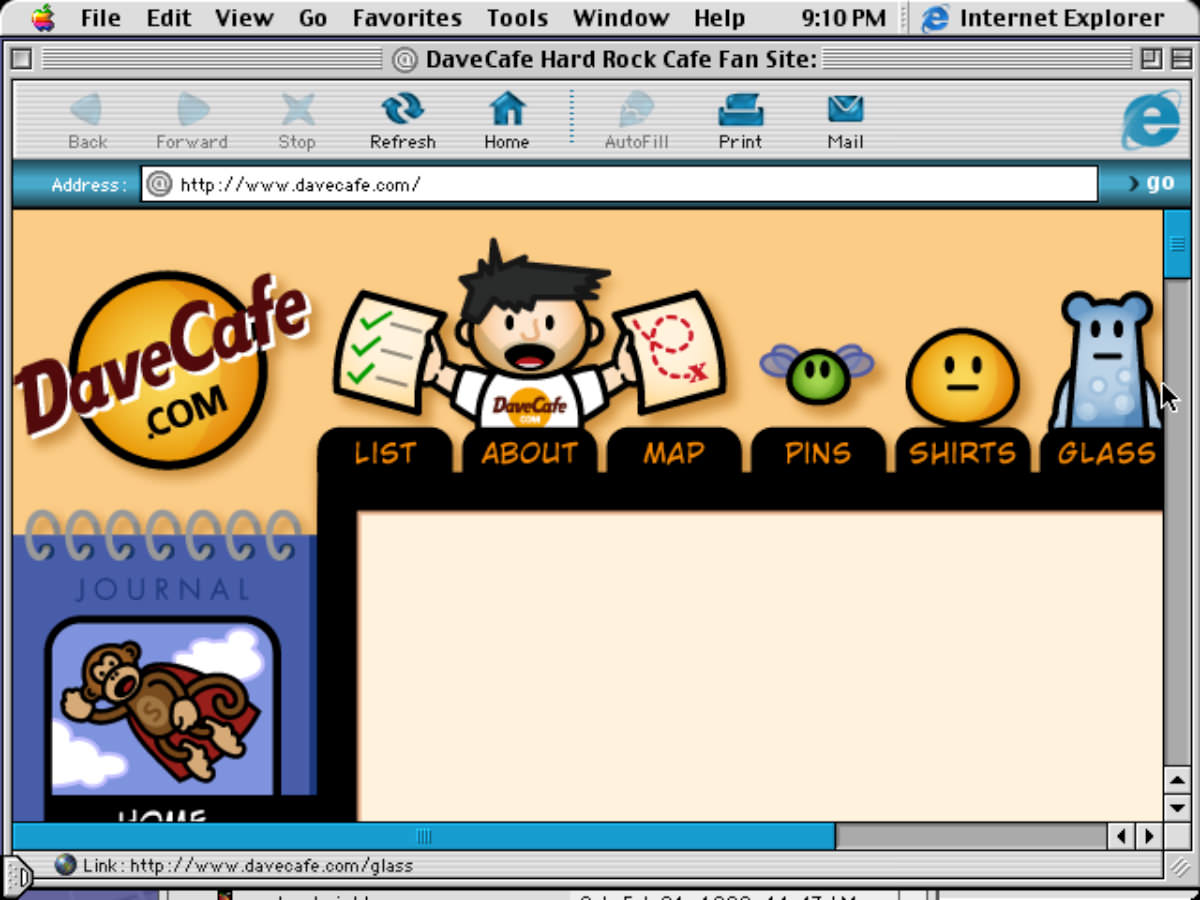 But the display was a bit wonky, with stuff floating way down the page. Which, let's be honest, is not surprising given that I was running Internet Explorer.
But anyway...
Eventually my files were found, I got them transferred to an FTP server, and all was good in the world (after I found out that Stuffit makes a .SIT archive extractor for modern Macs).
And that was the excitement for my Friday.