Posted on April 21st, 2019
The Easter Bunny may be bringing you chocolate and boiled eggs, but something better is in store... because an all new Bullet Sunday starts... now...

• Cathedral. It has been exceedingly difficult to gather my thoughts on the fire at Notre Dame. I've visited it all three times I've been to Paris, and loved it more with each trip. Such architectural wonders are a testament to mankind's accomplishments, and it is filled with sublime artistic treasures...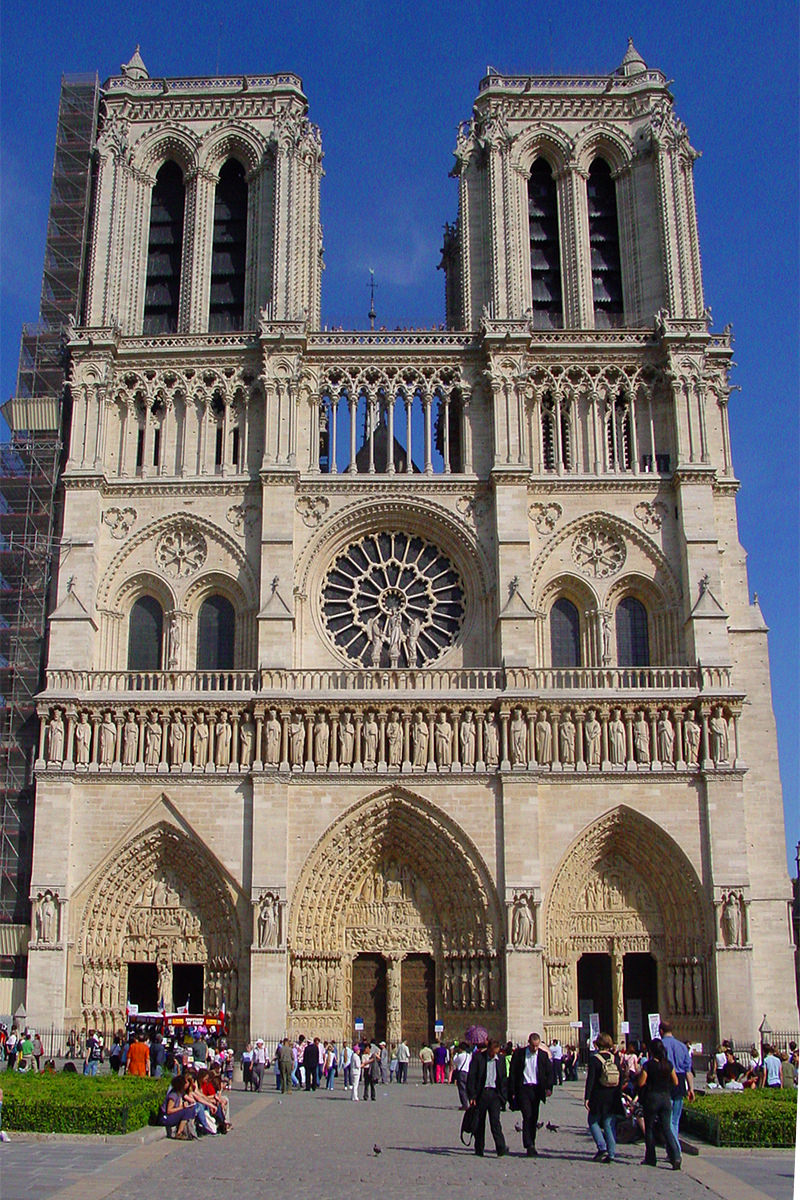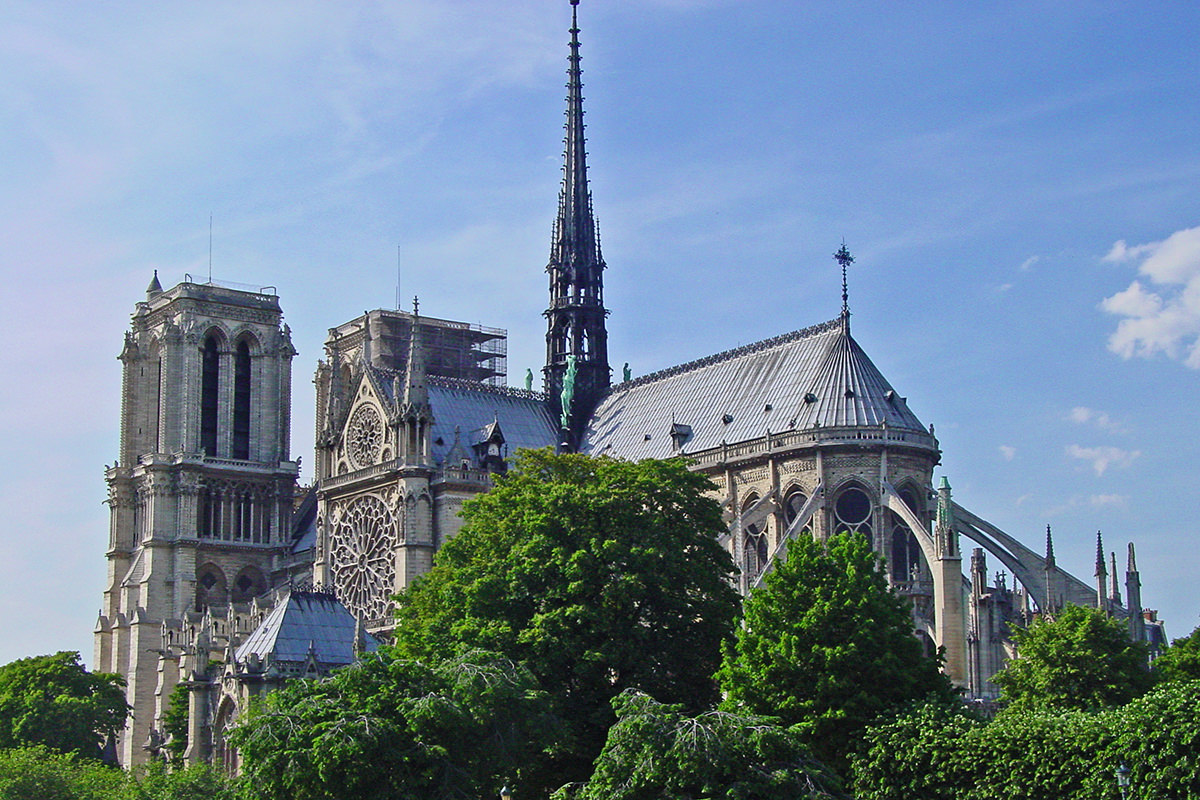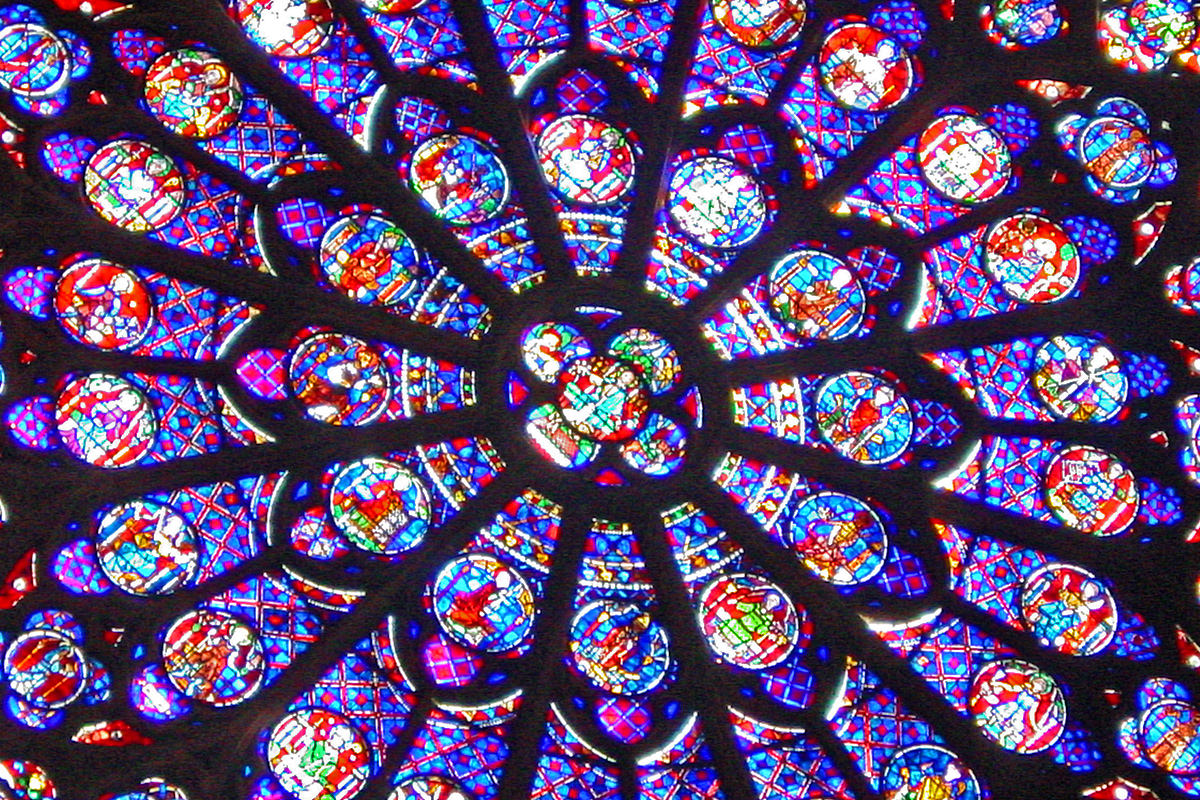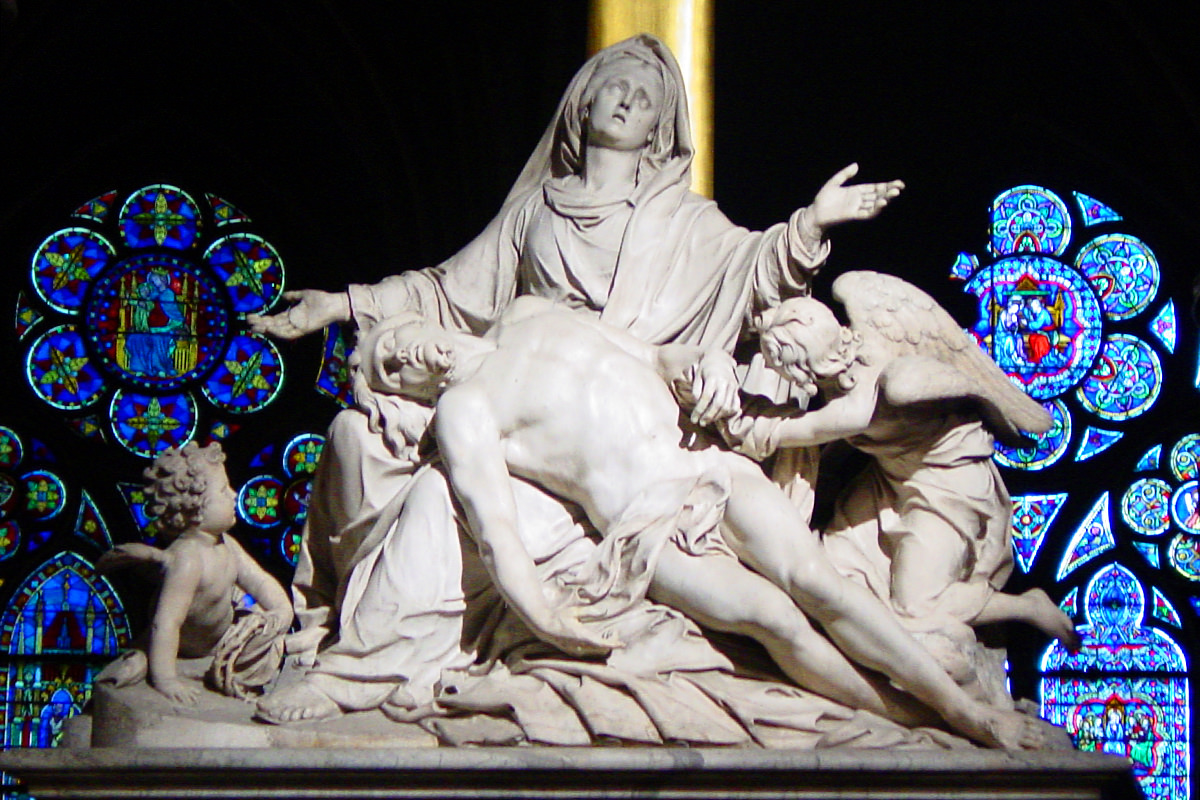 I am relieved that so much of it survived. I am thankful that nobody perished in the flames. I am happy that it can be rebuilt. But I am more than a little disheartened that three Black churches being burned in Louisiana barely made the news while Notre Dame could not be escaped. Yes, three small churches don't have the renown nor the grandeur of one of the most well-known landmarks on the planet, but still... it supports the false narrative that "racism is over" when it's happening around us every day. When something is invisible, people don't care about it. I'm not saying that every incident of racism has to be reported (you'd need dozens 24-hour news channel just to keep up with it all) but three churches being targeted and burned because its parishioners are Black is newsworthy, and people who think "racism is over" need to be reminded that it's not.

• Turkish Delight! While I've been spending time taking care of Jake, I've been running through foreign films on Amazon Prime Streaming. One of the best I've found kinda surprised me with not just how good it was... but with the way it had a bit of an interesting twist to it. Originally titled Kardeşim Benim in its original Turkish, it's listed on Amazon as My Brother (be sure Close Captioning (the CC button) is on)...
If you're not an Amazon Prime subscriber, you can rent it for $3 or purchase it for $6 on iTunes. There's a sequel that was made a couple years ago that looks every bit as good, but I haven't seen it available here in the USA...
Hopefully it gets English subtitles and shows up here soon.

• Dickey! This song is lyrically embarrassing, but the animation and cast of guest voices are pretty great...
Interesting that Lil' Dickey was the one to spearhead something like this, but here we are.

• Oh Boy! I was a bit late to the Garth Ennis comic book The Boys, but found it an interesting and often enjoyable series. Yes, it was filled with gratuitous... well... everything... but in a very good way. When I heard that Amazon Prime was adapting it, I was worried the show would end up being a pale shadow of the source material. Turns out I worried for nothing...
Savage. Needless to say, I'll be tuning into that.

• Trash! Senator Maureen Walsh is fucking garbage from the heart of Redneckistan. She is the one who made an impassioned plea advocating for marriage equality in Washington State because she has a lesbian daughter. We quickly found out that she only cares about marginalized people when they affect her directly, because she subsequently went after trans persons by saying that trans kids invite getting bullied because they intentionally stand out. Now she says that nurses don't deserve workplace protections with guarantees of breaks and time for lunch because they spend most of their time playing cards. Uh huh. Ask any nurse how much time they get to play cards while busting their assess to save lives. Exhaustion breeds mistakes. Do we really want nurses pushed to exhaustion given the job responsibilities they have? Of course not. Which makes Maureen Walsh a fucking dumbass on top of being an asshole. There are few people I regret believing in more than this epic fail...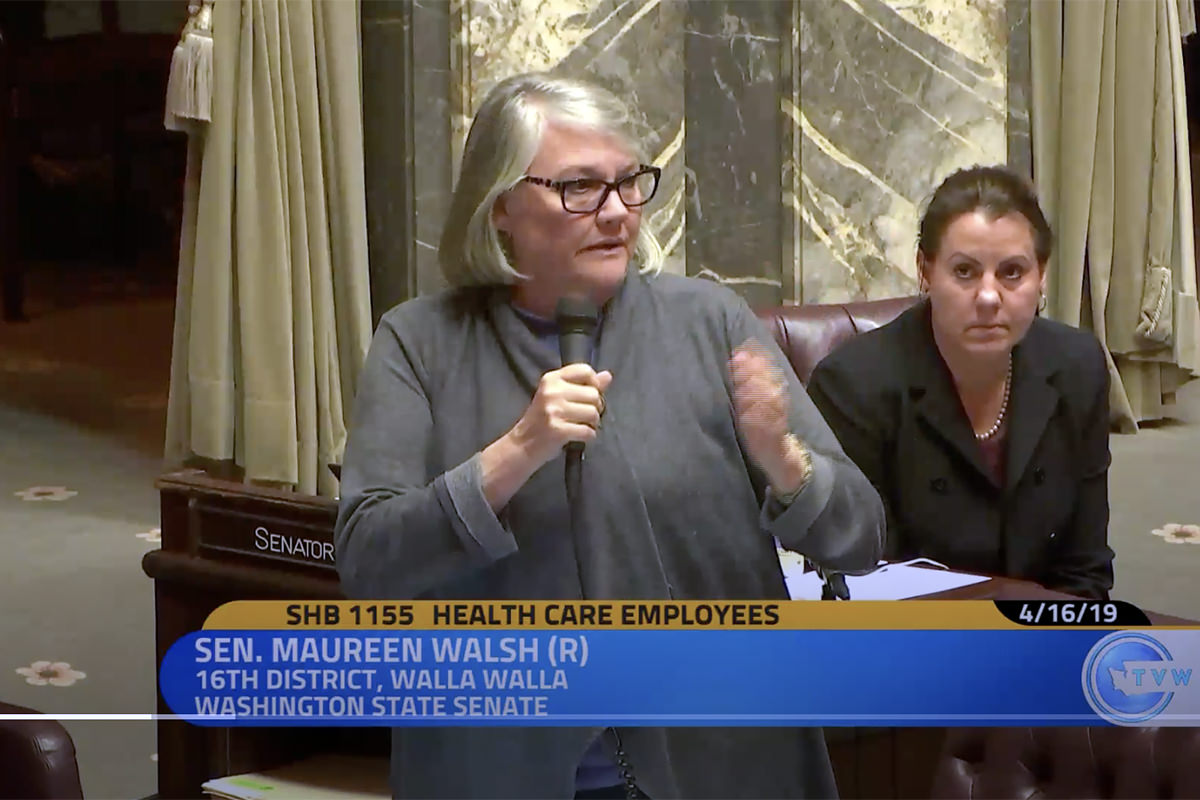 UPDATE: Yes, I do know the context of what she was talking about, it was still way out of line. You can prove your point about critical care hospitals in rural communities without degrading nurses like this. For me the greater context is that Walsh has consistently voted against things like paid sick leave, guaranteed minimum wage, and other laws protecting workers. So, despite her apology or any context, what other conclusion are people supposed to make when she says stuff like this?

• Mueller? Mueller? I have a lot I could say. Maybe I will one day. In the meanwhile...
Pretty much this link right here.
Oh. And this tweet right here...
I laugh my ass off at the idea that the Mueller Report in any way exonerates the president. On the contrary, it positively reeks with all the things that make him an affront to the office he holds and the country which allows him to hold it.
UPDATE: Here we go...

And 'tis time at last for the bullets to be done this fine Easter Sunday.
Posted on December 23rd, 2018

Let the yuletide merriment begin... because an all new Bullet Sunday starts now...

• Chain Me Up! My drive over the mountains this morning took 3 hours and 40 minutes instead of the 2 hours and 15 minutes it usually does. Partly because traffic was insane, but mostly because chains were required and the max speed was 30 mph. You'd think that my frequent drives over the passes would mean that I've had to chain up a lot. But that's not the case. The last time I chained up was over a decade ago because my studless winter tires have been sufficient. Other than slowing things down, the chains themselves are no big deal. I bought these easy-wrap "chains" a few years ago that are crazy simple to apply...
This was the first time I used them and it was a total piece of cake. So much easier than the old-style chains that are a nightmare to apply and ride so rough.

• Google Trips! When I last looked at Google's answer to TripIt, I was not impressed. Now? Pretty darn impressed...
This is an ideal arena for Google to play in, and I'm absolutely going to give it a shot in 2019.

• Ad Man! I do love me a good ad. Especially when it's so wonderfully inclusive as this one...
Way to step it up, Macy's!

• Roxette! After Pretty Woman was on for the hundredth time, I had Alexa play Roxette's Must Have Been Love from the soundtrack. It's a beautiful song and was responsible for my buying the Pretty Woman CD. Much to my surprise, the Must Have Been Love that played was different than the one I was used to, having the lyrics "And it's a hard winter's day" instead of "And it's a hard winter's day"...
At first I thought that they must have changed the line to make it a Christmas song, but it turns out it's the other way around. It was originally a Christmas song and was altered for the Pretty Woman soundtrack. The more you know...

• Super Intelligent! There are some articles that make their way around the internet in cycles. They'll find you. You read them. And then every time they come around you read them again. One of my favorite articles like this is The AI Revolution: The Road to Superintelligence by Wait But Why. It's all at once very exciting and terrifyingly scary.

• Dyson! One of my favorite science fiction concepts has been beautifully imagined by Kurzgesagt...
This is quickly becoming my favorite YouTube channel on the internet.

Happy Christmas Eve Eve, if you celebrate that kind of thing!
Posted on September 2nd, 2018

When is Sunday not Sunday? When Sunday comes before Labor Day! But don't celebrate just yet... because an all new Bullet Sunday starts now...

• Real Problems! Couldn't find my iPhone. So I used Find my iPhone to locate my iPhone only to be told that my iPhone was not responding. So I decided to drive home and see if I left my iPhone at home in a lead vault or something. When I got to my car I found my iPhone baking in the passenger seat. Then my iPhone told me that my iPhone has to cool down before I can use it. Which is fine except then I couldn't remember what I wanted my iPhone for in the first place. Probably everything.

• Channel! I love history. I love smart videos. These two things collide in a brilliant YouTube Channel called Oversimplified...
All their videos are worth watching. You can visit the Oversimplified Channel here.

• New Ocean! Finally got around to watching Ocean's 8. I loved this movie. Not necessarily for the story, which was serviceable and smart (though lacking the abundance of fun of the Clooney flicks)... but for the cast. They made it fun. And stylish. And having it take place at The Met Gala was genius. Really, really hoping for a sequel.
Ocean's Eleven made $451 million on an $85 million budget and got two sequels. Ocean's 8 made $292 on a $70 budget. So it definitely made money... but is it enough money for the studio to greenlight another? Fingers crossed.

• Be Like Coke! The true power of good advertising...
I hope some ad agency is getting a bonus.

• Squatchie! And speaking of amazing advertising, I laughed more than a couple times at this viral marketing brilliance...
I hope some ad agency is getting a bonus.

• Clancey! After a lot of weeks waiting in anticipation for the latest adaptation of Jack Ryan to be released on Amazon Prime, I ended up a little disappointed.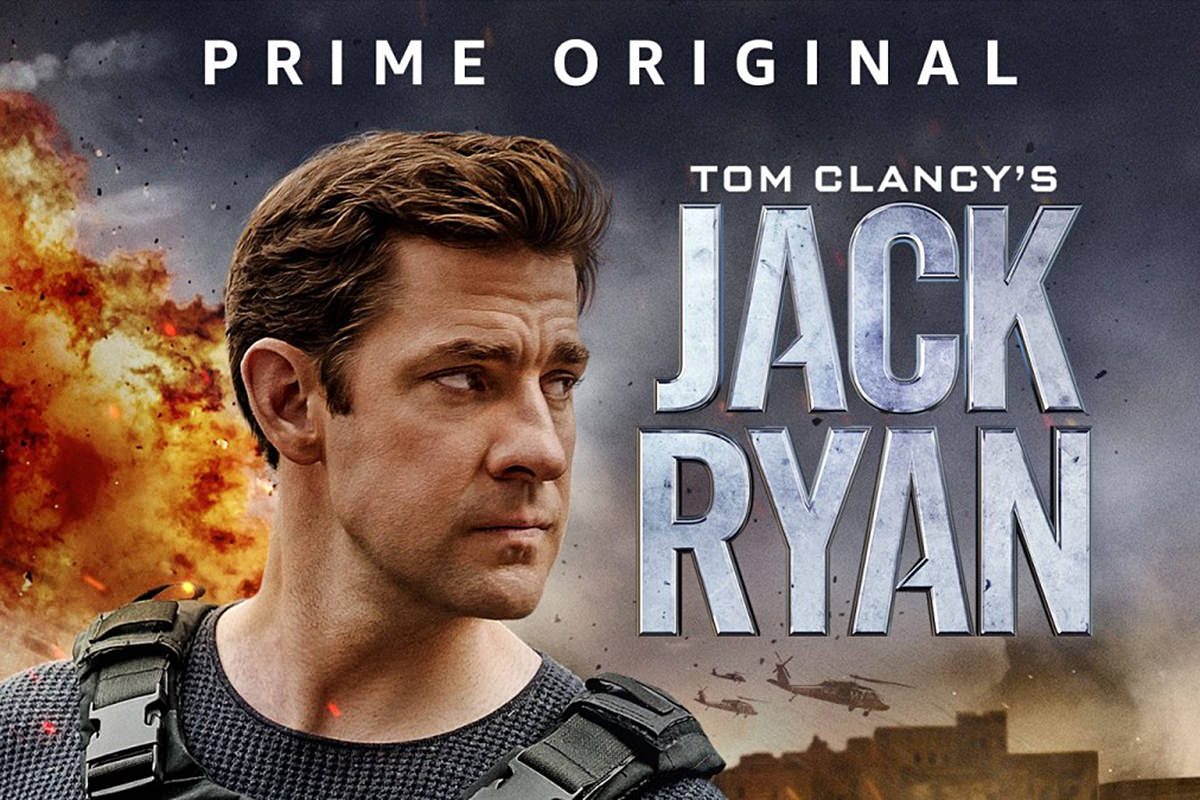 This show has a lot of activity buzzing around too little story. I ended up liking it well enough... but it could have easily been distilled into a much shorter, stronger series with a more disciplined approach to the material. The original movies (namely The Hunt for Red October, Patriot Games, and Clear and Present Danger) showed just how good these stories can be in the right hands. Hopefully the second season (which was greenlit before a single episode aired) will end up having tighter pacing.

And... back to Real Life.
Posted on August 26th, 2018

Time to make the donuts... because an all new Bullet Sunday starts now...

• Mars Investigations! In what can only be described as the best news I've heard all week, Hulu is apparently developing a new 8-episode season of one of my favorite television shows of all time: Veronica Mars...
And now I want to watch both television seasons and the movie for the hundredth time.

• Globalization! Oh how cool. When you zoom out on Google Maps now, it backs into a globe! No more misrepresenting the size of land masses! Africa is now that massive continent it actually is... whereas the US, Europe, and Greenland are proportionally correct!
This is hugely important. The traditional Mercator projection is a grotesque distortion of the world we inhabit...
If you want to play with The True Size of Things... here's a link for you.

• Nothing! Heard Chinatown by Wild Nothing while watching the Netflix Original To All the Boys I've Loved Before (which is excellent) and am now obsessed with it. Such a pretty track...
This track is from their 2010 album Gemini, which sounds like it's straight out of the 80's.

• Expertly Paired Cheese! This. Stuff. Is. AMAZING!!! It's awesome on tacos, but I have been putting it on everything. Eggs. Veggie Sausage. Sandwiches. Even STRAIGHT OUT OF THE BAG. Where has this been all my life?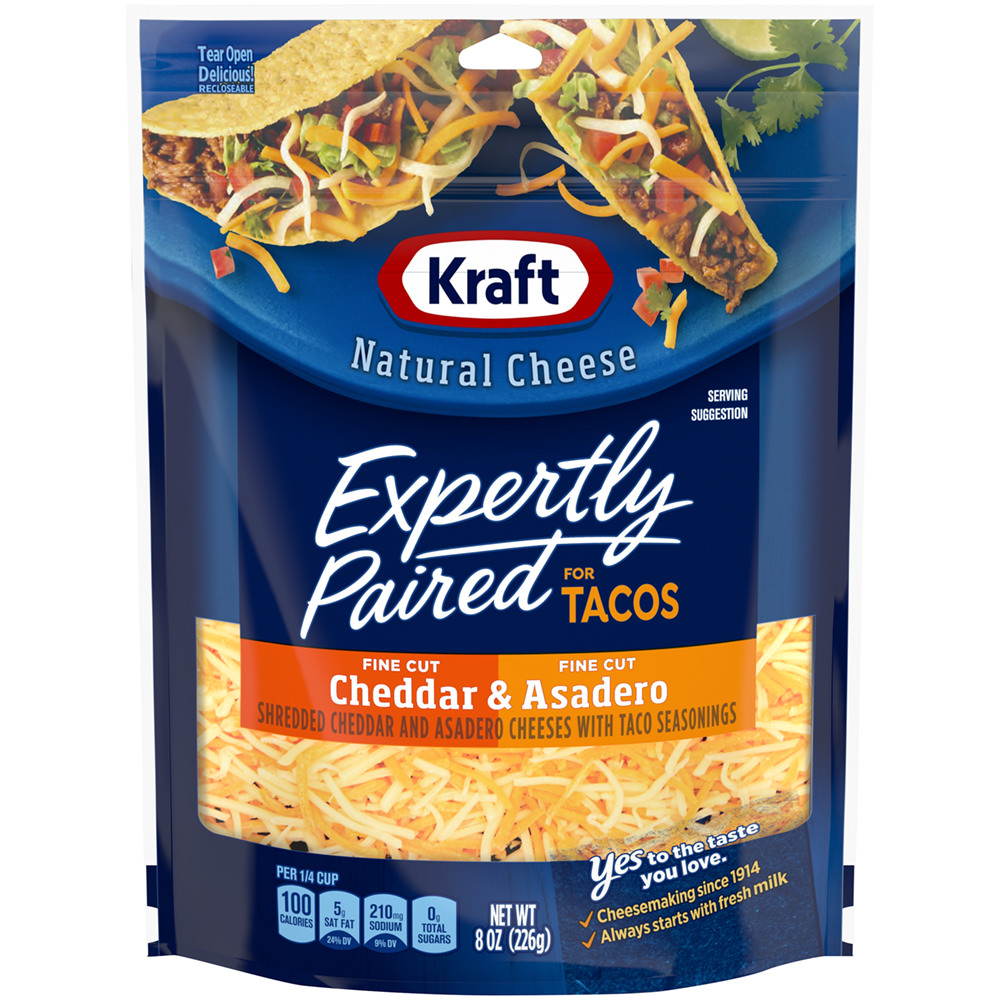 They have a Swiss/Cheddar blend that I'm going to have to try too. Not that I couldn't shred the stuff myself and make my own blends... but convenience!

• Enchanting? I was anxiously awaiting the new Matt Groening series from Netflix: Disenchantment. From the looks of things, I was guessing it was Game of Thrones meets The Simpsons...
This week it was finally released and I binged the entire series. It was... okay? The background art is beautiful and full of sight-gags that had me pausing my DVR more often than I care to admit. But the story? It's entertaining. But the funny did not come as often as I was expecting. Every episode seemed a little... slow. Even so, it was clever enough to keep me watching. I was more than a little upset that they ended on a cliffhanger. What if there's no second season to conclude it? Oh well. Wouldn't be the first time a show left me hanging because it was canceled.

And... that'll have to be enough bullets for today. See you next Sunday!
Posted on April 29th, 2018

An abundance of sunshine is headed your way... because an all new Bullet Sunday starts... now...

• Gnats! I don't live in the South. But this video made me LOL because most every year gnats show up for three or four days here and it's exactly this...
Another thing that came my way that got me to thinking is this story link, which is exactly the kind of thing you want to be thinking about since mid-term elections are seven months away.

• Four-Twenty Day! This is seriously funnier than most stand up specials I've seen...
Dayam!

• WHCD! This year they had another Daily Show corespondent host the White House Correspondence Dinner, Michelle Wolf. In my humble opinion, it was a less than stellar performance. Not because the things she said weren't truthful or relevant... I think she hit the right notes there... but because her humor wasn't landing. Skewering people is fine, that's what the dinner is for. But you have to make it sound more lighthearted than just being mean. I think back to Hasan Minhaj's brilliant commentary last year where he totally killed it without going vile, and feel that's a better take on how to do it...
Of course, everybody pales when compared to the absolute master of the White House Correpondence Dinner... President Obama...
Too good to be true in so many ways.

• Good Medicine! Then again, no fancy dinner can compare to a solid dose of truth delivered in desperate times...
This is where we are. The current administration is doing nothing to fix anything.

• Faux Friends! As for the actually president of these United States of America? Still unhinged, completely detached from reality, and bat-shit insane...
I have no idea... none... how anybody supports this deranged shit show.

• New Twins! It's no secret that one of my favorite bands of all time is the Thompson Twins. Which is why it's no surprise that I was thrilled when the group's front-man, Tom Bailey, started touring again. And now? New music!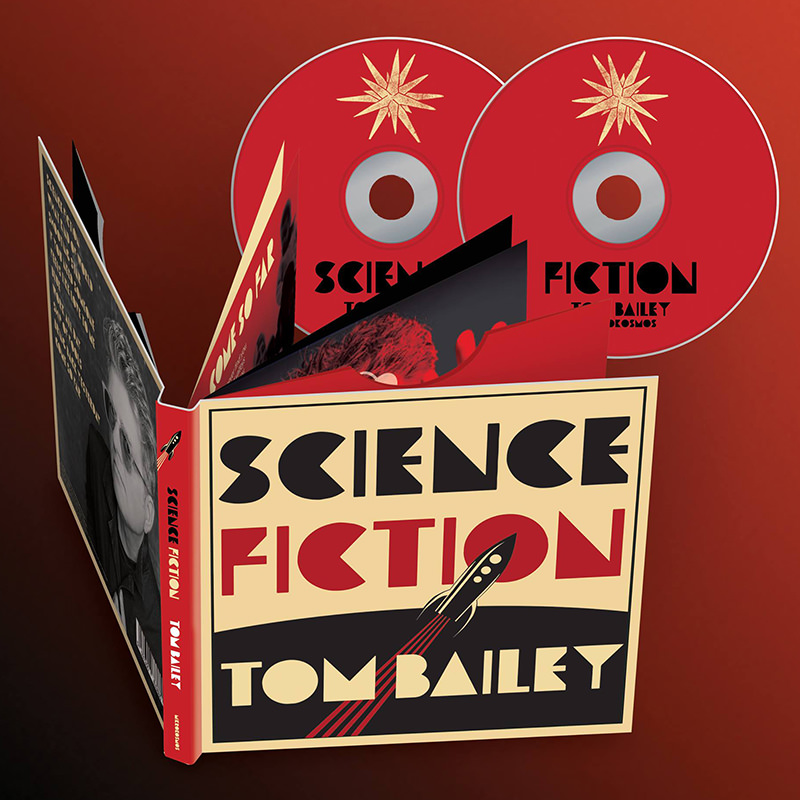 If you want to support his efforts (which will hopefully be more like a new Thompson's Twins album than anything radically different), you can head over to his page on Pledge Music.

Until next week, just keep swimming...
Posted on November 26th, 2017

This may be the last Bullet Sunday you're going to see for a while (depending what my internet is like in Argentina), so indulge yourself in an all new Bullet Sunday, which starts... now...

• Save It! I have spoken out a lot on this blog about net neutrality and how crucial it is to the free and open internet we all enjoy. Most Americans agree. Every time killing it is brought up, there's a huge backlash and the FCC backs down. But our current government doesn't give a flying fuck about honoring the wishes of its citizens, nor does it care about selling out the internet and fucking us over. All Trump & Co give a shit about is stripping power and liberty from the people and giving that power to big business so the rich get richer and have more control over our lives. And so... prepare yourself for the end of the internet as we know it. I don't wish harm upon any living thing... but I sincerely hope that FCC Chairman Ajit Pai is repaid in spades for the evil he does.

• Dogs! Back before I was headed to Africa, I Googled for photography tips and was introduced to Will Burrard-Lucas. He is a nature photographer unlike any other, and the shots he gets are mind-blowing. Getting to actually meet him on my upcoming photographic expedition will be a real honor. One of his most recent posts was of African wild dogs photographed in South Luangwa National Park, Zambia. It's incredible...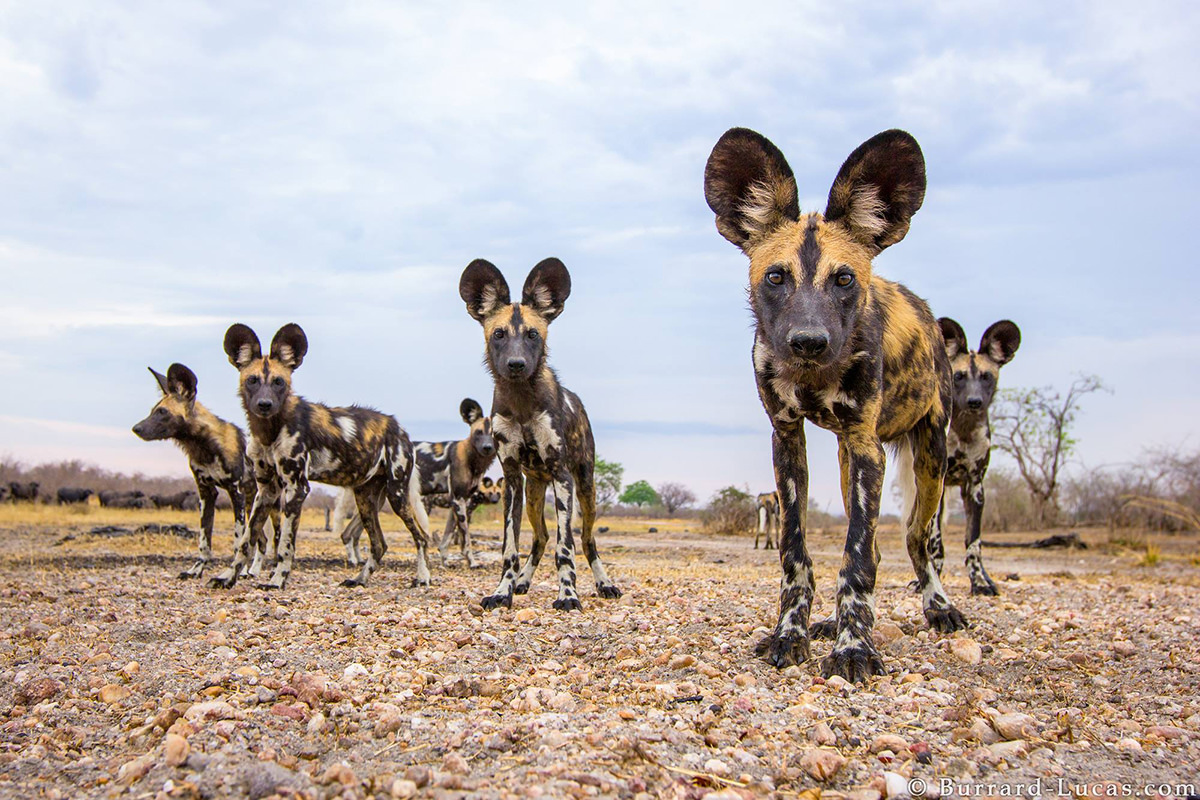 I was beyond lucky that I got to see these dogs in the wild when I was in Zimbabwe. My driver told me that his previous charges were a documentary film crew that searched for these beautiful pups for two weeks and didn't get to see a single one of them.

• Save It! Hey FOX "News"... stuff gets distorted on a curved reflective surface... YOU UNBELIEVABLE FUCKING PIECES OF IGNORANT SHIT!!! Fuck you sideways forever for propagating this bullshit...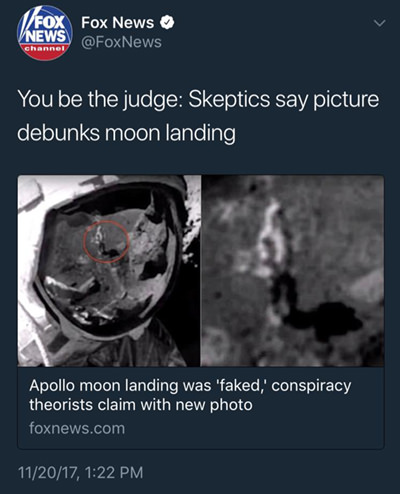 There are people saying that this is "conclusive proof" that we never went to the moon because it's not just an astronaut's reflection in the curved surface of a helmet... it's a stagehand on the "set" from when it was being faked here on earth. Just when I think that FOX "News" couldn't possibly be a bigger pile of shit, here it is. No wonder people who trust FOX "News" and use it as their only source are as stupid as a box of fucking rocks.

• 73! Vogue's 73 Questions videos are some of my favorite things on YouTube. Yes, it's staged and rehearsed, but you do get to know some nifty facts about interesting famous people. My hands-down favorite is Lupita Nyong'o...
And today I found out that Aziz Ansari has one!
And, of course, you can't watch the Vogue 73 Question videos unless you bask in the glory that is Vogue editor-in-chief Anna Wintour...

• Vera! I wouldn't watch Touched by an Angel... but Della Reese will always be "Vera" from Harlem Nights to me. I love that character as much as I could possibly love any movie character, and it was ALL thanks to Della...
Rest in Peace, Miss Reese... you will be missed.

• Crisis! Holy crap...
I'm more excited for this than I am to see Justice League. For the hundredth time... put the people in charge of the TV DC Universe in charge of the Cinematic DC Universe! The mind boggles at the possibility of what they could do with a big-screen budget given the amazing stuff they come up with for television every week.

• Family Values! It's like fucking clockwork. Some asshole is always getting caught with his dick in a place he tells OTHER PEOPLE they can't put their dick into. Any time I see some rabid homophobe ranting against homosexuality, I just assume it's because they're overcompensating. 90% of the time, it's true. Case in point... "State legislator Wes Goodman (Republican, obviously) has resigned after admitting he was busted having sex with a man in his office. The married conservative Ohio state lawmaker was known for his anti-LGBTQ stances." Because of course he was. Aren't they always? Hypocritical bullshit like this is getting so very tired.

• Quo! And, lastly, I leave you with the hellish buttfuckery that's become our status quo...

Time to start packing...
Tags:
Bullet Sunday
,
Comic Books
,
Dumbassery
,
FOX News
,
Liberal Redneck
,
Net Neutrality
,
Photography
,
Pig-Fucking Assholes
,
Politics
,
Supergirl
,
The Flash
,
Videos
Categories:
Bullet Sunday 2017
,
News – Politics 2017
,
Photography 2017
,
Travel 2017
—
Click To It:
Permalink
—
0 Comments: Click To Add Yours!
Posted on February 22nd, 2017

Katy Perry has a catchy catalog of hits which she supports with a variety of excellent music videos. She's an artist of talent and vision, and I've always respected her for the visual "world" she creates, even though I've not always been a fan of her music.
Her latest video for Chained to the Rhythm has just been released, and my estimation of her has ticked up a notch.
Yes, it's unnecessarily complex in spots for a pop song, but I do like it... and the video is amazing. On the surface it's all clever eye candy... but there's some depth there.
And a message...
Good luck getting that hook out of your head. It's been stuck in mine all day.
You're welcome.
UPDATE: KAty performed the song at The Brits and it was pretty spectacular...
A lot of work went into that performance!
Posted on December 25th, 2016

Hoping you're having a Happy Christmas if you're into that kind of thing, because an all new Bullet Sunday starts... now...

• Faith. I was saddened to hear that yet another of my pop artist favorites from the 80's had passed away... this time George Michael. As half of the duo WHAM!, and later a solo artist, he had an entire catalog of hits that influenced a generation of musical artists and pop culture at large...
Rest in peace, sir. Your music will live on and on.

• LIVE FROM NEW YORK! I've watched this behind-the-scenes video three times now. Absolutely fascinating how Saturday Night Live can time things down to the wire like this on a live show...
I wish SNL would release more of these. Sometimes, they would be more entertaining than the actual show.

• BROWN BEAR, BROWN BEAR! This is epic...
This guy should totally do audio books.

• IT'S NOT MINE! For those who think I'm paranoid for having two complete camera security systems at my house... I give you this IMGUR thread about a guy who found that somebody was living in his home while he was at work. Holy. Crap.

• The 1947. I always love behind-the-scenes videos of manufacturing processes and this one from my favorite ball-cap manufacturer, '47 Brand, is pretty slick...
A lot of work goes into creating a great cap!

• The 1975. And now, for the best Christmas present of all, here's The 1975's full concert from The O2 in London. Don't know how long they'll keep it posted, so enjoy it while it lasts...
Amazing. And the only contender for my favorite album of 2016.

Here's ho ho hoping Santa treats you kindly tonight.