Posted on October 7th, 2018

Home again and all is well... because an all new Bullet Sunday starts now...

• Homeward. And, just like that, Hawaii is over for me. I would have liked to have stayed another couple days to hang out with my friends and relax but, alas, I've got a cat back home that is undoubtedly really, really anxious to get out of the hospital. I did get bumped to First Class, which is kinda like a vacation. A vacation with a bowl of warm nuts...
The last time I came to Hawaii for fun was when I managed to tack a few days on the back-side of a work trip in 2011. The four times since then were all work all the time. And while I wouldn't have missed this wedding in Oahu for anything, coming to photograph an event is still work!

• Salmon. I have been this close to flying Alaska Airlines' Salmon-Thirty-Salmon too many times to count. But I'm always a gate or two away. Like today...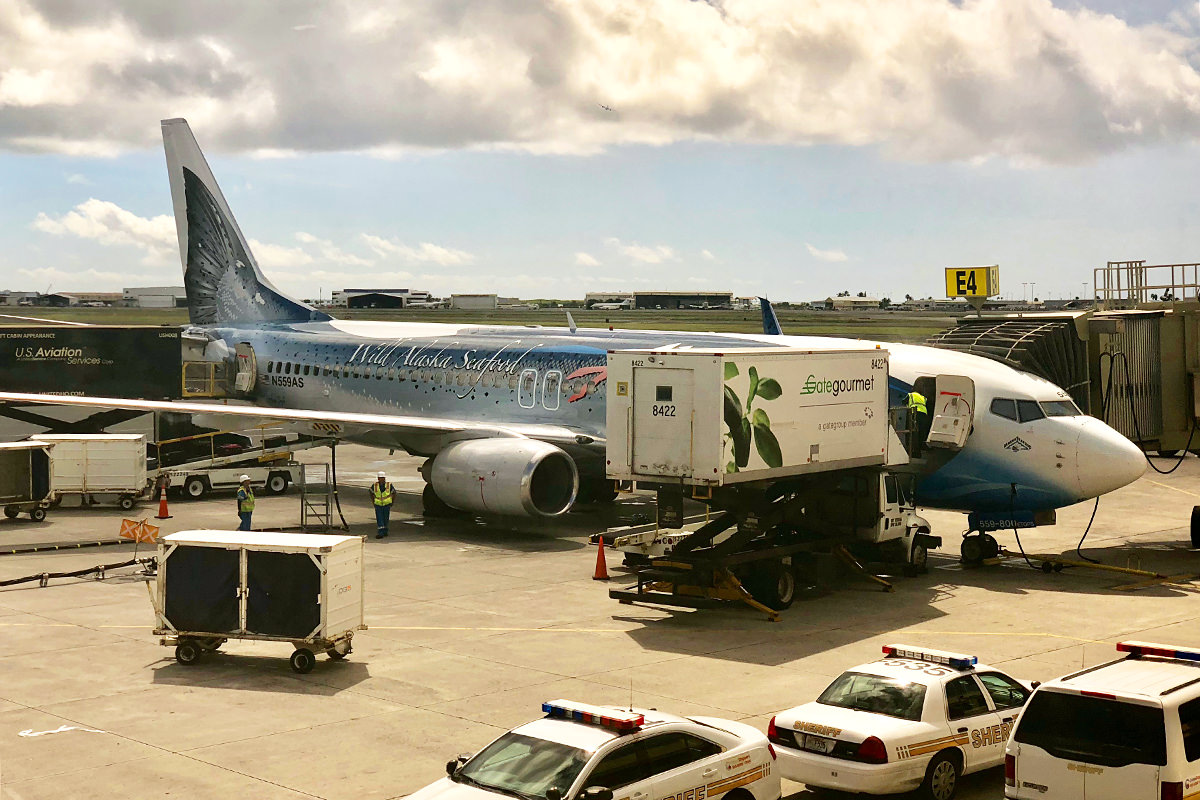 It's not every day you get to fly in a plane painted to look like a big fish... and, alas, today is not my day either.

• Simon. On my trip to Honolulu on Friday I saw the available movies I hadn't seen (Tomb Raider, yawn... Won't You Be My Neighbor, awesome... and Blockers, surprisingly watchable) and so on my trip back I watched movies I enjoyed that I've already seen... Deadpool 2 and The Disaster Artist... and also Love, Simon...
This movie is so amazingly good (despite a rough start to the third act) and has an ending that's ten tons of wonderful. I've seen it three times now, and one thing continues to stand out... the casting on this film is phenomenal. Not just the main characters, but supporting roles as well. In particular, Josh Duhamel and Jennifer Garner as Simon's parents. I knew Garner could pull off the emotional weight... but Josh Duhamel?!? And yet...
And that clip has been edited down from the original scene.
The first coming-of-age-love-story with a gay lead character from a major studio was going to be a landmark film regardless of how good it was. Or how terrible. The fact that Love, Simon turned out to be something great is just icing on the cake. One can only hope that more films like this entering mainstream culture becomes a step towards more acceptance and less bullying in our schools. Because isn't high school hard enough?

• Haerts. In addition to being one of the sweetest, most charming, funny, genuine films in recent memory, Love, Simon has a great soundtrack. It was especially awesome that Wings by Haerts got a snippet into the movie. It's such an amazing song...
And now I'm addicted to it all over again.

• Photography. It didn't actually rain on the wedding yesterday, which was nice. A lot easier to shoot photos when you're not soaking wet. The problem was my poor back, which was in spasm the entire day. I was eating muscle relaxers like candy in an attempt to keep being able to move. The good news is that the photos turned out pretty good. Not so much because of my talent as a photographer, but because the bride and groom are phenomenally good-looking... and patient.
And... despite my not being a professional photographer (and especially not a wedding photographer), this was my sixth wedding shoot. No idea how this keeps happening to me.

• Home. Jenny meowed when I walked through the door. Meowed after me when I rolled my bag in. Meowed after me when I went to the bathroom. Meowed after me when when I went upstairs. Meowed after me when got undressed. Meowed after me when I got in bed. She did not stop. "Sheesh. I am sorry I had to leave you all alone! Are you going to calm down if I can bring your brother home tomorrow?!?"
Such a sweetheart. I hope that Jake and Jenny's reunion goes well.

And... I turn into a pumpkin at midnight, so... much aloha.
Posted on October 6th, 2018

Flying to Hawaii for just one day would be depressing if I didn't already have to do it all the time for work. As it were, I'm accustomed to flying across half the Pacific Ocean, spending a day working, then turning around and flying back.
Oh well.
Yesterday at the rehearsal ended up being a pleasant enough day in paradise...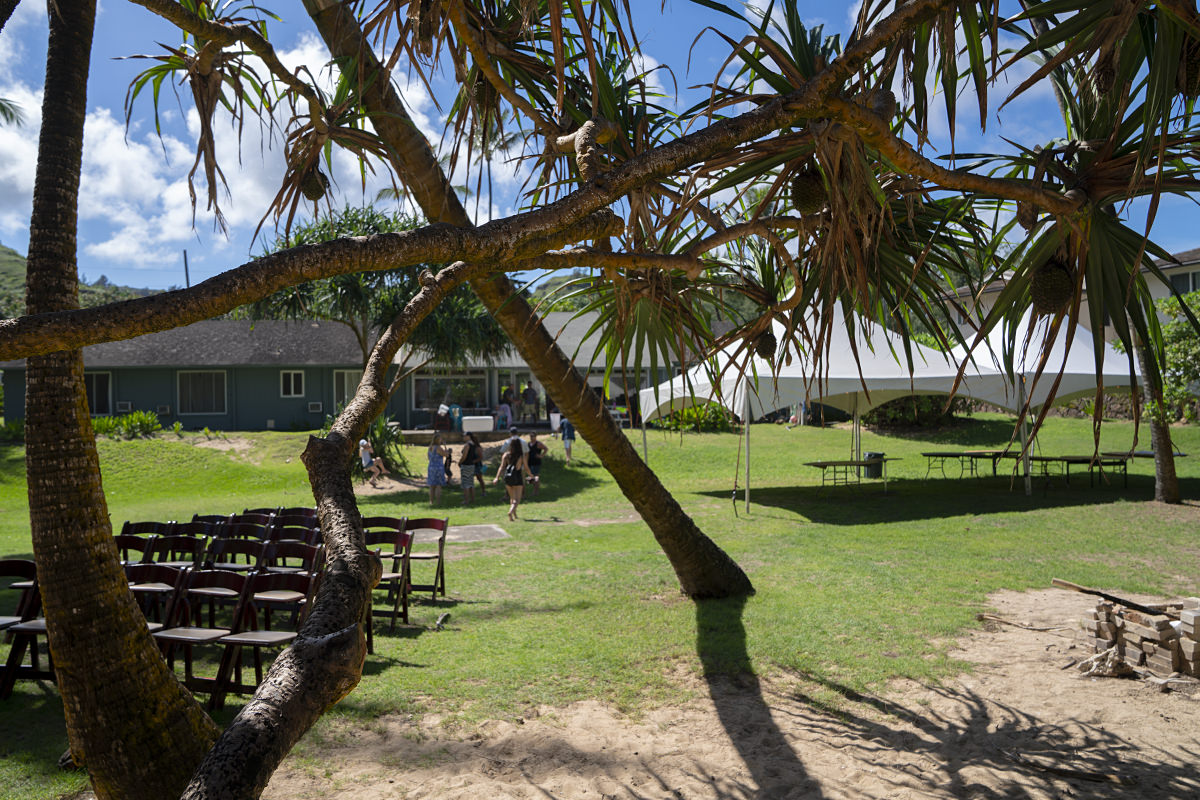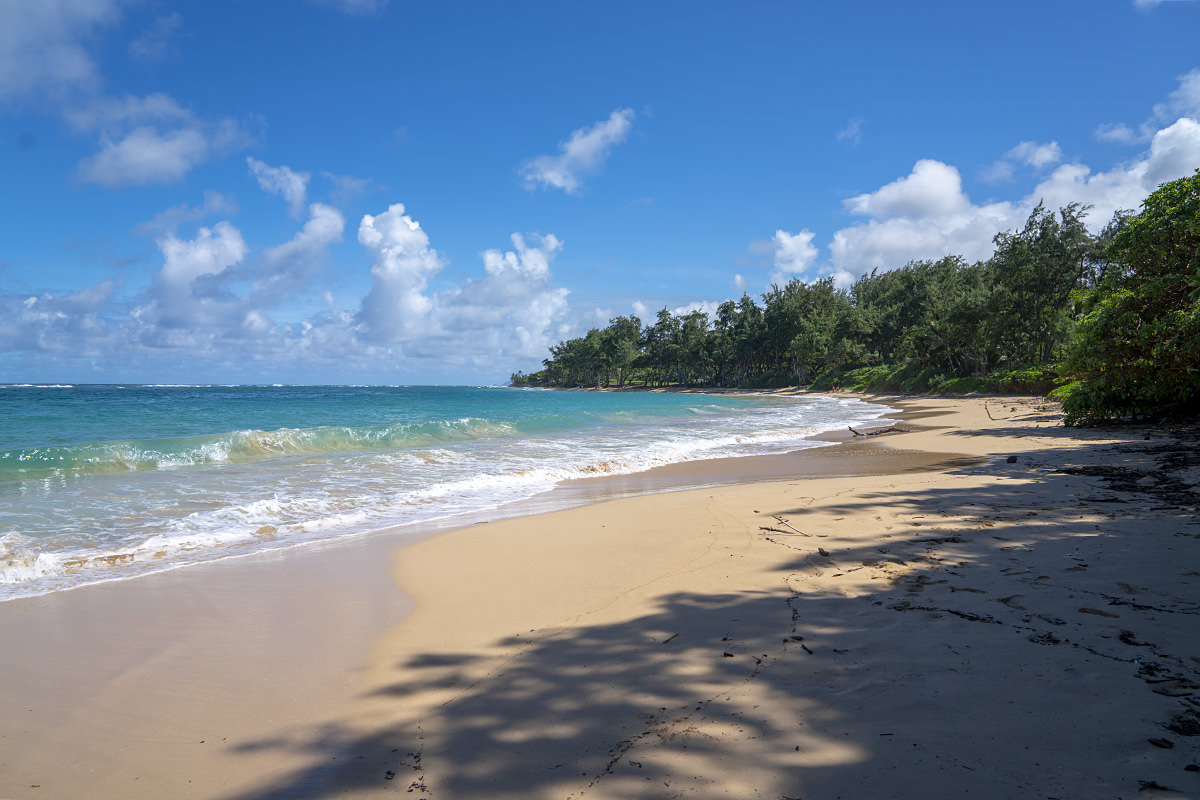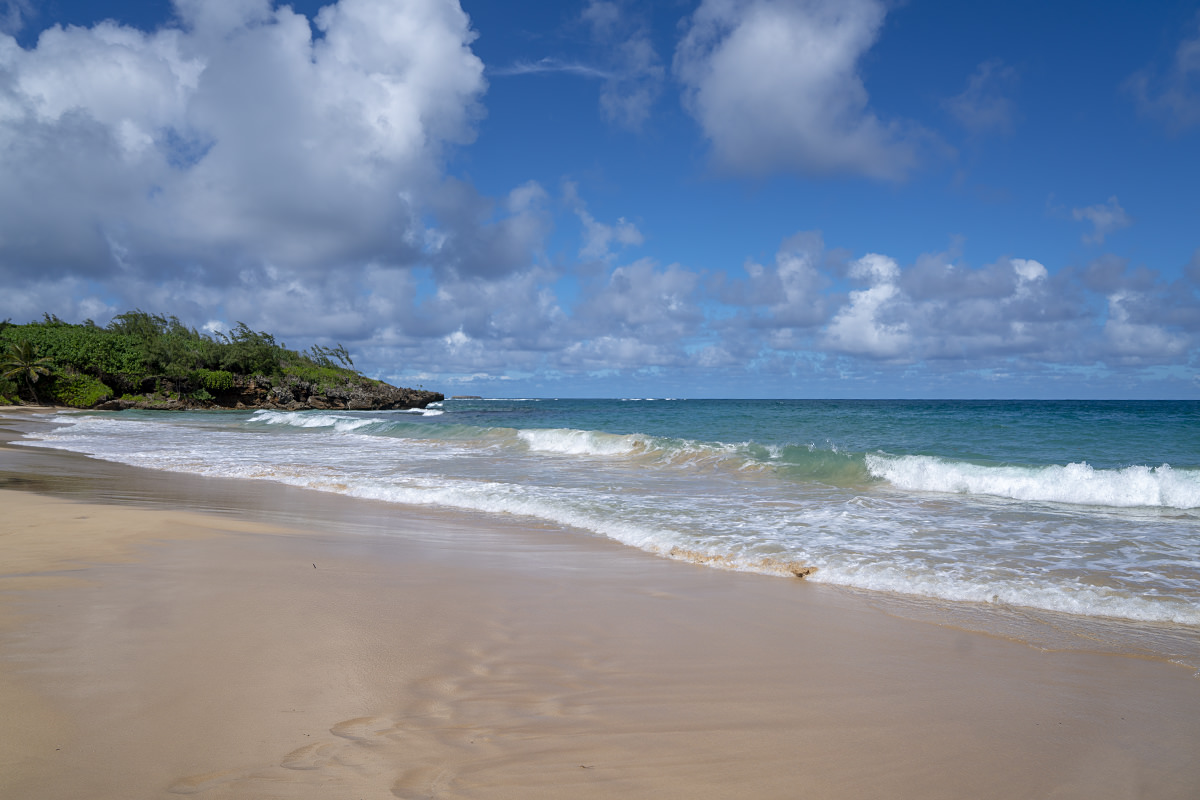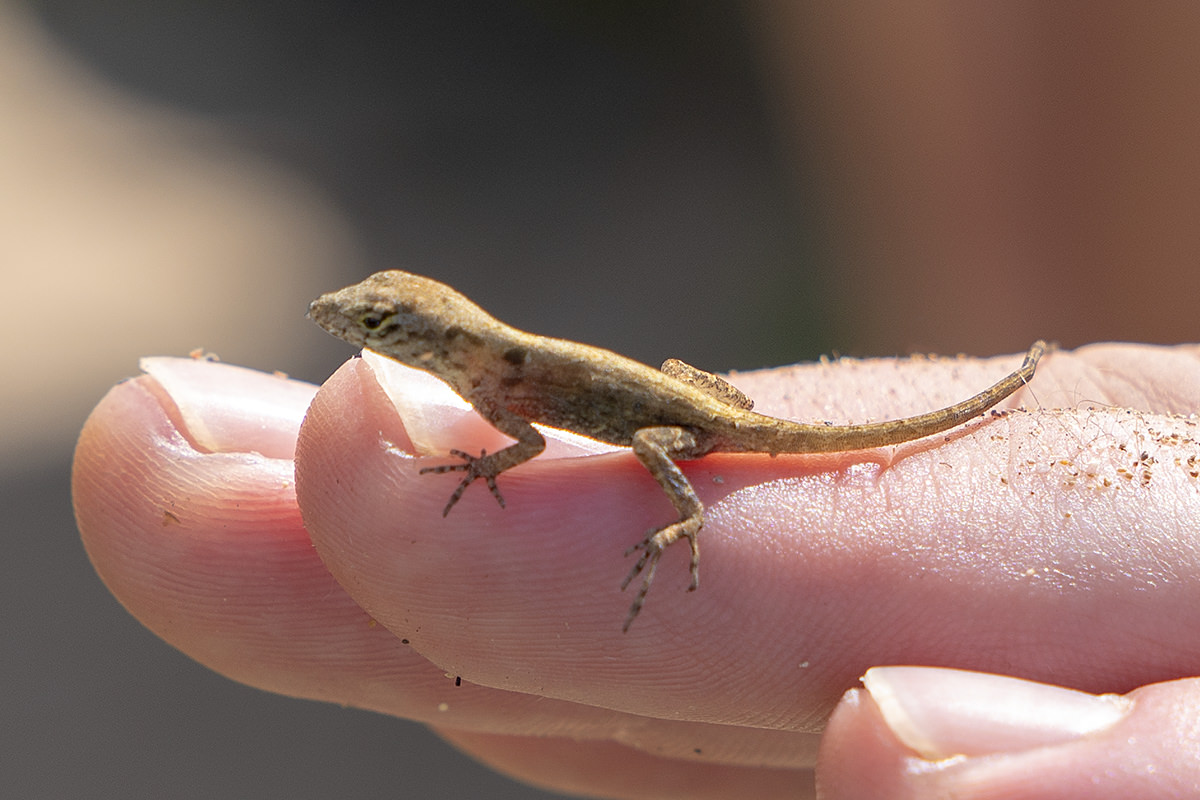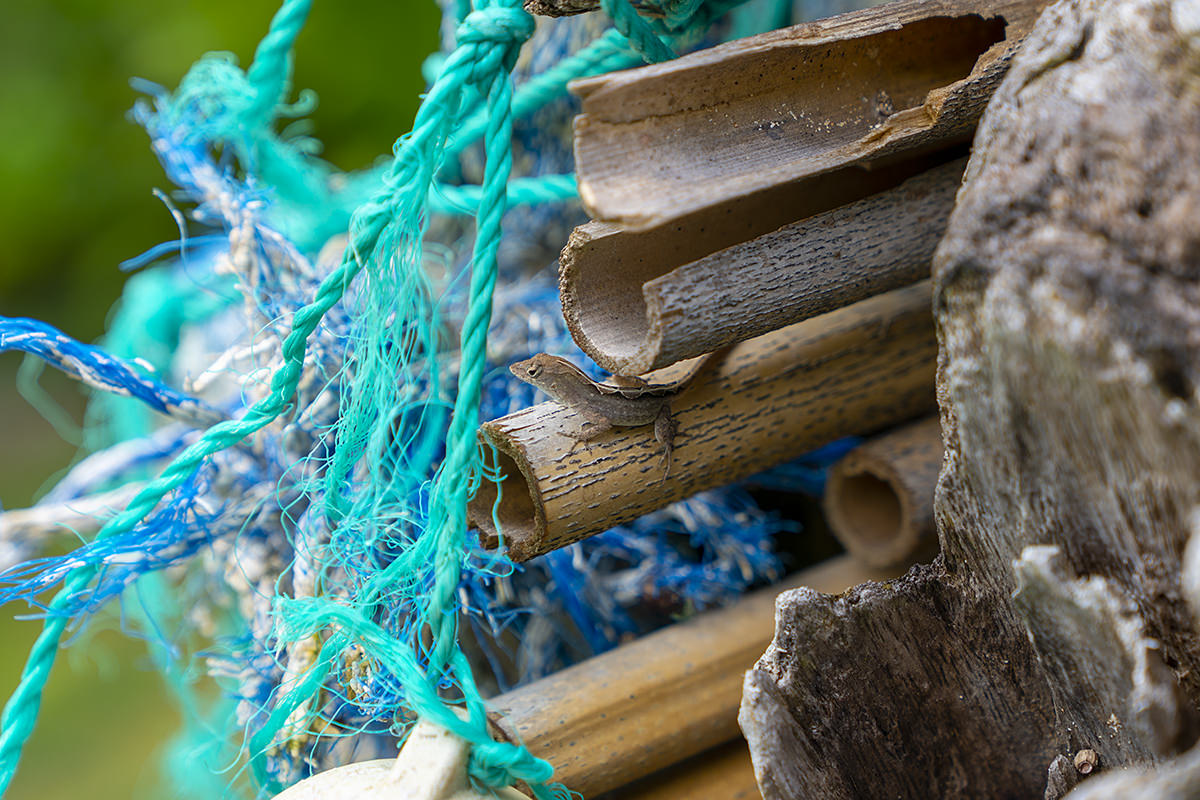 But today? On the day that I'm photographing a wedding? Looks like rain.
And here we go...
Hope my back can hold up for the next twelve hours!
Posted on October 5th, 2018

After spending some quality time with Jenny, I said my goodbyes and walked out the door shortly before 4am. That's an hour earlier than I would usually leave, but it's almost impossible to find out what the hell is going on with road work... road closures... road detours... and other road-related crap, so better safe than sorry. Maybe one day our State will have current and accurate information available that's easy to get to... but that's not now.
Turns out my drive was completely without incident, which meant I arrived 3-1/2 hours early. Just as a different flight to Honolulu was boarding. They had room for me in Premium Class, and so...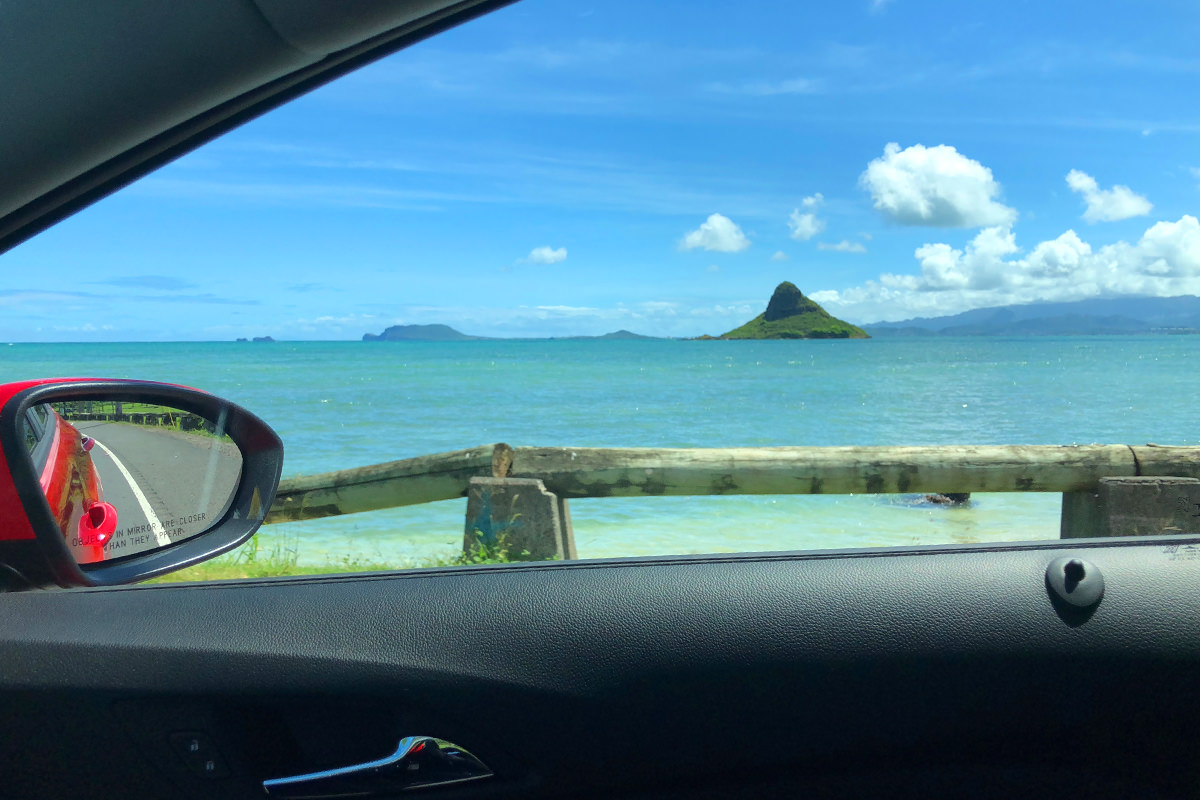 Oahu's beautiful North Shore awaits.
Posted on September 16th, 2018

Fall has arrived and warm Summer days are over, but all is not lost... because an all new Bullet Sunday starts now...

• Dark! Whilst looking for something new to watch on Netflix I happened upon Dark Tourist. The show was a bit meh until the fourth episode when host David Farrier visited Turkmenistan. Holy shit. If not for North Korea, this would be the most bizarre restricted country on earth! Even if you don't want to watch the show you owe it to yourself to at least watch the animated intro, which is fantastic...
And here's the trailer for the actual show...
If you're bored and like off-the-grid travel, Dark Tourist is worth checking out!

• Tourist! And speaking of travel...
It's funny because it's true.

• Tammy! And speaking of things that are funny because they're true...
Classic Redneck Tammy!

• Solo! It's difficult to sort through my feeling on a movie which was essentially two hours of Easter eggs. Most likely because this ended up being both a blessing and a curse. A blessing because it firmly entrenches the film in the Star Wars universe. A curse because you spend the entire film going "So that's why that happens" and "So that's how that started." Fun as this was, it was a bit distracting. And not in a good way...
The story was actually kind of good, and having it constantly being interrupted with made for a bit of a slog. Even so, it's a beautiful film to look at. It has a great cast. The special effects and sound design are incredible and the action sequences are well-constructed. I just wish it had more of an imagination about it and broke new ground to keep moving the Star Wars Universe forward. Instead it's more of the same. Which puts it in the middle of the pack of Star Wars movies for me...
I was hoping for a bit more, but still liked it quite a lot. I wish I had seen it in a really good theater, but I bought into the rumors that Alden Ehrenreich was so terrible that he required an acting coach and the movie was going to be terrible. But he was terrific as Han Solo. Guess that's what I get for believing internet rumors.

• Caught! You know how you happen across a video and it's pretty great and you want to see more so you click over to YouTube to see what else there is? Yeah... this started it all...
Adorable. Wouldn't it be wonderful if all judges were like this instead of megalomaniac assholes? If you want to fall down a YouTube rabbit hole of entertaining videos, the Caught in Providence channel is worth a look!

• Heart! Ooh! The latest book from Thrice Publishing is out! This wonderful tale of growing up in Ireland from longtime Thrice Fiction contributor James Claffey is a perfect add to your Fall reading list, and is now in-stock at Amazon with Free 2-Day Shipping for Amazon Prime members!

And that's a wrap. Have a great week!
Posted on September 11th, 2018

As I said last year, pretty much all I have left to say on the subject of 9/11 can be found here. Now that my mom is gone, that's even more true since it's her story too. And so I'll just be linking to that entry from here on out when it comes time to remember the tragedy of the terrorist attacks.
Except...
When I was going through my mom's stuff last month I found this...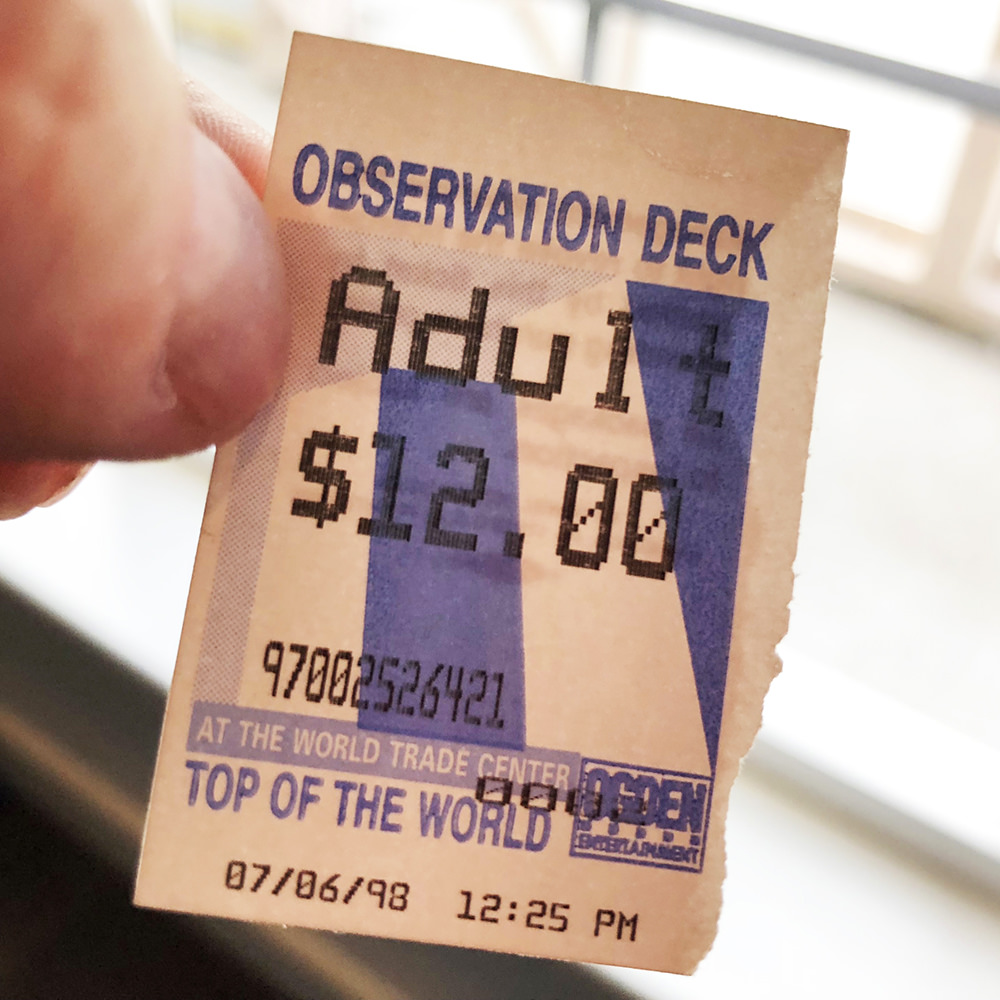 She saved her ticket stub from when I took her up the "Top of the World" at The World Trade Center on that day.
Mom saved a lot of stuff from our travels. Tons of stuff. I'm finding things like matchbooks and coasters from restaurants to brochures and pamphlets of activities we did to receipts and ticket stubs like this one. I had asked her why she'd want to save all this kind of stuff and she'd explain that it was just souvenirs. One day she thought she'd want to look back and remember all the things we did when she was too old to travel any more.
It's sad that she never got that chance. But kinda cool that she was so busy visiting new places that she never had time to look back on old travels while she was alive. Well, except for the photo books I made her. She'd look at those often. Many times while showing them to other people. Where the first words out of her mouth would be "Are your hands clean?"
Funny how I didn't start out as much of a picture-taker, but the books kept getting thicker and thicker as I was taking more and more photos. There's no book for 2006 because I helped her buy a car instead of taking her on vacation that year. I think I ended up taking her with me on a work trip to San Francisco or something, but it wasn't the same.
One of these days I really need to look at these again. And create a book for all the miscellaneous trips we took from 1994 to 2001 that I never got around to. Most of these I haven't opened in years. And one of them I can't find. Her book from Cambodia and Laos (Southeast Asia Vol. 2) has gone missing.
Even if I don't find it, I'm sure there's a matchbook from Cambodia around here somewhere.
Posted on July 28th, 2018

And so my work ended two days early. I can either...
A) Take two days off, get some much-needed down-time and disappear... or...
B) Get an earlier flight home so I can see my cats.
What to do? What to do? What to do?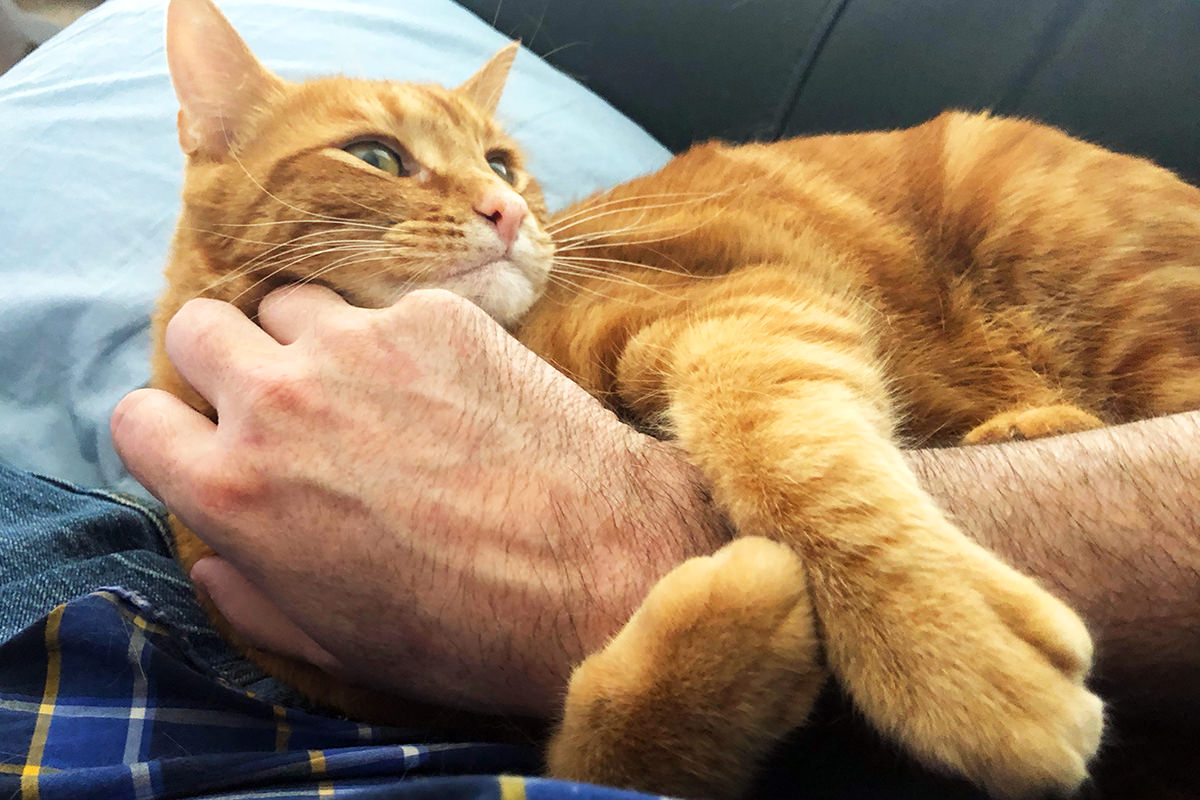 I'll have to think on that and get back to you...
Posted on July 27th, 2018

Breakfast was leftover pizza. Lunch... was also leftover pizza. For dinner there was no more leftovers to be had, so I decided I'd wait 3 or 4 hours, put down my laptop, and venture out for a late supper. But then I heard thunder booming around 4:00, and decided I would rush out to eat before a torrential flood of rain unleashed like it did yesterday.
Dinner was uneventful... thank heavens.
The walk back from dinner? Mostly uneventful...
• There was a scuffle in the parking lot between two guys whom, it would seem, arrived together in the same car. It was more verbal than physical... except for one poorly-timed slap that landed badly and a spit-response. Then one of them ran off while the other got in the car. Apparently to give chase and run him down.
• Whenever I come to the Auburn/Lewiston Area, I note that the Androscoggin River (which divides the two cities) is bordered by "Great Falls Boulevard" on the Auburn side. Problem is... in the years I've been coming here, I've never seen the "Great Falls" be that great. I'm guessing it's great in the Spring, but I'm here in the Summer and Winter when it's just rocks. Today I finally asked about it. "Well, it's not really that great most years any more."
• Today I finally decided to make a quick stop at Veteran's Park next to the above-said-not-so-great-falls. I knew it was here... never stopped. It's dedicated with a marker, which I sadly noted didn't have any women in service on it (sorry for the glare)...
Until I took a closer look(?)...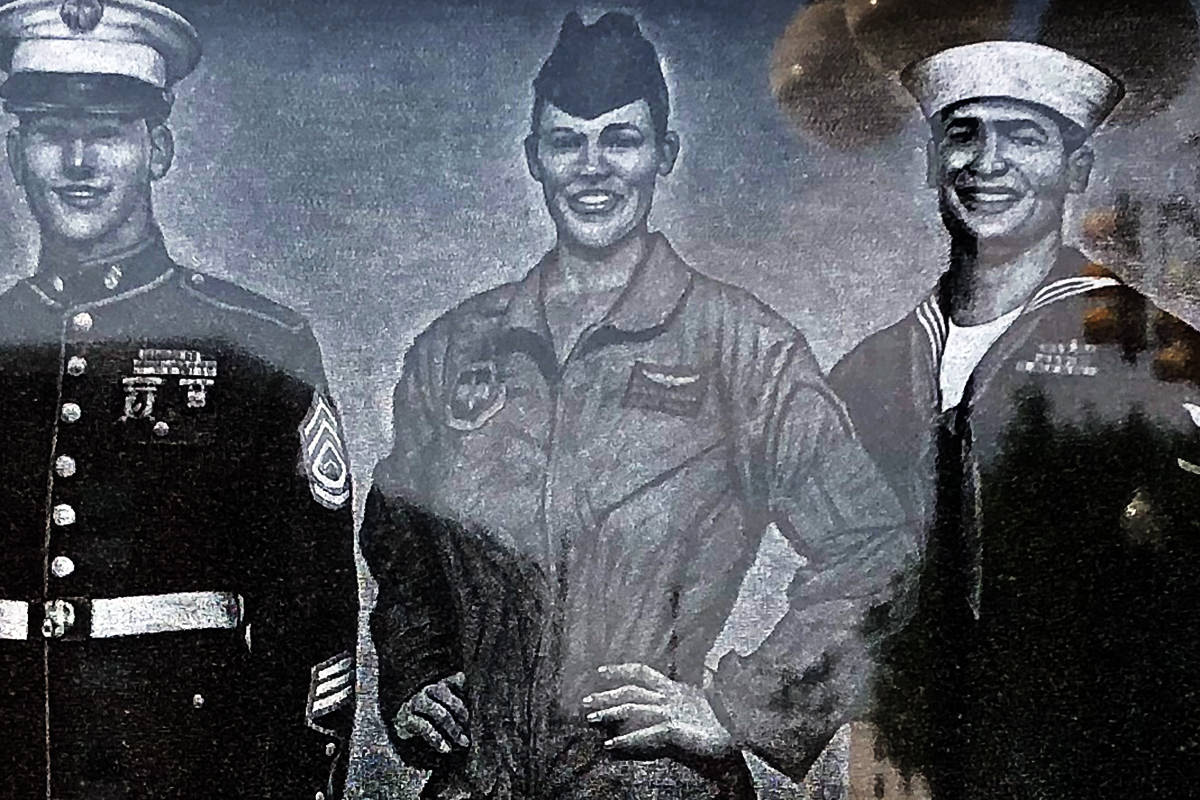 The hands-on-hips should have given her away.
• Other than the odd choice to have a gun firing at a jeep(?) it's actually a nice little park...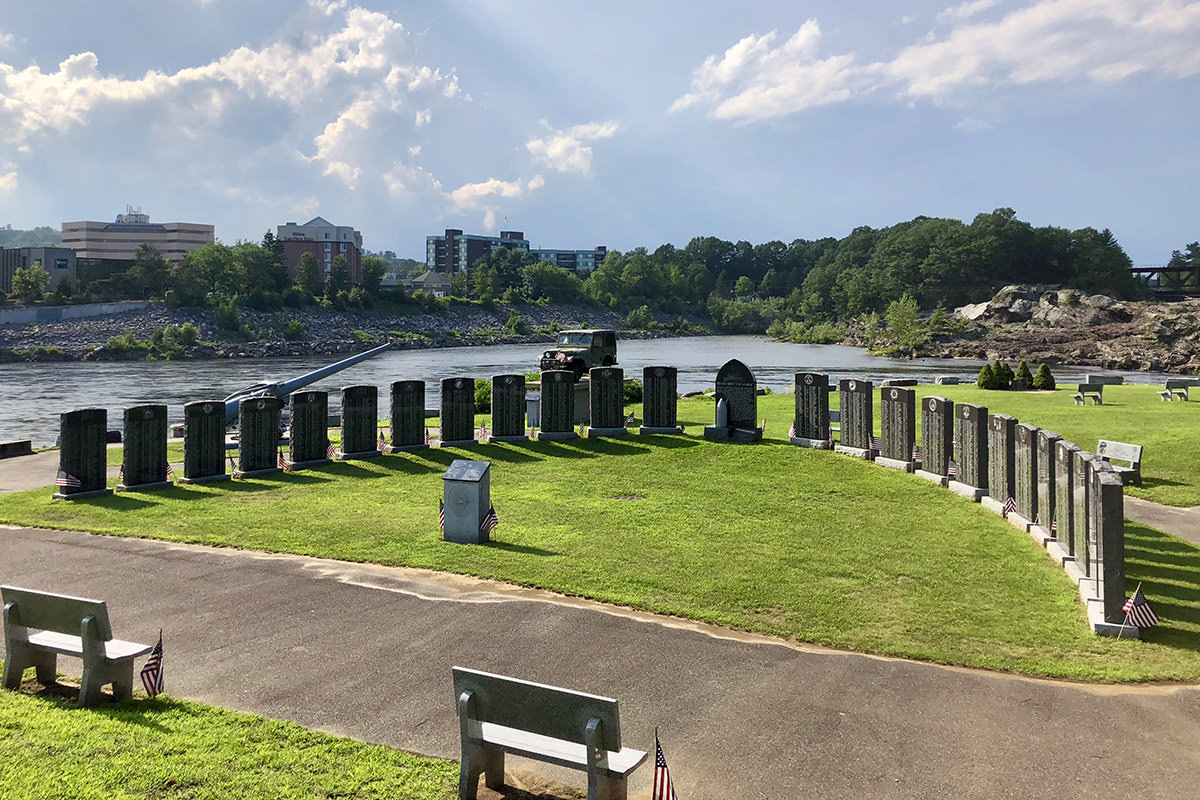 In case you are wondering... off to the right there are the Great Falls.
• As I was nearing the end of the bridge, I noticed that there was a Trump Protest going on across the street, almost all of them (I'm guessing) being senior citizens. They were calling for his impeachment...
Maine, like my home state of Washington, is a Blue State. But Androscoggin County, like my home county of Chelan, is a Red County. Meaning more than 50% of the people voting voted for President Trump. Don't know if that would be the case today.
• As I walked up to my hotel, the thunder was growing in intensity, but there was still no rain. As I walked in the sliding doors to the glass-enclosed vestibule, I saw a poor little bird flying back and forth. He was smashing into the windows from one side to the other, and I felt terrible about it. And so... I spent the next five minutes corralling the little fellow until I could shoo him out the front door. Time well spent, even though everybody in the lobby thought I had gone insane.
• When I got back to my hotel room, I noticed that there was a photo of the Great Falls (where there were actually falls) hanging in the bathroom (sorry again for the glare)...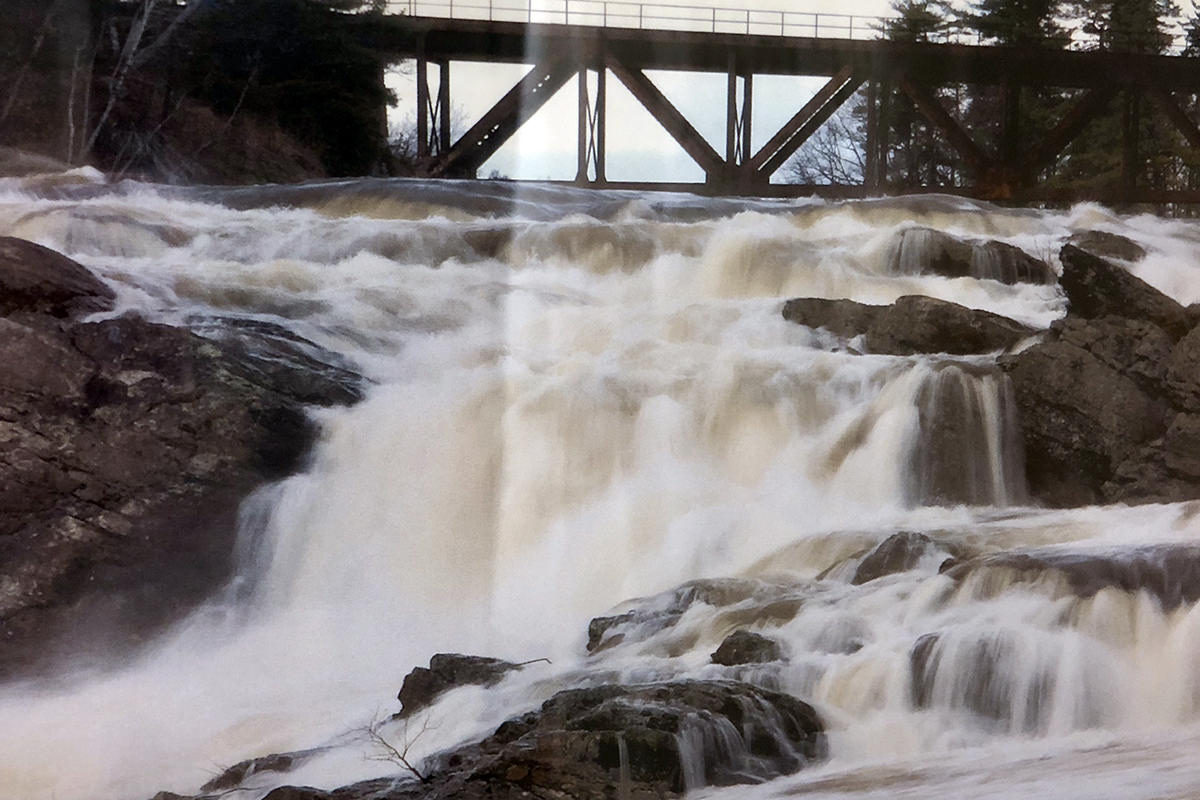 Okay, I have to admit that this does look pretty great!

And thus ends my big day. Tomorrow it's back to work again.
Posted on July 26th, 2018

When I finished work at around 8:30am (which made it a 13-1/2 hour shift) I went straight back to the hotel so I could try and get some sleep after 23 hours of being awake. I was hoping for more than six hours, but I'll take what I can get.
And what I wanted to get at that point? Food.
When I went to bed, it had just started to sprinkle. When I went down to the lobby to drive somewhere to eat though? Rainageddon. My first clue was when the hotel staff was furiously attempting to clean up the gallons of water that had poured into the building...
I was then told that many roads were closed because they were flooded... and the rain was so bad that part of the roof of the local hospital had collapsed. And so... I decided to walk to a local eatery rather than risk being out on the roads. Problem is, I didn't have a raincoat.
And so I made one by clipping a plastic bag into a long-sleeve shirt...
That coupled with my faithful Boston Red Sox hat didn't do much to keep me from getting soaked, but it was better than nothing. Totally worth it... because pizza and beer...
By the time I had finished eating, it was still raining... but not nearly as much. And yet the damage had been done. My clothes were completely soaked...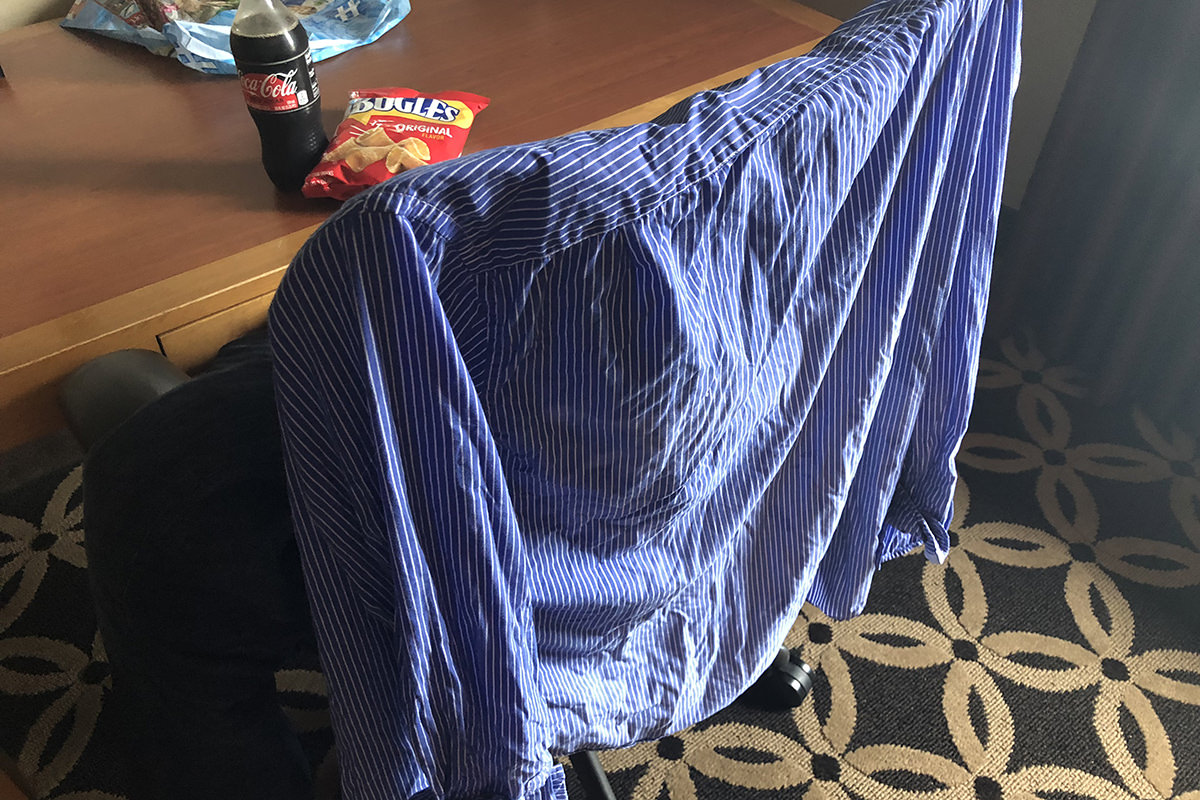 I guess dinner will be leftover pizza and a Coke Zero from the vending machine followed by Bugles for dessert, because I ain't going back out in this.
Posted on July 25th, 2018

It's 11:59pm and I've been on-site for a job for five hours. There's at least seven hours left to go... probably more... and my brain is starting to feel mooshy. If only I had taken a nap when I got into town instead of doing silly things like eat, unpack, check email, and spend time on Facebook. But, alas, it was my understanding that I would be finding out when work starts at 7:00 rather than actually starting work at 7:00, so my bad.
On the drive up to Maine, I stopped along the way to visit with an online friend I've never met in person before. He lives in a beautiful region of the state called Kittery Point, which is home to Fort McClary. The site is a bit confusing for a "fort" as there are no walls. Just a kind of hexagonal building overlooking the water...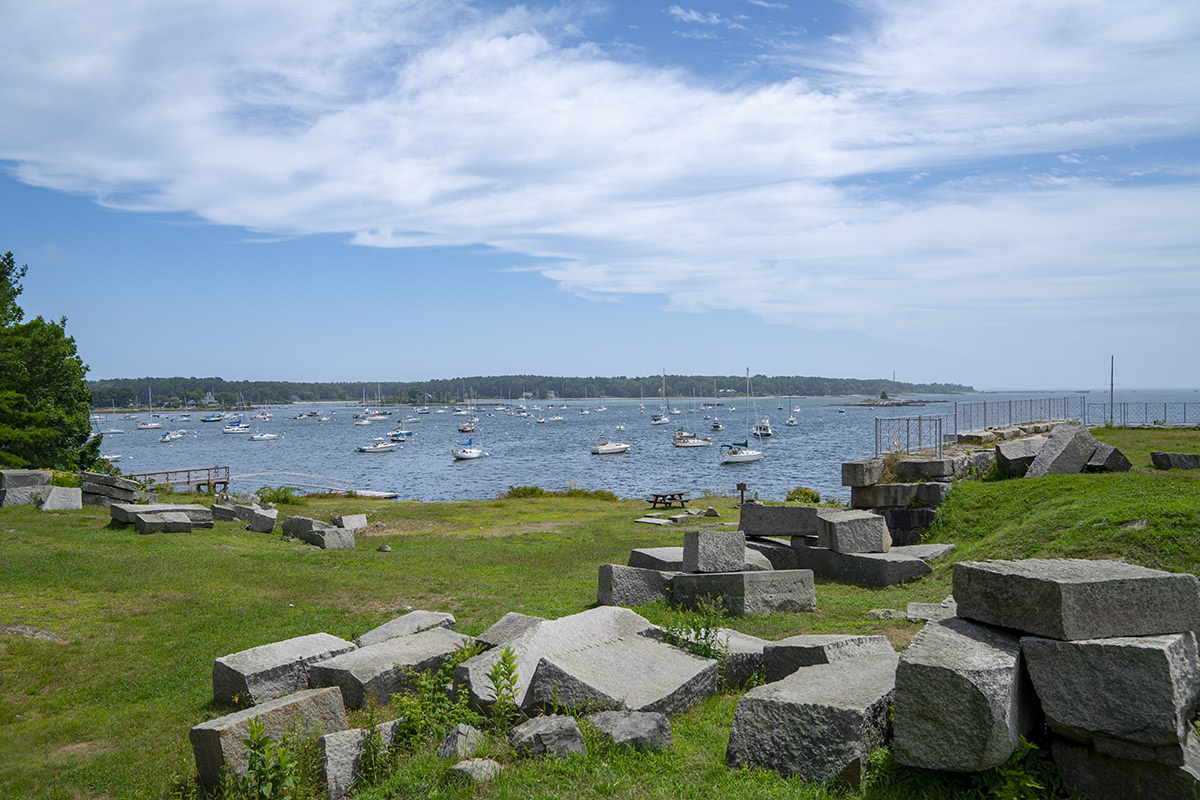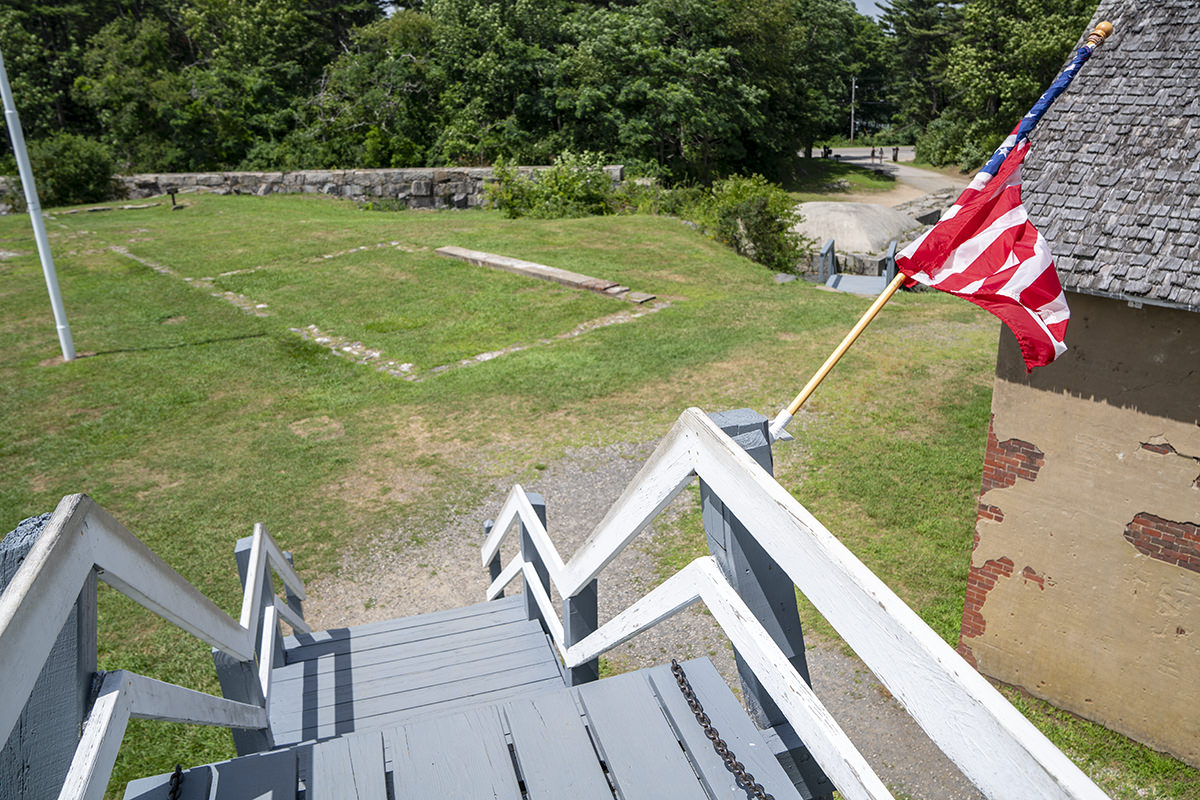 Once you get inside, however, all is made clear. There's a sign saying that the fort was never completed because an advancement in weaponry made it obsolete, and the granite blocks for constructing it were just left where they lay when work stopped...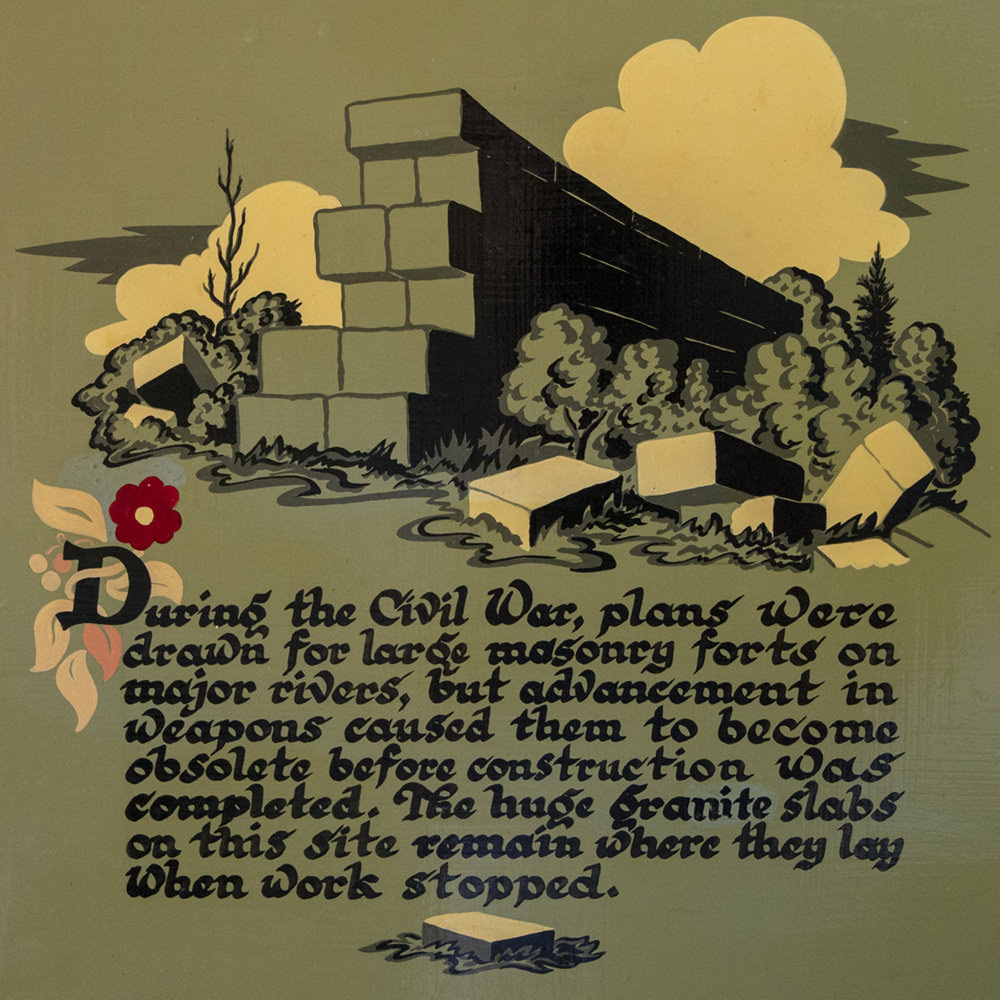 After meeting up with my friend, we walked with his dogs down to the waterfront on a beautiful Maine day...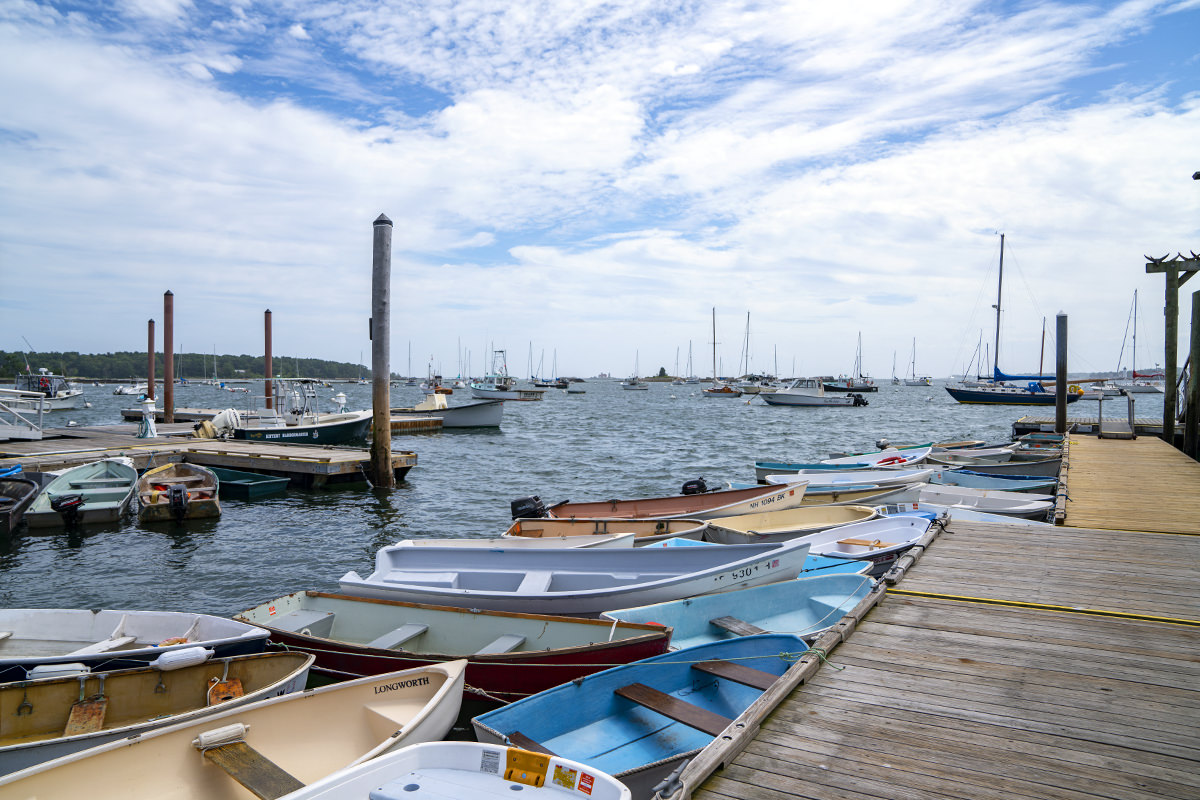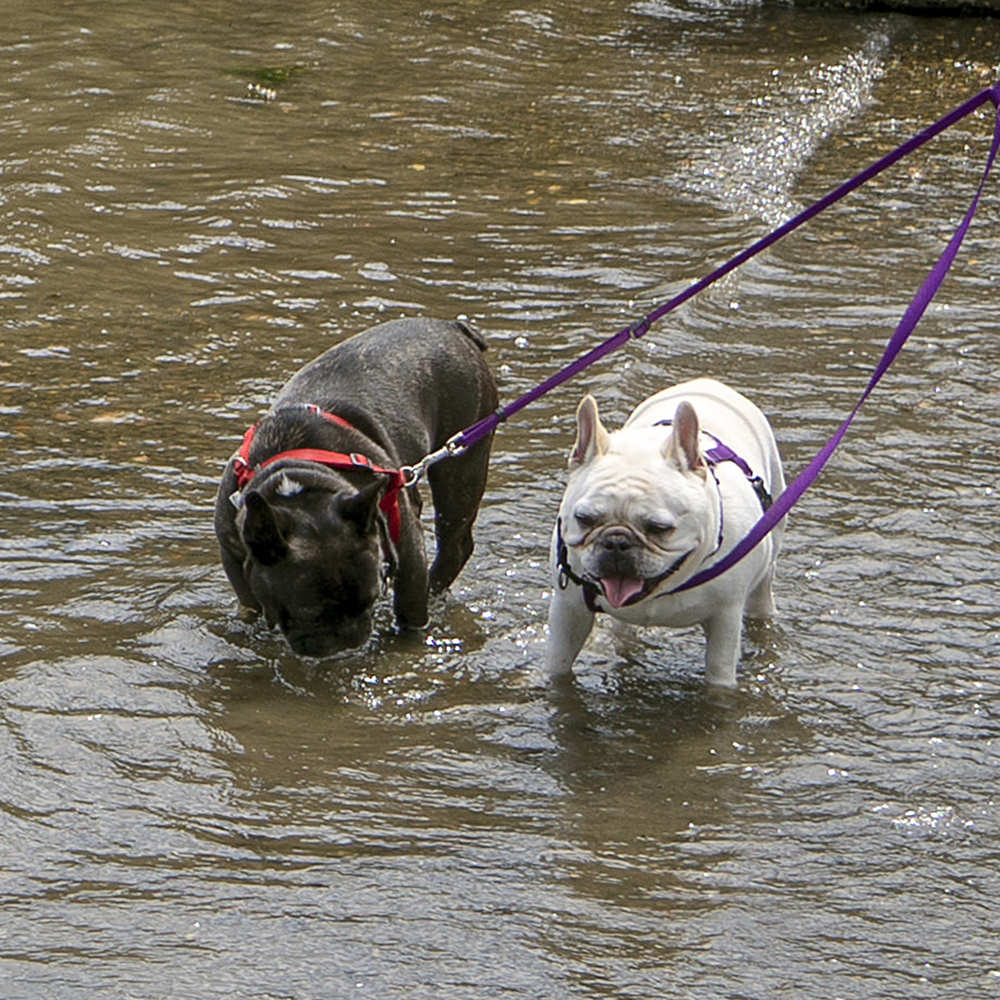 I always make time to stop in Portland for a glass of Allagash White (one of my favorite beers on earth) and whatever seasonal dessert is local. I always park across from the Old Customs House, but never thought to stick my camera out of the parking garage until this trip...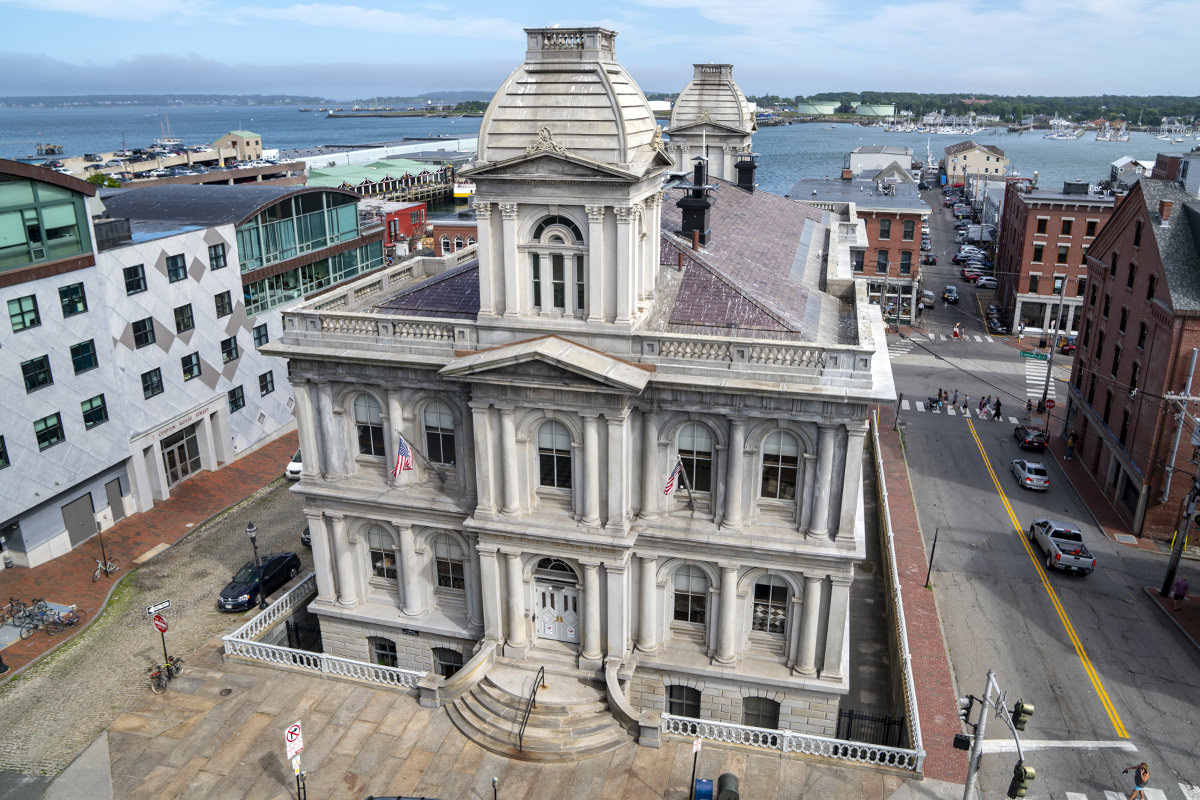 My favorite summertime deserts here are made with Maine blueberries (seriously nothing else like them), but this time I happened onto Maine raspberry season, which is so short that I'd never had them before. Delicious, as I knew they would be...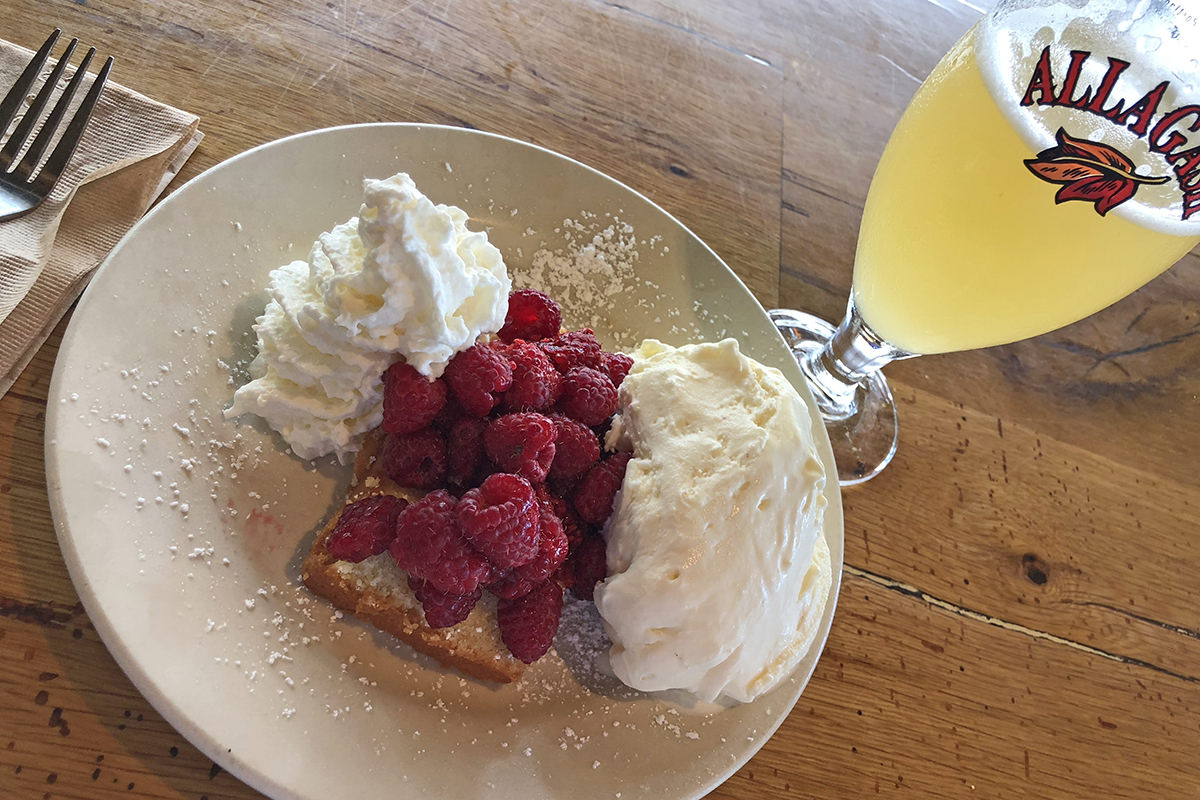 On the way to work, I saw that Maine was still in prime blooming season, even though it's just starting to end back home...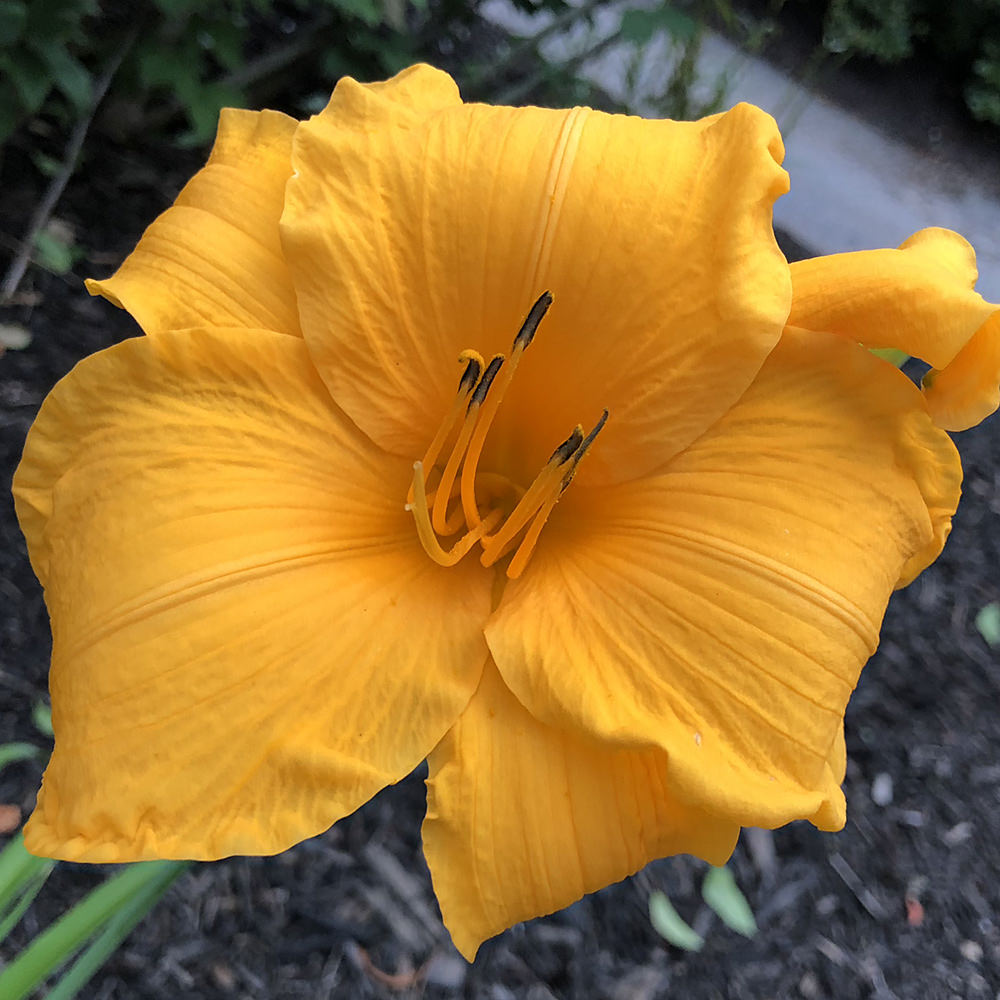 And now? Back to work I go...
Posted on July 24th, 2018

I've never much minded traveling for work. But I'm certainly looking forward to it less and less. Partly because there's so many things I'd rather spend my time on now... but mostly because because I've been doing it for decades and am just tired of it. The glamour of jet-set lifestyle has faded. Take a look at my day...
Drive to the airport (25 minutes).
Clear security and wait for my flight (90 minutes).
Fly into Seattle (45 minutes).
Have lunch and wait for my next flight (3 hours 15 minutes).
Fly into Boston after a delayed flight (5-1/2 hours).
Wait for luggage (15 minutes).
Wait for the bus (20 minutes).
Wait in line for a rental car (15 minutes).
Drive to an affordable hotel outside of Boston (30 minutes).
Send files I worked on while flying (20 minutes).
Read emails to figure out my schedule (15 minutes).
I'm exhausted and work hasn't even started yet!
But worst of all?
This is as close to my cats as I'm going to get for a little while...
At least Jake and Jenny aren't losing any sleep over my being gone.