Posted on December 9th, 2018

I may have been to Maine and back this week, but that just means I'm locked and loaded... because an all new Bullet Sunday starts now...

• Endings! Obviously the news of the week is that the Avengers 4 trailer finally dropped. It's everything it needed to be, with plenty to unpack. If you don't want to hear about it, best skip to the next bullet...
Okay, first of all, the name... Endgame is lame as shit. For months we've been told that the name was being kept secret because it revealed the plot and gave too much away. But does it really? No. Not even a little bit. LAME!
It's not much of a leap to figure that Ant-Man is going to be the key here. The Quantum Realm and its time-bending properties is an obvious way to undo what was done and bring back all those dusted characters so they can continue to print money for Marvel Studios (and Disney). I also wouldn't be surprised to find that Hawkeye (who looks like he's in his Ronin persona in the trailer) will have a major arc. Odds are his entire family was dusted and that's going to be the push to answer the question: "Why in the hell is he an Avenger?" No sign of Captain Marvel, but we know she's going to be kicking around...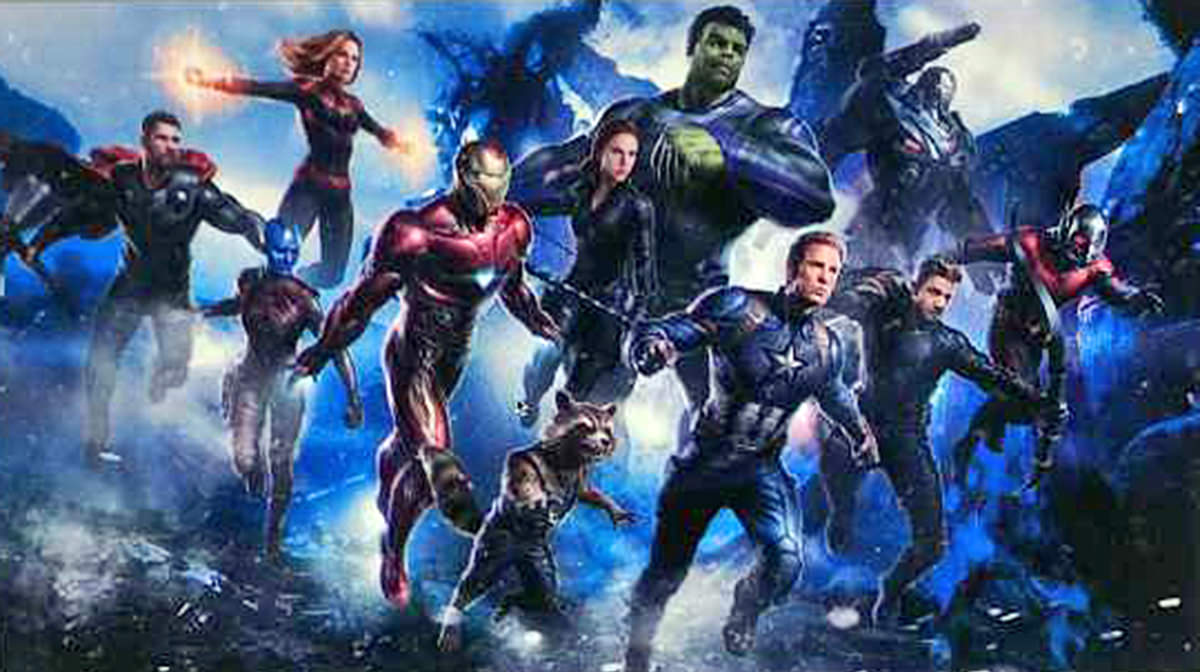 April seems a long, long ways away...

• Pet Shop Christmas! This week I received an email from The Pet Shop Boys wishing a Merry Christmas to their fans. Which is nice, I guess, but it's the way they did it that was so cool...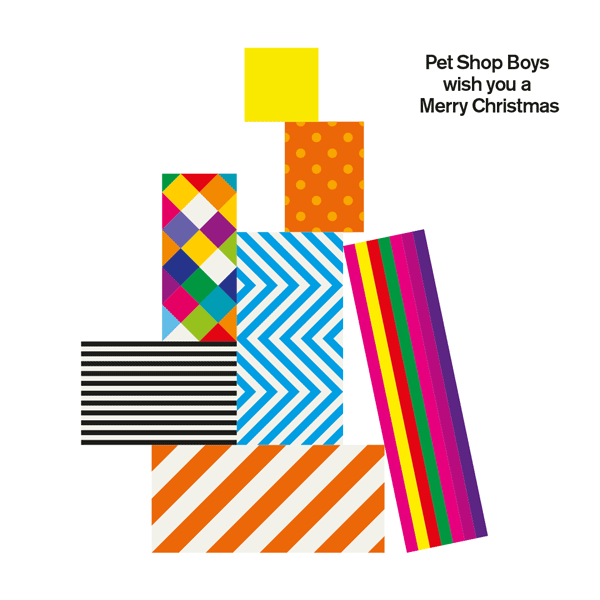 Now, if you're a fan, you'll immediately "get it." But if you're not... does this help?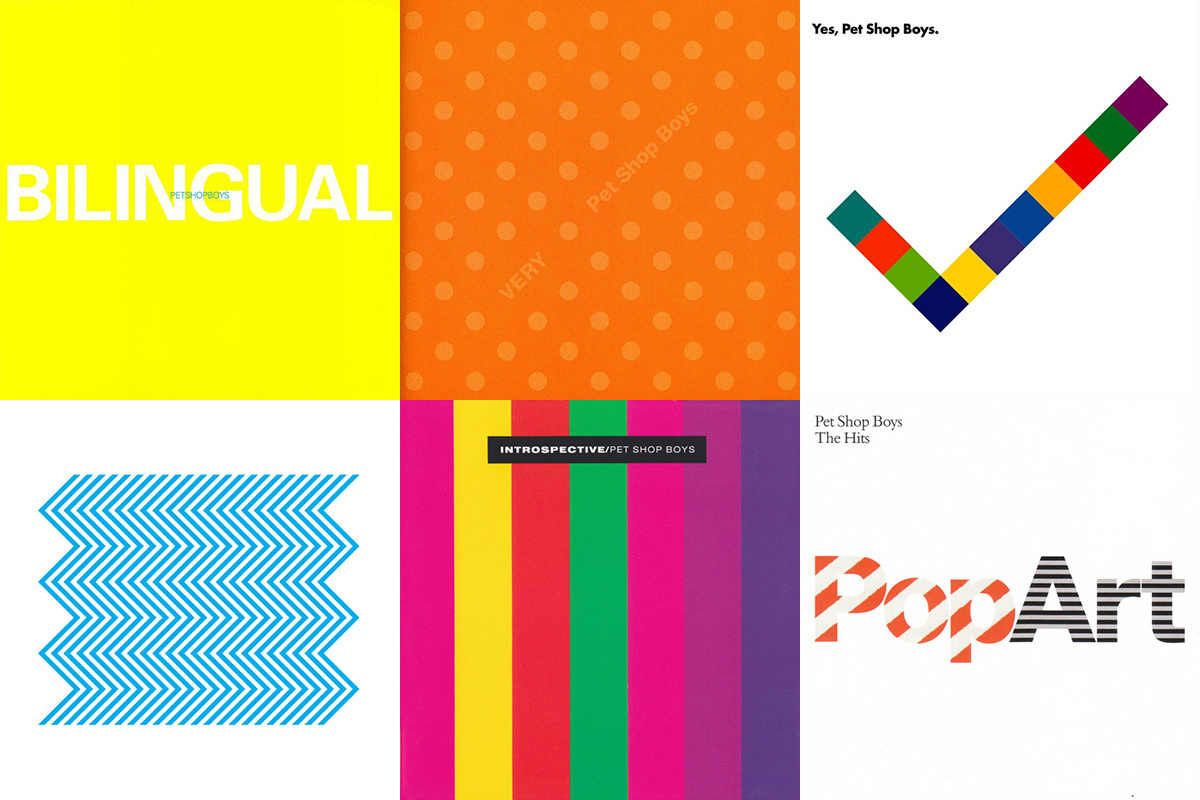 Seriously, how cool is that?

• MIB4! This week we finally learned the title of the fourth Men in Black movie... Men in Black International. It stars Chris Hemsworth as Agent H and Tessa Thompson as Agent M...
The spinoff film will not have Tommy Lee Jones (Agent K) or Will Smith (Agent J) in it, but it will have Emma Thompson reprising her role as Agent O.

• Outlook! As I prepare my home for winter, I ran across something interesting...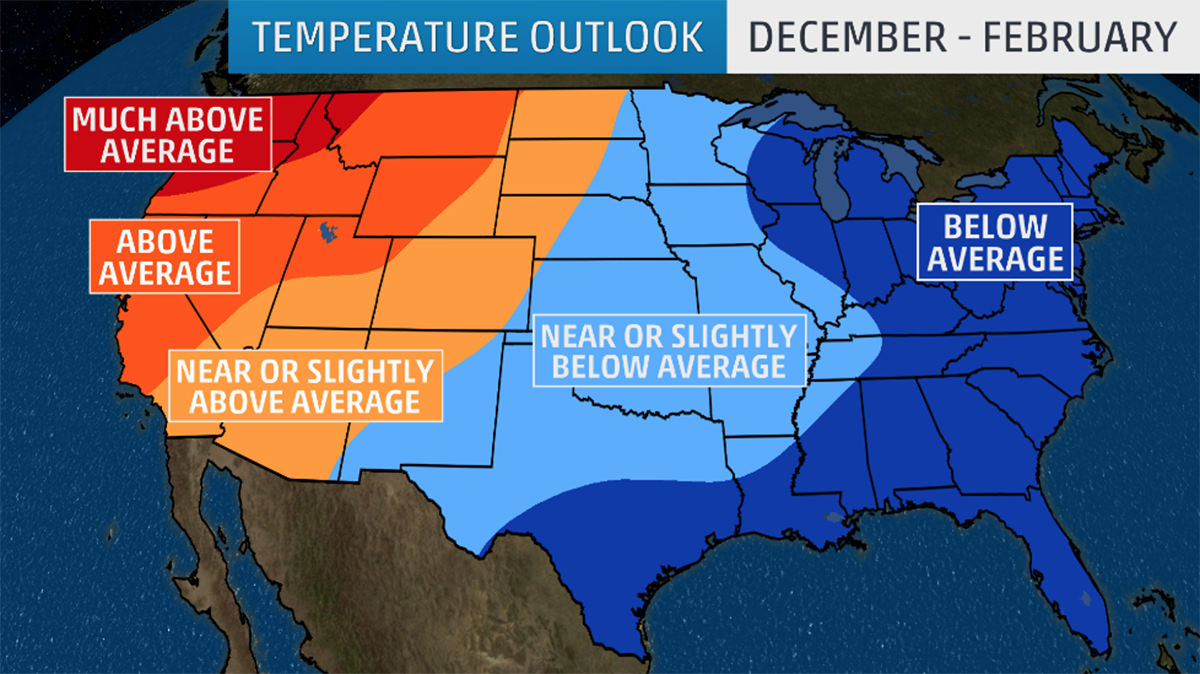 Apparently my region of the country will be "much above average" when it comes to temperature this winter. I'm not quite sure what to think about that, because the nighttime temperatures seem as though they're the same as they've been for years now (which is not as cold as it was a decade ago, I can tell you that). I took a look at weather averages for the past couple years and it reads similar to what's been recorded lately. And while we haven't had any snow yet, I'm guessing it will be on its way any day now? While I'm happy at the idea of saving on heating costs, we really need good snow pack in the mountains or else we'll end up in drought conditions in the Summer. That's something we absolutely do not want.

• NHL! Good news, everybody! Something I've been waiting for... for a very long time, actually... is Major League Hockey coming to Seattle! I became a hockey fan when I got into The Milwaukee Admirals while working in the Mid-West. From there it was a short hop to the Chicago Blackhawks, which has been my team ever since...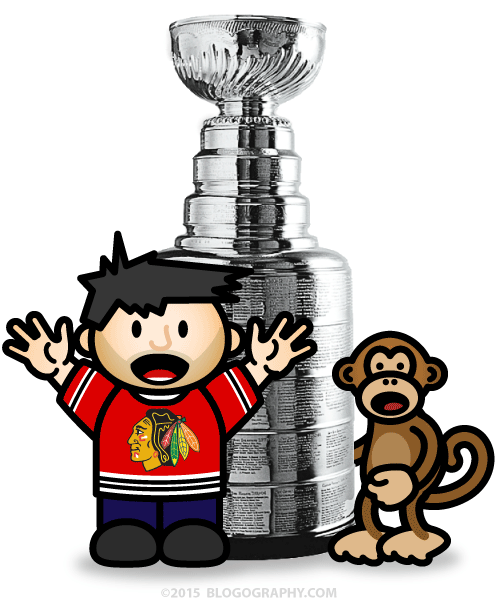 I've been to a couple local games here at home, but love the idea of escaping to an NHL game from time to time. Earlier this week they finally gave Seattle an expansion team, which will debut in 2021. But what will they be called? It's a big mystery. I was greatly amused to find that Bovada is running Vegas odds on it...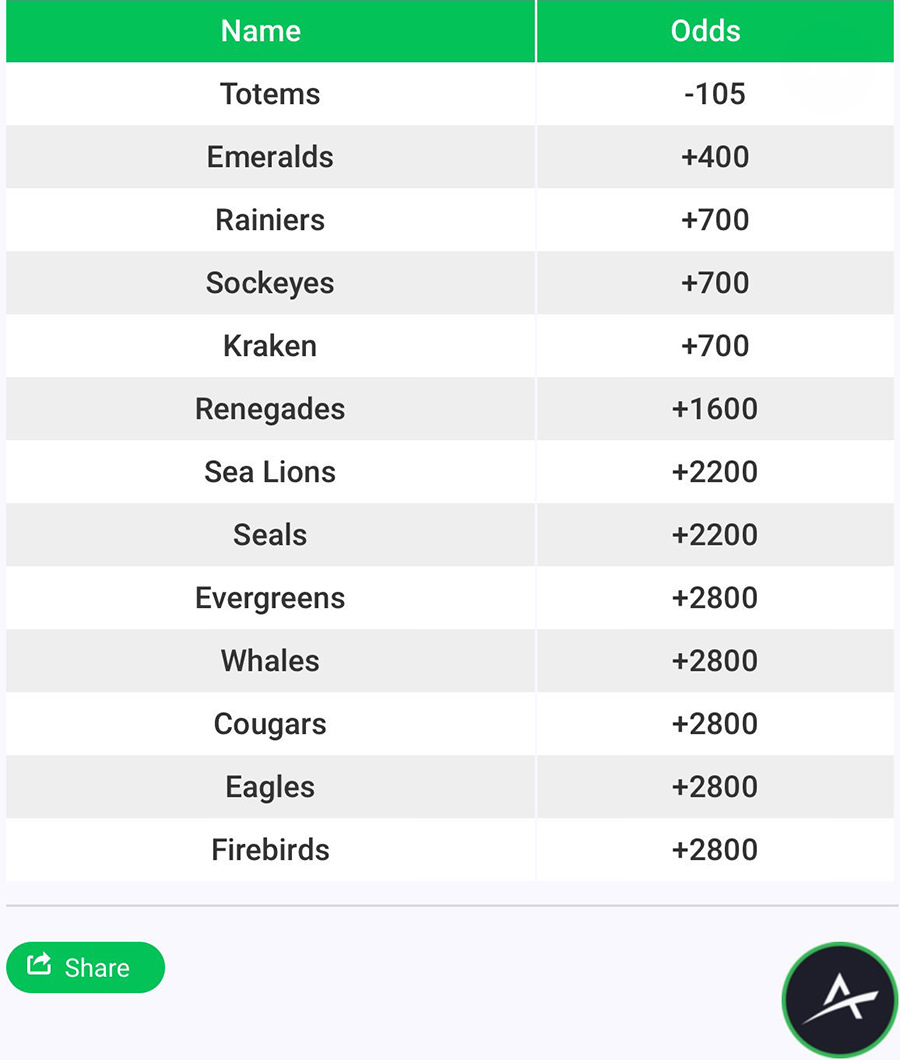 Oh dear Lord. The odds favorite is the Totems?!? Now, I get it... that's the historic name for the team. It's a name which has emotional appeal to those who have been fighting to get a team here for a very long time. BUT COME ON! Are we really going to go down the cultural appropriation route again? My team, the Blackhawks, was named in honor of Black Hawk, a real-life Illinois historical figure. The team has kinda gotten a pass on this because it's not an offensive stereotype (like "Redskins") but it is still mired in controversy...
In 2010, for instance, Joe Podlasek stated that, "The stance is very clear. We want the Chicago Blackhawks logo to change. For us, that's one of our grandfathers. Would you do that with your grandfather's picture? Take it and throw it on a rug? Walk on it and dance on it?" John Blackhawk, Chairman of the Winnebago Tribe of Nebraska, has suggested that the change in position for the American Indian Center may be connected to contributions the Blackhawks organization has recently begun making to the center: "We all do contributions, but we don't do it for the sake of wanting to be forgiven for something we've done that's offensive."
— Wikipedia
So can we please just not this time? Personally I'm really liking the Sockeyes. There's a lot of logo potential there, and it's a fish that has cultural significance to Seattle both past and presence. The Emeralds isn't bad, but what do you do with it for a logo? And tying the name to The Wizard of Oz is kinda silly. Rainiers is already tied to a crappy beer. Kraken might be fine, but it's too abstract since it's mythological and all. Renegades, Cougars, and Eagles are boring and done to death. Sea Lions, Seals, and Whales just sound silly. Evergreens would give us a frickin' TREE as a logo? I dunno. Might work in the right hands? Firebirds isn't bad, but it's within spitting distance of Totems for me.
So... can we just be the Sockeyes and be done with it? Please?

• So Long, Fuckers! I finally managed to transfer everything away from my previous web hosting company, Media Temple. After being a loyal customer for over a decade and putting up with their broken promises and bullshit, the last straw was the horrific way I was treated when I tried to get an issue resolved. No help, shitty service, and a bill for $38 that they wouldn't reverse. Seriously, what a bunch of assholes. If you're looking for a place to host your stuff, keep looking.

And that's the end of that. See you next week.
Tags:
Blackhawks
,
Bullet Sunday
,
Hockey
,
Movies
,
Music
,
Pet Shop Boys
,
Seattle
,
The Avengers
,
Weather
Categories:
Bullet Sunday 2018
,
Movies 2018
,
Music 2018
—
Click To It:
Permalink
—
2 Comments: Click To Add Yours!
Posted on December 2nd, 2018

December is here and you shopping days are numbered. But don't despair... because the greatest gift of all is here! Bullet Sunday starts now...

• Cap! I didn't think it was possible for me to want to see Captain Marvel more than I already did... but then this poster was released...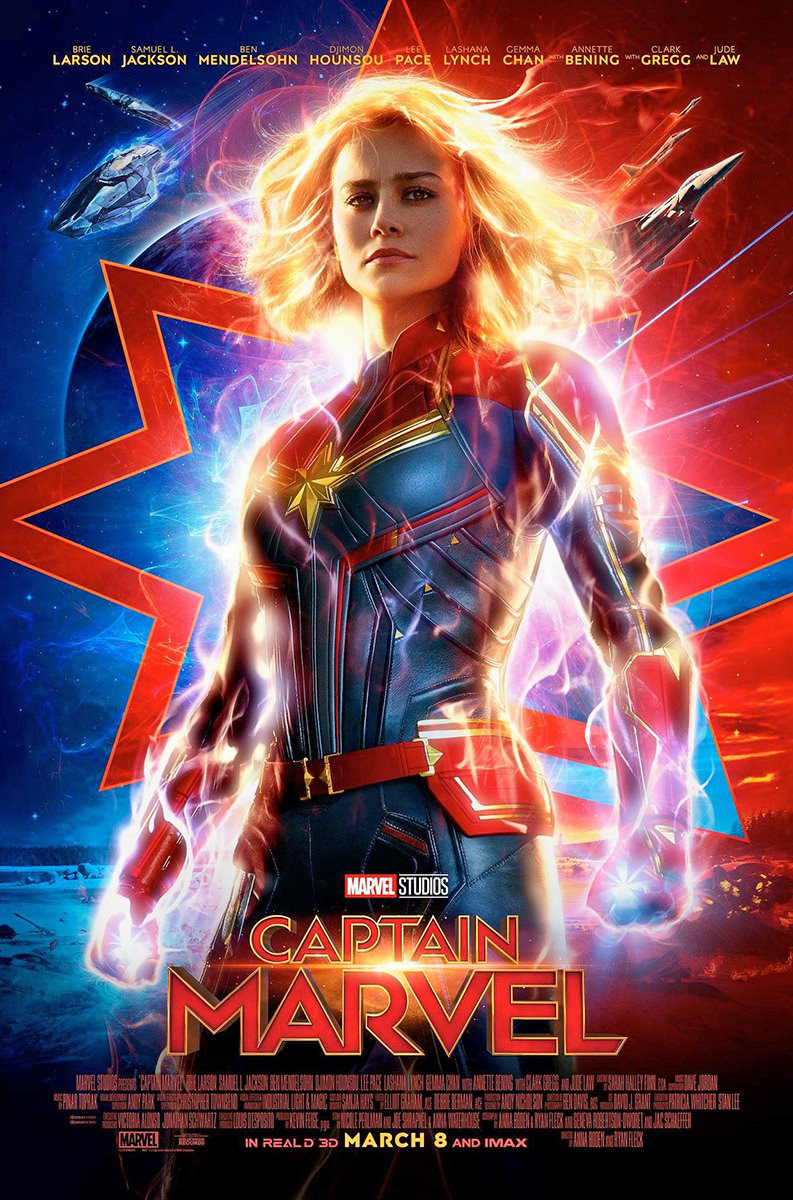 UPDATE: And then the second trailer was released...
And holy crap am I dying to see it now!

• SO CUTE! And now I want kittens! Again!
But... Jake and Jenny are plenty of cats in my house, so I'll just have to keep watching YouTube videos like this.

• A Catch! Speaking of cats and YouTube... my current obsession is watching cats catching fish videos...
Amazing. I don't know why I always thought that fish were an unnatural food for cats. Something that we humans got them addicted to. Maybe because most cats don't like water? But now that I've seen it? Makes perfect sense.

• Becoming! I purchased the audiobook of former First Lady Michelle Obama's Becoming because I wanted the experience of having her read it to me. I'm half-way through and it does not disappoint...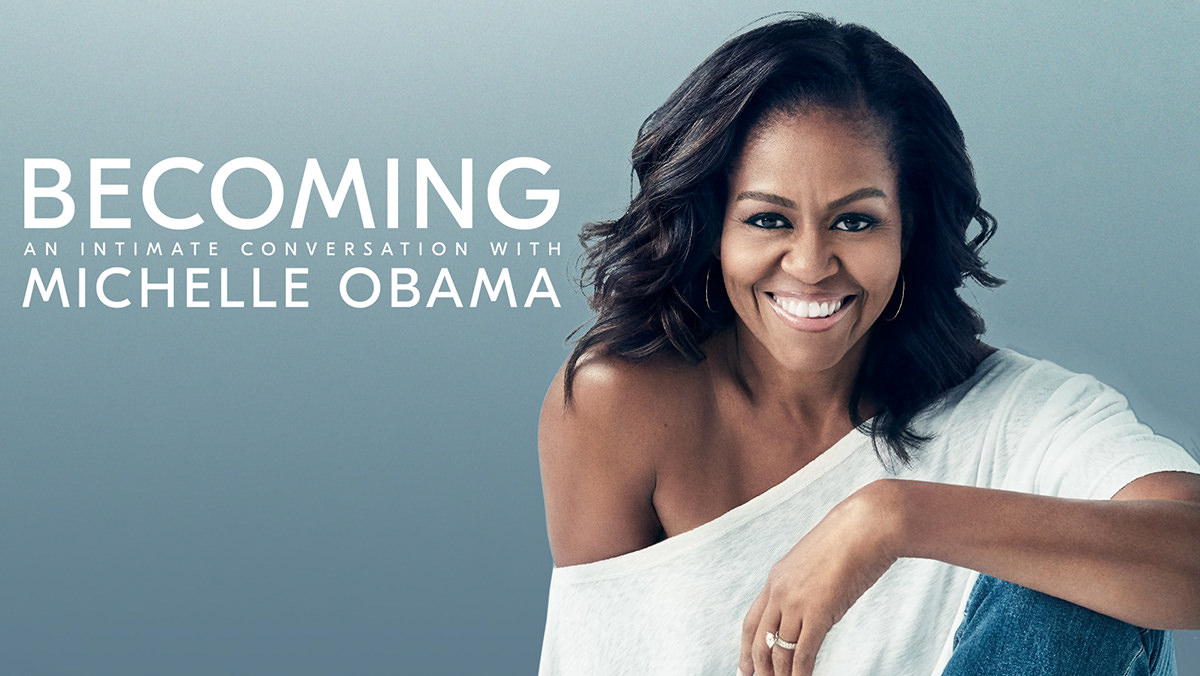 Of course Obama-haters were going to crap all over her no matter what she wrote... and people hoping for dirt will be better-served elsewhere... but I enjoyed going behind the scenes of her life from her own perspective. Mrs. Obama's ability to advocate for hope is inspiring, and I found her words was a welcome distraction.

• IN THE NEWS! "REPUBLICAN SENATORS WHO TRIED TO KILL YEMEN WAR RESOLUTION WERE PAID BY SAUDI LOBBYISTS" — We truly do have the best government money can buy. This is fucking disgraceful. For the life of me, I don't understand why Americans aren't rioting in the streets over this bullshit.

• A Man Called Ove! I've seen this remarkable Swedish film four times now. I think I love it more with each viewing...
I honestly don't know how to feel about Tom Hanks doing an American remake. Usually Americanizing a foreign film doesn't bode well, but... Tom Hanks. I want so badly for it to be good. If, for no other reason, that Americans who don't like watching films with subtitles will get to see this terrific story.

And that's the end of that. Fun times await me, as I'm flying out tonight.
Posted on November 25th, 2018

Do you enjoy the ramblings of somebody with frozen feet? Then you're in for a treat... because Bullet Sunday starts now...

• Pooh! I was anxious to see the new Disney movie Christopher Robin, but it was never showing on any flight I was on, so I had to buy it from iTunes when it was released. It's a good (not great) film that I enjoyed quite a lot. Mostly because the CGI version of the animals are amazing. Jaw-dropping amazing. The way they are rendered and the way they move is remarkable. You can believe these stuffed animals are alive...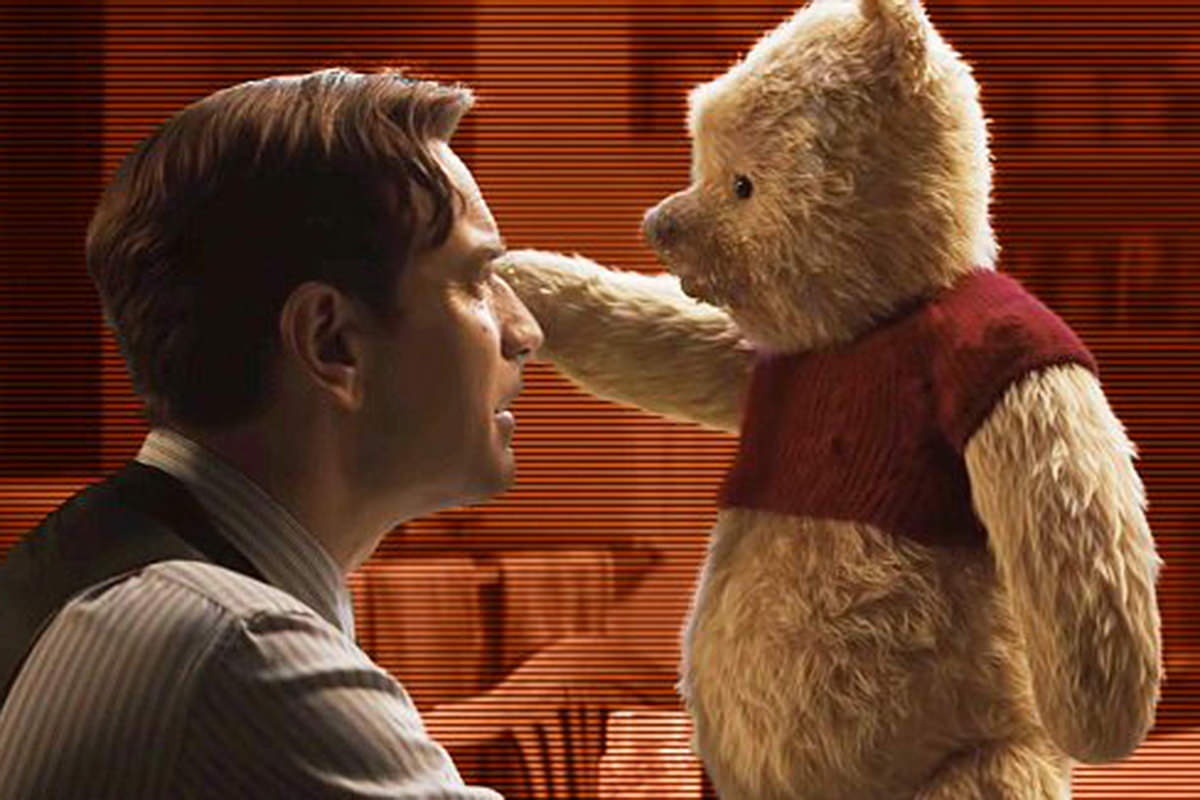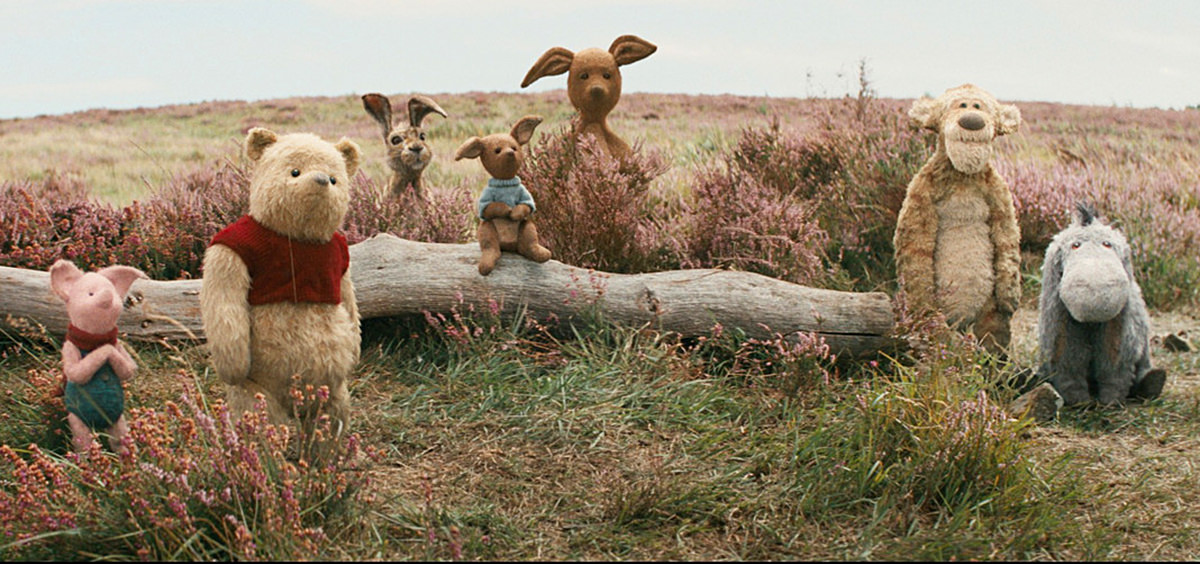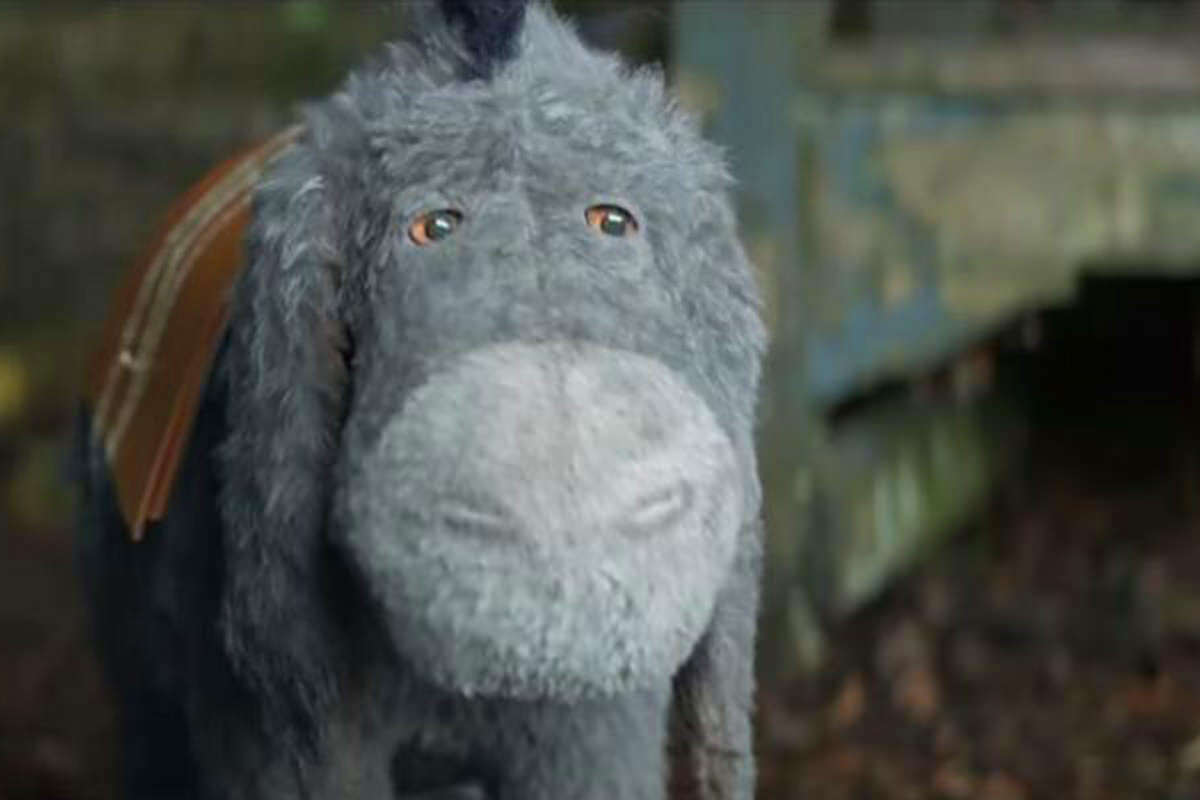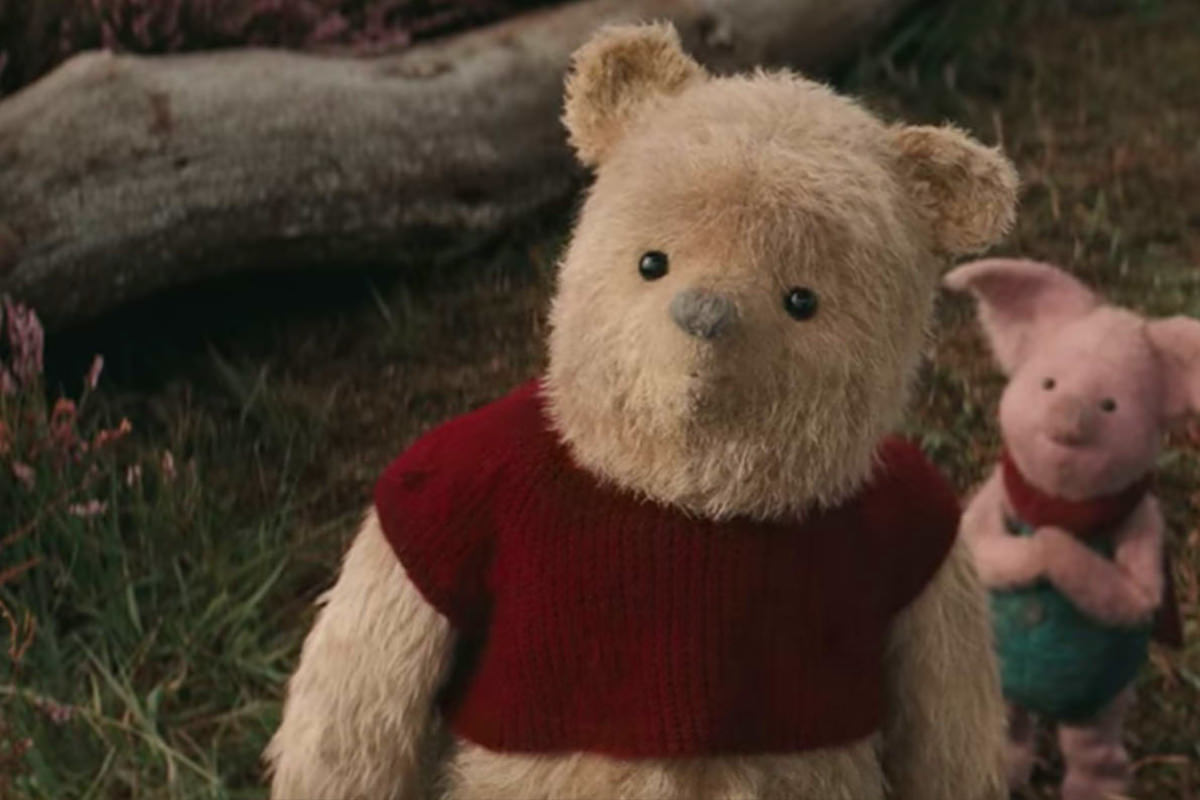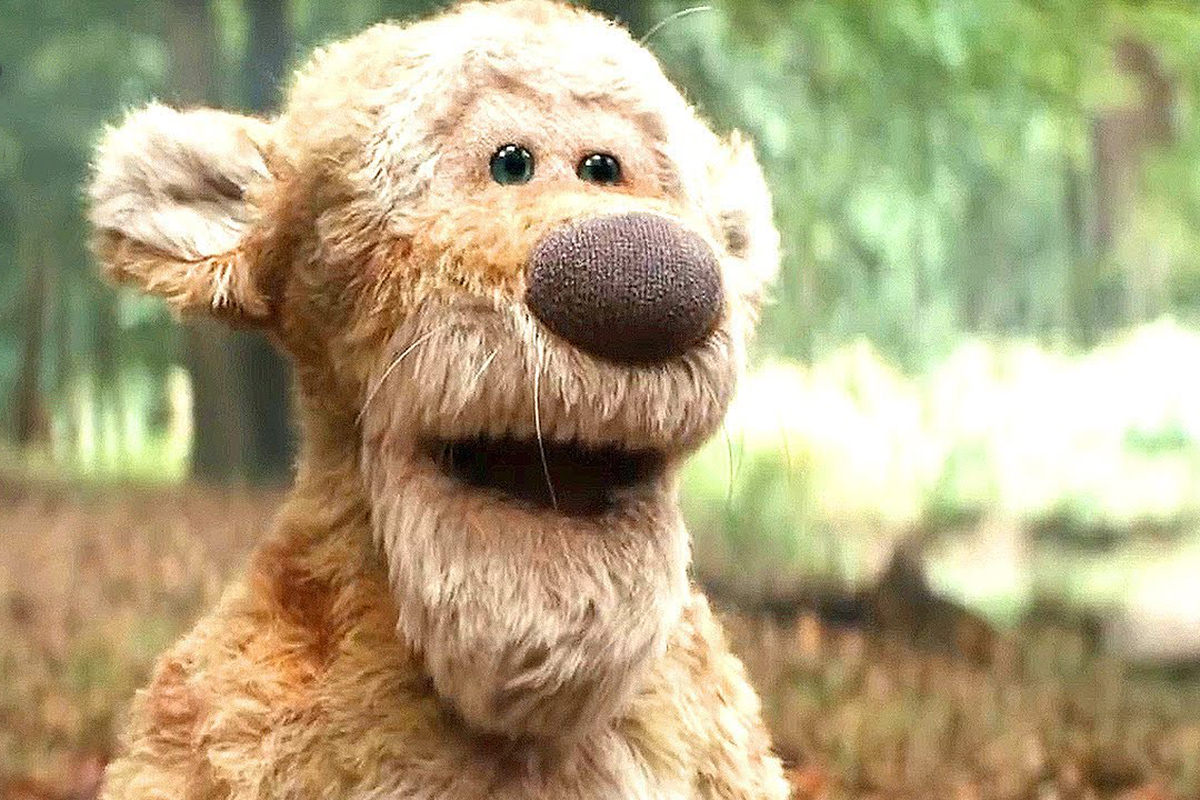 And here's the trailer...
I adore the wit and wisdom of Winnie the Pooh. All the Winnie the Pooh. I love the original A.A. Milne books, the Disney movies and book adaptations, and the Benjamin Hoff Tao of Pooh and Te of Piglet books too. If you are a Winnie the Pooh fan (and why wouldn't you be?) the movie is worth a look. Disney movie magic!

• Care! Hallmark has been airing some wonderful commercials for their #CareEnough campaign...
This last one reminded me of one of my all-time favorite ads...
Always amazed that people can create commercials I want to stop and watch!

• Proposal! This was my favorite thing on the internet this past week...
So sweet. And that reminded me of this...
The effort that must go into planning these things is mind-boggling.

• Winter is NEVER Coming!
"George R.R. Martin will be on Colbert to promote his new book..."
"WINDS OF WINTER IS FINISHED?!??"
"Of course not. He wasted his time on yet another Westeros history book. He still has no idea when Winds of Winter will be completed."
In all honesty, I don't think Martin will ever finish A Song of Ice and Fire. I don't think he gives a shit (regardless of how much he pretends to care). He's got the HBO money coming in. He's got a Nightflyers series coming up. He's got the Game of Thrones prequels coming up. He's got millions of dollars. And he has said repeatedly that writing the Song of Ice and Fire books is hard work, so why would he bother? The HBO series will wrap things up so he doesn't have to, and he can keep getting distracted with writing "easy books" that still make him tons of money. What incentive is there to finish up Westeros? It's all too easy to procrastinate until you die and leave your notes to another author so THEY can deal with it.
All that being said... how excited am I for April to get here so we can see the final season of Game of Thrones?

• Unpossible! Mission Impossible: Fallout (AKA MI6) is easily the best of the entire series. Everybody is brilliant in it, and Henry Cavill is exceptionally good. Which makes me all the happier that Paramount told Warner Bros. to go fuck themselves when they wanted Cavill to shave his mustache for reshoots as Superman on the abysmally shitty Justice League movie. Otherwise Cavill's continuity would be jeopardized and he may have had some of his part cut in a far, far better film...
Tom Cruise does the majority of his own stunts. And the dedication he has in delivering some really scary and dangerous scenes really pay off in Fallout. If you haven't seen it and like a good action flick, this is the movie for you.

• No NOAA! Now that winter is here, I wanted to see if I could re-code the program which controls the heat tapes on my roof. Right now they turn on when it's 33° or less. Which is better than having them on all the time, but also not ideal because they turn on whether there's snow on my roof or not. What I want to do is capture NOAA data to see if it's snowing and then turn on the heat tapes. If we have heavy snowfall with a lot of accumulation, then I'll switch to the old temperature-based program until it's melted.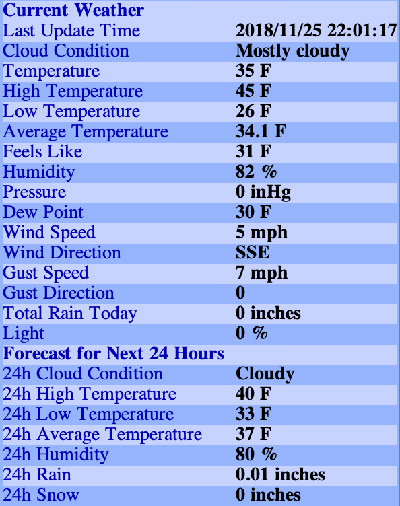 Problem is... the local NOAA (National Oceanic and Atmospheric Administration) station has closed. So now I'm having to pull data from 6 miles away. Which would be fine if I lived on a flat plain, but I'm in a valley. The weather 6 miles away will be similar, but different. And so... better than nothing, but now I don't know if trying to adapt for snow is going to be worth it since the data may not apply to me. Time to start my own weather station, I guess.

And there's your bullets this fine Sunday.
Tags:
Ads
,
Advertising
,
Books
,
Bullet Sunday
,
Disney
,
Movies
,
Television
Categories:
Books
,
Bullet Sunday 2018
,
Home Automation
,
Movies 2018
,
Television 2018
—
Click To It:
Permalink
—
1 Comment: Click To Add Yours!
Posted on November 12th, 2018

Stan Lee, co-creator of a huge chunk of the Marvel Comics Universe... and Douglas Rain, the iconic voice of HAL 9000 (the onboard computer from 2001: A Space Odyssey), have died.
This was already a tough day for me.
But now?
When it comes to being absolutely terrified by a movie, there is no film that compares to 2001: A Space Odyssey. Not for me, anyway. And it all comes down to that one riveting exchange where HAL refuses to let Dave back on the ship. Until I saw this scene while watching the movie on VHS videotape back in the early 80's, I had always thought of computers and robots as fantastical, wonderful inventions here to make our lives better. Then here comes HAL 9000, whose psychopathic method of self-preservation dictates that he straight-up murder the crew.
This could have been a comical situation. Especially given the dialogue HAL is speaking. But the way Douglas Rain delivered HAL's lines in such a cold, detached manor was horrifying...
"Without your space helmet, Dave, you're going to find that rather difficult." — I mean, holy shit!
In the sequel, 2010: The Year We Make Contact, we find out that it wasn't HAL's fault that he went crazy. Humans were ultimately responsible... but that movie came out three years later, so it wasn't much consolation to me watching in 1981!
For years I had HAL as the ringtone on my iPhone. One of the many benefits to being named "Dave." I doubt that would have ever happened if not for the vocal talents of Douglas Rain.

And then there's Stan Lee...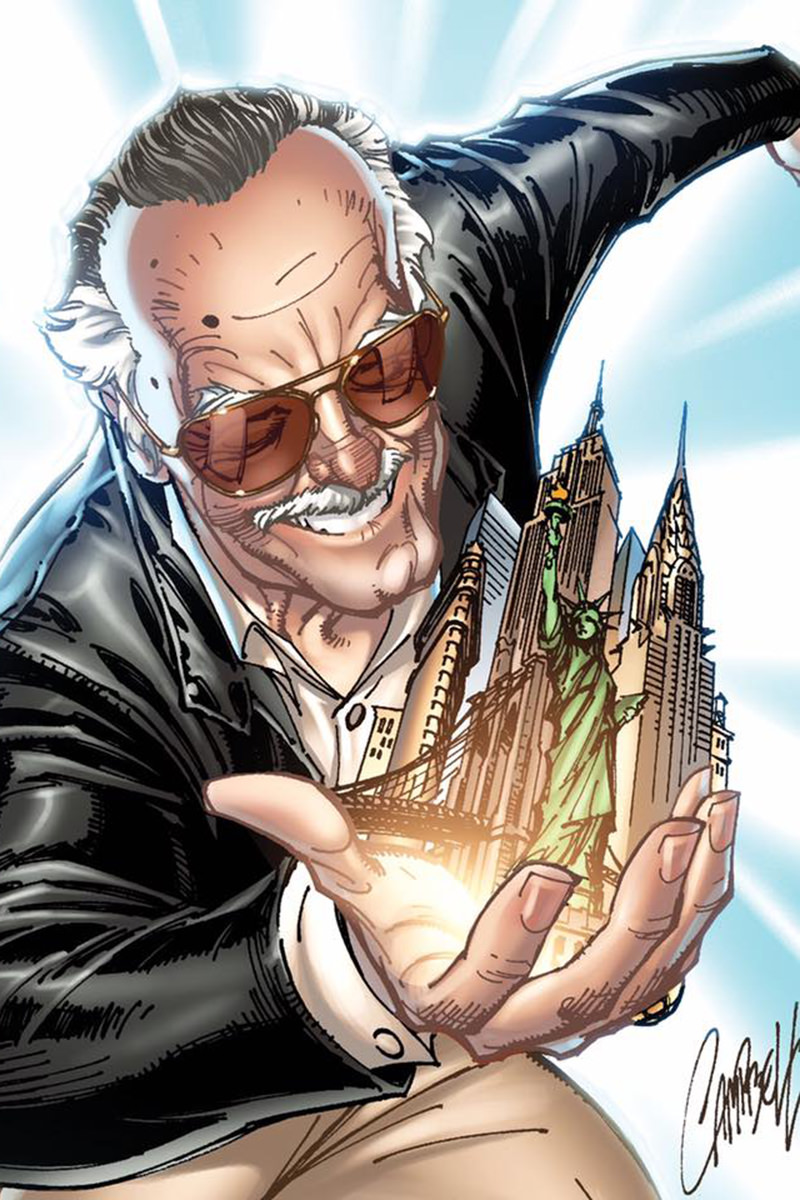 Amazing Art by J. Scott Campbell
When I first started reading comics, I was mostly a DC Comics guy. That's where Batman was, and he was hands-down my favorite comic book character. But eventually (as my allowance increased) I was expanding into Marvel Comics more and more. My "gateway drug," as it were, was Doctor Strange. His surreal adventures were unlike anything happening at DC, and it was a quick hop from there to my reading other Marvel titles like The Avengers, The X-Men, The Fantastic Four, and whatever other team books I could afford (team books, you see, had more heroes in them, so it felt like more bang for my buck than solo titles).
Stan Lee co-created all of them.
And many, many more.
But his prolific comic writing output was almost incidental compared to his being the "face" of Marvel Comics. His rampant enthusiasm for their books in letter columns and his Stan's Soapbox column were the stuff of legend. He made you want to read comics.
As if that wasn't enough? He was also a wonderful man. Here's one of his most famous Stan's Soapbox columns...
Even if you're not a comic book fan, odds are you've seen Stan in one of his many Marvel Studios Movie cameos...
Or on one of his many, many television appearances...
The guy was legendary, and will be missed by a great many people. Thank you, Stan Lee.
Excelsior, True Believer!
'Nuff said.
Posted on October 26th, 2018

This Friday blows.
I'm not even supposed to be here today.
But since I am here... I've decided to watch the movies I pre-ordered when I coud afford to be buying movies. The first was The Spy Who Dumped Me which I don't even remember buying. I don't even know why I would buy it. I do know why I would watch it, however. I would watch anything with Mila Kunis in it...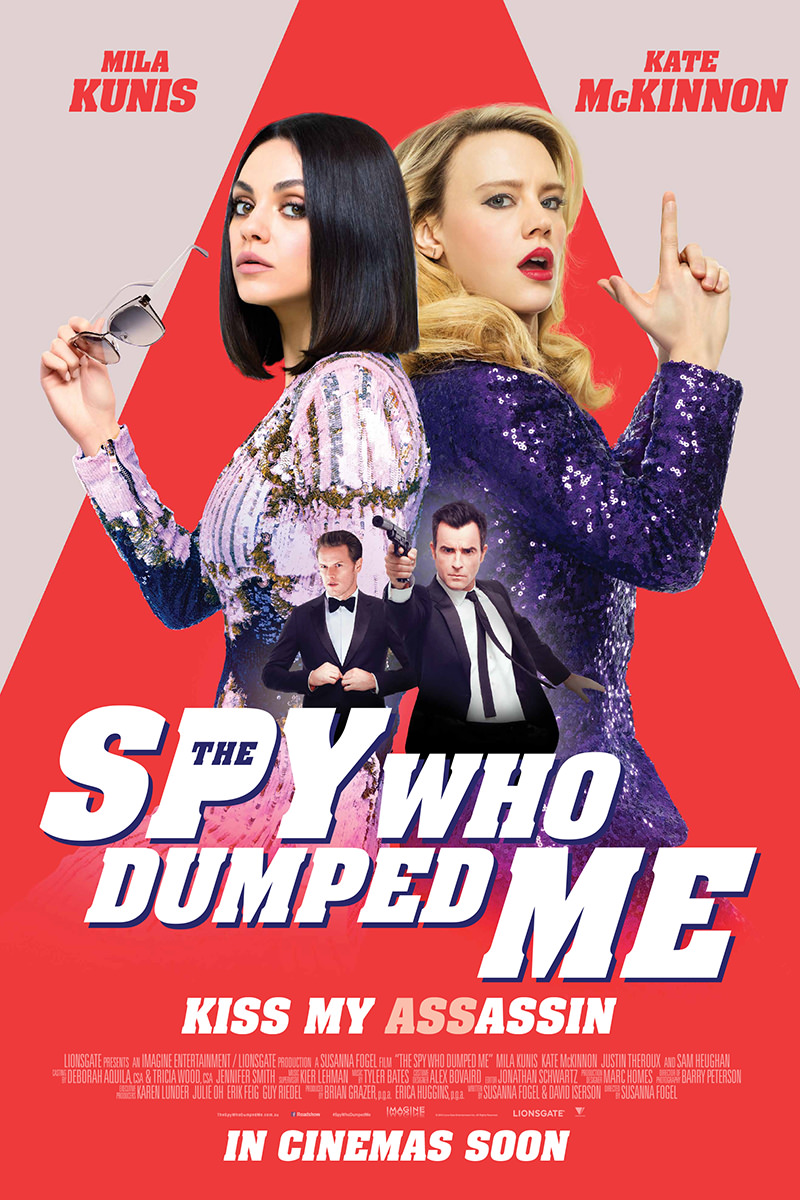 It was better than I thought it would be, but still a movie to rent, not a movie to buy. Even though it has some good jokes in it.
The other movie appearing in my iTunes? The Incredibles 2...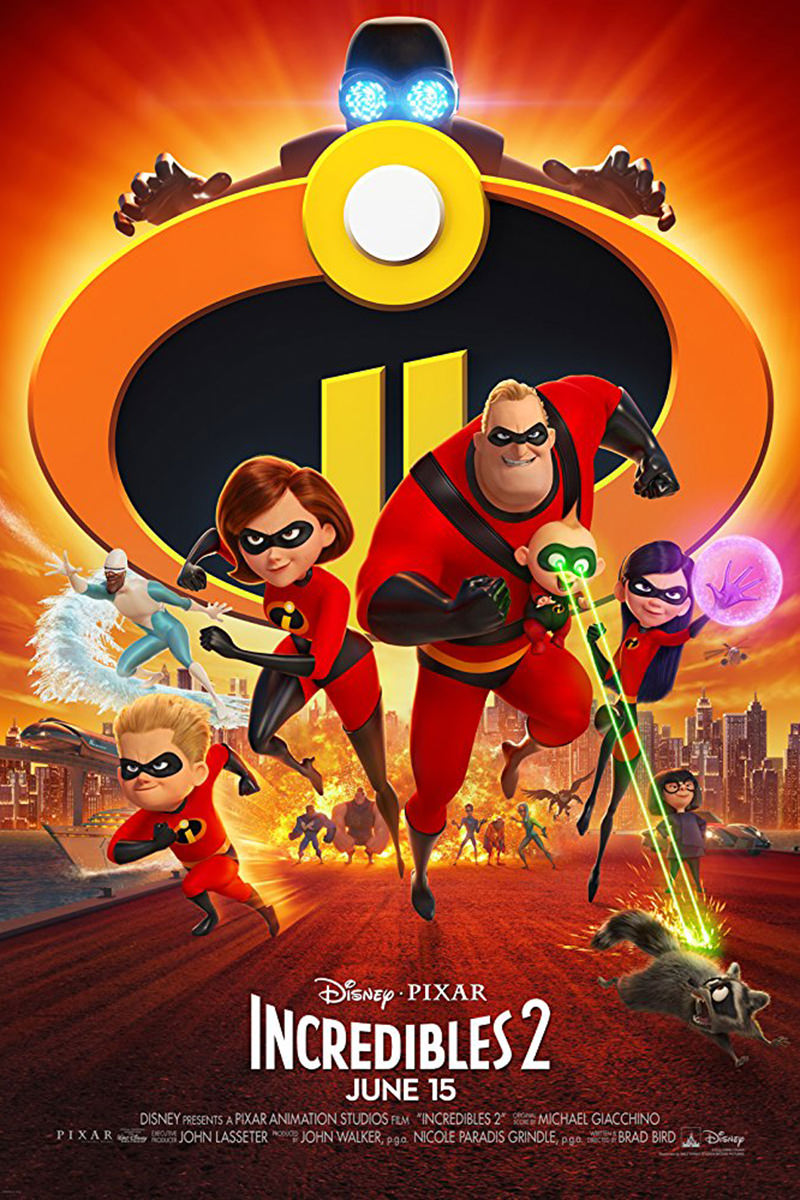 I saw this in theaters because I loved the first one so much. I still consider the original to be the best representation of The Fantastic 4 to ever hit the silver screen... and one of the best super-hero movies ever made. The sequel? I don't know if I would go that far, but it was still a highly entertaining film. And beautifully-designed.
Which is why I bought it. I wanted to be able to step through it frame by frame and just marvel at how amazing everything looks. Also... I love how they took one of my favorite games, Portal, and made it into a super-hero called Voyd. Up until now, we've only gotten to see Doctor Strange and Wong create "portals" in the movies.
And now I want to watch Avengers: Infinity War for the sixth time.
Or play some Portal.
Or maybe... just maybe... both!
Posted on October 21st, 2018

Another weekend of winterizing, plus cleaning out my garage... but there's still a warm spot in my heart... because an all new Bullet Sunday starts now...

• BOSTON!!! Congratulations to my beloved Boston Red Sox as they head to The World Series!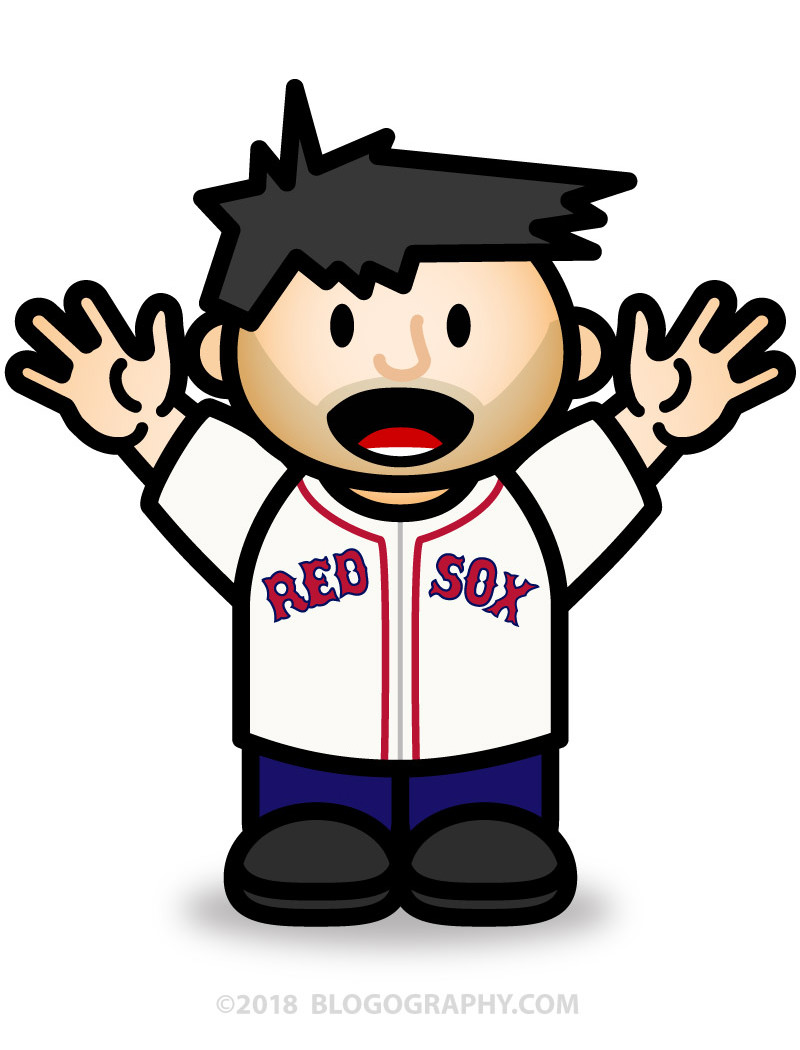 And then there's this, which is pretty funny...
SUCK IT, YANKEES! BWAH HA HA HA HA HAAAAA!

• Sears. Five years ago, my local Sears store closed. As I mentioned at the time, Sears was a huge chunk of my childhood, as that's where my first PC was purchased (an Atari 800) and the games and software that I grew up with (viva la Infocom!) all came from there...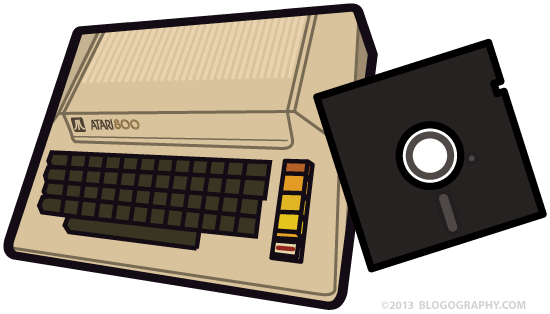 I drew this Atari 800 for the cover of Kevin Savetz's terrific book, Terrible Nerd!
So hearing that Sears is now in bankruptcy is met with a note of sadness for me. After all these decades, my local store is still ingrained in my memory. I remember everything about it. I remember exactly where the computer aisle was located. I remember what the display looked like. I remember the sound that the glass door made when it was unlocked to retrieve a box of software. I remember how excited I was when my family made a trip to Sears where I would immediately run to the computers to see what was new. That's how it was all done back in the 80's. The public internet didn't exist... certainly not like it is now. Computer magazines were always outdated the minute they were printed. There was pre-release information here and there, but I never really knew what was real until I saw it at Sears.
And now it's likely the entire chain will be gone forever. It's a tough hit to take, even though the only reason I'd ever shop there (if I even knew where to find one) was maybe for tools. Or appliances. Godspeed, Sears, you will always be in my heart.

• Owls. I've watched this too many times this past week...
Owls are such awesome creatures.

• Security! "Social Security, let's lay it to rest once in for all... Social Security has nothing to do with the deficit. Social Security is totally funded by the payroll tax levied on employer and employee. If you reduce the outgo of Social Security, that money would not go into the general fund to reduce the deficit. It would go into the Social Security trust fund. So Social Security has nothing to do with balancing the budget or erasing or lowering the deficit." — President Ronald Reagan, 1984.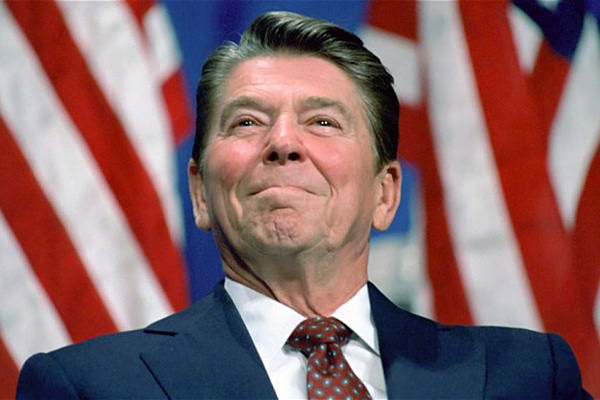 Once more for the dumbfucks in the back... YOU FUCKING PAID FOR YOUR SOCIAL SECURITY AND MEDICARE! IT'S TAKEN OUT OF YOUR FUCKING PAYCHECK! So when gaping assholes like Mitch McConnell and other Republican crooks start talking about cutting these programs to cover tax cuts for the rich and out-of-control government spending, THEY ARE STEALING FROM YOU. I honest-to-God do not understand why anybody in their right mind continues to support these pieces of shit when they are openly committed to the destruction of the working middle class. They are for themselves (like all politicians) and their wealthy puppet-masters. And nobody else. So unless you are the 1%, voting for these turds is only cutting your own throat.

• Of Note. We live in hypocritical times...
And, just in case there was any doubt whatsoever that Pat Robertson is a steaming pile of shit... here you go...
Excusing evil for lots of money in weapons sales, just like Jesus taught us!
And had it been a Christian journalist... a journalist from TBN... who was hacked apart with a bone saw? He would be calling for President Clownface VonFuckstick to nuke Saudi Arabia. This fucker cannot die fast enough. Not that I am unaware that there are dozens of assholes waiting to take his place, but still...

• Millennium.I liked the original Swedish movie trilogy based on the famous "Millennium Trilogy" of book... I *loved* the US adaptation of The Girl with the Dragon Tattoo. It was about as flawless as movies get. Daniel Craig was great... Rooney Mara was unbelievably great... she was Lisbeth Salander. Which is why I was really sad to learn that they would not be reprising their roles for the upcoming The Girl in the Spider's Web. Instead we're getting Claire Foy, which is not a terrible choice... but it's not Rooney Mara...
Fingers crossed. Lisbeth Salander is too good a character to be wasted.

And that's the end of bullets on this fine Sunday morning!
Tags:
Bullet Sunday
,
Computers
,
Dumbassery
,
Movies
,
News
,
Pat Robertson
,
Politcs
,
Red Sox
Categories:
Bullet Sunday 2018
,
DaveToons 2018
,
Movies 2018
,
News – Politics 2018
—
Click To It:
Permalink
—
1 Comment: Click To Add Yours!
Posted on October 12th, 2018

Now that we're finally getting a sequel to Unbreakable (and Split) with Glass, I got to thinking about other movies I've long wanted a sequel to.
MOVIES THAT NEED A SEQUEL...
<insert marvel studios film here>. No kidding. The films I most want sequels to are every film Marvel Studios has ever made. I keep hoping against hope that they will up the number of productions they've got going and, now that the various X-Men franchises are headed back to Marvel, that's a possibility.
Atomic Blonde. Charlize Theron's brutal take on a cold war spy drama is one of the best films in that genre to ever hit the silver screen. The story, the look, the soundtrack, the fight scenes... every frame of this film was gold and I'm dying to see more.
Central Intelligence. Nobody was more surprised than me that this Dwayne "The Rock" Johnson and Kevin Heart spy vehicle was any good... but it really was! I'd like to see where the characters end up next, assuming there's an interesting enough way to bring them back together... of which I'm skeptical.
The Heat. The best Melissa McCarthy movies are those that reign her in to a good degree, and this was one of those films. This was also a great Sandra Bullock vehicle, which is always a roll of the dice. There's plenty more story here to tell.
Kill Bill. I don't know if this is possible given how Uma Thurman came forward to speak out against her experience making the films, but boy does the idea have such great possibilities that were set up in the original two.
Master and Commander: The Far Side of the World. Sigh. This was such a beautifully-realized adaptation of the Aubrey-Maturin books that I can't understand why it wasn't a massive box office success. Regardless, it still made enough money that my hopes for a sequel are still burning.
The Legend of Tarzan. Easily the most faithful adaptation of the amazing Edgar Rice Burroughs books, I was thrilled to see what happens when they actually tried to make a good Tarzan film. I'd like to see another one.
The LEGO Batman Movie. Just like the LEGO video games, they completely knocked this one out of the park. Better than Man of Steel, Batman vs. Superman, Suicide Squad, and (heaven help us) Justice League.
The Losers. A very good comic adaptation that was really smart in how it was adapted, I would have thought a sequel would have been greenlit immediately. Alas... the box office was less than stellar.
MacGruber. I don't care what anybody says. This was a funny movie and I'd love to get a sequel.
Mr. & Mrs. Smith. I'm going to go out on a limb and say that the chemistry of Brad Pitt and Angelina Jolie can overcome any failings that might arise from trying to recapture what made the first movie so good.
Ocean's 8. As entertaining as the Ocean's Eleven trilogy ever was. One would hope that they'd work hard to come up with as interesting a caper as the first one, because that's what killed Ocean's Twelve.
Paul. A hilarious film that was so brilliantly realized that I can't fathom how it didn't manage to catch enormous buzz and become a box office juggernaut. It could so easily get a great sequel... if somebody would finance it.
Serenity. Rumor has it that we may get a Netflix show (or something) to continue on the story. Lord, I hope so. There's some good things happening with sci-fi right now, but you won't find me complaining that there's too much of it.
Spy. Easily Melissa McCarthy's best film, there are literally a dozens directions this franchise could be taken.
Star Trek. Apparently there are two films in development... one by Quentin Tarantino... and one that has Kirk time-traveling back to meet his father (Chris Hemsworth!). Both are stalled for one reason or another. Whatever the reality of what's going on, I sure hope they get everything figured out. There's too many good things about the reboot to let it die.
Team America: World Police. It honestly doesn't have to be a sequel to Trey Parker and Matt Stone's brilliant puppet movie... but it needs to be something. After the brilliance of The South Park Movie, Baseketball, and Team America, you just know they have another amazing movie in them.
MOVIES THAT NEEDED A SEQUEL AT ONE TIME, BUT EVERYBODY IS PROBABLY TOO OLD NOW...
Beverly Hills Cop I honestly didn't think that Beverly Hills Cop III was that bad. No... it wasn't the sequel I was hoping for, but it was entertaining enough. And it had me hoping that there would be a fourth installment which would wrap things up in a much more satisfying way. Whether Eddie Murphy is too old to churn out another one is debatable... but I still hope.
Buckaroo Banzai: Across the 8th Dimension. So many years... decades, really... hoping against hope that Buckaroo Banzai Against the World Crime League would see fruition but, alas, it was not to be.
Eurotrip. SCOTTY DOESN'T KNOW! SCOTTY DOESN'T KNOW!
The Fifth Element. Instead of making a sequel to The Fifth Element, Luc Besson gave us the underwhelming Valerian and the City of a Thousand Planets. It's depressing in entirely too many ways given that Bruce Willis is probably past the point of playing the character by now.
Hancock. This was a really good super-hero movie before really good super-hero movies were common (thanks, Marvel Studios!), so perhaps a sequel isn't necessary now... even if Will Smith was ten years younger.
Spaceballs. So much material in sci-fi that's ripe for parody.
True Lies. I understand why 9/11 was able to remove the possibility of a sequel, but what a waste. The original film was remarkable for how well it was done, and I would have loved to have seen Schwarzenegger and Curtis in one more outing. We ended up with Mr. & Mrs. Smith. which was kinda the same thing... but not really.
Undercover Blues. One of the best movies you've probably never seen, this is easily in my Top 25 Films of All Time, so naturally I was dying for another outing by Jeff & Jane Blue. And while Dennis Quaid and Kathleen Turner are probably too old for that kind of film... their daughter Janey could follow in their footsteps and end up needing help from mom and dad... just sayin'.
V.I. Warshawski. If this film had a male lead, I'm betting it would have gotten a sequel. It was smart, funny, and had a good detective story driving it. But, all we got was Kathleen Turner being frickin' awesome, and apparently that wasn't enough.
MOVIES THAT NEEDED A SEQUEL AT ONE TIME, BUT A PRIMARY CHARACTER US DEAD...
Galaxy Quest. I honestly don't know how this would have ever worked given the clever premise of the original wouldn't work a second time... but boy-oh-boy would I have loved to see these characters try. Alas with Alan Rickman gone, it's too late.
Sneakers. I always held out hope that we'd get a sequel... but with River Phoenix gone and Robert Redford and Sidney Poitier essentially retired... well...
MOVIES THAT DON'T NEED A SEQUEL, BUT I LOVE THE CHARACTERS TOO MUCH TO IGNORE...
The Long Kiss Goodnight. No idea how they would come up with a sequel that would work well when the original wrapped up so neatly, but everything here worked so dang well... and Geena Davis and Samuel L. Jackson had such amazing chemistry... that I'd really love for them to try.
MOVIES THAT NEEDED A SEQUEL BUT WE'RE GETTING SOMETHING ELSE INSTEAD...
The Girl with the Dragon Tattoo. The American adaptation didn't suck... it was actually incredible. And Rooney Mara and Daniel Craig were exceptional in it. I was fully expecting that it would get an immediate sequel. And... apparently it is... but not with Mara and Craig? Blergh.
MOVIES THAT NEEDED A SEQUEL IF THE ORIGINAL HAD BEEN WORTH A SHIT...
John Carter. One of my favorite series of books ever, the John Carter of Mars novels are ripe for a good cinematic adaptation. Unfortunately what we got was a steaming pile of shit that was barely faithful to the books and essentially destroyed what could have been an awesome series. Such a huge disappointment.
Posted on October 7th, 2018

Home again and all is well... because an all new Bullet Sunday starts now...

• Homeward. And, just like that, Hawaii is over for me. I would have liked to have stayed another couple days to hang out with my friends and relax but, alas, I've got a cat back home that is undoubtedly really, really anxious to get out of the hospital. I did get bumped to First Class, which is kinda like a vacation. A vacation with a bowl of warm nuts...
The last time I came to Hawaii for fun was when I managed to tack a few days on the back-side of a work trip in 2011. The four times since then were all work all the time. And while I wouldn't have missed this wedding in Oahu for anything, coming to photograph an event is still work!

• Salmon. I have been this close to flying Alaska Airlines' Salmon-Thirty-Salmon too many times to count. But I'm always a gate or two away. Like today...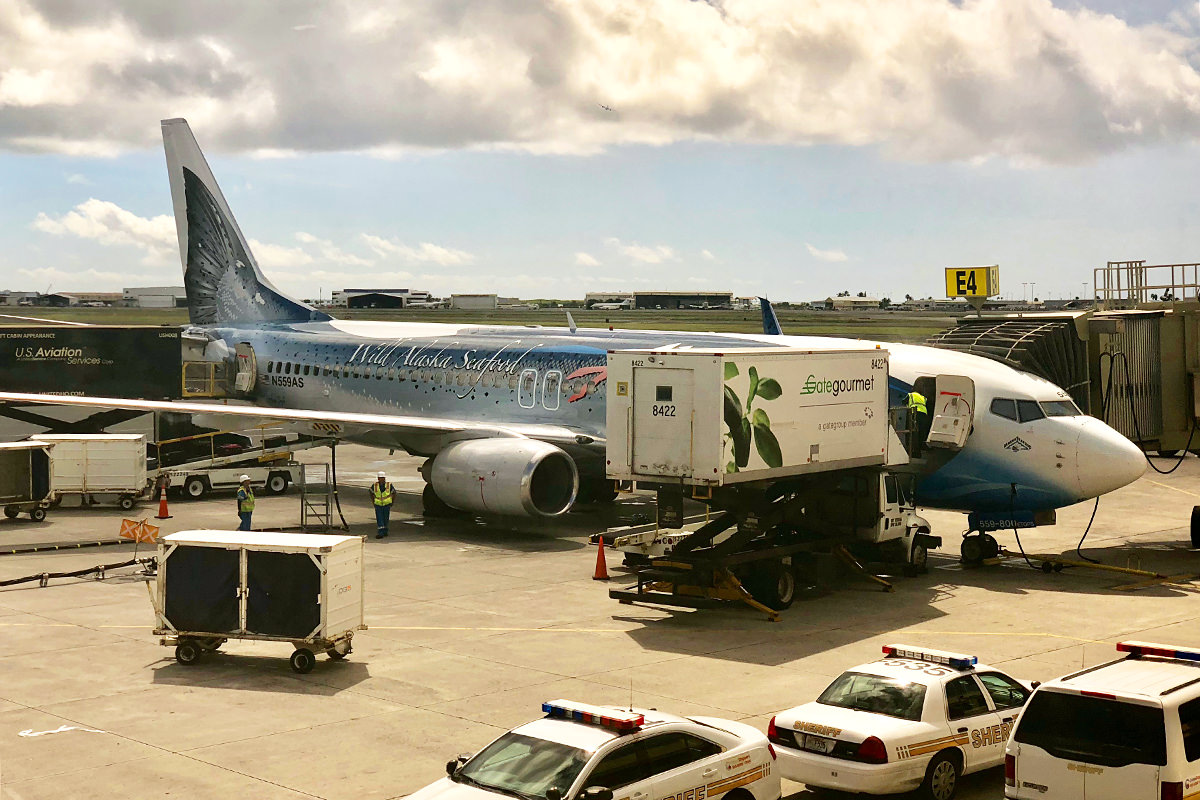 It's not every day you get to fly in a plane painted to look like a big fish... and, alas, today is not my day either.

• Simon. On my trip to Honolulu on Friday I saw the available movies I hadn't seen (Tomb Raider, yawn... Won't You Be My Neighbor, awesome... and Blockers, surprisingly watchable) and so on my trip back I watched movies I enjoyed that I've already seen... Deadpool 2 and The Disaster Artist... and also Love, Simon...
This movie is so amazingly good (despite a rough start to the third act) and has an ending that's ten tons of wonderful. I've seen it three times now, and one thing continues to stand out... the casting on this film is phenomenal. Not just the main characters, but supporting roles as well. In particular, Josh Duhamel and Jennifer Garner as Simon's parents. I knew Garner could pull off the emotional weight... but Josh Duhamel?!? And yet...
And that clip has been edited down from the original scene.
The first coming-of-age-love-story with a gay lead character from a major studio was going to be a landmark film regardless of how good it was. Or how terrible. The fact that Love, Simon turned out to be something great is just icing on the cake. One can only hope that more films like this entering mainstream culture becomes a step towards more acceptance and less bullying in our schools. Because isn't high school hard enough?

• Haerts. In addition to being one of the sweetest, most charming, funny, genuine films in recent memory, Love, Simon has a great soundtrack. It was especially awesome that Wings by Haerts got a snippet into the movie. It's such an amazing song...
And now I'm addicted to it all over again.

• Photography. It didn't actually rain on the wedding yesterday, which was nice. A lot easier to shoot photos when you're not soaking wet. The problem was my poor back, which was in spasm the entire day. I was eating muscle relaxers like candy in an attempt to keep being able to move. The good news is that the photos turned out pretty good. Not so much because of my talent as a photographer, but because the bride and groom are phenomenally good-looking... and patient.
And... despite my not being a professional photographer (and especially not a wedding photographer), this was my sixth wedding shoot. No idea how this keeps happening to me.

• Home. Jenny meowed when I walked through the door. Meowed after me when I rolled my bag in. Meowed after me when I went to the bathroom. Meowed after me when when I went upstairs. Meowed after me when got undressed. Meowed after me when I got in bed. She did not stop. "Sheesh. I am sorry I had to leave you all alone! Are you going to calm down if I can bring your brother home tomorrow?!?"
Such a sweetheart. I hope that Jake and Jenny's reunion goes well.

And... I turn into a pumpkin at midnight, so... much aloha.
Posted on September 26th, 2018

With the exception of the
Cars
trilogy, there aren't any Pixar films I actively dislike. For everything else, it's just a matter of degrees. Some of them are exceptionally brilliant... others are just really good animated features. Here's my ranking from favorite to not-so-favorite...
Monsters Inc. In my mind, there's no more perfect Pixar film than this. Compelling story. Loads of humor. Amazing characters (including Sully, my favorite). Everything I love about Pixar in one movie.
The Incredibles The best Fantastic 4 film yet made. And, until Marvel Studios hit the scene four years later, one of the best super-hero films ever made. The architectural style of this film is over-the-top beautiful.
The Incredibles 2 More of the same. Which would usually be a bad thing... but they pushed it into another level of brilliance.
Toy Story 2 I was mortified when I heard there was a sequel happening to Toy Story because I was convinced most sequels were crap. Boy did I get proved wrong. A brilliant follow-up that actually improved on the first one.
Up Pixar has a way of putting a lot of heart into their projects. This is probably the film that tugged on the most heartstrings for me. And, as if that wasn't enough, they went and put Dug in there too.
Toy Story The film that started it all, and Pixar completely knocked it out of the park.
Toy Story 3 A lot of people put this at the top of their list. It's easy to see why, but it felt a little emotionally manipulative and deliberate to me. Still an amazing film.
Finding Nemo What I love about this film is how beautifully the story all came together. Sure it looked good. Sure the plot was clever. But it flowed so naturally from scene to scene... from moment to moment... from start to finish.
Coco One of the most beautiful movies ever made. If the story wasn't so overtly manipulative, I probably would have ranked it higher.
Wall-E I think my expectations were too high here. It was a wonderful film, but I had a tougher time buying into the story than I probably should have given that it was about robots. I can say that it had the best end-credits of a Pixar film.
Monsters University A terrific flick, but it seemed like a missed opportunity to go back in time for a prequel. Nobody could come up with a sequel idea worth working on? Even so, Sully remains my favorite Pixar character by a wide margin.
Brave A movie that's insanely gorgeous to look at, but kinda fell apart for me story-wise. Merida seems short-changed, which is a shame, because you can tell they were trying to push the idea of "Disney Princess" into a better direction.
Finding Dory I'm not entirely convinced this was a sequel worth telling. But, then again, it was still a really good movie.
Inside Out This is consistently one of the best-rated Pixar films... and I get that. It's a beautiful, heartfelt story, but it also has a level of detachment to it that made it tough for me to buy into.
Ratatouille Cute characters that are beautifully rendered. But the human characters, particularly the lead, dragged everything down for me.
A Bug's Life It would be easy to say that this movie hasn't held up well, which is why it's so low on my list. That's not entirely true. I think it's just as visually stunning as it ever was. The voice acting and story are entertaining. It's pretty fantastic so far as cartoon movies go. But when compared to all the other Pixar films? It's a weak link for me. Didn't dislike it, just didn't care for it as much as others.
Cars I couldn't get into the world they were building here. Anamorphic cars just did not work for me (surprising given my love of the Chevron cars), and I didn't care for the story much to boot.
The Good Dinosaur It's not that I hated the film... it certainly looked pretty... and it's way above other cartoon crap... it's just that it lacked the multi-level appeal that allows adults to find fun in a juvenile film.
Cars 3 So bad. I was bored, bored, bored. Repetitive and dull from start to finish. Can't believe this got a theatrical release.
Cars 2 So very bad. This was the movie that convinced me that Pixar's magic was in serious decline. The reason I place it dead-last is because of the stupid-as-shit "spy" plot-line. Fortunately, Pixar regrouped and got their crap together. But that didn't stop them from releasing Cars 3.
Next up is
Toy Story 4
. Not exactly sure that was a smart move given how nicely things got wrapped up in the last one, but I'm trying to keep an open mind.
Posted on September 24th, 2018

I've decided this will be a week of ranking random things! And to start? I'm ranking all the James Bond themes.
As a big fan of the franchise, seeing who they get to crank out the movie's theme song is always part of the fun because it's a real hit-or-miss with me. And here we go...
The original James Bond Theme (John Barry, Dr. No) — The fact that this is one of the most well-known pieces of movie score ever written (and has endured as such even to this day) is a testament to just how amazing it is.
Live and Let Die (Paul McCartney & Wings, Live and Let Die) — Quintessential James Bond movie theme song with all the complexity you'd expect from Paul McCartney. He started soft, building to a frantic assault on your brain... then dropped into a near-whimsical interlude before slamming forward again... then dropped into another interlude of strings and romance... before bringing it home with a bold crescendo of a finish. No theme song that followed captured the entirety of a James Bond story the way that this one did. In lesser hands, it would have undoubtedly been a mess, but that's McCartney for you.
For Your Eyes Only (Sheena Easton, For Your Eyes Only) — In many ways, this is my favorite James Bond theme song. Elegant, powerful, and sublimely beautiful in the way that it set the stage for the film. Lyrically, vocally, and musically is all came together to just work. This was the first James Bond movie I saw in a theater, which probably taints my feelings a bit, but I'm making no apologies for that.
Moonraker (Shirley Bassey, Moonraker) — This is the song that mires any list I make in controversy, because Shirley Bassey's other tracks (for Goldfinger and Diamonds are Forever) are widely regarded as James Bond mainstays and far superior to Moonraker. I disagree. If anything, I feel that this is the song which best uses her immense talent to best service the James Bond aesthetic. Rather than plowing over the top of the music with her power, Bassey's restraint here allows the majesty of a soaring musical score to shine while still showcasing what makes her the Queen of Bond Theme Songs. If there's a misstep, it's the annoying "ting ting" of a triangle that should have been more subtle by at least half, but it's a small blot on an otherwise flawless track.
A View to a Kill (Duran Duran, A View to a Kill) — An exciting theme song opening with a pop flare that only a band like Duran Duran could give it, this is exactly what you want when you ask "the band of the moment" to write the opening track for your Bond movie. Despite being a song so obviously rooted in the 80's I honestly don't think it's badly dated by today's standards, which is quite an accomplishment.
Skyfall (Adelle, Skyfall) — It's weird. I love Adelle, the person, but don't care for her music much. Then Skyfall comes along... and she absolutely nailed it. So painfully Bond it hurts, this is how you you do it. Wonderful, wonderful stuff.
The World is Not Enough (Garbage, The World is Not Enough) — On the surface, this seems like an odd match-up... I mean, Garbage? Really? But then you hear Shirley Manson's flawless vocals carrying you through a dream-like trance of a soaring orchestral score and you totally get it. What's so cool is that it breaks free of being boring with occasional punch and a fantastic finish that leads you right into the movie... which really should have been better than what we got.
License to Kill (Gladys Night, License to Kill) — Gladys Knight totally killing it as you knew she would. This is a beautiful, powerful song with some great vocal and musical moments which make it next-level stuff. The lyrics were perfect as well, feeling very Bond from start to finish.
Nobody Does it Better (Carly Simon, The Spy Who Loved Me) — The most secretly overtly sexual theme song in the entire Bond franchise, this is one of those songs that is both so very James Bond and the least Bond-sounding. It's probably that conundrum that makes me appreciate it over more appropriately-themed tracks on this list.
The Living Daylights (a-ha, The Living Daylights) — Seeing as how a-ha is one of my all-time favorite bands, it should comes as no surprise that I love this track. It's a beautiful song, and I think it was an imaginative way to reflect the themes in the movie (as all good theme songs should). But I seriously struggle a bit as to where it belongs on this list because it lacks the gravitas that songs need to work as a good Bond theme. Rounding out my top-ten felt "right" even though there are tracks below which feel more "Bond" to me.
Goldeneye (Tina Turner, Goldeneye) — Perhaps it was having to work the word "Goldeneye" into the lyrics which made this song not quite come together... but it's otherwise got a lot going for it. Like Tina Turner crooning over a sultry score that feels both retro and modern at the same time. Not quite timeless, but memorable enough to make me like it.
Die Another Day (Madonna, Die Another Day) — This song does not hold up as well as a James Bond theme should. It's badly dated by the autotune trickery, and I can't help but feel that Madonna had a much, much better Bond theme in her somewhere. Even so, I've always liked this track and felt the rabid criticism of it was unjustified. At least it tries to be interesting both musically and vocally, which is more than you can say for a lot of songs on this list. Sure, there are distractions dragging it down ("Sigmund Freud?!?"), but it paired very well with the Pierce Brosnan torture scenes it was played to.
Diamonds are Forever (Shirley Bassey, Diamonds are Forever) — Despite having the unimaginably powerful vocals of Shirley Bassey behind it, the lyrics and singing are a bit of a slog for me. Where this track really shines is in the music, which has some really great moments in there.
Goldfinger (Shirley Bassey, Goldfinger) — Yeah, yeah, I'm a heathen for having the most memorable of all the Bond theme songs not make my top ten... but it just doesn't "do it" for me. Bassey can belt it out with the best of them, but this was all power all the time with no subtle moments to make all that power feel as impressive as her other two takes on a Bond theme song. And that ending? Lord. So over the top as to be grating. I just don't get it.
You Only Live Twice (Nancy Sinatra, You Only Live Twice) — This is such a beautiful musical arrangement that it pains me to drop it so low on my list. But the vocals just kill it. Nancy Sinatra didn't have the power to pull it off and the lyrics were forgettable.
Tomorrow Never Dies (Sheryl Crow, Tomorrow Never Dies) — Despite liking Sheryl Crow and finding the musical arrangement to be nice enough, this song doesn't work for me. It seems more disjointed than Live or Let Die, which is really saying something. As if that weren't enough, it's so sleepy and boring that you're nodding off before the movie even gets going.
Thunderball (Tom Jones, Thunderball) — Gag-inducing song with lyrics so awful that Tom Jones attempts to compensate by blasting them out in the most annoying way possible. ANY WOMAN HE WANTS, HE GETS! HE'LL BREAK ANY HEART WITHOUT REGRET! =insert eyeroll emoji= This was the only song on this list that I could not bring myself to listen to all the way through.
You Know My Name (Chris Cornell, Casino Royale) — Just awful. I still can't fathom how the first movie of the brilliant reboot of James Bond with Daniel Craig managed to be saddled with such a horrendous clash of lame rock stylings and dated vocals. The only thing that places it this high on my list is that I think they lyrics have something to say.
All Time High (Rita Coolidge, Octopussy) — This song starts out so subtle and beautiful, which leads you to believe that it's building to something. Except it never does. It dives into sleepy and boring tedium and never escapes. Maybe with someone like Shirley Bassey behind it this track could have broken free of what we got... but, alas, snoozefest.
On Her Majesty's Secret Service (John Barry, On Her Majesty's Secret Service) — Despite being a musical number, the beautiful build-up feels very James Bond to me, and I can't help but wonder if some vocals would have elevated it past where it ended up, which is notable but not great. What was great? We Have All the Time in the World by Louis Armstrong, which was also in the film.
From Russia with Love (John Barry, From Russia with Love) — A very pretty musical arrangement, but kind of dour and boring too. A James Bond theme needs to slap you in the face and this one puts you to sleep.
The Man with the Golden Gun (Lulu, The Man with the Golden Gun) — If I had to sum up this song in one word it would be "irritating." Everything from Lulu's grating vocals to the inane lyrics were subpar.
Another Way to Die (Jack White & Alicia Keys, Quantum of Solace) — I don't get it. I like Jack White. I love Alicia keys. But put them together and you get this disaster. This is the film that followed the incredible James Bond reboot heading in an amazing new direction... and was a prelude for the movie being a major step down. Blargh.
Writing's on the Wall (Sam Smith, Spectre) — What a whiny pile of overindulgent shit. Not just the worst James Bond theme song ever, maybe the worst song ever. I cannot understand why people enjoy Sam Smith, as I don't think he can craft a tune to save his life. But plenty of people do, so I'm guessing it's just me? The only song on this list that I didn't bother to listen to because I already know I loathe it on every possible level. I still remember sitting in the theater in utter disbelief that this horrendous crap was blasting through the speakers. The stuff of nightmares. This is what's playing non-stop on the radio in hell. Cannot possibly come up with the words to even remotely describe how much I hate this track, which not only makes me lose my will to live, but also to never watch another James Bond movie again. Just dredging up my suppressed memories of hearing Writing's on the Wall is enough to make me wish I was never born. Or, if I were capable of clearer thinking while writing about such a travesty, that Sam Smith was never born. A song like this ends civilizations. Heaven only knows its very existence killed ours. Lord save us from the universe-leveling apocalypse which must surely be imminent. Or don't. We totally deserve to be wiped from all creation for allowing such a monstrosity to be unleashed on an unsuspecting universe. I hate this song. I hate it. I hate it. I hate it. I hate it. I hate it. I hate it times infinity. Nay, even the infinite does not put my loathing into proper perspective. I hate it far more than that. This is multi-dimensional, timeless, all encompassing hatred which spans everything, everywhere, in realms both real and imagined. And those yet to be imagined. And those unimagined. Oh I hate this song so much.
In retrospect, I probably should have ranked the actual movies. Oh well. Maybe one day.