Posted on April 26th, 2018
I started paying for CBS All Access because it was the only way to watch Star Trek: Discovery. I kept paying so I could watch The Good Fight. In-between all that, I started re-watching episodes of 60 Minutes, a show I've never had much interest in until I found out that CBS All Access has nearly 200 episodes available for streaming. My biggest problem with the show is how they take interesting subjects and drag them out to the point of tedium. Which is why it's such a great show to have running as background noise while I work. I can safely ignore it while still absorbing relevant snippets.
Until something pops up that destroys my ability to ignore it.
While watching an old 60 Minutes segment on Bob Mankoff... cartoon editor of The New Yorker... there was a segment about cartoonists pitching their latest yucks to him. Most of the cartoons get rejected, but a few get through. Among them is a cartoon about Tarzan...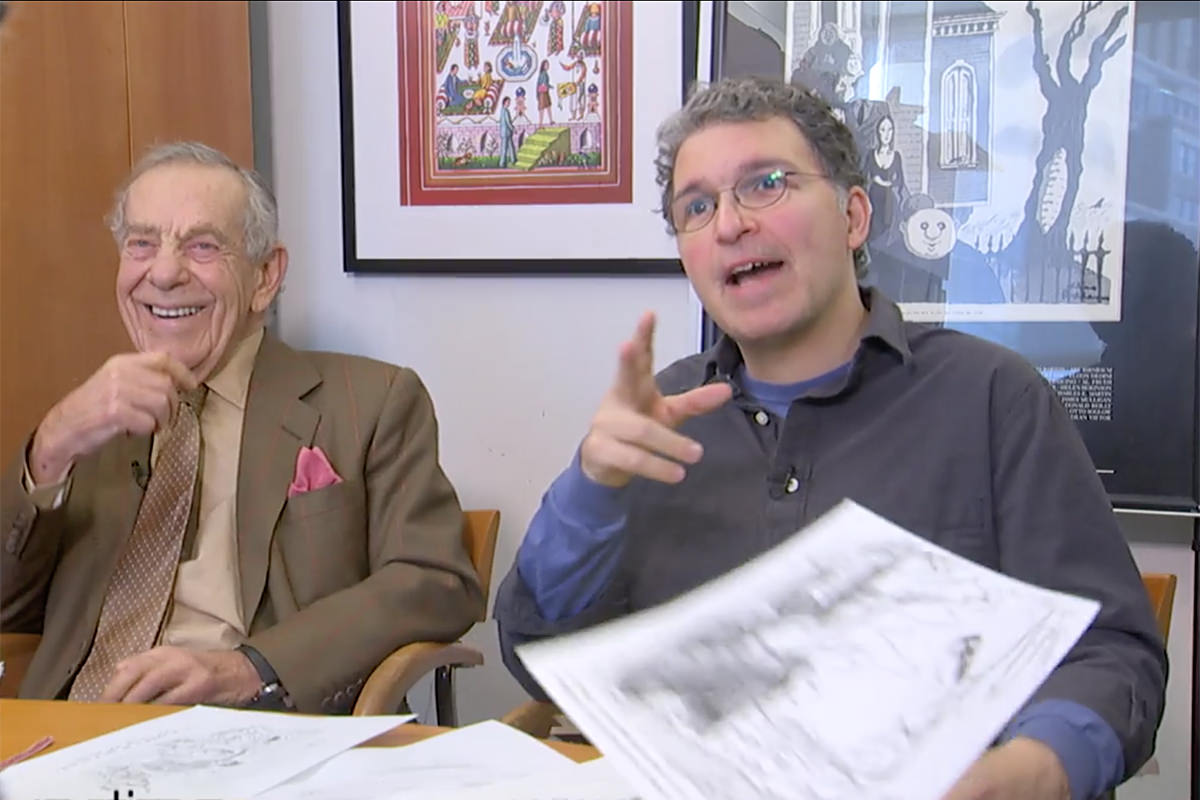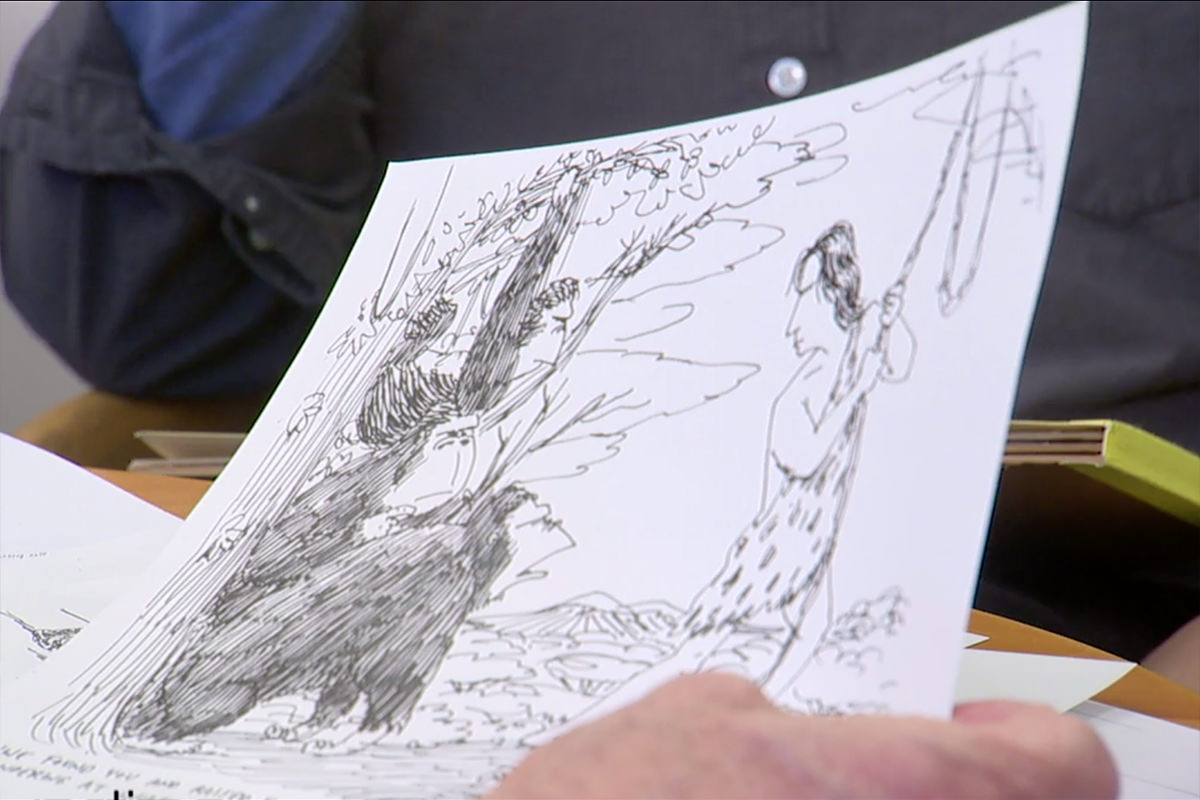 Mankoff: "The apes are saying 'We found you and raised you as one of us, so we were just wondering at what point did you learn to shave?"
Cartoonist: "I have researched this. There is no iteration of Tarzan in literature, comic books, or movies in which he has facial hair. It makes no sense!"
Doesn't make sense?
Bullshit.
Bull.
Fucking.
Shit.
You don't have to be a Tarzan fan like me who has read all the books dozens of times to know this is 100% bullshit.
In the very first book... Tarzan of the Apes... the Edgar Rice Burroughs novel that started it all... the original Tarzan source for all the literature, comic books, and movies... it is explained that Tarzan started scraping the hair from his face because he understood he was a man, not an ape, and he was afraid of turning into an ape...
"But of these things Tarzan did not think. He was worried because he had not clothing to indicate to all the jungle folks that he was a man and not an ape, and grave doubt often entered his mind as to whether he might not yet become an ape.

Was not hair commencing to grow upon his face? All the apes had hair upon theirs but the black men were entirely hairless, with very few exceptions.

True, he had seen pictures in his books of men with great masses of hair upon lip and cheek and chin, but, nevertheless, Tarzan was afraid. Almost daily he whetted his keen knife and scraped and whittled at his young beard to eradicate this degrading emblem of apehood.

And so he learned to shave—rudely and painfully, it is true—but, nevertheless, effectively."

—Edgar Rice Burroughs, Tarzan of the Apes
Which begs the question... exactly how much "research" did this cartoonist do that he didn't run across the reason his cartoon is stupid? Apparently he didn't even read half-way through the first Tarzan book.
I wish I knew why crap like this pisses me off.
Is it because the cartoonist lied and obviously didn't research anything? Is it because I get sick and tired of Tarzan being continuously misrepresented? Who knows. I wish it didn't piss me off, because then I wouldn't have to stop working so I can blog about it.
Posted on February 25th, 2015

Jon Stewart finally addressed his departure from The Daily Show and why he's hanging it up.
Surprise surprise...
The 50 Fox News 'lies' in 6 seconds is examined lie by lie here.
Kudos to Stewart and Co. for limiting themselves to only fifty.
Posted on December 17th, 2014

They're gonna get you.
They won't forget you.

Oh you know I know.
Lies.
Posted on January 12th, 2012

Picking up from where I left off in my last entry where I started talking about Stephen Colbert...
Yesterday morning I went to the Colbert Nation website so I could take another look at a particularly outrageous video showing just how huge a piece of shit Rush Limbaugh is. The footage hadn't been posted yet, but I did find something equally interesting. All of the heroes who donated money to the Colbert Super PAC could type in their name and see a video clip where Stephen Colbert thanked them on his show. Sweet! Here's me...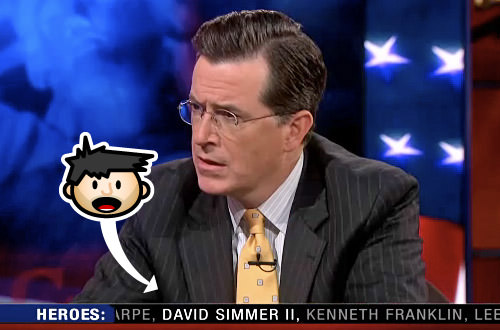 Oh... and last night I checked again and the video I wanted to watch again had been posted...
Yes! Such is the irrefutable integrity of FOX "News" and Rush Limbaugh. And do you think they'll even consider issuing a retraction? Or even a clarification? I suppose it depends on how big of a fallout there is from a fucking COMEDY NETWORK SHOW fact-checking the Conservative agenda at FOX. As I've said a dozen times, I don't give a shit where anybody chooses to get their news. But be honest about it. Anybody watching FOX "News" (or any network, really) who believes that they're getting a "Fair and Balanced" look at politics and current events is hopelessly deluded. Go sell that bullshit somewhere else.
In any event... I, for one, am thrilled to see that my tax dollars are actually going to a good cause for once...

Trick-or-Treat! — Official White House Photo by Pete Souza
Ever since we first had a White House, our presidents have held extravagant events for all kinds of reasons. President Reagan once held a massively pricey State Dinner for Princess Diana (and invited John Travolta for heavens sake). But because this is President Obama we're talking about, first he gets eviscerated for throwing some military families a Halloween party, then gets accused with lies of having covered it up?
Seriously?
Spending crazy amounts of money on a visiting princess from a foreign country doesn't register outrage, but spending money to treat American heroes who have sacrificed so much for our country... well... they're just not worth it.
But regardless, you'd think that Fox "News" would have brought up some of the expensive White House events from the past in the interest of being "Fair and Balanced"... but no. And it's not like anybody would expect that sack of shit Rush Limbaugh to ever utter a single fucking word that wasn't in some way attacking this country's president. His listeners would probably have an embolism if he were to tell them that Ronald Reagan also threw expensive parties at the White House during a time of economic crisis. Even if he didn't relate LIES that the government then covered it up. Because you can make up whatever outrageous crap you want about President Obama, but don't you dare say anything even remotely disparaging about President Reagan! He was a Founding Father of this great nation and a True Christian... not some kind of Secret Muslim Socialist like Obama!
I swear, sometimes the dumbfuckery of the gullible American public is so overwhelming I have to sit back and marvel at the fact that half the populace has the brain power to even breath... let alone think for themselves. And why should they do that? There's a bloated asshole on the radio manipulating them with bullshit and lies they're too fucking stupid to ever question. Because thinking is hard.
GAH! It's enough to drive you crazy.
I really need to start drinking more.
Posted on April 12th, 2011

In all seriousness here, I don't know whether to laugh or cry anymore...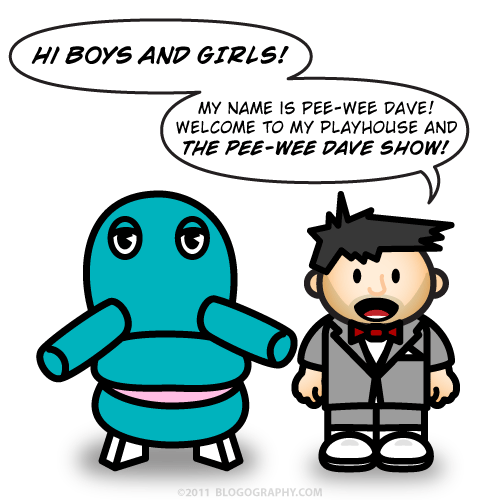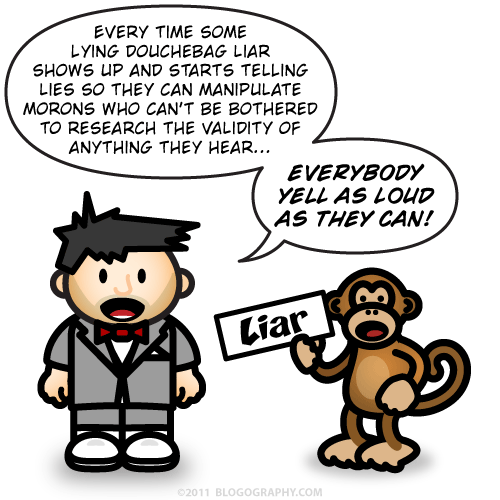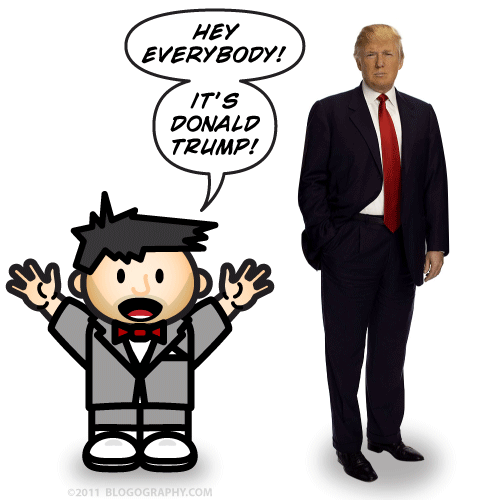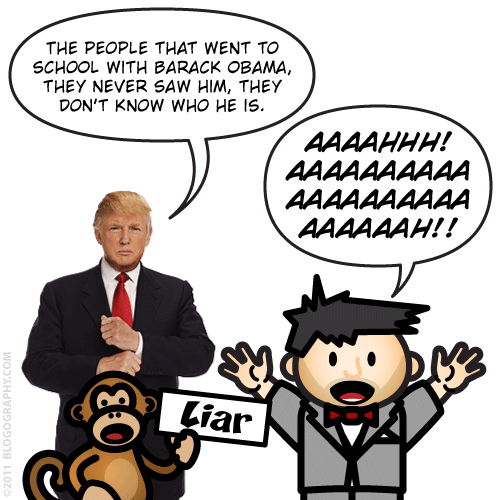 PolitiFact says... PANTS ON FIRE!
Don't get me wrong... if he can prove that President Obama was not born in the USA, REGARDLESS OF THE OVERWHELMING EVIDENCE TO THE CONTRARY, then more power to him. That would be a massive lie that deserves to be exposed, and "The Donald" would truly be doing our country a service by exposing it (even though I don't really give a shit).
However...
Until there is some ACTUAL FUCKING EVIDENCE and all Trump has is a BUNCH OF FUCKING LIES then he should probably SHUT THE FUCK UP! Because if he CAN'T produce any ACTUAL FUCKING EVIDENCE then all he's doing is TRASHING THE PRESIDENT FOR PERSONAL GAIN WITH NO CONSEQUENCES FOR HIS LIES! I mean, come on... HE'S RUNNING FOR PRESIDENT!
Of course, all the birther pigfuckers are defending him by saying "Donald Trump is only asking questions! " But this is a load of shit. His "questions" are just lies masquerading as questions. It would be like Bill Gates popping up on every fucking news program in existence and saying "DONALD TRUMP HAS PROVIDED NO PROOF THAT HE'S NOT A CARD-CARRYING MEMBER OF NAMBLA AND HAS SEX WITH UNDERAGE BOYS!" Or perhaps "I AM SPENDING TWO MILLION DOLLARS TO FIND OUT THE TRUTH AS TO WHETHER DONALD TRUMP IS A PEDOPHILE THAT FUCKS CHILDREN!!" Or something like "THERE CONTINUES TO BE NO EVIDENCE THAT DONALD TRUMP IS NOT A CHILD RAPIST!"
People hear that shit... conclude that somebody with millions of dollars like Bill Gates must know what he's talking about... and suddenly people are believing that Donald Trump is having sex with their children. It's a lie (or so I would hope), but people are too fucking lazy to find out the truth, so they just roll over and believe what they think they're being told.
Look, I can't say for definite sure that President Obama was born in Hawaii like all the evidence says. I wasn't there. Maybe Trump is actually on to something. Maybe all the birther pigfuckers are right. Maybe it's all true. But I also wasn't there when Donald Trump allegedly had sex with all those young boys, so maybe that's true too.
I mean, it could be.
It's not like you need any evidence or hard facts anymore.
Just millions of dollars and an agenda to baselessly discredit somebody.
Or a blog. Same difference! It's all good!
Posted on March 4th, 2010

From now on, I'm just going to assume that every politician, religious leader, FOX Newscaster, or man on the street who actively fights against equal rights for gays is a closeted homosexual. As history has shown us over and over again, it's a theory that has a solid basis in fact. Ultimately this will save me a lot of time wondering what makes these people such raging douchebags, because the answer ultimately ends up being that they doth protest too much. Sure they rail against those "filthy homos" so they can preserve the sanctity of marriage and protect families, but at the end of the day all they really want is a big ol' Cock Sandwich.*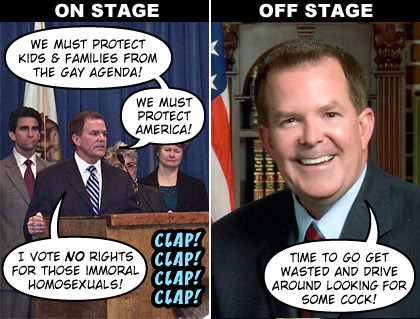 Senator Roy Ashburn Wants Cock!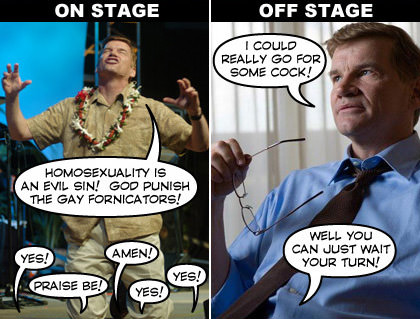 Reverend Ted Haggard Wants Cock!
Though it's difficult to celebrate too hard when these douchebag hypocrites get caught doing exactly what they publicly oppose, because it's really more sad than funny.
We live in such a messed up unforgiving society that these poor guys are conditioned to hate themselves because of who they are. So they spend their lives lashing out against the people that are everything they despise... which turns out to be people just like them. They somehow think that if they pass enough laws against homosexuals, preach the gospel against homosexuals, or broadcasting hate again against homosexuals, that it will somehow turn them straight. Or perhaps they think it compensates for the "perversion" that they've been convinced is within them. I really don't know what makes them do what they do, but I know it makes me sad to think of how painful their lives must have been all this time.
But then I think about my many gay friends who have suffered because of assholes like Reverend Ted Haggard, and the sadness disappears to become anger. Or I think of people I've known who have been killed by drunk drivers like Senator Roy Ashburn, and the compassion fades to outrage. The hateful crap these fuckers do makes life miserable and dangerous for people I care about, so suddenly making fun of their hypocritical bullshit seems like a rational response. I live to see these pathetic dumbasses get caught with their pants down (so to speak).
And now I guess I just sit back and wait for Rush Limbaugh's inevitable gay scandal.
It would explain so much.
*Cock Sandwich has a nice symmetry to it, being the perfect entrée for my earlier creation, Penis Salad...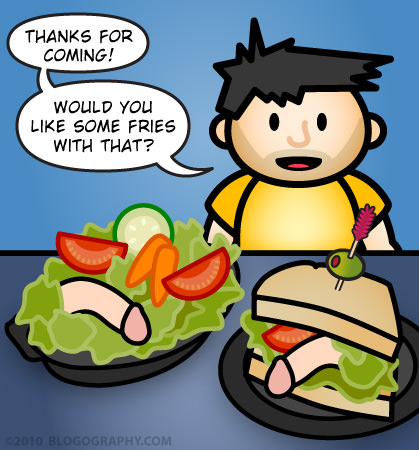 All that's missing is some Dick Pudding, and it's a meal fit for Senator Larry Craig!