Since it doesn't seem to matter which political party gets into office, and Republicans and Democrats have been equally guilty of caving to lobbyists and fucking up this country... I just don't give a shit anymore. This tends to lead me to vote based on social issues rather than the Big Political Issues that are decided by People With Money instead of politicians.
Because if we're going to charge ahead into wars so the 1% can profit from the carnage... if we're going to continue to subsidize industries that destroy the environment... if we're always going to pass laws that stack the deck against the little guy so the big guys can keep their wealth and power... does it really fucking matter if it's a conservative or a liberal making the decision? Why should I care?
I haven't for a long time.
And so I've made my election decisions based solely on the issues that politicians can actually change. Any time a candidate is fighting for personal liberties, equality, fairness, and keeping the government the fuck out of our bedrooms, vaginas, and private lives... they get my vote. Which is why Mitt Romney wasn't even on my radar during the last presidential election. President Obama was the least worst candidate on crap that presidents are actually a factor in changing. Sure he totally fucked us on "government transparency," but the People With Money were never going to let ordinary citizens see how the government really works anyway... so whatever. But Obama has pushed forward on issues like marriage equality, which is all he can truly change anyway, so there you have it.
And now we come to the one issue that makes me a single-issue voter from here on out.
Any politician... ANY politician... who makes a campaign promise to eradicate Daylight Saving Time gets my vote. Republican... Democrat... Libertarian... Independent... Communist... whatever... that's how I'm casting my ballot.
I can't stand Hillary Clinton. But if Hillary Clinton runs with the promise of dropping Daylight Saving Time and her challenger does not... CLINTON 2016!
I can't stand Mitt Romney. But if Mitt Romney runs again with the promise of dropping Daylight Saving Time and his challenger does not... ROMNEY 2016!
Sure he's dumber than a box of rocks, but it's not like this would be the first time we've had a person so pervasively, astoundingly, unyieldingly ignorant in the White House. But we survived then and we can survive again... we'll just be doing it without having to dick with our clocks twice a year.
And speaking of pervasively, astoundingly, unyieldingly ignorant potential candidates... if he vows to get rid of Daylight Saving Time? TRUMP 2016!
No joke.
Because the madness simply has to end.
Eliminate it... or split the difference... or even make Daylight Saving Time become Standard Time... I don't fucking give a shit... just stop this antiquated, nonsensical, idiotic crap once and for all...

RICK "PIECE OF SHIT" SANTORUM 2016???
Could be. Could be. All it takes is one campaign promise... you disgusting, unAmerican, homophobic, dumbfuck... and my vote is yours!
Posted on September 14th, 2014

Don't let Summer's imminent demise get you down... because Bullet Sunday starts... now...

• New? You know that feeling when a new toy you ordered from Amazon shows up? Suddenly it's Christmas and your Birthday all rolled into one and it doesn't matter that you had to pay for it because it's something you really want and are just so thrilled to have it in your hot little hands at long last after an agonizing wait even though you just ordered it only yesterday. Great, isn't it?
You know what's not great? Getting your new toy then discovering that it's not "new" after all. Not only has the box been opened previously... but all the packages inside have been opened. As if that weren't bad enough... THERE IS DIRT ON YOUR "NEW" TOY! ... DIRT!!!!
Obviously, I received returned merchandise. Obviously, I won't be keeping it. Obviously, I have to return it and wait AGAIN for my NEW toy to arrive.
Life can be so hard.
Well, relatively speaking, of course.

• Palin! Last month Sarah Palin started her own online channel. And more amusing than the fact that there are people out there willing to pay $9.95 a month to listen to her bullshit is that Saturday Night Live predicted it...
But it wasn't until news of a drunken brawl involving The Palins broke out that I realized what serious entertainment potential "The Sarah Palin Channel" has. Reality is far better than anything Saturday Night Live could ever dream up. And while I seriously doubt Sarah will be airing footage from what really goes on in her life that's not been carefully orchestrated for public consumption... I am praying that somebody captured footage of Palin yelling "DO YOU KNOW WHO I AM?!? while mixing it up with the locals. I would gladly pay $9.95 to see that.

• Fake! As somebody who has been accused of "faking" my travels on more than one occasion, I was intrigued by the story of a Dutch girl who actually did fake a trip to Southeast Asia. At first I was thinking "How lame could you be?"... but then I read the story...
Interesting. And yet another wake-up call to not trust everything you read on the internet.

• Mom! This is beyond sweet...
So very Japanese... but in a way I think anybody can relate to.

• Phone 6! I placed my pre-order early enough that I'll be getting my iPhone 6 on launch day. Except I'll be half-way around the world on vacation when it arrives, so actually I won't be getting it on launch day. I am both happy and sad about that.
ZOMG! JUST LOOK AT IT! I really need to start planning my vacations better.

• Phone 8! I would never give up my Apple iPhone for a Google Android Phone. I don't care for Android... at all... and would consider such a move to be a significant downgrade. But then there's Windows Phone 8. I wouldn't trade down to that platform either... but, if Apple closed up shop today, that would be the phone I'd buy. For one thing, Windows Phone 8 is the only OS with an interface that seems "new." Whereas Android is a shittier version of what Apple's already done, Windows 8 is a beautiful departure. It feels modern. It looks great. Some real thought went into it. I like most everything about it... once I got used to the "flippy tiles" interface, which gets annoying after a while...
But there's a couple of serious problem for Microsoft: market share and apps available. Market share is probably the biggest problem because they don't have any. It's hovering just below 3% and dropping fast. And because of that, developers aren't writing apps for their dying platform. Including the three companies I work with. Two never even started... the third stopped all WinPhone development last Friday.
And so Microsoft is in catch-22 situation. Their market share won't grow if customers don't have a ton of compelling apps. Developers won't create a ton of compelling apps until there is significant market share. And I don't care how many billions of dollars that Microsoft throws at the problem, it's not going away any time soon. Which means Windows Phone 8 is probably not long for this earth. Eventually Microsoft is going to have to face the fact that they will never be able to compete with Apple and Google when it comes to smart phones. Their only chance now is to fork Android to create their own version of the OS so they can still do what they want to do while having access to the gazillions of apps available. Whether Microsoft decides to do the obvious or waste billions upon billions of dollars to no avail remains to be seen. As a fan of their UI, I hope they do something before WinPhone is forced to close shop permanently.

And, on that happy note... time to finish packing.
Posted on April 6th, 2014

Ooh! Game of Thrones is on!
Don't blink... because an express edition of Bullet Sunday starts... now...


• Lucy. It would seem that Luc Besson has something new...
Now this I am looking forward to. And a sequel to The Fifth Element, of course.

• Super. Well okay then...
I liked Gravity well enough, but thought it dragged in spots. This would have made for a bit more exciting film... assuming General Zod would show up. Then Sandra Bullock could KNEEL BEFORE ZOD!

• Popular. It would seem that CBS News recommends meth addiction thanks to unfortunate placement of the story below this one...
Unfortunate placement happens all the time in magazines and newspapers, but for some reason I thought that websites were immune. Oh goodie... something new to worry about. In other news... how about that meth? It's a heck of a drug.

• Anti-Vax. Oh look! The mumps outbreak in Central Ohio has now reached 150 cases!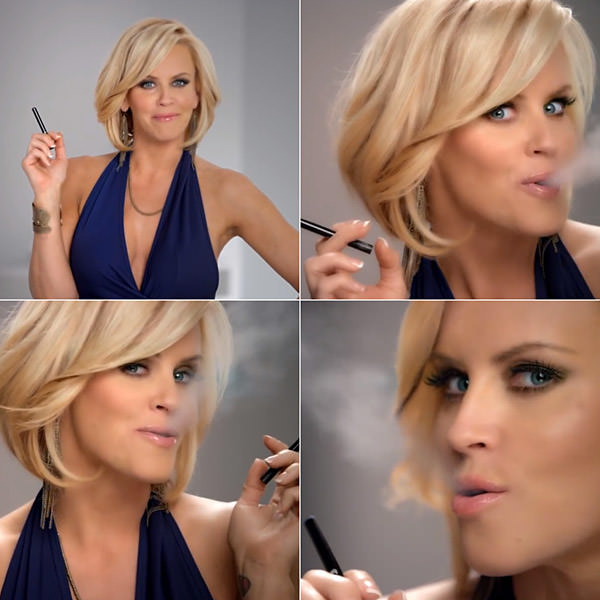 A job well done! Smoke 'em if ya got 'em, you crazy bitch!

• Micro. But to end things on a positive note, how amazing is this?
Absolute genius. I just love innovative stuff like this.

And now? Winter is coming...
Posted on March 15th, 2014

You often hear "Youth is wasted on the young."
Less often you may hear "Wealth is wasted on the rich."
Something you don't hear very often is "Intelligence is wasted on the smart." And that's probably because smart people are smart enough to put their intelligence to good use.
But not always.
I've seen a lot of stupid people do a lot of stupid shit.
Most times it's relatively harmless... like when somebody gets drunk, decides they can fly, then jumps off the roof and breaks their leg. So they end up in a cast for a while and learn a valuable lesson. Which they will immediately forget the next time they get drunk. Because they're stupid.
Sometimes it's tragic... like when somebody gets drunk, decides they can fly, then hijacks a plane and crashes it into a football stadium during playoffs. So they end up dead for a while and learn a valuable lesson. Which, unfortunately, took their life and the lives of thousands of other people to learn. Because they're stupid.
But whatever. There's no sense getting too worked up over it because it's stupidity and that's what stupid does.
No, it's when I see smart people doing stupid shit that I fly into a rage. They should know better. They're smarter than that. They have the ability make better choices.
Today I had to deal with the consequences of somebody who is incredibly smart doing something mind-bogglingly stupid. They made a horrible decision which is not only going to destroy their own life, but is going to affect a lot of people in a bad way for a long time. And the more the situation sinks in the angrier I get and the more I want to know why. Why did you do it? What could you have possibly been thinking? How could you let this happen? Why? WHY? WHY? WHY?
And so, against my better judgement, I asked them.
Their answer?
"I don't know."
You don't know?!? Really? BZZZZZZT! WRONG ANSWER! That's the answer a stupid person gives. That's the answer that comes from somebody who never bothers to think about what they're doing or what the consequences might be. That's the answer from a person who just doesn't give a fuck and has resolved to live their life free of responsibility. That's the answer you get from idiots who "don't know" because they never know anything. They don't know and they don't care that they don't know, so they never make the effort to know, and THAT'S what makes them stupid.
You often hear "Even smart people make stupid decisions".
I know first-hand that this is true.
But if you're a smart person making a stupid decision that's going to ruin lives, you'd better damn well come up with a better answer than "I don't know."
The people who cared for you and trusted you deserve better than your playing the stupid card.
Posted on December 21st, 2013

Well, I put it off for as long as I could.
I don't watch Duck Dynasty. Before the recent media explosion around the show and its cast, I barely even knew it existed. To me, it was yet another piece-of-shit "reality television" program to ignore, just like Here Comes Honey Boo Boo, The Bachelor, and whatever Real Housewives of... crap-fest is currently playing. No, the only "reality" stuff I watch is in the form of competition shows like Survivor, Top Chef, and Project Runway. But even those are more than I can stand sometimes because people are fucking idiots. And watching fucking idiots is not my idea of entertainment.
I'll just set the "reality" aspect of "reality television" aside for a minute, because I think we all know that it's a load of crap. Well, most of us, anyway.
But I digress...
For those living in a cave somewhere, there's an A&E Network "reality television" show called Duck Dynasty which follows The Robertson family and their real-life business "Duck Commander" which makes duck hunting gear (like duck calls). Where the entertainment factor comes in is that the family plays up the Southern redneck stereotype to the nth degree, complete with ZZ Top beards, guns, and camouflage...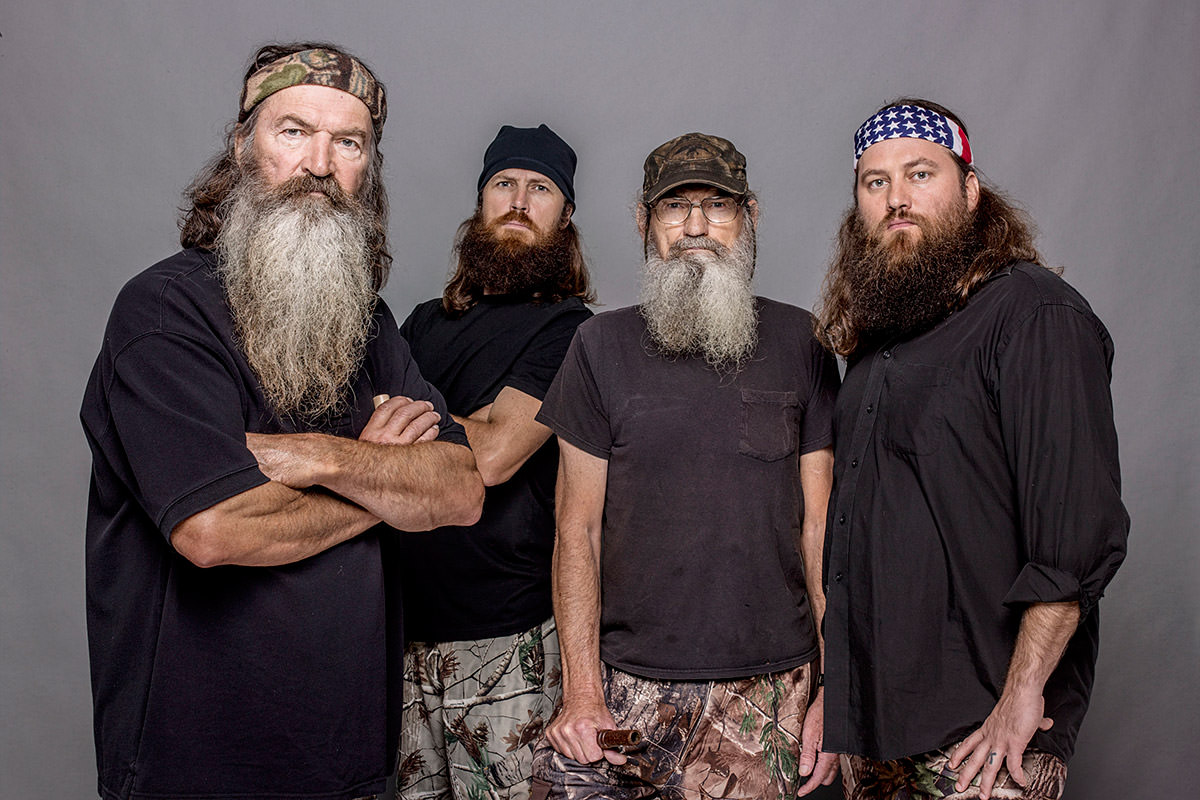 Photo from AP/A&E by Zach Dilgard
And people eat it up. It's one of the most popular shows in A&E Network history.
The recent drama being that the patriarch of the family, Phil Robertson, made some pretty heinous comments in an upcoming GQ Magazine interview. Most notably, espousing his Biblical-inspired world-view which equates homosexuality with (among other things) bestiality... and that African Americans were perfectly happy living in America under Jim Crow segregation laws. A&E decided this reflected badly on their brand, so they suspended the guy from his own show on their network indefinitely.
Duck Dynasty fans go nuts. The Christian Right goes nuts. Idiocy ensues.
I'd quote the regular stable of talking heads who are crying out for blood over the suspension as "an attack on free speech," but it's all so damn stupid that I just can't. There was no government intervention. Phil Robertson was not imprisoned for speaking his mind. Phil Robertson is free to keep giving bigoted, homophobic interviews in the guise of "his religion" for as long as he wants. Freedom of speech was in no way hindered... and people who think that way need to understand the difference between "freedom of speech" and "consequences of utilizing your freedom of speech." Much like MSNBC jettisoning Alec Baldwin before them, A&E made a business decision in an effort to disassociate themselves from an employee they feel has broken a clause in their contract by being offensive, and that's it.
But that's not it, because it's more exciting if we can make it into something bigger and get people all riled up over it all...
First of all, A&E is being run by hypocritical assholes. They carefully constructed a cast of characters around the "straight shootin' loose-canon Bible-thumpin' redneck" image that was developed for Phil Robertson... then essentially fired him for being everything they wanted him to be... nay, needed him to be...so that Duck Dynasty would be an entertainment success story. I don't care what moral clauses or contracts A&E had the Robertson's sign... they knew exactly who Phil was when they hired him.
Second of all, this is not some kind of "attack on religion" or "effort to criminalize Christianity" or whatever ridiculous "freedom of religion" argument is being drummed up in the headlines. Nobody is being told that they have to abandon their faith. No Bibles are being ripped out of the hands of Christians to be burned. Nobody is being prohibited from attending their church. A&E is simply drawing their (arbitrary) lines as to what moral clauses are being enforced this week (and what they are willing to air on their network), then acting accordingly. Again, I'm not saying this isn't hypocritical... it absolutely is... but it's also not any kind of "attack on religion" any more than prohibiting penises to be shown on your network is an "attack on men." Phil Robertson signed a contract concerning his behavior, then broke it. That contract wasn't with God, it was with A&E, so let's try and remember that.
Thirdly, the fact that society is moving towards tolerance and acceptance of gays and lesbians means that society is going to tolerate intolerance towards gays and lesbians less and less. I'm sorely tempted to just play the "tough shit" card here, because I honestly don't give a fuck about hurting people's feelings when it comes to their bigotry and hatred... but this is America and, much as I may not like it, people are entitled to their homophobic bullshit (whether they attribute it to their religious beliefs or not). So whatever. You can choose to believe that the earth is flat, the moon is made of cheese, the sun revolves around the earth, two consenting adults falling in love is akin to bestiality, and being forced to sit in the back of the bus is a laugh-riot good time. But don't be shocked when people laugh at you or don't want to hear your antiquated views.
And, lastly, people DO realize all this hoopla is over a fictional version of a real family, right? A family of multi-multi-millionaires exploiting a stereotype for money, fame, and ratings? They call it "reality television" but nobody really believes that. Situations are artfully arranged. Dialogue is meticulously scripted. Images are carefully constructed. Entire "stories" are built to keep things interesting. Which brings us to this recent YouTuber rant which puts the whole situation in vivid relief when he says "Enjoy your fake shit, America... you dumbasses deserve to be conned!"
WARNING! This video is profanity-laden and probably not safe for work...

Ultimately, I don't give a shit about the actual issues at play here because I don't watch Duck Dynasty, don't care that some multi-millionaire got fired for saying bigoted crap, and think a company can make whatever stupid, hypocritical decisions they want to when it comes to employee conduct that conflicts with a signed contract. What I DO give a shit about is all the manufactured drama being built up around A&E's decision to shelve Phil Robertson. Because all this "FREEDOM OF SPEECH IS UNDER ATTACK!" and "CHRISTIANITY IS UNDER ATTACK!" bullshit is yet another round of idiotic propaganda that's dividing society and distracting us from the real problems that actually matter.
So somebody let me know when Phil Robertson is detained by the military for saying bigoted nonsense or is imprisoned in Guantanamo Bay for being a Christian... because until then, I've had enough of this idiotic Duck Dynasty drama-fest.
And besides, I'm willing to bet Pigeon Lineage or Grouse House will be coming to A&E any day now...
Posted on November 2nd, 2013

Meh.
As this is the second-most stupid day of the year, I'm just going to take a pass. I'm all ranted out.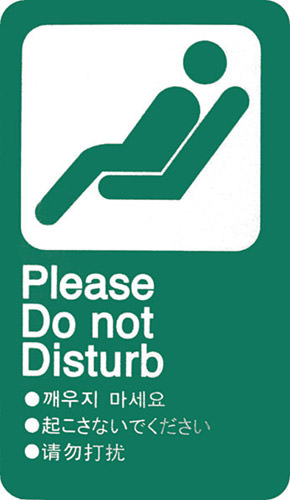 Except to say... holy shit haven't we had enough of this idiotic fucking around with the clocks yet?