Posted on February 5th, 2019

A while back Jake managed to murder a poor bird that wandered into the catio, leaving me a not-so-nice present when I returned home.
My hope was that this would be a rare incident. But the little maniac struck again last night. Luckily this time I was home and could run out and admonish him so the bird could escape...
If I weren't so mortified at Jake's homicidal tendencies, it would actually be funny. The minute I open the back door he's like "whut?" and the bird plops right out of his mouth and wanders out to the back porch.
As soon as the bird had escaped I immediately ran to get a box I could cut open as a temporary shelter to keep the snow off of him and (hopefully) keep him safe from another cat. But by the time I had made it back there he had flown away...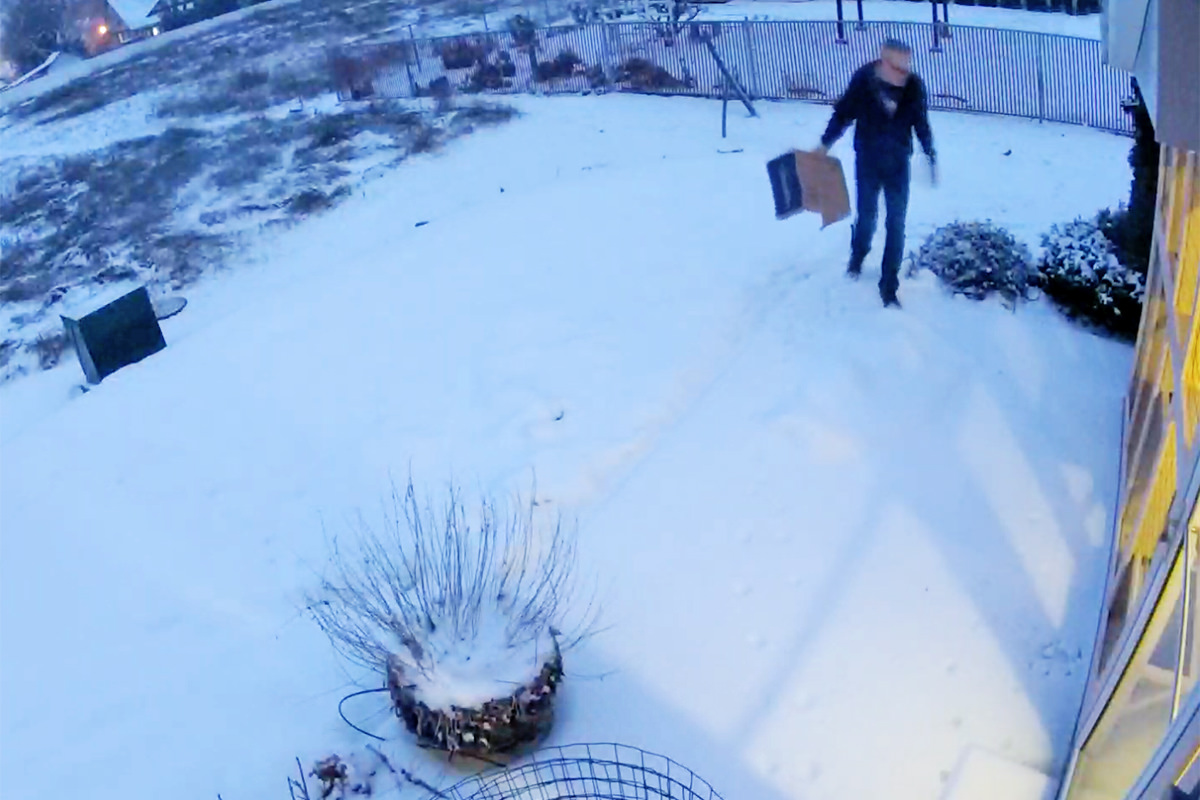 He didn't look gravely injured, just shocked, so I'm hopeful he was able to recover. I have no idea how much damage Jake does when he attacks, but I'm assuming there's some kind of puncture wound from his claws/teeth. Poor bird.
Except...
A couple weeks ago I got an alert that somebody was breaking into my house. It ended up being a bird...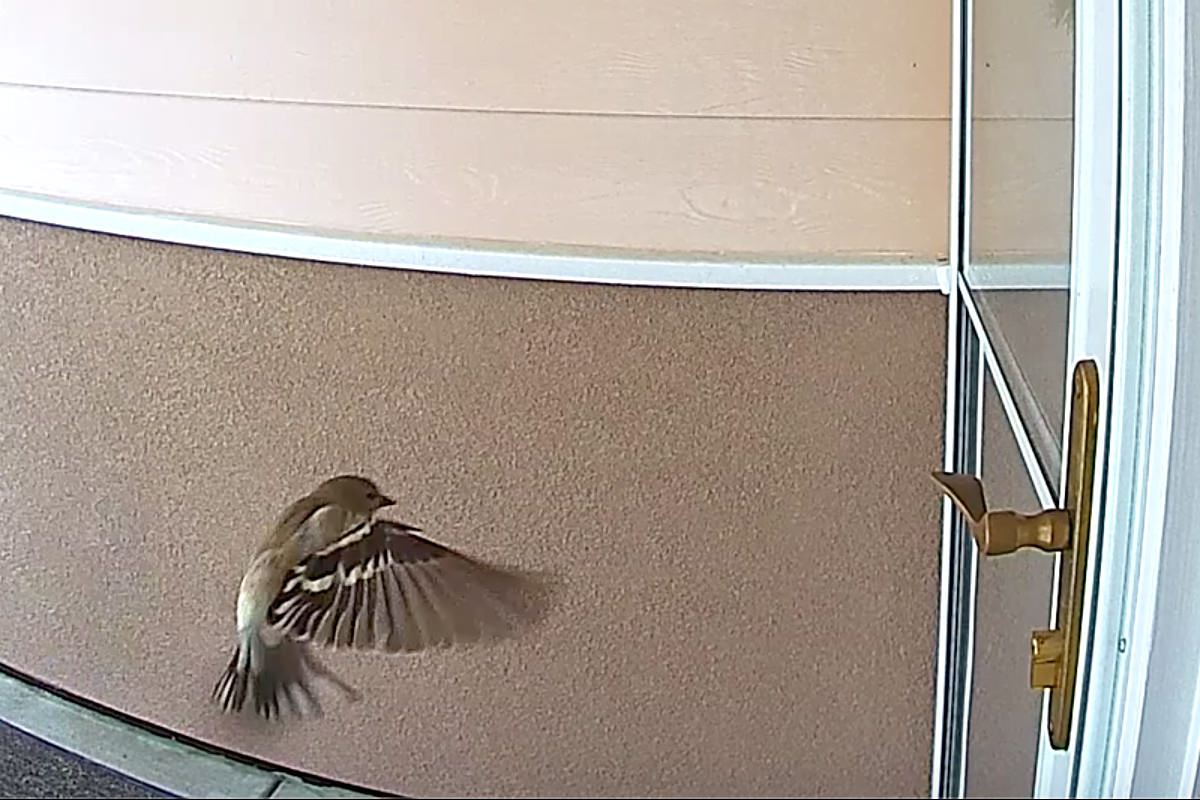 Just before it snowed, it happened again...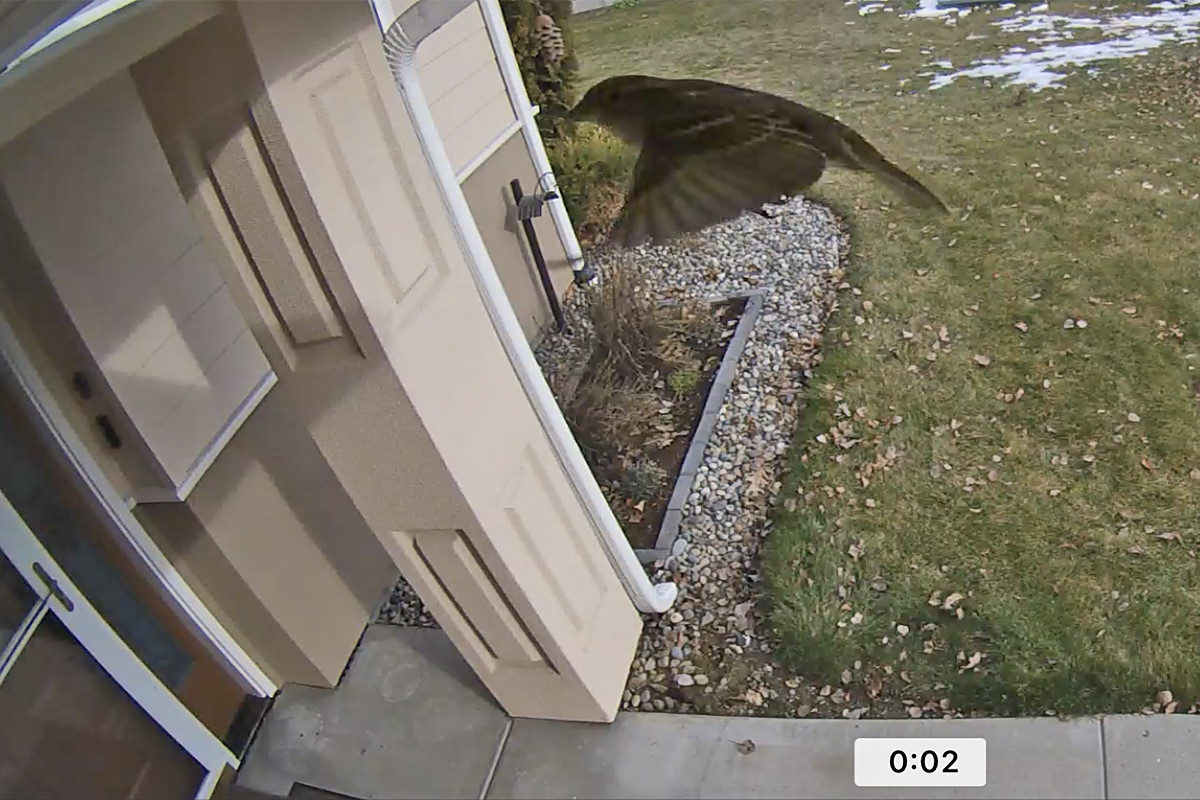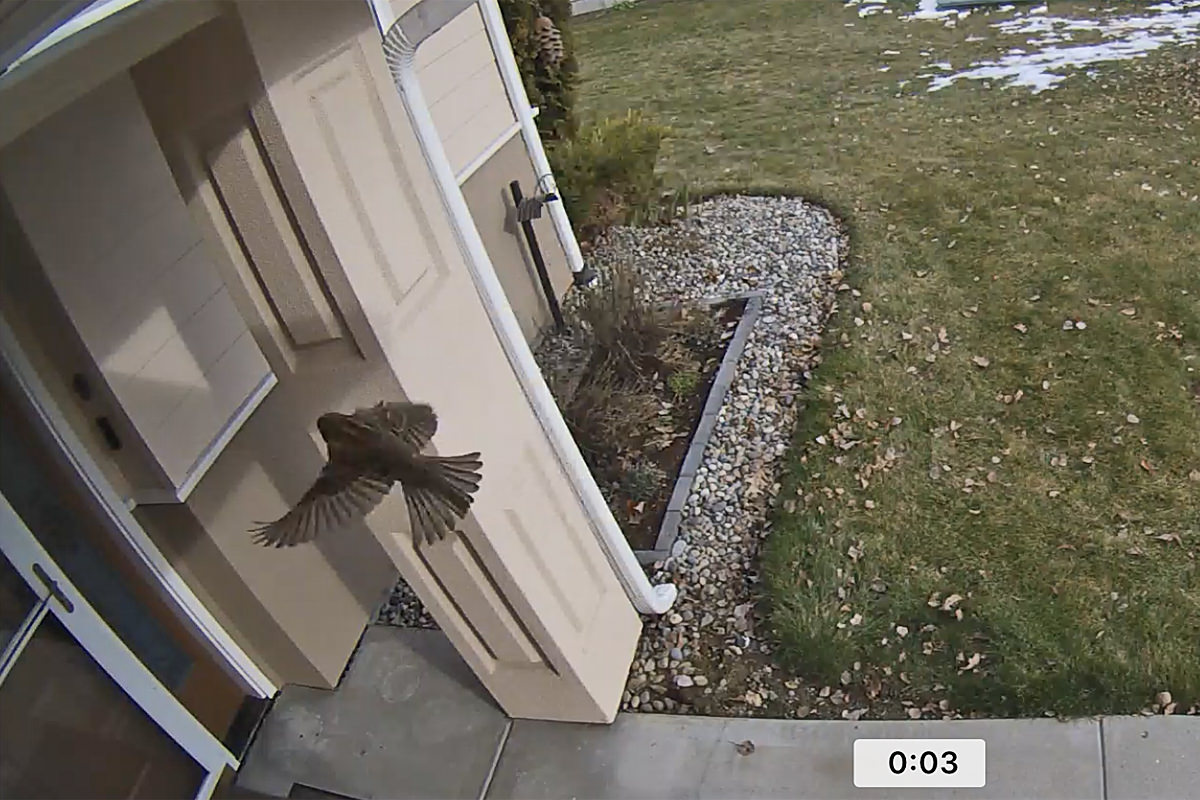 Maybe these bird break-ins are not accidental.
What if... they are seeking revenge?!?
Somebody alert Tippi Hedren.
Posted on January 17th, 2019

This morning while I was at work, I received a notification from my security cameras that somebody was breaking into my front door. This happens whenever anybody is in the vicinity of the exterior doorknobs. I wasn't too worried because my door locks weren't reporting any tampering. But I was curious. Did somebody leave me a pamphlet or something? Let's take a look, shall we?
Well, that's disappointing...
But pretty.
I love birds. Especially in flight...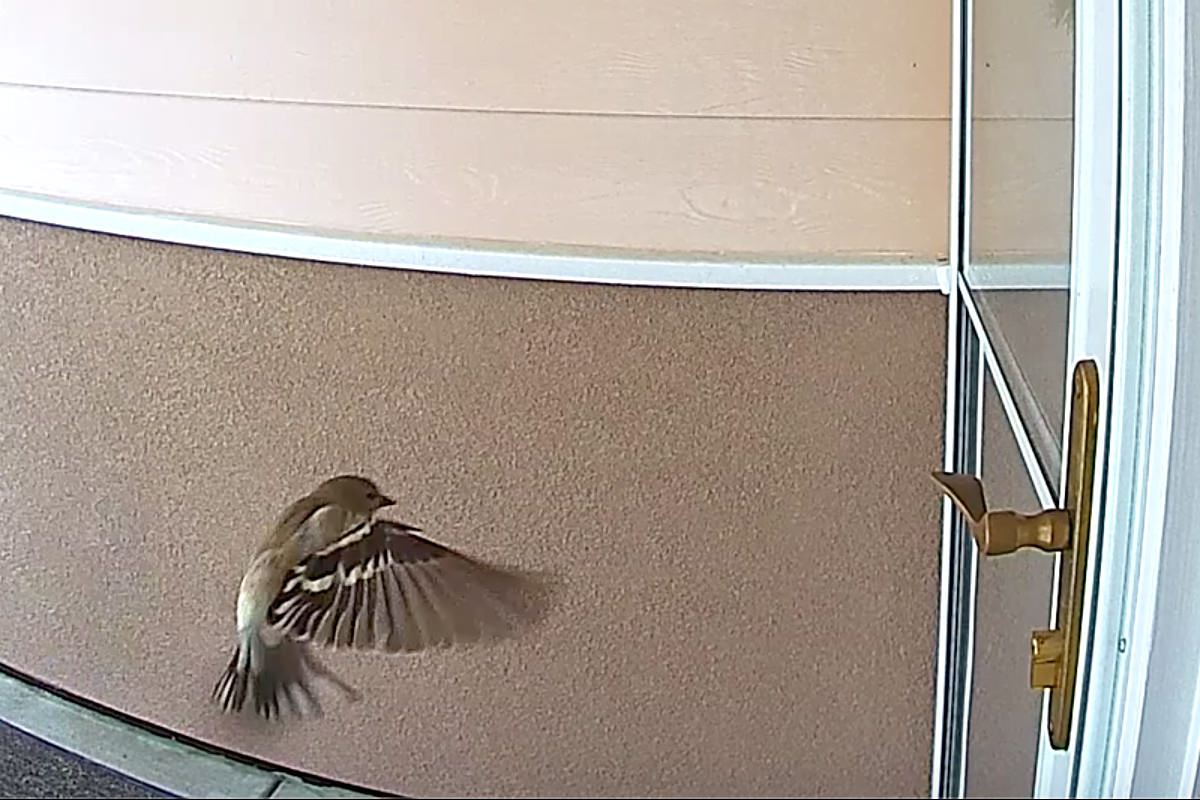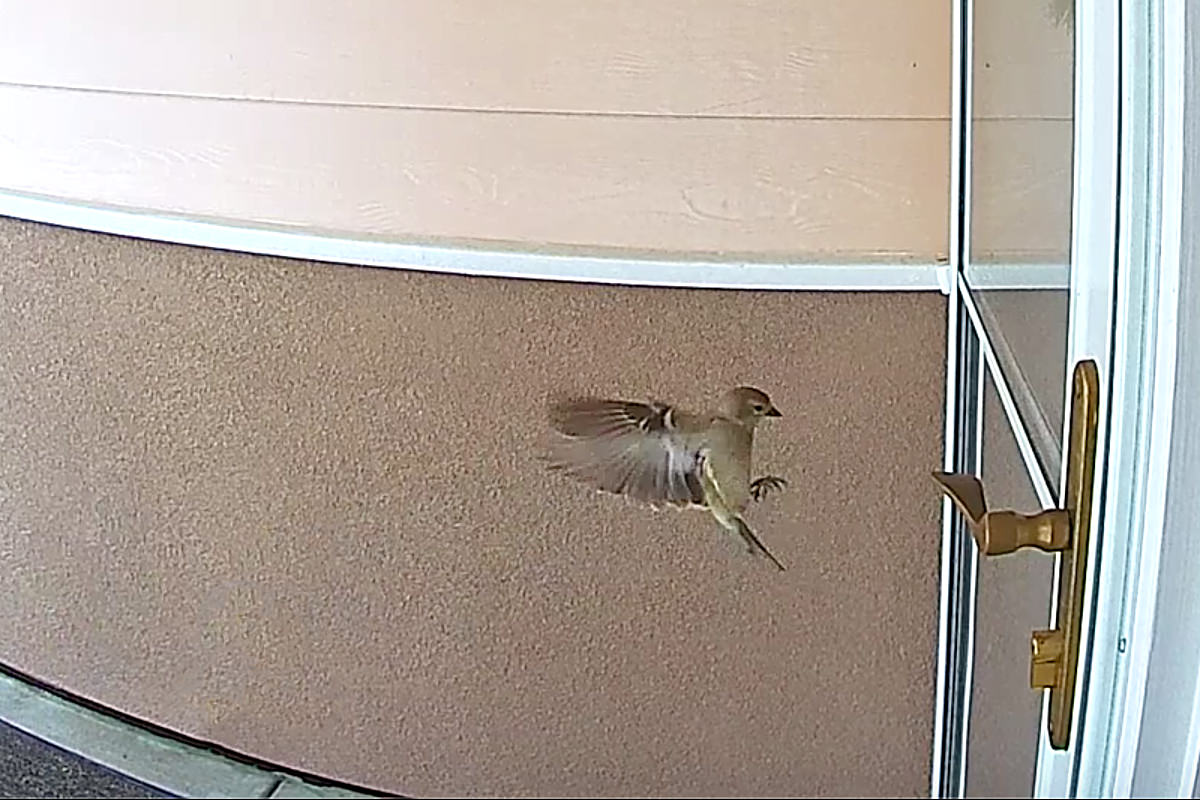 And now, if you'll excuse me, the first episode of Star Trek: Discovery Season Two is here! I loved the first season, so I'm hoping for more Star Trek goodness this time around...
Live Long and Prosper...
Posted on June 19th, 2018

I have no idea why I'm so addicted to home security. Probably because it goes hand-in-hand with home automation. But probably not because my home has anything worth stealing in it. I mean... I do have a nice camera and some Sonos speakers, so there's that, I guess... but my television and electronics and other stuff are all old. With the exception of my cats, there's nothing I really care about in my home.
All my furniture is IKEA, for heavens sake.
And yet...
My home is totally blanketed in home security.
I have window, door, and motion sensors everywhere. I have a cloud-based security camera system... and a local battery-backed-up security camera system (just in case the power or internet goes down). I also have door-locks with intruder protection.
For somebody with not a lot worth protecting, I sure have a lot of security. Too much security.
Which is why it would be crazy to keep updating it.
And yet...
I just did. Again.
Over Memorial Day there was a sale on better security cameras, so I went ahead and bought them. Then tonight I finally had the time to install them. The video quality is amazing. A considerable leap over what I had.
Sure it's overkill, but I have cats to protect!
Or so I keep telling myself.