Posted on April 1st, 2019
April is here at last.
This means I have to start traveling again. I get to start woodworking again. I need to start exercising again.
It also means that the final season of Game of Thrones is nigh...
The event I'm most looking forward to in April 2019 is Avengers: Endgame. A close second would be Game of Thrones Season 8. It could end any of a dozen different ways, and there's no telling who is going to end up sitting on The Iron Throne.
For the past three months I've been rewatching all the episodes so I'm ready to go come the 14th. Last night I finished the last one and found myself wishing I had timed it better. Now I've got two weeks to wait before I get more Thrones.
And then there's this...
I knew it had to be a prank... and yet... her reaction was so genuine!
The North Remembers. Or not.
Posted on August 6th, 2017

I've done absolutely nothing all weekend... but all that's about to change, because an all new Bullet Sunday starts... now...

• Domino! I loved Ryan Reynold's Deadpool movie, finding it to be the most authentic and faithful adaptation to come out of FOX's Marvel mutants shit-hole ever. Naturally, this left me very excited over the sequel plans, which include Cable (Josh Brolin from Men In Black 3 who is also Thanos in the Marvel Studios Universe!) and Domino (Zazie Beatz from Atlanta). Both were flawless casting...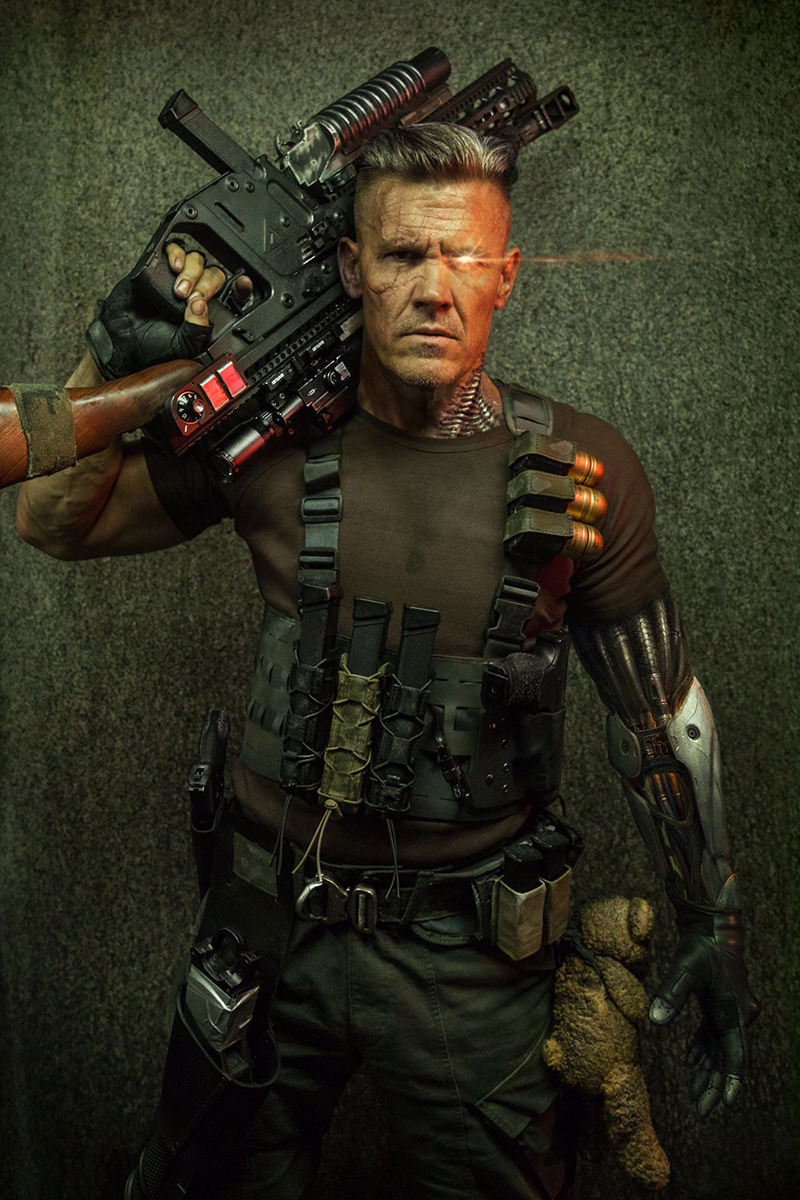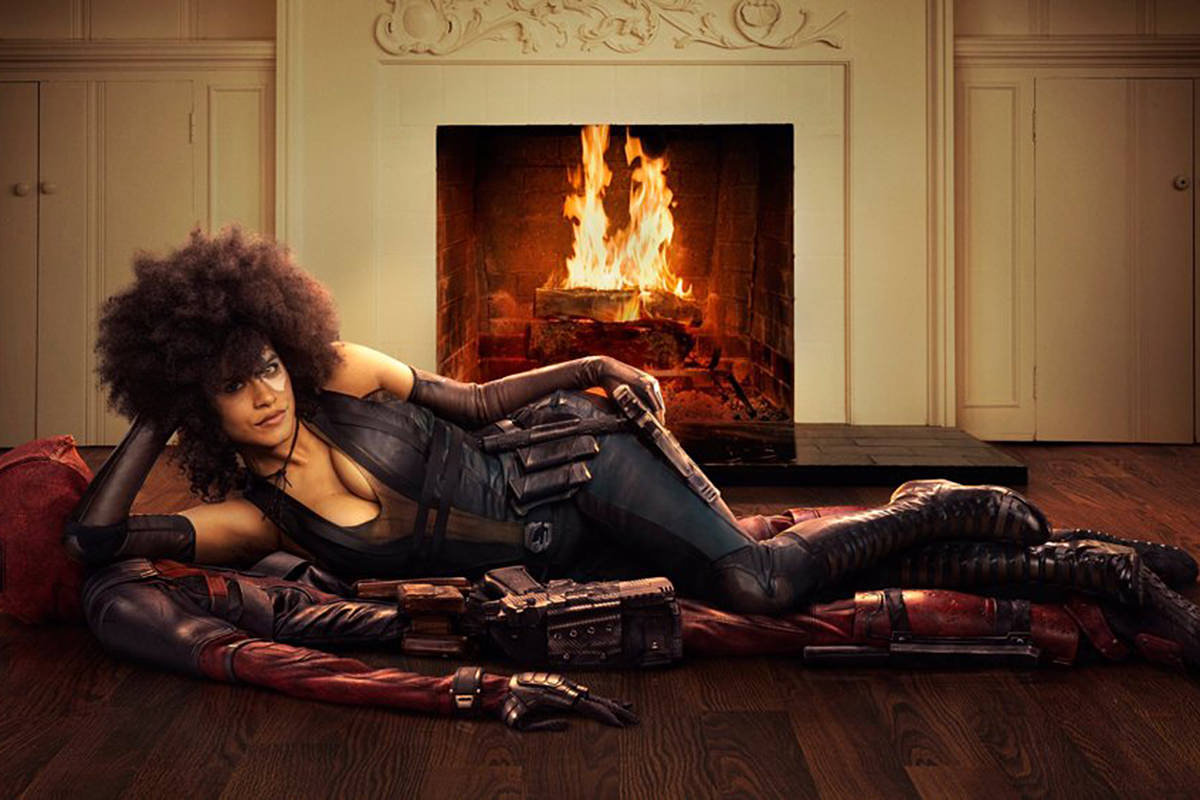 As somebody with ever-increasing amounts of vitiligo, I have to say that whomever came up with the idea of making the cinematic version of Domino be an inverse image of the comic book and use vitiligo to create her distinctive eye mark is a fucking genius!
How cool is that? Coming to a big screen near you sometime next year!

• GAME OF THRONES!!! Finally...


I've been waiting seven seasons for this moment!
If you've already seen Season Seven's fourth episode, here's a fascinating look at the thinking and special effects that went into the episode...
Amazing. Amazing. Amazing.

• Congressman Search and Rescue! It's funny because it is 100% dead-on balls accurate (click to enbiggen)...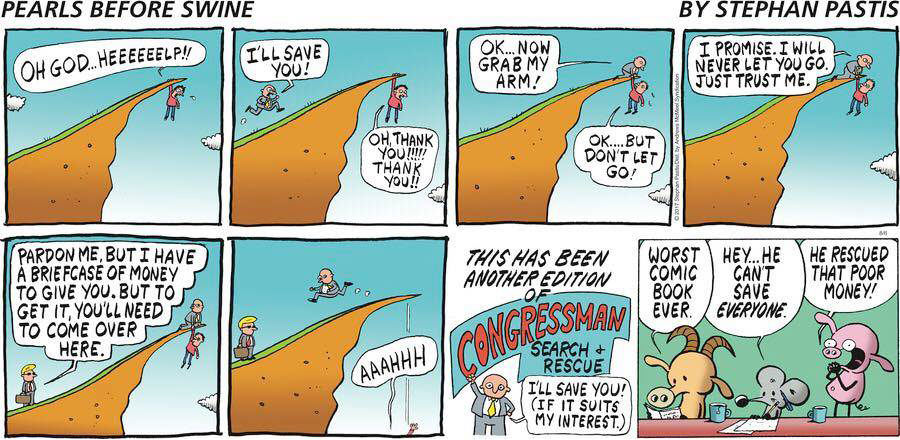 Fucking politicians. But you can't really blame them. Our entire system is built to encourage corruption, so they're just playing the role we've created for them. And nothing is going to change until the system changes.

• It's a Poo! If I gave up being a vegetarian after 30 years... then ate half-dozen loose meat sandwiches... then took a massive shit... this is what I'm guessing I'd see when I looked in my toilet...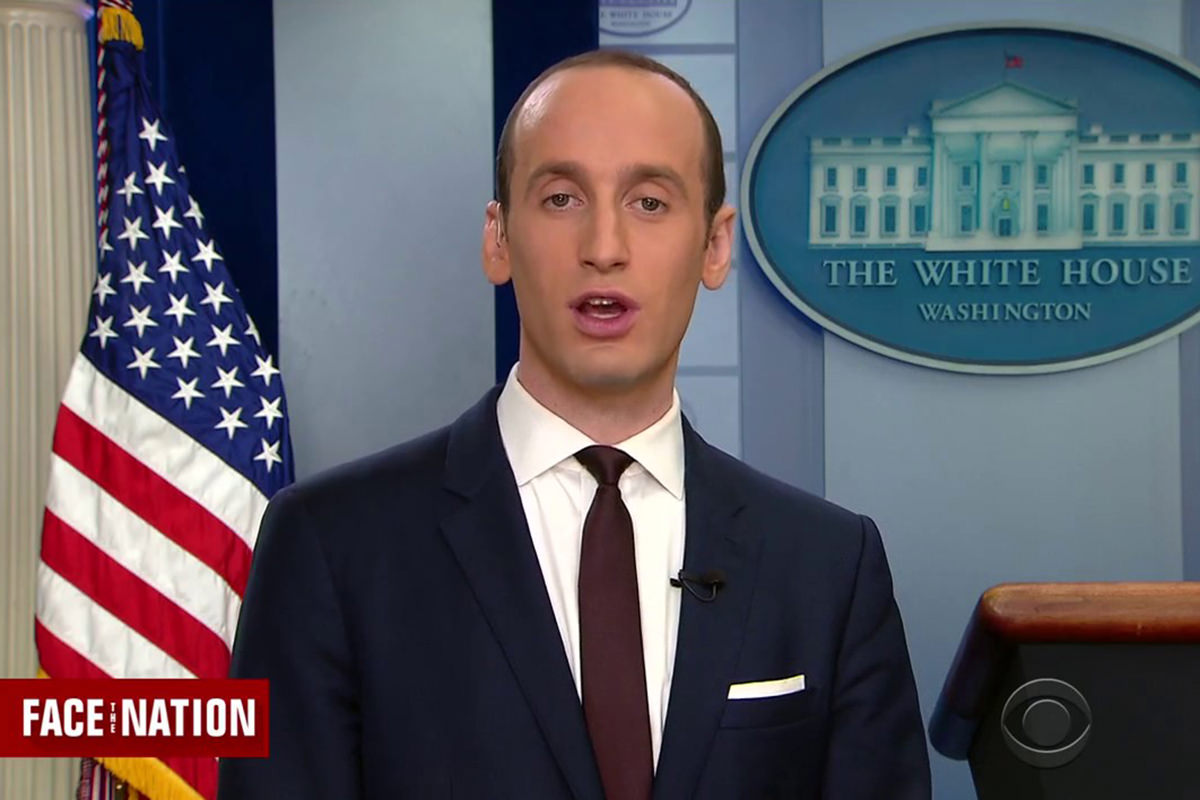 What a fucking pile of garbage. But is there anybody in the Trump Administration that isn't a fucking pile of garbage? Rather than me typing cuss-words for the next dozen paragraphs, here's John Oliver...
If you go on to watch the entire interaction between Steven Miller and Jim Acosta... go with God... because Miller's pathetic attempt at spin is so laughably idiotic as to raise genuine concern for his mental health. Apparently a requirement to govern now-a-days?

• Eagles! As a long-time fan of the American Bald Eagle, I am always touched when a new video surfaces of an eagle being rescued. Which got me to thinking about the number of times I've seen an eagle rescue video pop up, and I became curious... exactly how often does an eagle need to be rescued? A quick search on YouTube shows that it happens ALL the time! "About 608,000" hits? Insanity! It's so wonder these birds aren't extinct!

• Looking! A while back I blogged about Jake escaping from the catio the day before I was heading to Las Vegas. A surprising number of people have asked me what I would have done if I couldn't have found him before my flight. I'd think the answer would be obvious, but here it is... I'd have canceled my flight and stayed to look for him. There is no way... none whatsoever... I could have gotten on a plane knowing that Jake was outside alone. Work can be shifted. Flights can be rebooked. That's not even a blip on my radar compared to the thought of Jake getting lost forever.

Until next Sunday, then...
Posted on July 5th, 2017

I have a headache.
Which is actually a good thing, because it gives me an excuse to blow off work and re-watch Game of Thrones Season 6 in anticipation of Season 7 arriving in a couple weeks.
I love this show. Love it.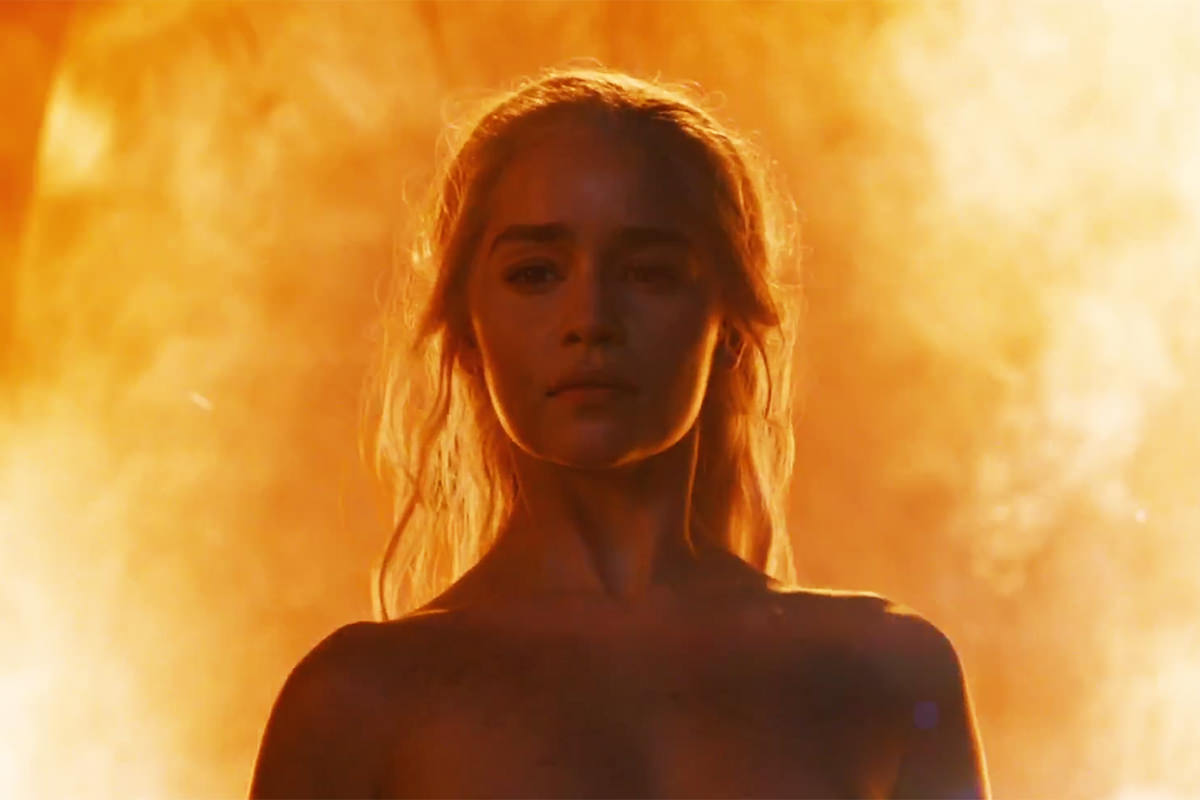 Daenerys Stormborn of the House Targaryen, First of Her Name, the Unburnt, Queen of the Andals and the First Men, Khaleesi of the Great Grass Sea, Breaker of Chains, and Mother of Dragons... after seriously fucking up somebody's day.

As I watch Season 6 and it just makes me want to start all over again from Season 1. Again. Because I've already done this at least twice. The show is that good. Some episodes... specifically Season 6, Episode 9, are better than most movies that get released.
And so... I'm going to spend the rest of the evening wishing I could go into a medically-induced coma until July 16th.
Posted on March 9th, 2014

Hope you're fully functional on one less hour of sleep today... because Bullet Sunday starts... now...

• Persecution? My very first bullet of the day got a little out of control, so I'm saving it for an entry of its own tomorrow. Don't you love it when that happens? I'm a blog entry ahead for once!

• No Sale! Ke$ha has exited rehab... and celebrated the occasion by dropping the dollar-sign from her name! Say wha-?!? So now Ke$ha is Kesha and I'm not sure what that's going to mean for the future. Hopefully it still includes her working a metal plate on her crotch with a metal grinder, because isn't that what we all expect out of Ke$ha... errr... Kesha?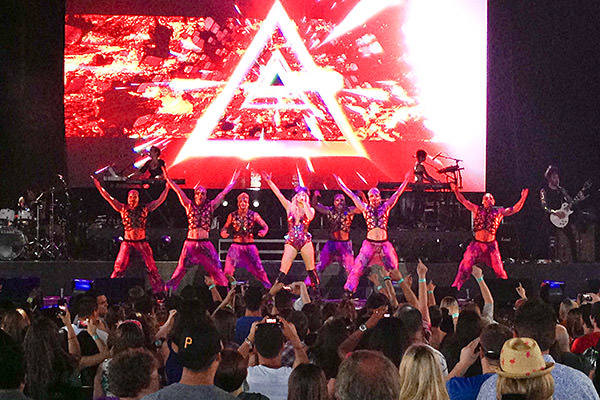 Whatever she calls herself, best of luck as she gets out of rehab and moves on with her life and her music.

• Enlisted! This show is so much better than it has a right to be...
Seriously. I had -zero- hope for this series. The ads all looked stupid-horrible. The concept of three brothers in the Army sounded lame. The only reason I bothered to tune in at all was because I liked Geoff Stults in The Finder. After the first episode, I was in shock that I liked it. The show was more smart than stupid... more funny than not. After the second episode, I was upset that I ended up liking it even more. Now I've just given up all pretenses of hating Enlisted and enjoy watching it. If you haven't given it a try, and you like comedy, it might be worth a look.

• Wenatchee! The valley in which I live is abuzz over this pretty new promo video that was released this week...
What's odd... or maybe it's not odd at all... is that the video barely touches on the City of Wenatchee itself. They fly above it. They explore around it. They look at it from afar. But I'm guessing only 5% of the footage actually takes place there. City streets, buildings, parks, public spaces, services, and all the other stuff that someone visiting Wenatchee proper would recognize and see... it's all condensed into a few seconds. Growing up in this area, I used to think that Wenatchee was a boring shithole in the middle of some nice scenery. And while the city has grown and changed since those days... along with my attitude towards it... it seems as though the filmmakers felt the best thing about Wenatchee was getting the hell out of it. So I guess I can relate. I've been there. And I've been to Wenatchee too.

• Quark! For a hefty amount of time in computing history, desktop publishing was owned by a single company, Quark, and their software solution, QuarkXpress. It was a majestic mess of a program that I always hated... so much so that I would often-times use Adobe Illustrator for page layout, even though it was ill-equipped to handle that task. I didn't care. I'd rather juggle 50 separate Adobe Illustrator files than a single 50-page document in Quark because it was ultimately far less hassle. Even their "competition," PageMaker, which was woefully underpowered for serious DTP was a better choice. Quark was a buggy, crash-prone mess that ate up so much time, money, and resources that anything was a better solution. Then Adobe came out with InDesign, which was sheer nirvana compared to shitty Quark, and I never looked back. Even when somebody sent me a Quark file to work with, I'd inevitably recreate the entire thing in InDesign from scratch because it would be less work than having to fire up Xpress to deal with it.
Whether that's your experience with Xpress mimics mine... or whether you loved it with a passion that InDesign could never match... anyone who has been touched by QuarkXpress should read this terrific article over at Ars about the rise and fall of a giant.

• HBO! And lastly? This fan-made mash-up trailer for Game of Thrones... as if it were airing in the 1990's... is pure genius, even if you know nothing about the show...
Seriously. This is a flawless victory so far as tributes go.

And now? Bullets be gone!
Posted on April 1st, 2012

Time to grab your bullet-proof vest, because Bullet Sunday starts now...

• Fool. I am not a fan of "April Fools' Day." Most of the pranks are pretty lame, stupid, and usually too obvious to "fool" anybody... especially the ones you find online. But Google has once again hit it out of the park with not one, but two amazingly well thought out and executed joke videos. Sure it's unlikely that anybody is going to be fooled, but they're still genius if you haven't seen them already...

• Leyner. I am not a fan of audio books. If I'm going to invest time in a book, I want to read it myself instead of having somebody read it to me. But I had a friend who was addicted to them, so every time we'd take a road-trip, he'd bring a bunch of them. I was never impressed enough to pay much attention. Except once. That would be the time that he popped in Et Tu, Babe by Mark Leyner into the cassette player and blew my mind. It was the single most awesome and bizarre thing I had ever heard...
After that, I was a diehard Mark Leyner fan, and kept up with all his genius that I could get my hands on... Tooth Imprints On a Corn Dog; I Smell Esther Williams; The Tetherballs of Bougainville; My Cousin, My Gastroenterologist; and now his latest... The Sugar Frosted Nutsack...
It's pretty insane... even for Leyner... but I still liked it. There's just nobody out there doing what he does the way he does it. But here's the thing... YOU HAVE TO GET THE AUDIO BOOK! Leyner reads all his books himself, and half of what makes his stuff so damn funny is his performance of the material. The shame is that Et Tu, Babe, which remains my favorite, is not available anymore. I keep hoping that Audible will add it since I only own it on cassette, but it's never shown up. Leyner is absolutely not for everyone... the guy is crazy-ass bizarre... but if you're looking for something different... really different... then the audio book might be worth a listen at your local library.

• Amazement. The season two debut was everything I was hoping for and more...
And if you're a fan of Tyrion Lannister on the show, you need to read an interview with the actor who portrays him, the amazing Peter Dinklage, in the New York Times.

• Eggo2. For the person who said Eggo Waffles were "gross" after I mentioned them yesterday, I would have to agree. Usually. Except... the NEW "Thick & Fluffy" Eggos that just came out are an entirely different animal. The honest truth? I prefer them to a lot of waffles I've had in restaurants...
So delicious. So not kidding. If you like waffles, give 'em a try.

Annnnnd... SCENE. No more bullets for you!
Posted on December 2nd, 2011

RW was interviewed over at Fictionaut for our efforts with Thrice Fiction magazine. It's RW being RW like nobody else can, so you definitely want to check it out.
And then...
I seem to be running out of time for so many things lately. But, with luck, I'll manage to get caught up with all kinds of stuff this weekend... including doing the drawing for Avitable and my Movember prize package. Can't wait for that!
Today was a day of trying to do too much. This left me completely exhausted by the time I made it home. But do I ever learn? I thought I could manage a couple episodes of Game of Thrones while getting some work done after dinner, but the show is so amazing that you really have to give it your full attention. So now I'll have to re-watch the episodes again. Hopefully soon, because holy crap do I love that show.
The show I am definitely not enjoying is the three-ring circus that has become the Republican presidential arena. I am approaching near-desperation waiting for a candidate to emerge who can seriously challenge President Obama and give the American people the debate on issues and ideals that we deserve. An Obama landslide victory benefits none of us... even his more staunch supporters.
Herman Cain is almost certain to bow out of the race tomorrow. He simply cannot escape the massive level of scandal that's been escalating around him for months. But, then again, this is Herman Cain we're taking about.
Rick Perry seems perfectly content to keep reminding people how stupid he is by ridiculing himself at every given opportunity. Yes, you have to laugh at your mistakes, BUT THEN YOU MOVE ON. Who in the hell is advising him? IS ANYBODY?
Mitt Romney, who at one time "felt" the most presidential of the bunch, is now whining like a little bitch because the press is asking him the hard questions about his historical legacy of flip-flopping on every talking point in the history of politics. And we're not talking the tired old Republican go-to whining about the mythical "Liberal mainstream media" they've fabricated so they have somebody to blame whenever they say or do stupid crap... he's whining about the Conservative agenda mouthpieces at FOX "News"! There's little doubt that the candidacy is his to lose... AND HE'S LOSING IT.
Rick "Piece of Shit" Santorum has now reached a level of insignificance that approaches navel lint. His never-ending attacks on the gays leaves little doubt that he is overcompensating for his massive craving for a big ol' cock sandwich. I wish he's just take a bite and shut the fuck up already.
Michele "Bat-Shit Crazy" Bachmann recently said she thinks that Rick "Piece of Shit" Santorum would be the ideal vice-presidential running mate on her 2012 all-homophobe-all-the-time fantasy presidential ticket. As if that's not enough, she continues to dazzle us with misrepresentation and lies so bold that it's hard to figure out if she even knows that most everything she says is bullshit. This has gone from amusing to hysterical to sad to pathetic. At some point the Republican leadership is going to realize that her non-stop parade of idiocy is no longer a handy tool for making the rest of the candidates look good... but instead a raging embarrassment that makes them all look bad. Anybody who's seen Old Yeller knows how this one ends... it's just a matter of time.
Ron Paul and Jon Huntsman have virtually no support within the Republican party. At least not enough to matter. And that's a shame, because Huntsman in particular seems like he could pose the biggest threat to President Obama in an election. If only he could somehow convince The Right that a "Conservative Light" candidate is far more appealing to undecided voters than the radical Conservative hard-asses they seem to rally behind.
Newt Gingrich gave me hope for the longest time. Sure I disagree with the bulk of his politics but, despite his many scandals, he seemed the most capable of making a serious argument for change and taking it to President Obama's front yard. He's got the vision and drive to make a serious impact, even though I don't think he has a chance of winning the election. But all of that is for naught if he can't reign in his rich bitch arrogant asshole mouth. Newt is almost joyous in his enthusiasm to kick the poor and unemployed when they're down, not seeming to realize that there are plenty of Republicans in that very situation. Who is going to listen to your ideas when you're shitting all over them? You can lighten up your demeanor without compromising your ideals... LOOK INTO IT! Because at some point you have to convince more than just your fan base that you're worthy of being their president.

And that's it! That's all she wrote! Unless somebody crawls out of the GOP woodwork to revive the run for the nomination, it's looking like Gingrich or (perhaps more likely) Romney is what we're going to get. This has me almost hoping that Sarah Palin swoops in and grabs the nomination, because at least that would be an entertaining disaster.
But oh no. If things keep going this route, President Obama is going to win in a cake-walk without having to answer for much of anything. It doesn't get much sadder than that.
Unless you're President Obama's campaign manager.
If you're President Obama's campaign manager, you absolutely live for this shit.
Posted on November 30th, 2011

So there I am driving home from work when all of a sudden a pickup truck down the street ahead of me screeches to a halt and starts backing up!
My first instinct was to do nothing. This would be the THIRD time in FOUR months that somebody has backed into my invisible piece-of-shit car. I might as well pick up another insurance check out of the deal.
But then two thoughts hit me at once...
Do I really want for somebody's holidays to be ruined because they crashed into me and couldn't buy Christmas presents for their kids because they had to repair their truck and make higher insurance payments?
What if the asshole doesn't have any insurance? The last time that happened, MY insurance had to pay for it and it was MY rates that went up.
So I honked my horn. They screeched to a halt again (one car-length from my bumper) then pulled forward into a parking spot so I could pass.
And I bet you a million dollars they were cussing me out for daring to honk at them, even though I saved THEM from hitting ME.
The dumbasses.
I tell you, the only thing keeping me from wanting to be abducted by aliens right now so I can leave this shithole planet behind is this...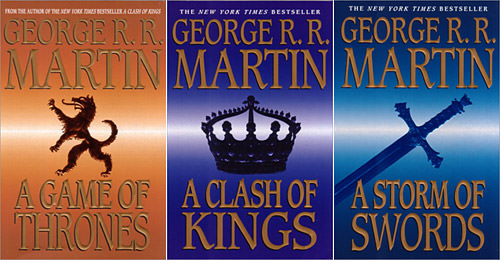 I read the first book of George R. R. Martin's epic "Song of Ice and Fire" series, A Game of Thrones, because of a glowing employee recommendation at Powell's City of Books. I liked it well enough that I bought the follow-up, A Clash of Kings when it came out a few months later. A couple years after that, A Storm of Swords came out. It was supposed to be the last book of a trilogy, but Martin decided he wanted to keep going. I then gave up because it took FIVE years for the fourth book, A Feast for Crows to come out... and frickin' SIX years after that for the fifth book, A Dance with Dragons, to come out (this past July).
The reason I gave up was because the last thing I want is to get all invested in the series only to have George R. R. Martin up and die before he finally finishes the story (presumably with book seven)...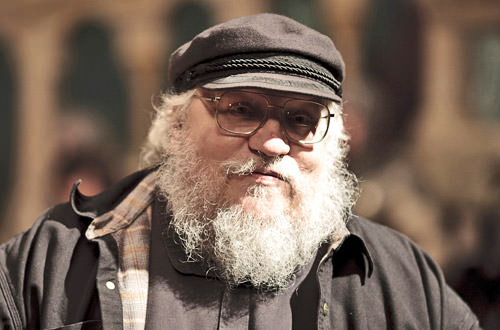 Game of Thrones creator George R.R. Martin — ©2011 HBO/Helen Sloan
But thennnnnnn... HBO unleashed an Original Series based upon the books that has been getting rave reviews and awards. Whenever I travel, I always try to catch it when my hotel has HBO. I've seen roughly half of the ten episodes...
Love it.
I was thinking I'd watch the rest of the episodes when the DVD set was released, but HBO isn't releasing it until frickin' MARCH (and it's priced like EIGHTY DOLLARS or something) so I went ahead and ordered HBO. Now I've been watching it via On Demand, and am pretty amazed at how faithful they are to the book (or what I remember of it).
But now I am back to worrying over whether George R. R. Martin will die before the HBO series can be concluded. Even worse is the thought that Martin will complete the books in a timely manner, but HBO will cancel the series before they've adapted all of them.
The dumbasses.