Posted on October 10th, 2018

Since I'm supposed to be on vacation this week, but ended up home with a sick cat instead, I've been working 10-2 half-days. Except today I ended up going in at 11-3 because Jake had other plans for my morning.
He hopped on the bed with me after he'd eaten his breakfast... then proceeded to puke all over me. And, let me tell you, it was an impressive amount of vomit. Kind of shocking he was even able to contain so much spew in such a tiny body. Fortunately, it was all contained on my blanket so all I had to do was stick it in the wash... four times (just to be sure).
Afterwards he hopped right back on the bed and fell asleep...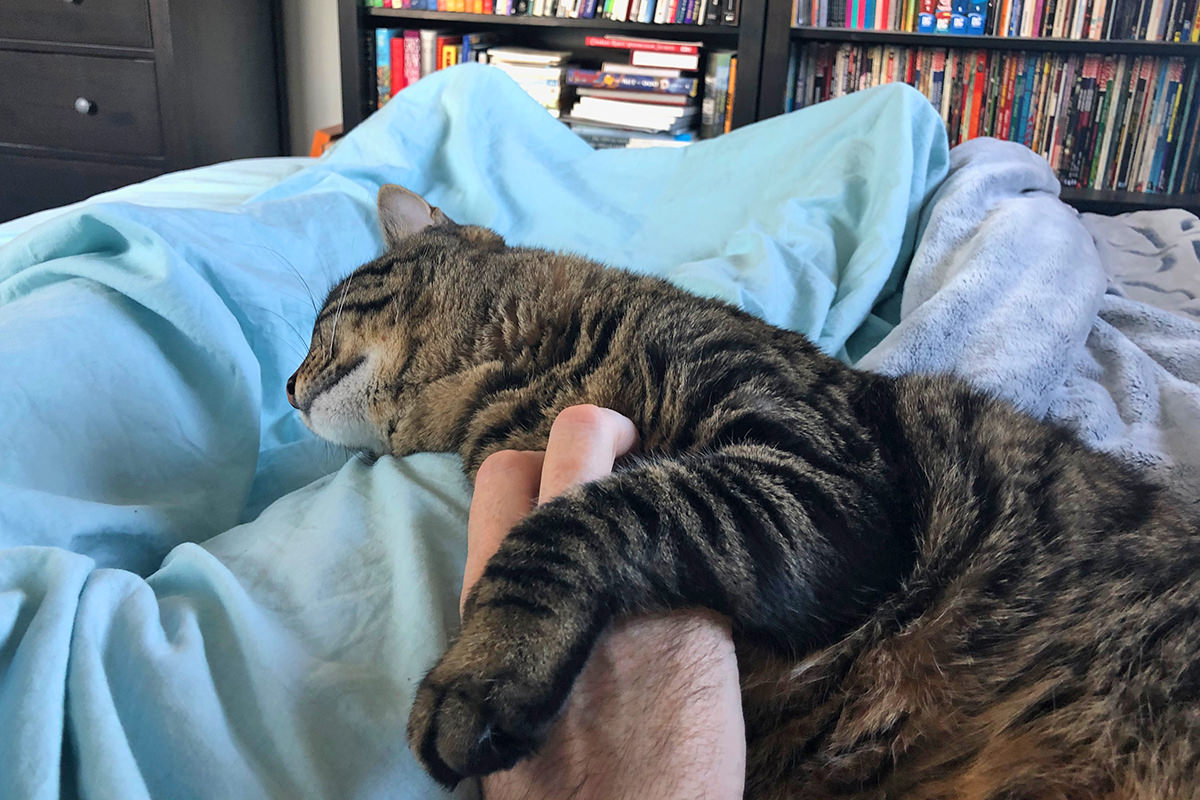 I wanted to keep an eye on him for a while, hence my being an hour late to work.
Before heading home to see if Jake had left any puke for me to find, I headed to the grocery store since my refrigerator and cupboards are bare. While there, I was excited that there was a new brand of mayo for me to try (Heinz!)... until I looked at the price tag...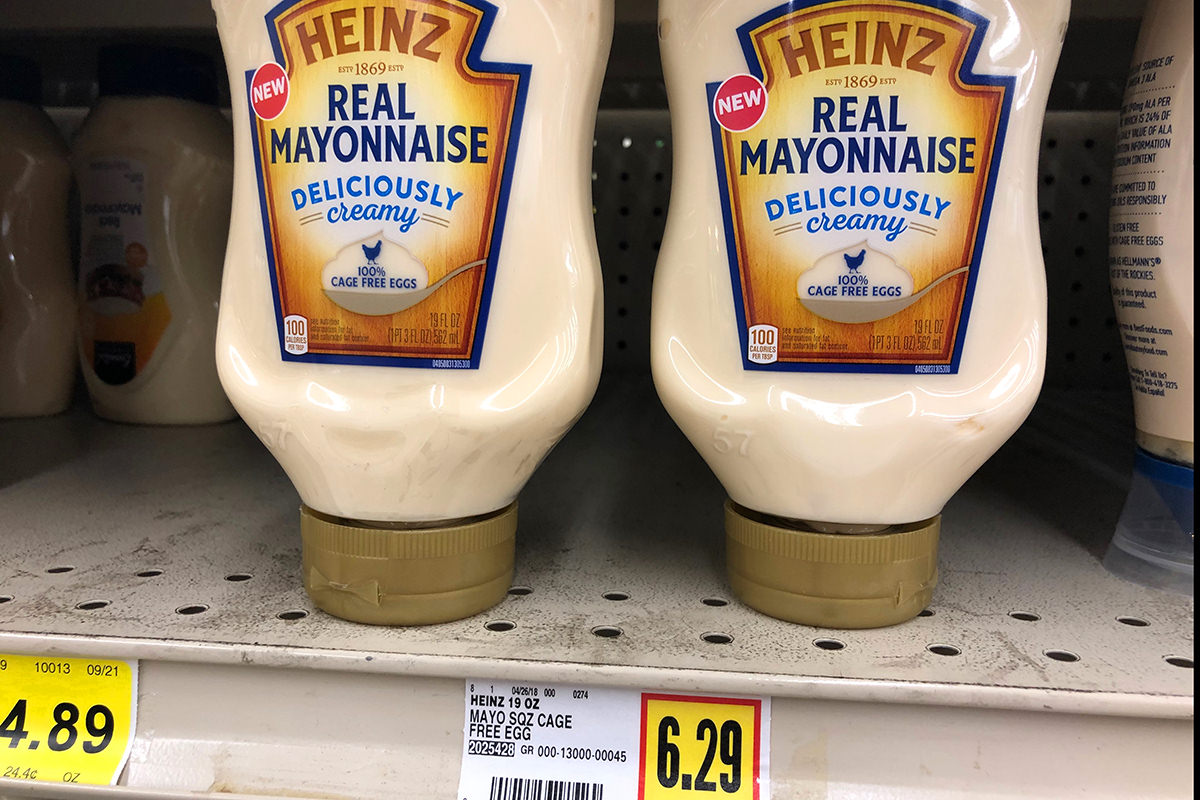 SIX DOLLARS AND TWENTY-NINE CENTS?!?? FOR MAYO?!? WTF?!? IS THERE GOLD IN IT? DOES IT COME WITH A FREE PONY? WHAT?!? Needless to say, no new mayo for me. Perhaps when I get to The Big City next I'll see if they have it for a reasonable price at the Safeway.
And... back to my home.
Which was pleasantly puke-free!
A quick look at the security cameras and I saw that Jake it still able to pee... many, many times... so I'm chalking this day up as a win.
After I run my blanket through the wash just one more time.
Posted on August 9th, 2018

Ooh! Strawberries and blueberries were on sale!
I've been eating them morning noon and night in an effort to get through them all before they rot. Because the only thing worse than having berries be absurdly expensive is having affordable berries that you end up throwing away...
Now I'm on the hunt for marionberries, blackberries, or (if I've very lucky) boysenberries on sale.
Thought it's probably better if I don't find them, because those suckers would end up going in a pie, and I don't need that kind of carb load this late in my life!
---
Continuing on with my revisiting of every Marvel Studios movie...
MARVEL STUDIOS MOVIE OF THE DAY, No. 8: Thor: The Dark World
Original Grade: B • Today's Grade: B+
Often seen as a weak link in the Marvel Cinematic Universe canon, I actually liked this film very much. Not necessarily for the story, which feels slapped together and disjointed... nor the villain, since Malekith looks more silly than threatening... but for all the parts that work so well. Hemsworth and Hiddleston are totally on their game as Thor and Loki. Natalie Portman, Stellan Skarsgård, and Kat Dennings are perfectly inhabiting the roles of Jane, Selvig, and Darcy that they created. But my favorite part is marveling over the sheer adventure of it all. The battle at Vanaheim... the Dark Elves attack... the escape from Asgard... every minute on Svartalfheim... Thor's hammer finally acting exactly like Thor's hammer should... so many cool comic book moments. Marry all that to lush visuals, stunning production design, and epic special effects, and it was a much better movie than some critics made it out to be. This is one of the Marvel Studios films I've only seen a couple times and I hadn't watched it in years. I ended up enjoying it more than I thought I would so I'm bumping it up a half grade.

SCENE TO BEAT: Loki becoming Captain America. Bless Chris Evans for being such a good sport and making appearances like this!

COULD HAVE BEEN BETTER: Malekith and the Dark Elves were just awful as antagonists. And it drives me bonkers how Jane and Selvig could "science" their way out of a situation they have practically zero knowledge to combat. The result being Jane's "science box" which inexplicably transports exactly the stuff needed for the story? And Selvig's "science poles" which save the day in the most deus ex machina way possible? Beyond lame.

SIDENOTE: "The Aether" MacGuffin actually being the Reality Stone in liquid form was just one more step to Avengers: Infinity War... and giving it to The Collector in the mid-credits scene beautifully set up Guardians of the Galaxy. Loki becoming Odin seemed like such a tired decision at the time, but was so wonderfully wrapped up in the third Thor movie, Ragnarok, that it turned out to be a great twist.
Posted on August 3rd, 2018

I've never been a really big dessert person. My vice has always been chocolate pudding, but once I had to start limiting carbs and go sugar-free, it got scratched from my list (sugar-free chocolate pudding is heinous). I like an occasional chocolate cupcake, but those had to be dropped too. So now I have an occasional cookie and call it good.
Except...
I have a real tough time passing up on berries.
My favorite berries are Maine blueberries. There's really nothing like them. They are smaller than the blueberries I can get here and the flavor is unreal. I will gladly chow down on Maine blueberries on any occasion I can get them. But any berry will do, really. I love strawberries, raspberries, blueberries, Marionberries, boysenberries, blackberries, huckleberries... so many berries to eat.
But... berries have sugar... and so I try not to eat them too often. The fact that berries are so insanely expensive makes this easy. I bought a tiny container of fresh blueberries and raspberries for $8 to eat at breakfast with some poundcake. I managed to get three servings for my money...
And yet my $8 will buy me 8 shitty burritos at Taco Bell or 8 shitty hamburgers at McDonalds off their dollar menus. Fresh, healthy foods are out of reach for so many people, but crappy unhealthy food is abundant and cheap. Crazy.
But typical of what government lobbyists can achieve when they put their mind and money towards something.
---
Continuing on with my revisiting of every Marvel Studios movie...
MARVEL STUDIOS MOVIE OF THE DAY, No. 2: The Incredible Hulk
Original Grade: B • Today's Grade: B-
Coming out a mere month after the summer blockbuster that was Iron Man, the second movie in Marvel's lineup falls short when you you drop it in the mix. Still... this is not a bad movie, and if you judge it on its own merits instead of comparing it to the rest of the Marvel Universe of films, it fares far better. Unfortunately, I can't do that, so it just doesn't hold up for me. The special effects are good for the day. The story is good enough. The acting is better than good. But it doesn't feel like a Marvel Studios film and I mostly forget about it. Especially after all the amazing stuff that followed. With that considered, I have to drop it a point.

SCENE TO BEAT: Can I say the pre-credits scene where Tony Stark walks in the bar to talk to General Ross, thus starting the long trend of all the movies being stitched together? No? I can't? Okay. Well, The Hulk tearing apart anything and everything is worth watching... but I love the scene where General Ross is in the gunship chasing down The Abomination over rooftops at sunset and The Hulk grabs hold. The aerial battle and subsequent crash is a visual and audio treat.

COULD HAVE BEEN BETTER: General "Thunderbolt" Ross's near maniacal obsession with tracking down The Hulk borders on ridiculous and William Hurt badly overplays it. Doesn't help that he's so damn stupid. Leave The Hulk alone and nobody gets hurt. Fuck with Banner and The Hulk destroys everything. So why not just let him be? And while I really like Edward Norton's body of work and appreciate what he brought to this film, it's tough to overlook just how much better suited Mark Ruffalo is for this particular role. He has an easy charm about him that Bruce Banner needs in order to play against the non-stop angst he lives day to day. Without it, things are just too serious and bleak.

SIDENOTE: Is Betty Ross ever mentioned again? Like ever? I know they eventually paired up Banner with Black Widow, but it still seems odd.
Posted on July 26th, 2018

When I finished work at around 8:30am (which made it a 13-1/2 hour shift) I went straight back to the hotel so I could try and get some sleep after 23 hours of being awake. I was hoping for more than six hours, but I'll take what I can get.
And what I wanted to get at that point? Food.
When I went to bed, it had just started to sprinkle. When I went down to the lobby to drive somewhere to eat though? Rainageddon. My first clue was when the hotel staff was furiously attempting to clean up the gallons of water that had poured into the building...
I was then told that many roads were closed because they were flooded... and the rain was so bad that part of the roof of the local hospital had collapsed. And so... I decided to walk to a local eatery rather than risk being out on the roads. Problem is, I didn't have a raincoat.
And so I made one by clipping a plastic bag into a long-sleeve shirt...
That coupled with my faithful Boston Red Sox hat didn't do much to keep me from getting soaked, but it was better than nothing. Totally worth it... because pizza and beer...
By the time I had finished eating, it was still raining... but not nearly as much. And yet the damage had been done. My clothes were completely soaked...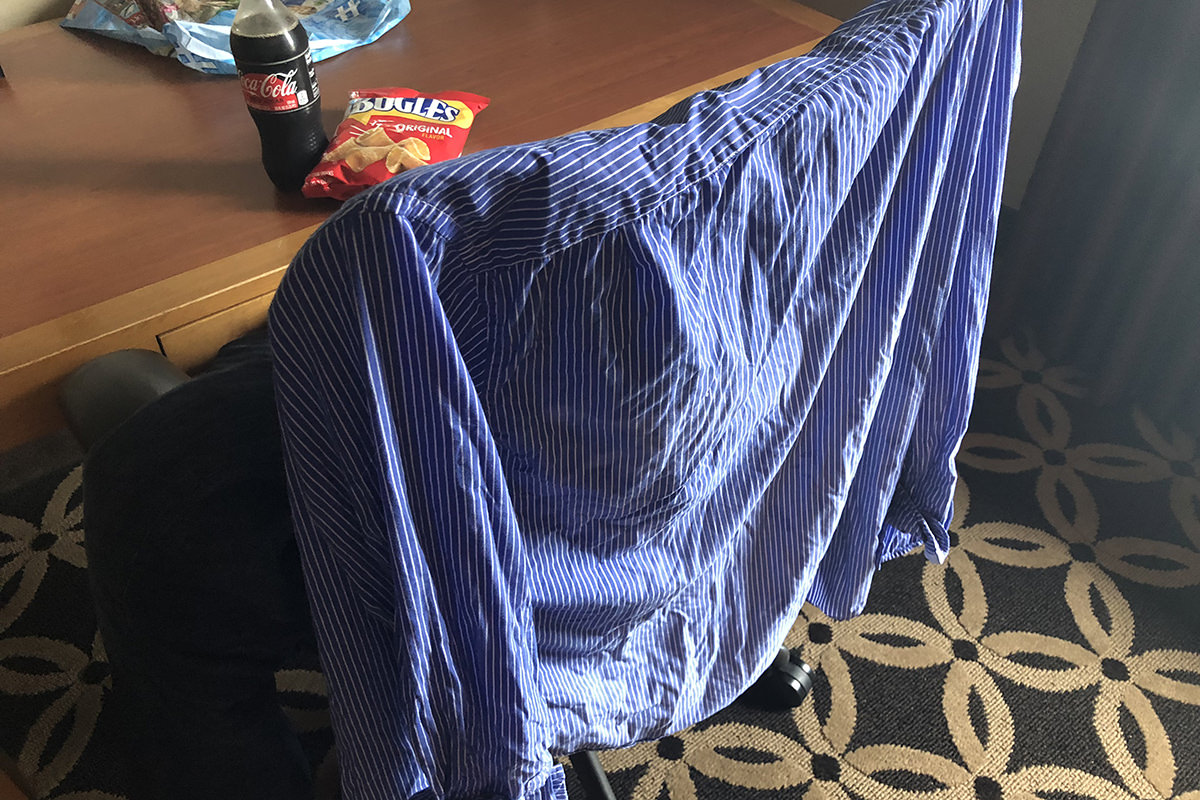 I guess dinner will be leftover pizza and a Coke Zero from the vending machine followed by Bugles for dessert, because I ain't going back out in this.
Posted on July 25th, 2018

It's 11:59pm and I've been on-site for a job for five hours. There's at least seven hours left to go... probably more... and my brain is starting to feel mooshy. If only I had taken a nap when I got into town instead of doing silly things like eat, unpack, check email, and spend time on Facebook. But, alas, it was my understanding that I would be finding out when work starts at 7:00 rather than actually starting work at 7:00, so my bad.
On the drive up to Maine, I stopped along the way to visit with an online friend I've never met in person before. He lives in a beautiful region of the state called Kittery Point, which is home to Fort McClary. The site is a bit confusing for a "fort" as there are no walls. Just a kind of hexagonal building overlooking the water...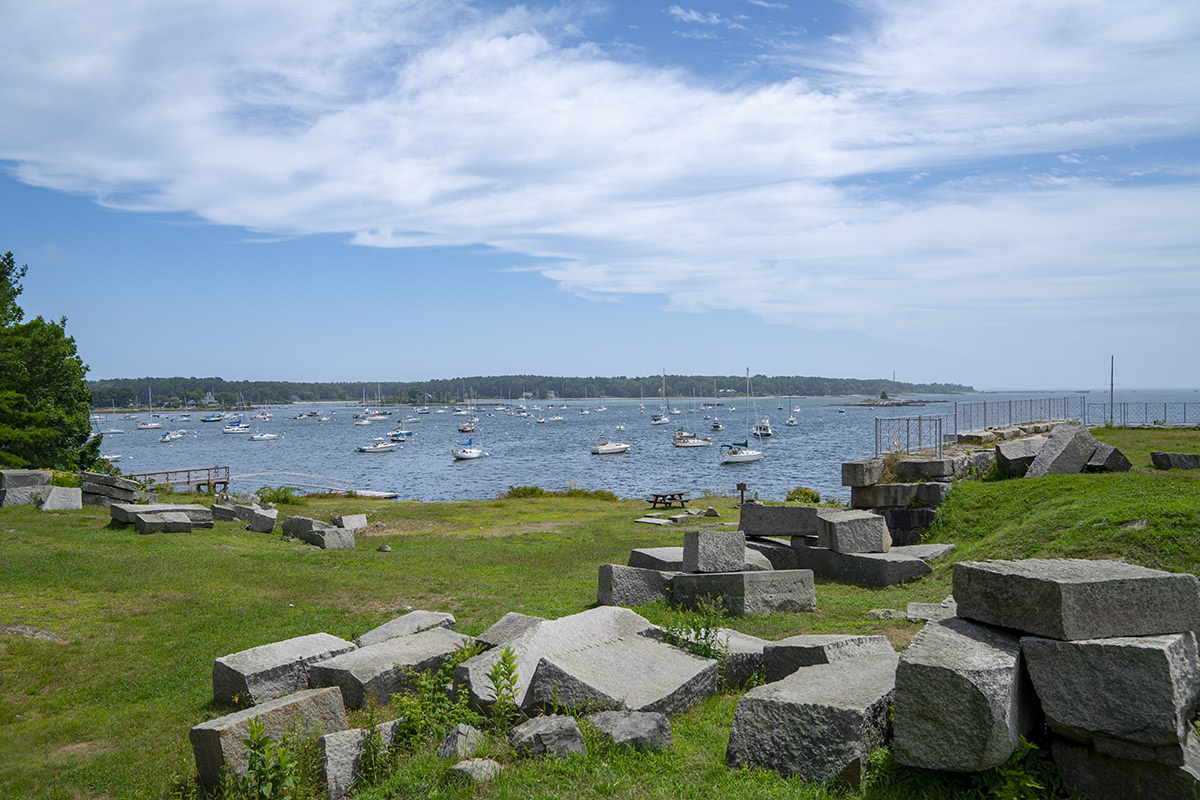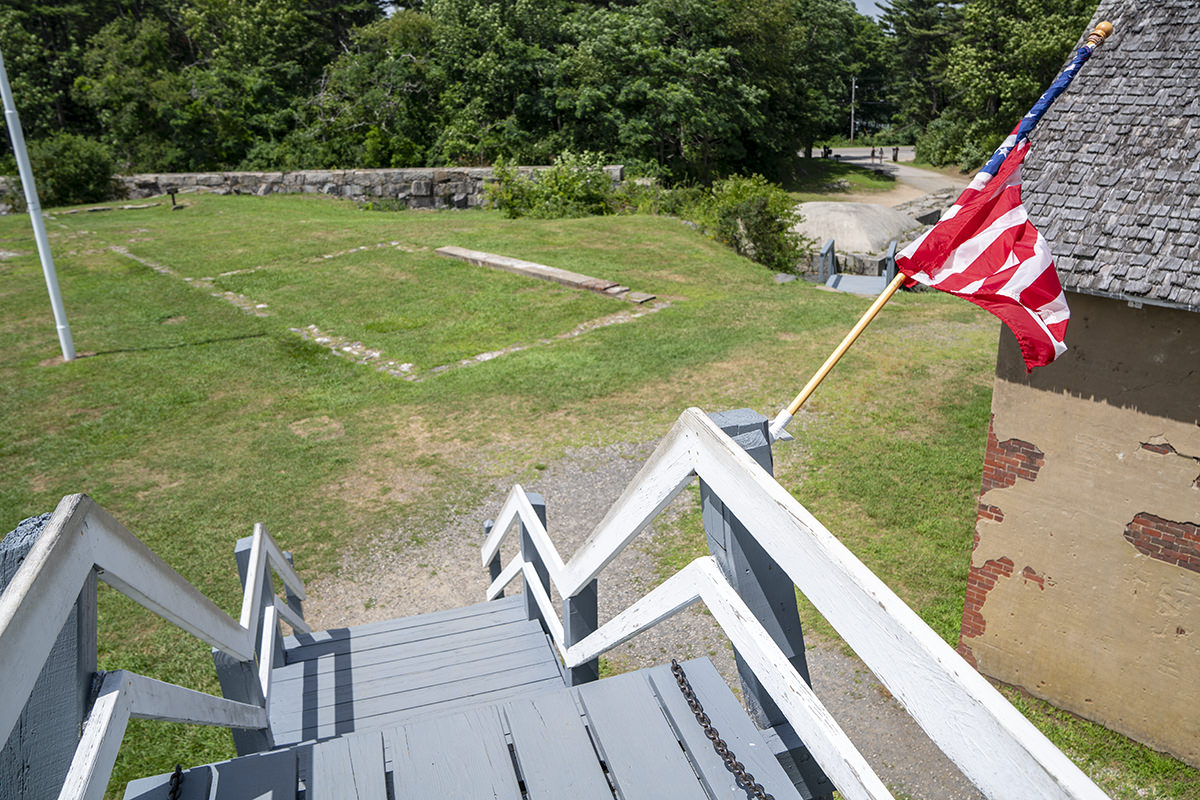 Once you get inside, however, all is made clear. There's a sign saying that the fort was never completed because an advancement in weaponry made it obsolete, and the granite blocks for constructing it were just left where they lay when work stopped...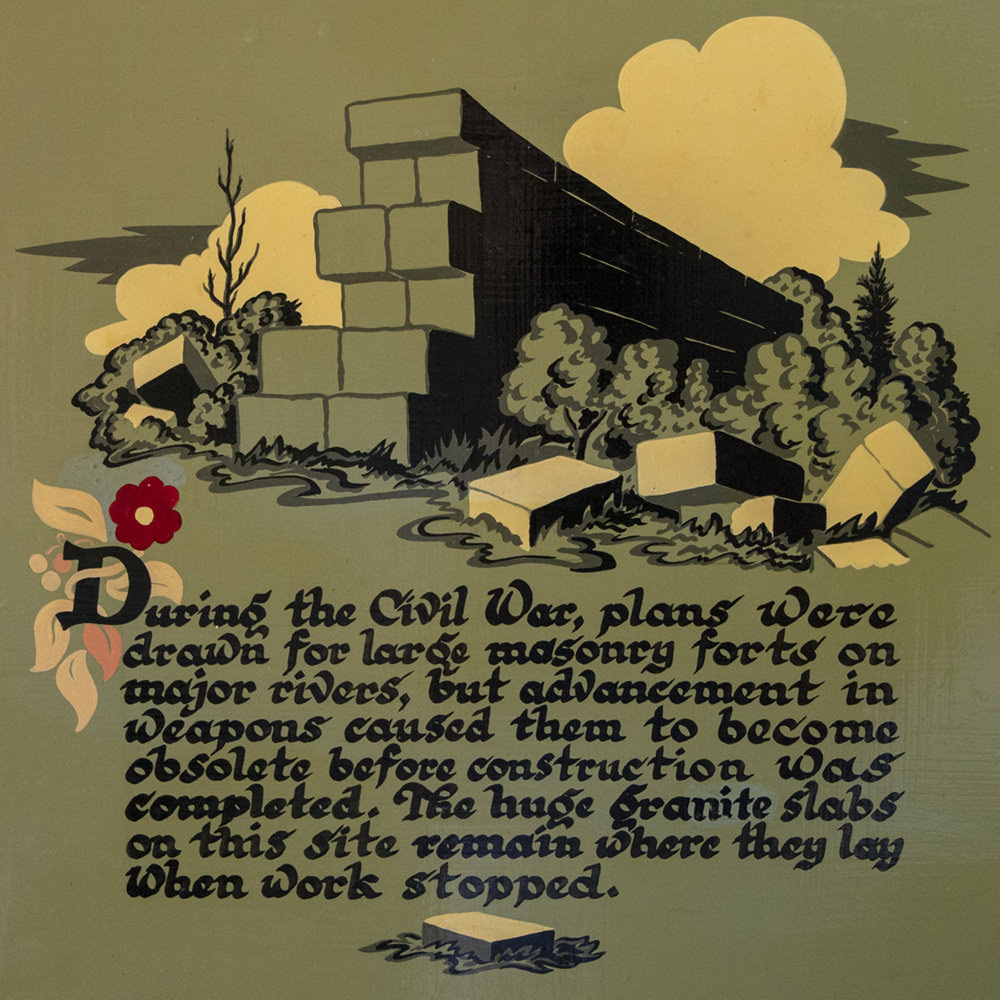 After meeting up with my friend, we walked with his dogs down to the waterfront on a beautiful Maine day...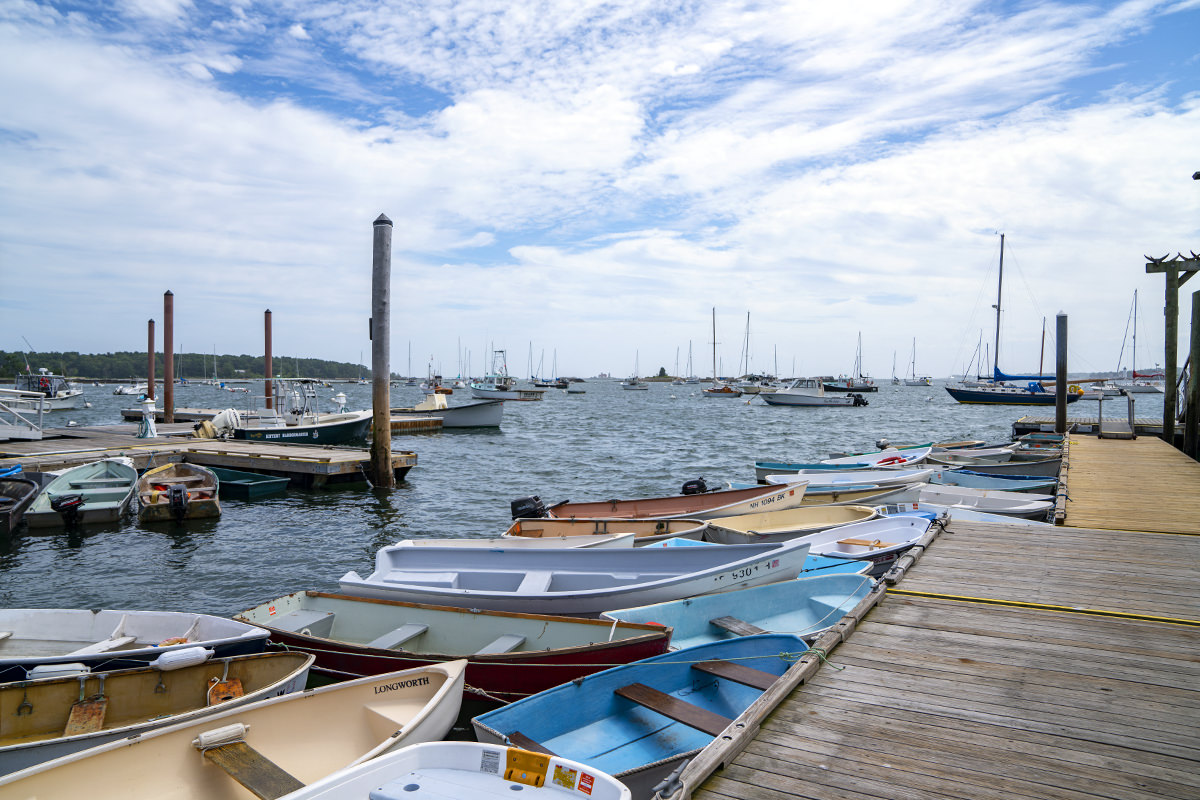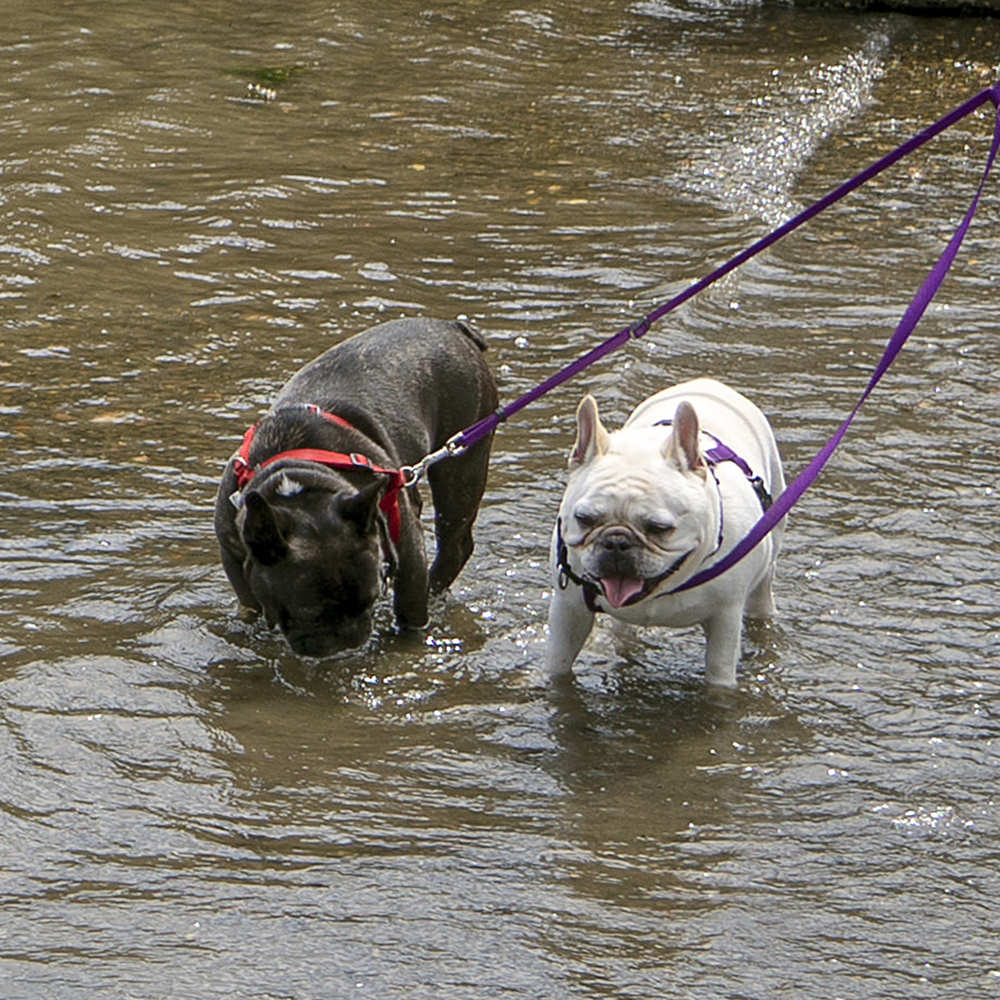 I always make time to stop in Portland for a glass of Allagash White (one of my favorite beers on earth) and whatever seasonal dessert is local. I always park across from the Old Customs House, but never thought to stick my camera out of the parking garage until this trip...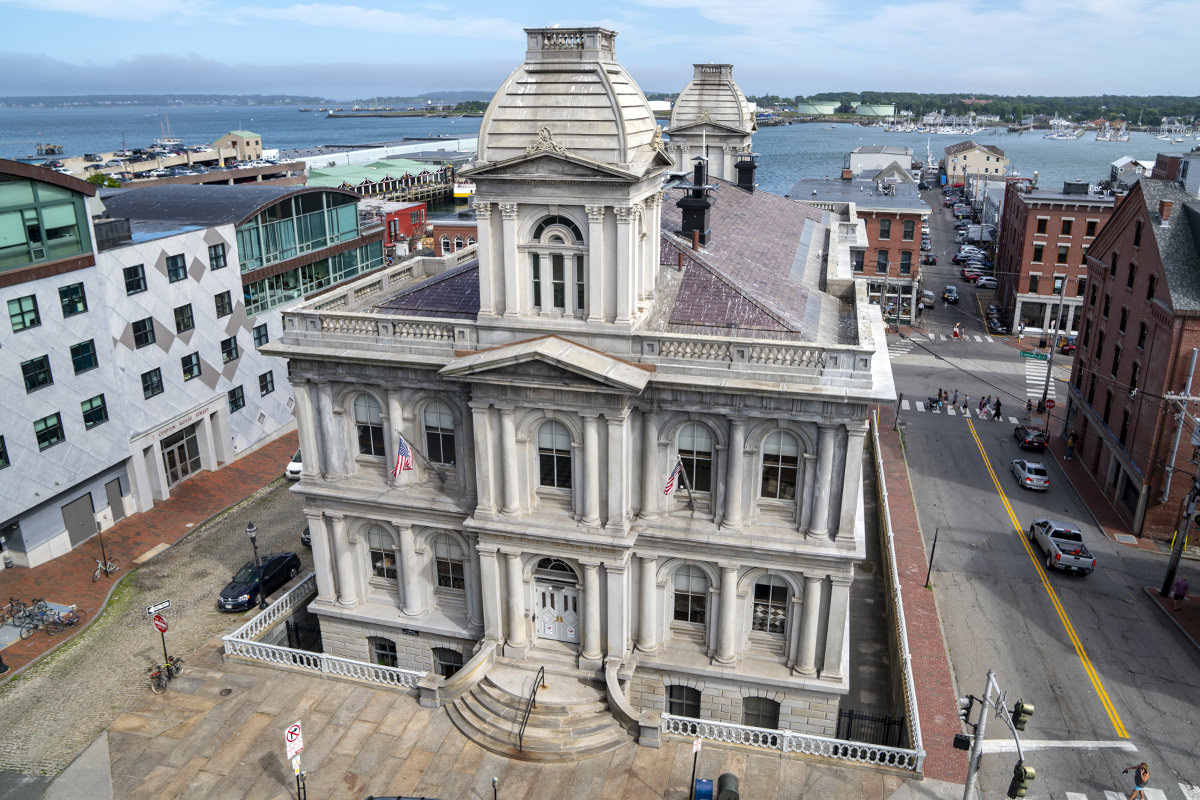 My favorite summertime deserts here are made with Maine blueberries (seriously nothing else like them), but this time I happened onto Maine raspberry season, which is so short that I'd never had them before. Delicious, as I knew they would be...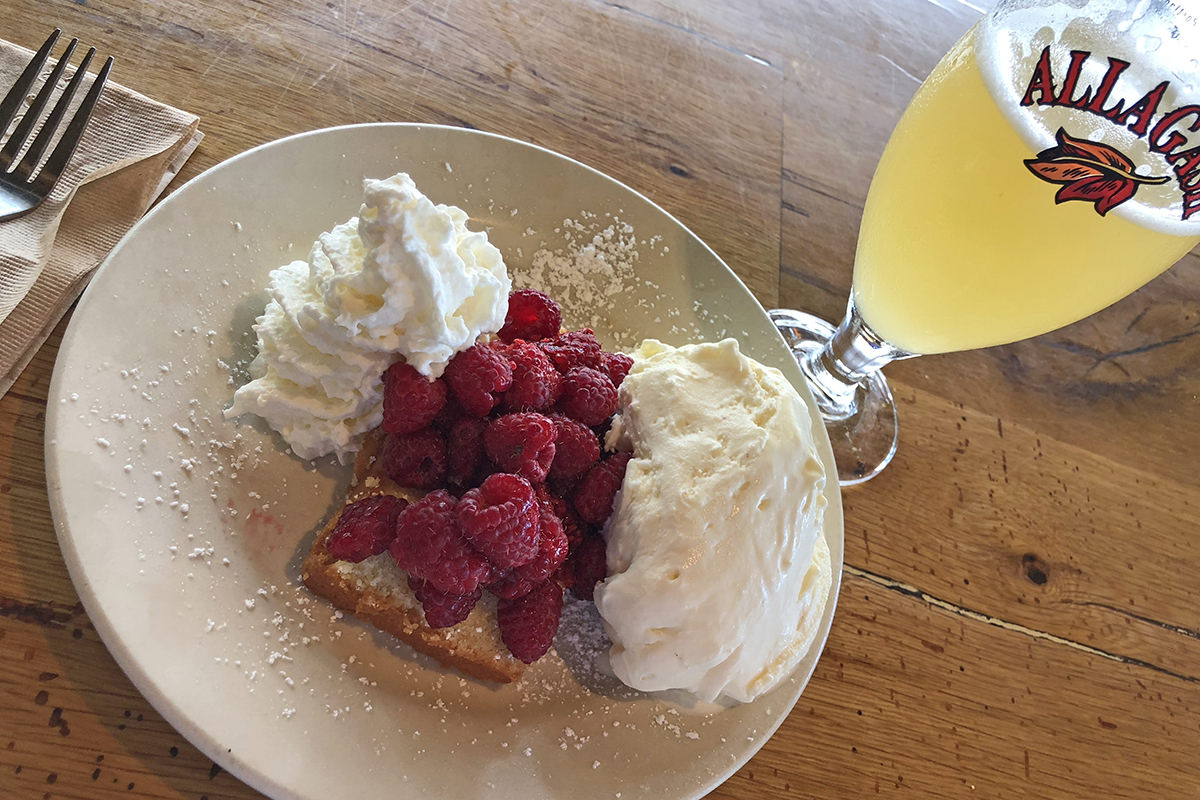 On the way to work, I saw that Maine was still in prime blooming season, even though it's just starting to end back home...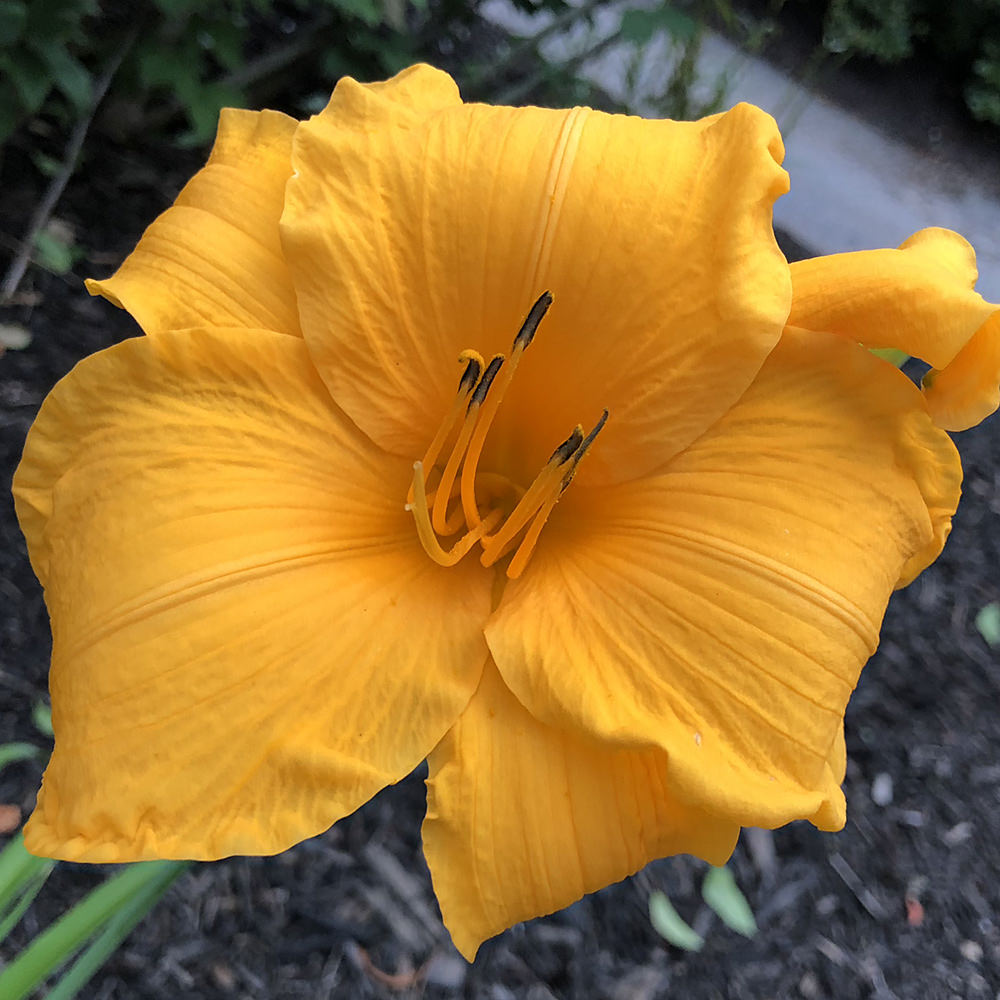 And now? Back to work I go...
Posted on June 4th, 2018

Happy National Cheese Day, everybody! I don't know about you, but I have been celebrating all day.
Cheese has been one of my favorite foods since I could eat solid foods. My most-loved cheeses are cheddar, parmesan, feta, American, and pepper-jack. My favorite time to eat cheese is "always." My favorite things made with cheese are sandwiches, pizza, and pasta.
I blog a lot about cheese, as you can tell when you Google Search my blog for it...
My menu for the day has been...
BREAKFAST: Cheddar Cheese Cubes, Scrambled Eggs and Cheese on Toast.
SNACK: Cream Cheese Bagel.
LUNCH: Veggie Cheeseburger, Colby-Pepper-Jack Cheese Stick.
SNACK: Grilled Cheese with Veggie Bacon Sandwich.
DINNER: Cheese Enchiladas with Yogurt Crème Fraiche, Nacho Cheese Bread.

It don't get much better than that.
Enjoy the celebration, y'all.
Posted on May 11th, 2018

Today I finally made the time to have my winter tires changed over to summer tires.
My plan was to arrive just when the tire store opened because you can usually get right in. Except there was an accident on the bridge into town so I was delayed 20 minutes. By the time I finally got there, the wait was up to an hour-and-a-half, and it would have been faster for me to change my own tires at home with my emergency car jack and a lug wrench.
It was a bummer, but it wasn't the wait that bothered me.
It was the reason for the wait.
As somebody at the tire store noted, there was no skidmarks on the bridge. Which means that the car (van?) which crashed into a car (which then crashed into another car) never made any attempt to stop. Which means they weren't paying attention. Which means they were probably texting or changing their baby's diaper or cooking a steak, or whatever the fuck it is that people do when not looking at the road like they're supposed to be.
Apparently the distracted driving "no-texting" law that Washington State passed has done nothing to solve a serious problem that's only going to get worse. Which begs the question... how many people have to die before this starts being taken seriously?
And speaking of dying...
As I've said many times before, I love McDonalds... despite constantly taking shit for liking McDonalds.
My favorite breakfast is a McDonald's Bacon, Egg, and Cheese Biscuit, no bacon, substitute round egg instead of spongey yellow powder egg. I could eat them every single day because it's just such a perfect breakfast food. The reason I don't eat them every day is that A) McDonald's is a 20 minute drive from my house, and B) they are expensive as hell. But right now McDonalds is running a special where you can get two of them for only four dollars! So, naturally, after getting my tires changed I did not pass GO, I did not collect $200, I went straight to McDonalds for a late breakfast.
It was, as expected, delicious.
Except I made the mistake of looking up the Nutrition Facts for my breakfast while I was eating it.
We'll set aside the 80 carbs in two Breakfast Biscuits and skip right to the 2100mg of sodium... 88% of the sodium that you're supposed to have in a day. And saturated fat? 11g which is 106% of the recommended daily ammount!
Holy shit!
I've never been so grateful that McDonalds is 20 minutes away and their McBiscuits are usually so damn expensive, because I'd be dead if they were next door and, you know, affordable and all.
Except they are on sale... and I am driving over the mountains tomorrow... so it looks like I may be courting death once again. Curse you McDonald's and your delicious breakfast!
Posted on March 28th, 2018

Remember when you would order fries and they would come lightly salted… but include little salt packets so that those people who want to court heart disease with heavy salt can go for it?
Those were the days.
Now it seems as though every time I order fries they are caked with salt. So much salt that I can barely taste the potato. Guess restaurants think that this is cheaper than providing salt packets...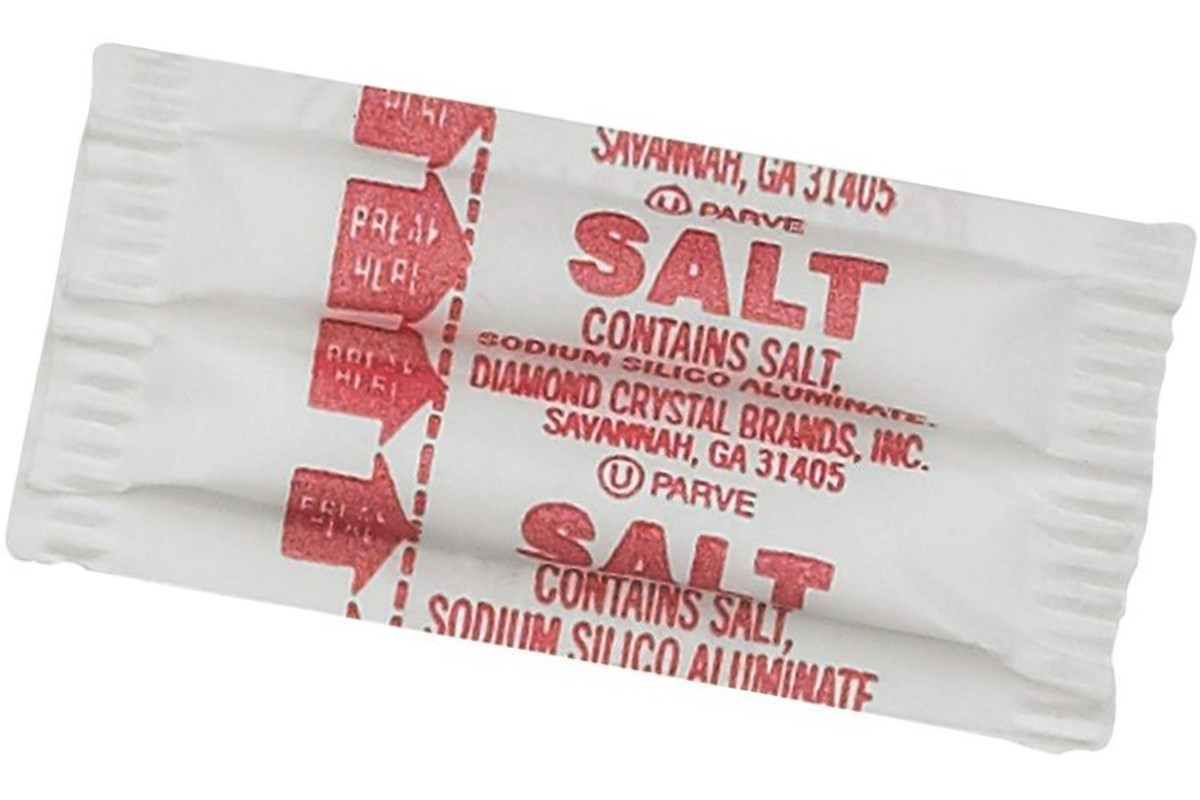 Though a case of NINE THOUSAND of them costs just $63, so you'd think it wouldn't be a problem. And if it were, couldn't they just ask people if they want salt when they ask them if they want ketchup?
Now, if you'll excuse me, I need to sit down while my arteries are hardening over the bag of fries I had for lunch.
Posted on January 23rd, 2018

I spent an hour last night cleaning the cats' bedroom... vacuuming and mopping... picking up all their toys... washing their beds... cleaning out the vents... upgrading their Litter-Robot... so can you guess where they have decided to unleash a tornado of destruction this morning? Go on... guess.
With all that's going wrong in my life right now, I could use some good news. I found it when I discovered Fridays has become This Close and has been developed by Sundance as a series for their streaming service. This is so great, and I can't wait to see it! Congrats to Shoshannah Stern!

I have been feeling a little beat down in life lately, so cooking is not on my radar. The past week I've been eating a lot of frozen pizza because it requires so little effort. Tonight's meal was a big ol' mess thanks to a paradox I'm calling Schrödinger's Pizza...
17 Minutes: Pizza undercooked.
18 Minutes: Pizza nearly incinerated.
I don't know what's happening in my over at the seventeen-minute-thirty-second mark, but it's apparently pretty serious.
And, on that note, I leave you to consume something burnt that used to be sauce and cheese on crust.
Posted on November 16th, 2017

My flight landed at Boston Logan International Airport at 5:30 in the morning. Needless to say, I was not able to sleep on the plane. I never can for some reason unless it's drug-induced. Problem is that sleeping pills make it impossible for me to deal with time changes, so I'm better off just doing without. I was tired, but the drive up to Portland (which I refer to as "Other Portland" since I am a West-Coaster and "Portland" to me is in Oregon) was dark, cold, and boring.
I arrived around 8:00am, which is way too early for hotel check-in (at least it is here in the USA... everywhere else on earth they always seem happy to check me in if I arrive really early so long as they have a room available). Since I was still not feeling well after being sick yesterday, I tried to book a cheap hotel room in Boston to get a few hours sleep, but they won't let you retroactively check-in yesterday so you can just stay the current morning. At least not online. I tried calling a hotel, but that was confusing for everybody involved and I gave up.
And so breakfast it is then.
Followed by three-and-a-half hours sitting in the hotel lobby trying not to fall asleep. At least not before I finally got a room and took a three hour nap.
Rather than go into a coma I decided on an early dinner.
There's a lot of things to love about Portland. The transitional period from Fall to Winter is definitely not one of them. It's windy. It's bitter cold. It's rainy and wet. And there is puddles of water everywhere in Old Town, which means you end up drenched from passing cars no matter how careful you try to be.
Other Portland is, however, a food paradise for me because they excel at three of my favorite foods...
PIZZA. I have no idea how Portland became a "pizza city" but here we are. My favorites are OTTO (seriously, their butternut squash and cranberry pizza is sublime), Micucci's Italian Grocery, and Flatbread Company (which has some of the best desserts on earth).
VEGGIE BURGERS. Again, no clue as to why Portland ended up being a mecca for custom veggie burgers, but this is the place. Many restaurants have frozen patties from local favorite Blue Mango (which, oddly enough, do not contain mangoes or anything blue)... but a surprising number of restaurants craft their own. My favorite in the city are from B.GOOD, but there are many others.
ICE CREAM. Perhaps it's the proximity to Vermont two states over or something, but some of the best ice cream I've ever had has come out of Portland, Maine. Oddly enough Portland, Oregon is also a great "ice cream city."
I opted for a B.GOOD veggie burger because it was the shortest walk and many ice cream parlors are closing early in the wintertime. Not that ice cream doesn't make an awesome dinner, mind you.
I should have pushed my way through and not taken a nap because now I'm not tired and probably won't be able to sleep tonight. Oh well. I've got a day to recover because work doesn't start until Saturday.
Pleasant not-dreams.