Thank heavens I'm taking half-a-day off work, because an all-new Bullet Sunday starts... now...

• Stop the Insanity! Make it permanent... abolish it... split the difference... I honestly don't give a fuck. Just make it so that we're not dicking around with the clocks twice a year. This stupid shit... this utter madness... has got to end...
Seriously. If Trump wants to do ONE FUCKING THING that will benefit humanity in a way that every other fucking thing he's done has not... GET RID OF THIS IDIOTIC BULLSHIT!!!

• Healthcare. Finally. Broken down so even I can understand it! The puzzling way Republicans want to replace the individual mandate, explained with a cartoon.

• Wonderful. Do I dare get my hopes up after DC has shit the bed so many times now?
It could be incredible. If... only if...

• Loneliness. A sobering article that makes for an interesting... albeit more than a little depressing... read: The biggest threat facing middle-age men isn't smoking or obesity. It's loneliness...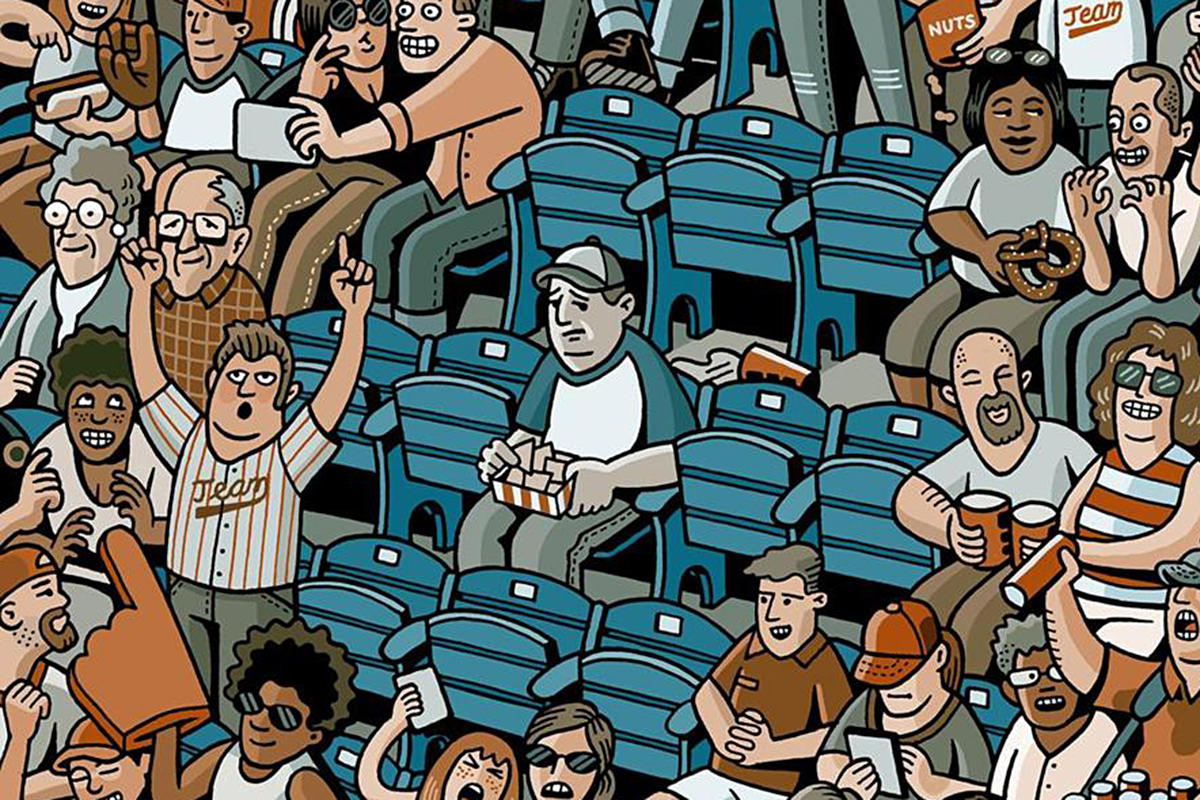 Illustration by Mario Zucca / Boston Globe
I don't know that I'm "lonely" so to speak. But most of the people I'm closest to don't live near me, and that can be difficult.

• Olive Garden. I had no business laughing at this as hard as I did. The whole concept of people in Olive Garden commercials acting like they've never seen a restaurant... or food... before, is epic...
I dare say that President Trump existing has made Saturday Night Live the funniest it's been in years. Even for sketches that don't feature President Trump.

• The Most Important Thing You'll See All Day. Yes. You can resist authority. In some cases, you're obligated to resist authority. Like when you are being lied to and your rights are being violated by authority. The video below is in three parts. Watch all three of them. Know your rights...
And here's a follow-up interview (good information, terrible sound)...
Have a phone with video capabilities? Film everything. Always film everything when it comes to the police. Even if you support the ideal of law enforcement (as I do)... Always. Film. Everything. Even when it's not happening to you. Because the police are not above the law and you just never know.
Note that the guy who filmed the video, Jesse Bright, tried to handle this without going public. All he wanted was an apology for having been lied to and illegally searched. Only after he was deterred at every turn did he released to video... not for personal gain, but to let everybody know what their rights are. He has no interest in any officers being punished or fired or anything. He just wants this critical information out there. Good for him.
I have a card in my wallet and in my car with the following statement:
Statement If Stopped or Questioned by Police or any Government Official

"Officer, I Assert My Fifth Amendment Rights As Stated On This Card"

Pursuant to the law, as established by the United States Supreme Court, my lawyer has advised me not to talk to anyone and not to answer questions about any pending criminal case or any other civil, administrative, judicial, investigatory or adjudicatory matter. Following his advice, I do not wish to talk to anyone about any criminal, civil, administrative, judicial, investigatory or adjudicatory matter, without my lawyer present. I waive no legal rights, nor give any consents, nor submit to any tests or other procedures, without my lawyer present. I ask that no one question or talk to me, without my lawyer here to advise me. I do not wish to answer any questions. I want to see my lawyer. Please call my lawyer immediately.

See: Miranda v. Arizona, 86 S.Ct. 1602, 384 U.S. 436 (1966), Maness v. Myers, 419 U.S. 449 (1975), Hoffman v. United States, 341 U.S. 479, (1951), Lefkowitz
Know. Your. Rights.

And now it's time to chew gum and vacuum. And I'm all out of gum...

JUST SPLIT THE DAMN DIFFERENCE BETWEEN STANDARD TIME AND DAYLIGHT SAVING TIME AND GET RID OF THIS STUPID SHIT!
The Monday after dicking around with the clocks is the worst.

I know I complain about this dumbassery every time we mess with the clocks, but come on. HOW IS THIS STILL A THING?

Here we go again.
I'm probably going to link to this video every time the clocks change from here to eternity...
Genius.
A reminder to all you presidential candidates out there... any candidate... any candidate... who promises to abolish the idiocy of Daylight Saving Time gets my vote. Republican? Democrat? Libertarian? Communist? Nazi? Whatever... my vote is yours if you JUST MAKE THE MADNESS STOP!

As of today, I have become a single-issue voter.
Since it doesn't seem to matter which political party gets into office, and Republicans and Democrats have been equally guilty of caving to lobbyists and fucking up this country... I just don't give a shit anymore. This tends to lead me to vote based on social issues rather than the Big Political Issues that are decided by People With Money instead of politicians.
Because if we're going to charge ahead into wars so the 1% can profit from the carnage... if we're going to continue to subsidize industries that destroy the environment... if we're always going to pass laws that stack the deck against the little guy so the big guys can keep their wealth and power... does it really fucking matter if it's a conservative or a liberal making the decision? Why should I care?
Newsflash... I don't.
I haven't for a long time.
And so I've made my election decisions based solely on the issues that politicians can actually change. Any time a candidate is fighting for personal liberties, equality, fairness, and keeping the government the fuck out of our bedrooms, vaginas, and private lives... they get my vote. Which is why Mitt Romney wasn't even on my radar during the last presidential election. President Obama was the least worst candidate on crap that presidents are actually a factor in changing. Sure he totally fucked us on "government transparency," but the People With Money were never going to let ordinary citizens see how the government really works anyway... so whatever. But Obama has pushed forward on issues like marriage equality, which is all he can truly change anyway, so there you have it.
And now we come to the one issue that makes me a single-issue voter from here on out.
Daylight Saving Time.
Any politician... ANY politician... who makes a campaign promise to eradicate Daylight Saving Time gets my vote. Republican... Democrat... Libertarian... Independent... Communist... whatever... that's how I'm casting my ballot.
I can't stand Hillary Clinton. But if Hillary Clinton runs with the promise of dropping Daylight Saving Time and her challenger does not... CLINTON 2016!
I can't stand Mitt Romney. But if Mitt Romney runs again with the promise of dropping Daylight Saving Time and his challenger does not... ROMNEY 2016!
Hell, if mental midget with an IQ of a butter dish Louie Gohmert decides to stop obsessing over gay men long enough to make a run for president in 2016 with a promise to abolish Daylight Saving Time... GOHMERT 2016!
Sure he's dumber than a box of rocks, but it's not like this would be the first time we've had a person so pervasively, astoundingly, unyieldingly ignorant in the White House. But we survived then and we can survive again... we'll just be doing it without having to dick with our clocks twice a year.
And speaking of pervasively, astoundingly, unyieldingly ignorant potential candidates... if he vows to get rid of Daylight Saving Time? TRUMP 2016!
No joke.
Because the madness simply has to end.
Eliminate it... or split the difference... or even make Daylight Saving Time become Standard Time... I don't fucking give a shit... just stop this antiquated, nonsensical, idiotic crap once and for all...

RICK "PIECE OF SHIT" SANTORUM 2016???
Could be. Could be. All it takes is one campaign promise... you disgusting, unAmerican, homophobic, dumbfuck... and my vote is yours!
Posted on March 8th, 2014

Today was a piece of crap smothered by a pile of shit kind of day.
As if that weren't bad enough, everybody in North America living where Stupid Fucking Daylight Saving Time is observed has to "Spring Forward" with their clocks tonight. Which means there's one less hour of sleep tomorrow morning. Which means that everybody's internal clock is going to be fucked up for a couple weeks. Which means everybody's cranky and unproductive. Which means everybody is angry and nothing gets done...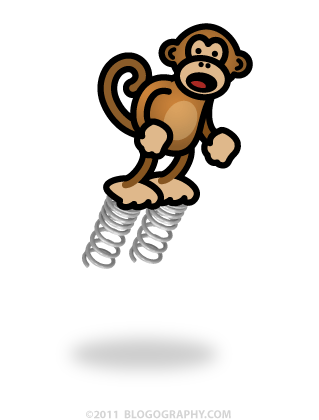 Stupid Fucking Daylight Saving Time. I MEAN, COME ON! PICK A TIME SCHEME AND STICK WITH IT! SERIOUSLY, EITHER SPLIT THE DIFFERENCE OR JUST FUCKING PICK ONE. I DON'T EVEN GIVE A SHIT WHICH ONE... STANDARD TIME... DAYLIGHT SAVINGS TIME... AMERICAN SAMOA TIME... WHATEVER TIME YOU WANT. JUST STOP DICKING AROUND WITH THE DAMN CLOCKS!
Okay then. I'm good for six months now.
Posted on November 2nd, 2013

Meh.
As this is the second-most stupid day of the year, I'm just going to take a pass. I'm all ranted out.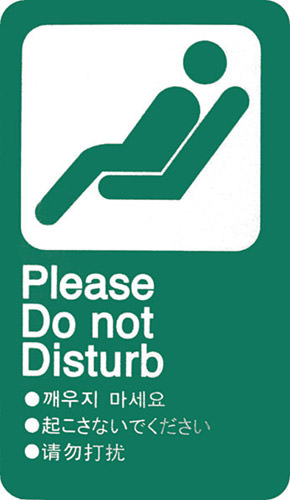 Except to say... holy shit haven't we had enough of this idiotic fucking around with the clocks yet?
Posted on November 5th, 2011

And here we go again.
If you live in any of the antiquated backwaters of the USA that observe Daylight Saving Time, tonight before going to bed you get to move your clock back an hour.
And speaking of DST ending... a while back, Coal Miner's Granddaughter sent me an awesome video link about Daylight Saving Time and said it sounded like something I would make. It's well worth your time to watch...

And she was right. It does sound like something I would make. Except I would have used the word "fuck" at least twenty times. Because it's impossible for me to talk about stupid fucking Daylight Savings without going fucking insane over how fucking idiotic it is. Let's just split the difference, move our clocks back a half hour... AND THEN NEVER FUCKING TOUCH THOSE FUCKING CLOCKS AGAIN!
Ahem.
In other news, HAPPY GUY FAWKES DAY everybody!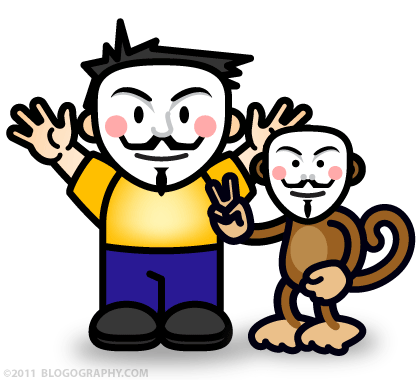 Now, if you'll excuse me, I'm going to celebrate by occupying my bed for a nap.
Posted on October 2nd, 2011

I have ranted endlessly over how stupid Daylight Saving Time is. In this modern age of electricity and fanciful inventions LIKE THE FUCKING LIGHT BULB, there is no reason to be docking around with the clocks. Just split the difference, have everybody move forward by a half-hour one final time, then leave the clocks the hell alone.
Never was the dumbassness of stupid Daylight Saving Time made more clear to me than this morning when my iPhone woke me up at 3:30am so I could get ready for my taxi to the airport at 4:15am. Except when I got down to the reception desk to settle my account, they were all confused because it was only 3:15am. Why was I an hour early?
Well here's why... in their infinite wisdom, Queensland, the state where Cairns is located... does not practice Daylight Saving Time. Bravo for them. Well done. Except New South Wales, where apparently my iPhone is getting its time data, does observe stupid Daylight Saving Time, which went into effect at 2:00am this morning...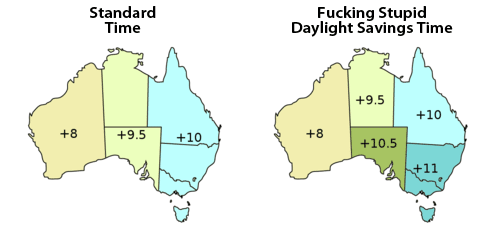 Maps taken from Wikipedia, where you can read about the whole damn tragedy

And I thought the USA was a mess.
The upshot of all this is that I lost an hour's sleep for nothing.
And the best part of all? I get to go through all this bullshit yet again when I get home. Because stupid Daylight Saving Time in the USA ends November 6th and stupid Washington State still practices stupid Daylight Saving Time... unlike more enlightened states like Hawaii and Arizona.
When I am Supreme Ruler of the Known Universe, stupid Daylight Saving Time is the first thing to go.*
*After the entire cast of Jersey Shore, obviously.
Posted on March 12th, 2011

I don't have time to blog tonight because I have to change all my clocks as I "spring forward" for stupid fucking Daylight Saving Time...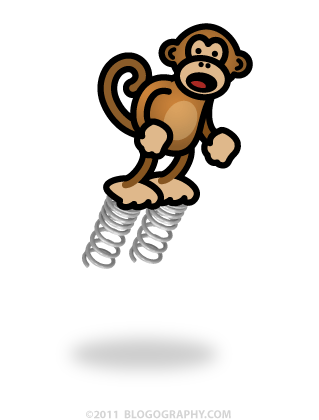 It's the year TWO-THOUSAND-ELEVEN... isn't it time that we step out of the Dark Ages and stop dicking around with the clocks? We've got like... ELECTRICITY and THE LIGHT BULB now.
Wasn't President Obama supposed to revoke this shit?
In 2012 I'm voting for whichever presidential candidate promises to get rid of Daylight Saving Time. And I don't care if it's a stupid whore like Sarah Palin, a bigoted whore like Mike Huckabee, or a hypocritical whore like Newt Gingrich. I DO care if it's a fucking brain-dead whore like Michele Bachmann... but I'd still vote for the dumbass if she'd stop this idiotic DST insanity. Sure the country would be irreparably fucked up for four years, but at least I wouldn't have to adjust my internal clock twice annually while waiting for armageddon.
Annnnnd... now it's time to lose an hour MORE of sleep.