Posted on May 11th, 2018

Today I finally made the time to have my winter tires changed over to summer tires.
My plan was to arrive just when the tire store opened because you can usually get right in. Except there was an accident on the bridge into town so I was delayed 20 minutes. By the time I finally got there, the wait was up to an hour-and-a-half, and it would have been faster for me to change my own tires at home with my emergency car jack and a lug wrench.
It was a bummer, but it wasn't the wait that bothered me.
It was the reason for the wait.
As somebody at the tire store noted, there was no skidmarks on the bridge. Which means that the car (van?) which crashed into a car (which then crashed into another car) never made any attempt to stop. Which means they weren't paying attention. Which means they were probably texting or changing their baby's diaper or cooking a steak, or whatever the fuck it is that people do when not looking at the road like they're supposed to be.
Apparently the distracted driving "no-texting" law that Washington State passed has done nothing to solve a serious problem that's only going to get worse. Which begs the question... how many people have to die before this starts being taken seriously?
And speaking of dying...
As I've said many times before, I love McDonalds... despite constantly taking shit for liking McDonalds.
My favorite breakfast is a McDonald's Bacon, Egg, and Cheese Biscuit, no bacon, substitute round egg instead of spongey yellow powder egg. I could eat them every single day because it's just such a perfect breakfast food. The reason I don't eat them every day is that A) McDonald's is a 20 minute drive from my house, and B) they are expensive as hell. But right now McDonalds is running a special where you can get two of them for only four dollars! So, naturally, after getting my tires changed I did not pass GO, I did not collect $200, I went straight to McDonalds for a late breakfast.
It was, as expected, delicious.
Except I made the mistake of looking up the Nutrition Facts for my breakfast while I was eating it.
We'll set aside the 80 carbs in two Breakfast Biscuits and skip right to the 2100mg of sodium... 88% of the sodium that you're supposed to have in a day. And saturated fat? 11g which is 106% of the recommended daily ammount!
Holy shit!
I've never been so grateful that McDonalds is 20 minutes away and their McBiscuits are usually so damn expensive, because I'd be dead if they were next door and, you know, affordable and all.
Except they are on sale... and I am driving over the mountains tomorrow... so it looks like I may be courting death once again. Curse you McDonald's and your delicious breakfast!
Posted on May 5th, 2015

A much nicer day today than yesterday.
Probably because I had to leave this morning!
Since my "lakeview" room at the Hard Rock didn't have a view of the actual lake, I stopped off at a "viewpoint" along the way to see if I could get a photo of Lake Tahoe. Sure enough...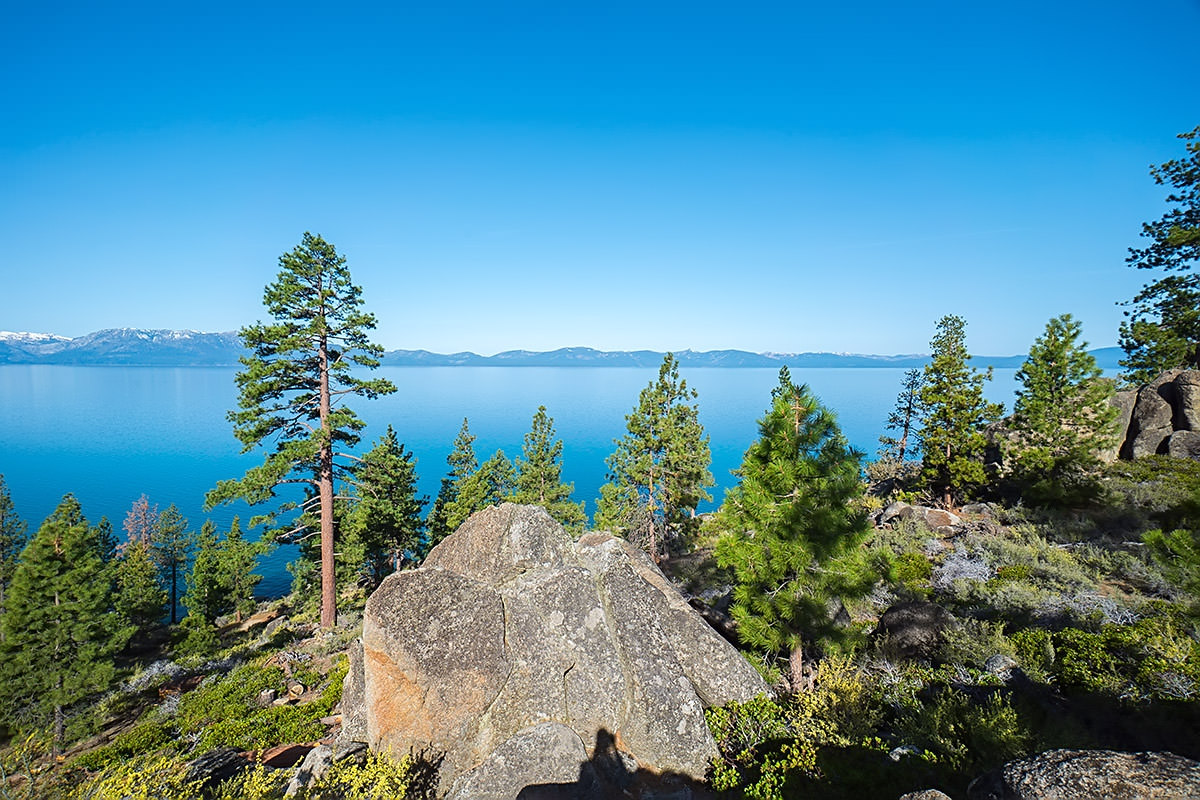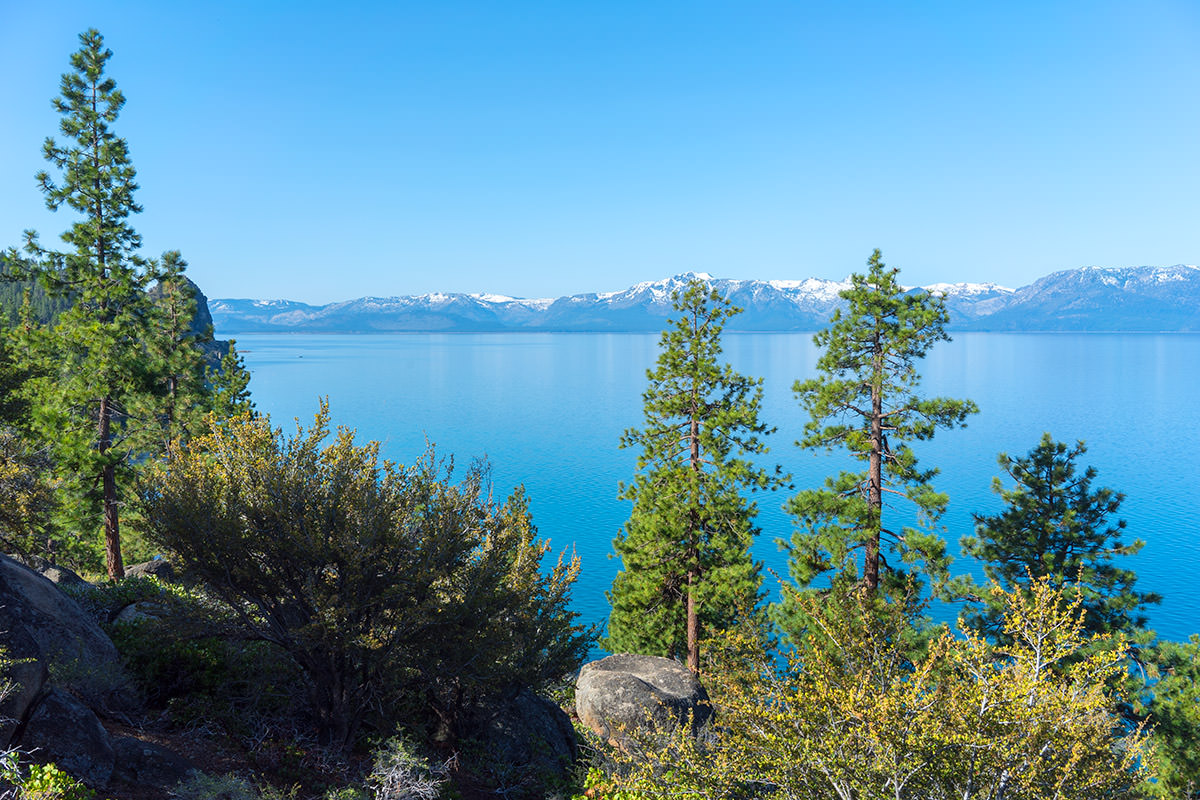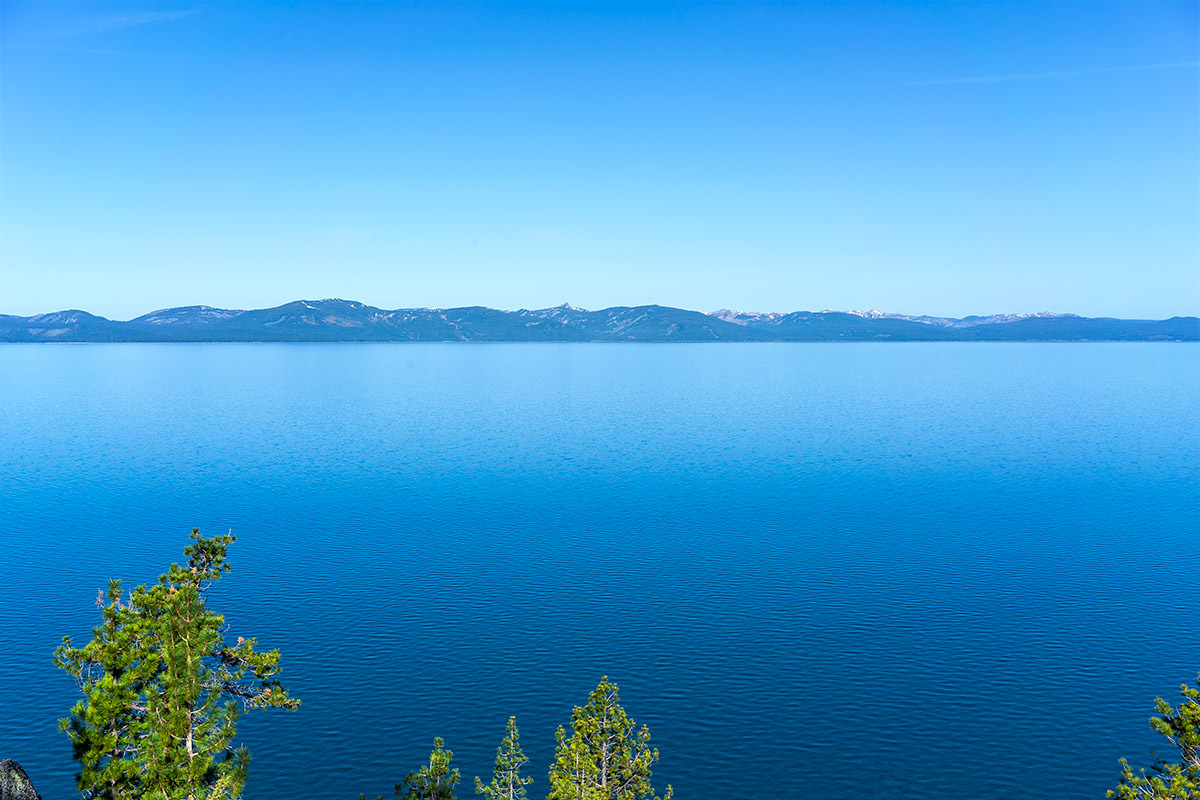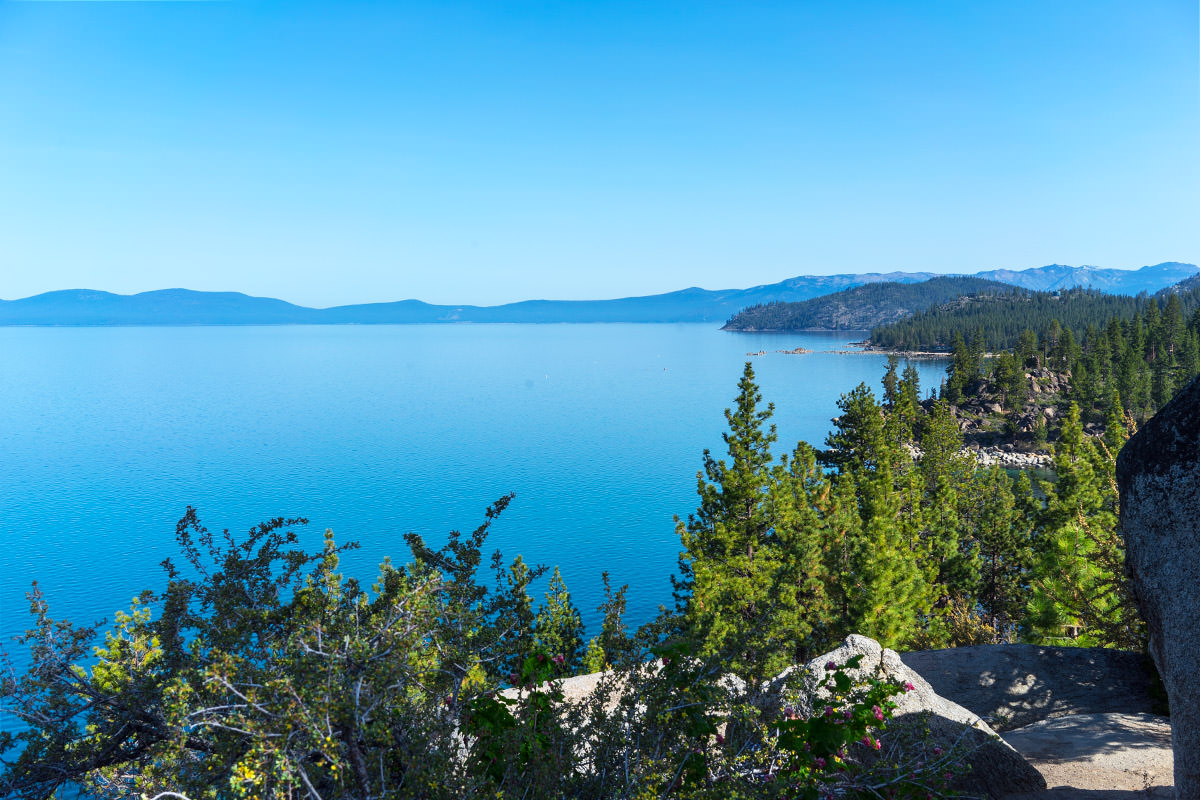 And here's a pano of the whole schebang...

Beautiful, right?
But before I drove back to Reno, I returned to the Lucky Beaver for a fried egg and avocado breakfast sammy... which was amazing. Even though I had to get up at 7:00am to get one...
Anyway...
The drive was fairly uneventful. Though I did run across somebody who loves A) Scotland... and B) Clifford the Big Red Dog... very, very much...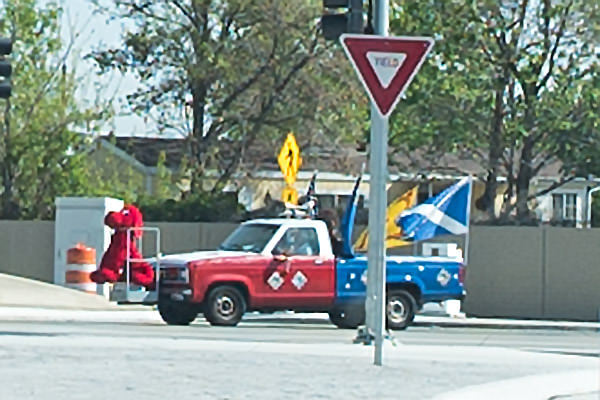 Much to my surprise, I ran across a Back to the Future slot machine at the airport. I refused to waste more than $10 on the thing, so I didn't get to see much... but it was very cool just the same...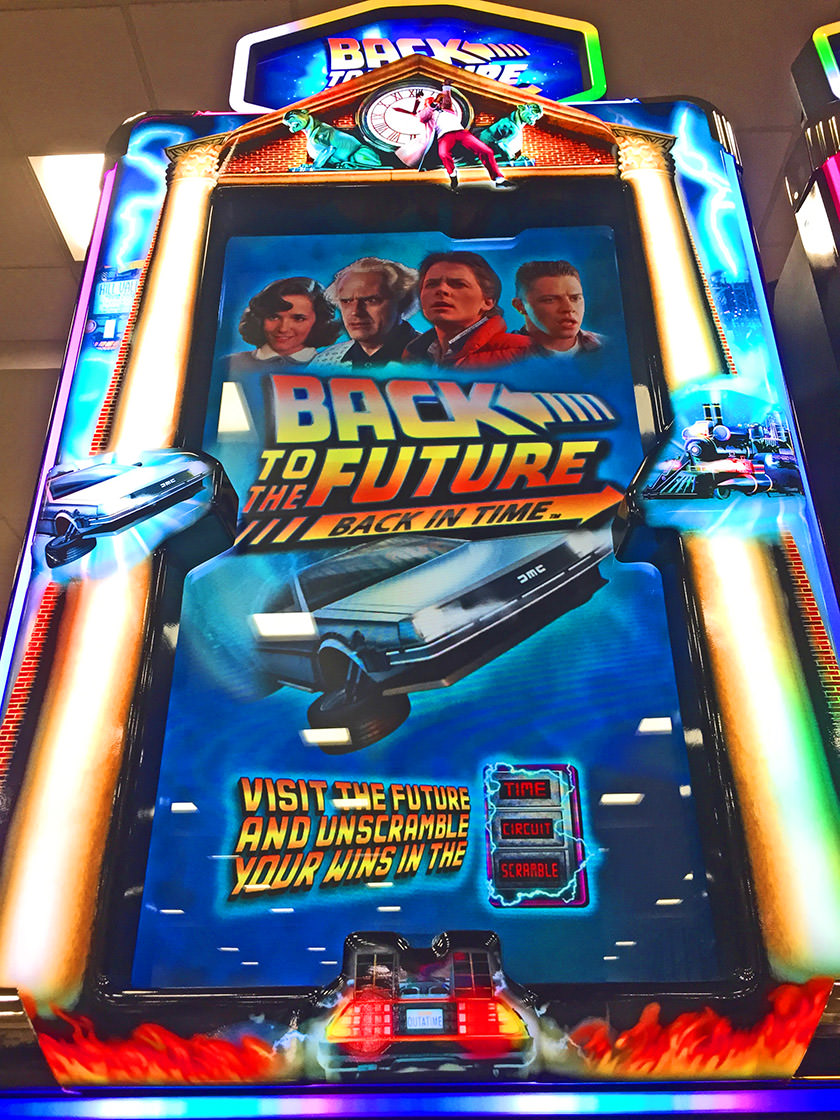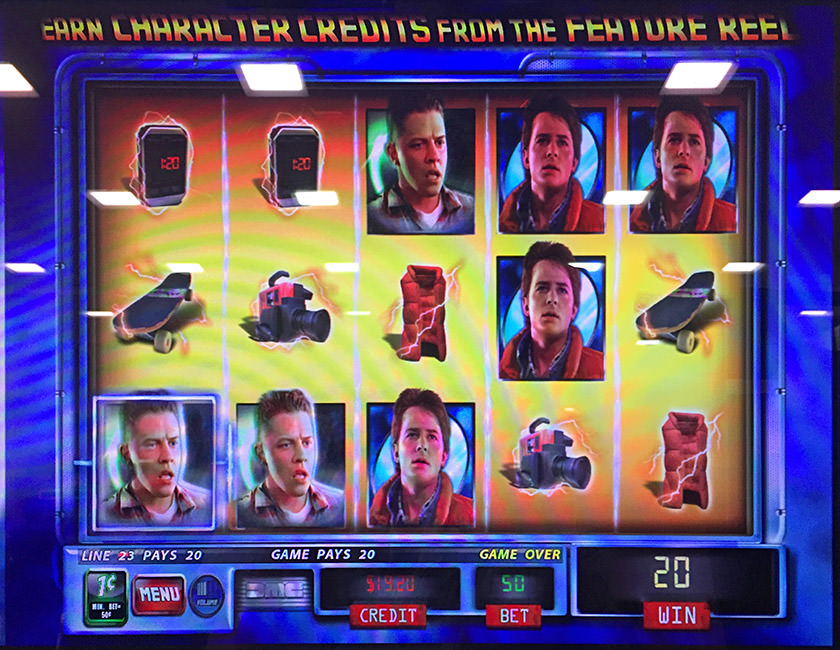 What are you lookin' at, butt-head?!
Annnnnd... so much for my trip to Reno and Lake Tahoe.
Posted on January 28th, 2012

There's new products.
And then there's dangerously new products.
After I got home from work, I saw a commercial for "Krave," which kind of blew my mind...


Because, seriously... IT'S CEREAL FILLED WITH CHOCOLATE CANDY! Isn't it glorious?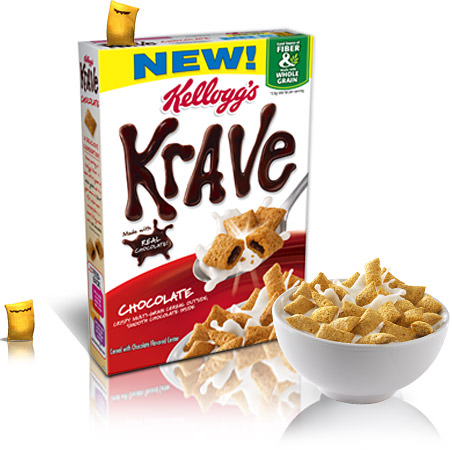 Pour a shot of Jägermeister on top, and you've got a party.
Anyway...
My work Mac has been dying for a while now. It's been in near constant use for six years, so this isn't surprising. I'm just happy that it has worked so well for so long... and especially pleased that Apple supported it all this time. So far as I know, you can still run all the latest software on the latest version of MacOS X, which is pretty remarkable. Sure it runs slow, but not prohibitively so. If the video and hard drive controllers weren't flaking out, I probable could have gotten another year or two out of it. But, alas, the video gets jittery even when I replace the video card, and I keep losing files and having crashes, soooooo... I guess it's time.
At first I was looking into getting another Mac Pro. But then I noticed that Apple seems to be distancing themselves from their desktop computer line. It's rarely updated and no real innovations have been happening there for a while. Where the action is at is in the iMac line...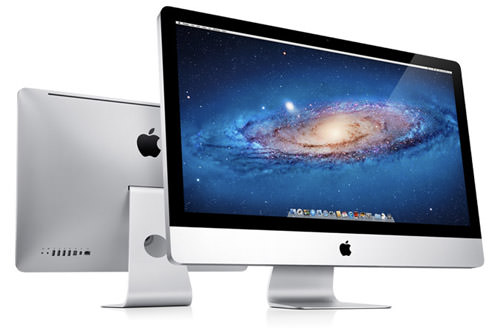 The top-of-the-line iMac is over twice as fast as my current computer. That's not as nice as a new mid-level Mac Pro, which would be four times faster, but an iMac is half the price, so there you have it. It's also pretty. So I ordered a tricked out a 27-inch iMac and we'll see how it goes.
Nothing quite like adding even more profit to Apple's bottom line to make you feel alive.
Posted on July 8th, 2010

Today's word in the TWENTY/TWENTY meme is "love."
And I decided to take it to heart and show some love to myself for a change. I made plans, made time, and made decisions that benefitted me today. Sure it's selfish, but I've been working so hard for so long that I think I've earned it.
It was a great two hours.
After that, I needed to think of something other than myself to love so I could post an appropriate photo.
I decided that I love breakfast. Mostly because I so rarely have the time to have a good one. Like this order of Banana-Macadamia French Toast I had in Maui a while back...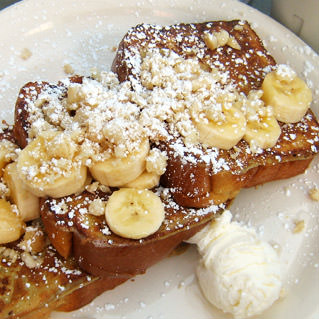 Or this fantastic Scrambled Egg Breakfast Burrito I ate for Carb Appreciation Day a few years ago...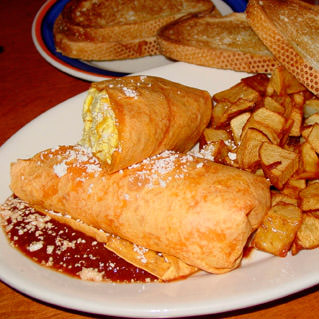 Or these sweet Mickey Mouse Waffles I found at Walt Disney World...
Breakfast is awesome!
But tomorrow it will be a can of Coke as I rush out the door, as usual.
If I really loved me, I'd make time for breakfast.