Posted on May 2nd, 2018
And lo, Marvel Studios absolutely wasn't kidding when they taunted that
Avengers: Infinity War
is the culmination of the past ten years of the Marvel Cinematic Universe. This is not idle hype. Though Comic Book Reality being what it is, you have to wonder just how much of what happens in this truly epic film will have lasting effects on where we are going forward. Something tells me not all of it is going to all be washed away. What ends up sticking is anybody's guess. Except
not really
...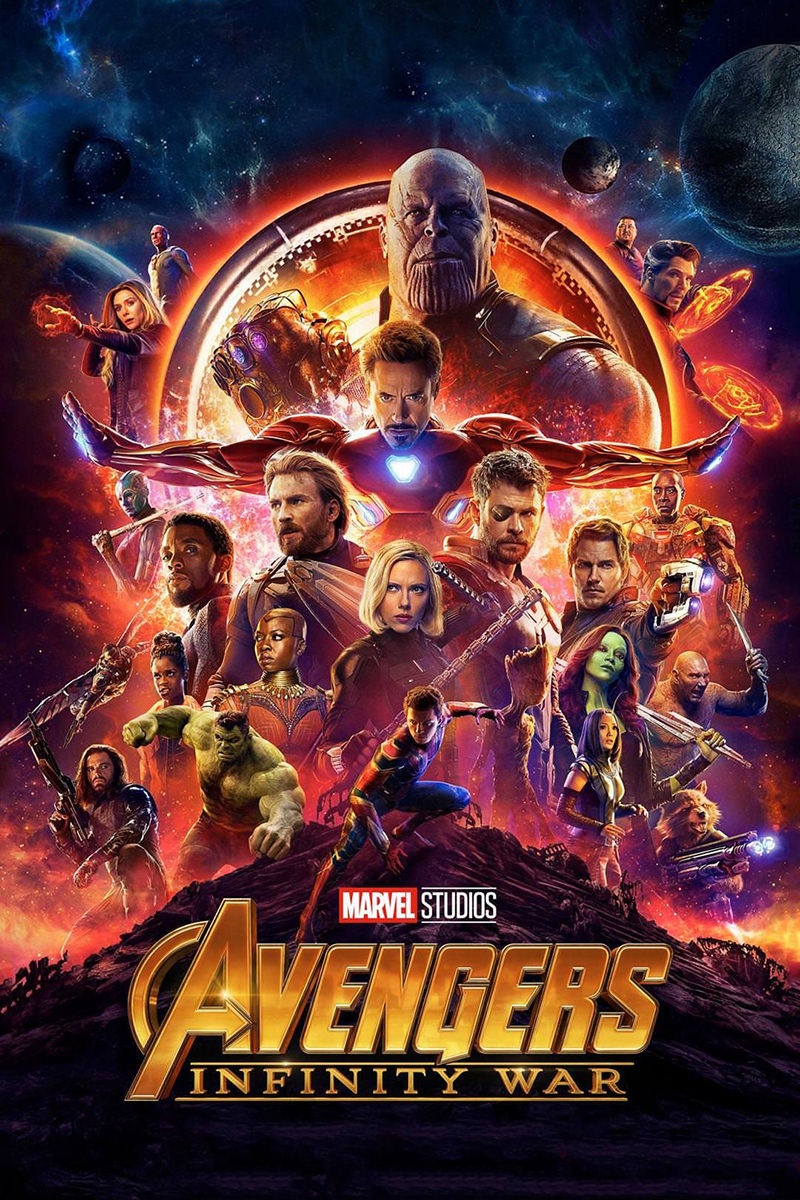 If you've ever read comics before...
if you've ever been left hanging in the middle of a two-part comic book story before
... then there's nothing much in
Infinity War
that could be all that shocking to you. Likewise, anticipating the thrust of the story in next year's still-untitled-conclusion-movie also doesn't take much effort. And yet...
Infinity War
actually
did
redefine the word "epic" when it comes to super-hero movies... or movies in general, really. Obviously, my thoughts on the film are going into a spoiler-laden extended entry, which you absolutely do not want to read if you haven't seen
Avengers: Infinity War
yet.
You've been warned
. And also... another warning? Skip any trailers you haven't watched yet. One pretty major spoiler was dropped in one of the trailers I saw, and I'm still pretty raw about it. And now? This is your last chance.
Do not proceed unless having a movie ruined is something you enjoy
. Spoilers await in an extended entry...
→ Click here to continue reading this entry...
Posted on February 25th, 2018

Prepare yourself, because a Very Special BLACK PANTHER EDITION of Bullet Sunday starts... now...

• Art! One of the best things about Black Panther is the production design. A lot of what went into that is explored in yet another wonderful edition of Marvel Studio's Art of the Movie books, which somebody on YouTube was kind enough to thumb through...
There's very little of the book that's not fascinating... or gorgeous...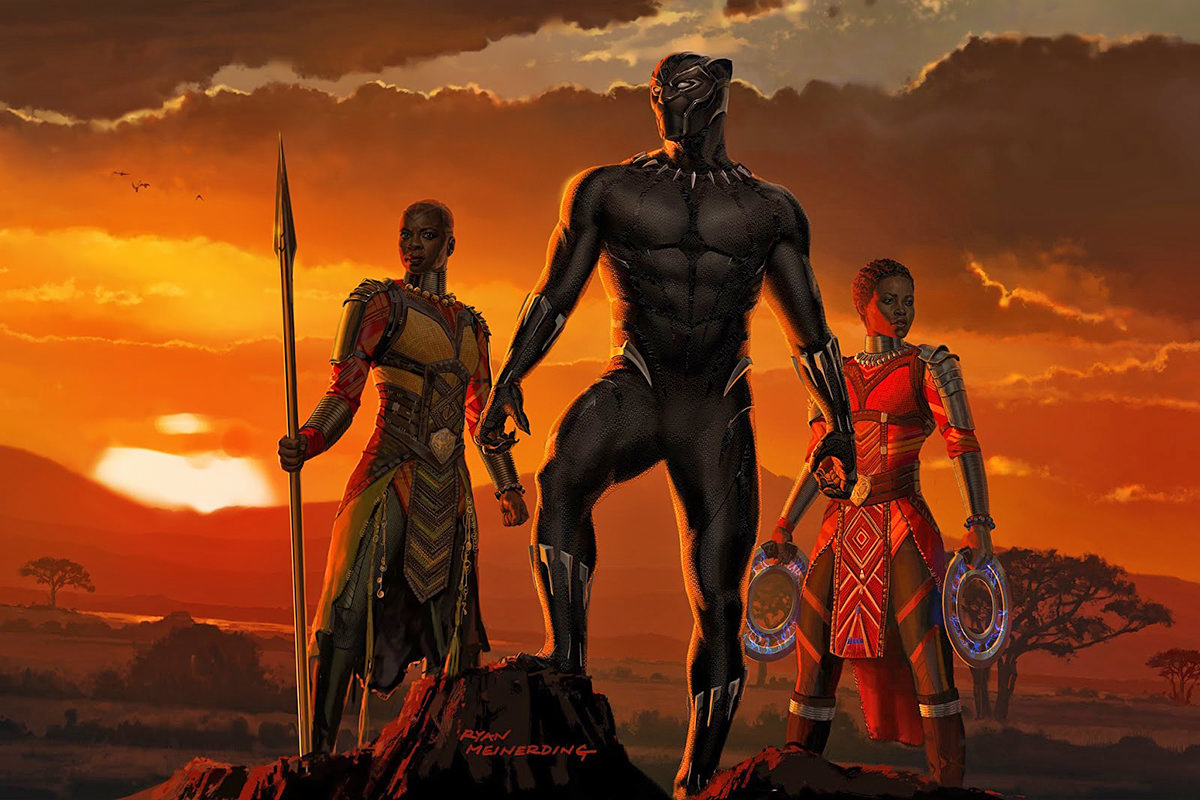 I own the entire series and love them. You can pick up the absolutely beautiful Black Panther edition from Amazon.

• Trevor! The detractors for Black Panther have been pretty stupid about it. I mean, if you don't like the movie, fine... to each their own. But the whole "This movie is racist because it's mostly Black people" is laughably stupid. My favorite commentary on this was by Trevor Noah from The Daily Show...
Speaking of Trevor Noah, if you haven't read or, better yet, listened to the audiobook of his Born a Crime, then it is absolutely worth your valuable time to do so. While interviewing Lupita Nyong'o for Black Panther, it was revealed that she will be producing and playing his mother in the movie adaptation...
Can't wait!

• Mother! Speaking of audiobooks, a momentary aside... I am just now finding out that Jenifer Lewis released a book last month called The Mother of Black Hollywood. Whether you know her as Ruby from Blackish or one of her many roles over nearly 30 years in Hollywood, it is so good...
Here is Jenifer Lewis being Jenifer Lewis... while plugging her book (and other things)...
If you want to be entertained for hours, search for "Jenifer Lewis" on YouTube and prepare yourself. This video is an hour of amazing...
I have only just started listening to the audiobook, but it is fantastic already. If you are a member of Audible, it's worth a credit. If you are not a member of Audible, you get a FREE credit when you sign up! Go do that and get this book!

• Comics! If you've seen the movie (and I'm assuming you have), there's a lot more to the story in the original comic books. Here's my four favorite series...
I would be remiss if I didn't add Jack Kirby's work on the Black Panther, which is also an important read.

• Wrong Panther! It'll be reiterated below, but I think it important to state it here: There is NO relation between the Black Panther of the comic books and the Black Panther Party. And yet... I've seen this pop up more times than I can count online.

• Panther Facts! Let's wrap up this Bullet Sunday with a list of interesting Black Panther bullets, courtesy of Kevin E. Ross, who has asked that people share it...
The Black Panther (real name: T'Challa) is the first mainstream black superhero ever. He was created by Marvel Comics and the team of Stan Lee and Jack Kirby, the same two responsible for heroes like Thor, the Fantastic Four, and Captain America.
Created in 1966 during the turbulent Civil Rights era, he is the first black superhero not created as an "token," a dependent, or a sidekick. This was considered extremely controversial for the time period. He predates Captain America's Falcon (1969) and Luke Cage (1971). He also preceded the revolutionary activist group the Black Panther Party by 3 months (he was introduced in July of 1966, and the Black Panther Party in October of 1966. They were not connected).
T'Challa (his real name), is also the ruler of a fictional African kingdom called Wakanda (population 6,000,000). Wakanda is considered one of the wealthiest nations on Earth as well as one of the most technologically-advanced. Imagine if Disney World's Tomorrowland and the Rainforest Cafe merged.
Wakanda's wealth is the result of a meteorite that crashed on to the continent 10,000 years ago. Composed of a rare alien material called Vibranium, the metal is sought by many in the world for its scientific applications and its military capabilities. It is only available in Wakanda, thus the country keeps itself closed and shielded from the outside world. Vibranium basically absorbs any energy directed towards it and holds it like a sponge. Imagine buildings that wouldn't crumble under the force of an earthquake, or soldiers protected against explosions from grenades and other explosive devices. Wakanda does export other commodities such as coal, diamonds, and technology, which contributes to its worth.
Wakanda has tons of vibranium in underground storage. One gram of vibranium is worth $10,000. That means Captain America's 12-pound shield, which is composed of the material, is worth just over $54 million dollars.
Being the monarch of the world's richest nation also makes you rich. T'Challa's net worth is $90.7 trillion dollars, which makes him richer than Batman's Bruce Wayne (9.2 billion) or fellow Marvel running mate Tony "Iron Man" Stark (12.4 billion). By a lot.
In the comics, the Black Panther is also one of the most well-respected men in the world. He is a combination of nobility (Thor), patriotism (Captain America), and superior intellect (Iron Man). He is also an Oxford graduate with a PhD in physics and is considered one of the top-5 minds on the planet.
The Black Panther is more than the special costume he wears. He is also a world-class athlete who was trained in martial arts, judo, wrestling (a popular Wakandan sport), and all forms of hand-to-hand combat. He also has enhanced healing properties, strength, speed, agility, and tracking senses. This is the result of ingesting a special heart-shaped herb that grows only around the site of the crashed vibranium meteorite. The radiation from the meteorite produces the plant which, once ingested, gives the recipient the aforementioned special abilities. Only those in the royal hierarchy and heirs to the panther mantle are eligible to use it. This means that the Black Panther has absolutely no problem going toe-to-toe with Captain America, who is considered the world's best hand-to-hand combatant and fighter.
Steeped deep in African tradition, Wakandans worship Bast, a female deity known also as the Panther God. The symbolic mythology here is also directly connected to ancient Egypt. She is revered as a protector and defender of the nation. This makes the Black Panther her agent outside the spirit realm, and thus more than a hero, but a true mythical figure. Imagine if the Pope wore a costume, had superhuman abilities, and defended the Vatican from its enemies both foreign and domestic.
Because of Bast, Wakandan women are highly-respected. The king's personal guard, the Dora Milaje, are an elite female fighting force. T'Challa's younger sister Shuri is a genius level intellect and considered one of the smartest women on the planet. Not only does she give the Black Panthers technologically-advanced suit & tech superior upgrades, but also other inventions to help further her country's technological dominance. While Tony Stark, who is considered one of the smartest men on the planet, graduated from MIT at age 17, he did not invent the Iron Man suit until age 42. By contrast, Shuri is only 16 years old.
In the comic books, the Black Panther was briefly married to Storm of the X-Men (remember Halle Berry?). Storm was from Wakanda's African neighbor Kenya (but grew up in Cairo, Egypt).

Until next week... WAKANDA FOREVER!
Tags:
Art
,
Black Panther
,
Books
,
Bullet Sunday
,
Comic Books
,
Marvel Studios
,
Movies
,
Television
,
The Daily Show
Categories:
Books
,
Bullet Sunday 2018
,
Movies 2018
,
Television 2018
—
Click To It:
Permalink
—
1 Comment: Click To Add Yours!
Posted on February 24th, 2018

For comic book geeks, this truly is the golden age of cinema. On the Marvel side of the aisle, they have been killing it over and over and over again. This time it's with one of my most favorite Marvel heroes,
Black Panther
. Given my passion for comic books, this is going to be a long one, so strap yourself in. From the time I first started reading comic books, I was mostly a "DC Comics guy." This was undoubtedly because of DC being the home of Batman, probably my favorite super-hero. Batman doesn't have any powers except being absurdly rich, and yet he can hold his own on any super-team against even the most powerful villains. He made me think that I could be a super-hero too one day... all I needed was millions of dollars and a butler. When I branched out into Marvel comics, it was a very different world. Sure their stories happened in a real place like New York City and not a fictional one like Metropolis or Gotham City, but that was just geography. To a kid in central Washington State, New York might as well have been the moon (home of The Inhumans!). The fact that Marvel tried to give larger-than-life heroes mundane problems was kind of lost on me. Spider-Man has all these amazing powers where he could earn hundreds of thousands of dollars as a body guard, but he chooses to be a struggling photographer? What sense does
that
make? Superman may live a mundane life as Clark Kent, but at least he had the sense to pick a career where he could pay the rent. It went on and on like that for me with Marvel, the X-Men being the most perplexing of all. They never got tired of being persecuted as mutants, even with all the powers they possessed. I mean, yeah, many of them had human parents that probably made them sympathetic to the plight of mere humans... but come on. That's a plot point that gets really old, really fast. There were two exceptions with Marvel, however.
Doctor Strange whose magical world was far more fascinating to me than anything Dr. Fate was ever given to do over at DC Comics.
Black Panther who was nothing like any other super-hero I had ever seen.
Doctor Strange already had his own fantastic movie, and now it's Black Panther's turn.
At last
.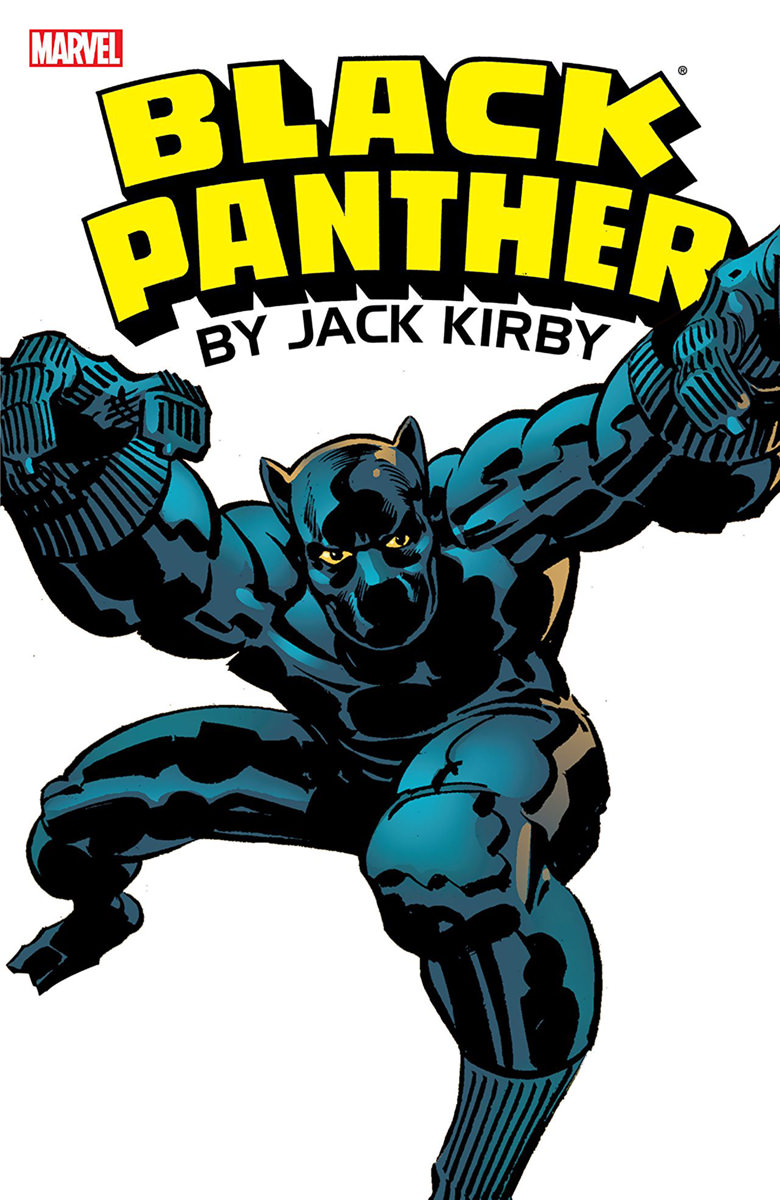 For those who have not yet seen the film, my spoiler-free review would have to be
"It's faithful to the source material with plenty of nods to the comics... along with being wonderfully written, superbly cast, beautifully filmed, and fully realized... all while being painfully socially relevant."
I seriously loved every frame of it, and Ryan Ryan Coogler, his team, and his cast deserves every bit of praise being sent their way. For everybody else?

Alrighty then. Prior to seeing
Black Panther
I pretty much knew what to expect. King T'Chaka was killed in
Captain America: Civil War
, his son T'Challa returned to Wakanda to become king... and somewhere along the way Killmonger shows up to ruin his day. And since we all know that Black Panther and many characters from his film will be showing up in
Avengers: Infinity War
, it's a forgone conclusion that T'Challa comes out on top. The hero wins. The villain dies. End of story. Right? Surprisingly? It's not quite so cut-and-dry at that. But I'm getting ahead of myself. You'll find my thoughts on
Black Panther
in an extended entry...
→ Click here to continue reading this entry...
Posted on February 16th, 2018

One of my all-time favorite Marvel super-heroes is coming to the Big Screen. I have never been so ready to see a movie.
It's time for The Black Panther...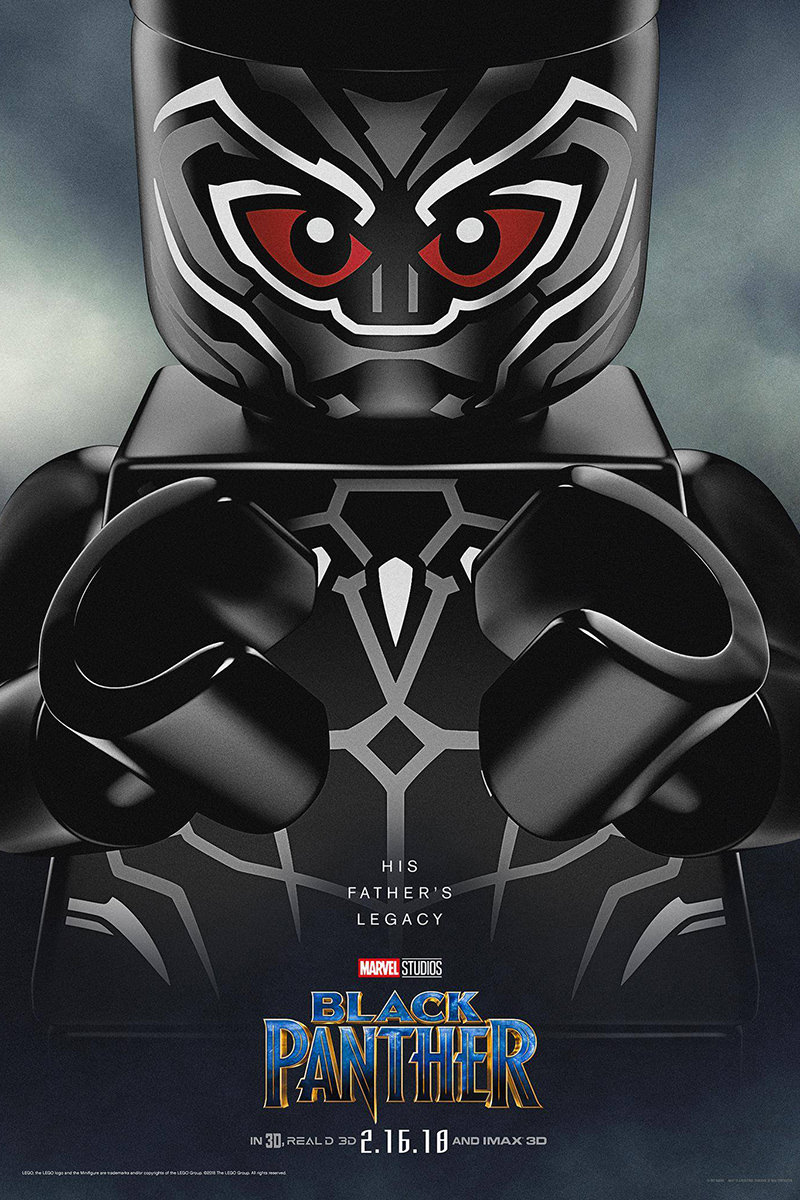 No idea when I'll have time to go see it, but hopefully sooner rather than later.
Posted on February 6th, 2018

And so... it would seem that Black Panther is going to kick ass in more than just the writing, directing, acting, visuals, and special effects.
The songs from the soundtrack released so far have been incredible and, as if that wasn't enough, the video for All the Stars by Kendrick Lamar and SZA has dropped, and it is absolutely mind-blowing beautiful...

Seriously, the artistry here is nothing short of feature film worthy, and I cannot stop looking at it. Every frame is a sublime work of art...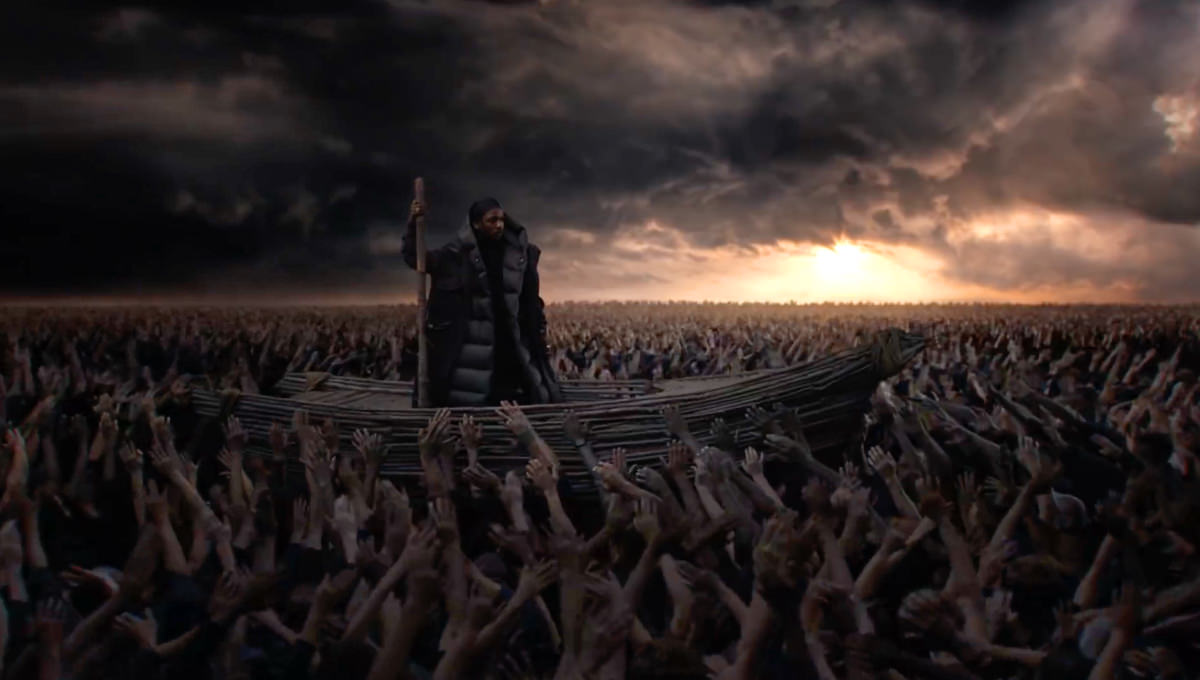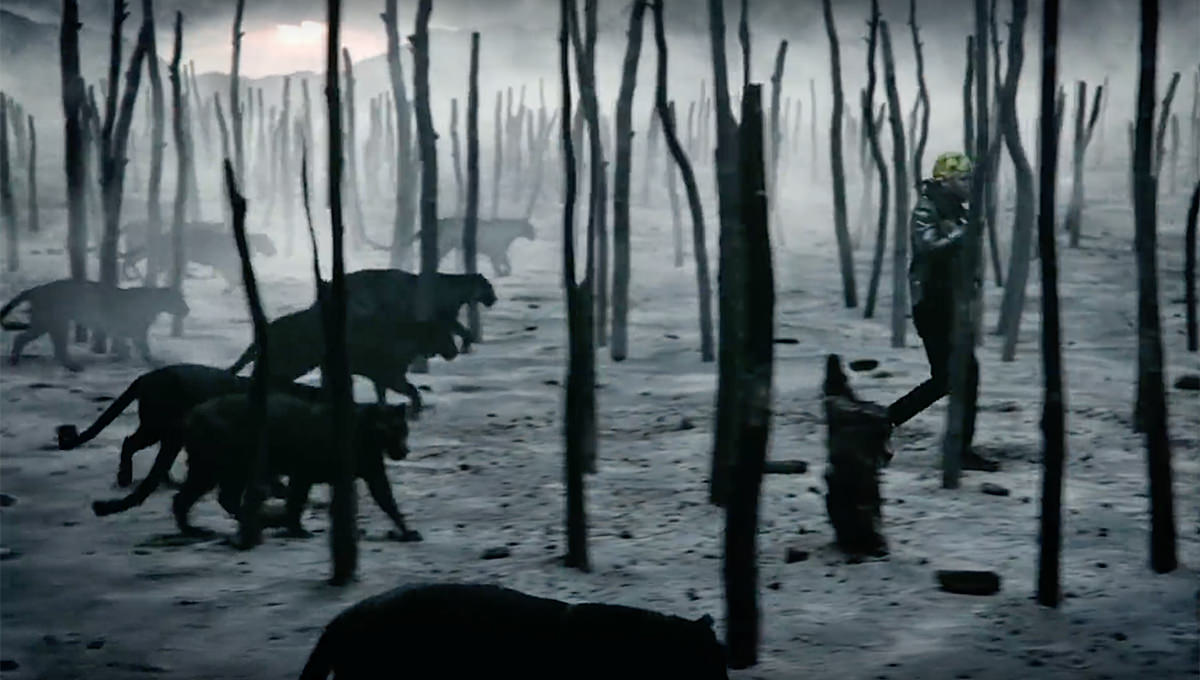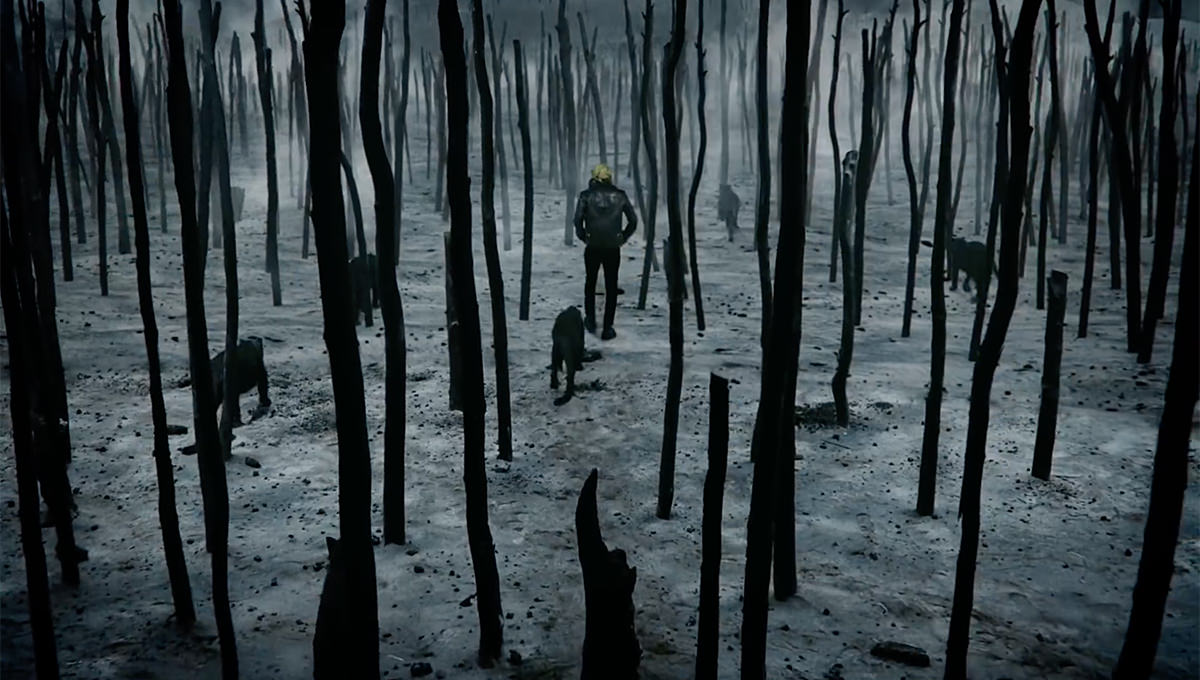 Stunning work by Dave Meyers and the little homies.
Posted on October 15th, 2017

Put on your Sunday Best, because an all new Bullet Sunday starts... now...

• Midnight Trailer! It's great how Marvel attempts to distinguish their movies in tone and look. Black Panther appears to have all the hallmarks of a Marvel Studios movie... but is very different at the same time. Kinda a sci-fi take on super-heroes with a heavy African influence...
First Doctor Strange, now this? Needless to say, I can't wait. Black Panther is one of my favorite Marvel heroes, and the fact that he's getting a movie fills my fanboy heart with joy.

• Hammer Time? You know how when you read a news headline and you think it's just too crazy to be real and it certainly has to be from some parody site? Yeah, that... Home Depot Panics Over Millennials; Forced To Host Tutorials On Using Tape Measures, Hammering Nails.

• Have Bigotry, Will Travel! America's new biggest export... hate...
Kim Davis Takes Struggle Against Gay Marriage To Another Theater: Romania.
This idiotic piece of shit is not a hero. She's not a marriage role model. She's just a bigot who refused to do her job. And now she's taking her bigotry on a world tour. Fuck her. Fuck her up her hypocritical thrice divorced ass.

• Jack is Back! I'm a pretty big of theTom Clancy "Jack Ryan" books... and even liked the movies despite the fact that they kept changing the actor (from Alec Baldwin to Harrison Ford to Ben Affleck). So when Amazon Prime announced they were developing a show around the character starring John Krasinski, I was intrigued. And here we go...
Interesting! Definitely something I'll be checking out.

• Gently! Last year we were treated to yet another television treatment of Douglas Adams' Dirk Gently's Holistic Detective Agency. It was insane, but in the best possible way. A dozen random threads that made no sense somehow managed to come together at the end in a way that made you want to go back and watch the whole thing over again. The show itself is really tough to describe, but here's Dirk Gently himself to make an attempt...
Season two just started. The first three minutes immediately got me addicted to the show again...
It probably helps to have seen (experienced?) the first season for yourself before heading into the second. But, if you enjoy the utterly bizarre, it's worth a look.

• Poopsie! And, lastly, just because I feel the need to not have suffered through this alone, I present Poopsie...
There's a lot of ways to sell pet food, but this is probably the most unique I've seen.

And, on that note, no more bullets today. Go make a poopsie and enjoy your week!
Posted on June 11th, 2017

Time to bask in the rosy glow of the blogosphere, because an all new edition of Bullet Sunday starts... now...

• Batman! It's difficult for me to think about Sunday bullets when my head is trying to wrap itself around the passing of original Batman Adam West. It's even tougher to try and explain how his television show influenced my childhood. Yes, the show was cheesy as all get-out, but my love of comic books and super-heroes all goes back to Batman, which I faithfully watched in reruns every day after school...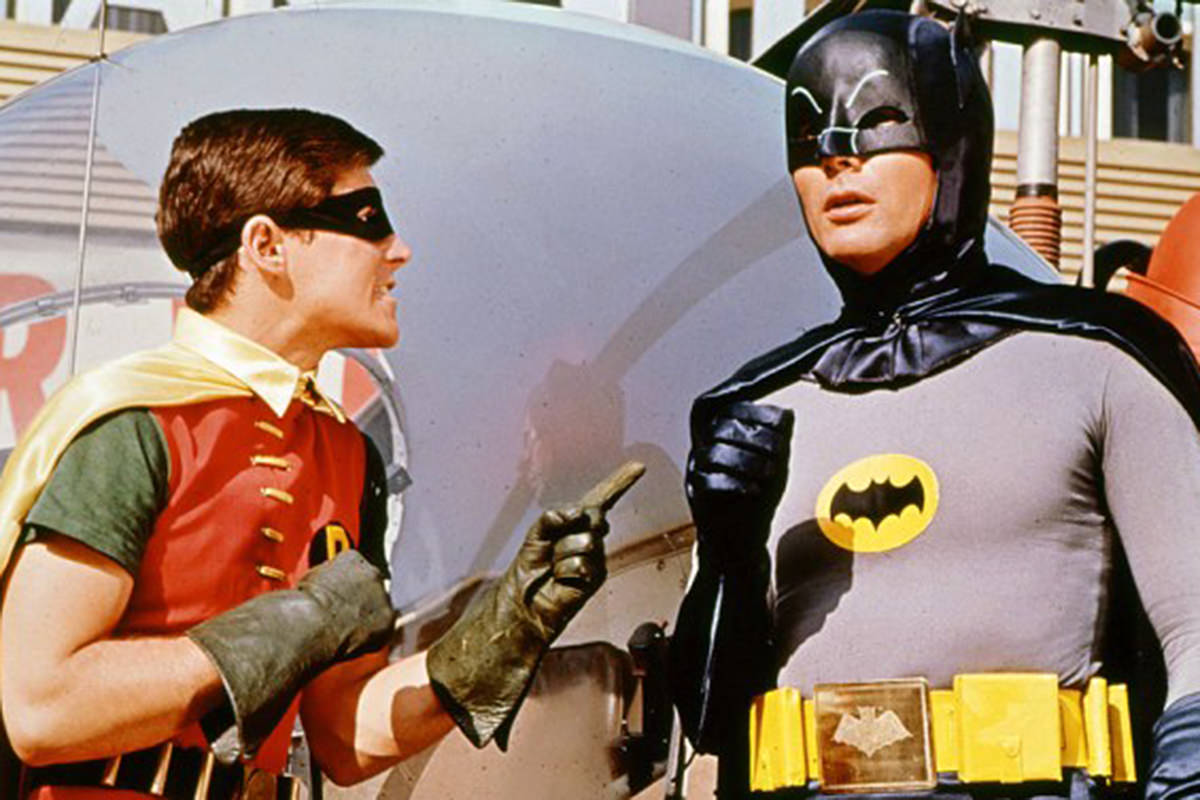 But the thing that cemented me as an Adam West fan is how the actor totally owned his character, and leveraged everybody's love of who he was to get an entirely new career as an animation voice actor. While probably best known for the Mayor of Quahog in The Family Guy, he voiced dozens of roles...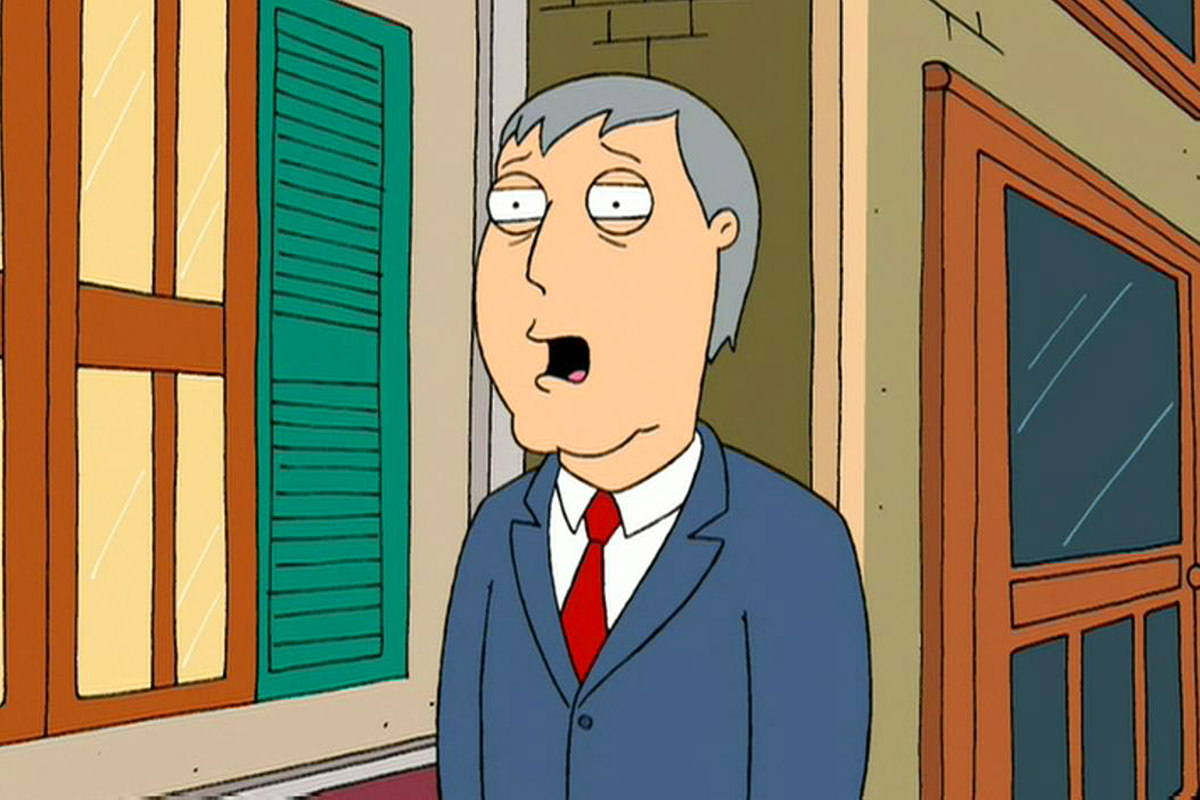 There have been a lot of famous people rushing to express their condolences, but the one we've been waiting for is from Adam West's Robin, Burt Ward. And with that... godspeed, Adam West. You will be missed.

• Black Panther! And... we're finally getting a real look at the long-awaited Black Panther movie. Like everything Marvel touches, it's looking incredible...
And, to think, we've got the new Spider-Man: Homecoming and Thor: Ragnarok movies coming soon! So great.

• LEGO CATS! What happens when two of your favorite things get smooshed into one? There is a company making LEGO Cats!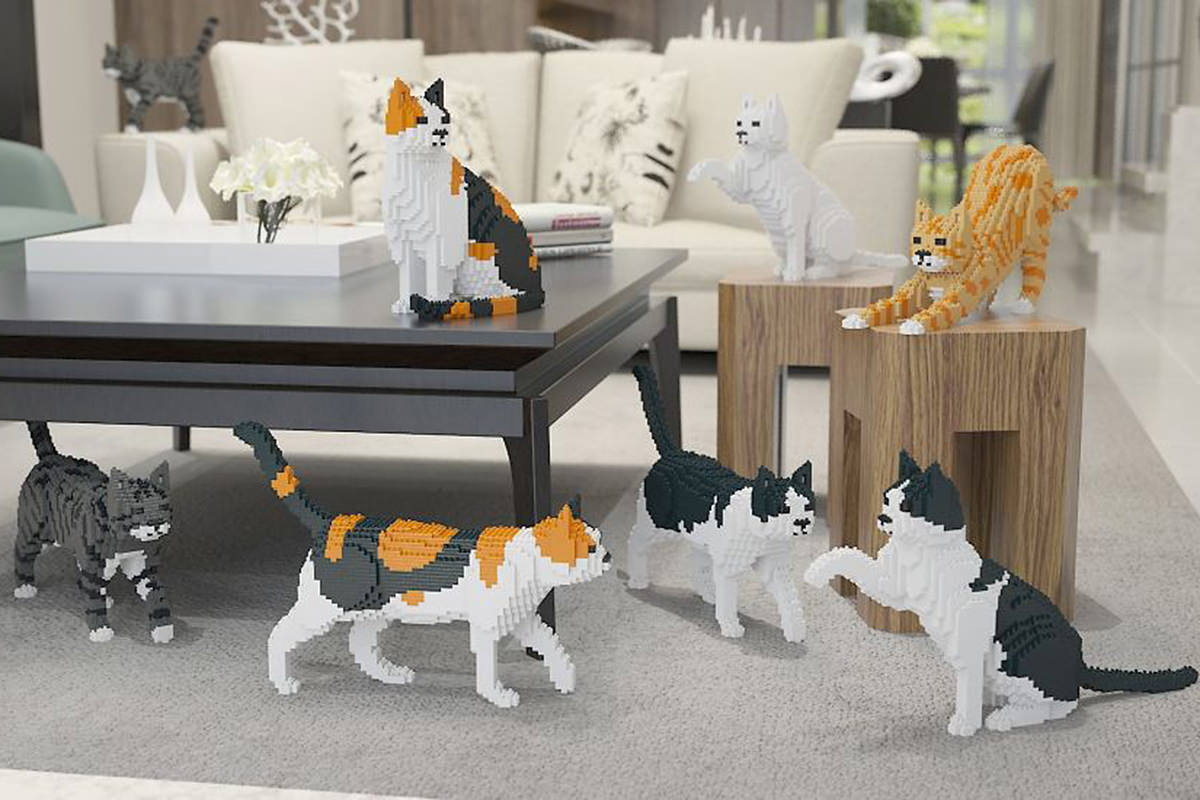 AWESOME! Thanks to long-time friend and food blogger extraordinaire, Foodiddy, for the link!

• Nail Me! Of the many tools I've invested in, my pneumatic brad nailer is one of my favorites. Being able to BAP! BAP! BAP! nails into place is a time-saving bit of wonderful I can't get enough of. There's a price you pay, however, and that's having to lug around an air compressor. For this reason, I've been dreaming of buying a nailer that is cordless and tankless... like the Milwaukee 18-Volt 15-Gauge Angled Finish Nailer...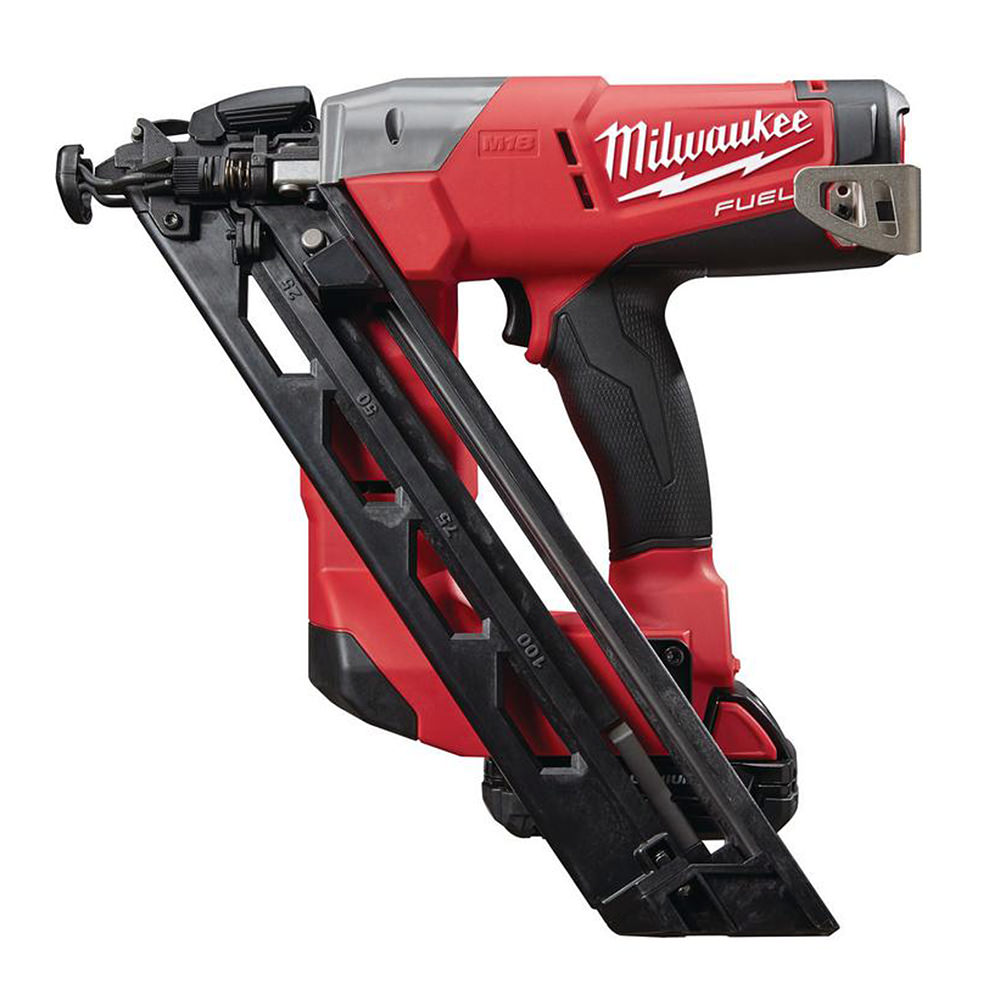 Problem is... it's like $400, which is a lot of money.
But then Home Depot sends me an email saying it's on sale at 40% off... just $240! And that comes with a new M18 Fuel battery! Sweet! I mean, I don't have $240, so it will have to sit on my credit card with my biscuit cutter, but it's still pretty great. If you're in the market for such a thing, the sale runs through June 21st!

• NEWSFLASH: A Studio Ghibli Theme Park Is CONFIRMED for 2020. — And... guess where I'll be going in 2021? There is no way to properly express my enthusiasm for even the idea of such a magical place.

• Humanity! I think it's awful we have to make commercials to explain lessons in Humanity 101 but, if we must, this is what it should look like...
This wonderful spot on foster homes for kids is not something new for Norway, they are also responsible for this amazing commercial...
And yet I live in a country that would rather build a useless border wall that will ultimately cause more harm than good (while doing fuck-all nothing to solve drugs or illegal immigration problems) instead of put any money towards those who need it most. That's how fucked up things are now, and how far we've fallen from the basic humanity that used to define us. Shameful.

• NEWSFLASH! Jeff Sessions says he's 'surprised' Americans aren't embracing his anti-marijuana stance. I'm betting a LOT of things surprise this dumbass moron. Like electricity. And indoor toilets. And being able to bring a woman to orgasm...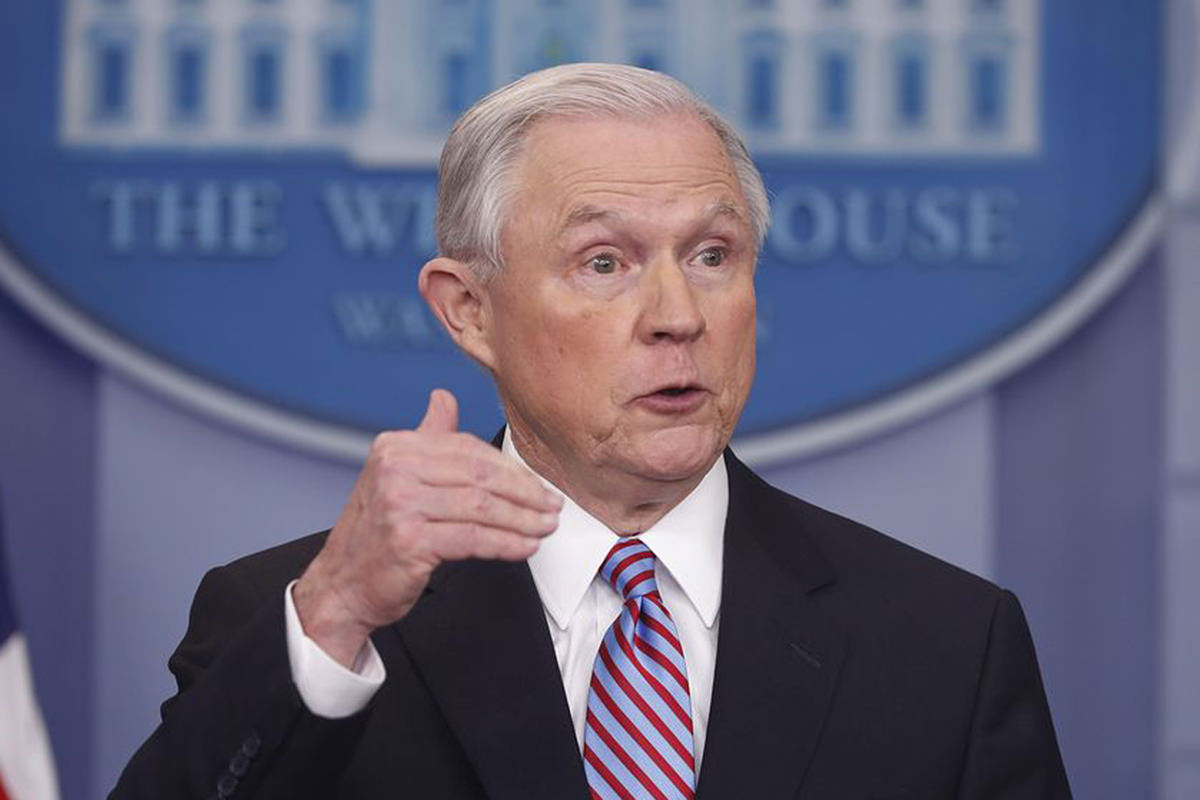 Photo by Pablo Martinez Monsivais / AP
I am sick and fucking tired of wealthy old white men making decisions based on their idiotic, antiquated notions. Legalization of cannabis is a growing trend because THE CITIZENS OF THIS COUNTRY WANT IT, and I find it ironic that Sessions comes from a party who's all about state's rights... except when it comes to something he doesn't like. What a fucking hypocritical douche.

And... no more bullets. There's a new episode of American Gods to be watching!
Tags:
Batman
,
Black Panther
,
Bullet Sunday
,
Cats
,
LEGO
,
Marvel
,
Movies
,
Politics
,
Studio Ghibli
,
Television
,
Tools
Categories:
Bullet Sunday 2017
,
Cats 2017
,
LEGO
,
Movies 2017
,
News – Politics 2017
,
Television 2017
—
Click To It:
Permalink
—
0 Comments: Click To Add Yours!
Posted on March 20th, 2016

Take time to make time, because Bullet Sunday starts... now...

• Panther. Could not possibly be more excited for the Brian Stelfreeze illustrated version of Ta-Nehisi Coates' BLACK PANTHER comic! It looks like the book will pay homage to the origins of the character, but also give us something new and different to enjoy... hats off to Marvel for giving one of my all-time favorite super heroes a creative team that's knocking it out of the park...
An interview!
If you're interested in a behind-the-scenes look at how the book is shaping up, there's a Briam Stelfreeze Fan Page on Facebook. The book launches on April 6.

• Encryption. And, leave it to John Oliver to explain the current situation with Apple and encryption...
Forget everything else. Safeguarding our privacy is the threat of the future today.

• Dumbfuckery. And, speaking of John Oliver. Today being DAYLIGHT DUMBFUCKERY TIME seems like the perfect opportunity to repost this from last year...
And the idiocy continues.

• Prince. After Paramount dumped one of my most anticipated releases, The Little Prince, I was pretty bummed. Turned out Netflix has picked up the ball so badly dropped by Paramount...
Really looking forward to seeing this film. Whenever that might be.

• Humans. If I weren't such a foul-mouthed asshole, this is probably along the lines of how I'd respond to the idea of a Trump presidency. Alas...

And... no more bullet-time.