Posted on Friday, January 11th, 2019

I am trying my best to not dump politics in my blog day-in and day-out, but this fucking wall business is driving me insane. The government has been shut down because of it, AND IT WON'T EVEN WORK! But that's not the reason I'm losing my shit. The government spends tons of our money on stuff that doesn't work all the time. What's another $5 billion on top of the $2 trillion that Cheeto Jesus has already added to our $20 trillion national debt?
No, the reason I am beside myself with angst over the wall scenario is because of the ecological disaster it would pose. Which, in turn, would have a horrific effect on animals in the region that need to migrate to survive. Out-of-control government spending is upsetting. But destroying the habitat animals need to survive is rage-inducing.
So fortify the border where needed, yes. Increase manpower there to keep us safe, yes. Be smart about border security, yes. Invest in technology to fortify our country, yes. But get over this damn wall already. It's not going to work anyway. Even if it ever could be built (which, legally, it probably can't be).
But don't take my word for it.
Ladies and gentlemen, Amy Patrick...
Howdy.

To recap: I'm a licensed structural and civil engineer with a MS in structural engineering from the top program in the nation and over a decade of experience on high-performance projects, and particularly of cleaning up design disasters where the factors weren't properly accounted for, and I'm an adjunct professor of structural analysis and design at UH-Downtown. I have previously been deposed as an expert witness in matters regarding proper construction of walls and the various factors associated therein, and my testimony has passed Daubert.

Am I a wall expert? I am. I am literally a court-accepted expert on walls.

Structurally and civil engineering-wise, the border wall is not a feasible project. Trump did not hire engineers to design the thing. He solicited bids from contractors, not engineers. This means it's not been designed by professionals. It's a disaster of numerous types waiting to happen.

What disasters?

Off the top of my head...
1) It will mess with our ability to drain land in flash flooding. Anything impeding the ability of water to get where it needs to go (doesn't matter if there are holes in the wall or whatever) is going to dramatically increase the risk of flooding.
2) Messes with all kind of stuff ecologically. For all other projects, we have to do an Environmental Site Assessment, which is arduous. They're either planning to circumvent all this, or they haven't accounted for it yet, because that's part of the design process, and this thing hasn't been designed.
3) The prototypes they came up with are nearly impossible to build or don't actually do the job. This article explains more. And so on.

The estimates provided for the cost are arrived at unreasonably. You can look for yourself at the two-year-old estimate that you see everyone citing. It does not account for rework, complexities beyond the prototype design, factors to prevent flood and environmental hazard creation, engineering redesign... It's going to be higher than $50bn. The contractors will hit the government with near CONSTANT change orders. "Cost overrun" will be the name of the game. It will not be completed in Trump's lifetime.

I'm a structural forensicist, which means I'm called in when things go wrong. This is a project that WILL go wrong. When projects go wrong, the original estimates are just *obliterated*. And when that happens, good luck getting it fixed, because there aren't that many forensicists out there to right the ship, particularly not that are willing to work on a border wall project— a large quotient of us are immigrants, and besides, we can't afford to bid on jobs that are this political. We're small firms, and we're already busy, and we don't gamble our reputations on political footballs. So you'd end up with a revolving door of contractors making a giant, uncoordinated muddle of things, and it'd generally be a mess. Good money after bad. The GAO agrees with me.

And it won't be effective. I could, right now, purchase a 32 foot extension ladder and weld a cheap custom saddle for the top of the proposed wall so that I can get over it. I don't know who they talked to about the wall design and its efficacy, but it sure as heck wasn't anybody with any engineering imagination.

Another thing: we are not far from the day where inexpensive drones will be able to pick up and carry someone. This will happen in the next ten years, and it's folly to think that the coyotes who ferry people over the border won't purchase or create them. They're low enough, quiet enough, and small enough to quickly zip people over any wall we could build undetected with our current monitoring setup.

Let's have border security, by all means, but let's be smart about it. This is not smart. It's not effective. It's NOT cheap. The returns will be diminishing as technology advances, too. This is a ridiculous idea that will never be successfully executed and, as such, would be a monumental waste of money.
And, lastly...
Remember when everybody in our district was thrilled when Dr. Kim Schrier, Democrat won over Dino Rossi, Republican in a miraculous upset victory in the last election? Remember when I said that Dino Rossi was a piece of shit and I was happy to have somebody in office who was probably still going to be a piece of shit, but not as big a piece of shit as Dino Rossi?
Yeah. Never mind.
Posted on Monday, January 14th, 2019

The big news of this past week here in the Pacific Northwest is the closure (and eventual destruction) of Seattle's Alaskan Way Viaduct, an elevated double-decker highway that runs along the city. Built in pieces over the entire decade of the 1950's, it's long been a controversial structure because it divides Seattle from its waterfront...

Photo by David Simmer II — Viaduct highlighted in pink, click image to embiggen.

Even though it's not solid like a wall, it's a big, clunky, ugly, double-layer structure which casts giant shadows that make it feel like a wall...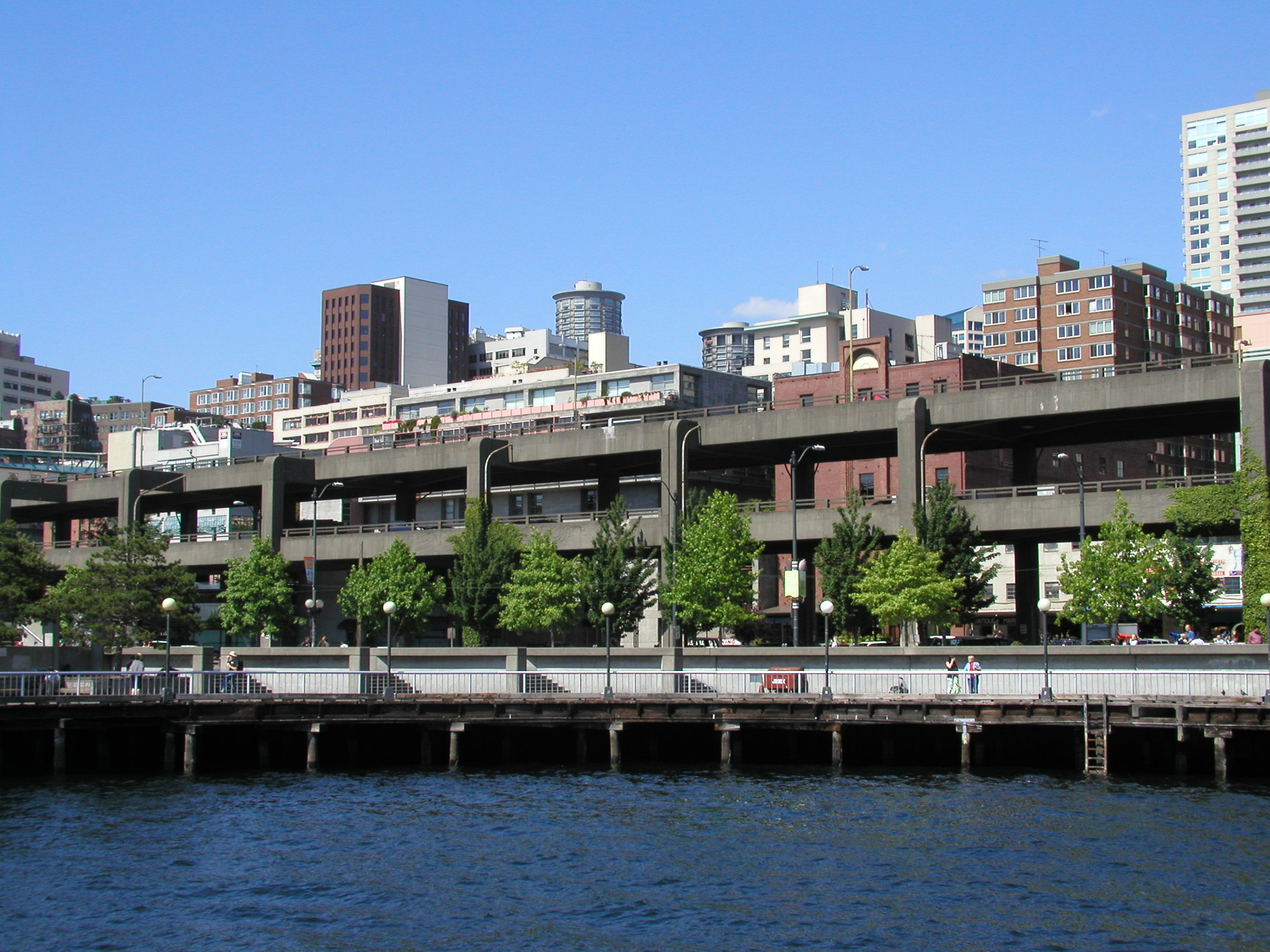 Photo by Waqcku — Courtesy of Wikipedia's Wikimedia Commons.

I've driven the viaduct many, many times when getting from my work in West Seattle to my hotel downtown. It's kinda scary at times because the lanes are a bit narrow and the exits are awkward. That being said, the views of the city and Elliott Bay could be stunning, as shown in this terrific drone video...

There are many reasons that removing the viaduct is a good thing. In addition to getting rid of an eyesore, it also gets rid of a major earthquake hazard. Like all cities along the Pacific Rim, Seattle is in constant danger of a major earthquake which could easily flatten the viaduct and pancake anything underneath.
To replace the viaduct, Seattle built a massive 2-mile long, $3-billion tunnel that runs the length of the city. We're told that it's far safer to be in the tunnel during an earthquake than on the viaduct, but I'm not anxious to find out first-hand if that's true. It is a really cool structure though...

Image Courtesy of WSDOT.

The digging began in mid-2013 using "Big Bertha," the largest tunnel-boring machine in the world at the time which cost $80-million. The construction was fraught with criticism and had its share of problems. The biggest of which was a 2-year delay that happened when Bertha broke down after less than five months of digging.
But now it's all over, the tunnel is finished, and roads are being rerouted over the next three weeks so traffic can finally use it starting February 2nd.
And while the new SR-99 Tunnel is exciting and everything, it's not a perfect solution.
For one thing, the tunnel is two lanes in each direction. The viaduct was three. This will be offset, in part, by a new surface street which runs where the viaduct used to be. But the fact remains that there is one less lane bypassing downtown Seattle, which could be highly problematic given how bad the traffic is.
Another issue is that the tunnel will be an electronic toll road to drive on. The price will vary depending on traffic and such, but it kinda sucks that you'll have to spend minimum $2 a day to get to and from work if you live north of the city and work south of the city (or vice-versa).
Another issue is the loss of an area many of Seattle homeless use as shelter.
Yet another issue? Just look at this hot mess...

Image Courtesy of WSDOT.
I hope Google Maps is ready to navigate this pretzel of a roadway.
The plans for the space once occupied by the viaduct look nice. In addition to the afore-mentioned surface street, there are plans for greenery, bike lanes, a pedestrian walkway, some parks, and other cool stuff which will completely transform Seattle's waterfront...

Image Courtesy of Waterfront Seattle Program.

Overall, I like the plans I've seen very much. Where it falls apart for me is the proposed signage, which is trying way too hard to do way too many things. Signs should be pretty, yes, but their primary function should be to TELL PEOPLE HOW TO GET TO WHERE THEY WANT TO GO. But the "wayfinding markers" that were in the proposal kit are a jumbled mess of ideas that don't do a very good job of it...

Image Courtesy of Waterfront Seattle Program.

I mean, seriously, how in the hell is this ugly mess helpful? Especially from a distance. You'll have to be right on top of it to make use of the thing...

Image Courtesy of Waterfront Seattle Program.

The design also looks dated before they've even been built. I am hopeful that common sense will prevail and somebody will rethink things to create a more clean, simple, easy-to-read signage design which also reflects Seattle culture and its location in the Pacific Northwest.
And so...
I am anxious to see how all the plans pan out. Seattle has the potential for one of the most beautiful waterfronts in the country. But it's been buried under chunks of steel, concrete, pavement, and heavy shadows for far too long.
It will be nice to see all that change.
Posted on Tuesday, January 15th, 2019

And... I had to cancel all of my March travel because there's no way to plan for a US Government shutdown that has no end date. If this thing is still going through February, I'm guessing I'll have to cancel my travel for April. This is extraordinarily bad. Both for the charity I'm trying to work with and the people who rely on that charity to, you know, continue living and stuff.
Not to mention all the people who are going to have a tough time surviving right here at home. If they have government jobs (or are in industries linked to the government) I'd imagine that money for things like rent and utilities and gas and food is going to be in short supply soon. It's really tough to see people posting their worries online only to be met with helpful comments like "YOU SHOULD HAVE SAVED MONEY IN CASE THIS HAPPENED! ARE YOU STUPID? Well, if they're like so many people, they're not stupid. They're just having to live paycheck to paycheck and don't have an opportunity to save. I paid $46 for two bags of groceries the other day. That'll cover me for about a week. If I didn't already have cat food, that total would have been higher. I can't imagine how much it costs to feed a family of four for a month.
What's difficult for me to figure is the non-stop political blame game that's currently going on. DEMOCRATS WERE FOR A WALL BEFORE THEY WERE AGAINST IT! Well, not really. They were for a "Secure Fence Act"... thirteen years ago... which was attached to a lot of concessions. Needless to say, a lot has fucking happened in thirteen years, so it's not the apples-to-apples comparison it seems. DEMOCRATS ARE WEAK ON BORDER SECURITY! THEY WANT WIDE-OPEN BORDERS! Well, not really. Any Democrat I've heard speak on the subject says that border security is a priority for them... they just want to invest money into something that's actually going to work (and not bankrupt the country over a pathetically inadequate budget projection). THIS IS ALL THE DEMOCRATS' FAULT! Well, not really. According to 2013 Donald J. Trump, weak presidential leadership is at fault for government shutdowns. NO, REALLY, THIS IS ALL ON THE DEMOCRATS! Well, not really. There are Republicans opposed to the stupid-ass wall as well. Enough Republicans that President Trump couldn't get it funded before Democrats took the House earlier this month. If Republicans can't convince Republicans when they are in control of everything, it's the Democrats' fault? Really?
What's even more difficult for me to figure is how people are okay with their very lives being nothing more than bargaining chips over a wall that's not even going to fucking work. I may loathe Chuck Schumer and Nancy Pelosi in equal measure, but they've got one thing correct: border security should be debated apart from the livelihood of Americans just trying to get by. But Clownface VonFuckstick doesn't give a shit about people who aren't millionaires, which is all the justification he needs to carry on with his temper tantrum stand-off bullshit. And that's enough for his supporters to taunt, ridicule, and otherwise rip into people wondering how they're going to be able to afford food and shelter if things keep going as they have been.
I'll ponder all that while trying to figure out how I will find space in my calendar to fit the three trips I just canceled. They're going to have to be pushed to Fall where travel dates are already scarce. But since actual lives are at stake, I'll make it work somehow.
Assuming we're not still shut down.
Posted on Sunday, January 20th, 2019

Rejoice and be saved... because an all new Bullet Sunday starts now...

• Stuck In Your Head! Oh man, I cannot wait for February 8th!
And... it's stuck in my head! So good!

• Judas? Two of my favorite YouTubers are John Crist and Trey Kennedy. Every once in a while they collaborate on a video and the result is darn funny. Like their latest: If Bible Characters Had iPhones...
Here's another one that's entirely too funny...
More, please.

• Baroque! There's an artist named Christy Lee Rogers who is creating these stunning underwater photos that look like amazing baroque paintings...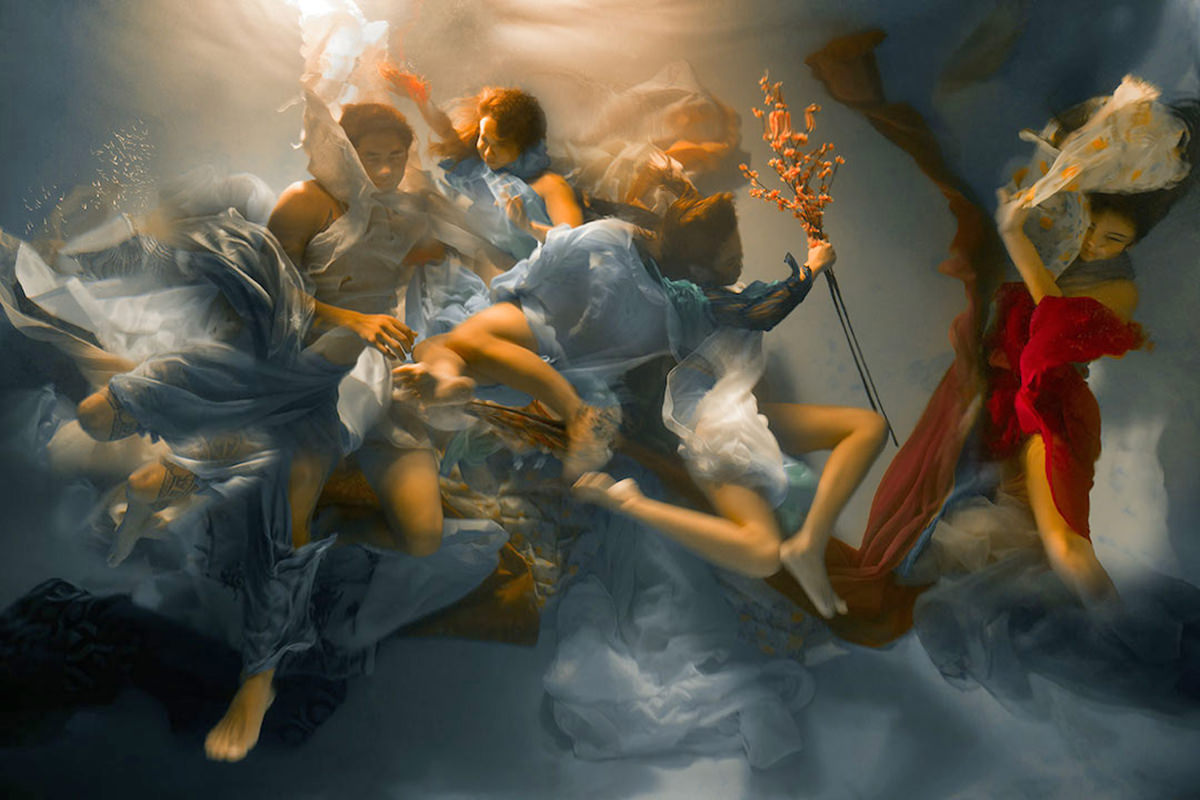 The article over at My Modern Met is a must-see.

• NEWS! Conservatives are outraged a gay couple is on the cover of 'Parents' magazine
"Mothers and fathers are seeing more and more similar examples of children being indoctrinated to perceive same-sex couples as normal, especially in the media," an unsigned blog post on One Million Moms's website says. — Oh dear. My eyes just rolled to the back of my head and are stuck there. I am typing this while blind, so please excuse any spelling mistakes.
If a same-sex couple is what you have for parents... and they love you, care for you, provide for you, and foster your growth into adulthood... THEN YOUR PARENTS ARE FUCKING NORMAL! Likewise, if you have only one parent (for whatever reason) and they are doing their best to provide the same? THAT'S A FUCKING NORMAL FAMILY TOO!
"It could be displayed in waiting rooms of dentist and doctor offices, where children could easily be subjected to the glorification of same-sex parents," the blog post says. — YES, GOD FORBID YOUR CHILDREN SEE A PHOTO OF A HAPPY FAMILY. THEY MIGHT THINK IT'S OKAY TO NOT BULLY THE KID WHO HAS TWO DADS!

• Dads! AND, YES, IT DOES OCCUR IN NATURE. IT IS ACCORDING TO GOD'S PLAN. AND ALL YOUR ENERGY HATING PEOPLE WOULD BE BETTER SPENT NOT BEING ASSHOLES. WHY NOT TRY BEING ACTUAL CHRISTIANS FOR ONCE?
Penguins are the best!

• Jesus Christ. When you lie, like, ALL THE TIME... it gets hard to keep your lies straight...
I mean, holy shit...
You know it's fucking bad when the Saturday Night Live parodies aren't as funny as our actual government...
This is just exhausting. I am physically and mentally checked out.

And... I'm done. DONE!
Tags:
Art
,
Bullet Sunday
,
Dumbassery
,
LEGO
,
News
,
Photography
,
Politics
,
President Trump
Categories:
Bullet Sunday 2019
,
LEGO
,
News – Politics 2019
,
Photography 2019
—
Click To It:
Permalink
—
0 Comments: Click To Add Yours!
Posted on Monday, January 21st, 2019

Happy Martin Luther King Jr. Day, everybody!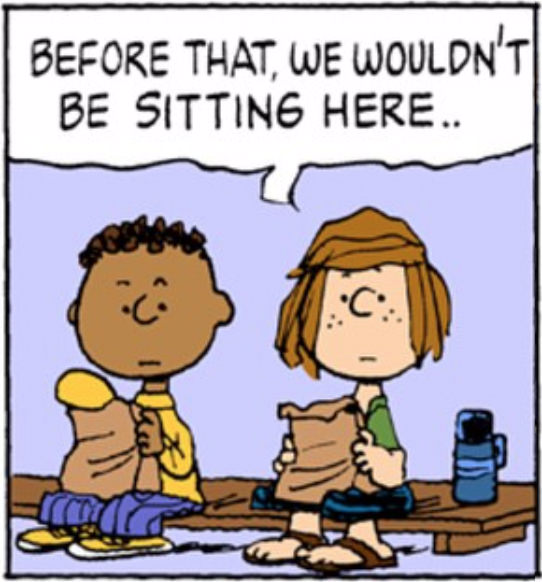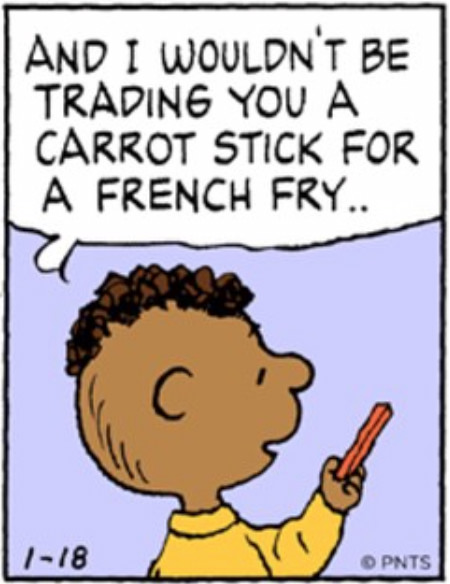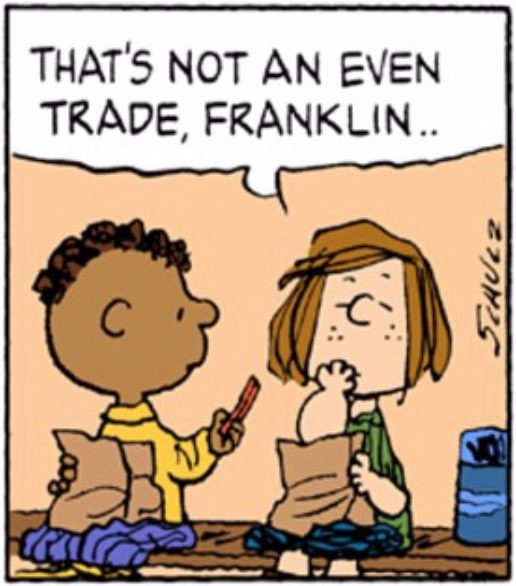 Posted on Sunday, January 27th, 2019

The Trump Shutdown may be only temporarily suspended, but don't let that get you down... because an all new Bullet Sunday starts now...

• Vax! =sigh= I was fully vaccinated as a kid, but it's been recommended that I get the MMR (Measles, Mumps, Rubella) shot again because of a measles outbreak here in the Pacific Northwest. Since it's highly contagious, I never had it as a kid, I regularly climb into a confined metal tube with lots of people, and I only received one shot (not the series that's now recommended)... it's better safe than sorry I suppose. Fun! Thanks, anti-vax parents, for continuing to bring back diseases with gusto that we thought we had dealt with long ago. Polio, anyone?

• Just Die! And... apparently another idiot missionary is rolling the dice. If forced to choose between the death of a tribe of indigenous persons who are not equipped to handle the germs, disease, and overall bullshit that the outside world brings when it intrudes on their lands... or the death of some piece of shit missionary who KNOWS that it's illegal and KNOWS their actions can cause irreparable harm... I'm going to root for the asshole missionary to die. Hopefully in the most brutal way possible as an example to other assholes who might have similar ideas. Except that didn't seem to work the first time, because you just can't fix stupid. In the meanwhile, these Christian groups calling for the tribe to be arrested can go fuck themselves.

• Other Other! When I first heard that SNL alums Chris Kelly and Sarah Schneider had a new series coming to Comedy Central, I was intrigued. Shows that fall out of Saturday Night Live talent are hit or miss, but the ones that hit are usually the most interesting and imaginative stuff to appear on television. And now The Other Two has arrived and it is about the funniest thing I've seen in a while...
Yes, that's Molly Shanon as the mom, and she's as good as you'd expect. And, yes, that's Wanda Sykes in there too (Lord, I wish they would find a starring vehicle for her that's worthy of her talent). It's a raunchy show to be sure, so it's not going to be for everybody... but, if you're intrigued, you can watch the first episode for free over at Comedy Central.

• London! I've wondered about London's airports for a long, long time. At last there are answers...
And... part two...
This guy's entire "Unfinished London" channel is gold.

• Out of Network! Regardless of where you land on the health care debate, this is essential reading. Now more than ever you have to be very careful about what care plan your doctor comes up with for you. It's critical that you know to question everything so as to avoid getting blindsided by outrageous medical costs.

• TransBan! The irony is not lost that President Trump (AKA Cadet Bone Spurs), who dodged the draft with a fake ailment, is in charge of deciding who gets to serve their country now (yes, it was fake... the daughter of the physician who signed off on his foot problem came forward). His desire to strongly curtail (or outright ban) transgender persons from serving was recently upheld by The Supreme Court. To those who understand that a strong military requires talents from all sorts of people, this makes no sense. So what is the president thinking? Not surprisingly, there's a series of tweets to explain it...
"Our military must be focused on decisive and overwhelming ... victory and cannot be burdened with the tremendous medical costs and disruption that transgender in the military would entail."
— President Donald Trump
Huh. Looks like our Commander in Chief doesn't know how the fuck our modern military works. But what does he understand? Let's hear what an actual fucking soldier has to say...
"When I was bleeding to death in my Black Hawk helicopter on that dusty field in Iraq, I didn't care if the American troops risking their lives to help save me were gay, straight, transgender, black, white, male or female. All that mattered was they didn't leave me behind."
— Senator Tammy Duckworth
Oh, and forgive me for completely discounting his fucking bullshit about the "medical costs" being a disruption to our military. It's not like he gives a shit about the millions of taxpayer dollars our military spends shuttling his fat ass to golf courses around the world.

Have a pleasant week, everybody!
Tags:
Bullet Sunday
,
Dumbassery
,
Dumbasses
,
Dumbfuckery
,
Health Care
,
LGBTQ
,
News
,
Politics
,
Public Transportation
,
Television
Categories:
Bullet Sunday 2019
,
News – Politics 2019
,
Television 2019
—
Click To It:
Permalink
—
2 Comments: Click To Add Yours!
Posted on Friday, February 8th, 2019

I don't even know where to start.