Posted on Wednesday, January 4th, 2017

Every ten years or so, discussion starts up on dividing Washington into two states. It never really goes anywhere... mostly because it can't go anywhere... but we'll get to that in a minute.
But first, here we go again...
Early last December, dumbass politicians from Spokane (the biggest city in Eastern Washington) announced they wanted to split Washington in half and officially create a new state called "Liberty." The argument being that we here in the East are tired of godless liberal politicians in Seattle telling the people of Redneckistan how to live their lives, and we need to go our own way.
The statement is not completely unfounded, but it is stupid.
Eastern Washington has about twice the land but one third the population of Western Washington. This means that State government doesn't give a shit about Redneckistan, because the people who get them elected are west of the Cascades. It doesn't take a genius to guess who politicians are going to spend their time, effort, and money keeping happy. This creates eternal conflict between East and West which, four years ago, I summarized in a cartoon that went like this...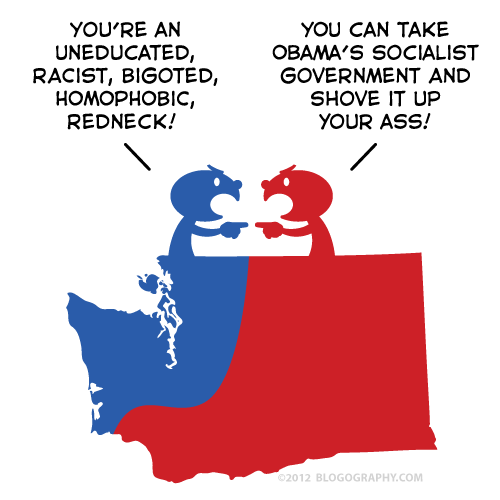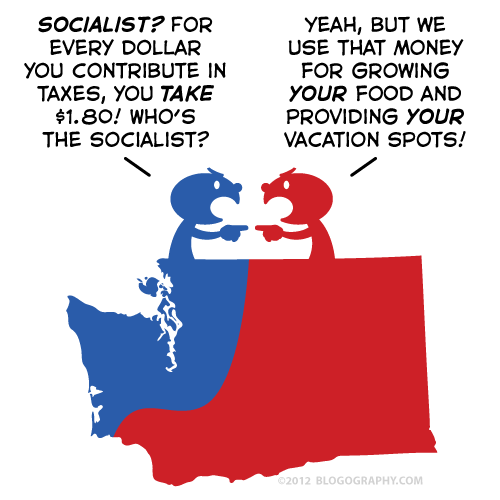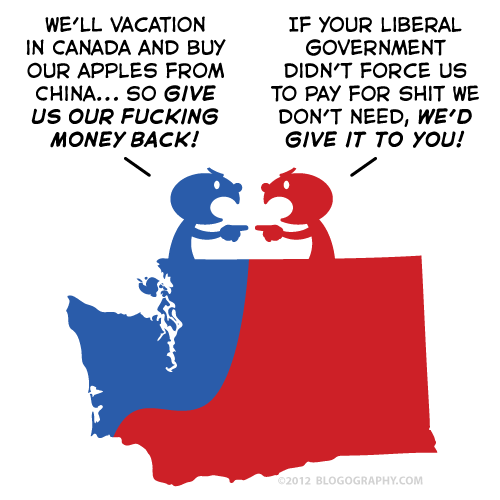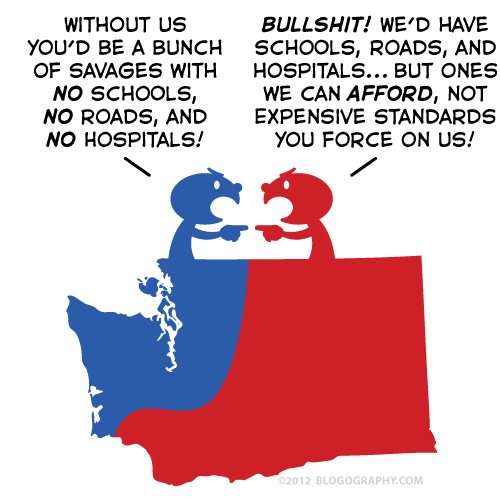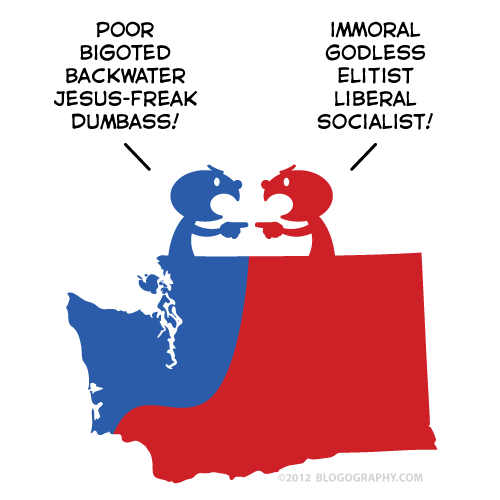 That's pretty much my home state in a nutshell.
The problem is that Eastern Washington can't just up and decide to split off from the state. First we'd need a majority of Washingtonians to support it. Then we'd need an act of Congress to actually do the deed. And while I'm sure there are plenty of people in Western Washington that would just love to tell Redneckistan to fuck off and don't let the door hit your ass as you leave... I can't imagine that a majority of people on either side of the state would want the split. Nor can I imagine Congress supporting such a thing.
Hence the "stupid" part of the equation.
Which is where dumbass politicians keep wasting everybody's time and money with idiotic bullshit like this. And, in what seems to be a growing trend, there are actually people here in Redneckistan totally buying into it even though a split would be against their own self-interest.
A moot point given that it ain't gonna happen, but frustrating just the same.
Fortunately, Washingtonians always have something they can come together and rally behind...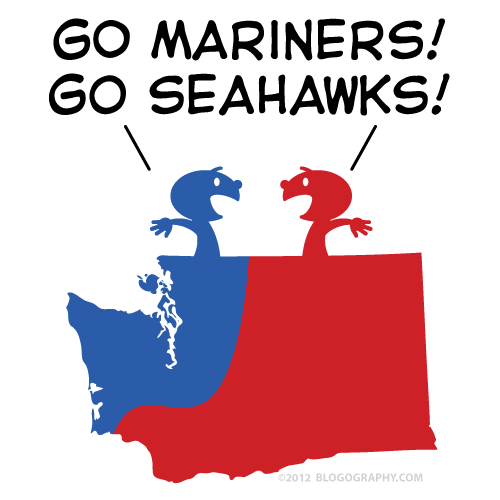 Yes. Go sports teams, go.
Posted on Thursday, January 26th, 2017

Ain't nothin' going on but the cats.

Posted on Friday, January 27th, 2017

Ain't nothin' going on but the cats.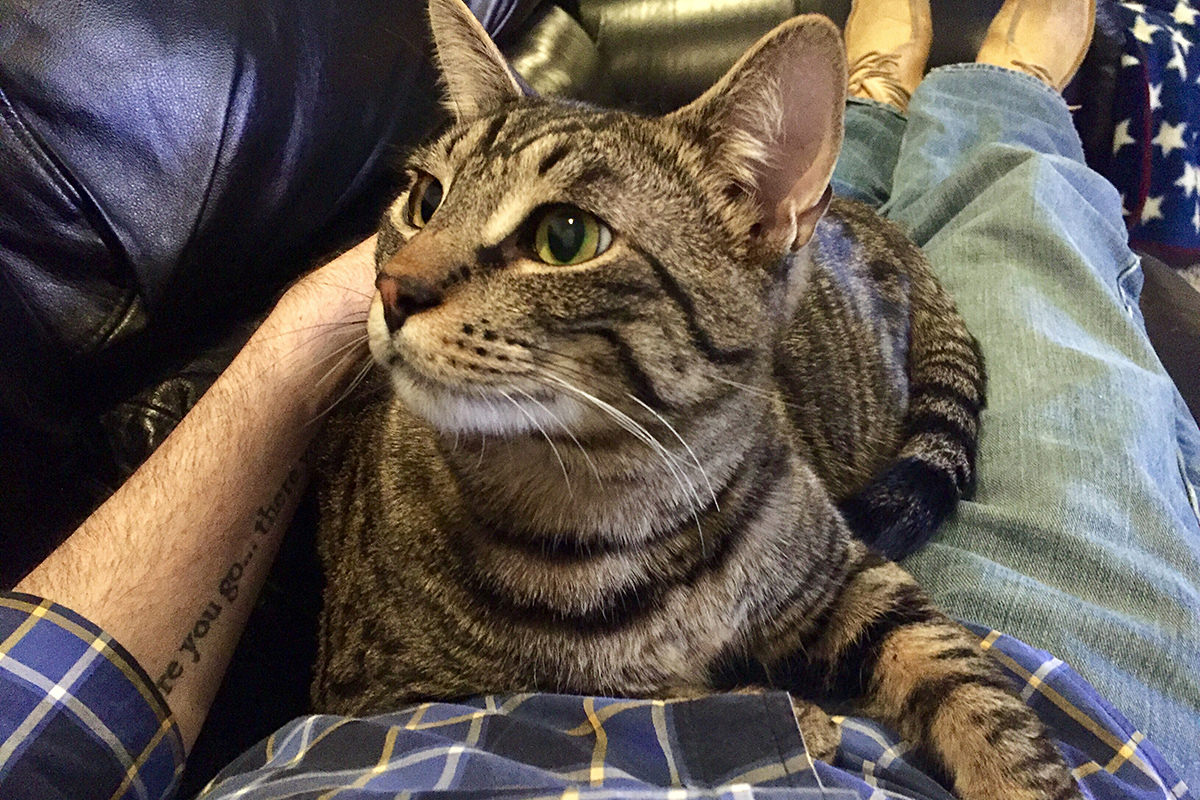 Posted on Friday, March 24th, 2017

You say it's your birthday?
It's my birthday too!
Ordinarily I'd be celebrating another having survived another year above ground, but things have been going sideways since I got back from Vegas, so now I'm starting to wonder if I'd be better off six feet under.
Oh well.
I'll be there soon enough.
In the meanwhile? Vanilla bean ice cream.
Posted on Friday, November 10th, 2017

It is tempting... so very tempting... to say that
Thor: Ragnarok
is my favorite film to come out of Marvel Studios. Except... how can it be? Surely my favorite film is the first
Avengers
movie. Isn't it? I mean, that was the prize. That's what everything had been leading to. Finally, at long last, we had a super-hero team movie that actually worked. That was actually
good
. And yet... holy crap was
Ragnarok
amazing. Hilariously funny, but not so farcical that the action beats and serious bits fell flat. Game-changing, but still completely faithful to the source material. Different in feeling and tone from the Marvel we're accustomed to, but still familiar and wholly entertaining.
Thor: Ragnarok
is the complete package.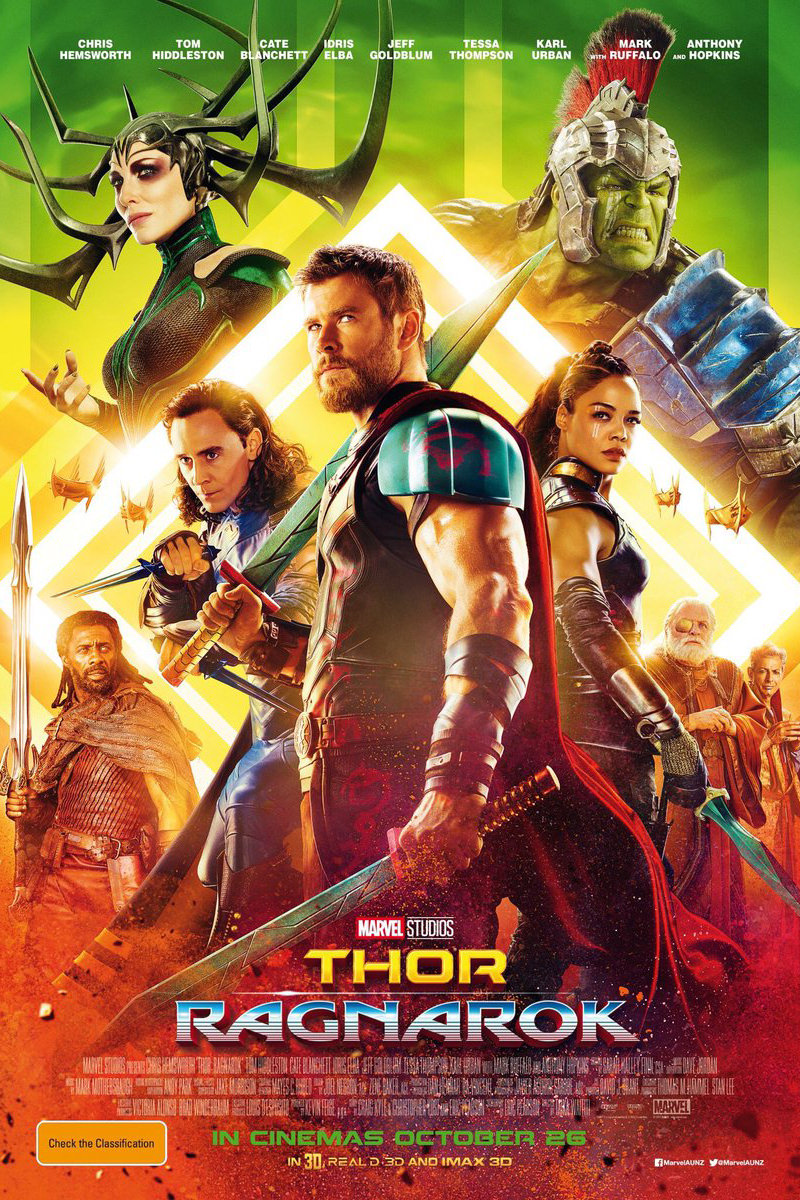 There are precious few things about this movie I don't love. A short list, just to name a few things off the top of my head, that I love most...
Chris Hemsworth's considerable comedic talents on full blast.
Cate Blanchett as Marvel's best (and most deliciously evil) movie villain yet.
Jeff Goldblum being the most Jeff Goldblum we've ever seen... or will likely ever see again.
Loki. Just Loki being Loki.
Every second Valkyrie is on the screen.
A smart... so very smart... evolution of The Hulk.
Idris Elba. Finally being given something worthwhile to do as Heimdall.
Kirby-inspired amazing visuals.
Mind-bogglingly awesome special effects.
Just a really good, funny, highly entertaining story.
I have no idea what the coming
Avengers: Infinity War
means for Marvel's original character base. Iron Man? Captain America? Thor? will any of them even survive it? If Thor does, they could do a lot worse than to invite back
Ragnarok
director Taika Waititi (who says he'd love to do another one). Time to update my "Y2K Super-Hero Comic Book Renaissance" scorecard...
Ant-Man
... A
The Avengers
...
A+
Avengers: Age of Ultron
...
A
Batman Begins
... A
Batman Dark Knight
... A+
Batman Dark Knight Rises
... A
Batman vs. Superman: Dawn of Justice
... D
Big Hero Six
... A+
Blade
... B
Blade 2
... B
Blade Trinity
... B-
Captain America
...
A+
Captain America: The Winter Soldier
... A+
Captain America: Civil War
...
A++
Catwoman
... F
Daredevil
... B-
Daredevil (Director's Cut)
... B+
Deadpool
... A
Doctor Strange
...
A
Electra Woman and Dyna Girl
...
B-
Elektra
... D
Fantastic Four (2005)
... C
Fantastic Four: Rise of the Silver Surfer
... D
Fantastic Four (2015)
... D+
Guardians of the Galaxy
...
A+
Guardians of the Galaxy: Vol. 2
...
A
Ghost Rider
... C
Ghost Rider: Spirit of Vengeance
... D
Green Hornet
... D
Green Lantern
...
C+
Hellboy
... A
Hellboy 2: Golden Army
... A
Hulk
... C-
Incredible Hulk
... B
The Incredibles
...
A+
Iron Man
... A+
Iron Man 2
... A-
Iron Man 3
...
A+
Jonah Hex
... F
Kick-Ass
...
B+
Kick-Ass 2
... B-
Man of Steel
...
F-
Punisher
... C+
Punisher War Zone
... C
Scott Pilgrim vs. The World
...
C
Spider-Man
... B+
Spider-Man 2
...
A
Spider-Man 3
... D-
Amazing Spider-Man
... B
Amazing Spider-Man 2
... B-
Spider-Man: Homecoming
... A+
Suicide Squad
...
D
Superman Returns
... C+
Thor
...
B+
Thor: The Dark World
... B
Thor: Ragnarok
... A++
Watchmen
... B
The Wolverine
... B
Wonder Woman
... A
X-Men
... C
X-Men 2: United
...
D
X-Men 3: Last Stand
... F-
X-Men Origins: Wolverine
... D
X-Men: First Class
...
B
X-Men: Days of Future Past
...
B-
X-Men: Apocalypse
...
D+
Posted on Tuesday, January 9th, 2018

I've been telling y'all that I'm a stable genius for years.
If I become president on my first try, do you think people will start believing me?
Since it's never too early for a politician to start sucking lobbyist dick for campaign money, let's get this party started, shall we?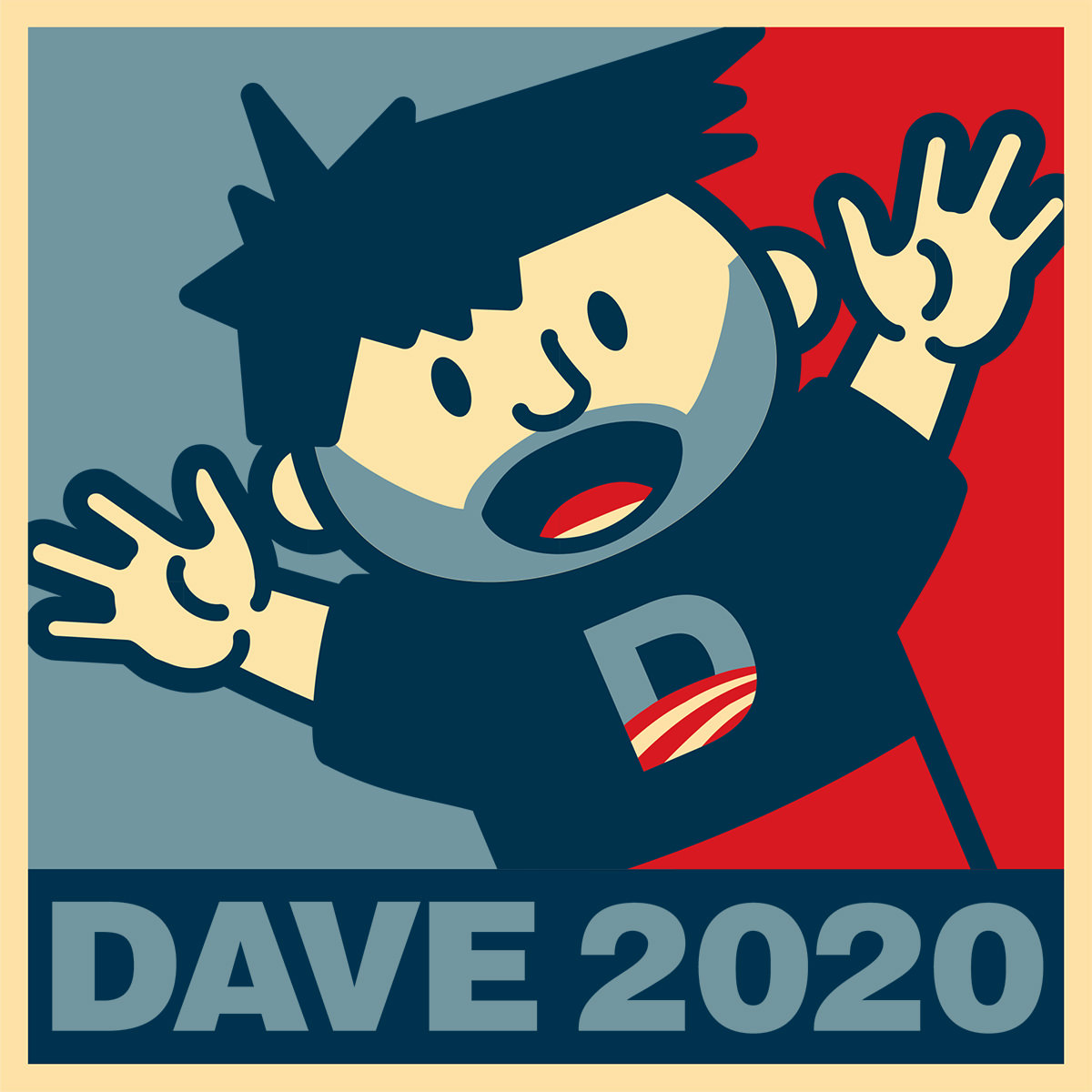 While donations to my "campaign" are not tax deductible now, they are a promise that, if elected, I will let you become a giant corporation and not have to pay taxes.
And don't worry what that will do to our economy, I'm totes going to make Mexico pay for it.
Posted on Wednesday, May 16th, 2018

When I woke up this morning there was an email from the charity I volunteer with and it was not filled with good news. It wasn't even filled with bad news. It was filled with disastrous news. Which meant I had a mad scramble of emails, phone calls, and texts ahead of me trying to get everything sorted. Which is fine, I suppose... that's the job... but it weighs on your spirit when you know that Real People will be worse off if you can't pull things together.
But pull things together I did.
This time.
Which was great. Except while I was doing my best to fix things for a lot of people needing help, I missed a text from one person needing help. I didn't notice it until hours later which, believe it or not, weighs even heavier on your spirit.
Fortunately somebody else who didn't miss their text was able to step up and help out... but still.
I'm not saying that I'd jump in line to be cloned if that technology were ever perfected, but I'd sure think hard about it. Problem is, I'd undoubtedly just end up taking on twice the work I have now so I would end up missing twice as many texts.
Technology can't solve everything.
But I live in a house where I can talk to a device and tell it to turn my lights on and off for me, so it certainly seems like it should be able to.
Posted on Saturday, November 24th, 2018

This morning I woke up at my usual 5:30am. About ten minutes later I heard the = whirrrr crunch = of a car sliding on frosty roads and running into something. This happens a lot in early mornings this time of year.* It's slick enough to cause a problem if you're going too fast... but not so slick that they are sanding the roads because the frost melts as soon as the sun comes up.
The commotion got the attention of my cats, who decided to go bat-shit insane. They would haul ass from my bedroom window down to the catio and back again trying to see what was going on. Alas, nothing was visible, so there was nothing to see and the cats went back to staring at me in the hopes I'd serve breakfast early.
Today was the day I got the holiday lights from the HOA to hang them around the building. I don't celebrate Christmas, but they sure look pretty hanging outside my window...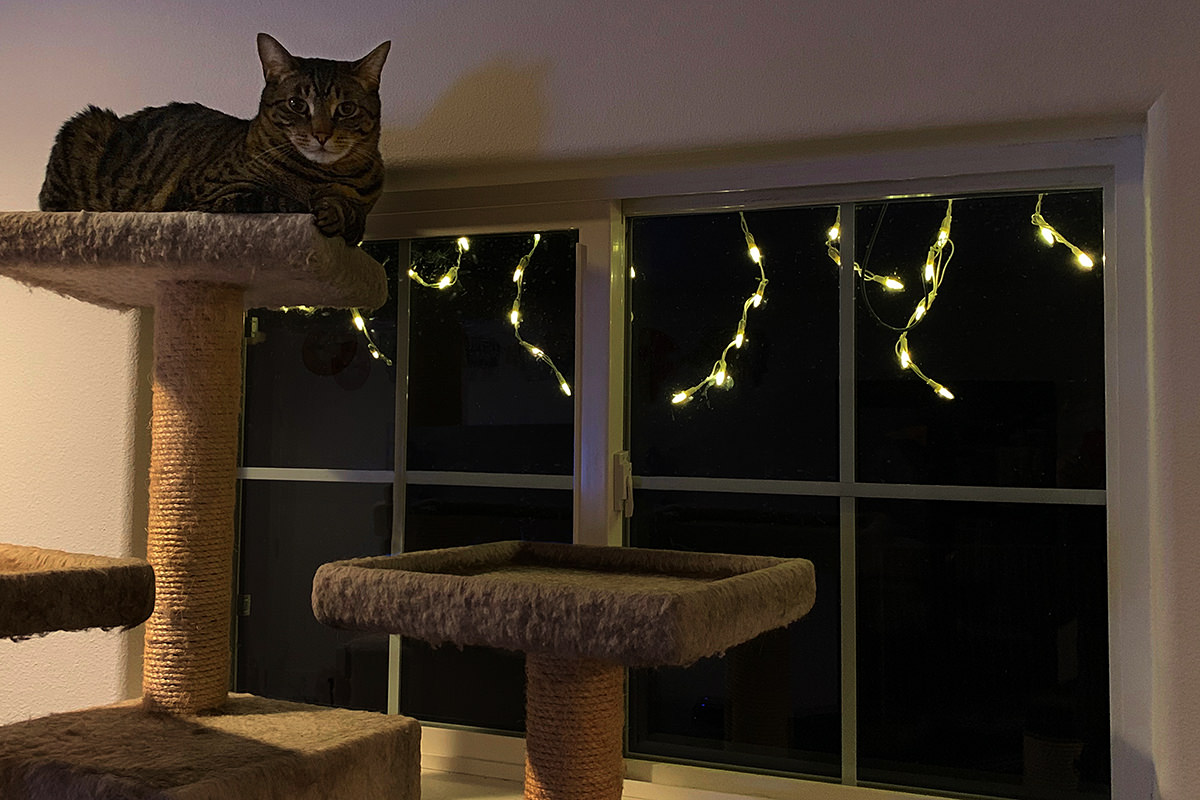 Jenny is not interested in the lights much, but she did hang with me for a while and watch cat videos...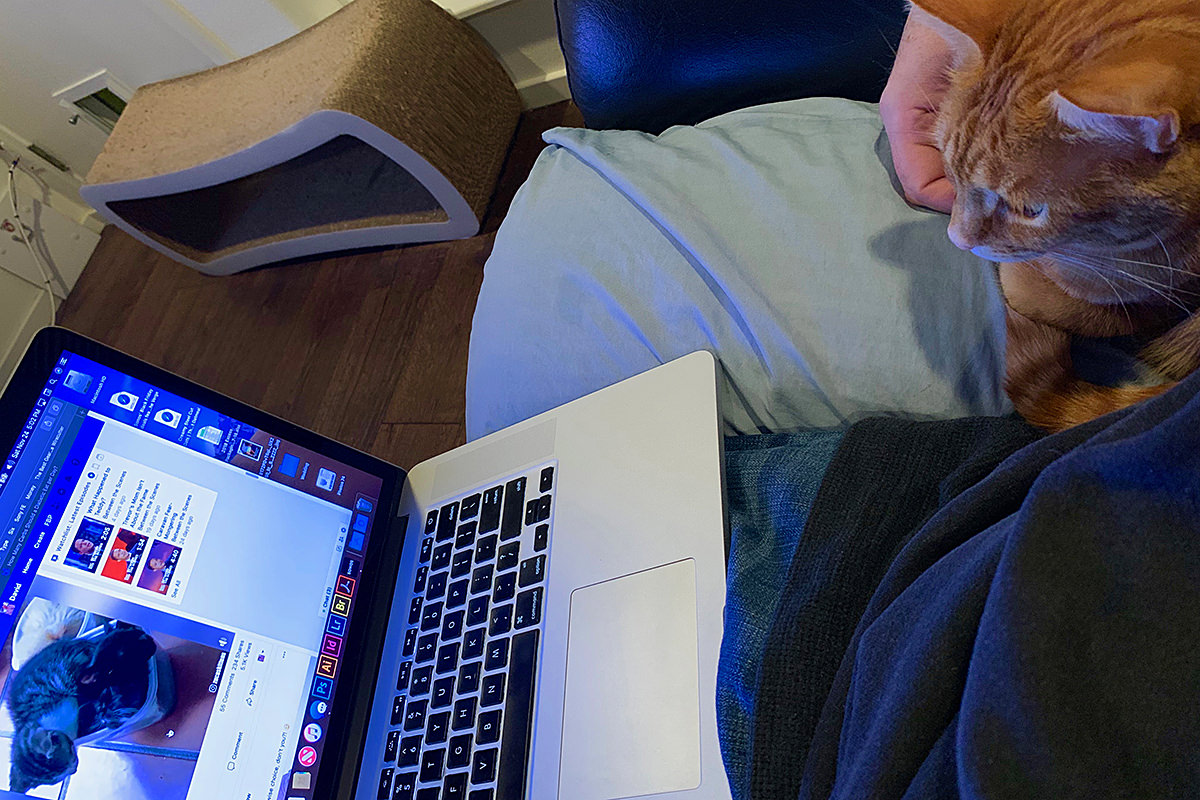 And now I guess I wait for snow.

---
*The most popular place to crash in town is a 90° bend in the road that's behind my house across the field. People are going too damn fast, can't make the turn, then plow into a rock wall. Sometimes they can back out of it and continue on their way. Sometimes a tow truck has to be called.
Posted on Monday, November 26th, 2018

I was upset with myself for going into credit card debt to buy the Sonos SUB (subwoofer) to complete my Dolby 5.1 setup... but couldn't pass up the $100 Black Friday savings. The thing is SEVEN HUNDRED DOLLARS and knocking a Benjamin off the price was just too good to be true. Even if it means that I've spent my tax refund before I've even seen it.
Now that I have it installed though? Amazing. Absolutely amazing. No regrets. Totally worth the three months' worth of groceries this thing cost me.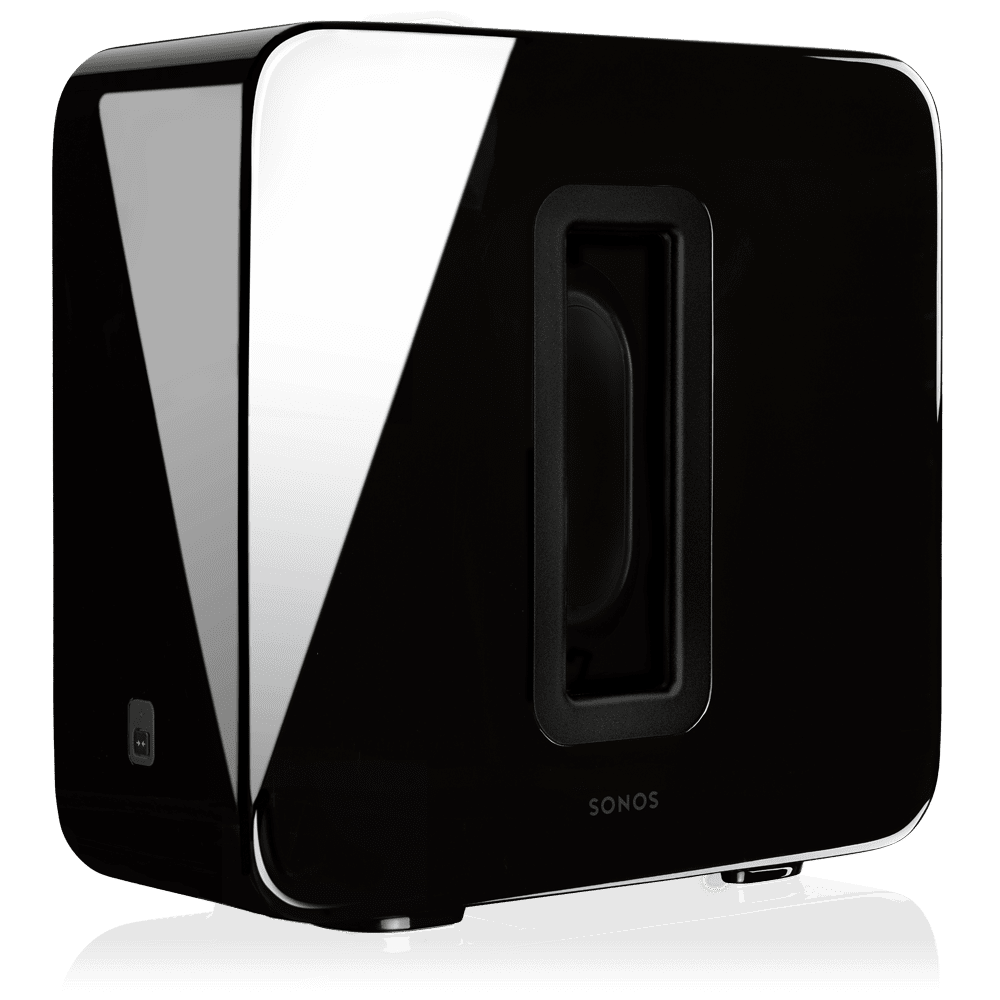 I knew that adding a subwoofer would give me better bass. I had one with my old audio system, so I knew what to expect. What I didn't expect is that Sonos would take the bass load off my front and rear channels so they can focus on producing bright, crisp midtones. Movie dialogue is phenomenal. My music is more alive. The room sounds bigger, fuller, and sound fills the space better. Acoustics with the SUB enabled are drastically improved.
As expected from Sonos, the build quality is excellent. The SUB weighs 36 pounds so you know the thing is capable of pushing serious air volume. The face-to-face drivers cancel cabinet vibration, which means it can be placed upright or lay flat. Sonos had mentioned you could put it under your couch if you wanted, so I attached the felt pads to a face, placed it on its side, then shoved it underneath mine (where the cats can't get to it). This has the side benefit of adding a nice punch under your butt when the bass is firing!
Setup is dead simple. You just open the Sonos app, tell it you want to add a SUB speaker, press a button on the unit, and everything happens automatically. You can then balance the sound by sitting where you'll be listening from and having the phone app "listen" to the room acoustics. Then you can use Sonos Trueplay tuning to walk around the room while the app "listens" to the space and adjusts to best fill it. The app makes the entire process fairly painless.
The first thing I did once I was all set up was to play Postiljonen's Plastic Panorama which is a beautiful piece of music that has soft, haunting vocals that can be overwhelmed by the punchy bass-line on a bad stereo. My Sonos system with the SUB added played the track beautifully. I've never heard the song sound so good...
Halsey's Without Me is particularly good with the SUB in play...
I then proceeded to play a wide variety of different music from every style and genre I could think of. Sonos took everything I threw at it and performed flawlessly. I then ran some movies with excellent sound design through the Sonos Dolby 5.1 separation and was consistently thrilled by what I was hearing (Blade Runner 2049 is incredible). I thought my stereo system sounded good before... and it did... but now it's next level. I turn the SUB off and on while listening and the difference is not subtle. This is one piece of equipment that will not be returned to the manufacturer because I don't want to live without it! I spend a huge chunk of my time listening to music and watching television or movies. It deserves to be the best experience it can be in my life. Even if I had to go into debt to do it.
I was worried about the cats adjusting to the increased bass, but they have completely ignored it. Don't ask me how they can sleep while music is playing, but they've never had a problem. There are quiet places they can retreat to but they don't. With that in mind, I try not to get too loud so as not to damage their sensitive ears.
So... to sum up...
If you've got a Sonos audio setup... especially if you've got a PLAYBAR with rear speakers for your home theater... the SUB is a fantastic addition. Perhaps even a necessary addition if you spend a lot of time watching movies at home like I do. Without it, you're kinda missing out.
The problem, of course, is the price tag. $700 is insanity. The $600 I paid on sale was still absurd. This is a $500 piece of audio equipment, tops. And yet... it sounds like a million bucks, so go figure.