Posted on Sunday, January 5th, 2020

We may be on the verge of World War III as a reckless, clueless president is intent on starting a war to distract from his impeachment, but all is not lost because an all new Bullet Sunday starts... now...

• Oh Deer. So there I was falling asleep last night when the security system alarm goes off on my phone telling me that there was a person on the side of my house and in my back yard. I thought it might be a cat trying to get into the catio again, but Jake and Jenny were in bed with me. Nope... definitely not a cat... it was A FAMILY OF DEER! A couple others came along after this video...
Apparently with the warmer weather they are looking for something to eat, because they spent some time in my shrubs before moving on...
I feel horrible that somebody may harm them as they try to survive by heading into suburbia.

• RIP Syd Mead. It's unbelievable how so much of how we envision the future was defined by one guy... Syd Mead. He has created a tremendous volume of incredible work, and I was saddened to hear of his passing.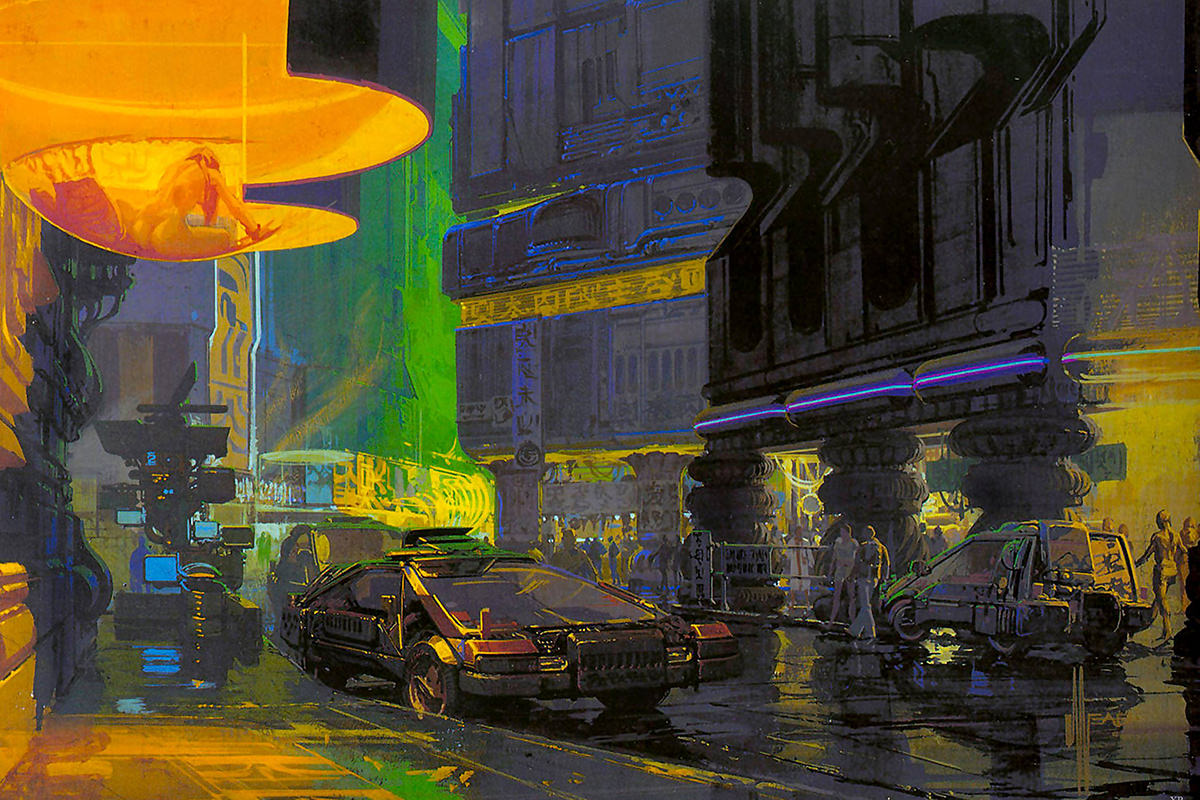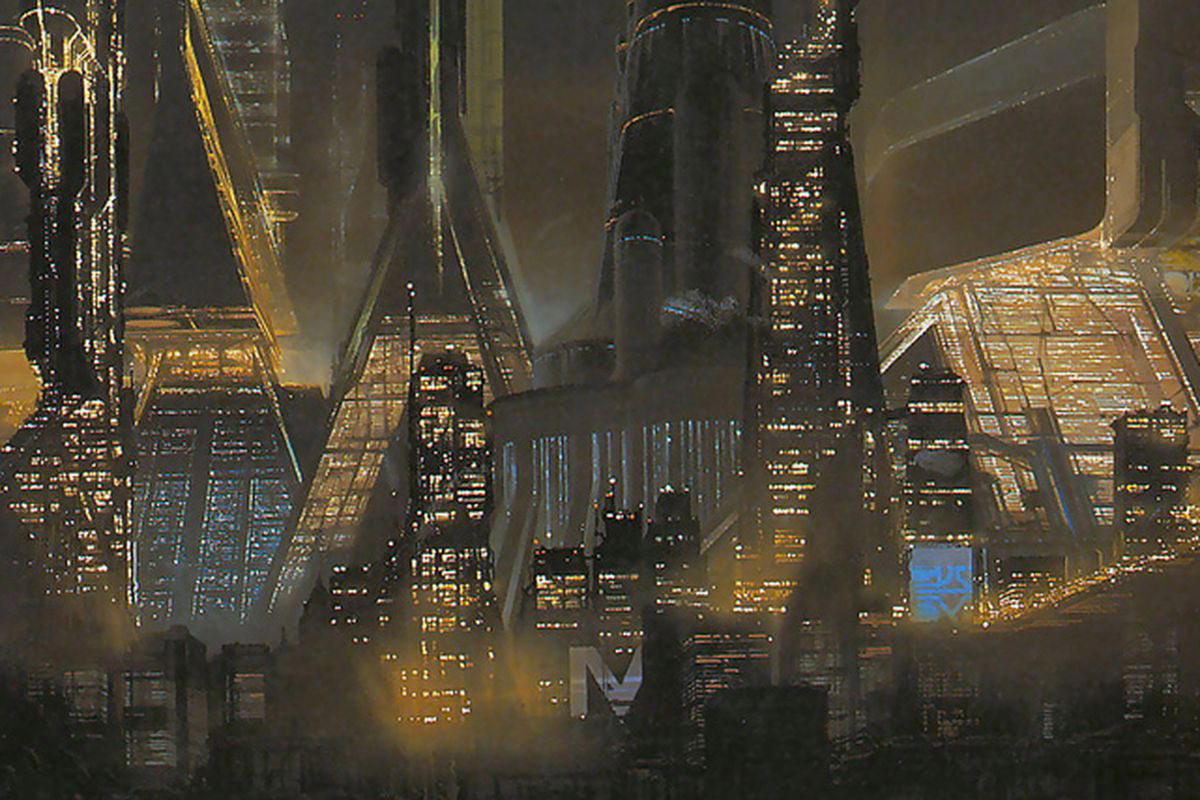 2010, him. Aliens, him. Blade Runner, him. Blade Runner 2049, him. Star Trek the Motion Picture, him. Tron, him. You will be missed, sir.

• Poop. I loathe coffee. I have never liked it despite my proximity to Coffee Central (AKA Seattle). On those occasions where it's the only thing to drink, I will try it (again) and want to barf (again) so I've just stopped trying. Finally, finally I've found a video which encapsulates how I feel about the entire situation...
Smart kitty.

• Persevere. And speaking of cats... for all the challenges you meet in 2020... take courage from this cat who perseveres over whatever life throws at them!
Way to go, buddy!

• Squishy. HOLD UP A MINUTE... how many butternut squashes were y'all going to let me buy, peel, and cube before telling me that they make LUXURY BUTTERNUT SQUASH that comes pre-peeled, pre-cubed, and frozen for my convenience?
Y'all are on my list now. — I think I was dangerously close to breaking down crying in the supermarket when I saw it in the freezer case. This changes so much!

• Fly Someone. And lastly, I missed this adorable Christmas commercial from Heathrow Airport. Well worth your time to watch...
What a nice way to end Bullet Sunday! Have a good one, everybody.

Stay safe and be kind, everybody...
Posted on Tuesday, January 14th, 2020

Yesterday I ran to the grocery store to throw some money away on food. It never ceases to amaze me the cost of food nowadays. Every time I go shopping it seems like the prices have gone up. Ten items... $45, please.
One of the items I purchased was a bottle of spicy brown mustard.
To eat it.
Which, if you have known me for any length of time, is a surprising turn of events given that I spent the majority of my life hating mustard. Sure I've always got a bottle of that yellow stuff in my refrigerator for friends who come over for barbecue, but the only time I use it is as an ingredient for potato salad.
But then last month I had a Market Fresh Sandwich at Arby's and everything changed.
Let me back up a second there.
I don't usually buy Market Fresh Sandwiches at Arby's because I don't like having to pay for something I'm not eating. They don't have a cheese sandwich at Arby's, so I have to order the Roast Turkey & Swiss Market Fresh Sandwich and have them hold the turkey... AND DEFINITELY HOLD THE MUSTARD.
Except last month when I ordered I forgot to tell them to hold the mustard because it had been four or five months since I last had one.
The sandwich was incredible.
And it took me a minute to realize that the reason it was incredible was because there was mustard on it. I was dying to know what kind of mustard it was, so I went up to the counter and asked for an extra packet. But I didn't put it on my sandwich. I took it home so I could add it to my shopping list.
And so here we are.
Except the store didn't have spicy brown honey mustard like they use at Arby's so I had to buy regular spicy brown mustard and mix a touch of honey in.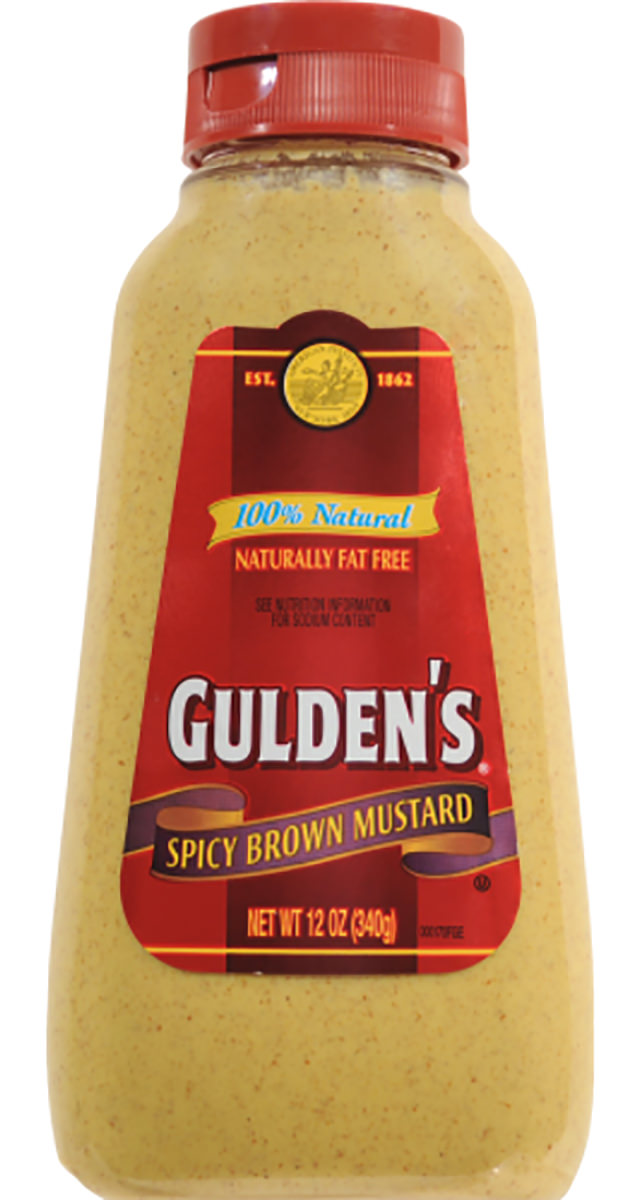 Tonight for dinner I had a Swiss cheese sandwich with lettuce, tomato, mayo, onion, and the spicy brown mustard with honey. It was delicious, as I knew it would be. And now I am wondering what other things in life I need to try that I decided I don't like because they might be something that I actually like. Well, except cauliflower and broccoli. I know that shit hasn't gotten any better since childhood.
Posted on Wednesday, January 15th, 2020

The plan was to meet a friend for dinner in nearby big city 20 minutes away. But it was pretty dark at 4:30 and snowing like crazy so I called to cancel. Turns out my friend had forgotten all about meeting up, so it was no harm no foul. Instead my dinner consisted of veggie hot dogs. Which was lame, but better than the bag of potato chips I had for lunch.
Though it's tough to feel too sorry for myself after I saw this video this morning...
Animals around the globe are having such a tough time of it... and people are not doing enough to help. Indeed, it seems so many of the problems animals face are due to humans in the first place. This kind of shortsightedness is incredibly depressing, and I can't help but wonder how close we are to catastrophic failure of our ecosystem.
Then we humans will be the ones having a very tough time of it.
And it will be fully deserved.
Posted on Friday, January 17th, 2020

Happy birthday to one of my favorite people on earth: BETTY WHITE! 98 years young! I've been a fan long before The Golden Girls... mostly thanks to appearances on The Tonight Show and reruns of The Mary Tyler Moore Show.
Anyway...
Today I finally finished a project I've been working on all year long (ha!), so I decided to leave a couple hours early so I could bake bread and do some cooking.
Namely, trying to figure out the perfect egg bite recipe.
There are dozens of recipes on the internet, possibly even hundreds. I've gone through a lot of them and have cooked many of them. Eventually I started experimenting on my own, combining recipes and adding my own ingredients.
Some things I've learned...
Green onions, purple onions, sweet onions, any kind of onions make the entire egg bite taste like onions. If that's your thing, go right ahead. I avoid avoid avoid.
Cottage cheese makes them more fall-apart, so I avoid it.
Most cheeses are too mild to have much impact. I eventually solved this by using SHARP Cheddar Cheese and spicy Queso Blanco (Totino's brand, which sucks for chips, works really well).
Bland egg bites are yuck, and most of my experimenting was trying to find a way to spice them up while still getting a good balance of flavor. Again, Queso Blanco was my solution.
Many of the recipes I found call for Greek yogurt (anywhere from two tablespoons to a quarter-cup). I didn't find it made a lot of difference, especially after I started going down the Queso Blanco route.
Which brings us to...
Dave's Spicy Egg Bites.
Start by dumping all this in a blender...
3 Large Eggs (or 4 Egg Whites)
1/4 cup Queso Blanco (plus 1-2 Tbs. extra, if you like added spice)
1/2 cup Sharp Cheddar Cheese
1 Tbs. Sour Cream
1/4 tsp. Ground Black Pepper
1 Tbs. Crumbled Feta Cheese (optional)
1/8 tsp. Tabasco (optional)
Blend on medium speed until well-mixed. Then add...
1/4 cup Red Peppers, diced into small pieces then heated in a microwave-safe bowl until they just start to brown. I cook for 1-1/2 minutes, stir, then cook for another 1-1/2 minutes. Your microwave may vary. Don't let them burn!
If you want ham or bacon in them, dump in a 1/4 to 1/2 cup of whatever. Be forewarned that a lot of extra stuff will cause the egg bites to fall apart easier.
Pulse-blend on slow just until mixed, don't pulverize the peppers!
Spray silicone egg cups with cooking spray (I know they say you don't have to, but they always stick if I don't). Evenly divide egg mixture amongst cups. Place a cup of water into the bottom of your instant pot then lower the silicone bite tray into the pot with the wire steam rack. Most recipes say to put a circle of foil on top of the egg tray so condensation doesn't drop onto the eggs. I don't bother.
I have an 8-quart Instant Pot. I have no idea if this makes a difference if you have the 6-quart, but I often have to increase cooking times from recipes I find. There are two ways I've tried to cook these things. There doesn't seem to be a big difference. I prefer to steam because they seem softer, but I am including the pressure-cook version which also works...
STEAM: Cook on STEAM-HIGH for 15 minutes. Quick-release. Cool/deflate for 5 minutes, then gently pop or scoop out of the cups.
PRESSURE COOK: Cook on PRESSURE-LOW for 10 minutes. Natural-release for 5 minutes, then quick-release. Cool/deflate for 5 minutes, then gently pop or scoop out of the cups.
If you don't eat all of them, you can put them back in the silicone egg cups and use the provided plastic lid to store them in the refrigerator for a few days. I just pop them on a microwave-safe plate, cut in half, then cook for 30 seconds to warm them.
If you're not going keto you can chop them up and eat them on toast, which is my most favorite way to eat them. Also delicious? Chop up, mix with crispy hash brown potatoes and more cheese, put in a steamed flour tortilla with salsa.
These are pretty good stuff, if I do say so myself, and it's the Queso Blanco which ended up being the key. I didn't find it on any recipe I dug up, which is strange. Adding it seems obvious, it was the other factors that took a lot of time to figure out (I wasted many a batch with different onions and cottage cheese until I got rid of them completely).
I'll keep experimenting and post any changes if I find out they work better.