Posted on Monday, January 7th, 2019

I can pinpoint when my love affair with bread began... Elementary School. The cafeteria had these amazing rolls that defy description. But I'll try for you. They were dense without being heavy. They were drenched in butter for fantastic flavor. They were everything I love about bread. You used to be able to buy extras for a quarter. I bought a ridiculous amount of them. I even took them home for my mom because they were just that good.
Then I graduated to Middle School and that was the end of it. I never had them again, though I would often think back to those heady days of breaded bliss.
I'd eat a lot more bread over the years, of course, but none of it quite compared.
Then one day at a family holiday dinner, my sister-friend's mother-in-law brought homemade garlic bread. And there is was... the bread I had been missing for decades was on my plate.
Naturally I was immediately obsessed. Turns out it's a sourdough hybrid that uses both sourdough starter and yeast to rise. This means you can get good flour density without being heavy like a brick. And it wasn't sour despite having sourdough in it. I ended up taking a jar of sourdough starter home with me so I could make my own. For years I rarely bought bread, I made my own.
Then tragedy struck.
When I moved to my new place, I accidentally left my starter out in my car for a week. I thought it would be fine since it was winter, but when I finally remembered it, the poor thing was in pretty bad shape. I could never get it to rebound, and eventually it developed a reddish-pinkish hue and had to be thrown out.
My life was in turmoil back then, so it was easier to just buy bread, and I forgot about making it.
But then it was served at Christmas dinner last month and I fell in love all over again. I was given another jar of starter and have been making my own bread again ever since...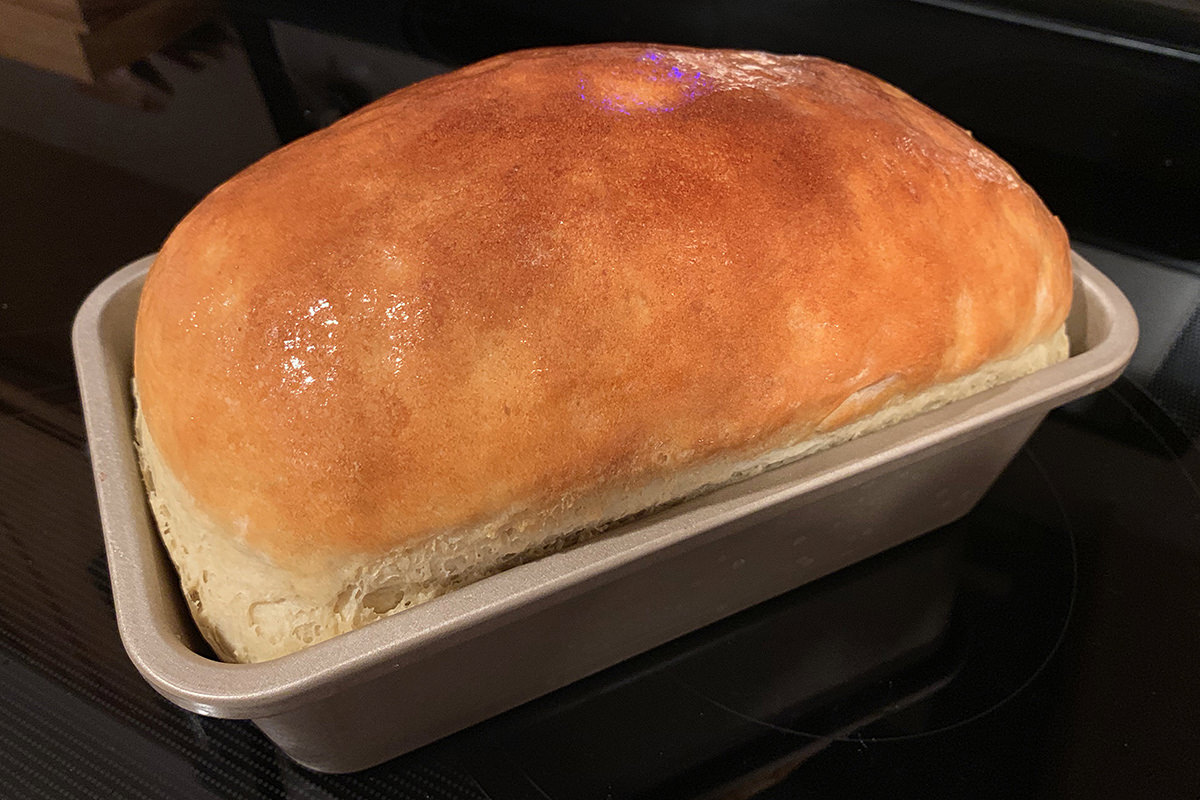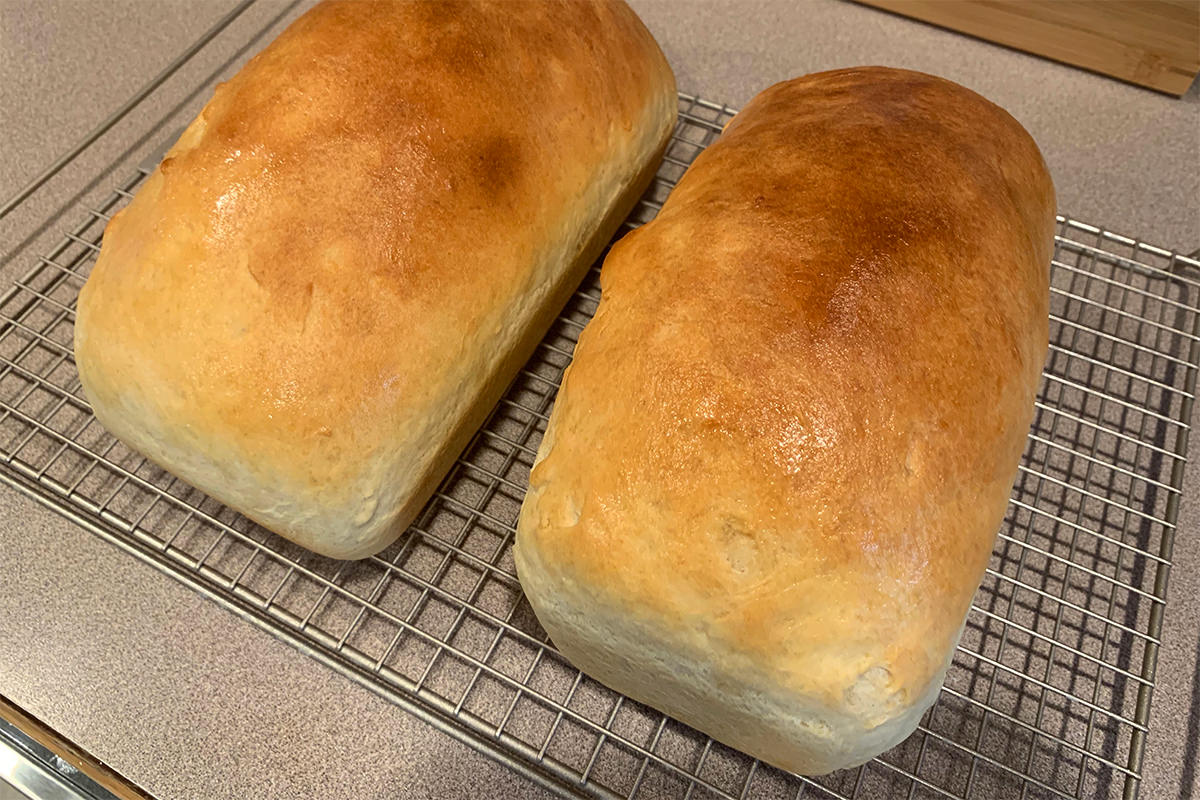 So good.
Lately I've been experimenting with the amount of flour I add. More flour results in denser bread that's not too dry, if you don't overdo it. Less flour results in a higher rise, when you want flakier bread or use it to make cinnamon rolls.
And this time I promise to take good care of my starter so he won't ever go pink again.
Posted on Wednesday, January 30th, 2019

Lay's potato chips were on sale at the grocery store so I bought a couple bags. And while I love them plain right out of the bag, I was craving the chip dip that my mom used to make. It was the same dip that my grandmother used to make. I think she got the recipe from the mother of one of my mom's friends. Since both my mom and grandma are gone now, I guess I'll never know for sure where it came from. One of a million things I should have asked about but never did.
Here's the base recipe...
8oz. cream cheese brick, softened.
Two heaping tablespoons of mayonnaise.
Splash of lemon juice.
Garlic powder to taste.
It's good just like that, but there are optional add-ins if you're wanting something more exciting...
Splash of Worcestershire sauce (for non-vegetarians).
Two heaping tablespoons of sour cream.
Ground pepper to taste.
Cayenne pepper to taste.
Minced garlic to taste.
Dash of hot sauce.
Chopped scallions (or chives) and paprika as a topper.

Tonight I just made the base recipe with a little cayenne. It was exactly what I needed.
And everything I didn't.
It's been seven months since my mom died and there's always something there to remind me that she's gone. If it's not the pictures of her on the wall or cream cheese dip, it's something else.
Everything else.
There doesn't have to be a ghost for you to be haunted. All it took for me was a bag of chips.
Posted on Sunday, March 10th, 2019

Stop worrying your pretty little head over whether Spring is here or not here... because an all new Bullet Sunday starts... now...

• Free! As I've mentioned more than a few times on this blog, I'm a huge fan of Alex Honnold. He's a world-famous free solo rock climber who recently rocketed into the limelight because of the Oscar-winning documentary film Free Solo (sadly, I didn't get to see it in IMAX like I wanted to, and ended up renting it). I first heard of the guy in 2007 or 2008 after he free soloed Yosemite. At first I thought he was a lunatic with a death-wish, but after reading numerous interviews over the years, I found him to be one of the most philosophical, funny, genuine people on the face of the planet. And the most talented athlete on earth...
If you haven't seen free Solo yet, it's absolutely worth your time. It's an amazing film that changed my perception of Honnold yet again. But if you want to see Alex being the Alex that I became obsessed over the past decade, here he is (watch to the end, because it gets better as it goes on)...
It used to be that every year on Christmas as a part of my "End-of-Year Checklist" I would Google Alex to see if he was still alive. Now that he's so incredibly famous, I don't have to. If something were to happen to him I'm sure the entire world would know.

• Zero Stars! When I had to start eliminating carbs, the transition from "regular" to "sugar-free" sodas was a tough leap to make. What made it easier was Coke Zero, which is far and away my favorite carb-free pop (followed by Diet Dr. Pepper, Diet A&W Root Beer, and Sunkist Orange). One of my favorite sodas, Stewart's Orange Cream, has no diet equivalent... which is why I was thrilled to see "Coke Zero Orange Vanilla" at my local Safeway...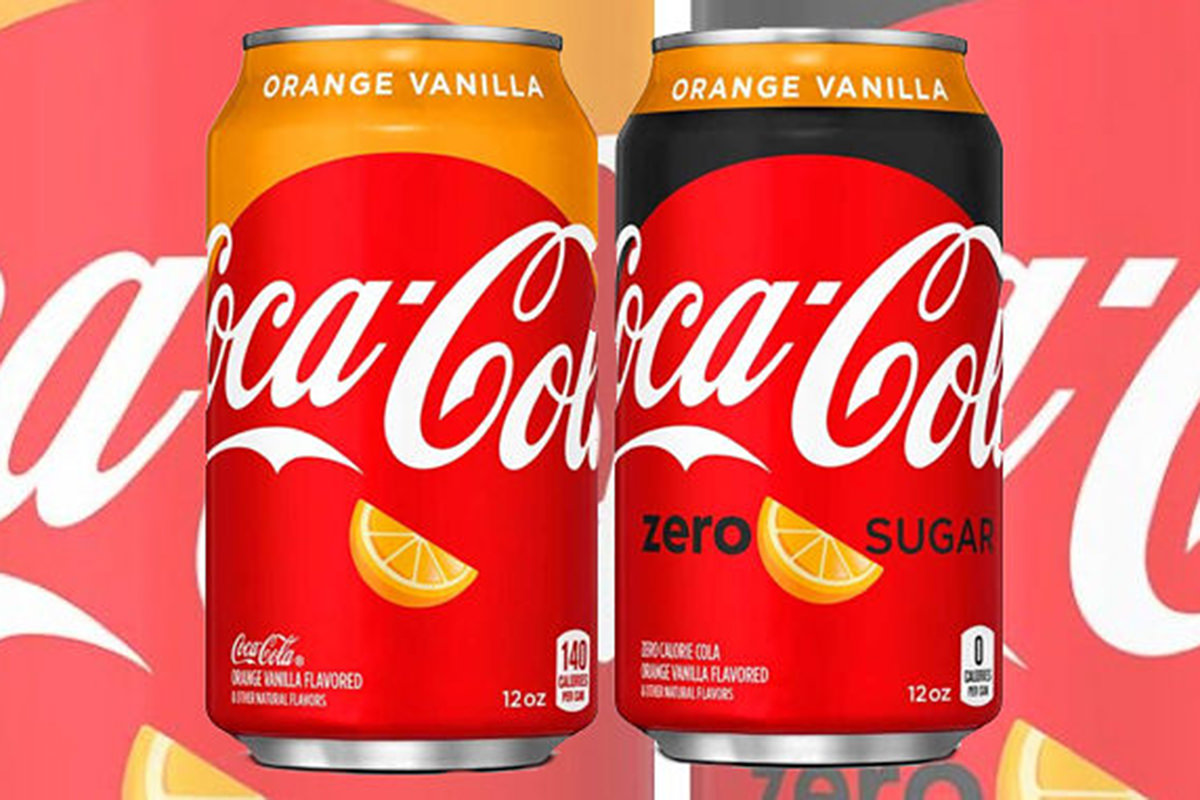 Holy shit what a horrendous load of toxic sludge! It tastes nothing like an orange cream soda, but instead tastes like an extremely artificial vanilla cola with a weird orange aftertaste. Really gross, which is why I am mad I bought an entire 12-pack. Looks like I need to investigate adding a hint of vanilla to Sunkist Diet Orange Soda to see if I can get what I'm looking for.

• Life! Ricky Gervais is one of the most brilliant minds in entertainment, and I'm always looking forward to what he's doing next. Turns out it's the Netflix series After Life, and it's one of my favorite things he's done thus far...
The show has a rocky start because his character is pretty awful. But the 6-episode series is a journey that ends in a very different place, and it's a worthwhile trip to take. With all the horrors I've been facing these past couple years, it's nice to run across something that is saying exactly what I need to hear. Highly recommended.

• Stick! One of my favorite kitchen brands is OXO Good Grips. I ended up replacing almost all my bakeware with their stuff and was happy with that... at first. Then I found out that my "non-stick pizza pan" can't even cook biscuits without them sticking like cement...
Even worse? The bread pans and jelly roll pan are rusting under the folded edges. And so... I guess OXO Good Grips is no longer my favorite kitchen brand. Really sad that I wasted my money on this garbage.

• Billions and Billions! Wealth inequality is something that I don't really think about because there's nothing I can do about it. Obscenely wealthy people own this country and get to decide how things are going to be. The fact that what they decide inevitably benefits only them (and their pocketbook) regardless of how it screws the rest of us... or the environment... or whatever else is in their way, is just our sad reality. Which is why shit like this is so unsurprising...
Thinking that these horrible people will ever have to pay for the lives they've destroyed is laughable.

And, on that note, I guess we're out of bullets...