I have mixed feelings on Valentine's Day... especially since I don't have a valentine this year. On one hand, I admit that it's kind of nice to have somebody so special that the rest of your life seems unimportant. On the other hand, I think back to other years where I did have one, and can't help but think that maybe I am better off this year. Here is a typical Valentine's Day for Dave...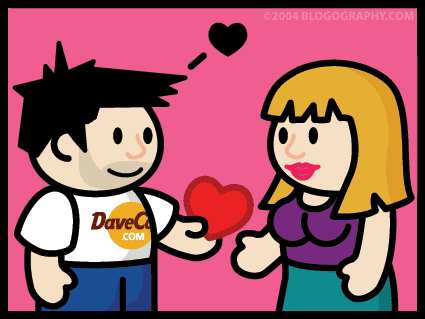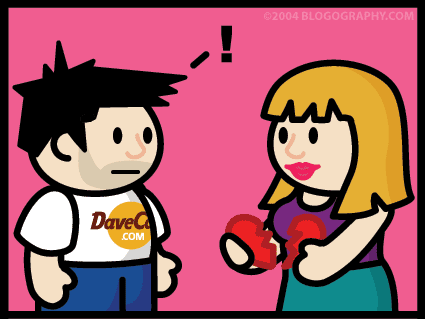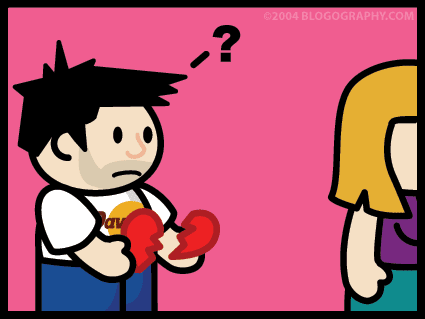 Yep, that pretty much sums it up. What you don't see in the above scenario is that immediately after having broke my heart, she moves on to a relationship with some asshole that will treat her like crap, lie to her, cheat on her, and then dump her. She will then go crying to her girlfriends saying that all men are bastards and sit around for months wondering why she can't seem to find a nice guy.
The answer, of course, is that women don't want a nice guy.
They only think they do.
If this weren't true, nice guys wouldn't spend their lives being crapped on by women.
Now, I am not saying all this to make people feel sorry for me... I'm way past that. I am just putting this out there so women won't expect me to feel sorry for them when they come back looking for sympathy because the guy they dumped me for turns out to be a shit. Sure, I try to be a nice guy and all... but not to the point of being stupid. Which brings me to the big question: are asshole guys born that way, or are they just former nice guys who have been stepped on one too many times?
Happy Valentine's Day!